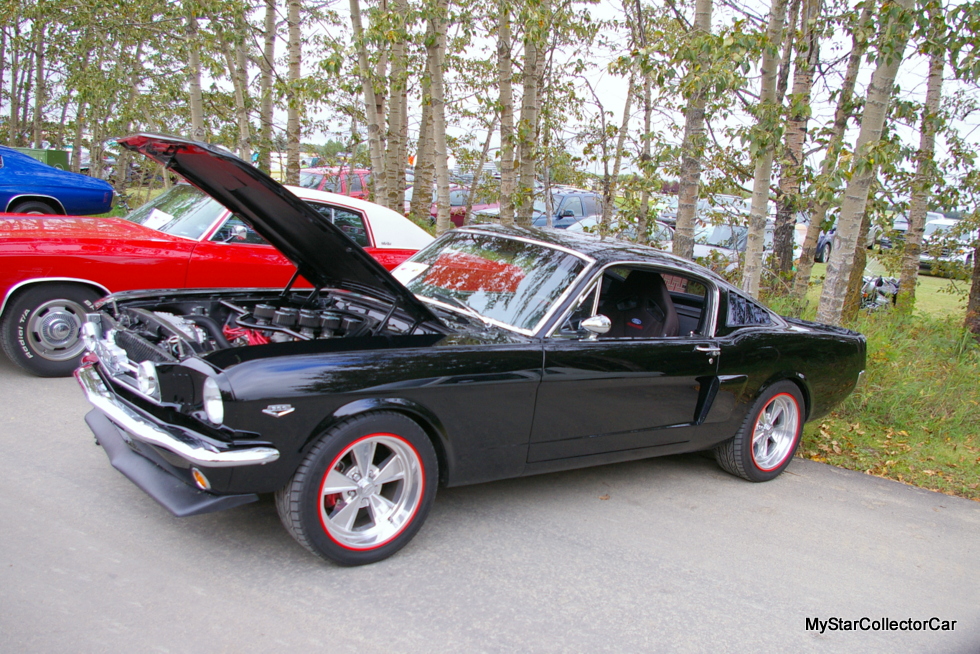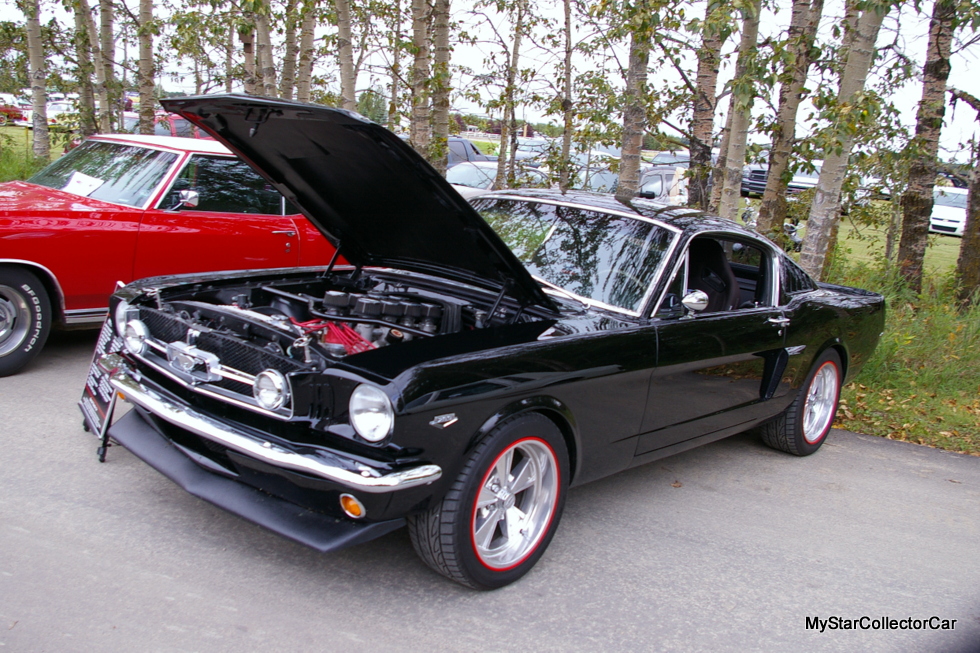 We were steered toward a beautiful black 1965 Mustang resto mod by other car guys who strongly recommended that we get the story behind this car.
They were right because this heavily modified Ford fastback was an amazing blend of factory good looks with a long list of upgrades.
Owner Derek Savage was well aware of the mods to the car because he has owned the Mustang for 37 years and was the man behind the massive changes to this pony.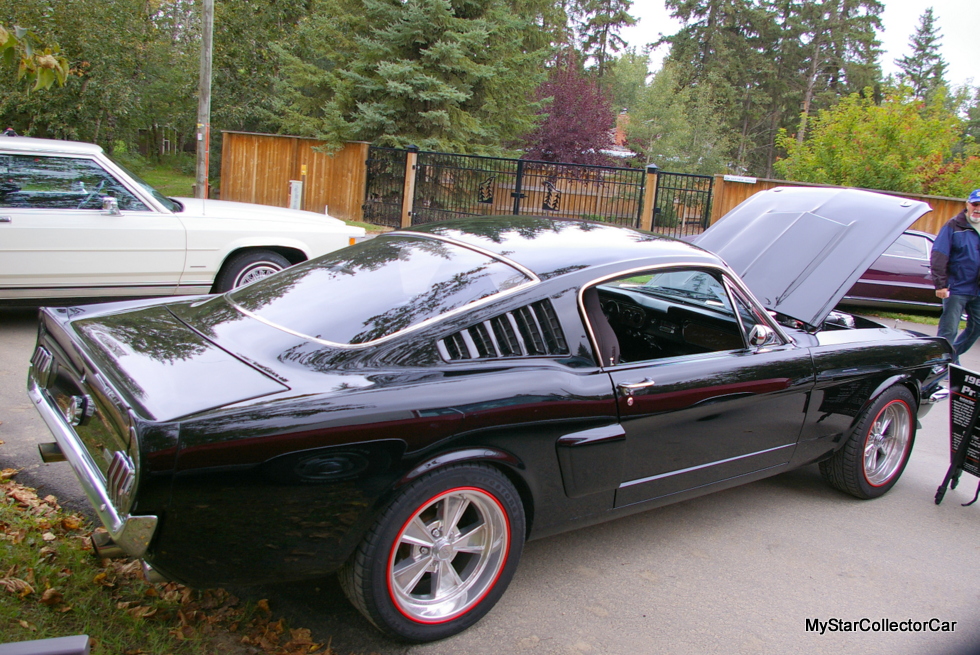 In fact, this pony could best be described as a stallion after the modifications.
Derek has been a full-fledged mechanic for the past six years after a long career in another field.

He calls his new mechanical career as the "best retirement job I could ever have" and his work on the '65 Mustang could easily be described as a labor of love.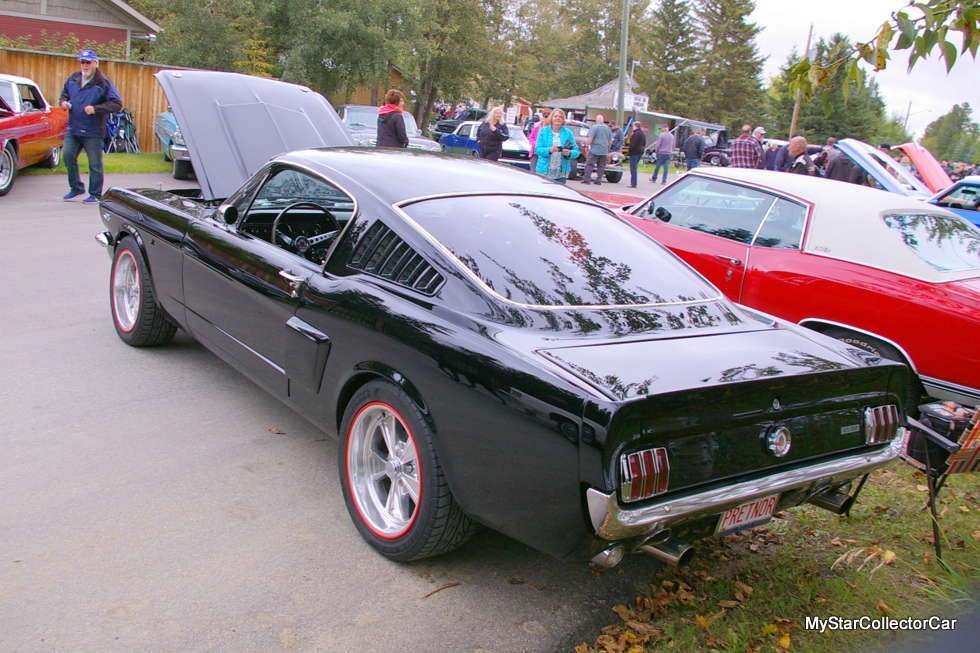 The original 289 engine was replaced by a 363 stroker that added a big attitude adjustment to the car. The Eight Stack fuel injection system was hard to miss on the stroker and added to the overall muscled-up philosophy on the 'Stang.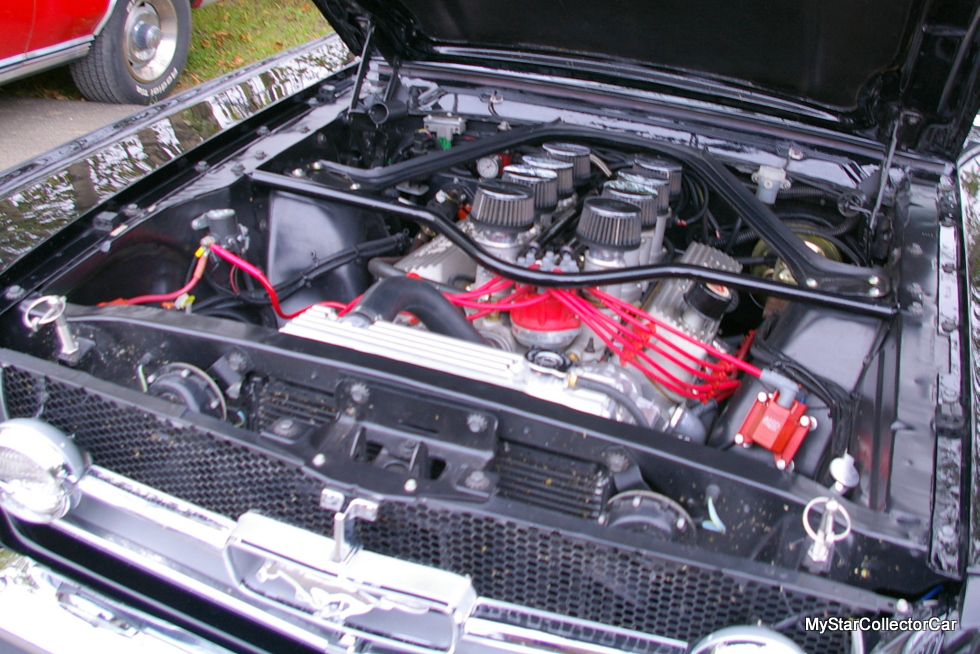 The Mustang now boasts over 500 horses barely corralled under the hood that will run at the front of any stampede.
The massively upgraded engine is bolted up to an aftermarket 5- speed manual transmission that can easily handle all those extra horses from the stroker.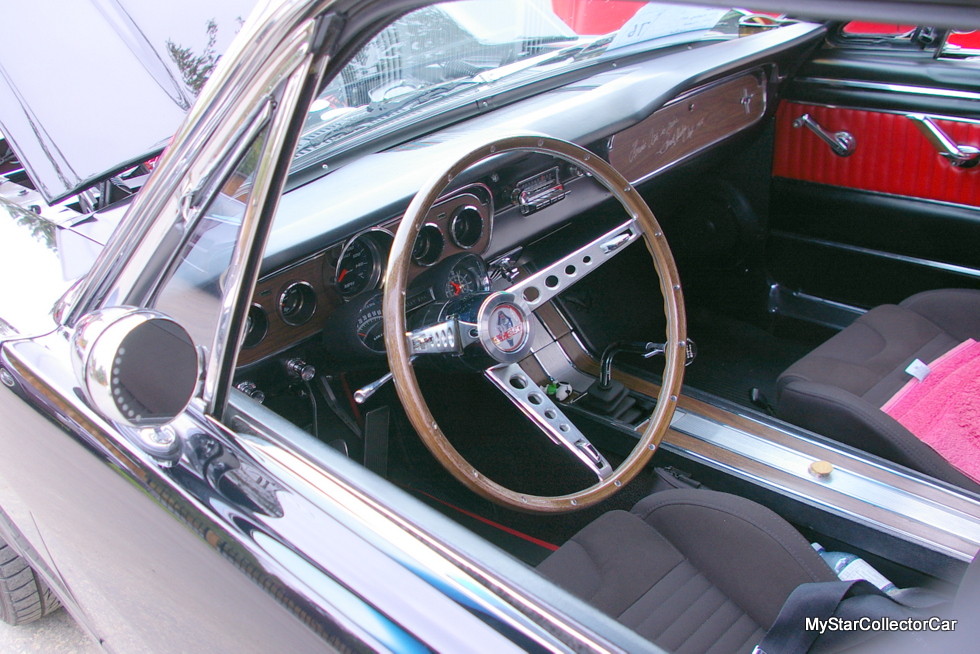 The Mustang also boasts a new ¾ inch tubular front suspension and 1 inch front and rear sway bars that give the car a massive handling upgrade. It also has coil-over shocks along with rack and pinion steering that up the ante even more in the handling department.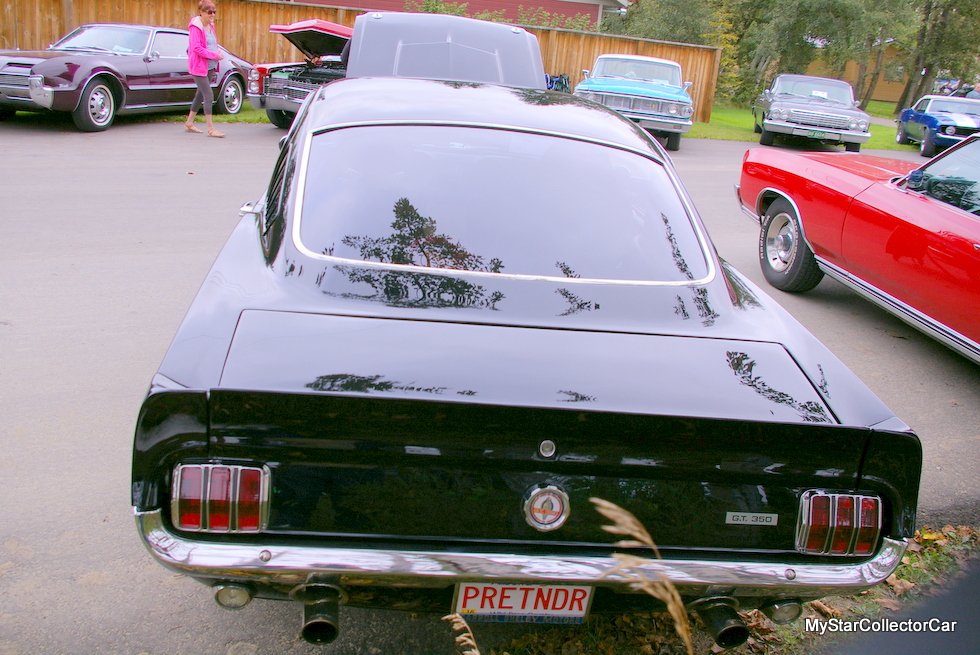 One of the more striking features on the car is its red line custom wheels which work very well with the low profile tires. Derek wanted to break up the massive amount of black on the car with a subtle contrast of red and his plan worked very well.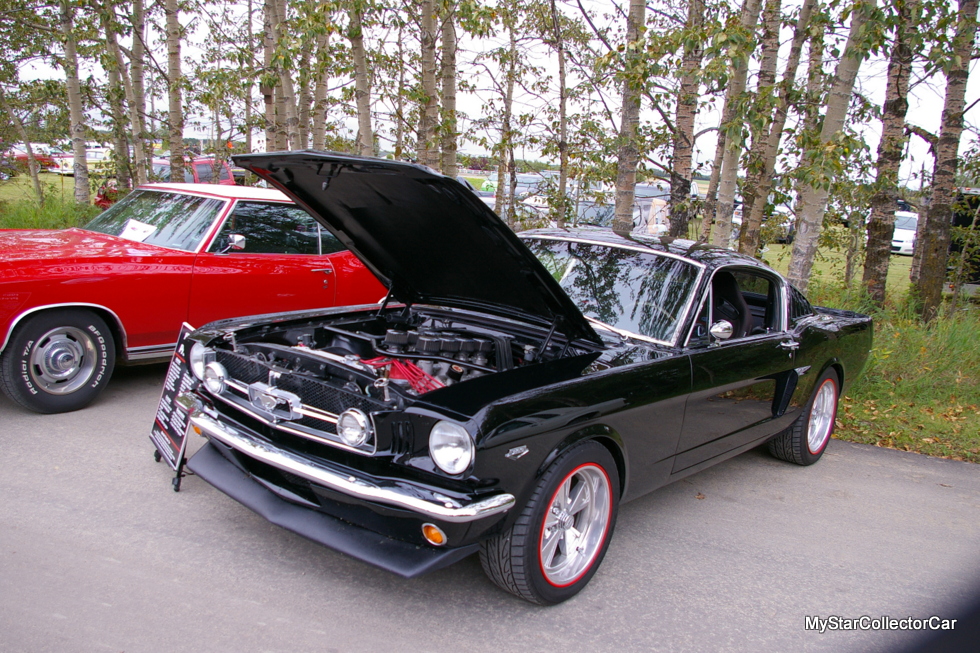 In fact, Derek gets asked a lot of questions about the redline wheels because they really set up the overall appearance of the Mustang.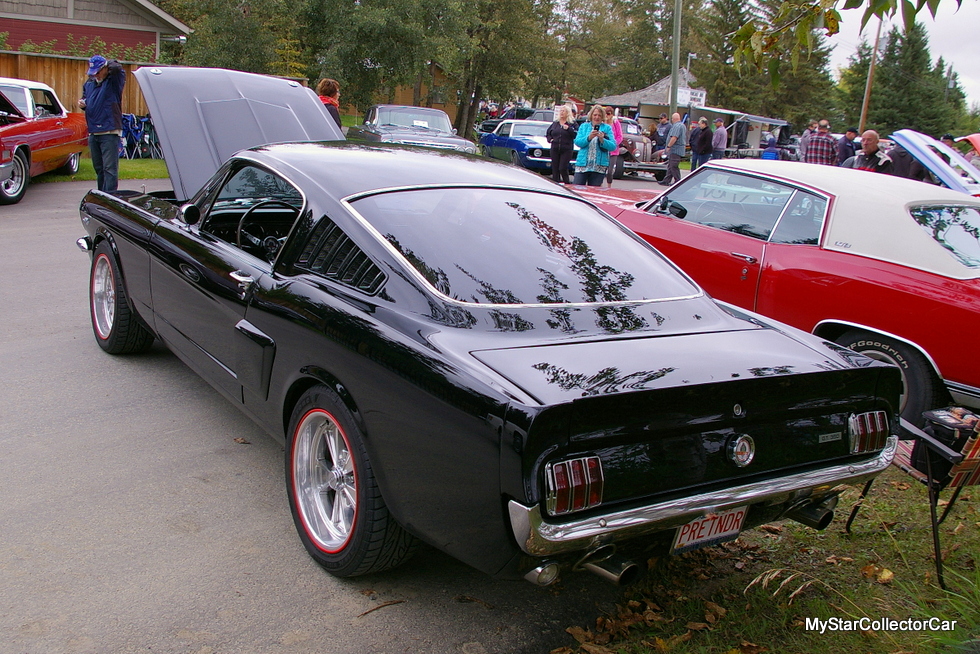 The front seats are an aftermarket addition that mirror the seats found in a 2012 Boss Mustang. Derek took a Boss out for a test drive five years ago and really enjoyed the comfort factor in the then-new Mustang, so he bought some from a well-known automotive seat company.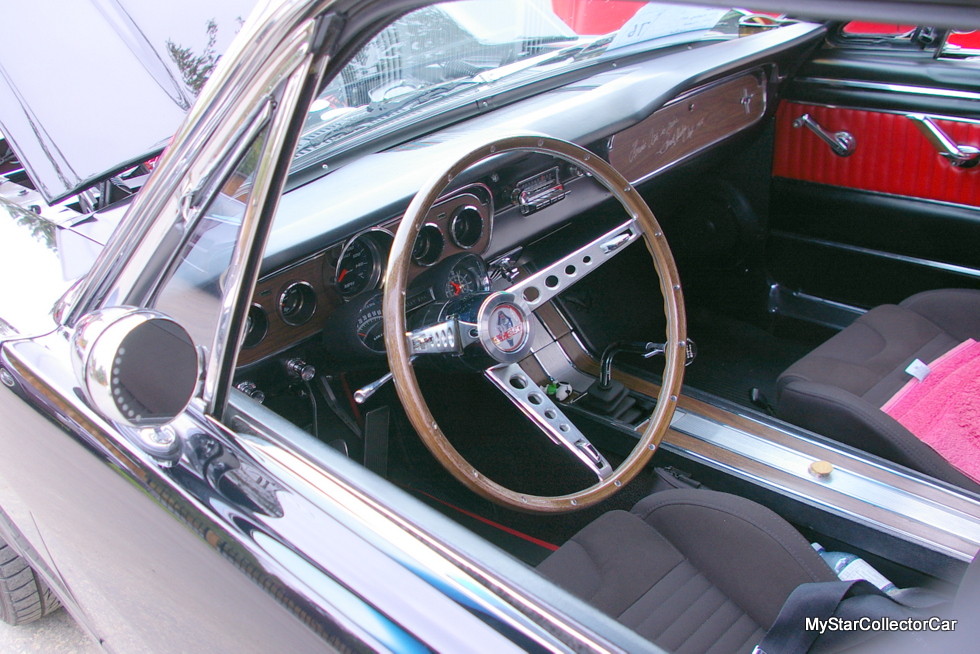 Derek needed comfortable seats in his resto mod Mustang because he drives it-a lot. In fact, he has put over 13,000 miles in just three years on his car. An added bonus is the car gets 22 mpg on the highway.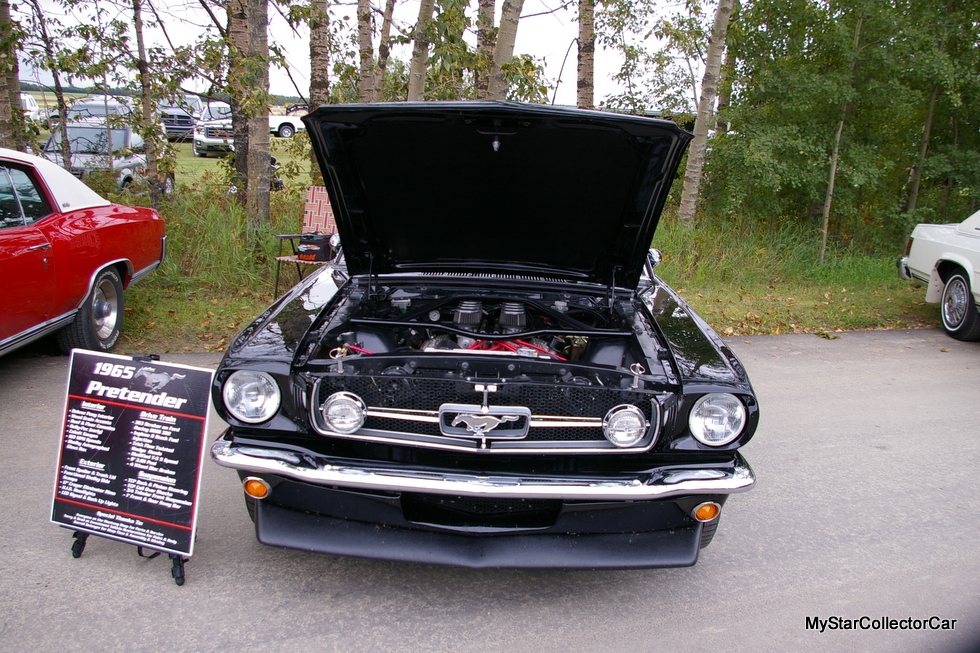 Derek mentioned that he and his wife have gone to car shows for over 30 years and borrowed many resto-mod ideas from other cars to use on his Mustang.       
We should add that Derek has owned seven Mustangs-all of them 65s-over the years and this pony is the only one he will keep forever. "Never" is the brief answer given by Derek when he is asked by people if he would sell it.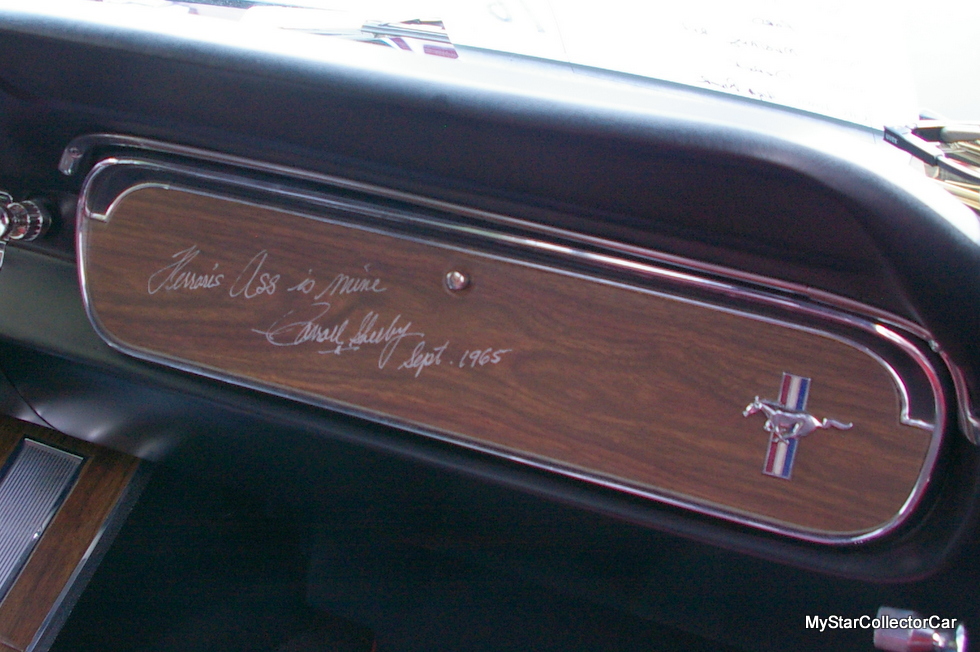 We at MSCC believe Derek has built a perfect Mustang…so cool Carroll Shelby signed it

Jim Sutherland
CLICK HERE to Like us on Facebook
CLICK HERE to Follow us on Twitter
CLICK HERE to Follow us on Pinterest
Please re-post this if you like this article.