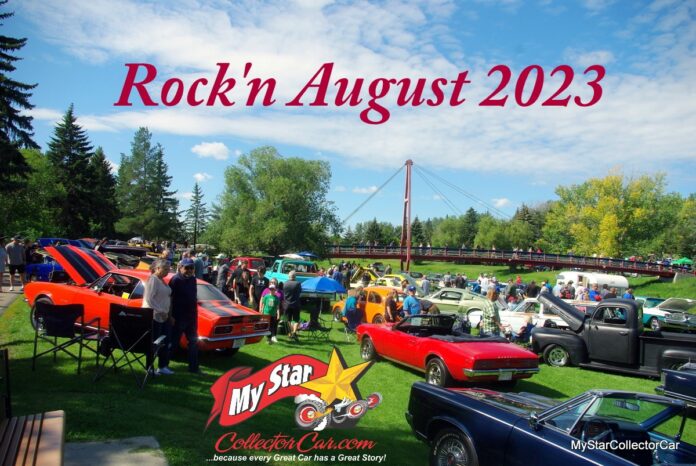 Rock'n August in St. Albert, Alberta, Canada is the summer high point of the car show season, and this year was another great example.
They filled the park with everything from mini cars to massive trucks from all eras.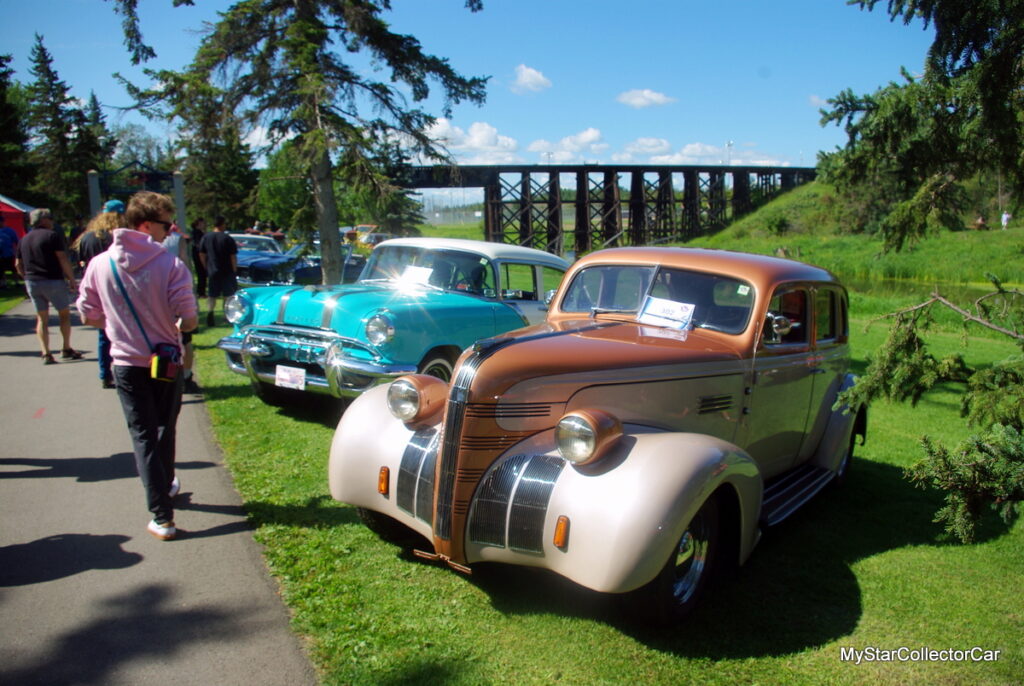 Jim found a 1960 Impala four-door hardtop right at the entrance to the show.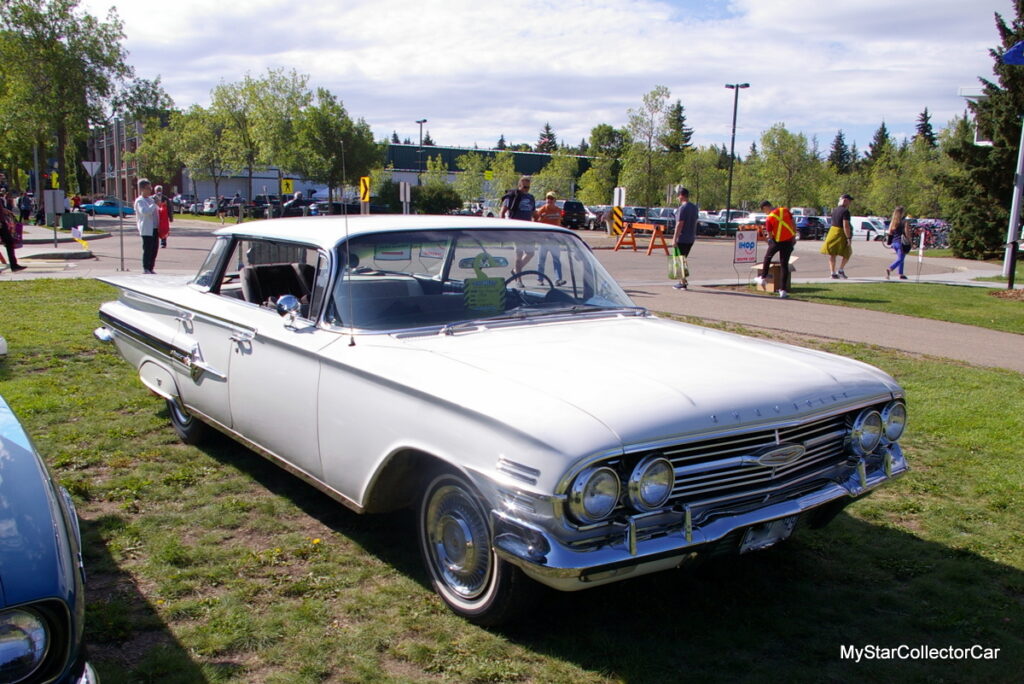 There's a major family connection to this classic Chevy—the car was cool, but the family history made this a fantastic future MyStar owner's story.
Jim also found a 1981 DeLorean with no connection to the movie 'Back to the Future', but it had a huge connection to the late owner.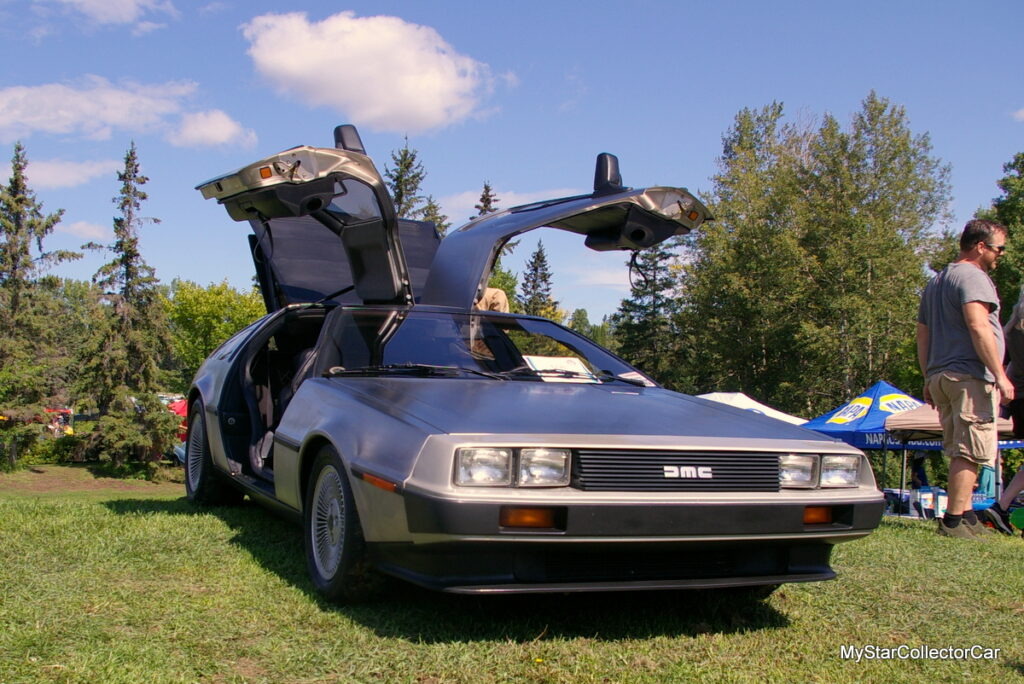 This is another car that will never leave the family because the car meant so much to him. His wife took the car on and turned it into a rolling tribute to his memory and now the DeLorean looks spectacular.
Jim found a '68 Camaro story with–you guessed it–more deep family roots.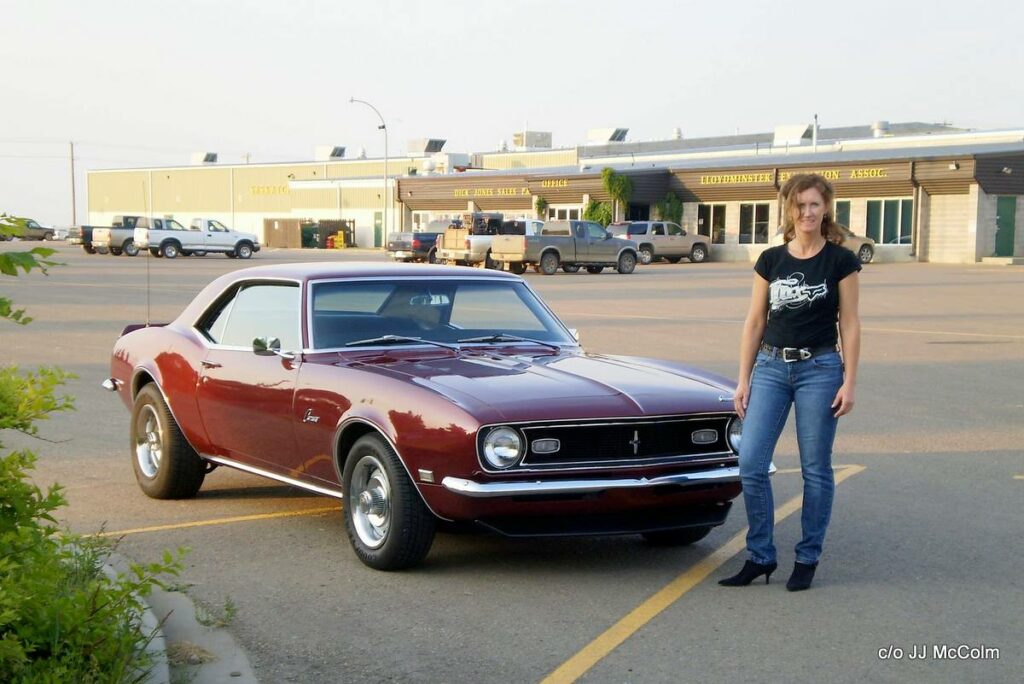 The car was his late wife's first car, so it has a lot of memories. This is one of the best Camaro stories you'll read this year because the car was so important to the family. This will be a fantastic MyStar owner's story.
The last story Jim found was a 1961 Pontiac Parisienne (Canadian convertible.
This car represents a 50-year (and counting) relationship, so this Poncho has stories that go back to when gas was about 39 cents a gallon and The Eagles were an up-and-coming band. The Parisienne has been seen in many versions over the years, but this current straight-axle, high-rise version is one it's had for decades. This Pontiac is going to make a great future MyStar story.
I found a disco-era survivor in the form of a 1979 Ford LTD II.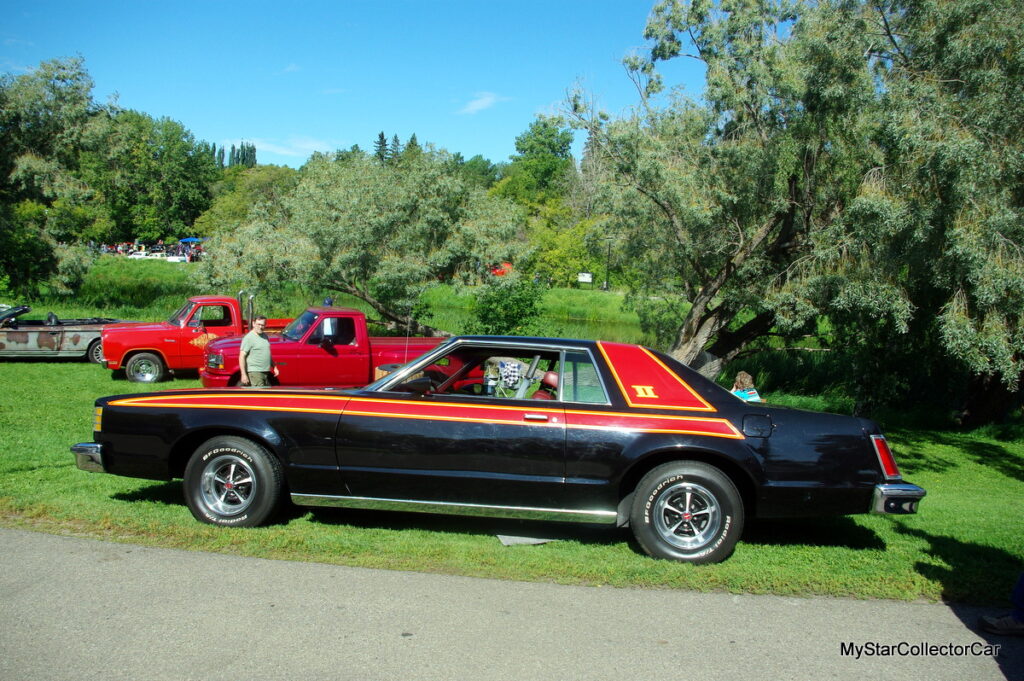 This is the kind of car you never see at a show because they didn't make many '79 LTD II Fords. The story behind why it doesn't have more than 25,000 original miles made it an instant MyStar owner's story. You'll see it in the next few months.
Cold War Motors is one of the most popular car-guy shows on YouTube so finding a 1960 Pontiac Strato Chief four-door sedan owned by one of the Cold War agents was a bonus.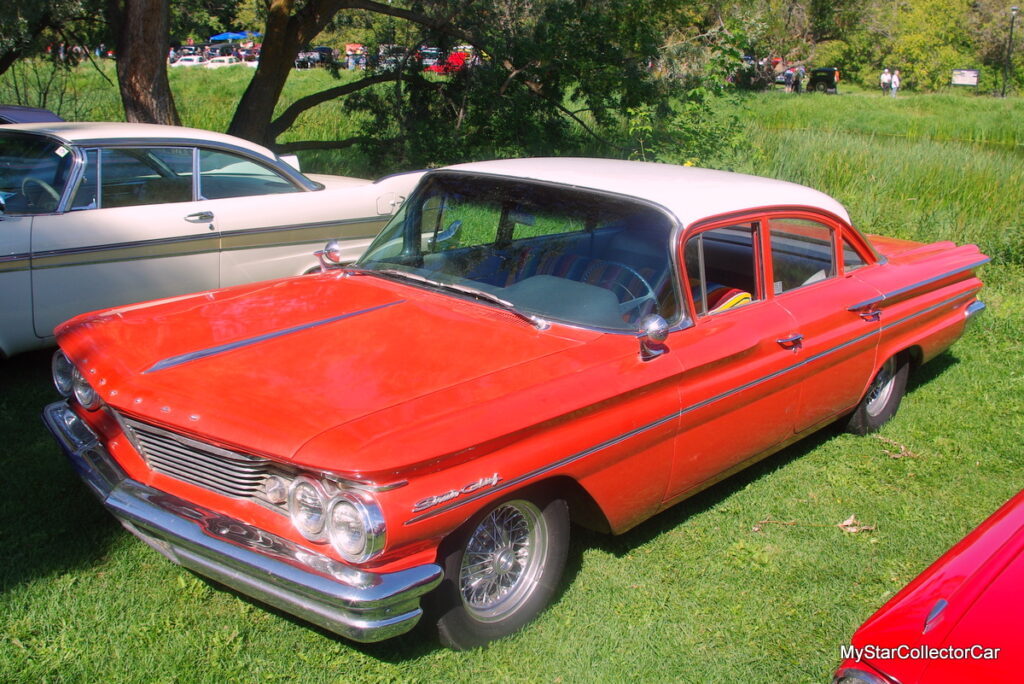 The Strato Chief (Canadian-only model) has been featured on the show many times, but the real story is how this survivor got into the agent's hands. It's a classic car with a classic back story.
I found another YouTube star at Rock'n August.
This was a 1967 Ferrari owned by Alex Archbold from YouTube's Curiosity Inc. He explained why he had to have this car. Spoiler alert—his wife was a big part of the decision process.
The last car I found was a 2004 Chrysler Sebring.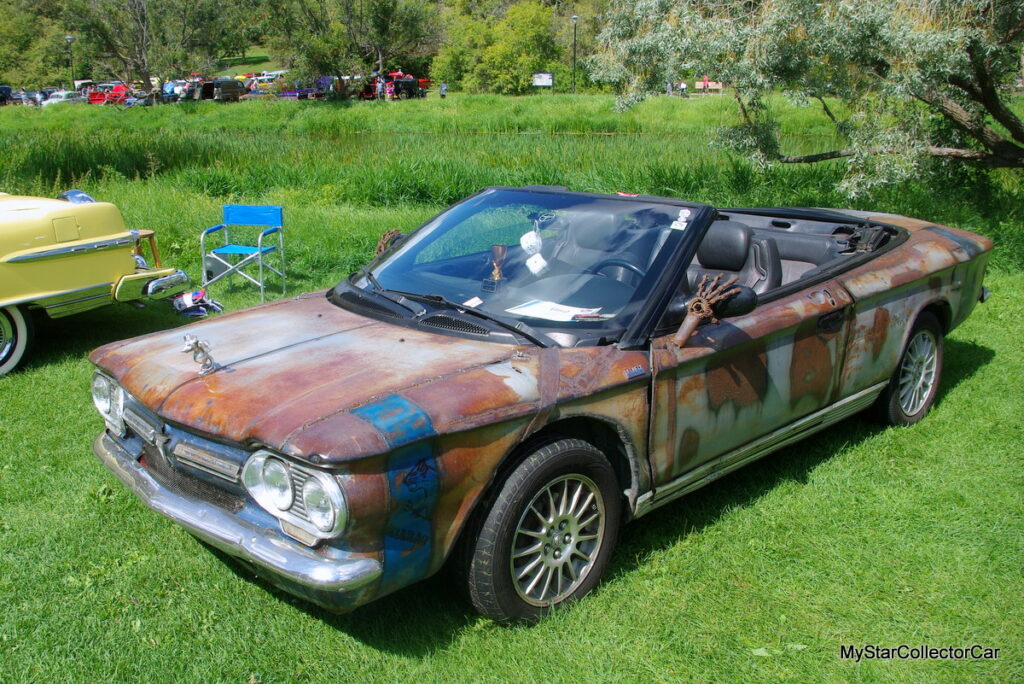 This was no ordinary Sebring because it looked like the owner had grafted on a Corvair body. I didn't catch the owner, but I did leave a card, so with any luck I'll get the story and find out how—and why this car was built.
PS—Jim and I just caught the last few minutes of the Central Alberta Mopar Association show.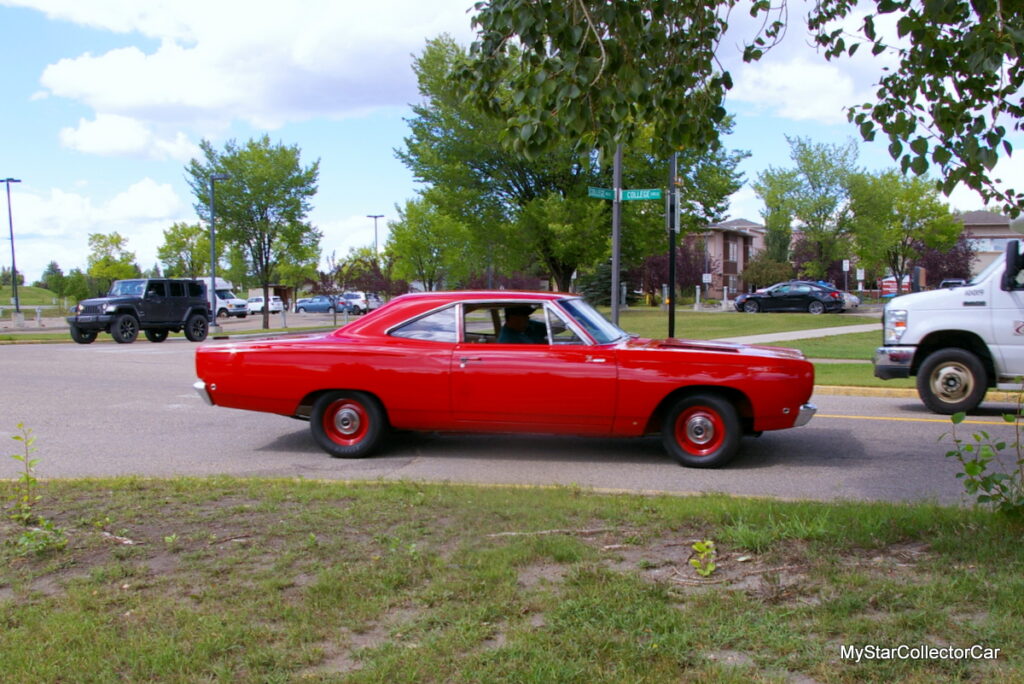 By: Jerry Sutherland
Jerry Sutherland is a veteran automotive writer with a primary focus on the collector car hobby. His work has been published in many outlets and publications, including the National Post, Calgary Herald, Edmonton Journal, Ottawa Citizen, Montreal Gazette, Saskatoon StarPhoenix, Regina Leader-Post, Vancouver Sun and The Truth About Cars. He is also a regular contributor to Auto Roundup Publications.
Please re-post this if you like this article.