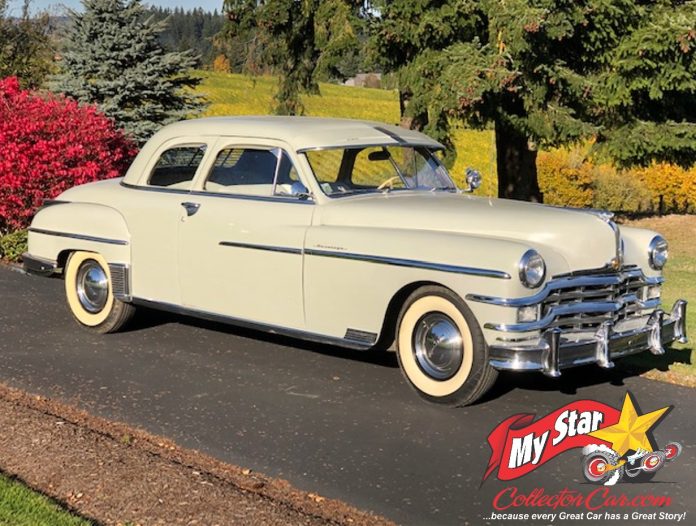 Terry Bigam is the proud owner of a 1949 Chrysler Saratoga Club Coupe with a short list of former owners that includes his late father Lawrence, a dedicated car guy who dabbled heavily in the vintage vehicle hobby and was a powerful influence on Terry over the years.
Lawrence owned numerous vintage rides, all of which were a part of Terry's life in one way or another.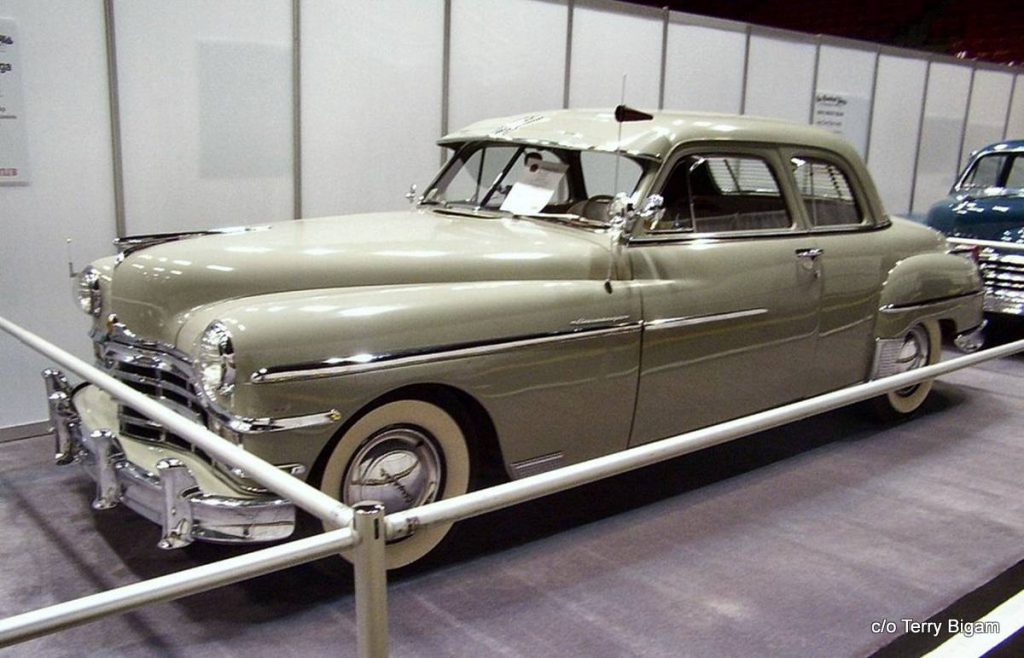 A 1977 estate sale in Reno, Nevada got Lawrence's attention because the '49 Chrysler was part of an estate sale for the original owner and Lawrence was drawn to a limited production Chrysler product that was already 28 years old in '77.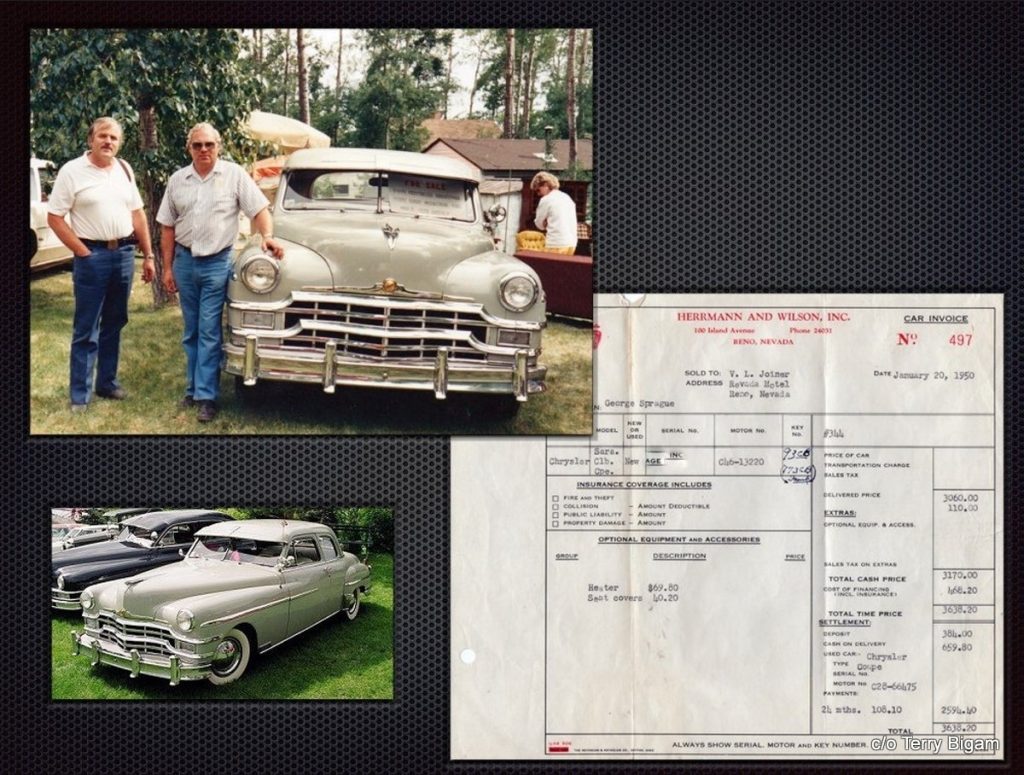 The '49 Saratoga even attracted tire-kicking interest from the Smothers Brothers, but eventually Lawrence became only its second owner in 1977. The two-door Chrysler was one of only 465 Chrysler Saratoga Club Coupes built in 1949, so it fell well within Lawrence's vision of cool and unusual Chrysler products.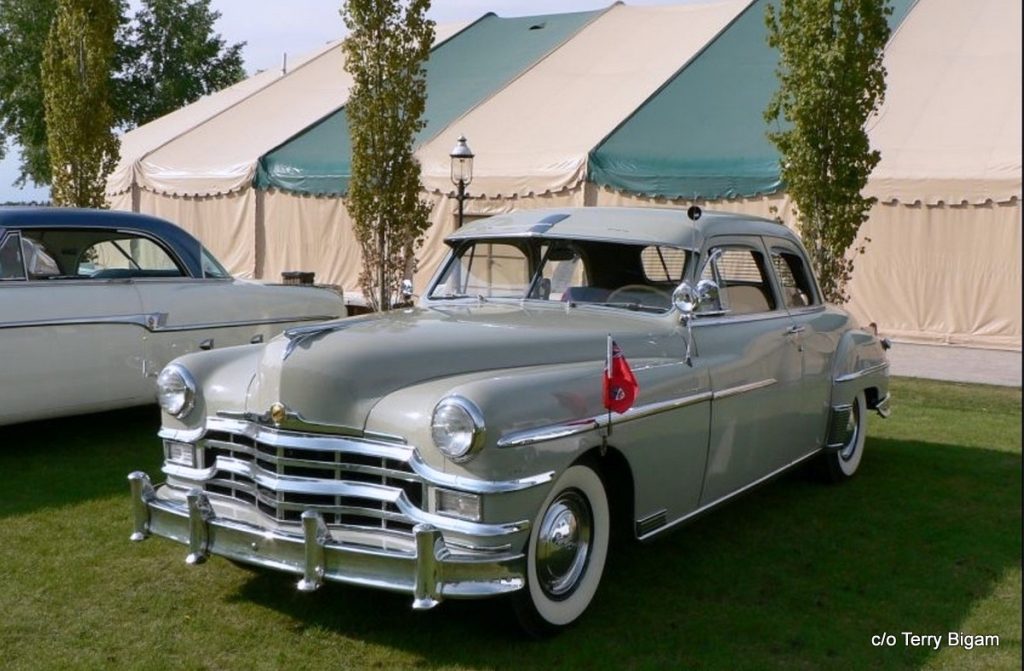 Lawrence's son Terry was a young guy when the 1949 Saratoga came into the Bigam family, but Terry was able to drive the car "quite a bit" in his words, including the annual parade in his hometown of Red Deer, Alberta Canada. Terry bonded with the Club Coupe and realized the car purchase was an important car guy moment in both Terry's and his father Lawrence's life.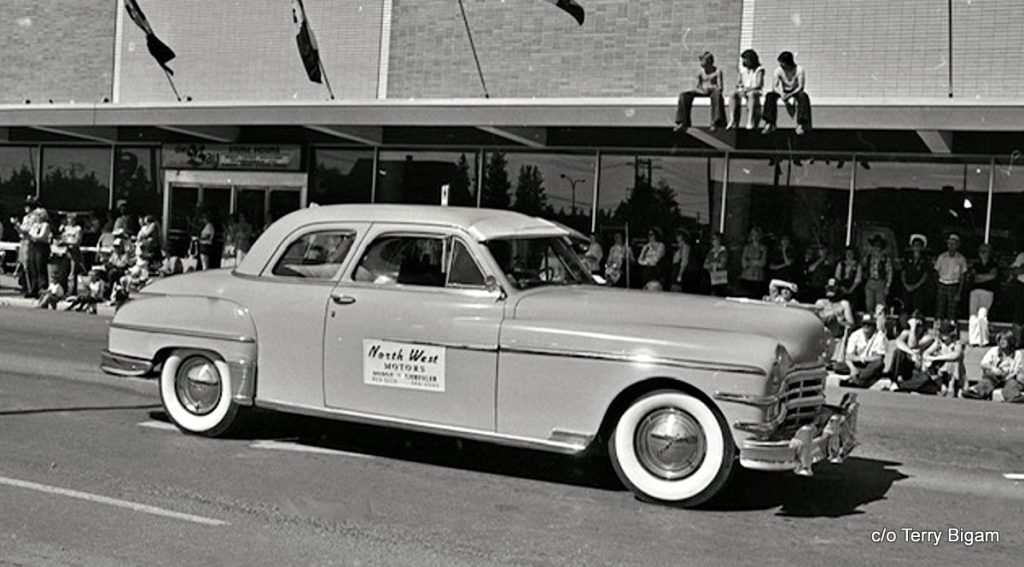 It is no secret that everyone's life is a series of changes that require big decisions, including Terry's decision to leave his Central Alberta roots and move to the United States. Terry relocated to Oregon during the 1980s and his parents followed suit during the latter part of the 1980s.
Terry's parents' decision to move south to the US initiated a large auction sale, including the '49 Chrysler. A local dentist had the high bid and bought the car for his bride. Unfortunately, she was not a big fan of the Saratoga, so he sold the car to a buyer in Calgary, Alberta Canada.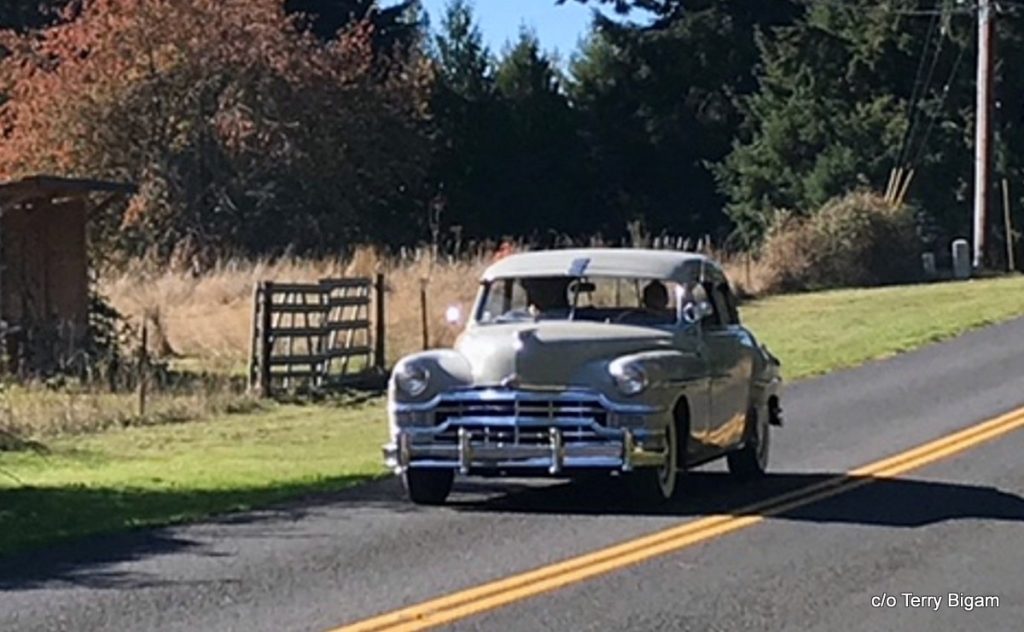 The Calgary owner sold the car to a local car guy who shared his interest in original vehicles like the 1949 Chrysler Saratoga Club Coupe that still had its original dealership-installed covers over its original seats.
Unfortunately, the car's owner passed away and it was repurchased by the Saratoga's former owner. Terry always had a soft spot for the car because of its deep connection to his late father and was able to contact the former owner in 2015 to express his interest in the car.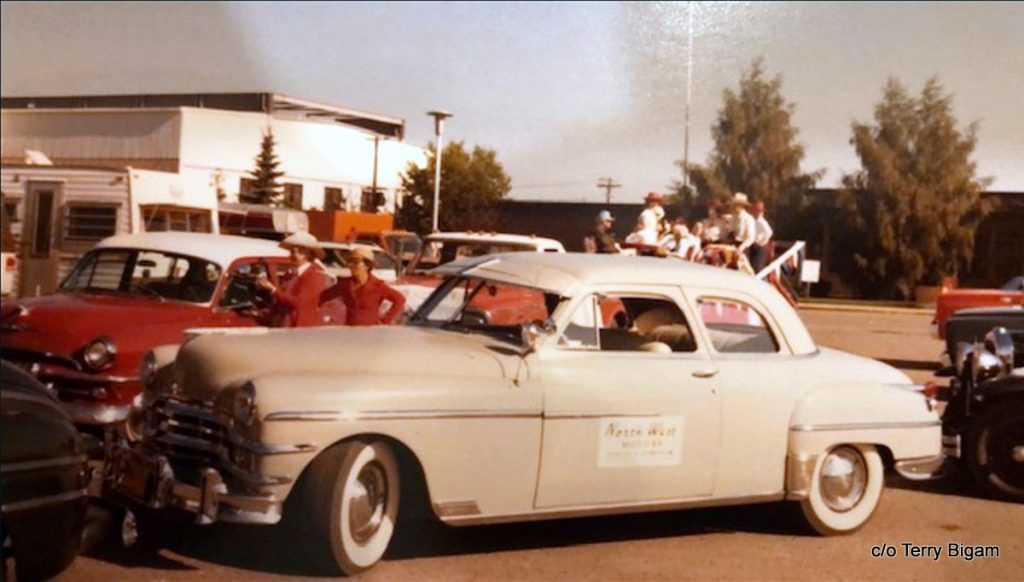 A few years later, the former owner passed away suddenly, and his estate executor contacted Terry to ask him whether he wanted to buy the '49 Chrysler Saratoga Club Coupe. Terry found out he was the newest owner of the car at a company meeting and had to resist the urge to stand up and cheer the exact moment he was able to bring a family legacy car back into the fold.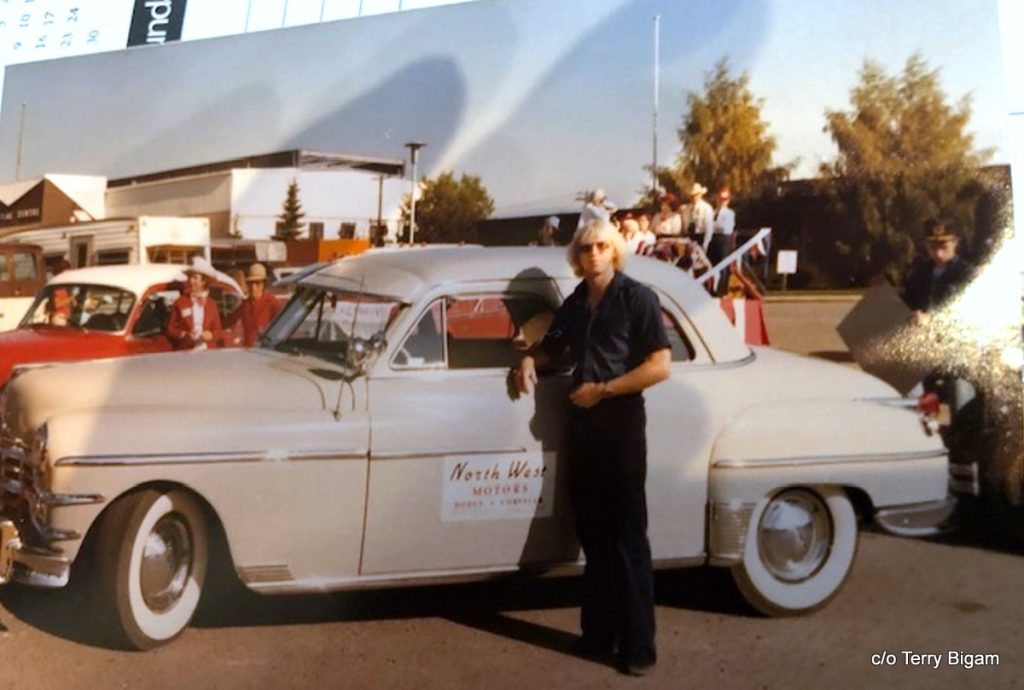 The car is a remarkably well-preserved survivor car with only 65,000 actual miles on its odometer. Every previous owner recognized its originality and preserved the '49 Chrysler Saratoga Club Coupe at an extremely high level.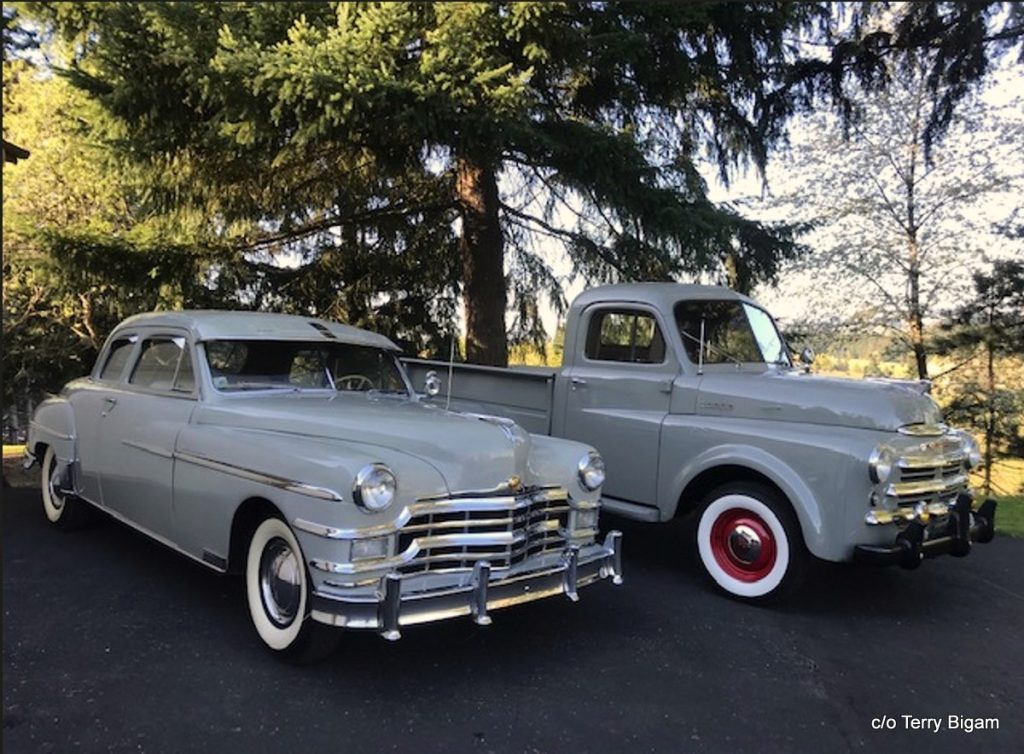 BY: Jim Sutherland
Jim Sutherland is a veteran automotive writer whose work has been published by many major print and online publications. The list includes Calgary Herald, The Truth About Cars, Red Deer Advocate, RPM Magazine, Edmonton Journal, Montreal Gazette, Windsor Star, Vancouver Province, and Post Media Wheels Section.