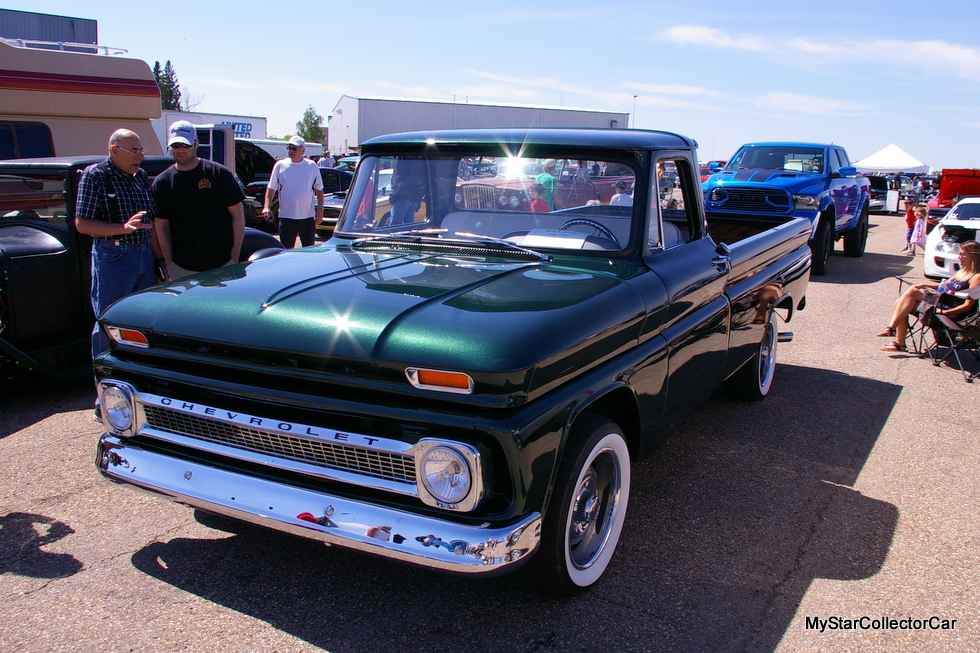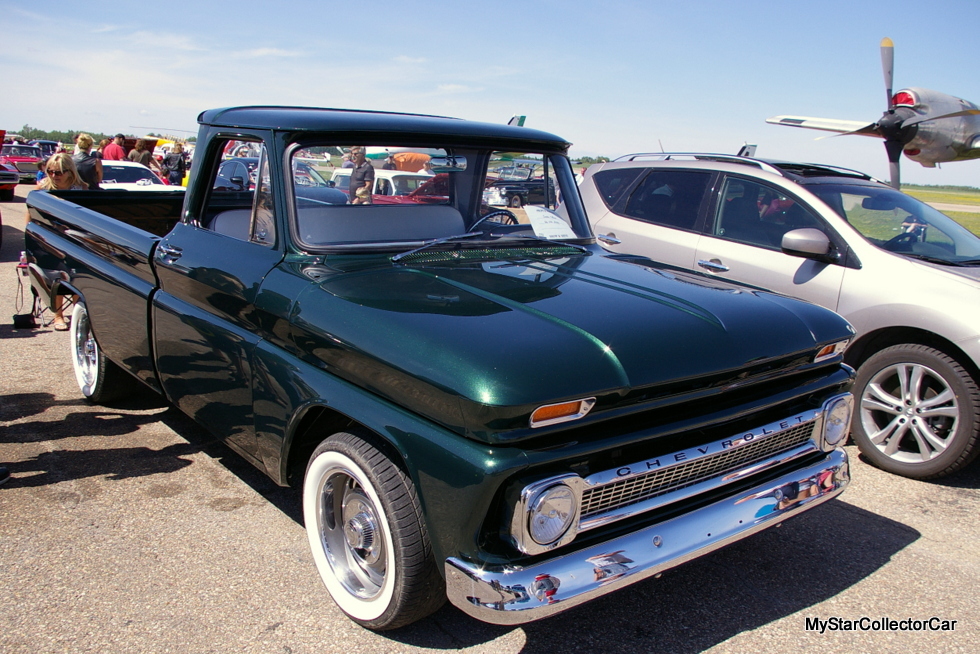 Most car guys know a Chevy truck is a close relative of a GMC truck.
The trucks share a common bond under the General Motors brand but nobody ever called them mechanical identical twins because a 1966 GMC has a different cosmetic appearance.
 For example, the '66 GMC trucks had four headlights while its Chevy counterpart had two headlights and a different grille design. MyStarCollectorCar discovered a very nicely restored 1966 Chevy C-10 at a show and discovered its secret: it used to be a 1966 GMC truck.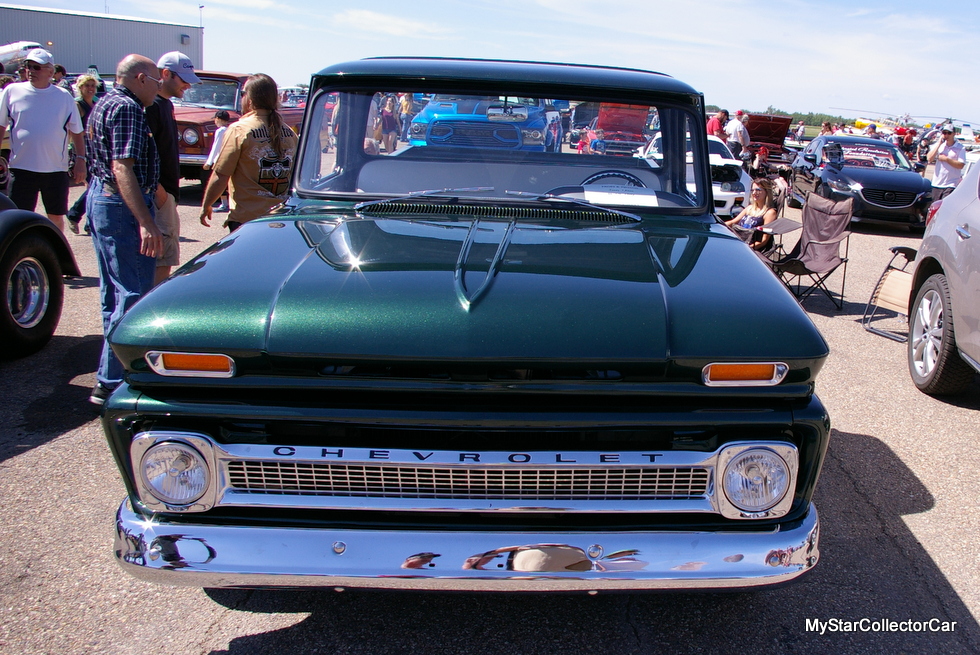 Its owner was James Meyer, a young car guy who still had a few more decades to wait before he was even born when his 52-year-old truck left the GMC factory. The ensuing decades were not kind to the pickup and it needed plenty of work when James became it owner nine years ago.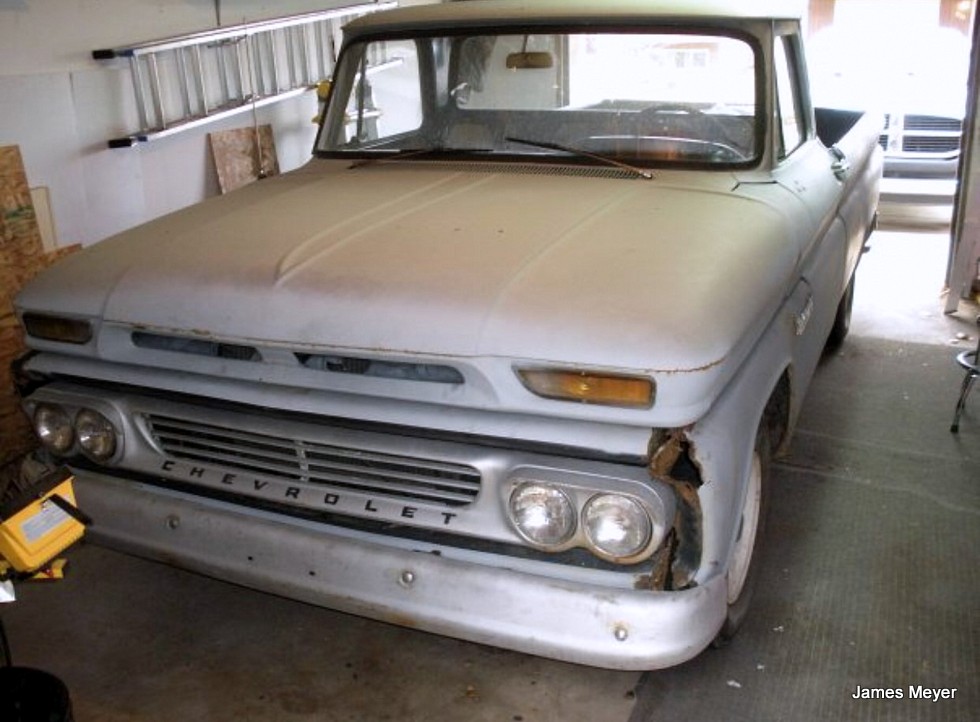 James said his truck had major rust issues and required serious measures to keep it on the road. The GMC brand is not as popular as the Chevy truck brand in the aftermarket parts world so James decided to purchase Chevy parts for his restoration.
The differences between a Chevy and GMC truck are largely superficial so James was able to graft Chevy parts onto his GMC truck. The process took nine years for a good reason as explained by James:" Life got in the way."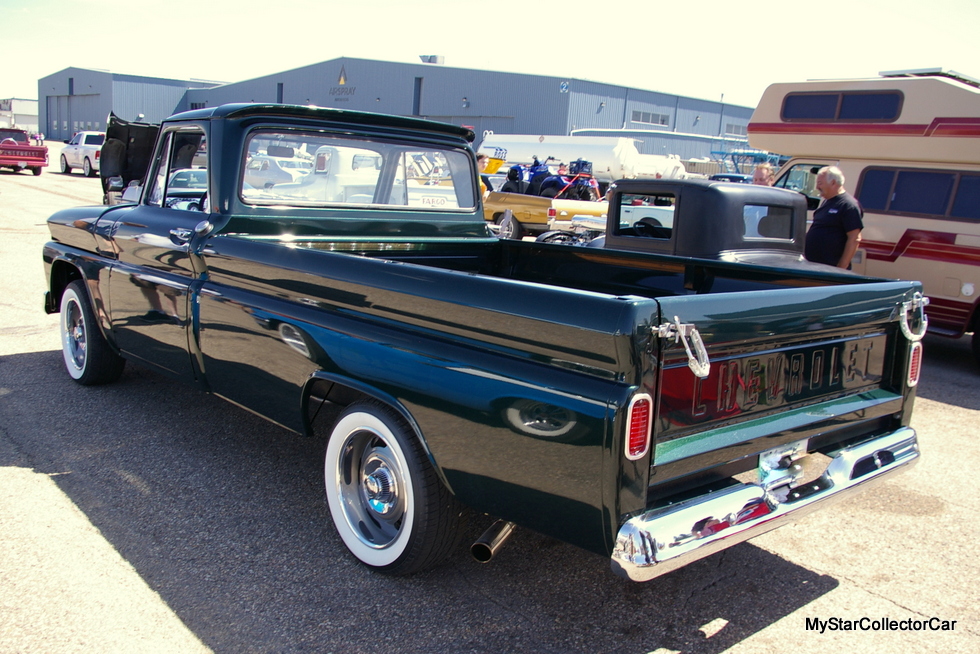 Life for James meant a list of priorities that included marriage, mortgages and a host of other responsibilities that were on the front-burner for a young guy. Fortunately, James is a licensed heavy duty mechanic and was able to apply his skills to the mechanical side of the equation.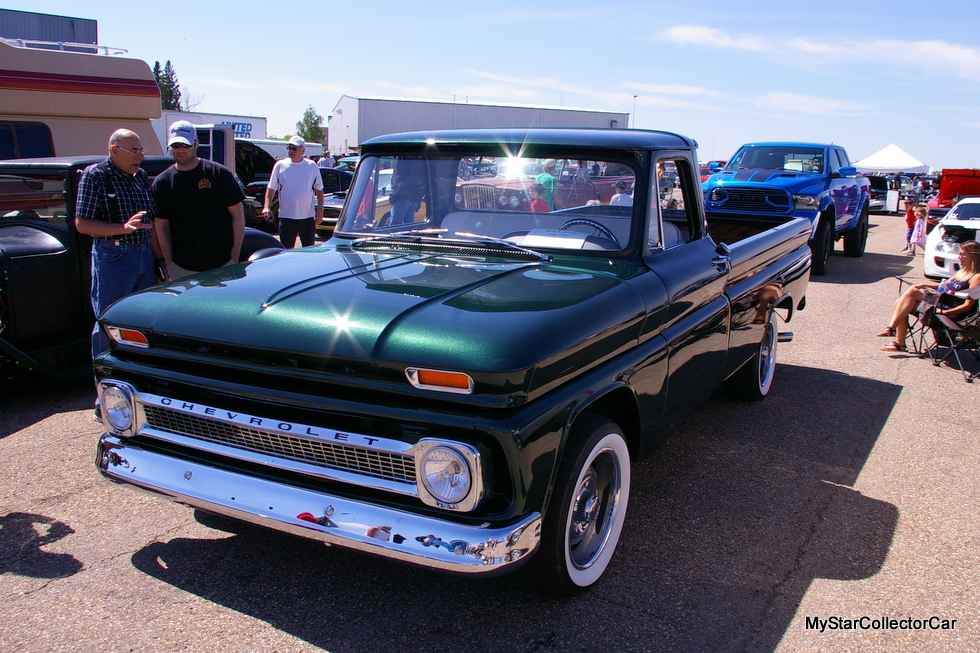 He relied upon the advice and skills of local auto body legend Trevor Comfort to tackle the huge rust issues on the truck. The truck required new metal on almost the entire body, including extensive repair and replacement procedures to the cab.

James also replaced the hood, inner and outer fenders, as well as the box and bed wood on the GMC. The aftermarket front grille made the switch to the Chevy truck brand official, including the two headlights found on a 1966 Chevy.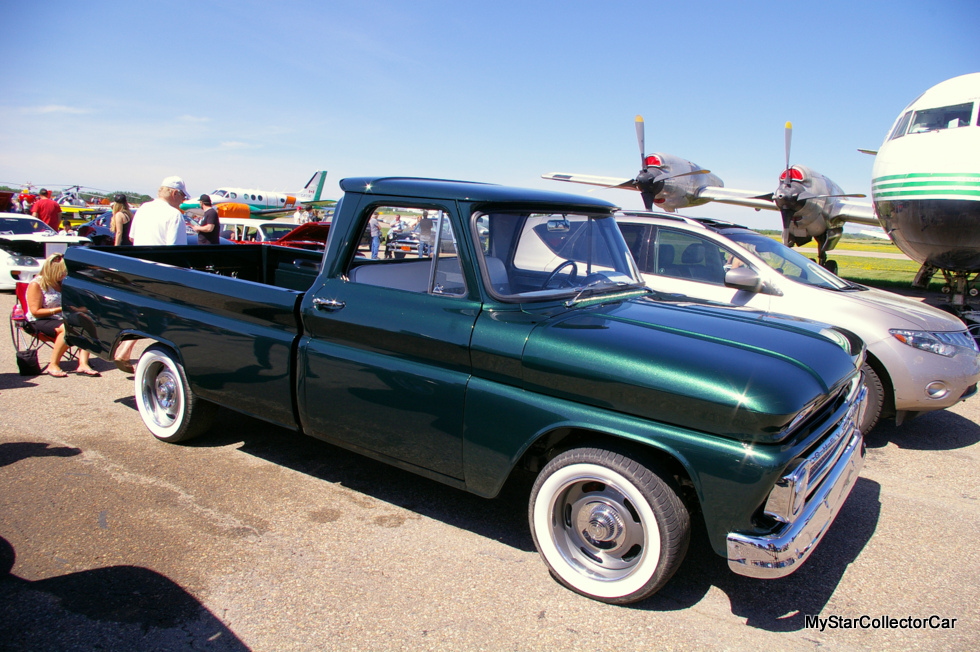 James stayed loyal to the original 250 cubic inch engine and three-on-the-tree transmission and included both of them in his restoration.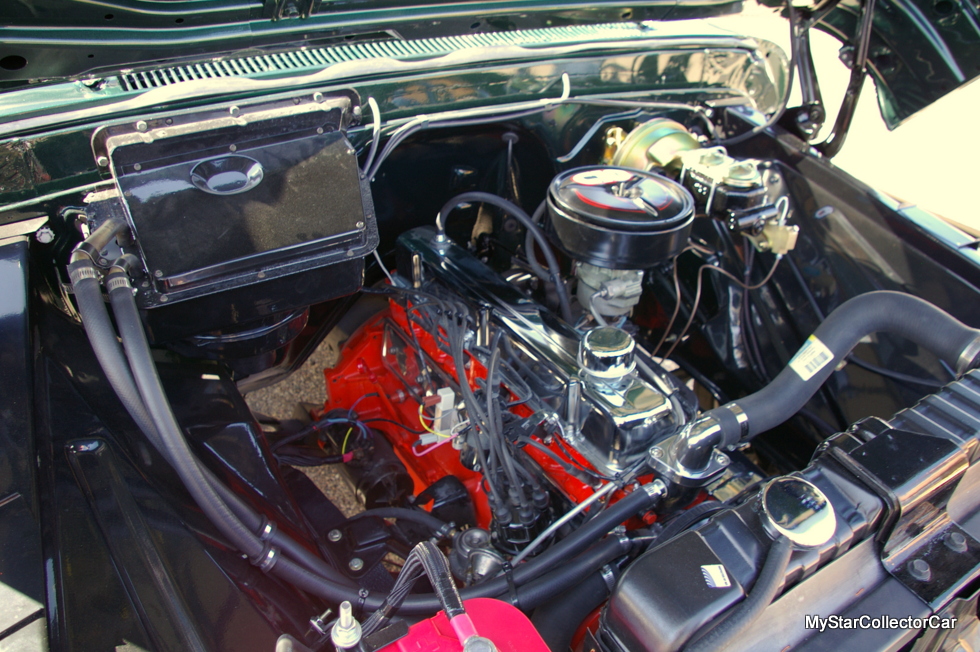 The radio looks original but it's also an aftermarket replacement radio that has modern electronic features hidden within its stock look. James also added four wheel disc brakes into the mix and likes his GMC/Chevy truck's ability to stop on a dime because of the conversion.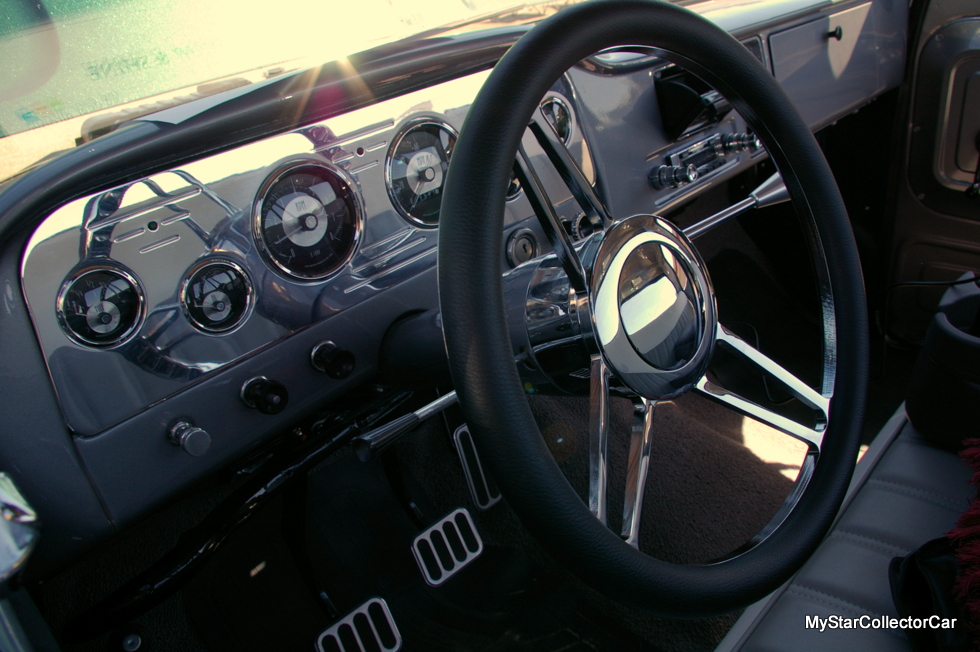 Nine years is a long time in any car guy's life and it's a particularly long time for young car guys. Many car guys will be discouraged by the timeline and give up on the restoration-but not James. Few car guys will fight a difficult restoration battle to the end of the project.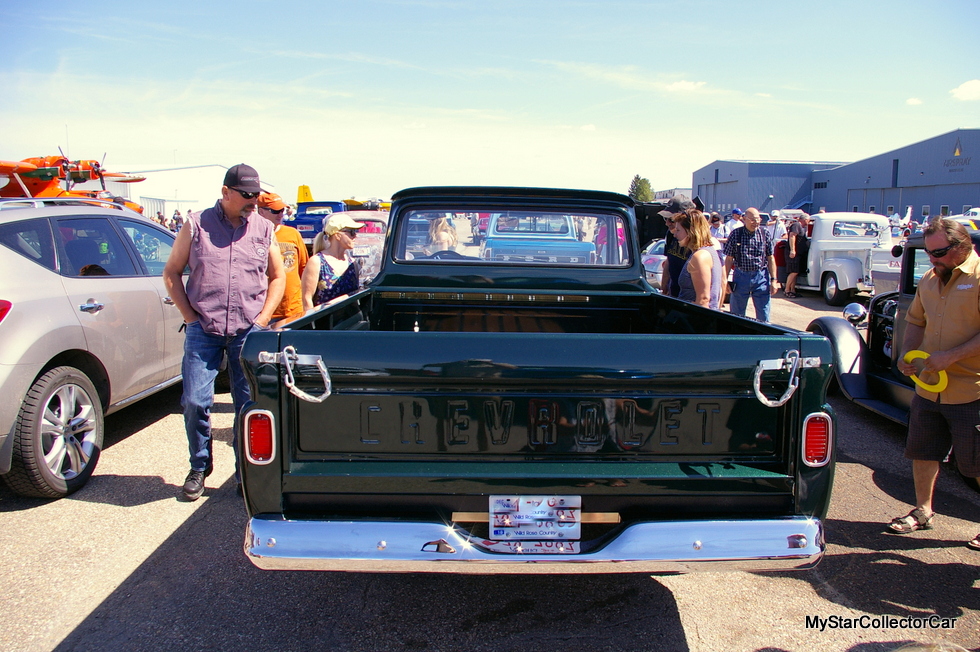 But James stuck to his task and gave his now-Chevy truck a new lease on life in more than one way. Now he and his wife Alana can enjoy the fun part of the project: time on the road with their pickup.
BY: Jim Sutherland
Jim Sutherland is a veteran automotive writer whose work has been published by many major print and online publications. The list includes Calgary Herald, The Truth About Cars, Red Deer Advocate, RPM Magazine, Edmonton Journal, Montreal Gazette, Windsor Star, Vancouver Province, and Post Media Wheels Section.