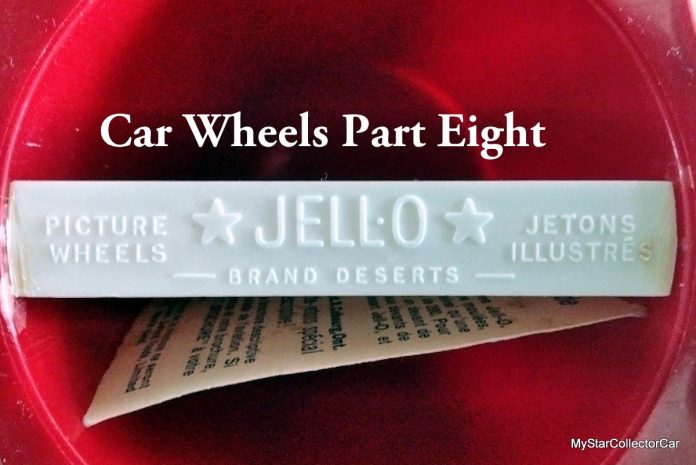 It is no secret MyStarCollectorCar embarked on a long and winding road down a Jell-O Car Wheels marketing route from the early 1960s because this article is the 8th and final installment of our look back at a pudding promotion when vintage car images on poker chips were stuffed into Jell-O pudding packages.
Our last stop on this Jell-O Car Wheels journey is the final two years (1960-61) of the 200 cars showcased in their pudding campaign.
The first car on our final list is one of the Mopar Alphabet cars, namely the 1960 Chrysler 300-F. The Chrysler letter cars were very serious muscle cars and the '60 Chrysler 300-F was another excellent example of this trend.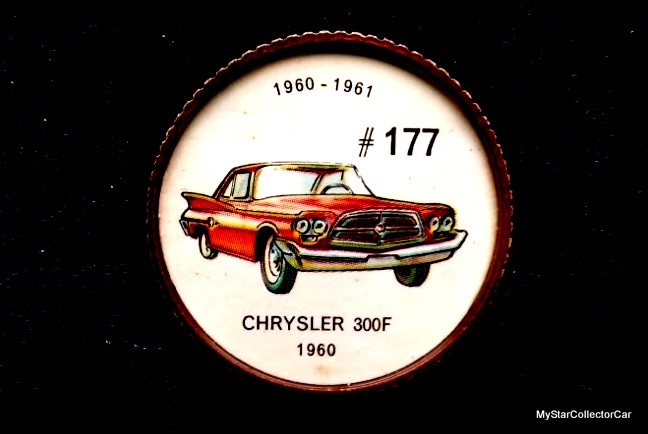 The 300-F was a road rocket with tailfins, so this muscular Mopar richly deserved a place on the Jell-O list.
Another solid addition to our pudding car list is the 1960 Cadillac because this large-and-in-charge GM flagship still had large tailfins.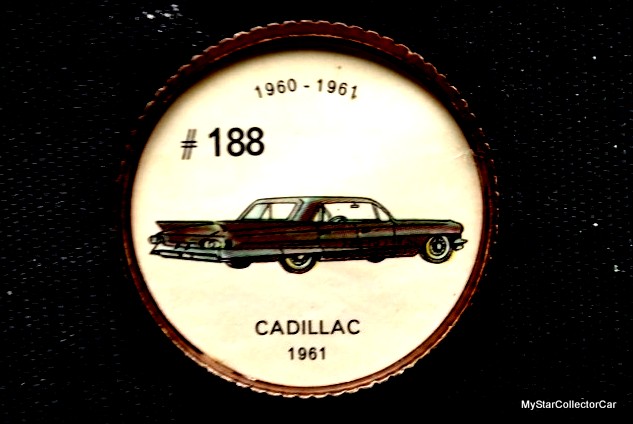 Not quite as large as the famous 1959 Caddy tailfins- but very big by any fin measurement. It was a bold style move by Cadillac because tailfins would become radioactive as a car feature during the early 1960s.
One of the coolest cars introduced in 1960 was the full-sized Ford. The car had undergone a major facelift to celebrate the dawn of the Sixties and bore no resemblance to its 1959 predecessor.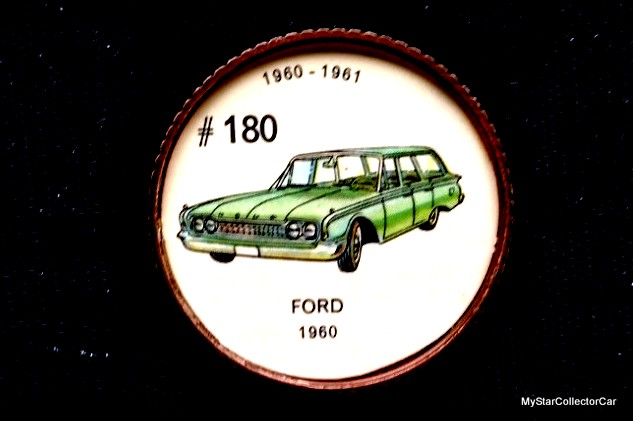 The newly-designed 1960 Ford was a solid addition to Jell-O's lineup for its pudding packages.
MyStarCollectorCar's next addition to our pudding car picks from the Jell-O 200 is the 1960 Ford Frontenac, a Canadian clone of the newly introduced Ford Falcon.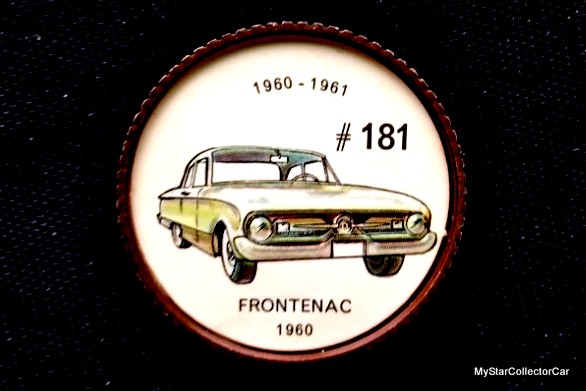 The Frontenac was only sold for one year in Canada before it disappeared into the land of forgotten Canuck rides. Even its Francophone name could not inspire Quebecers to buy a Frontenac, but it is a unique addition to the pudding car list.
The dawn of the 1960s also marked the dawn of the Big Three compact car program, including the 1960 Valiant, a then-standalone model that had no direct affiliation with Plymouth during its first year.
The small Mopar had an unconventional style when it debuted in 1960 and deserves to be on our Jell-O Car Wheels list.
Corvair was another unusual domestic compact car that debuted in 1960 and was represented with a 1961 version in the Jell-O Car Wheels collection. Corvair was an air-cooled rear-engine car clearly designed to take a direct shot at the highly popular VW Beetle that also had an air-cooled rear engine.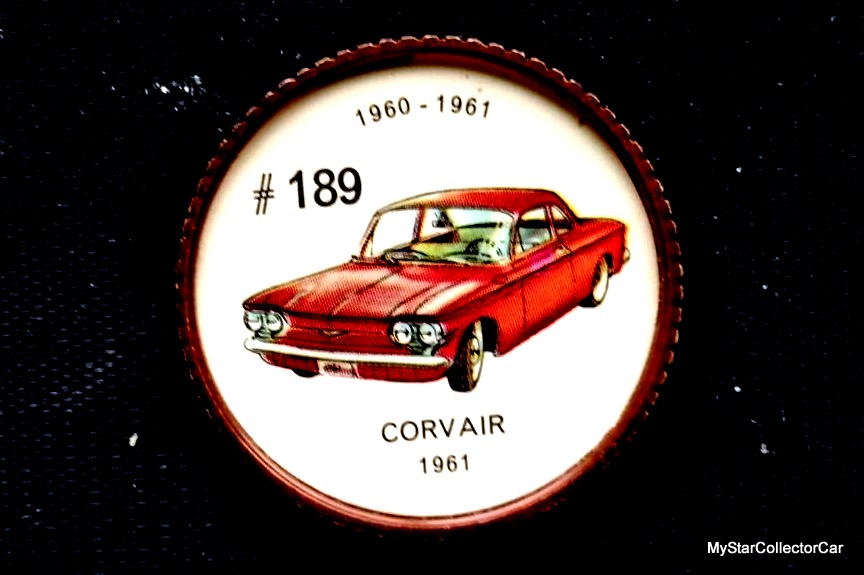 Eventually Corvair was killed in a head-on collision with consumer pit bull Ralph Nader, but it was also a worthy addition to the pudding car collection in '61.
MyStarCollectorCar's final addition to our Jell-O Car Wheel list is probably an unlikely pick, given our much stronger interest in domestic cars from the past. We picked the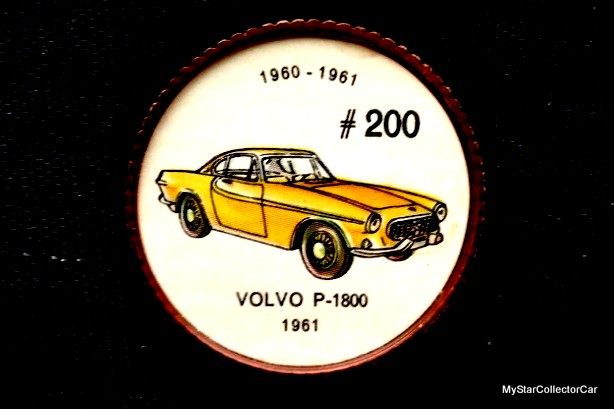 The P-1800 had a timeless style that was well ahead of its time in '61. Additionally, it did not hurt the car's image when Roger Moore drove a Volvo P-1800 in 'The Saint' TV series, a fact that was not lost on us here at MyStarCollectorCar when we were young car kids who were also heavily into Jell-O pudding at the time.
BY: Jim Sutherland
Jim Sutherland is a veteran automotive writer whose work has been published by many major print and online publications. The list includes Calgary Herald, The Truth About Cars, Red Deer Advocate, RPM Magazine, Edmonton Journal, Montreal Gazette, Windsor Star, Vancouver Province, and Post Media Wheels Section.