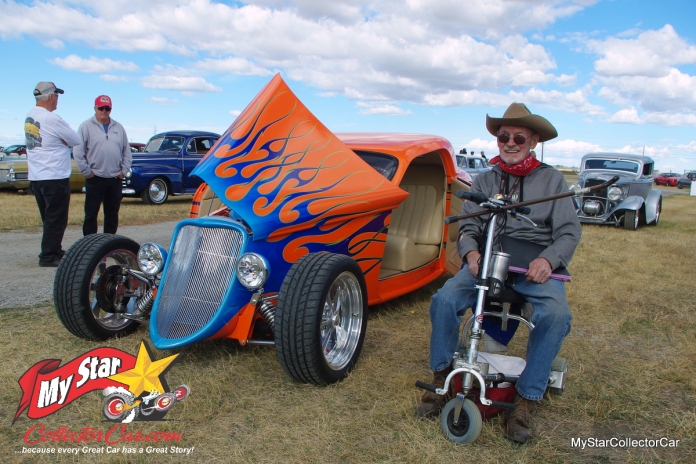 There are many players in a legendary street rod build because car guys at that level are specialists.
One of the names behind this '33 Ford is a guy named Chip Foose.
The other name is a guy named Chris Holmes.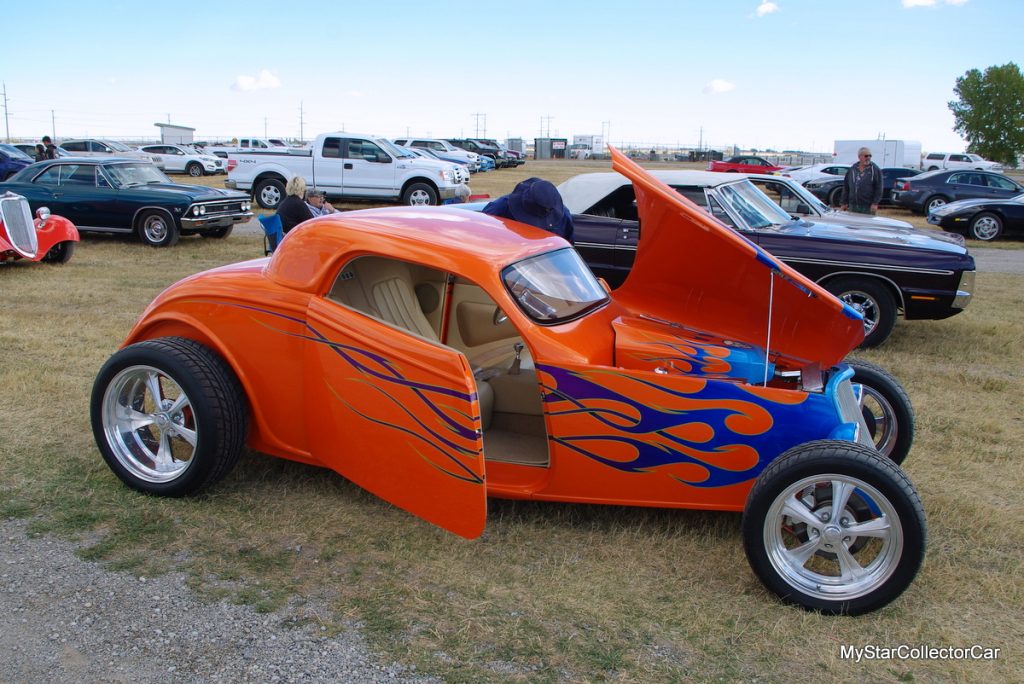 Chris worked on the car back in 2002. He explained how he worked on the "nuts and bolts" side of this show car based on a sketch design by Chip Foose. This car was built specifically for a museum owned by a billionaire but the car came up for sale at his estate. Chris said, "The family didn't like hot rods" and it ended up in a 2011 Barrett Jackson auction.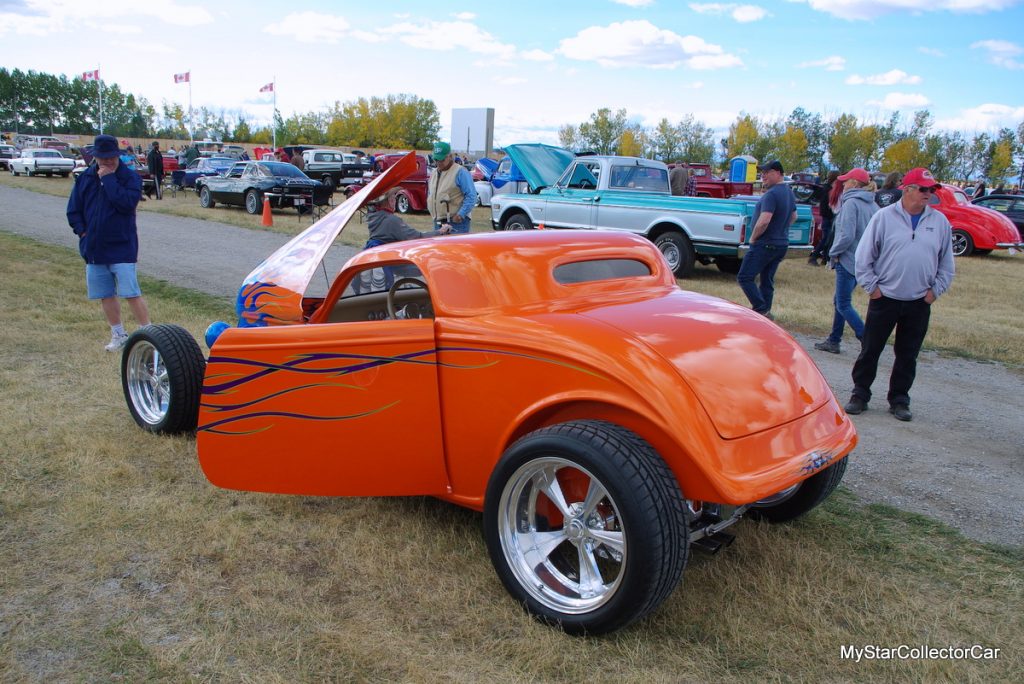 The car eventually made its way to Alberta, Canada and that's where Chris was reunited with this incredible '33 – he admitted he'd never thought he'd even see it again – let alone buy it but now he's the proud owner. He said, "I wanted that car back – it's my car but I never thought I'd get it back" – that was about seven years ago.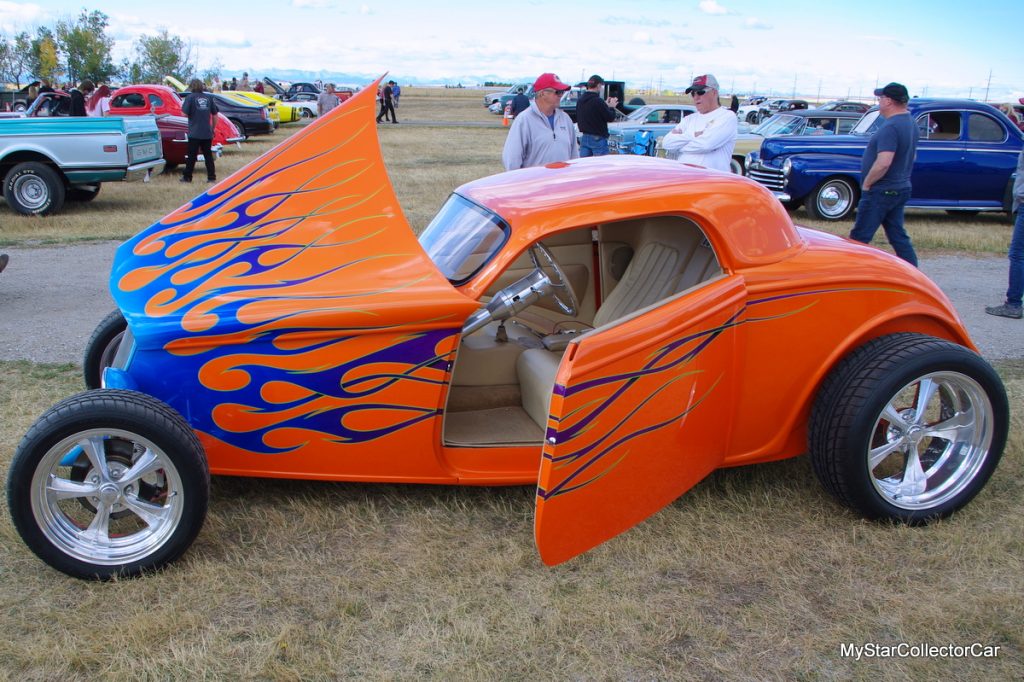 This car was built around a custom body, but the real magic is found under the skin. There's a 383 Chevy small block under the hood and this custom was a pioneer in the clean engine compartment look.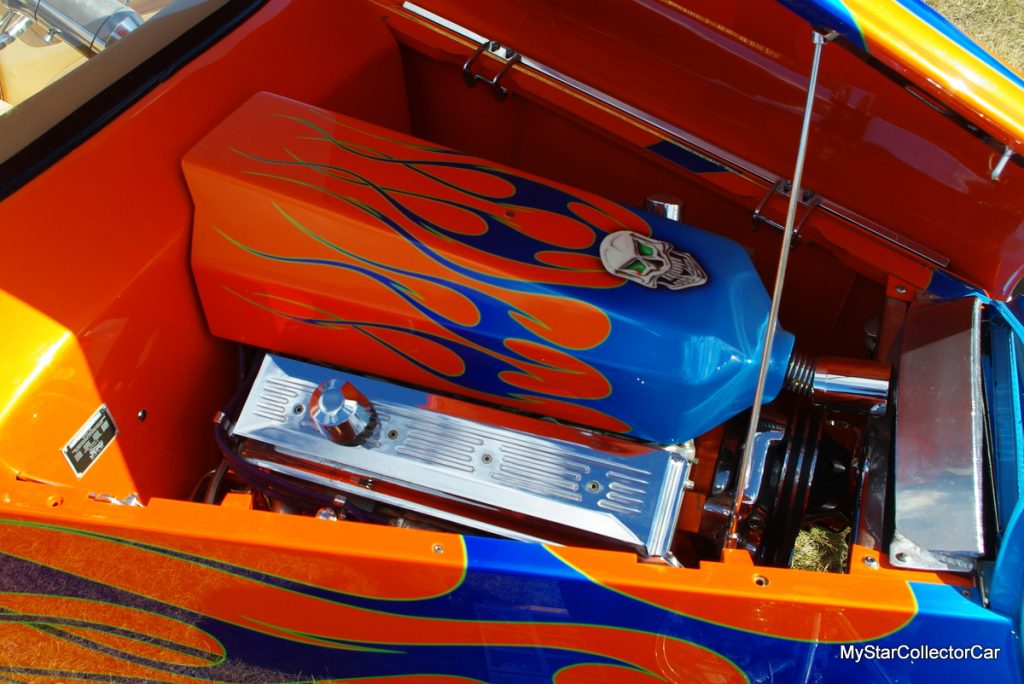 Chris is an old school car guy but he's also a self-taught engineer, so the suspension was a critical factor. He used an inboard disc brake system at the back end — it was part of an aftermarket independent rear suspension, but the front end was a different story.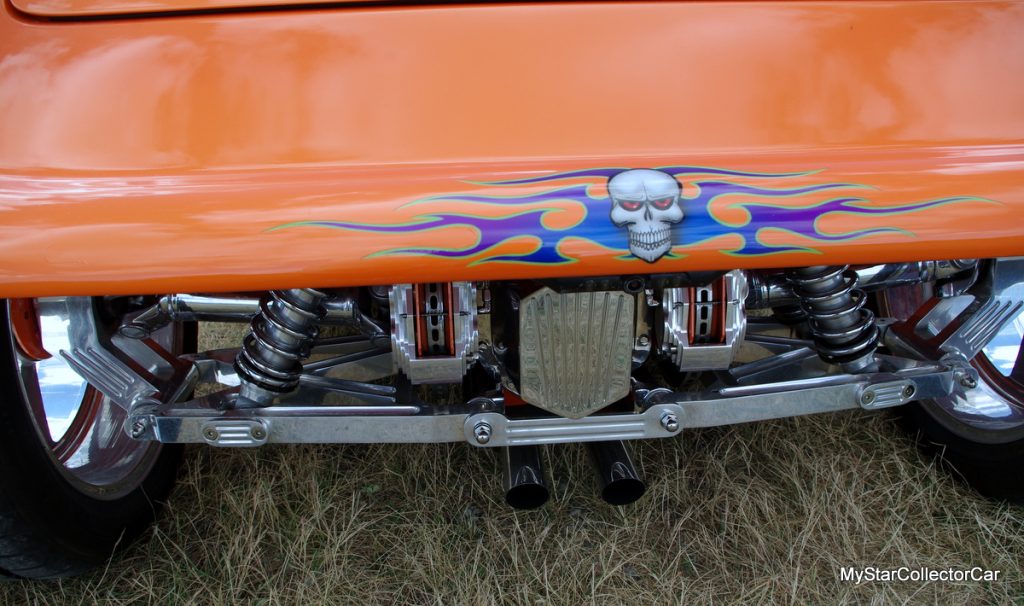 Chris tapped into his engineering skills and custom built a front end for the '33 Ford. He even owns the patent on it, so there's little doubt he built an incredible system.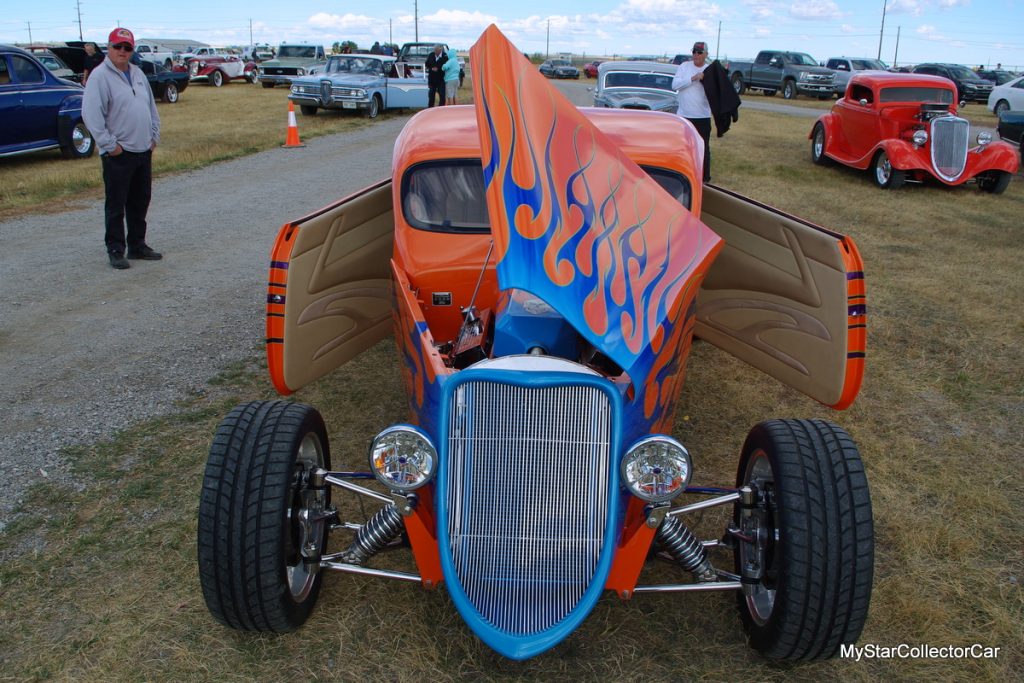 There are a number of pieces to the puzzle in this custom Ford and many of them were cutting edge back in 2002. There's a rear-view camera on the car – that innovation was rarely seen twenty years ago.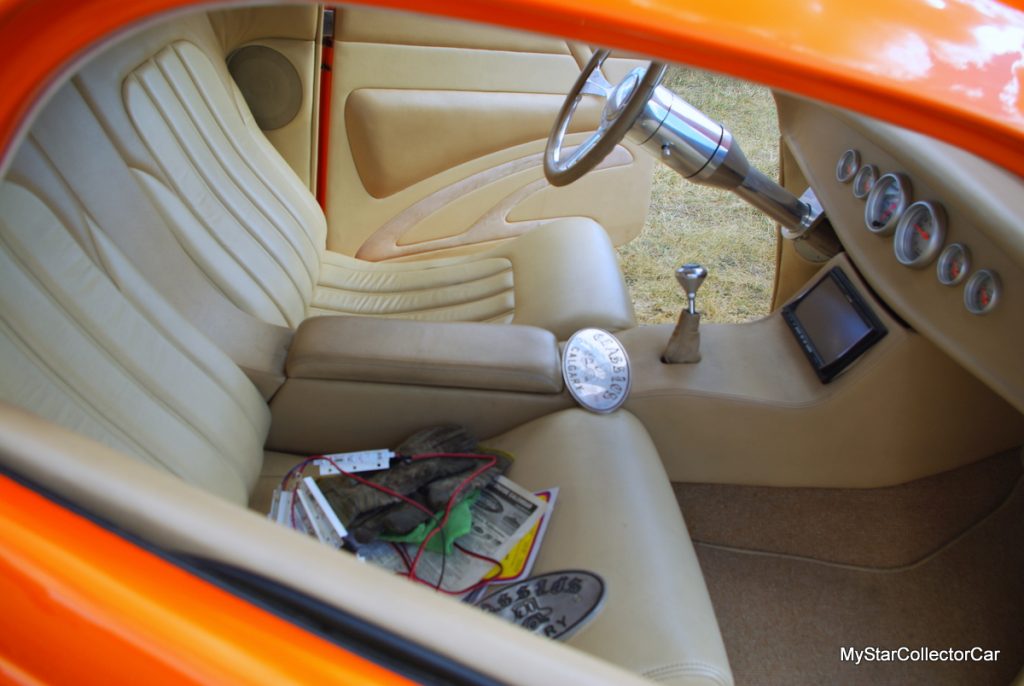 The paint is Tangelo Pearl with complimentary flames and that's where Chris drew the line. He explained how because he was "a nut and bolt guy", Chip Foose did the paint job — this was a world class build requiring world class talent. Chip designed the car from a sketch – Chris said "you just leave him alone and let him do his thing" – and he jumped back in for the paint job.
This '33 Ford has been featured in numerous magazines and it's also picked up a truckload of trophies over the years. Chris said it's won several World of Wheels awards and it won the 2003 ISCA Western Rod trophy. In fact, Chris said he's won so much hardware, his "house is too full so he's not going to enter it so other guys can win".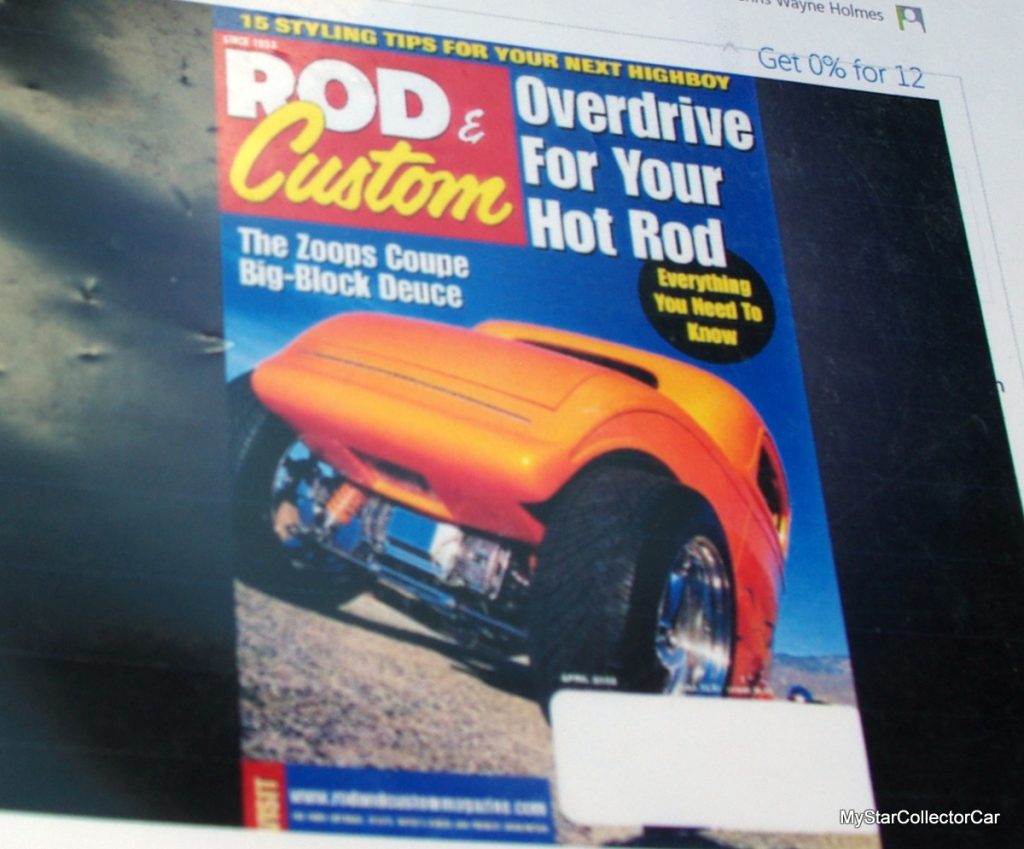 The only drawback is the driving experience. This car was built for show, so it's not very comfortable to get into, plus the roof is so low Chris said he has to "duck down to see out the windshield". He's okay with short runs around town but the prospect of a long haul is definitely not in the cards.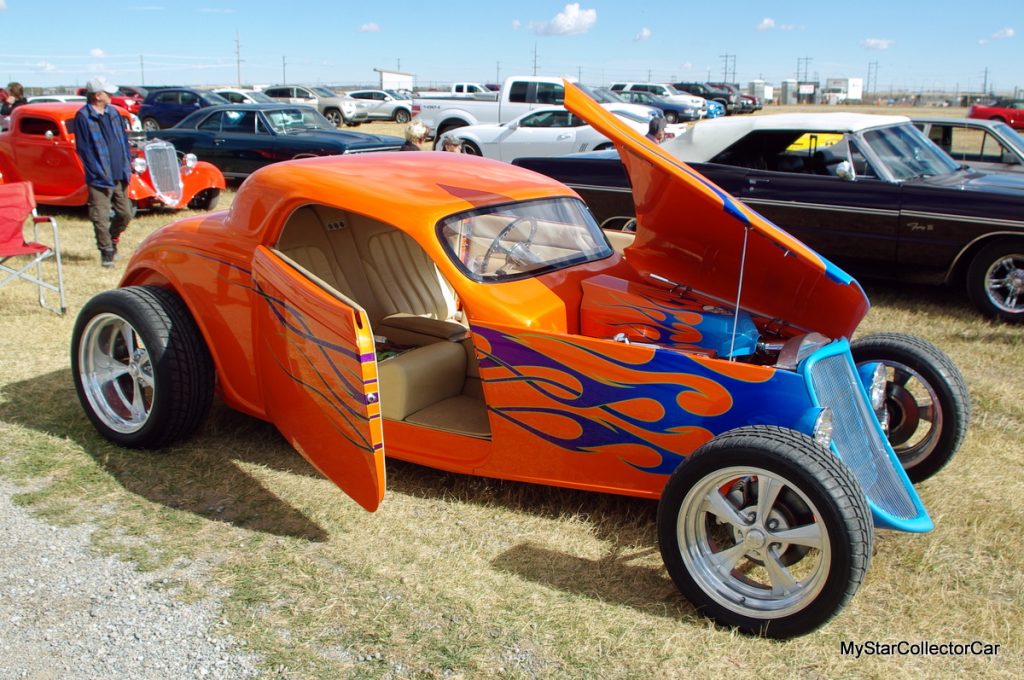 By: Jerry Sutherland
Jerry Sutherland is a veteran automotive writer with a primary focus on the collector car hobby. His work has been published in many outlets and publications, including the National Post, Calgary Herald, Edmonton Journal, Ottawa Citizen, Montreal Gazette, Saskatoon StarPhoenix, Regina Leader-Post, Vancouver Sun and The Truth About Cars. He is also a regular contributor to Auto Roundup Publications.
Please re-post this if you like this article.