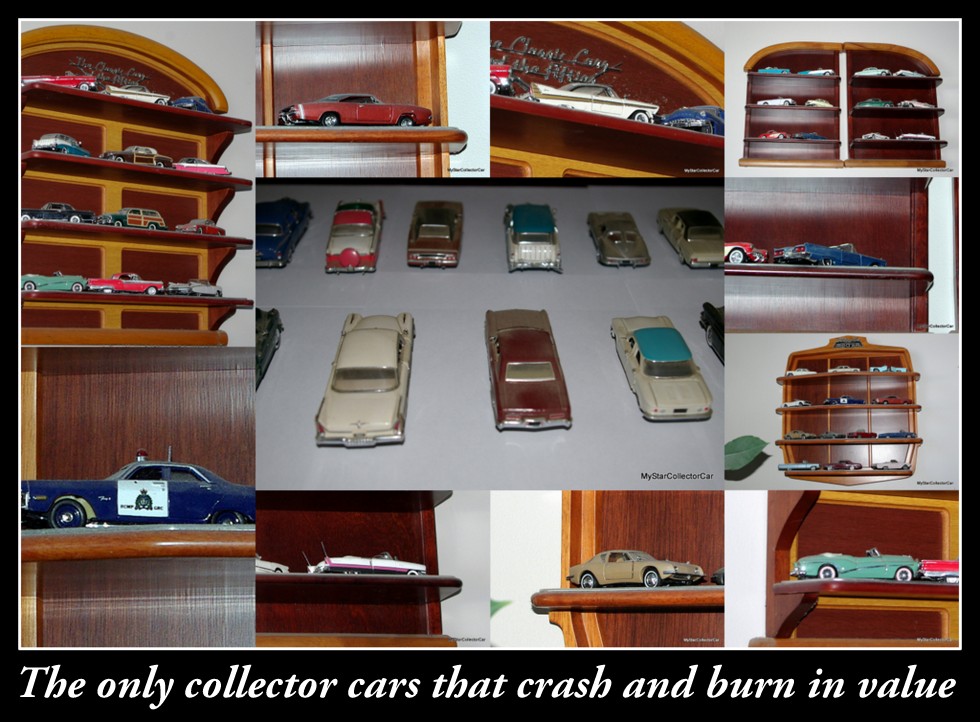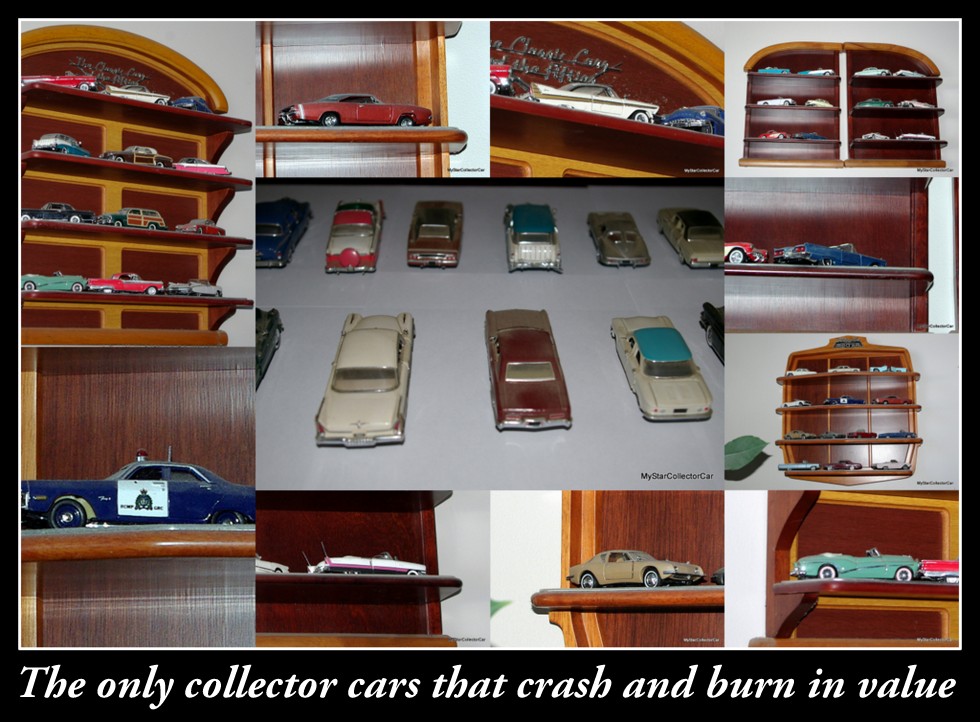 I dabbled in scale model cars over the years but one of my biggest investments was a Franklin Mint collection.
They offered limited edition 1:43 scale models of Fifties and Sixties cars and they picked some pretty cool rides so I bit hard on their offer.
I liked these little cars and I thought they might be a good hedge against inflation over the next few decades so how did this investment pan out in the real world?
I signed up in 1987 and these little beauties started arriving regularly every month—it was like an adult version of Christmas and the mailman was Santa Claus.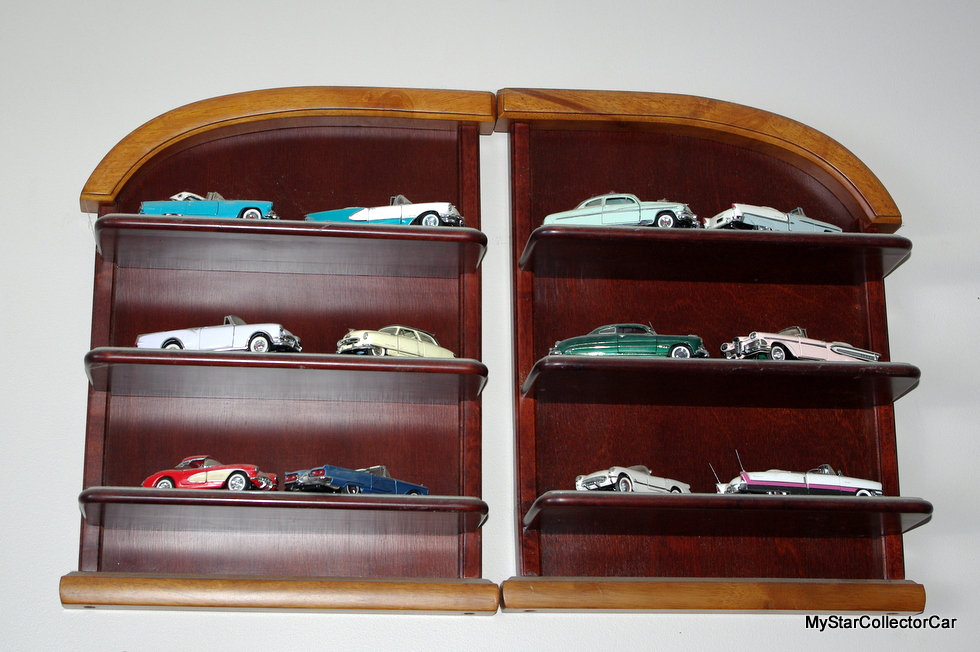 Eventually I'd get a bill for just over 70.00 per car (thanks to a toxic Canadian—US dollar exchange rate). You get 12 per collection so eventually I spent nearly 2500 bucks for all three series over the course of about 3 years.
Once you purchased a few of them in good faith they'd started sending me three at a time so you'd be looking at a giant-sized bill . This haphazard system of billing meant I lost track of how much I owed so eventually they'd threaten to send over a little vintage tow truck to haul away the unpaid for little cars.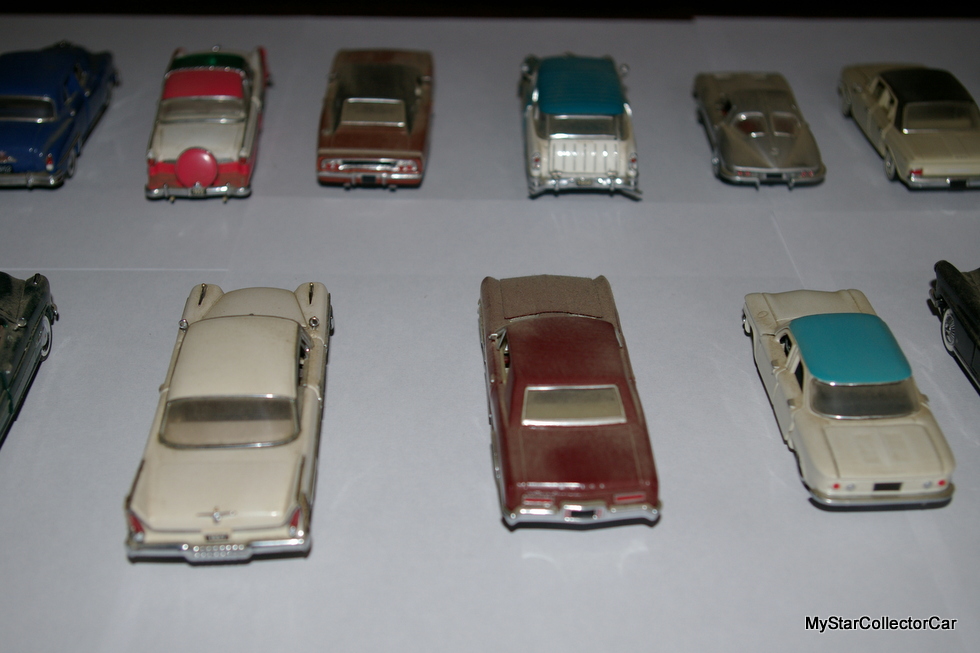 It worked out in the long run and I became the proud owner of 36 expensive little toys with an unlimited upside…or so I thought.
I picked favorites out of this extensive collection and one of them was the '55 Packard Caribbean convertible. They're rare, unique and just as cool when you see them in person.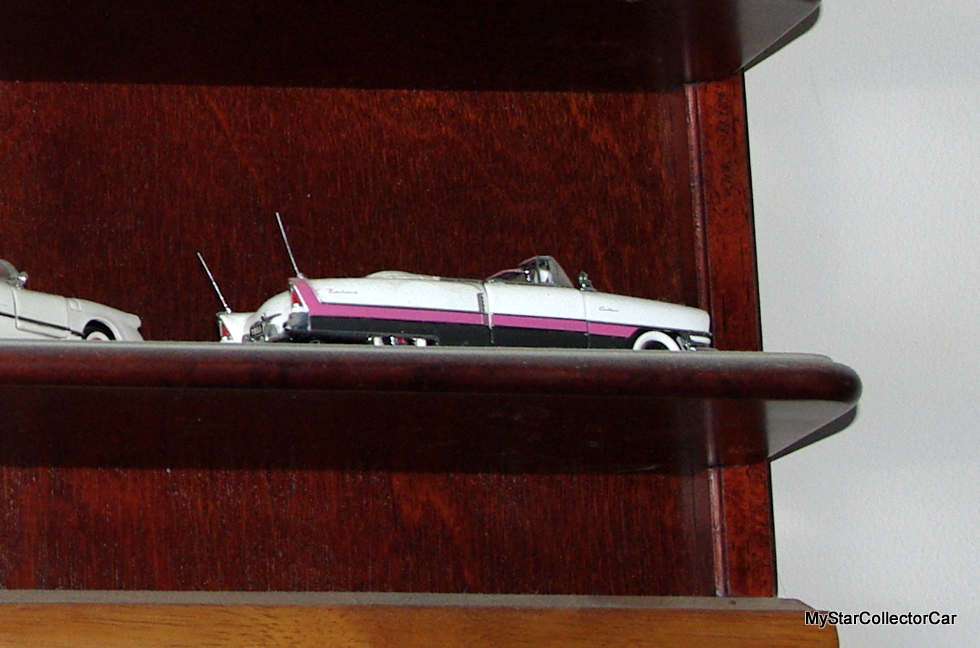 The '53 Buick Skylark convertible is another favorite. They're certainly not common—to the point of extinction so this little replica may be as close as I get to the real deal.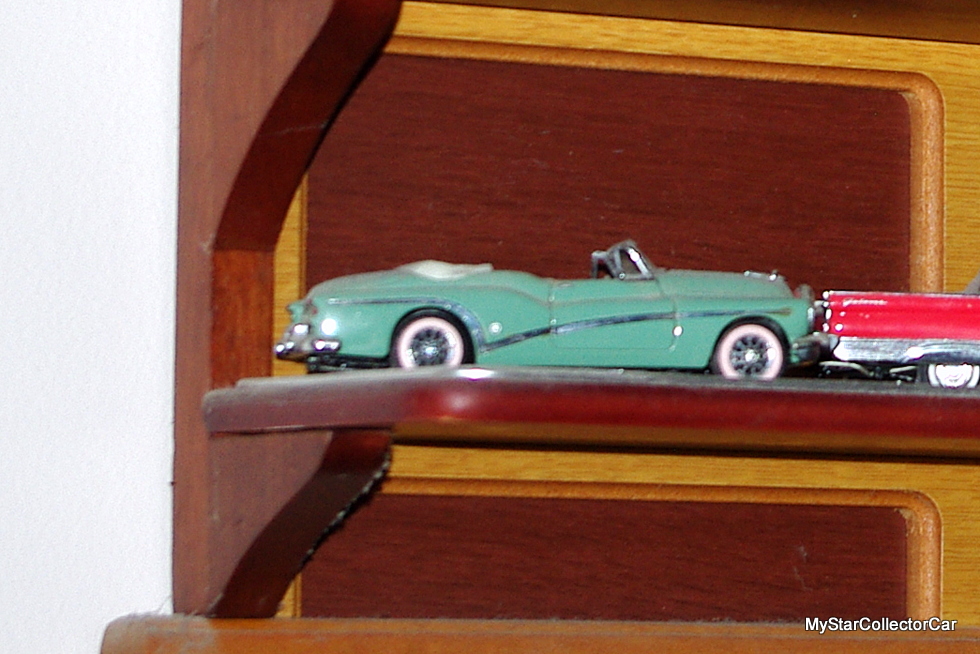 I've seen many '68 Chargers over the years and I remember them in showrooms and they've never lost their appeal. They've spiked in value so the little Charger in my collection may have to be a surrogate for the real thing.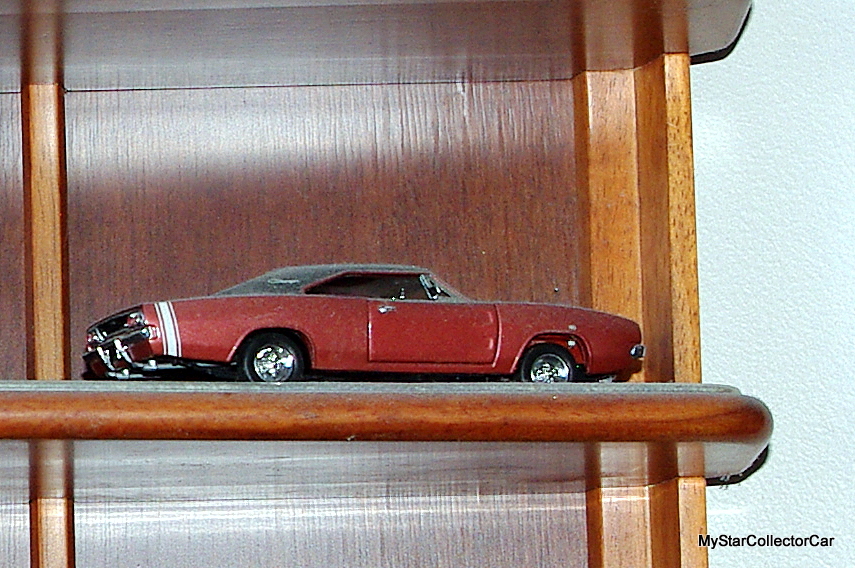 '63 Avantis cut their own swath in the car world and I've always been fascinated by these sporty Studebakers. They were a great addition to the baby car collection.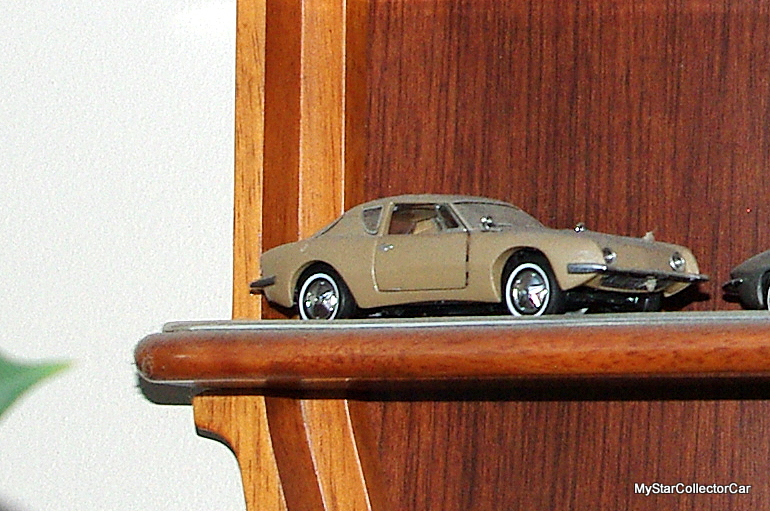 Squarebirds have always been a weakness for me. The folks at Franklin Mint were kind enough to add a '58 to the collection and it easily made the "my favorite little car" list.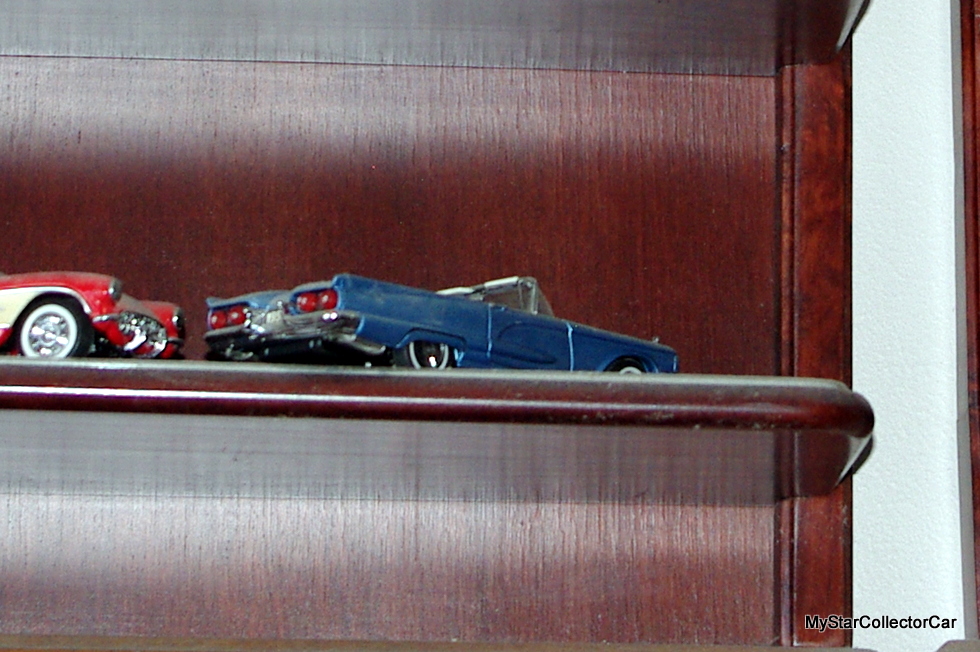 The '57 Fury is definitely one of the coolest cars of the 1950s and I admit it was a huge selling point for this Franklin Mint fleet. I've only seen two in real life but anytime I want I can pick this one up in the palm of my hand—it's an affordable reality.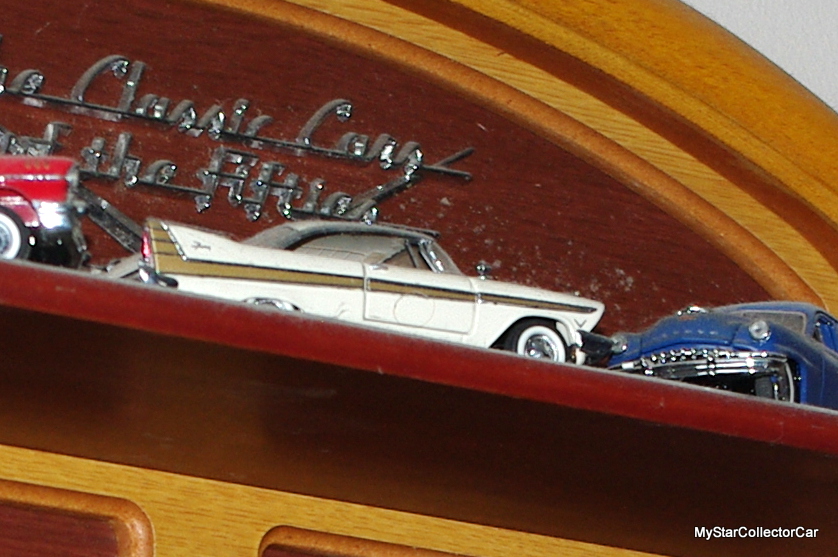 So how did this collection appreciate over the last 20 years? Think Enron stock because I could buy the first edition of the 50s collection for 95 bucks tomorrow—that's for all 12 cars and the wall unit.

I could buy the whole $2400.00 collection for about 300 bucks.
There's only one car in the collection that did appreciate over the years and it's not even a Franklin Mint car. It's a limited edition 1973 Plymouth Fury RCMP police car and it's worth about 50 bucks (US dollars). I paid 20 bucks Canadian for it.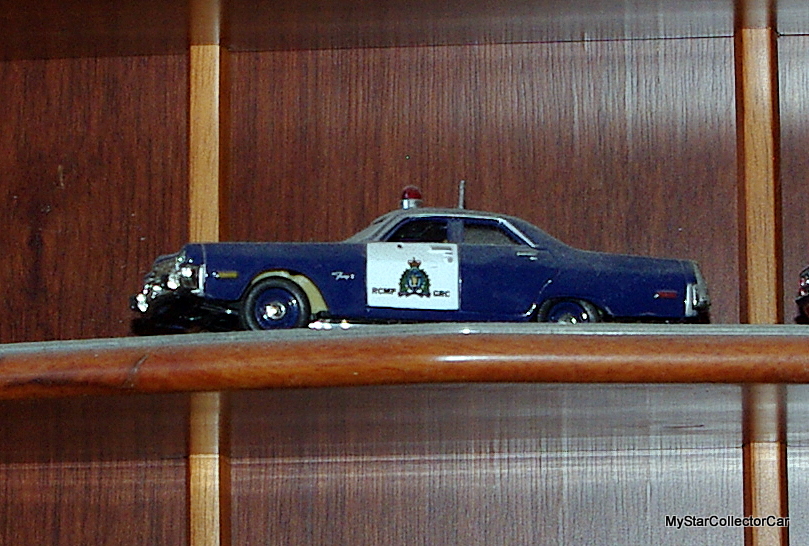 I got one for my brother Pat because he used to drive one just like it when he was an RCMP member so I also bought one for myself because they looked cool plus it fit on the Franklin Mint wall mount.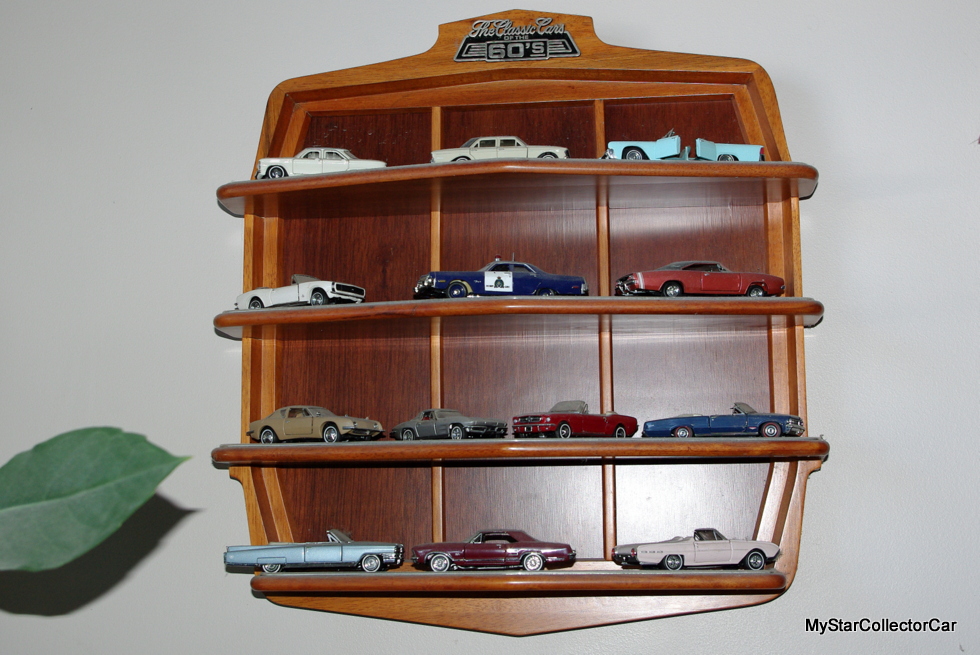 Despite the merciless beating I took in this investment it doesn't matter because these little cars are just like the big cars.
Real car guys don't invest in old iron like they're gold futures.
Jerry Sutherland
CLICK HERE to Like us on Facebook
CLICK HERE to Follow us on Twitter
CLICK HERE to Follow us on Pinterest
Please re-post this if you like this article.