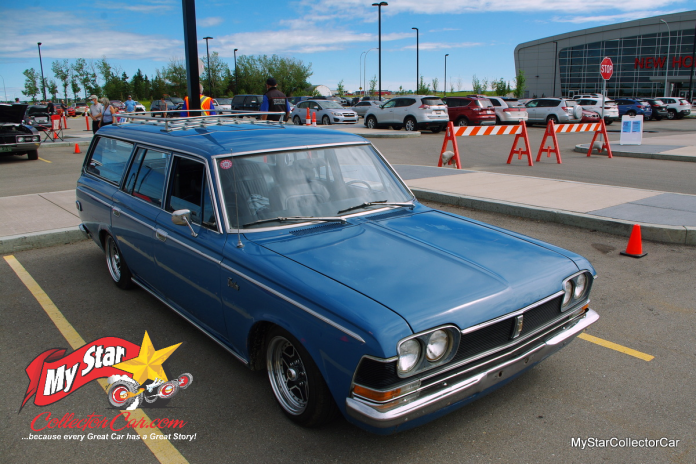 There are two hot commodities in the car hobby these days – station wagons and vintage Japanese cars.
This '69 Toyota Crown wagon checks off all the boxes.

Jerry Sutherland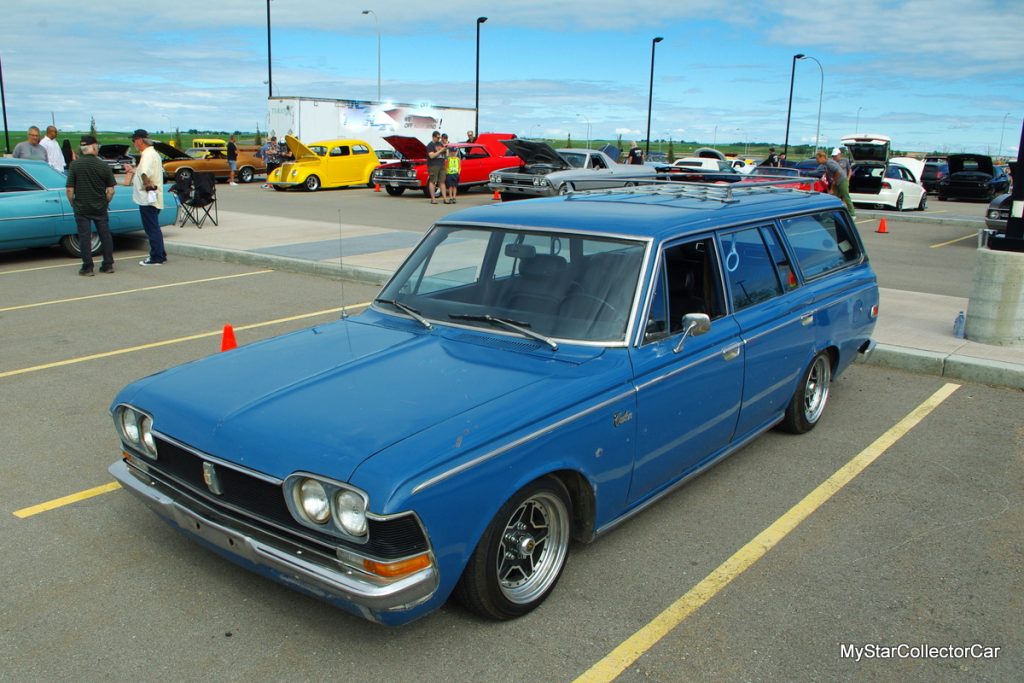 Xavier Kwan is a self-described "lifetime car guy" plus he's a big fan of offbeat cars – particularly ones with European or Japanese heritage. He said he "stumbled on this car" accidentally, but he knew he had something rare and unique so he bought a rare Toyota.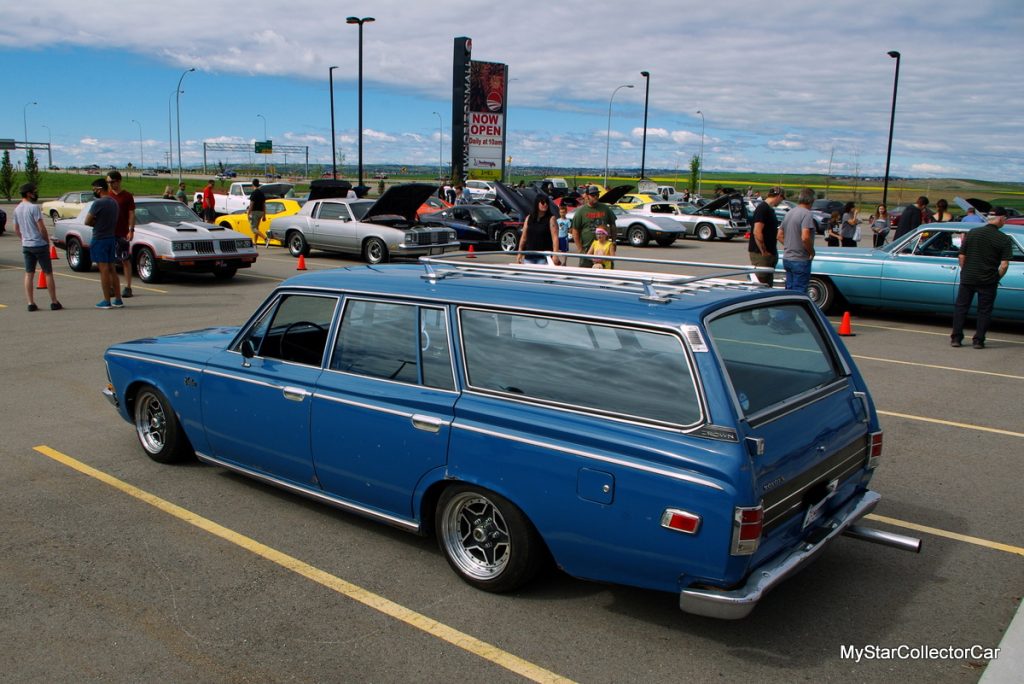 This Crown has 2.3 2M DOHC straight-six so it was clearly ahead of its time in the late 1960s. This Crown wagon was purchased new in Edmonton, Alberta, Canada where it was used as a parts delivery vehicle. Edmonton has a nasty climate so the Toyota did well to survive long, cold winters.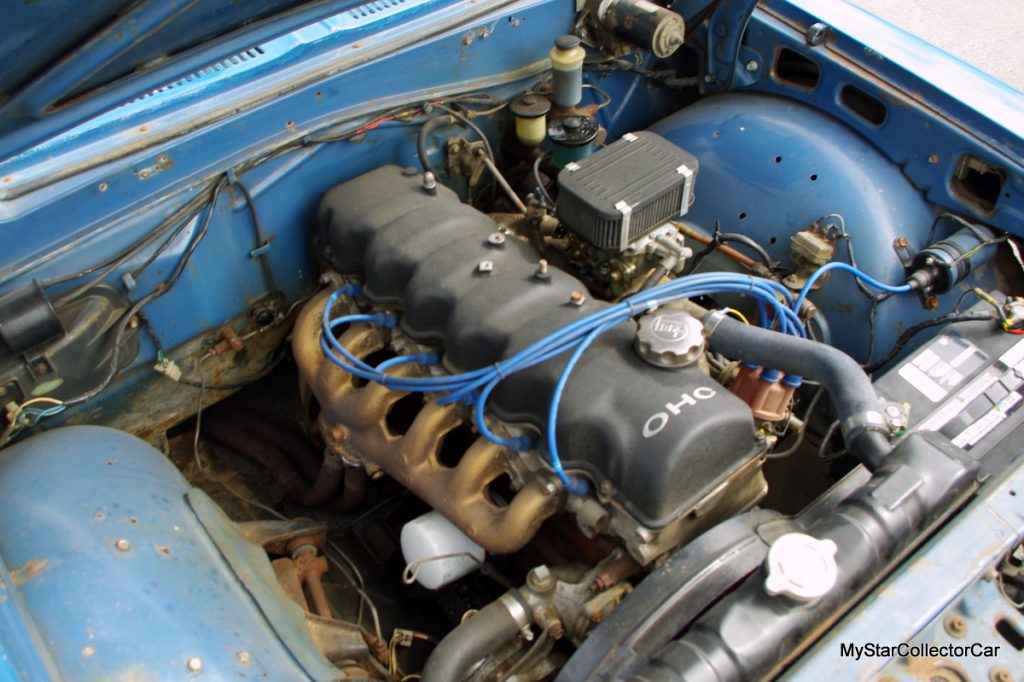 Part of the reason may be the low mileage on the wagon. Xavier believes the 52,600 miles are actual readings, so the Crown may have survived due to its limited exposure to Edmonton winters. This is a largely rust-free car so its history suggests the original owner paid attention to maintenance details. The only departure from stock is a mid-70s Celica 5-speed manual transmission.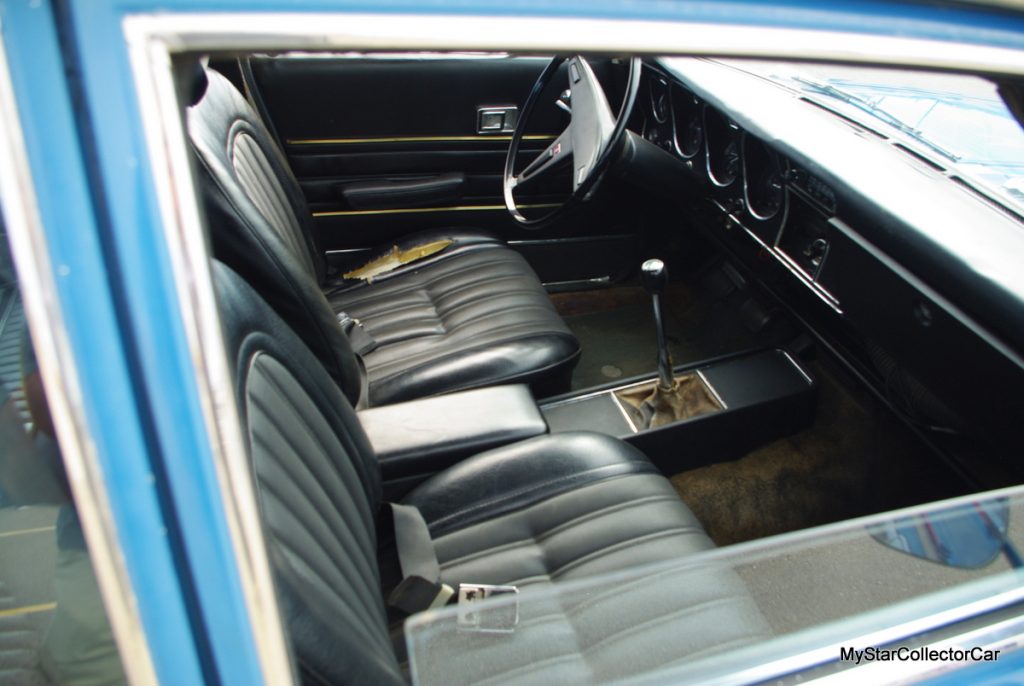 Xavier has only made one modification on his Crown Wagon. He added vintage Mustang wheels to lower the stance, but the rest of the car is stock. He's doing an ongoing evaluation on the car to map out a game plan, but right now he drives it any chance he can.
He wants to address some of the minor issues with the car but currently he's learning more about Crowns and one thing that stands out is its rarity. They didn't export very many Crown wagons to North America in '69 so very few survive to this day – even fewer are left in Canada.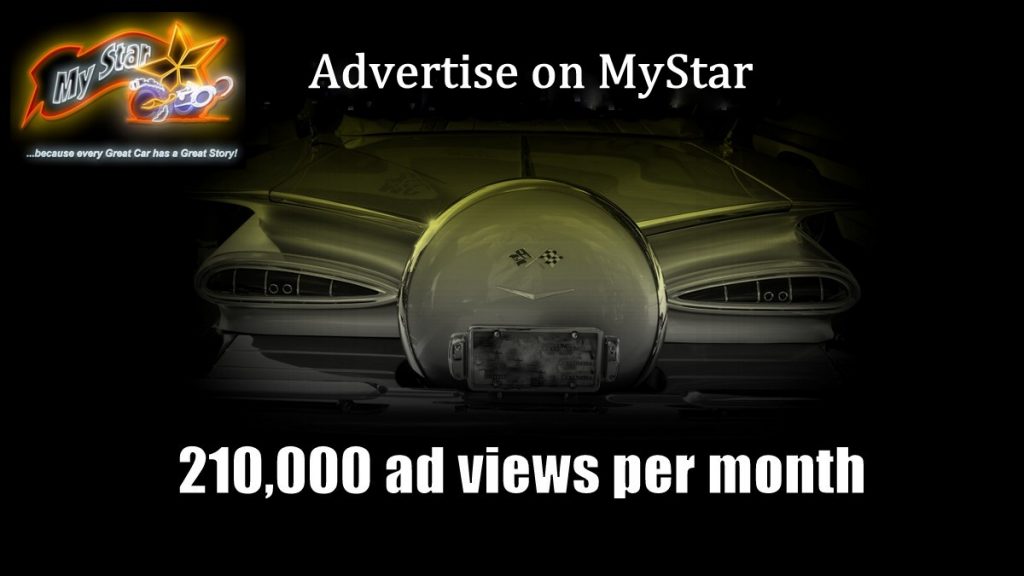 Xavier is on a learning curve with his Toyota and of the things he discovered was the rear tailgate. You have to turn the key in the door to lower the window before you can reach inside to unlock the car. The rear handle is just a handle to pull the door open. He's also a big fan of the third seat and he's looking forward to the day he can send his son to the side-facing rear seat.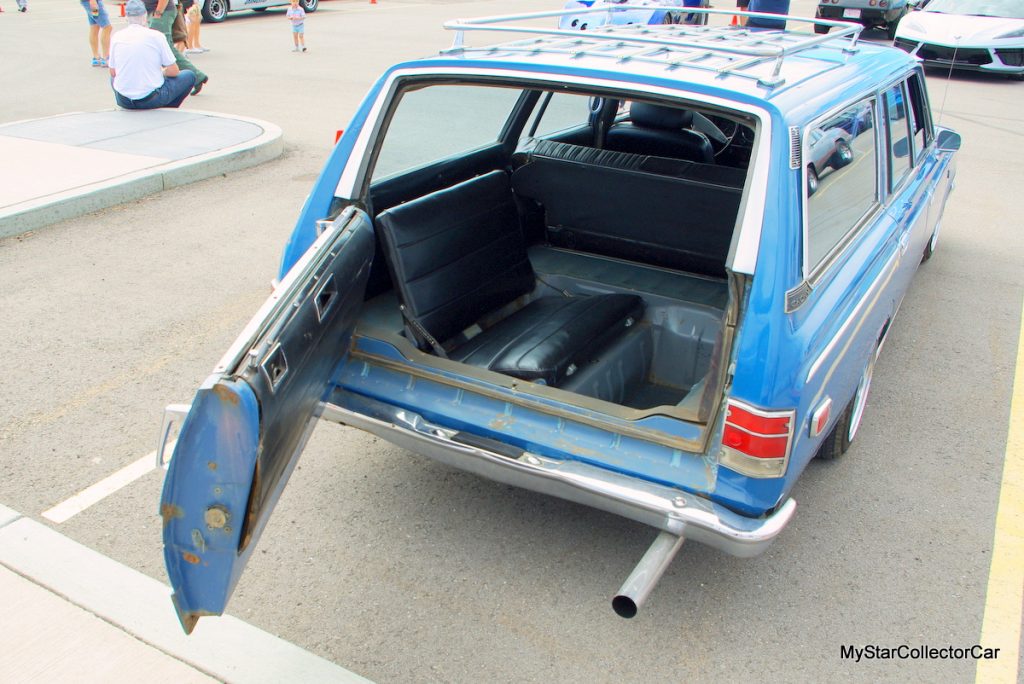 The biggest issue for Xavier is the body. He wants to address the minor rust issues "at some point" because he knows he has an appreciating asset, so that's on the list. The stock suspension is something else he may tinker with in the future because right now the car is a "little bouncy and may need new shocks". He runs the car at a comfortable 60-65 miles per hour on the highway.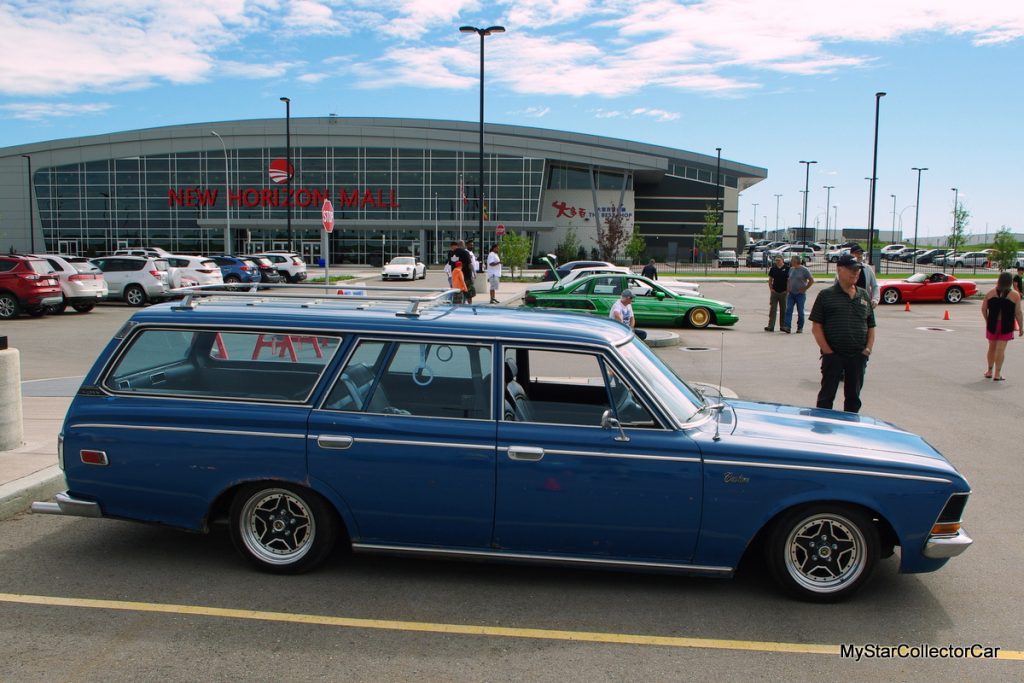 Xavier believes the biggest asset with the Crown wagon is the interaction with people who are curious about his car. He said his Toyota is a welcome sight even at Volkswagen shows because his car is so unique and at Japanese car shows, Toyota guys are "really happy to see one still on the road".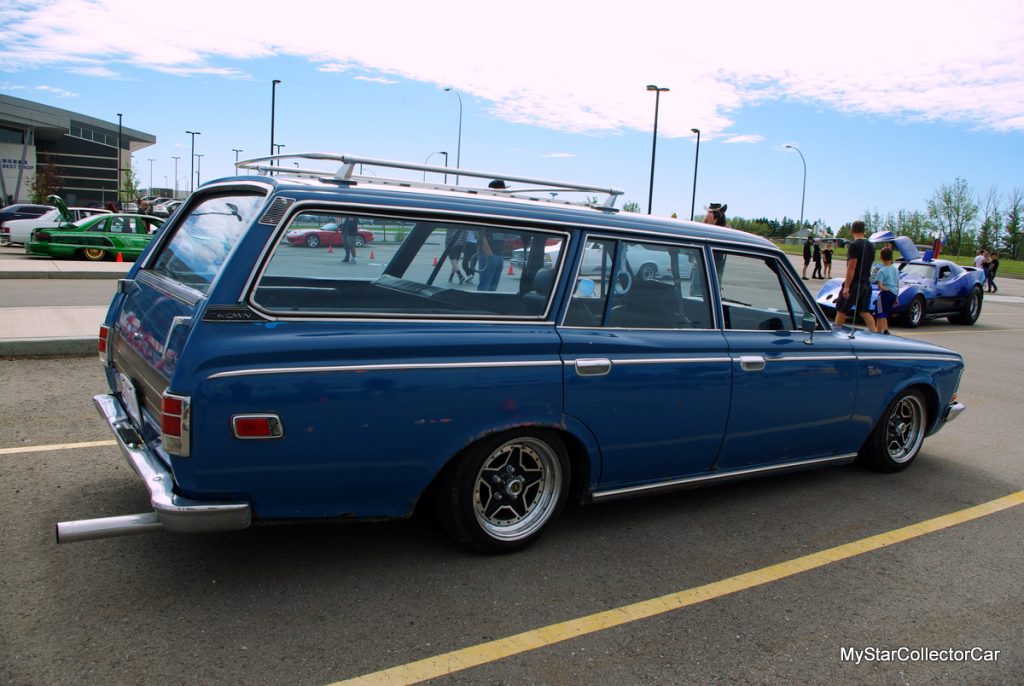 The biggest asset with this car – beyond its uniqueness is its capacity to handle a family in comfort. Xavier is a young family man so that is a huge asset when he hits a car show.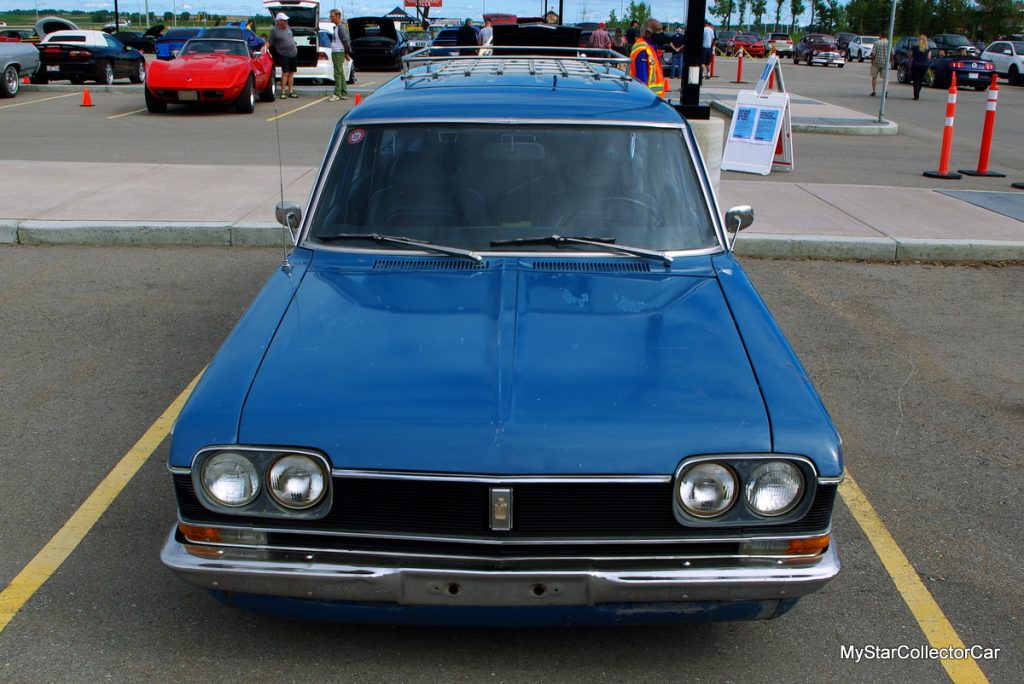 Its history and rarity are the icing on the cake.
Jerry Sutherland
Jerry Sutherland is a veteran automotive writer with a primary focus on the collector car hobby. His work has been published in many outlets and publications, including the National Post, Calgary Herald, Edmonton Journal, Ottawa Citizen, Montreal Gazette, Saskatoon StarPhoenix, Regina Leader-Post, Vancouver Sun and The Truth About Cars. He is also a regular contributor to Auto Roundup Publications.
Please re-post this if you like this article.