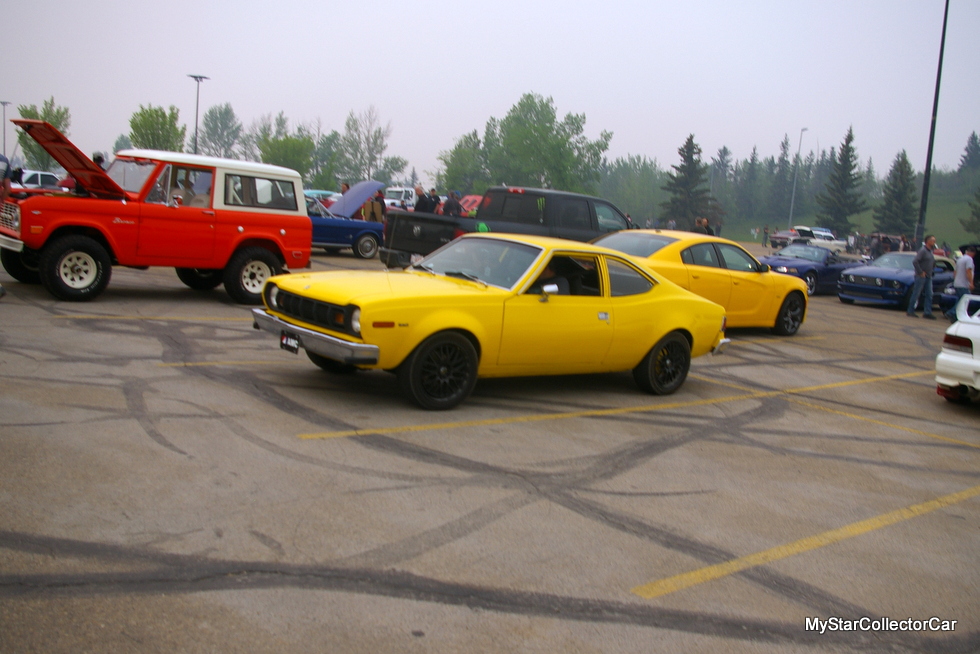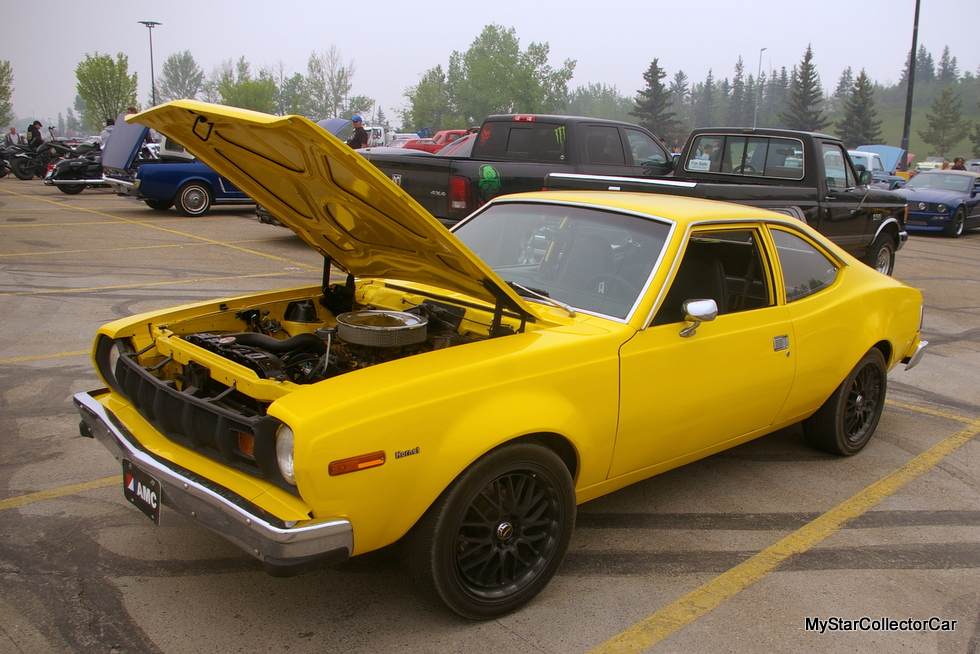 A 1976 AMC Hornet is now almost 4 ½ decades old and Joey Podlaski was not even a concept in 1976.
In fact, he was born long after his '76 Hornet left the American Motors factory all those years ago.
Nevertheless, Joey is the current owner of a classic hatchback from the Me Decade.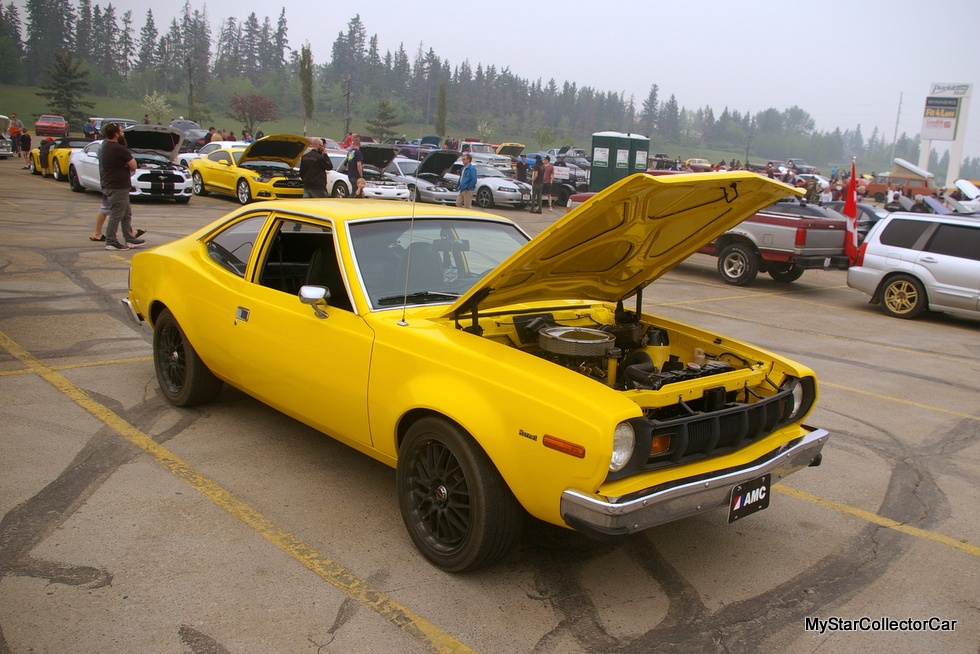 The Hornet name was part of the inventory when Hudson and Nash-Kelvinator merged in 1954. Some of our MyStarCollectorCar readers may recognize the Hornet name from its glory days when the moniker was attached to the Hudson cars that destroyed their NASCAR rivals during the early years of that storied racing league.
The famous car name was resurrected by AMC in 1970 when they introduced their compact Hornet models. The AMC cars were built to compete with the Big Three (GM, Ford and Chrysler) car manufacturers for a share of the domestic compact car market in North America during the Seventies.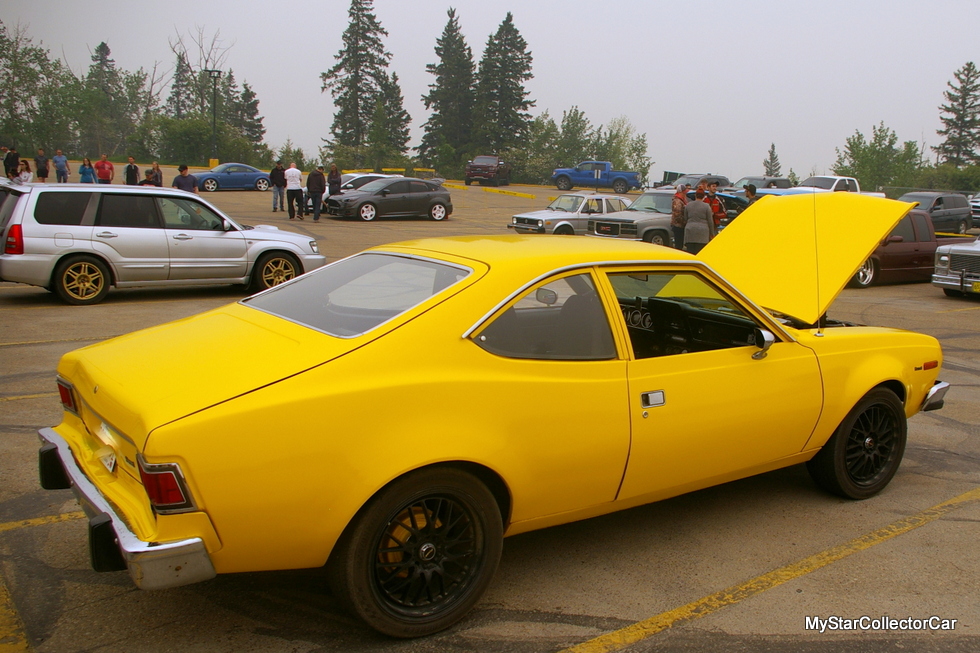 Joey had his own reasons to become the proud new owner of a 43-year-old hatchback from AMC. He has always been interested in vintage vehicles and his "buddy dragged it home", according to Joey.
Joey trusts his friend's ability to assess an older vehicle because his buddy is also a fan of vintage cars and also owns a vintage AMC. So Joey took his "buddy's word for it" about whether the Hornet was a worthwhile purchase.
The '76 Hornet has a 401 cubic inch engine mated up to a Chrysler Torqueflite automatic transmission. This particular powertrain combination was a factory choice for American Motors buyers because AMC purchased some of their components from other manufacturers in an effort to trim costs.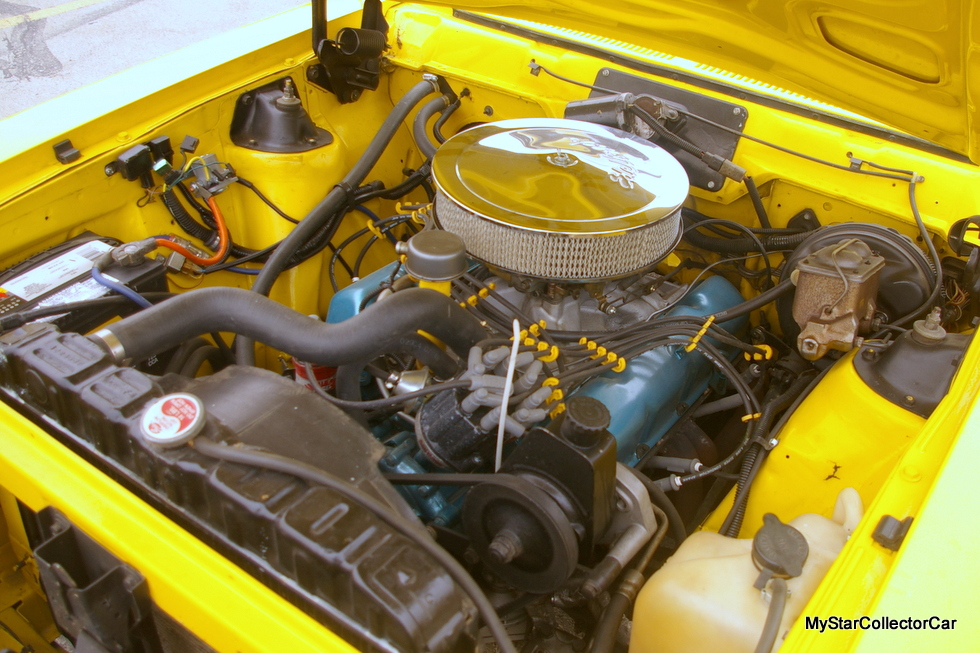 The Hornet "sat for a long time", according to Joey, and required a significant amount of work to resurrect it from storage. Joey mentioned the "interior was destroyed" in his Hornet when he purchased the car in October 2016.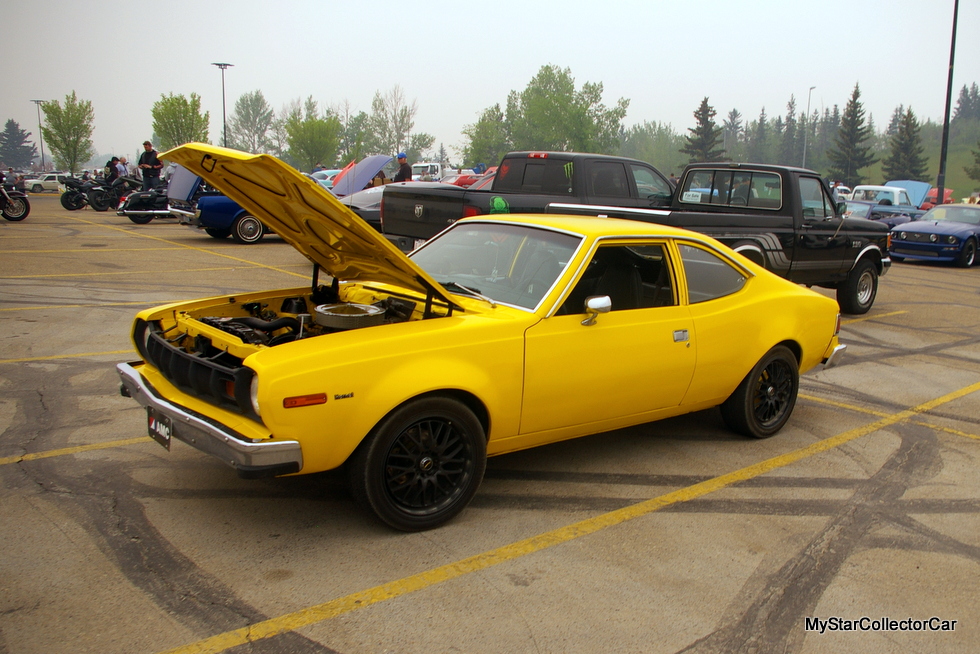 He spent the winter working on the car and was driving the Hornet by April 2017. Joey is a licensed mechanic by trade but he had to tackle some of the cosmetic issues on the Hornet. He replaced the rocker panels and part of the rear quarters during the restoration process.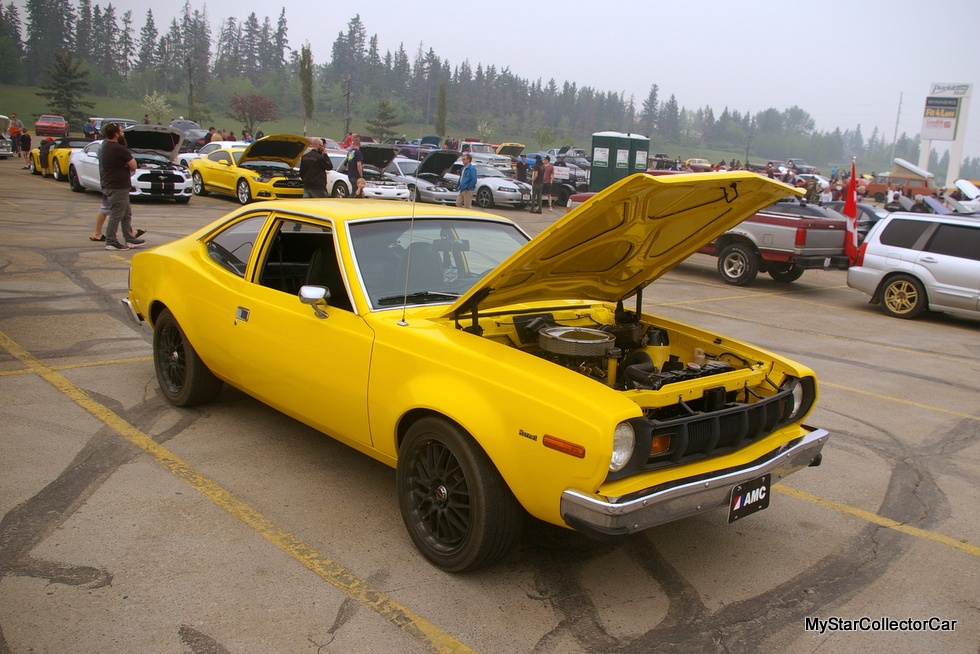 Joey was able to purchase a donor car for his project and lamented the fact his donor Hornet was in "better shape" than his own Hornet. However, Joey added that he was "already months into his project so he had to keep going", in his words.
The donor car also provided a solution to his interior issues but Joey's decision to use the donor Hornet's black interior meant a switch from the original brown interior in his Hornet.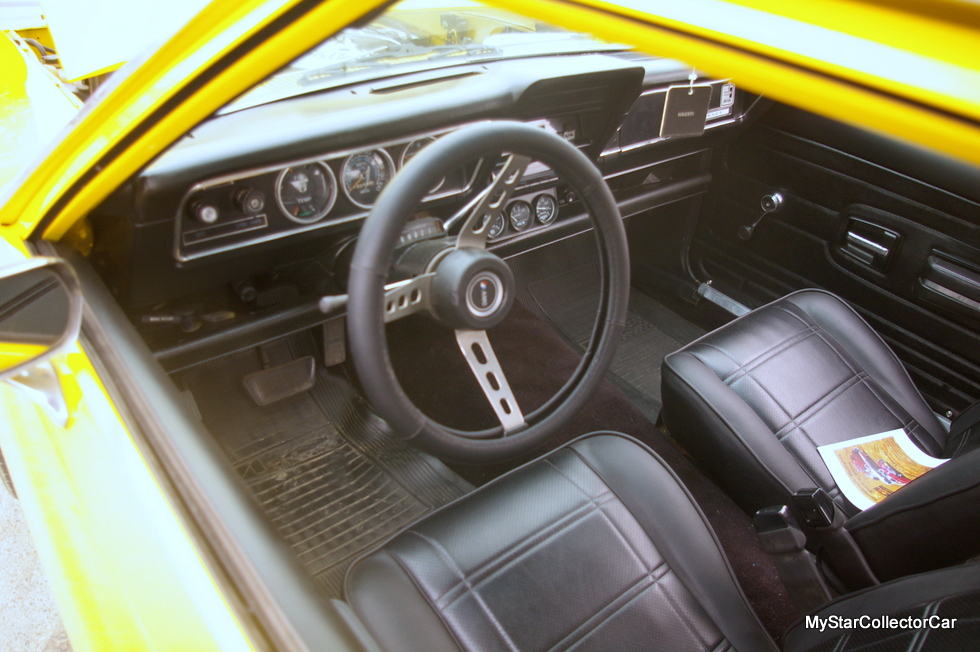 Joey's Hornet still sports its original rear end but he has plans to replace it with a Ford nine-inch rear end once he "blows up" the factory assembly in his words.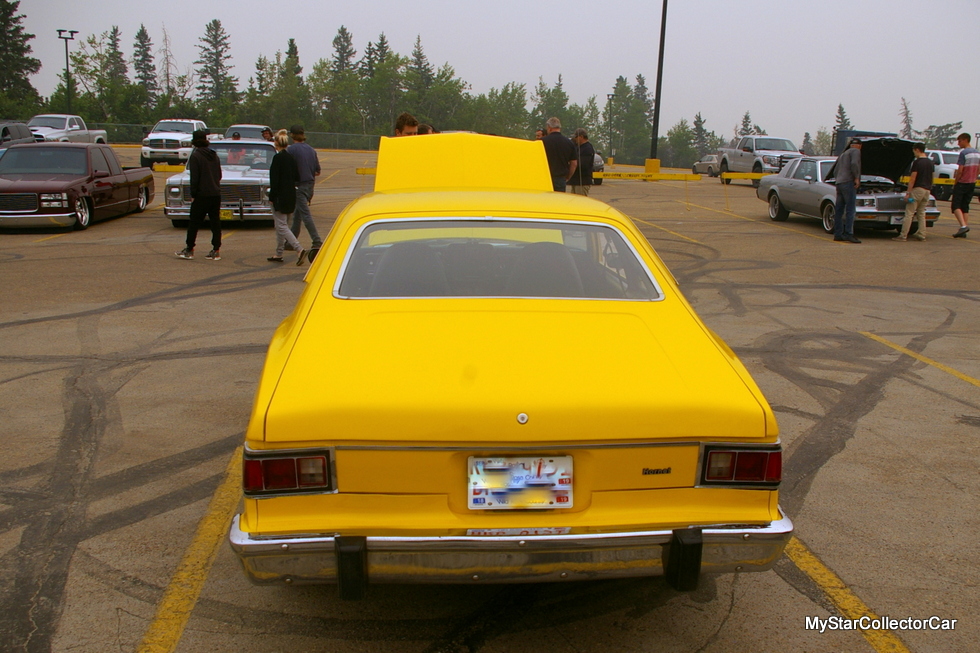 Until then Joey just wants to have fun with his unusual 1976 AMC Hornet that is already a conversation piece because he is also a young owner of the classic hatchback built by the little car company from Southfield, Michigan.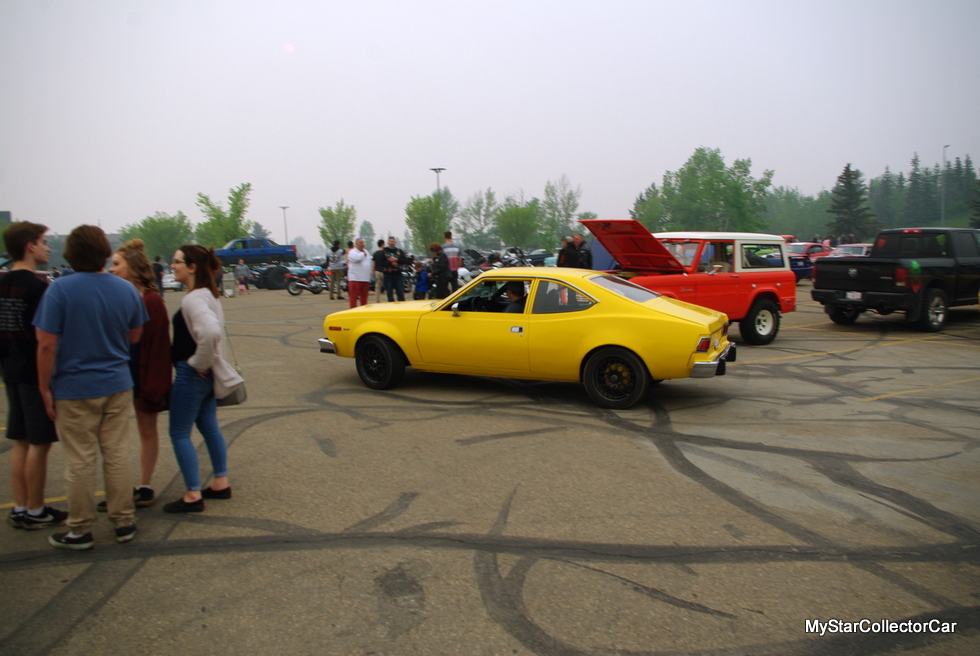 This scenario will spark curiosity every time Joey hits the road in his Hornet.

BY: Jim Sutherland
Jim Sutherland is a veteran automotive writer whose work has been published by many major print and online publications. The list includes Calgary Herald, The Truth About Cars, Red Deer Advocate, RPM Magazine, Edmonton Journal, Montreal Gazette, Windsor Star, Vancouver Province, and Post Media Wheels Section.