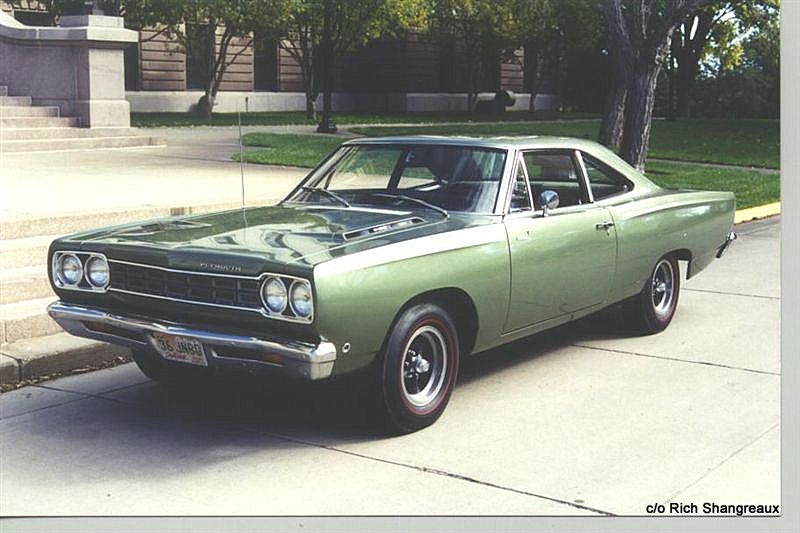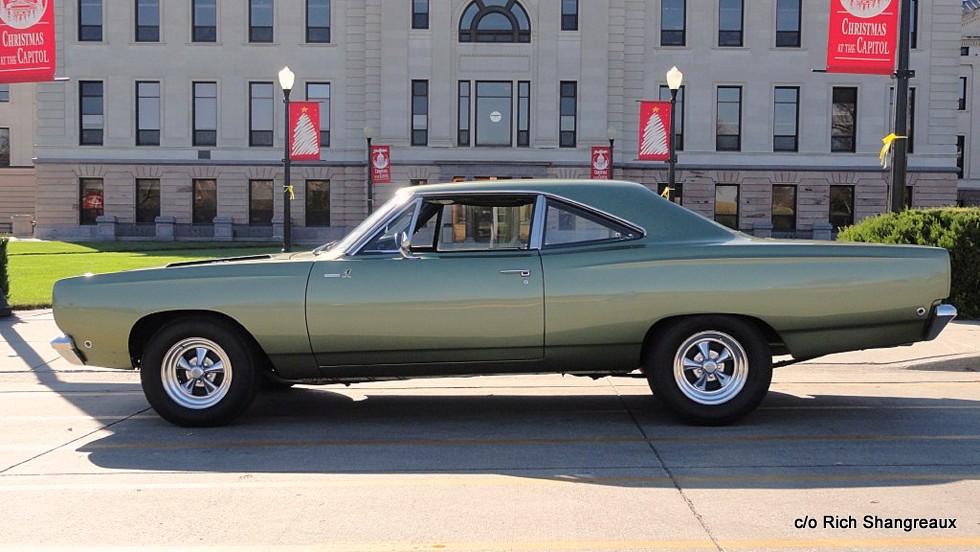 The best plot in any car story is always about the "one that got away".
Las Vegas won't even cover the bet if you're gambling on a warm and fuzzy reunion with a long lost (and beloved) car because the odds are against that kind of Walt Disney ending. 
This is one of those long shot Walt Disney endings.
Rich Shangreaux is one of those lucky guys because he found his beloved '68 Road Runner. Rich explained how and why he started his search: "It was May 1968 and I had just finished my freshman year of college. I was working at the post office making—for that time—more money than a 19-year-old could possibly need. So what to do with that money? How about a different car?"
Rich didn't waste any time on the quest for a new car: "On May 31st I hopped into my '64 Chevy Impala—a nice car but it was still just a Chevy. I drove to me local Plymouth dealer and ordered a '68 Road Runner and it took an eternity to arrive. I took delivery of it on July 22. 1968—my first new car!"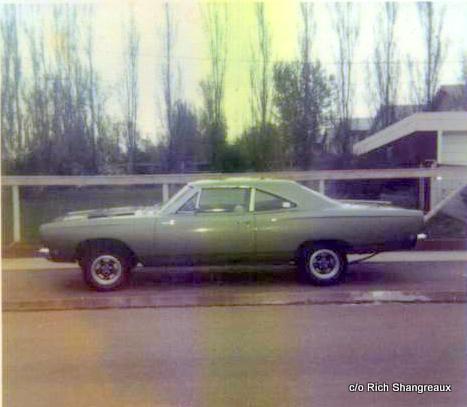 Mopar fans love details and Rich was happy to explain what he bought: "It wasn't highly-optioned—it only had a high performance axle, décor group, AM radio and power brakes for a total of $3263."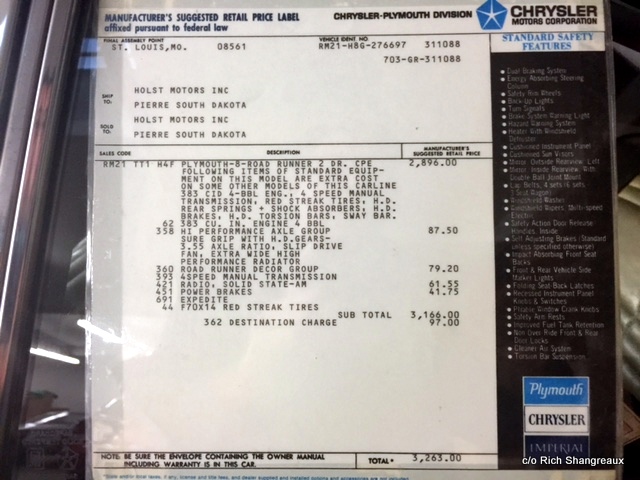 Rich immediately put his own stamp on the beeper: "The first thing I did was install a Sun tach and then I put on a set of Keystone mags—I really wanted a set of Cragar SS but they were too expensive".
The Road Runner had a short but spectacular career under Rich's watch: "My car served me well, seeing an occasional weekend at the drag strip (220 miles away) plus plenty of street racing. After a couple of years of use—some of it not so easy—and the announcement of the 1970 Plymouth 340 Duster—I sold my Road Runner and ordered a new Duster (more bang for the buck)."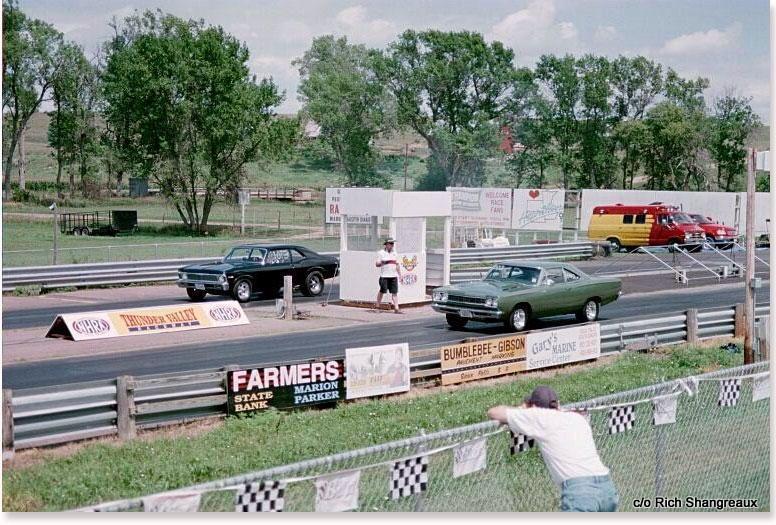 Normally, that would be the end of the Road Runner—Rich partnership but things happened: "I pretty much forgot about the Road Runner for 24 years until my boss happened to lay a Mopar magazine on my desk. I thumbed through it and came across an article about a '68 Road Runner so I began to wonder whatever happened to my old bird. I decided to try and find out where my old car ended up—maybe a salvage yard or the crusher had gotten it."   
"Twenty four years was a long time—finding it would be like finding the proverbial needle in a haystack but the article had piqued my curiosity and I had to try and find my car."
Rich used logic to start the search for the long-lost Road Runner: "I remembered the fellow I had sold it to and located him through his brother who lived in my hometown and located him in Wyoming. I called him and asked him if he remembered buying the car from me and he did so I asked him what he had done with the car. He said he'd driven it a couple of years, got married and then traded it in at the local Ford dealer for a Pinto wagon! Nice trade huh?"

Rich was on the trail in a big way: "I called the Ford dealer but they understandably couldn't find anything on it after twenty years. That led me to the DMV to see if there was any way they could run a check on the car I owned back in '68. Their answer, of course, was not without a VIN so how in the world could I come up with that?"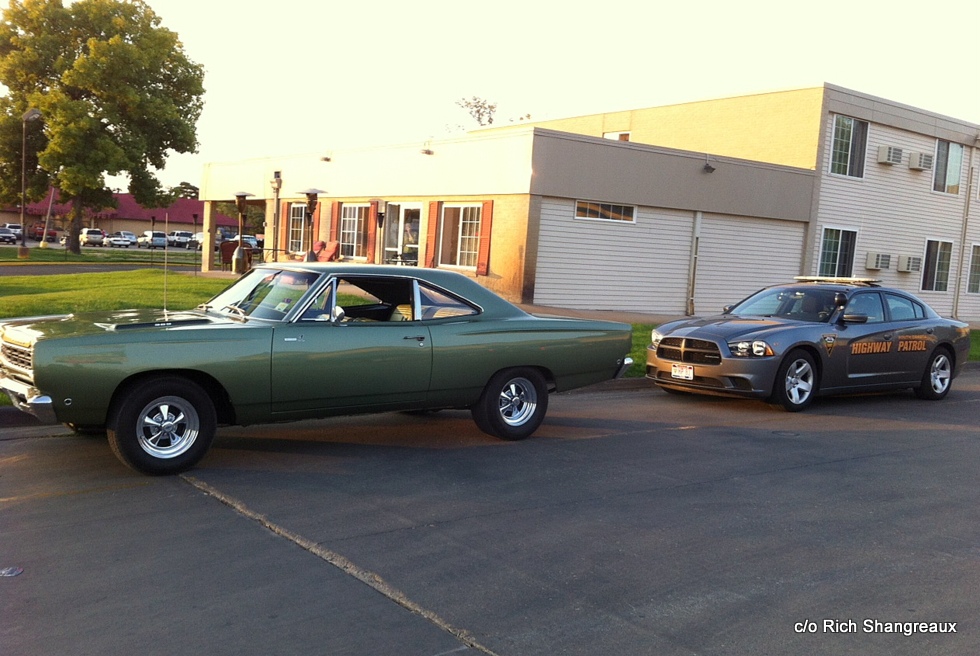 He went down several blind alleys: "It took me to the man I had my insurance with back then. I called—thinking he might have some record but my call drew a blank so my next possibility was the bank where I had financed the Road Runner—surely they would remember me and my car. After all, I was making payments of 68.10 per month! The answer was they were only required to keep records for 10 years—once again I had struck out."
Rich was down to one last chance: "As a last resort I called my mother—if your mother is anything like mine she never throws anything away. I asked her if she remembered when I bought the Road Runner and she said certainly she did. So far so good! Then came the $64,000 question. Did she, by chance have any paperwork on it? She said "of course" and within 5 minutes she had the original paperwork from the dealership, the original bank contract and the original license plate renewal certificate. God bless you Mom, I thought."
This information really made the search easy for Rich: "Armed with those papers (each with the VIN) I once again called the DMV, gave them the VIN and they gave me the name of the person who had last licensed my '68. A quick call to information gave me the fellow's number and I called him immediately. I asked him if he had a 1968 Road Runner and he said he did but he sold it about 5 years earlier after using it strictly for drag racing. My heart sank—so close and yet so far. Or was it?"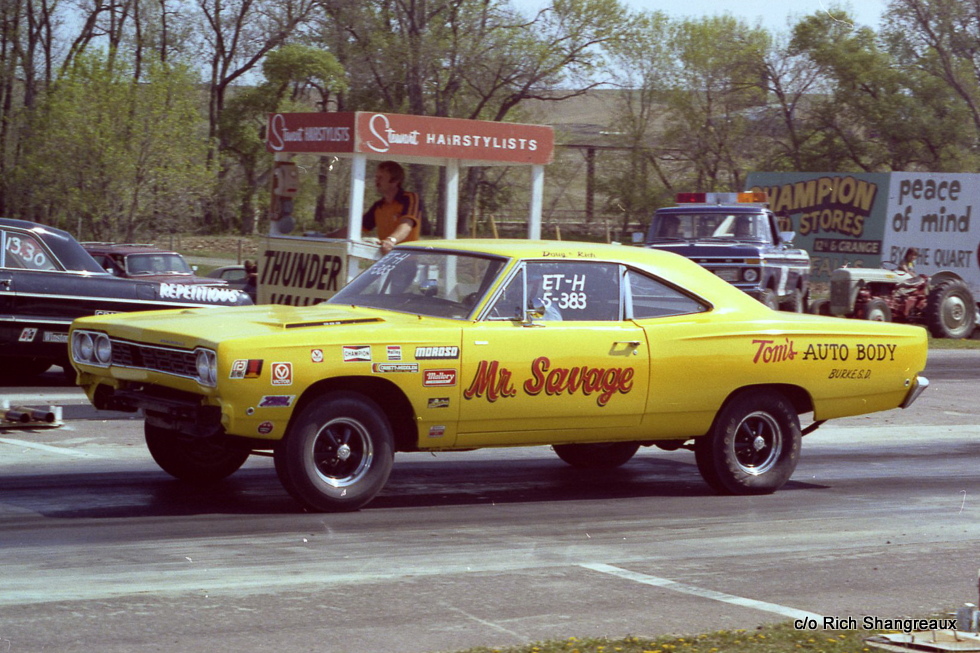 The answer came right away: "The next logical question was did he remember who he sold it to and he said he sold it to a friend who lived in a town just down the road. I got the name and phone number of the latest owner of "my car" and went to see this drag racer."
The "drag racer" told Rich the Road Runner had undergone some alterations over the years: "He had made a lot of changes to the car. The engine had been punched out 60 over and he had installed 12.5 to 1 TRW pistons, a pretty radical Crane cam, a dual 4-barrel setup, the Hurst 4-speed had been yanked in favor of an automatic and the rear end had been stuffed with 4:88 gears."
There were some other changes to the Road Runner: "The floor of the trunk had been cut out, the gas tank removed and a 7 gallon fuel cell put in its place. Dual electric fuel pumps pushed the gas to the two four barrels. The interior had been gutted except for the front bench seat and the avocado green paint had been changed to a bright yellow. Could this morphin really be my car? "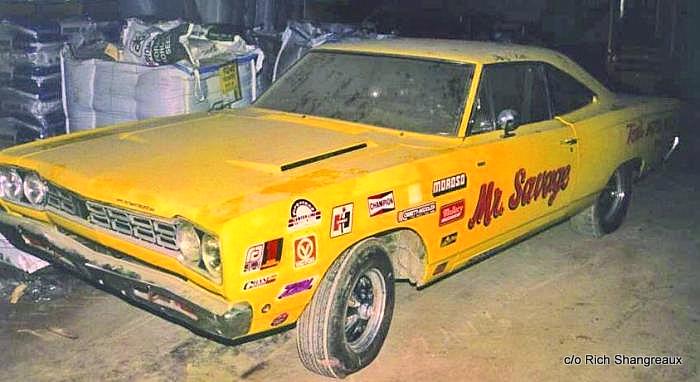 Rich took the search to the next level: "After thanking him for the information, I called the latest owner (a title search revealed the car had gone through 15 owners since I sold it but its entire life had been spent in my home state of South Dakota). I asked him if he had a '68 Road Runner and he said no—he had a '69. I told him I thought it was a '68 and asked him if he'd be interested in selling it. He said no— he wanted to restore it. I told him the story of my Road Runner and I told him I was sure the one he had was mine!"
"After verifying the VIN against his title he told me the car really wasn't for sale but he did appreciate that I'd searched out and found the car I'd bought brand new. Baiting the hook, he said if he ever did sell it I would be the only guy he'd sell it to".    
That was all Rich needed to make a bold move: "Within a couple of hours of reading the Road Runner article I had located my old 'Runner. I made arrangements to make the 160-mile trip so on May 6, 1994 I hooked up the car trailer and away I went—my mind was already made up."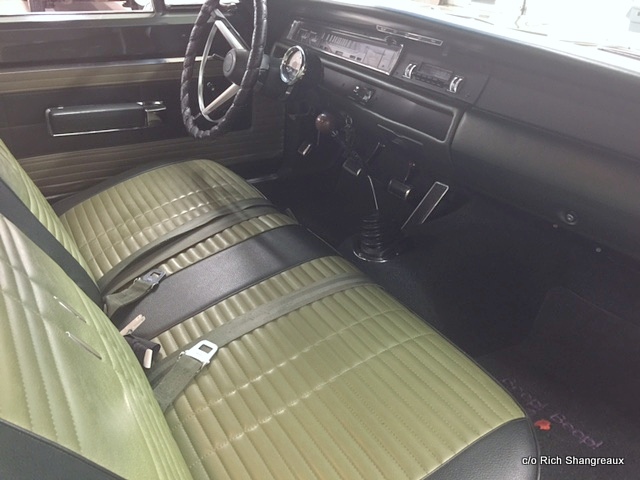 "After reaching my destination, I visited with the owner of "my car" for a few minutes and finally I couldn't take it any longer so I asked if I could take a look at it.  I nervously walked in—it was parked in a Quonset and it was nothing like I remembered except for the front seat and the remnant of my college parking sticker on the back bumper. A lot of changes had been made to "my" car but seeing it brought back a lot of memories."
There were more memories made that day: "I'm a salesman at a Chrysler-Dodge dealer in Pierre SD and so is the salesman who sold me the car. Yes, he did go along with me when I bought the car back—almost 26 years after he sold it to me!"
Rich made the Road Runner his dream car again when he got it back: "My Road Runner is now painted the original color and the engine has been returned to stock—almost. It's now fitted with 10 to 1 pistons, Mopar purple cam, a single 750 carb, Mopar headers, 3:91 gears replaced the 4:88 and the Hurst 4-speed is back in the car."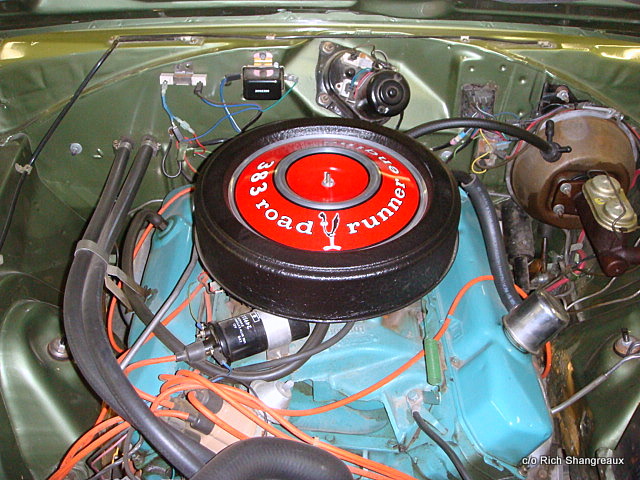 There is indeed a happy ending to this car story: "After about 18 months of work my car is back on the streets of Pierre looking just like it did back in 1968".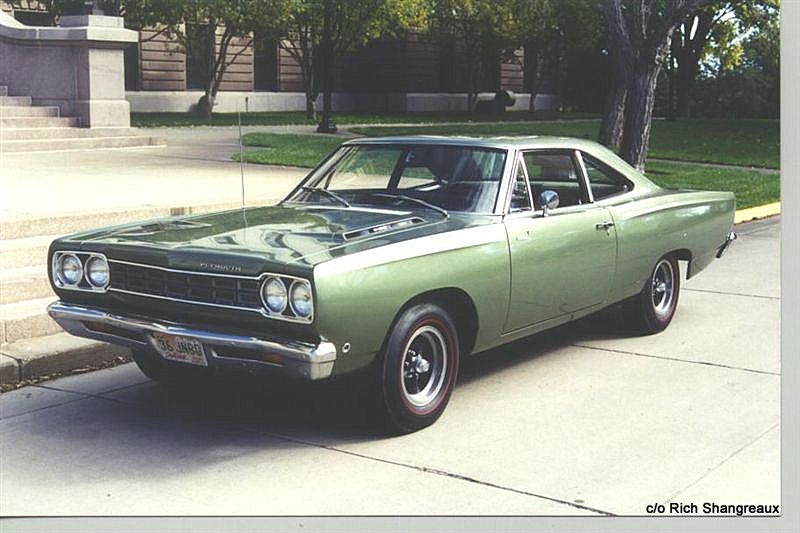 Rich is thrilled to beat the odds and have his beloved Road Runner back but…
"It's great to have my Bird back but sometimes I wonder whatever happened to my 1970 340 Duster!"
Jerry Sutherland
CLICK HERE to Like us on Facebook
CLICK HERE to Follow us on Twitter
CLICK HERE to Follow us on Pinterest
Please re-post this if you like this article.