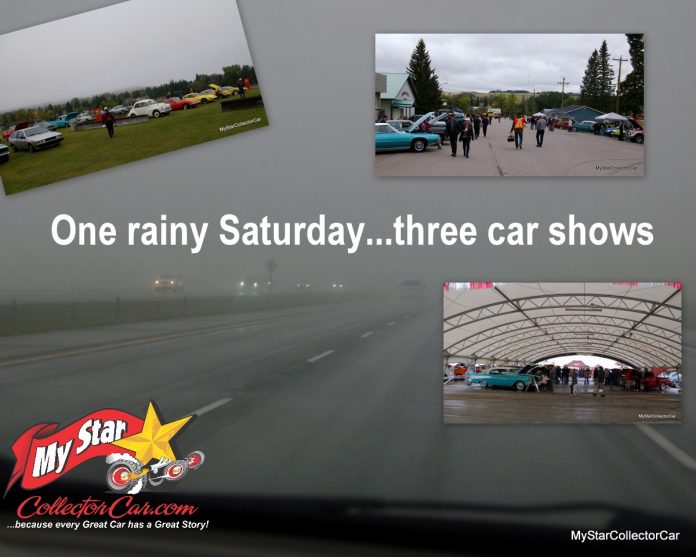 MyStarCollectorCar's summer calendar is filled with road miles as we attempt to hustle from one show to another, so we gloat whenever we can attend more than one show in one day.
This past weekend we reached for the stars and figured out a way to attend three car shows in one day. The first order of business was to take care of our daily business and push our daily feature article through our social media and daily newsletter routes, then we hit the road early in the morning.
It was raining lightly, but the drive to our first show at the Dalhousie Community Center in Calgary, Alberta Canada was like a Jacques Cousteau underwater special at times on the freeway. Surprisingly, it was only foggy and damp when we arrived at the show, so it was perfect weather for a slightly modified 1965 Morris Minor 1000 with a thoroughly British owner.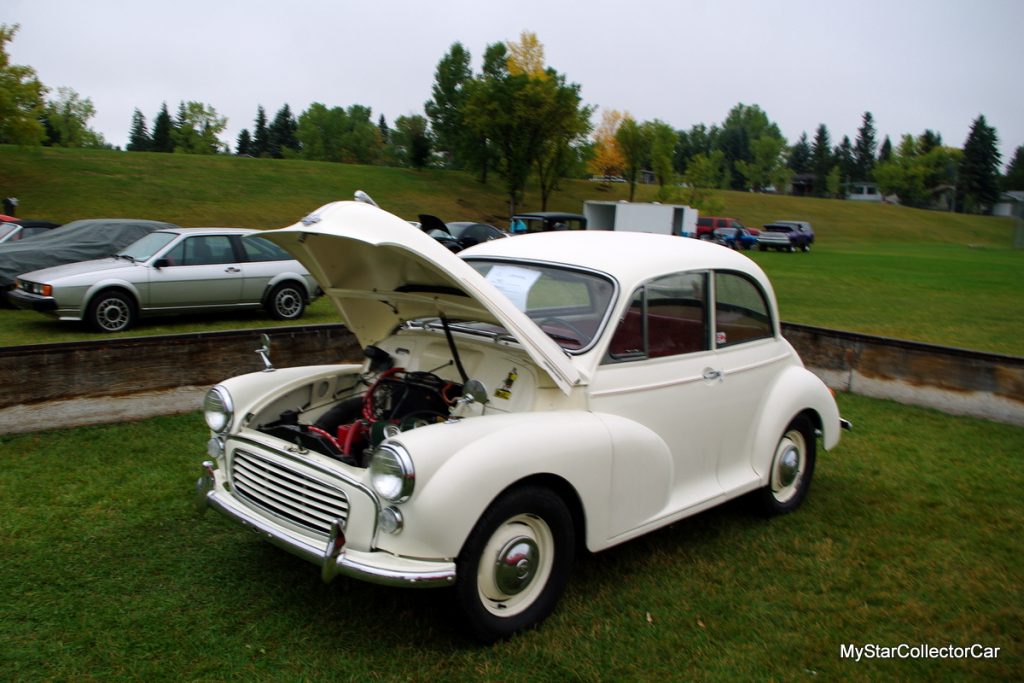 MyStarCollectorCar readers will have to read the car's complete story in a future article, but it will be worth the wait because this Morris Minor still has a four-cylinder English heart that is a very interesting addition to the car.
A herd of Opel GTs were also at the Dalhousie show, including a 1971 Opel GT that has a long history with its current owner, the car guy behind its complete rotisserie restoration. The process took over 30 years and the net result is a beautiful example of a 50-year-old German sports car with a few creative modern twists courtesy its talented owner.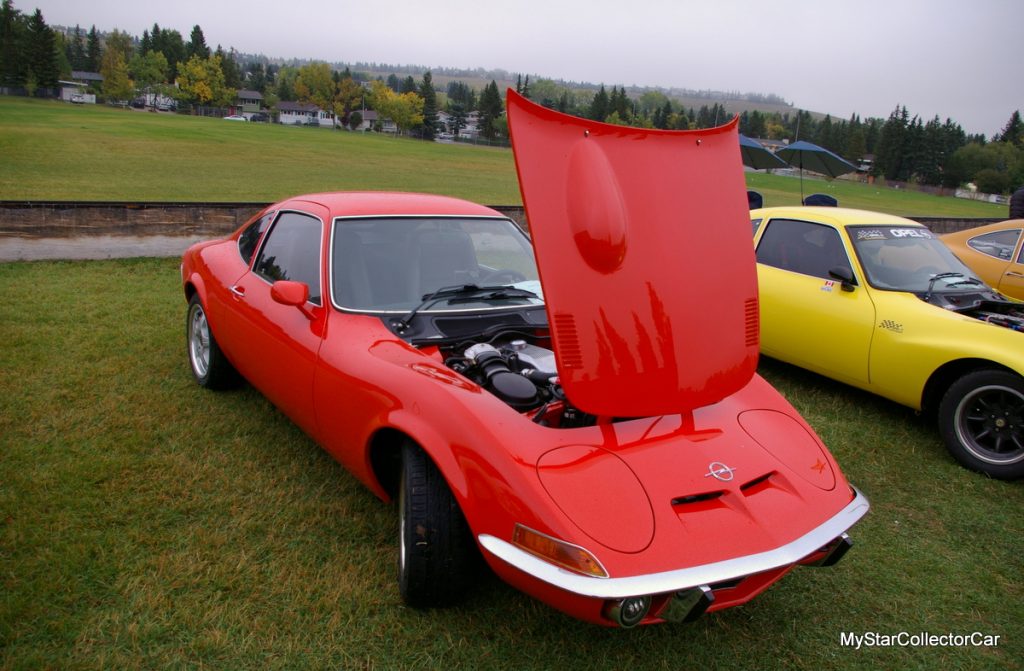 We at MyStarCollectorCar do not get many opportunities to do articles about the famous Opel GT models, so we look forward to our future feature about this stylish little import sports car.
A one-owner 1973 Chevelle SS was another star at the Dalhousie show. The car only has 29,000 actual miles on its odometer and is a step back in time to the first year of the famous bumper cars (able to withstand 5 mph crashes with no body damage) mandated into law in 1973.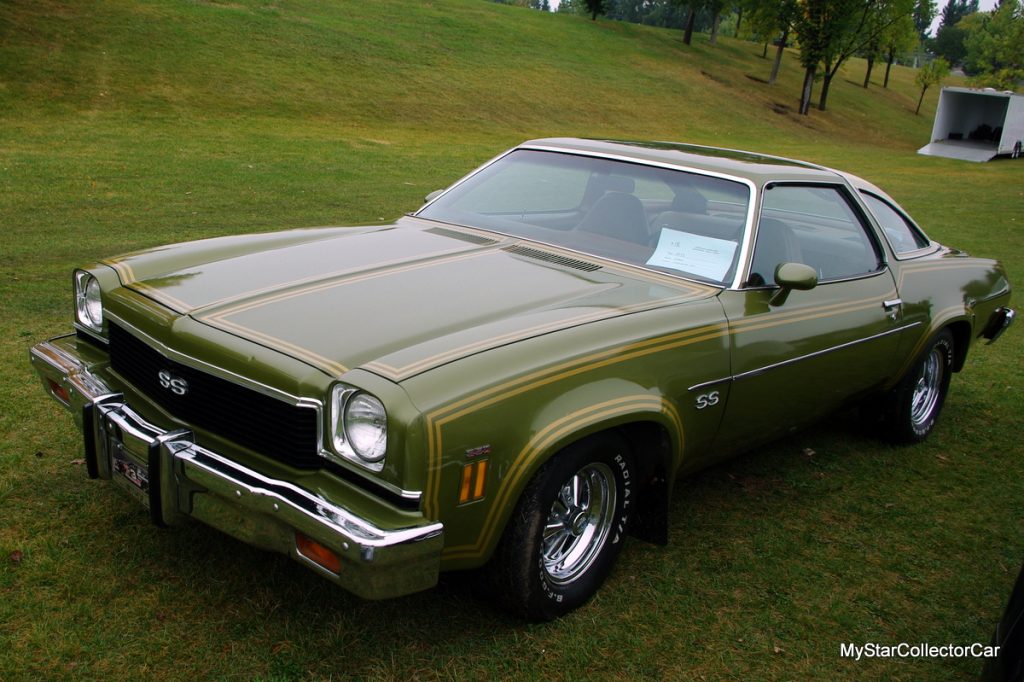 MyStarCollectorCar was able to interview its one-and-only owner to get the complete history behind his '73 Chevelle for a future piece about this amazing car. Stay tuned.

The trip to Calgary included a visit to the annual Charlesglen Toyota Steel Dreamz Charity Show and Shine. It is a large event that has a wide variety of current tuners and retro rides to interest the many attendees at this car show.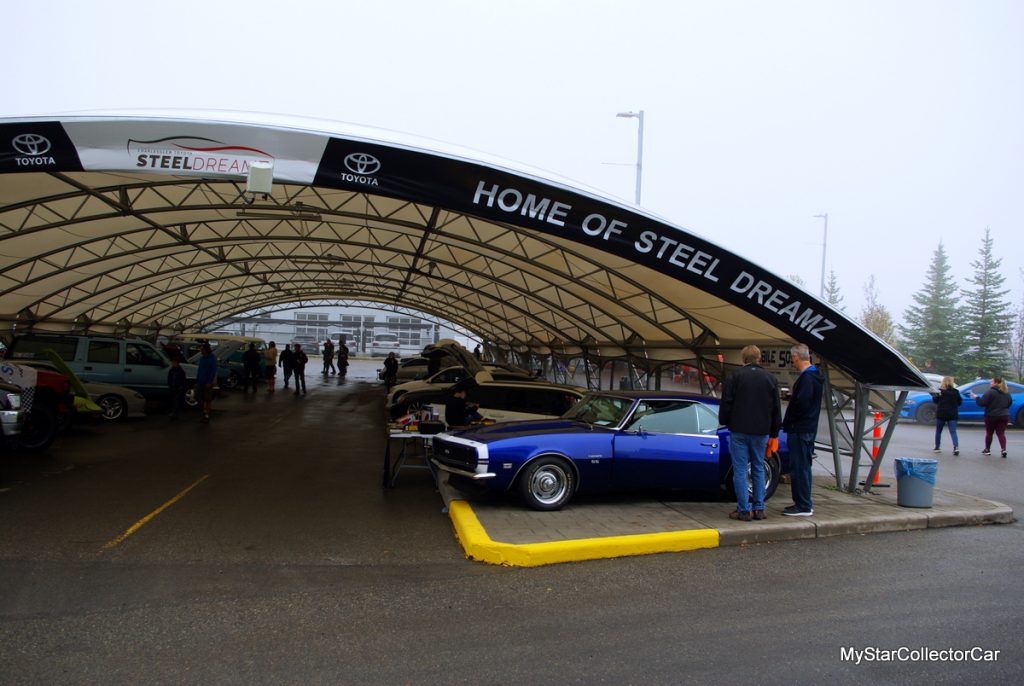 MyStarCollectorCar was drawn to a 1954 Dodge Mayfair two-door hardtop that featured almost every option available for one of these Canadian Mopars 67 years ago. The most important part of the equation for its proud owners was originality because the '54 Dodge was restored with factory parts, including its long list of period-correct options.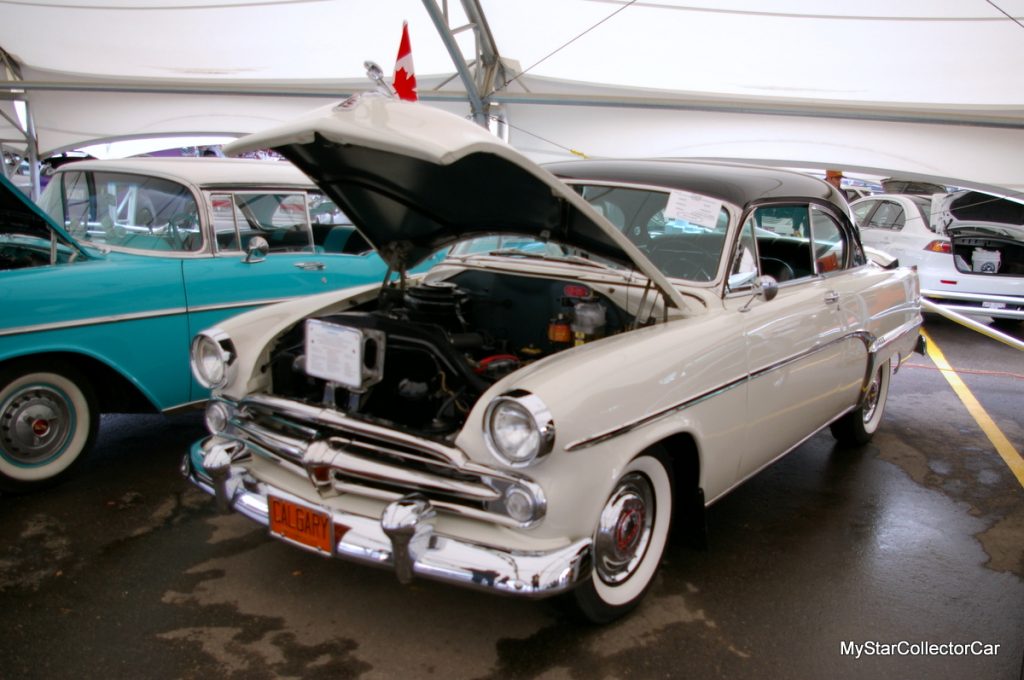 Look for its full story in a future MyStarCollectorCar article.
A 1967 Plymouth VIP four-door hardtop has a long three-generation history in one family that link a grandfather, father, and son–along with a grandmother.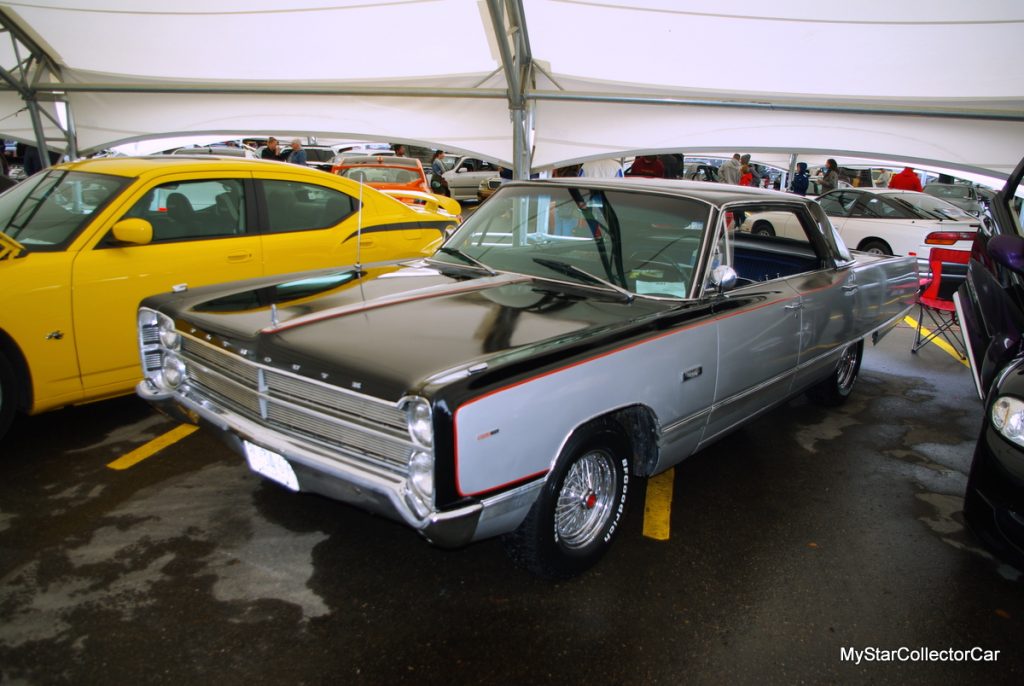 MyStarCollectorCar readers will find out the how-and-why behind this Plymouth's remarkable legacy in a future article.
We left Calgary and headed for Cremona, Alberta Canada, a small rural community of about 450 people that likely doubles in population during their annual car show.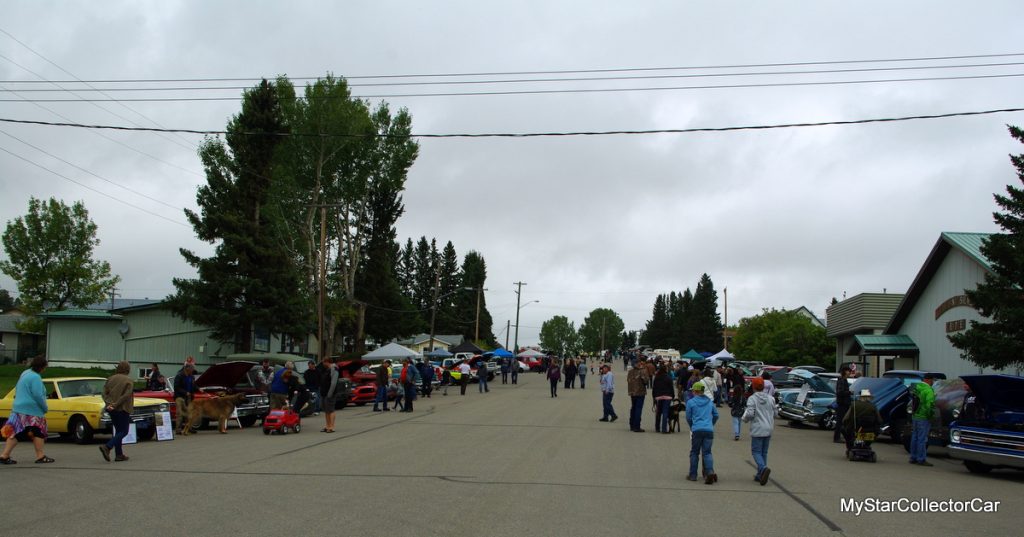 Main Street was the picturesque location of the show and MyStarCollectorCar zeroed in on a bright red 1966 Plymouth Valiant two-door hardtop with a white roof. Our non-Canadian readers will notice the '66 Valiant resembles a '66 Dart, but the car was a Canadian-only model when it was built in 1966.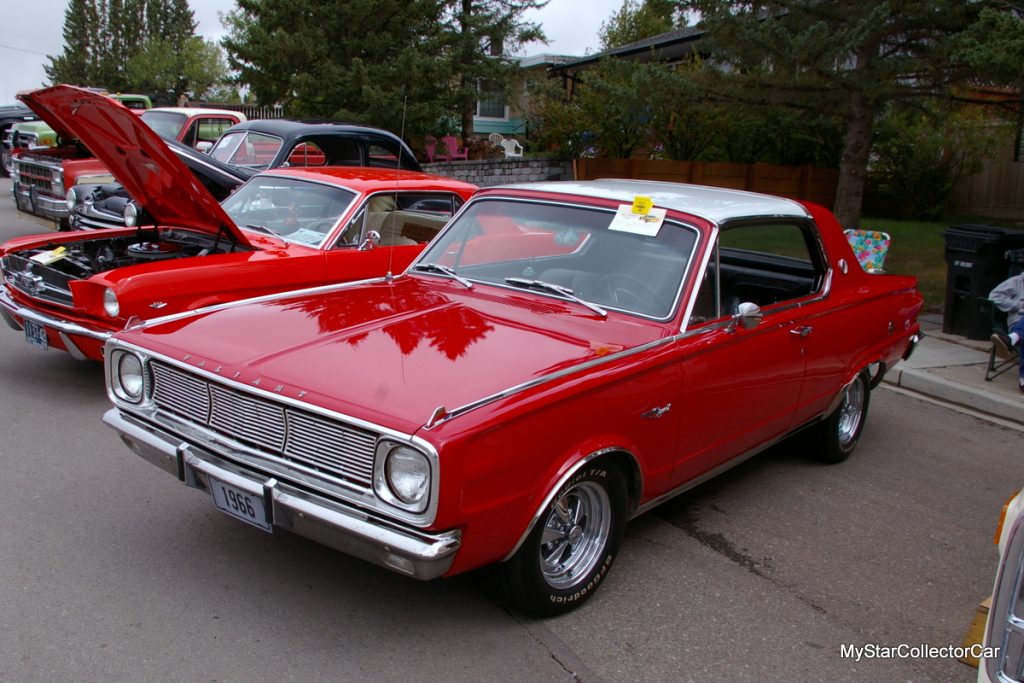 The Valiant's current owner is a big fan of his car's curb appeal and factory Slant Six engine's performance, both in function and economy. Learn more about this Mopar compact in a future MyStarCollectorCar feature.
Last, but most certainly not least, on our three-car-shows-in-one-day list was a 1969 Dodge R/T with its factory 440 engine and four-speed manual transmission.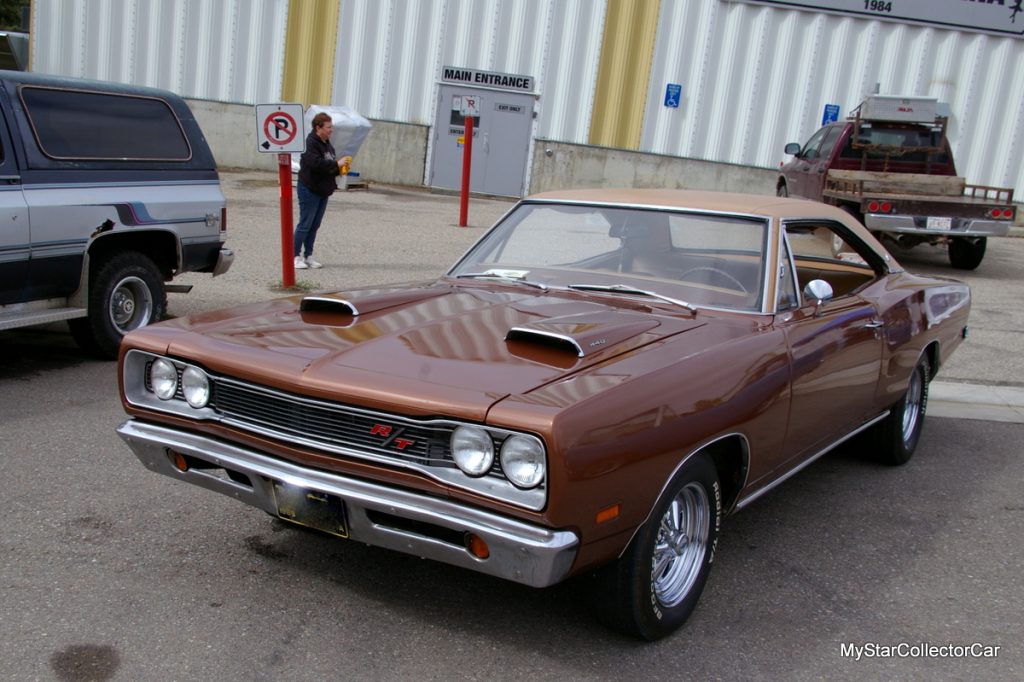 A car guy and his wife became its owners after he had a "Honey I just bought a classic muscle car" moment at an auction. The co-owners have become big fans of the big block Mopar and will tell its story in a future MyStarCollectorCar article.
BY: Jim Sutherland
Jim Sutherland is a veteran automotive writer whose work has been published by many major print and online publications. The list includes Calgary Herald, The Truth About Cars, Red Deer Advocate, RPM Magazine, Edmonton Journal, Montreal Gazette, Windsor Star, Vancouver Province, and Post Media Wheels Section.