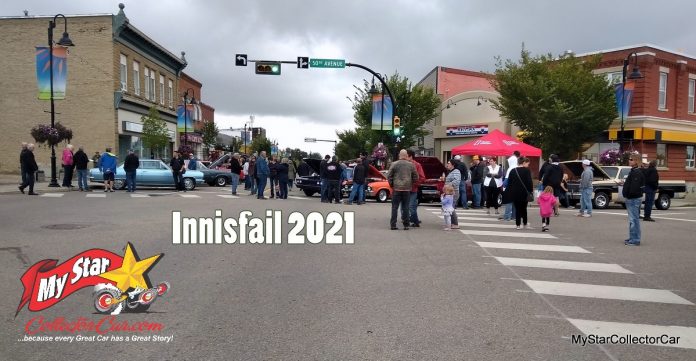 Innisfail, Alberta Canada is a town of about 8000 people located in the central region of that Canadian province.
Small prairie communities like Innisfail have retained their rural roots, but the town also has a healthy car hobby, so it hosts an annual car show that has been moved back to the community's downtown sector.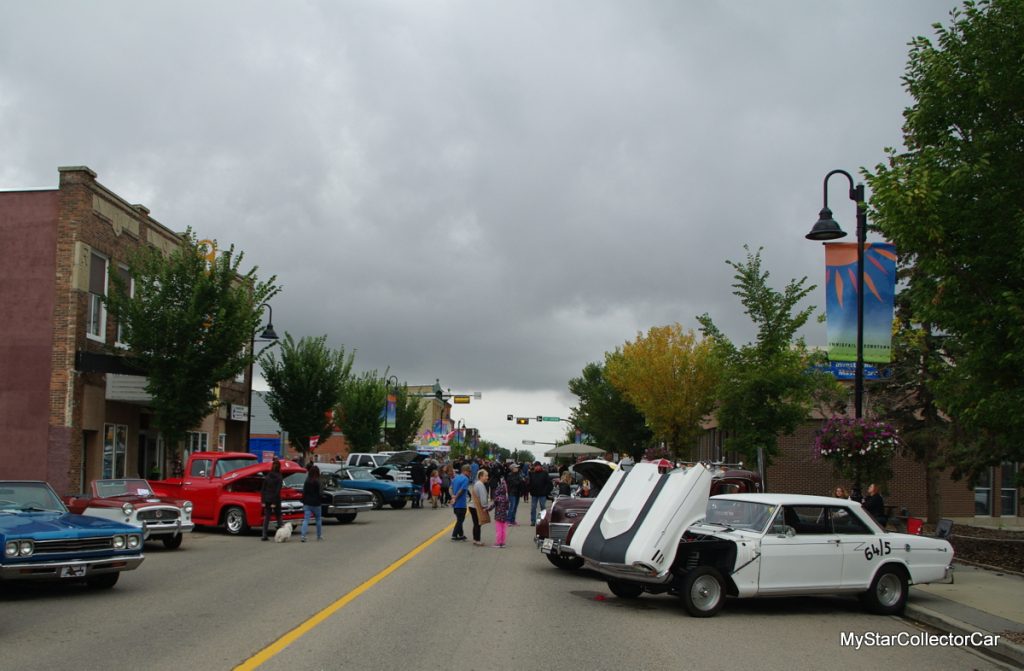 MyStarCollectorCar has never made a deep secret of the fact we look for the personal relationship between the owner and the vehicle, particularly as it relates to a deep family connection.
There were a couple of family legacy vehicles at the Innisfail show, including a 1967 Chevy C-10 pickup truck that was originally purchased by the current owner's grandfather. The truck was an active farm truck from its date of purchase (May 29, 1967) until the winter of 2015-16 when it was transformed into a raging 720 horsepower beast that thrives on race fuel.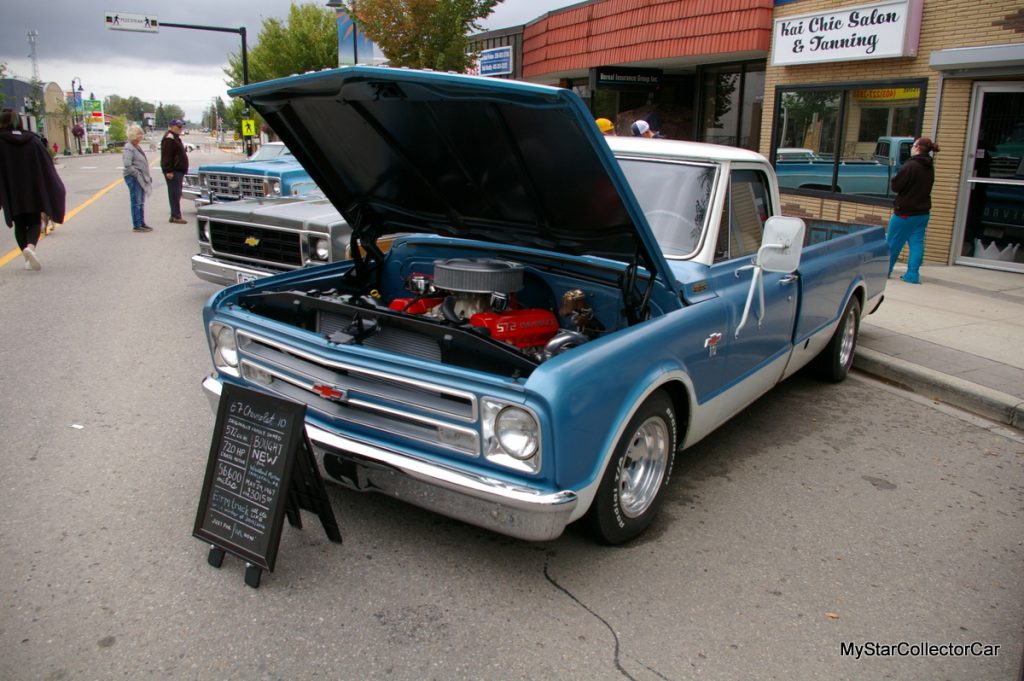 Find out why and how the current owner took a more-power path with his family heirloom truck in a future MyStarCollectorCar article.
Another grandfather was also a prominent figure behind another vehicle at the Innisfail car show because he was the original owner of a 1956 Pontiac Laurentian 4-door hardtop that is now owned by the man's granddaughter. A Pontiac Laurentian was a Canadian version of the Poncho and was largely based upon the Chevy platform.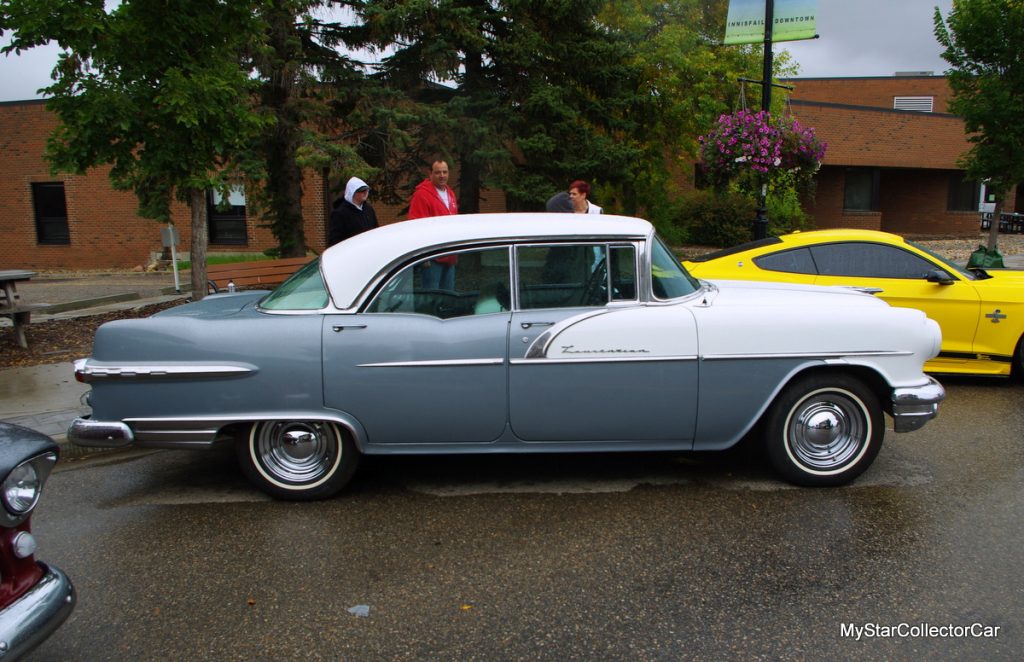 The '56 Pontiac's young female owner is a true car girl and respects the long heritage of the car in her family. One of the more poignant moments occurred when she was able to take her granddad for a final ride in his old Pontiac.
The family story behind the car will be the foundation of a future MyStarCollectorCar feature, so keep an eye on our article-of-the-day showcase segment for it. Just for the record, we run a brand-new daily feature article in the large position on the left side of our front-page stories every day of the year.

One of the more unique members of the vintage car hobby is a young 20-something car guy named Kyle Hanger. Kyle and his like-minded friends do not drive tuner cars, instead they drive vintage cars from the 1970s, including his 1970 Chevelle 300 Deluxe four-door sedan.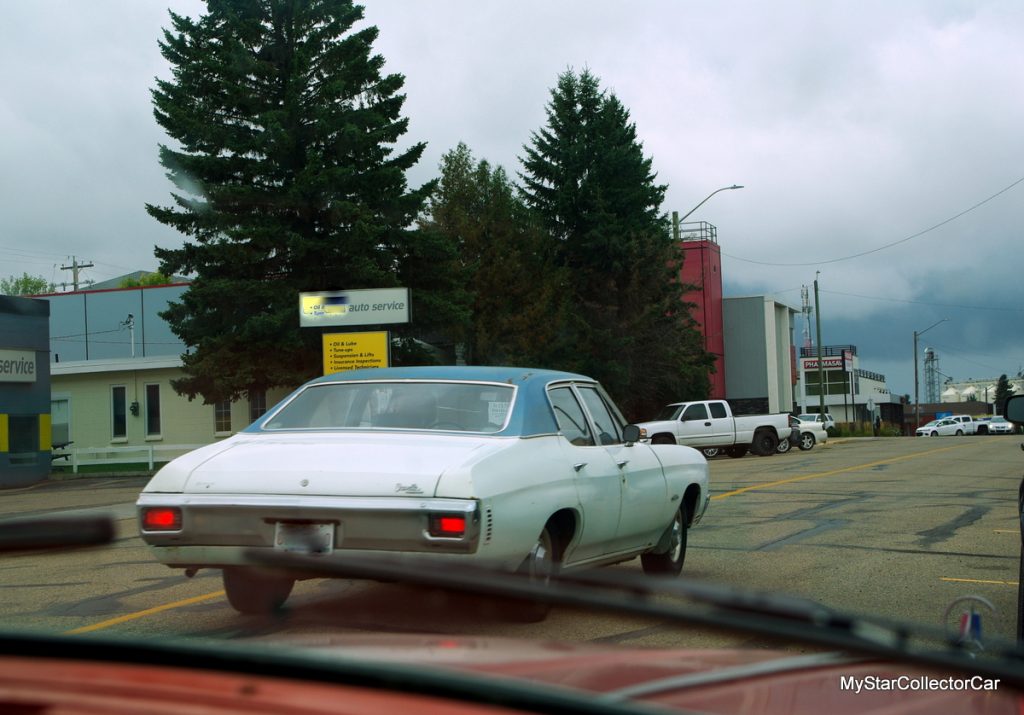 Kyle is a free-spirited car guy who has logged thousands of miles behind the wheel of his '70 Chevelle and MyStarCollectorCar was able to catch up with him at the Innisfail car show. Learn about his dedication to a car built many decades before Kyle was even born in a future MyStarCollectorCar article.
Last, but most certainly not least, we attended multiple shows during the past weekend and spotted this incredible 1957 Chevy Cameo resto mod at Saturday's Cremona car show and the Sunday Innisfail event. Unfortunately, we did not connect with its owner, but it looks like the finished version of a '57 Chevy extended cab custom truck that we featured many years ago.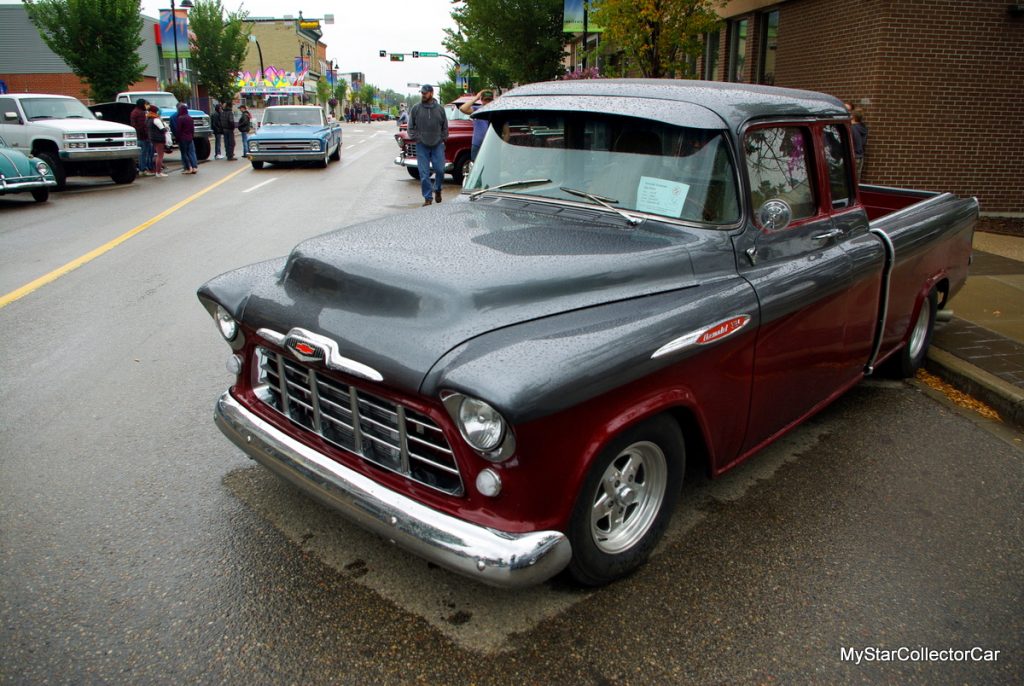 BY: Jim Sutherland
Jim Sutherland is a veteran automotive writer whose work has been published by many major print and online publications. The list includes Calgary Herald, The Truth About Cars, Red Deer Advocate, RPM Magazine, Edmonton Journal, Montreal Gazette, Windsor Star, Vancouver Province, and Post Media Wheels Section.