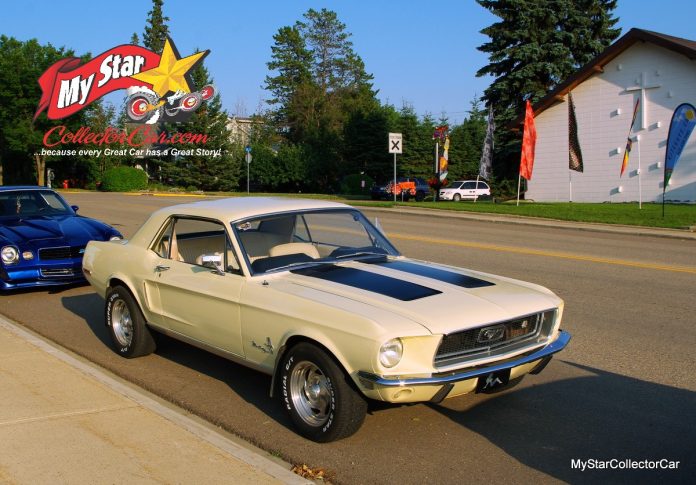 Jason Baranec was not even old enough to drive when he bought his first car in 1997.
The car in question was a 1968 Mustang notchback that required plenty of work before it was ready for the road.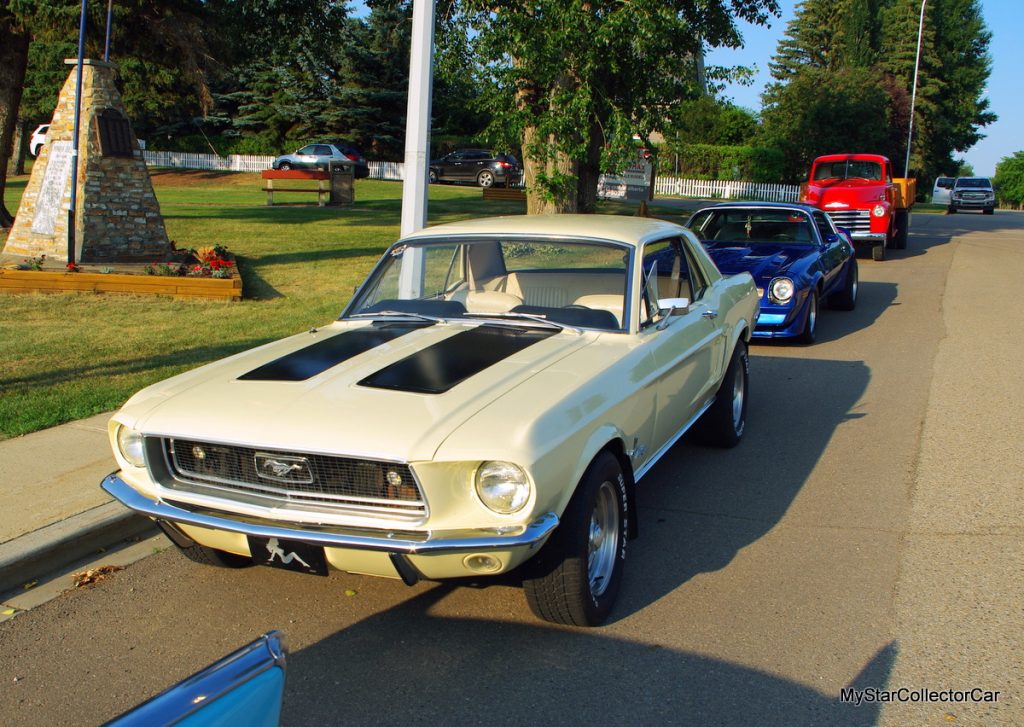 Jason became a dyed-in-the-wool car guy in his early adolescence and was a good fit for a car project at the time. His father George encouraged Jason to learn how to wrench and provided the right kind of mentorship to tackle the Mustang project.

Bear in mind Jason was a rambunctious teenager at the time, a typical kid who had his own vision for the Mustang project, including a trunk filled with loud audio equipment designed to rattle molar fillings. It was a game plan that was not endorsed by George, mainly because he saw the project in a more practical light.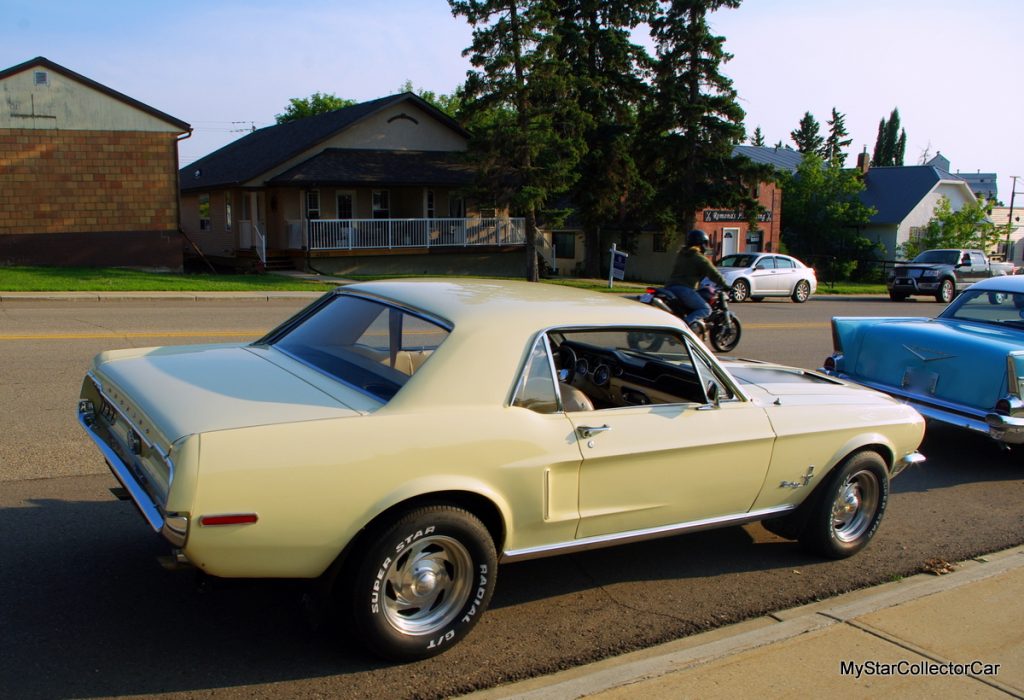 Jason admitted, "When you're 15 or 16, you have trouble keeping it stock", so George played an invaluable role in the ultimate success of the Mustang project.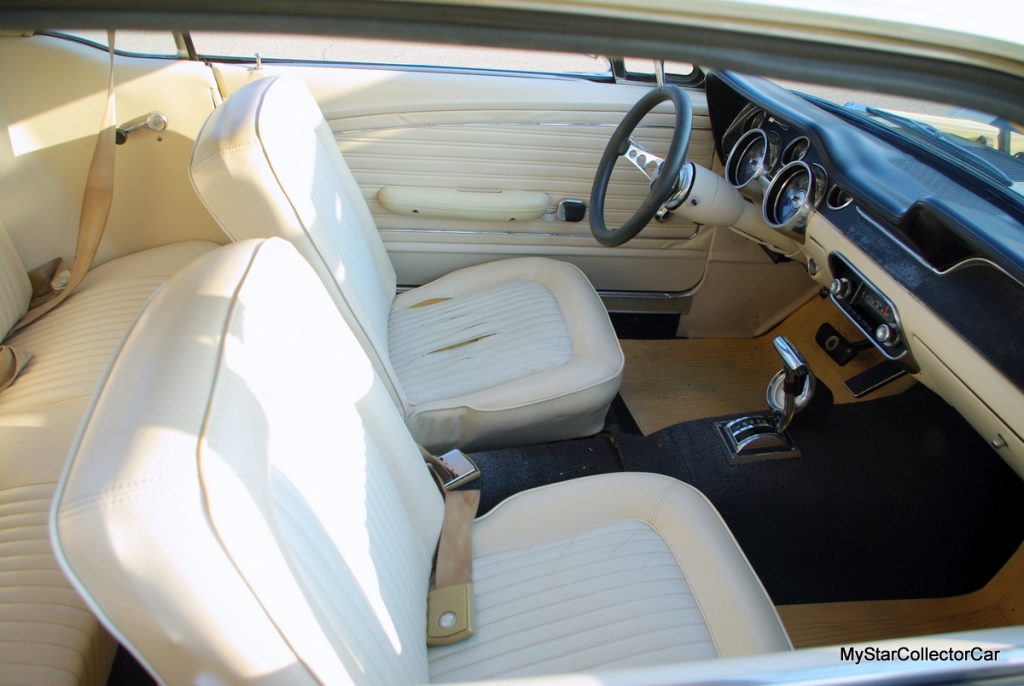 George wanted to improve the overall condition of the car instead of turning it into a deafening loud sound chamber designed to make less horsepower and more noise. Jason put it best when he said "He (his father George) talked me out of sub-woofers".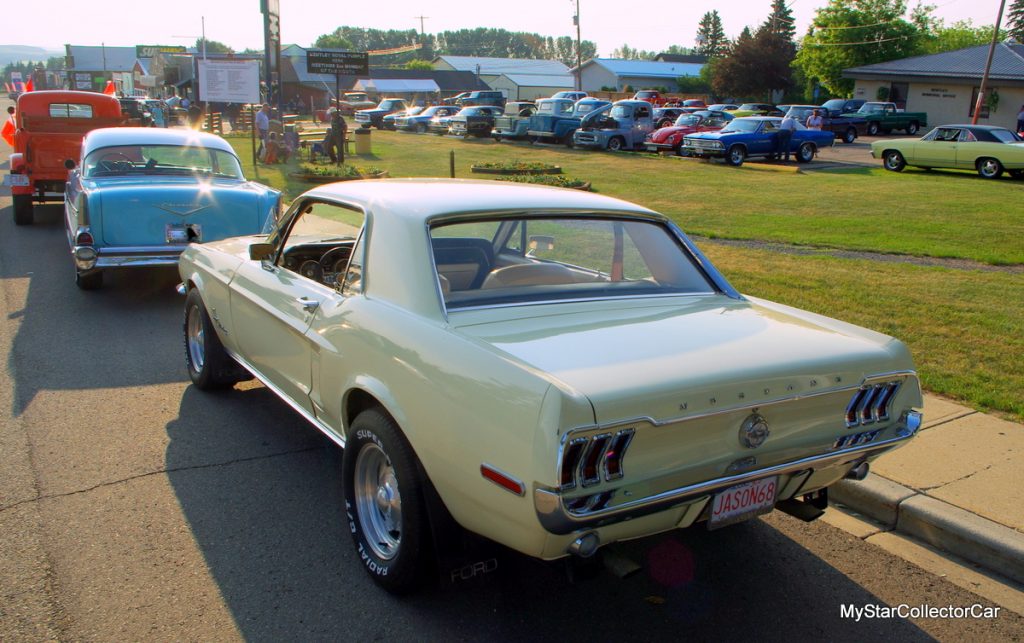 One of the improvements was the brake system because the car's factory brakes were manual drums on all four wheels, so the Mustang's brakes were upgraded to a power-assisted rear drum/front disc system that can stop the car on a dime.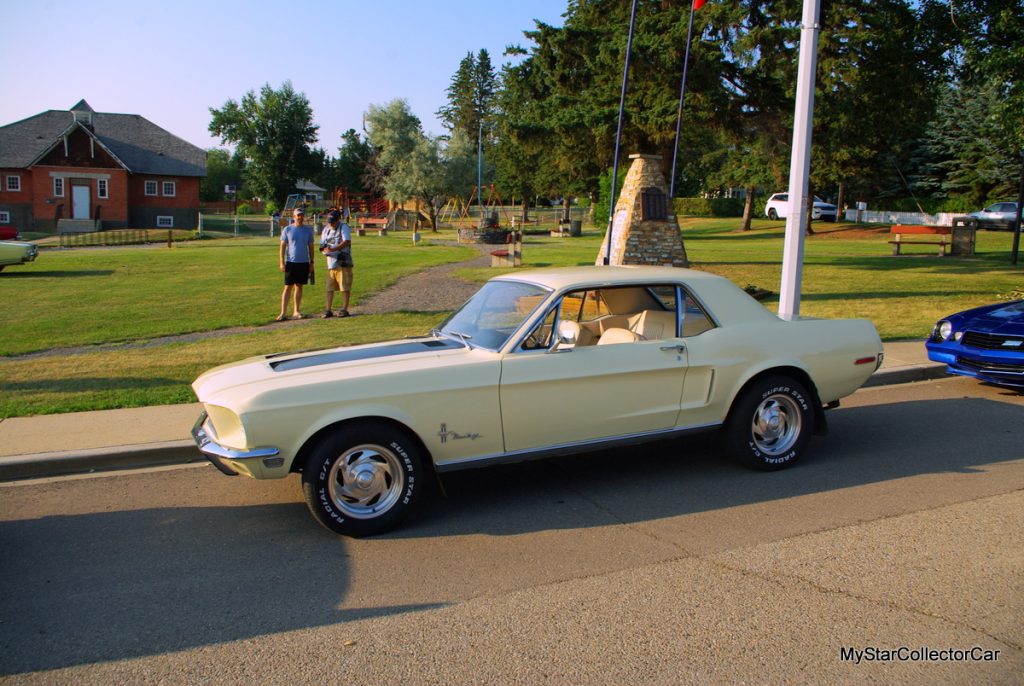 The Mustang now sports a reworked 302 Ford small block with a 289's crank and heads, a package that provides plenty of gallop for Jason's pony. The 'Stang also has a console automatic that provides plenty of performance for the 302.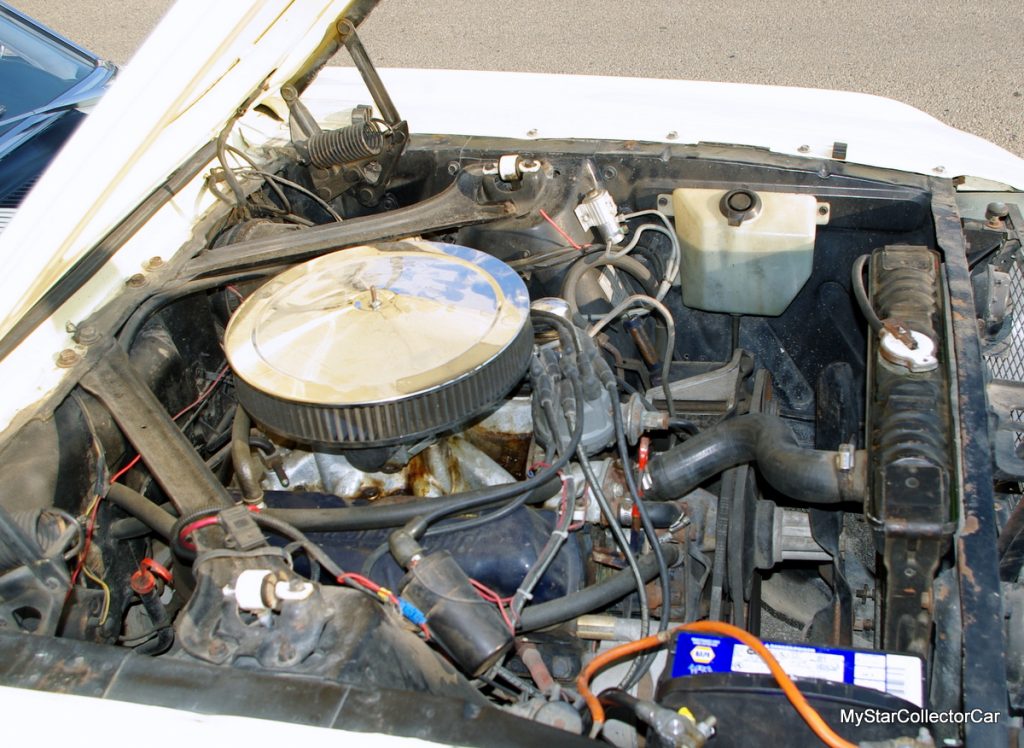 The entire Mustang project was completed in time for Jason's 16th birthday, so his parents celebrated the occasion by buying him a specialized vanity plate that reads JASON68, a highly appropriate gift that linked Jason forever with his first car.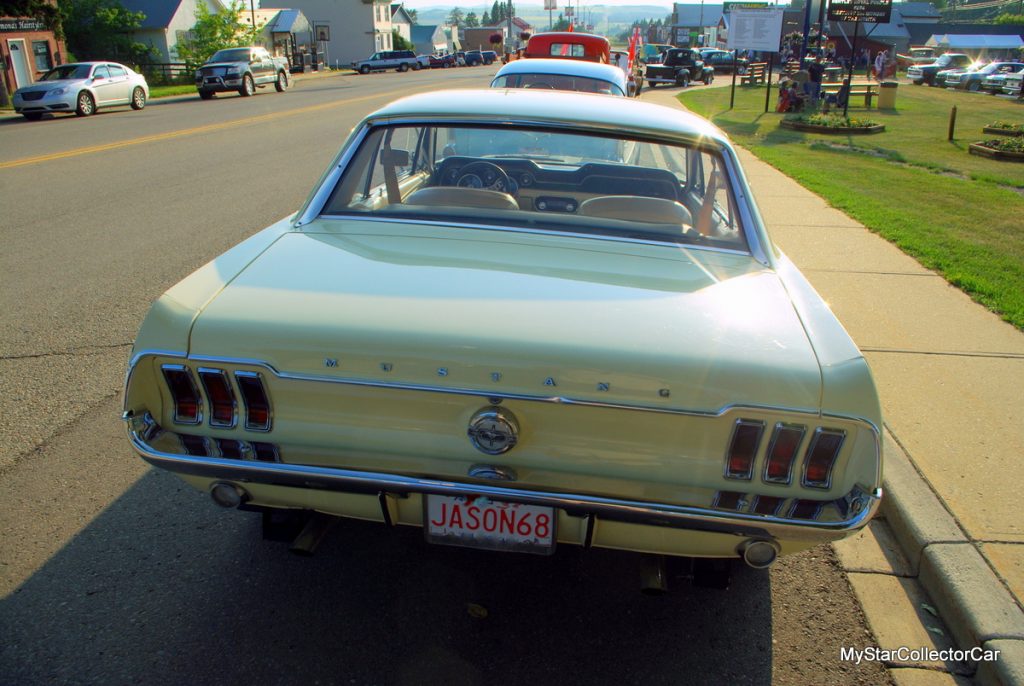 The gesture was not lost on Jason because he still has his '68 Mustang with the same plate. The car now means even more to Jason since the passing of his father George this past December because his dad was a true car guy and voice of reason during the build process.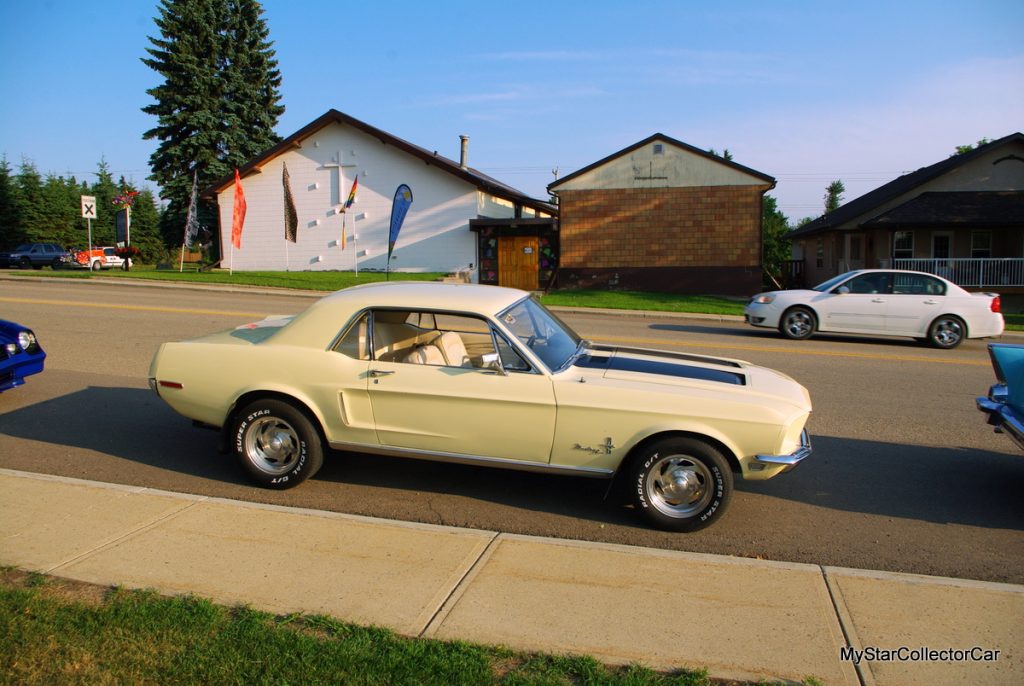 December is a cold month in Jason's area, but he decided to join the procession of vehicles on the day of his father's funeral because it was an appropriate gesture in honor of the man who played such an important role in the car project and, more importantly, in Jason's life.
Fortunately, the day was moderate for December, but Jason likely would still have driven his Mustang straight into a blizzard that day if the situation warranted it.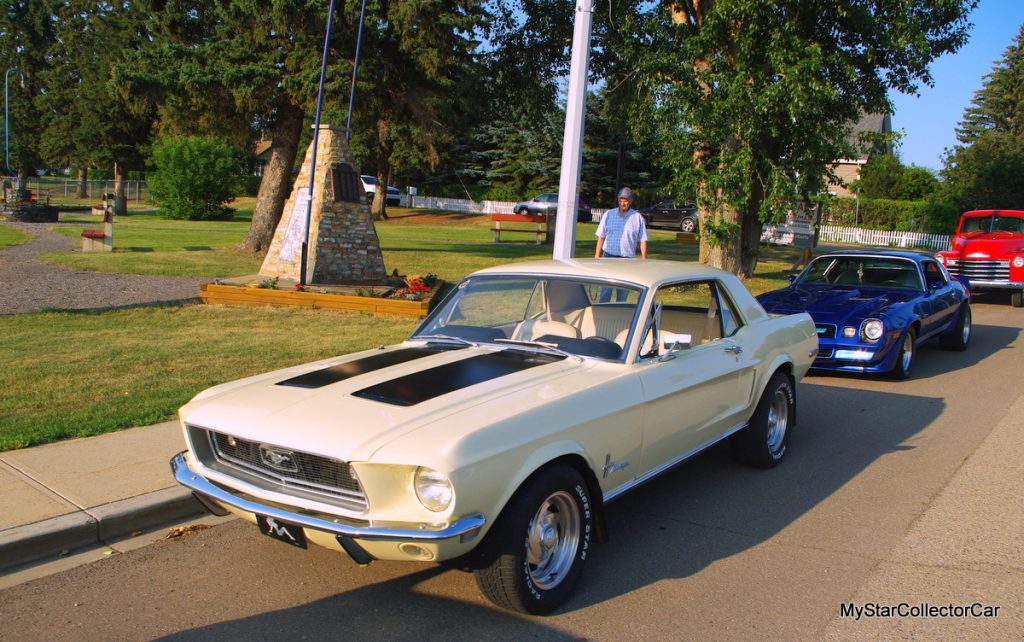 BY: Jim Sutherland
Jim Sutherland is a veteran automotive writer whose work has been published by many major print and online publications. The list includes Calgary Herald, The Truth About Cars, Red Deer Advocate, RPM Magazine, Edmonton Journal, Montreal Gazette, Windsor Star, Vancouver Province, and Post Media Wheels Section.