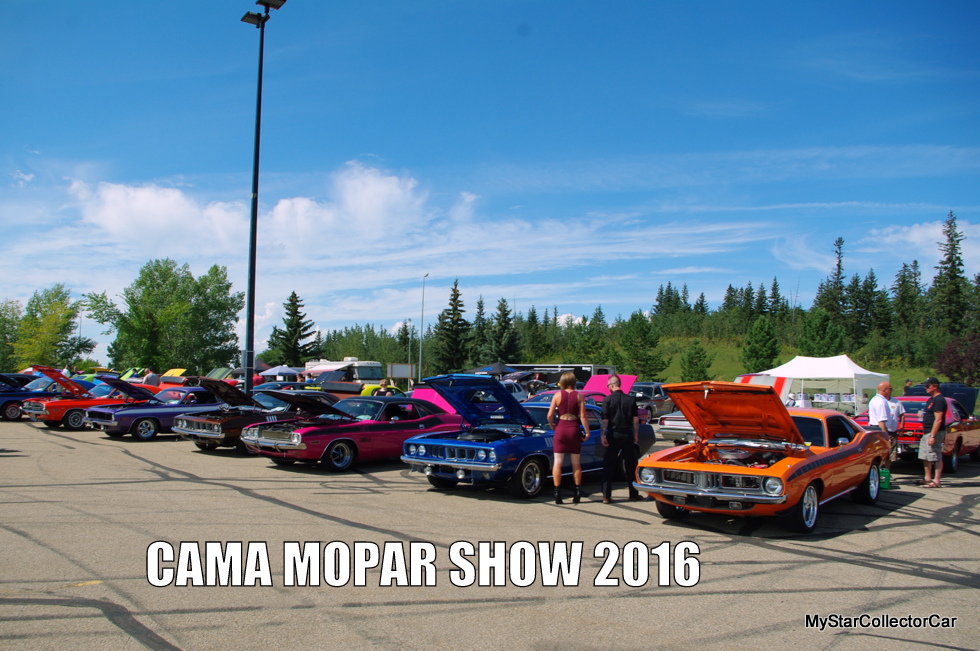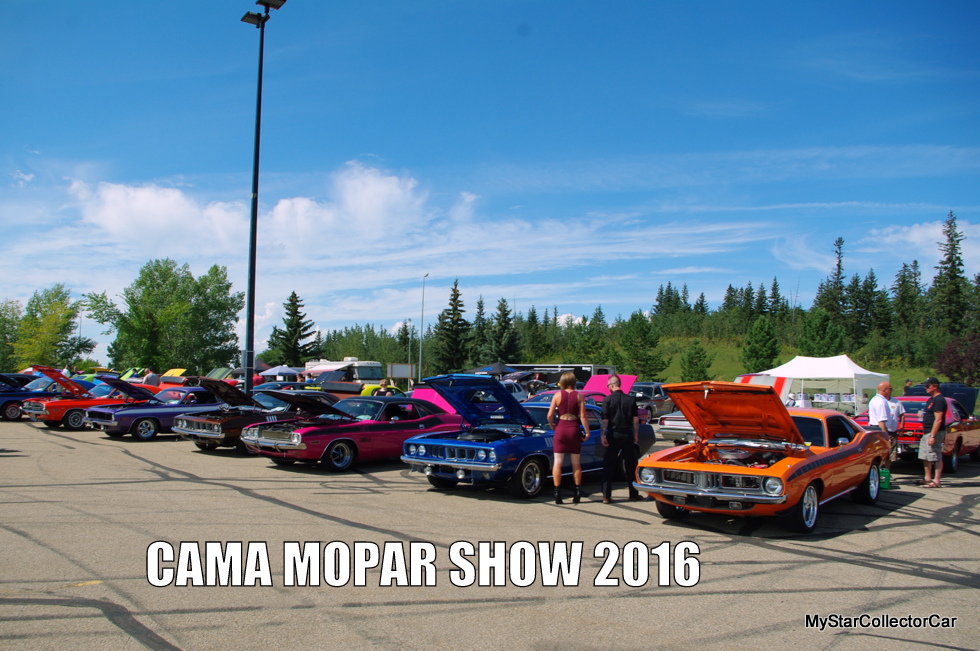 Once upon a time there was the Big Three in the North American automotive scene.
'The General was the big dog on the block, the Blue Oval Boys were GM's biggest rival, and the Mopar gang was likely the baddest of the Big Three.'
One of the good reasons for Mopar's badness was Chrysler dialed up big horsepower in the Fifties-and then just kind of ran with that concept through the early Seventies.
The Mopar stable included the Elephant Hemi, the original 383, and the 340 small block, to name a few of the famous Chrysler engine powerhouses from a bygone era.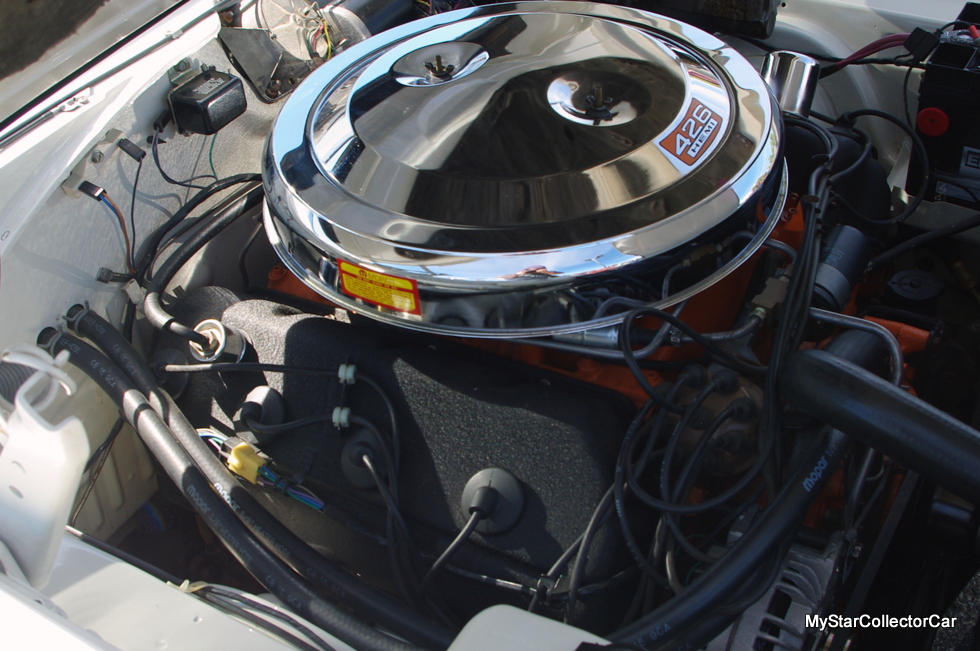 A Mopar-only car show is a blend of wild fins and big cubic inches-sometimes in the same car. We attended the Central Alberta Mopar Association show in Red Deer, Alberta, Canada this past weekend and went on a trip down memory lane with the mechanical offspring of Walter P. Chrysler.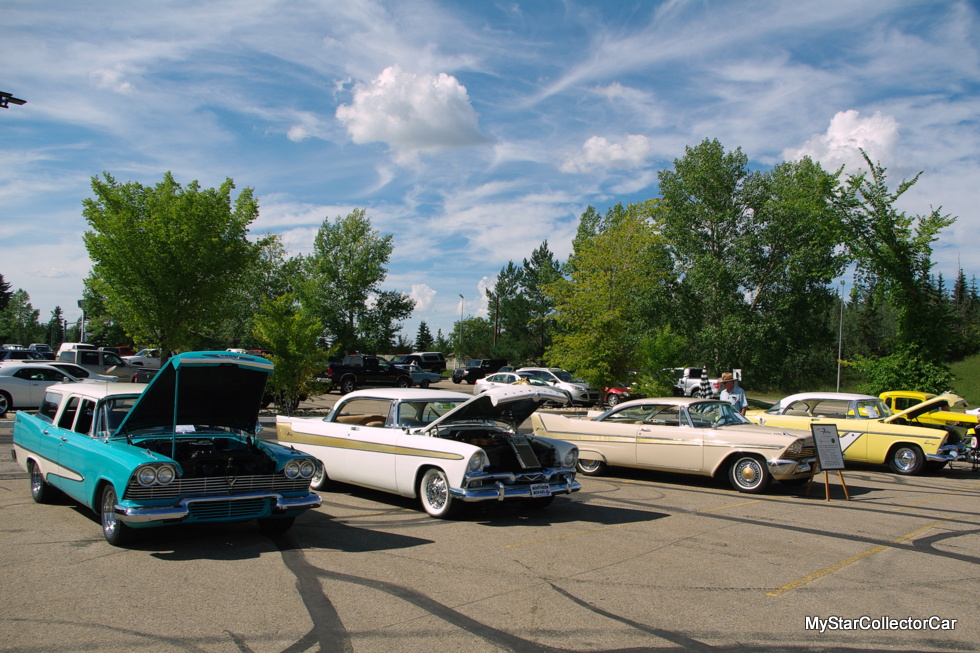 One of the most famous cars in the Alberta Mopar scene is a 1956 Plymouth Fury two-door hardtop. The story behind the restoration on this rare Plymouth is a testimony to its owner because this car was a complete basket case.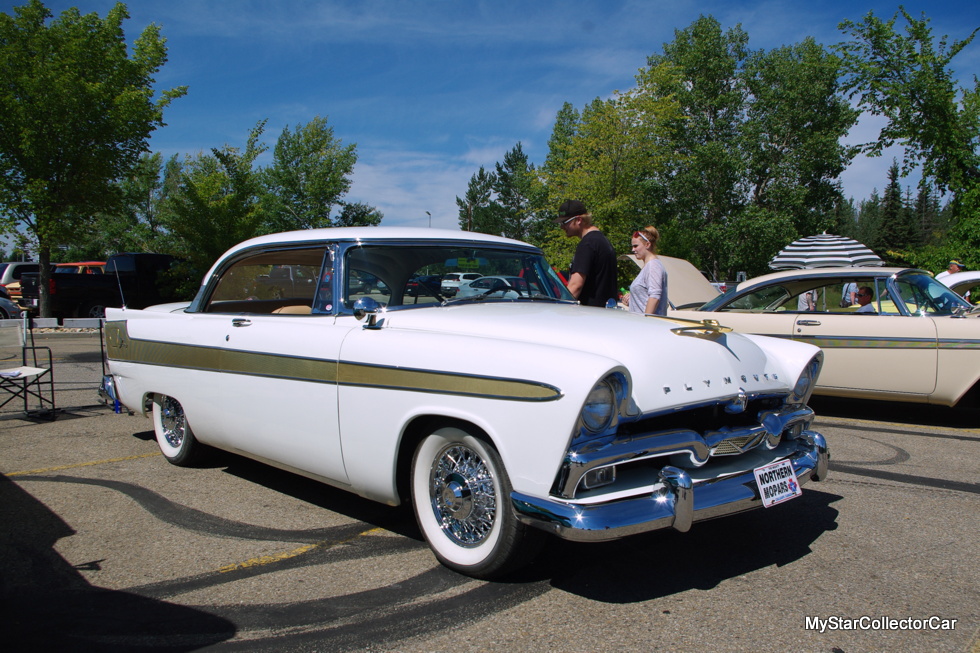 Read the story behind this remarkable resurrection of a very dead Forward Look car in a future MSCC article.
A 1965 Chrysler 300 factory 4-speed convertible was a large-and-in-charge addition to the Mopar show. Everything that was cool about drop tops in the Sixties can be found in this cool '65 Chrysler. Find out more about the big Mope in a future MyStar story.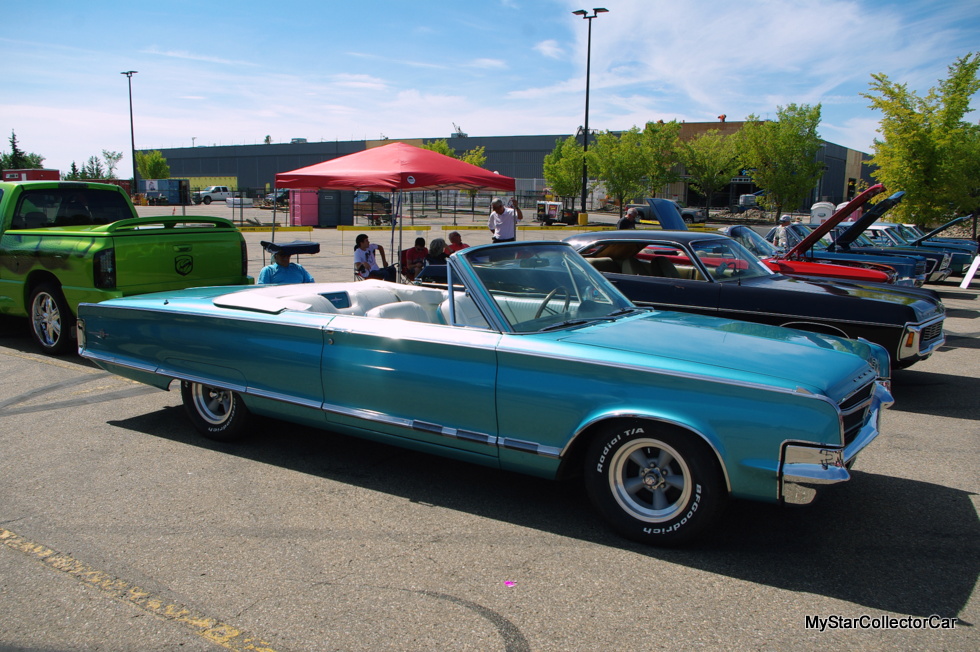 You can never go wrong with a 1971 Cuda story because they were one of the ultimate pony cars from the Mopar collection. We found a '71 Cuda with an incredible lost and found angle that spanned over 40 years. Look for the entire story of this car in a future MSCC article.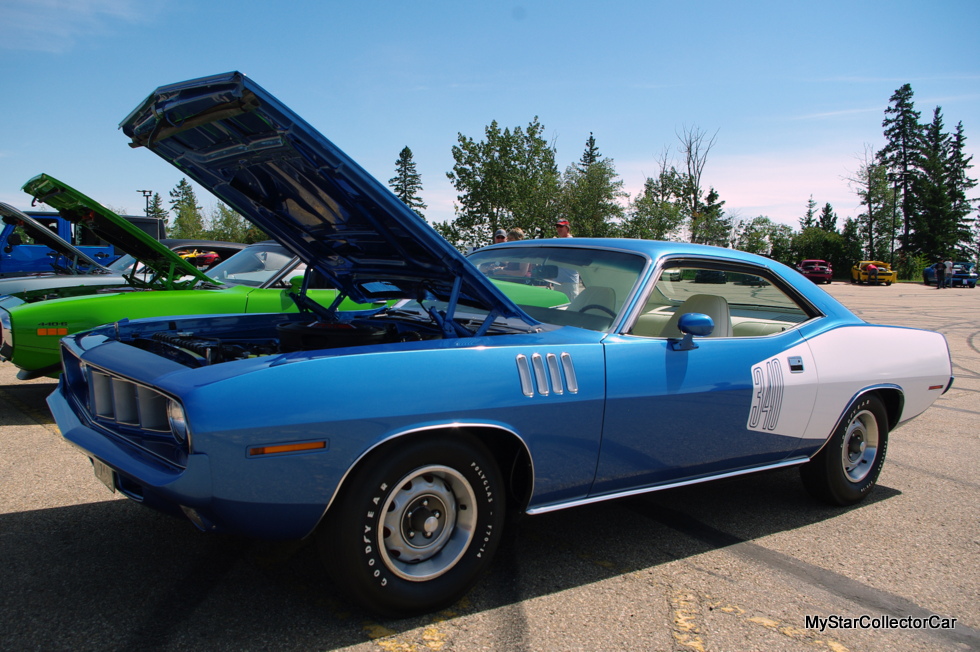 Another star of the show was a 1971 Plymouth GTX with its original 426 Elephant (Hemi engine) under the hood. We got the story behind the car and will bring it to our readers in a future MyStar feature.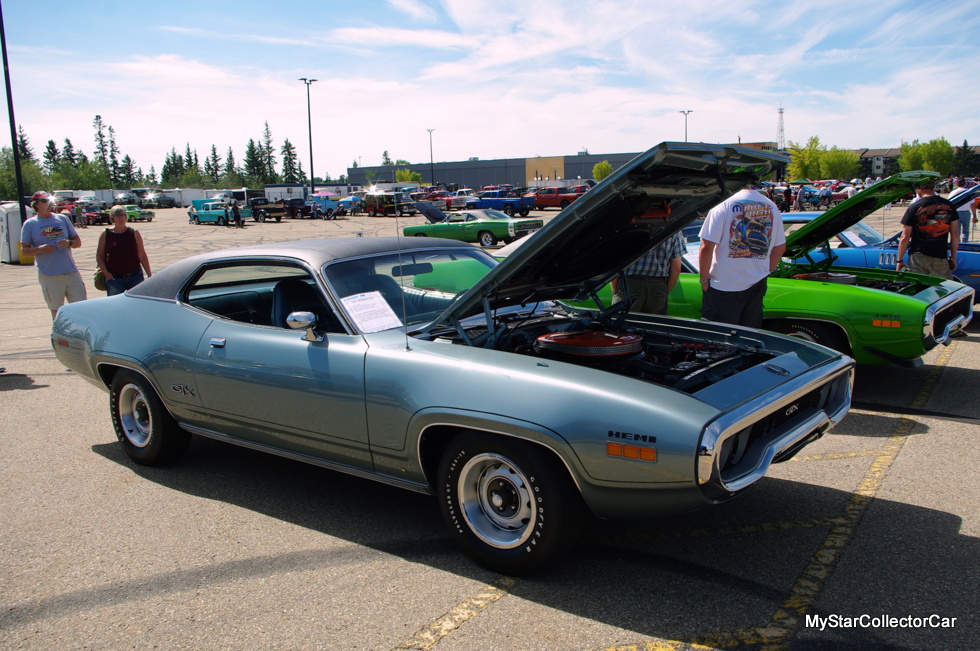 A 1971 Dodge Monaco two-door hardtop made the grade because its current owner is barely out of high school and loves his big 45-year-old Dodge coupe. The car has a family history with its young owner and that story will be the focal point of an upcoming MSCC article.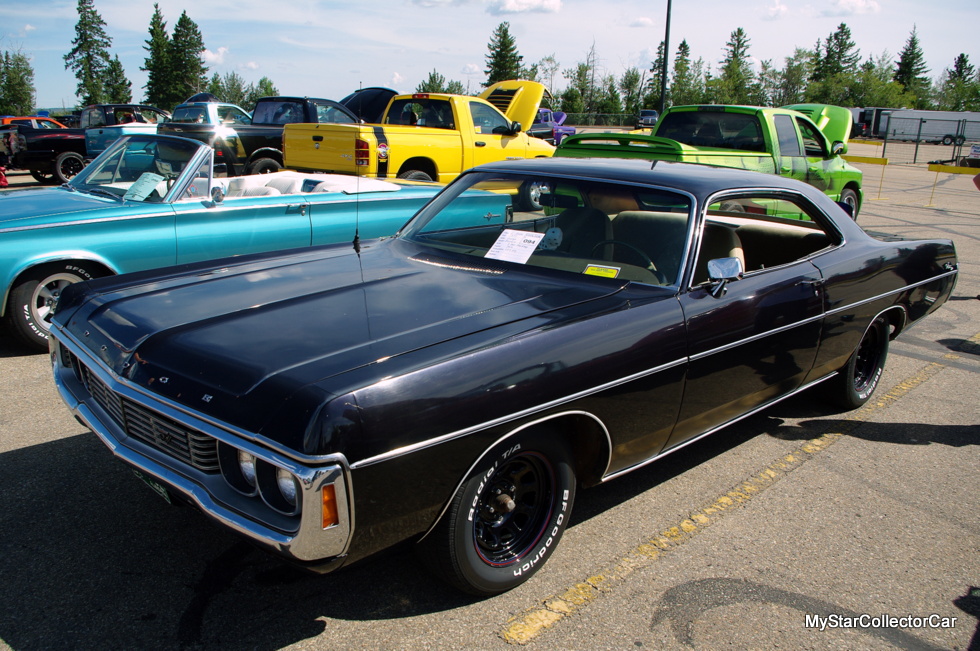 A purple resto mod 1970 Plymouth 'Cuda was also on our radar at the Mopar show. The car is crazy fast and street legal and was once owned by a Vegas legend. Find out the identity of its previous celebrity owner and how it ended up at a central Alberta car show in a future MyStarCollectorCar piece.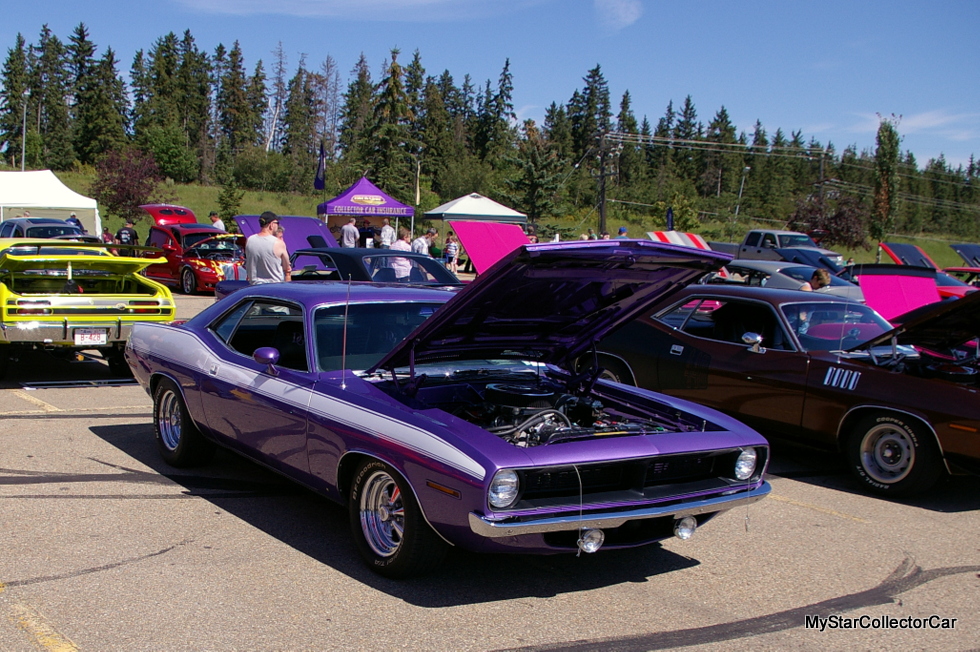 A 1969 Dodge Charger has been with one family since Day One and will be the subject of a very interesting story in an upcoming MSCC story. Readers will discover how this car was both pampered and driven a lot over the past 47 years.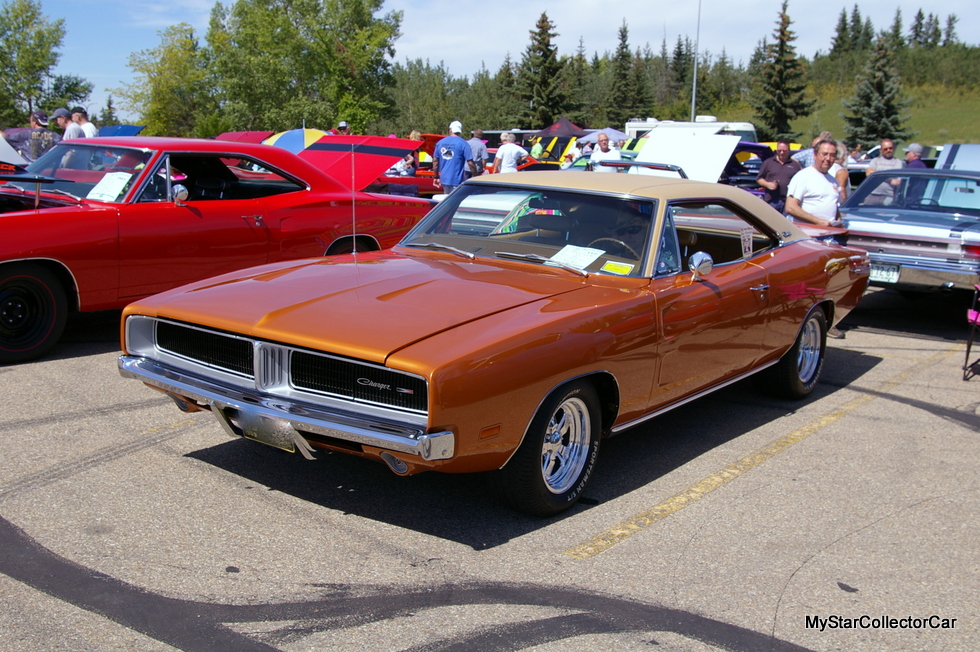 A 1969 Dodge D-100 was one of the survivor rides at the Mopar meet. The D-100 had a young female owner who loves her old pickup and MSCC readers will get the full story in a future MyStar article. It is a good one.
We stepped back in time to 1939 when we discovered a flawlessly restored 1939 Dodge pickup truck at the Mopar show. This 77-year-old classic pickup looked like it just left the dealership and we will give the old Dodge front page treatment in an upcoming article here at MSCC.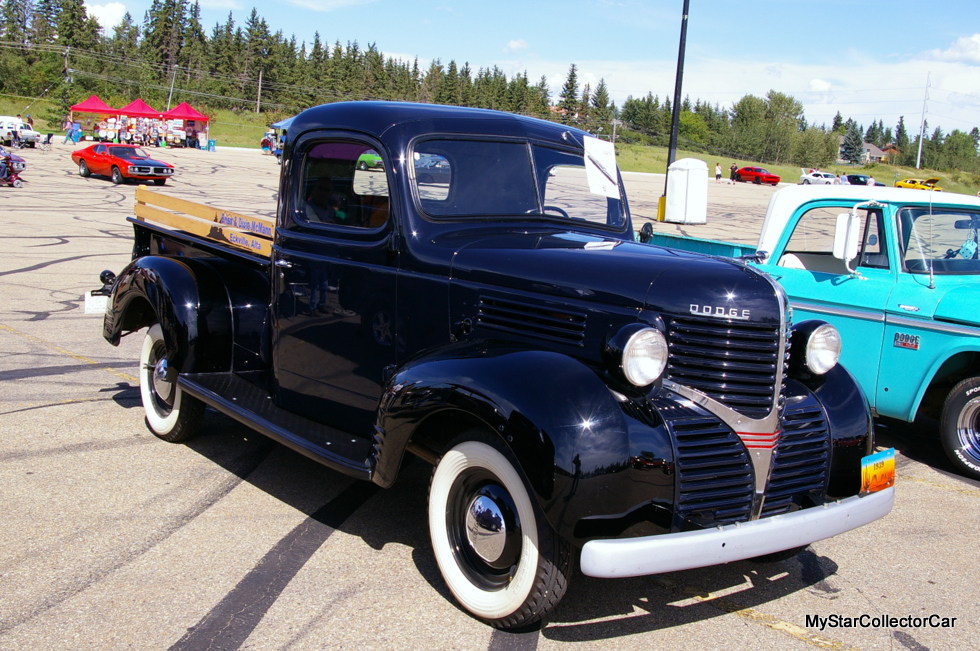 Our last story from the Mopar show was an incredibly rare 1967 Plymouth Satellite pilot car. A pilot car is a pre-production vehicle that is essentially a one-off model built to find out how the production models will handle real world conditions.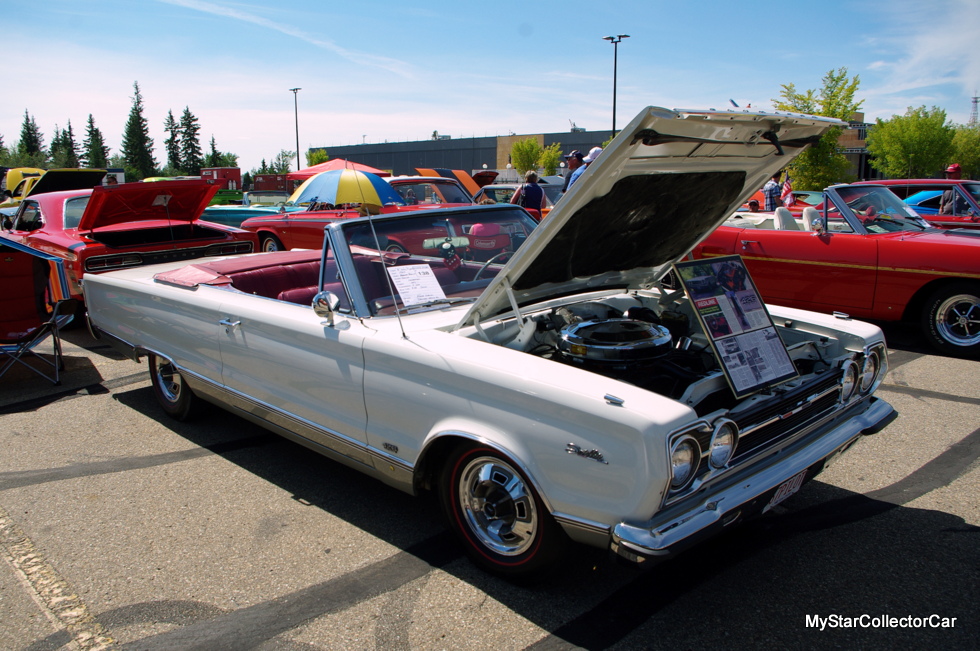 The Satellite pilot car was equipped with its original Hemi and was driven-not trailered- by its owner for the entire 200 mile round trip to the Red Deer Mopar show. Find out more about this car in a future MSCC piece.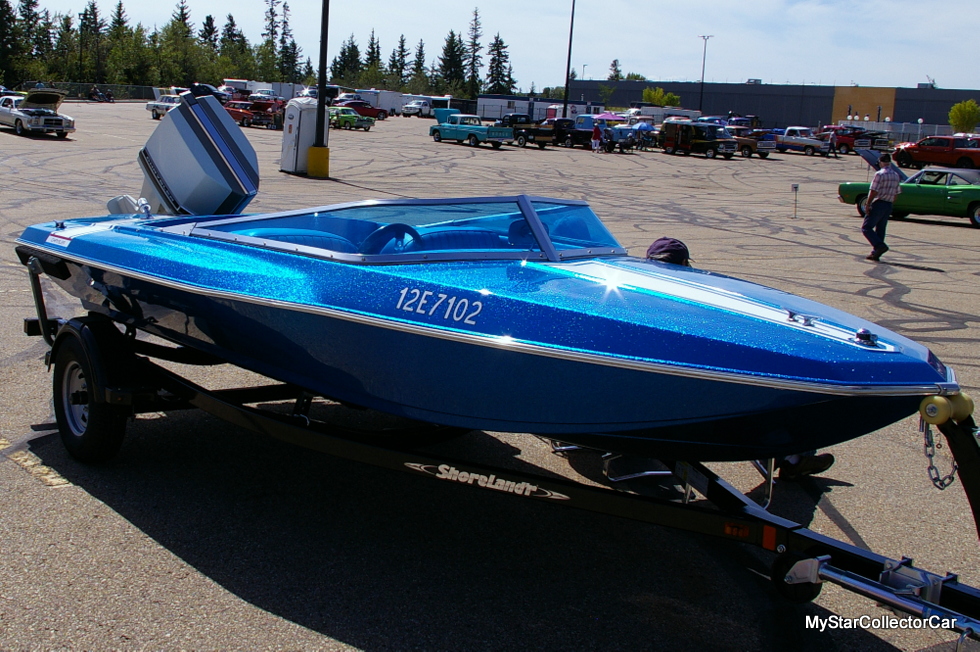 We came away with one impression from this Mopar show: Walter P. Chrysler would have been very proud of the way things turned out for his company. This show proved Mopar even built cool boats at one time.
Jim Sutherland
CLICK HERE to Like us on Facebook
CLICK HERE to Follow us on Twitter
CLICK HERE to Follow us on Pinterest
**Please re-post this if you like it.