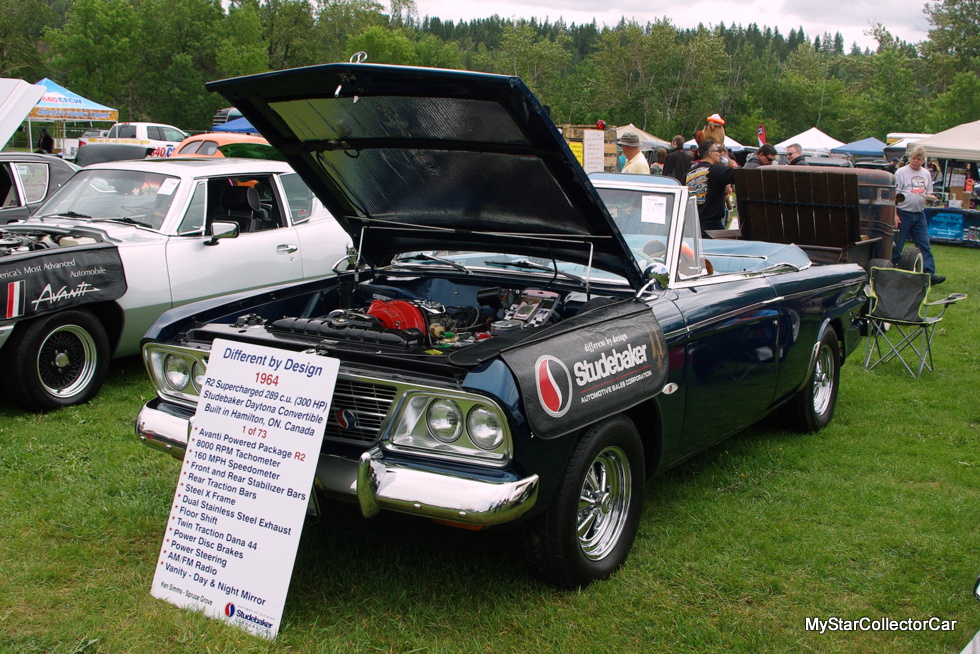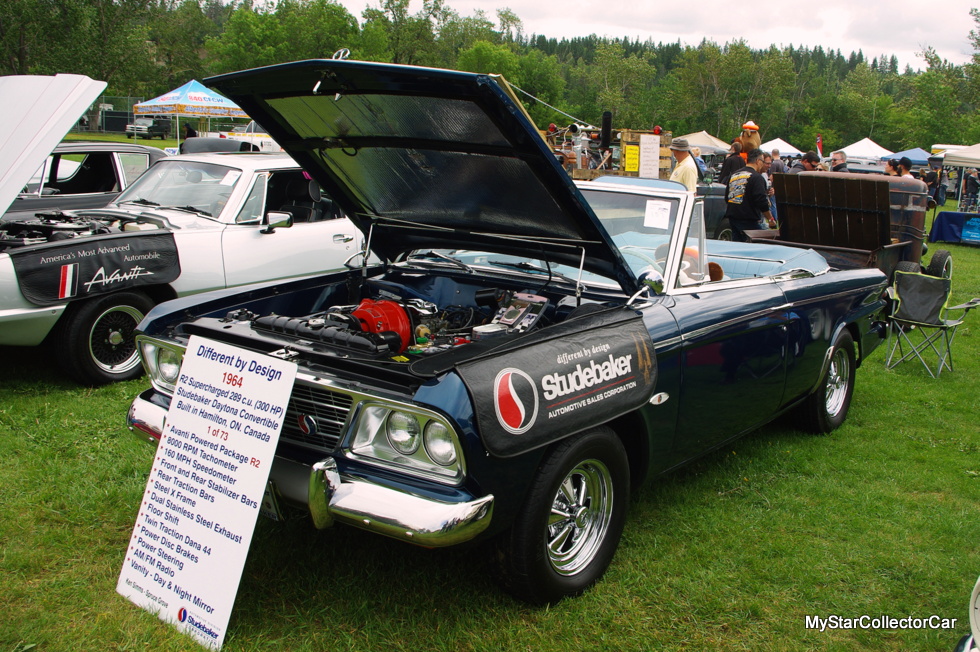 A 1964 Studebaker Daytona convertible caught our attention at a car show.
'The '64 Studie compact was the third and last generation of the Lark models-and even the Lark name disappeared with this generation.'
This 1964 Daytona convertible was built at Studebaker's Canadian plant in Hamilton, Ontario.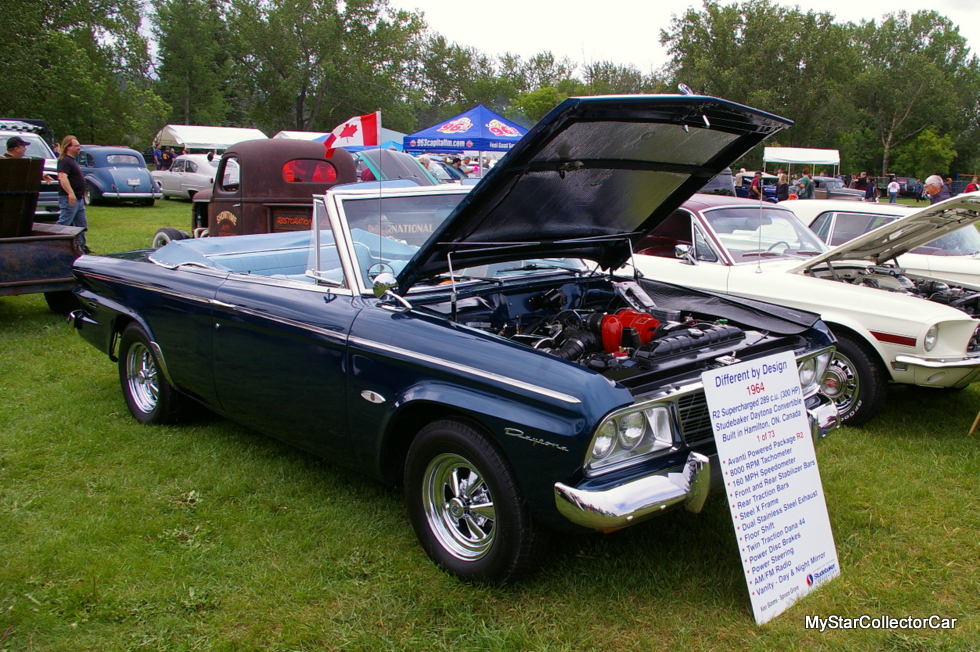 The Canadian subsidiary would become the home for Studebaker production after the closure of the famous South Bend, Indiana Studie plant on December 20, 1963.
The owner of the stylish '64 Daytona convertible is Ken Simms and he is a second generation Studebaker man because his late father was a Studebaker man. Ken listed off several Studies owned by his father, ranging from a 1950 Champion to a 1964 four-door Studebaker sedan.
Ken recalled how his father marveled at the engineering behind his Studebakers. Ken's father said he could "take his hands off the wheel and the car would drive itself." It was a message that was not lost on Ken.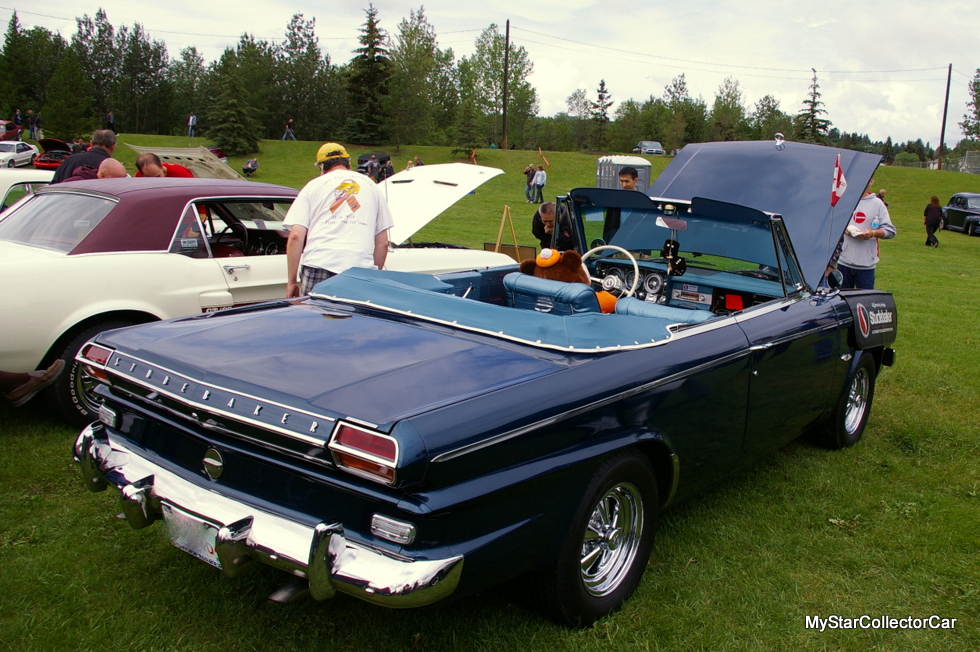 Ken explained how his Studebaker was also a tribute to a famous and rare model: the Studebaker R-2. This little known muscle car from Studebaker had a 289 Avanti II engine-complete with a Paxton supercharger to boost its performance.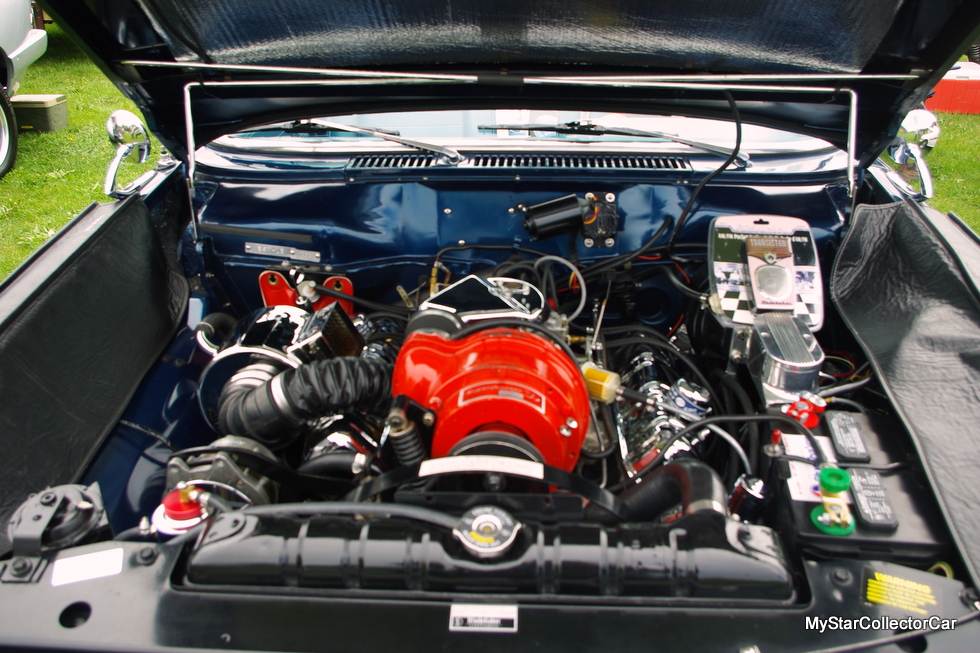 Ken built his R-2 tribute car to the exact specifications of the original model. He started with a convertible bought by his wife in 1991, a car he described as a "rust bucket".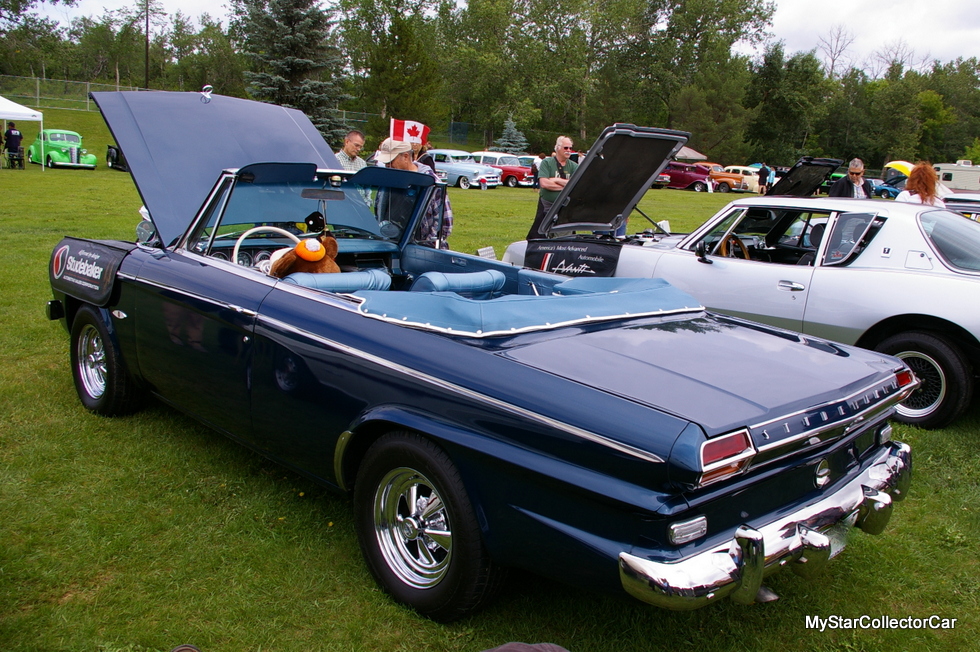 Ken spent the next 7 years tracking down rare parts for a very limited production car built by a small auto manufacturer that has been out of business for 50 years.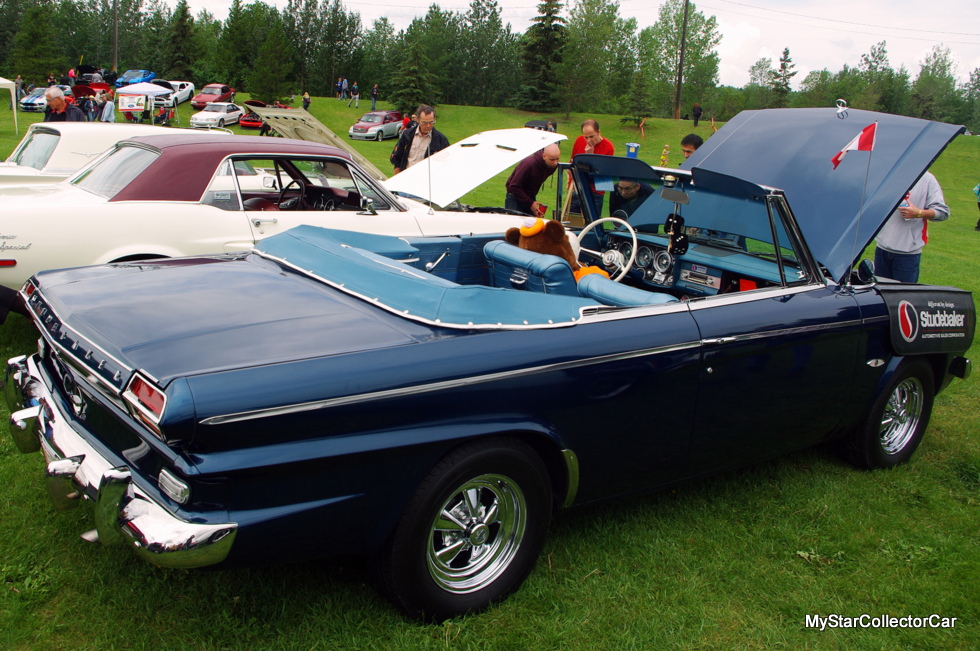 His search included an engine, proper R-2 rear sway bars, heavy duty alternator, clutch fan, 160 mph speedometer, and a host of other parts that made the R-2 a very rare car.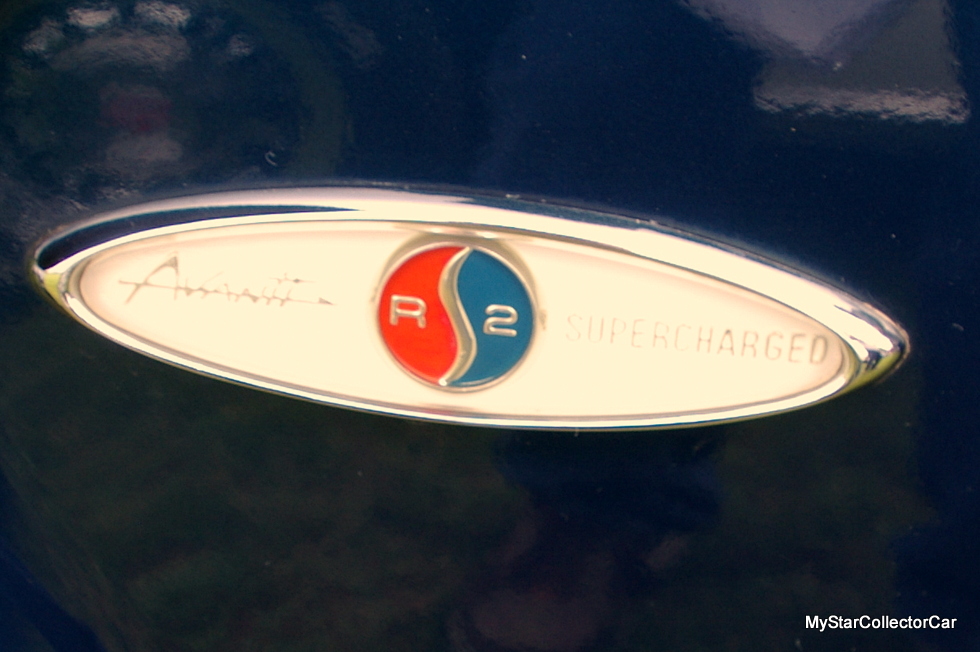 One of the unique additions to Ken's car is the Carter carb gauge package that has two gauges that measure carb performance on the Studebaker. Ken added a factory clock to fill the empty space on the three gauge setup.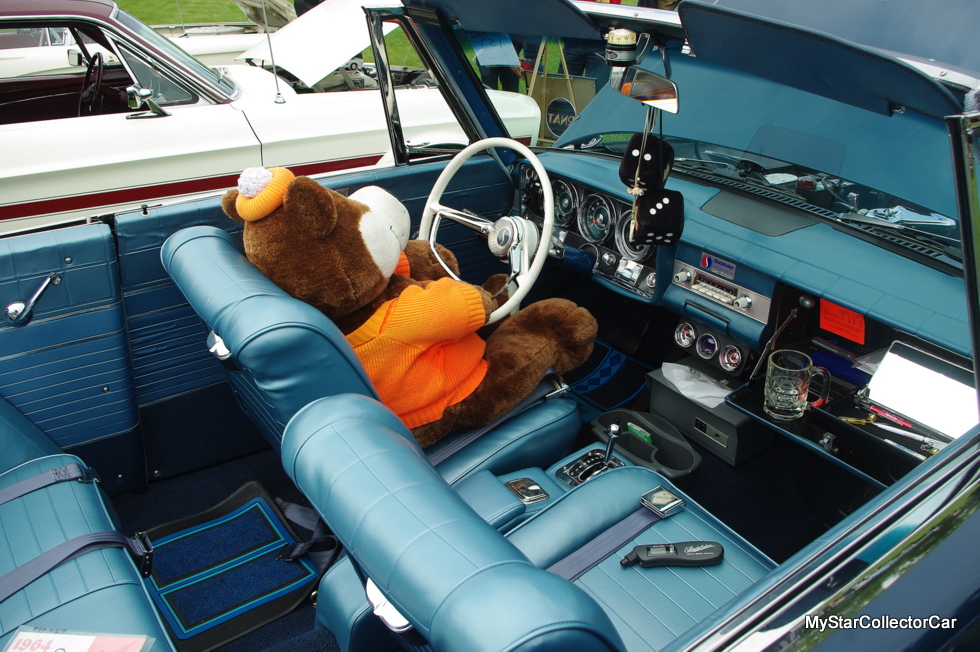 The car also has a factory compass that Ken called an "early GPS option". Ken pointed out the glovebox vanity package that contained a built-in mirror.
He mentioned his car had factory disc brakes, factory AM/FM radio, and a factory posi-traction rear end. These extra features were Studebaker's way to compete with the Big Three since they did not have enough resources to make huge styling changes every year like the big guys did in the 60s.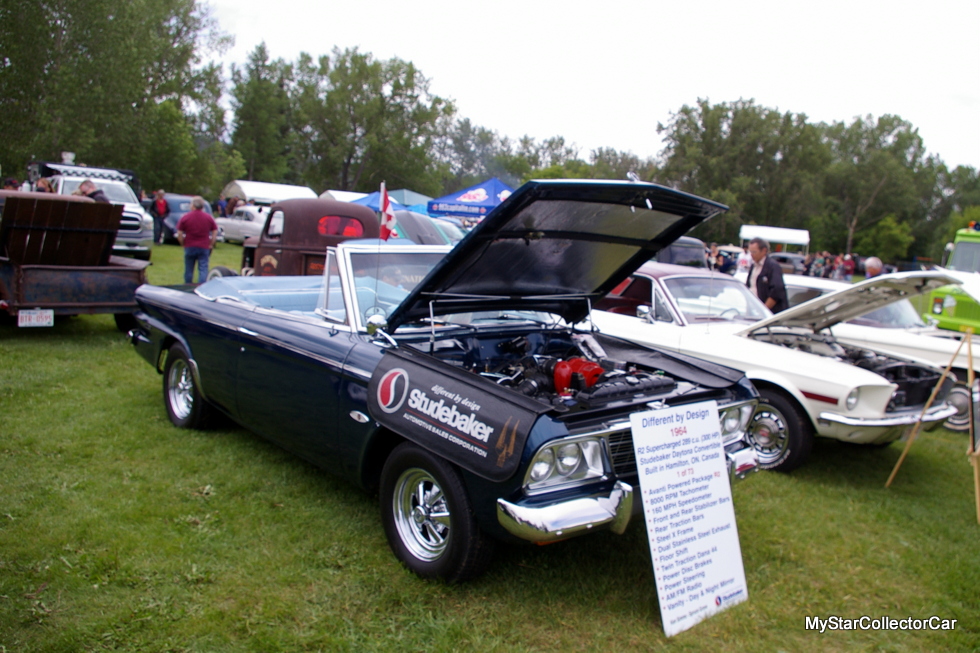 Instead Studebaker concentrated on engineering and extra appointments for their cars.
Ken believes cars were built to be driven and his Studebaker has spent plenty of time on the road. The engine may be a small block Studebaker 289, but it burns gas like a big block.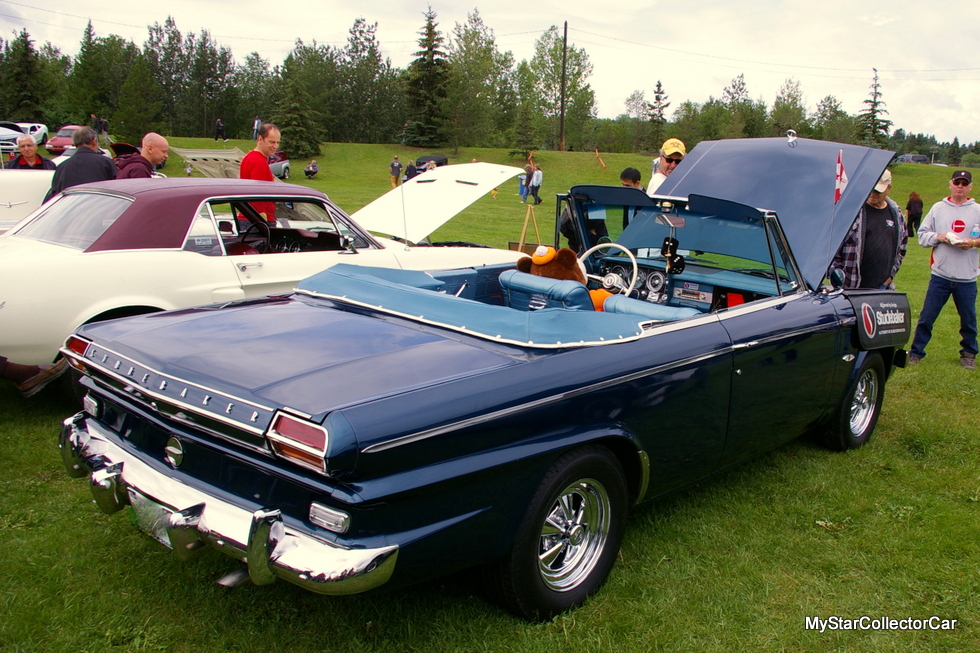 Ken recounted a trip across Canada where his son followed him in a late model vehicle and only had to stop for fuel once for every three of Ken's fill ups for his Studebaker. The car gets about 12 mpg at 70 miles an hour, according to Ken.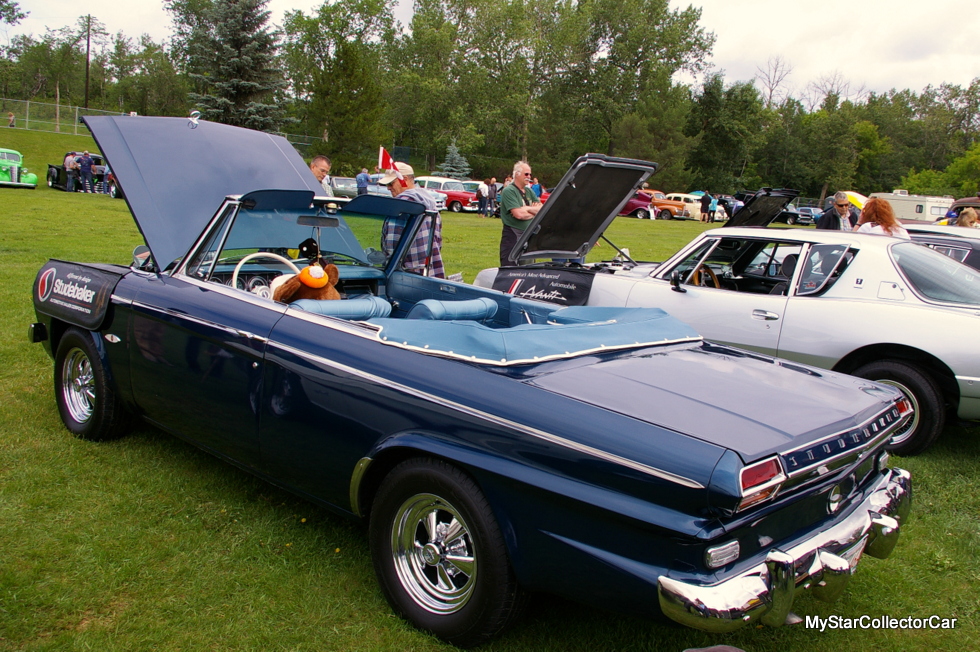 However, mileage is not important to Ken when he takes a trip down memory lane in a car that was the preferred brand of his late father.
Once a Studebaker man-always a Studebaker man. 
Jim Sutherland
CLICK HERE to Like us on Facebook
CLICK HERE to Follow us on Twitter
CLICK HERE to Follow us on Pinterest
Please re-post this if you like this article.