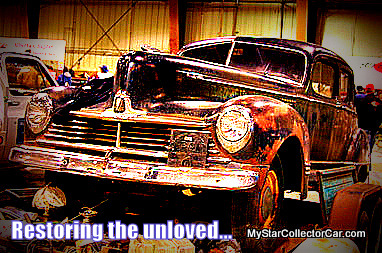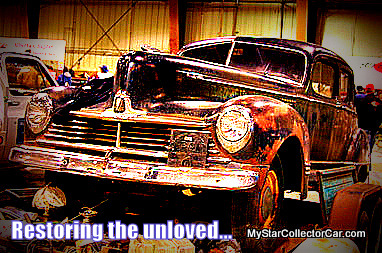 Let's face it, popular collector cars are popular for a reason: they sold a lot of them because they were so incredibly appealing to the buying public.
They made a massive impression upon the customers-the ones that purchased them and likely with the kids that rode in them.
But what about the oddball cars that were never invited to the popularity prom-even when they were at their best-dressed best?
Cars that never quite managed to turn heads every time they rolled down a street?
The usual fate was a forgotten death by car crusher or a slow death by rust in a wrecking yard or north forty pasture/final resting place.
But some managed to survive the years of neglect and get a new lease on life because they were not entirely unloved or completely forgotten by every car guy. There is a breed of car cat that refuses to follow the trendier choices and we admire their fierce independence.
These are the heroic car guys who resurrect an orphan brand or unpopular model and face huge challenges to complete their monumental task. Car guys who save models of cars that were never common on the street- and are even less common in the disappearing array of auto wreckers that keep old cars in their yards.
The idea of aftermarket body parts and key automotive components for the wallflower cars will bring uncontrollable laughter at most parts counters, while the scarce recycled parts for these vehicles will likely cost roughly the cost of one soul or the first born child.
A restoration project on a forgotten member from the yesteryears of car world will test the very mettle of car guys who choose this perilous path. It may even break their hearts, spirits and wallets along the journey.
But we have to salute these unsung heroes of the car shows. We thank these guys for their steely wills and their dedication to preserve an incredibly interesting part of automotive history for us to admire whenever we see them at car shows.
Soldier on all of you defenders of the unloved and forgotten, you have our undying gratitude and boundless admiration for your noble efforts.
Jim Sutherland
Many happy endings at – https://www.mystarcollectorcar.com/