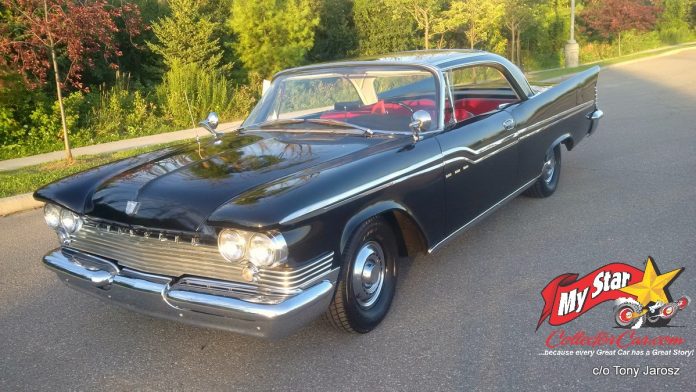 The best car stories involve two things.
Tony Jarosz is the proud owner of this finned beauty, and he was happy to tell the story behind this classic Chrysler: "The car was originally owned by a friend of my father who had bought it for his daughter in 1968 to drive back and forth to university".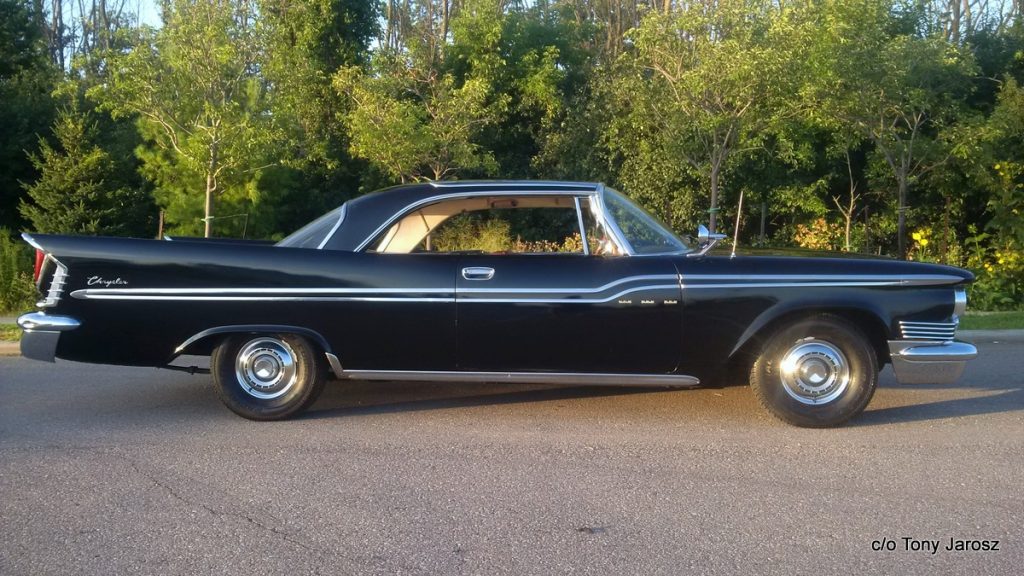 The car made an immediate impression on a young Tony: "I first set eyes on it in '73 or '74 when I was 8 or 9 and fell instantly in love with it and sat in every time Frank came to visit Dad and have a few beers". The Chrysler wasn't in mint condition: "It was originally gray, and the paint was so faded it looked like a battleship".
The Chrysler met the real world a few years later: "In '76 Frank showed up driving a different car–when I inquired about where the Chrysler was, he stated he had a "little accident" with it, and it was in his garage".
Opportunity struck a few years later: "In '78 my dad told me that Frank was going to sell the car. I told my Dad I would buy it as I had a paper route and had a bunch of money saved. My dad said we would go half and half. Dad Bought the Car and told me my half was $250.00–not sure what he really paid for it. The car was smashed on the driver's side (I never saw it smashed) but my share of getting the body work done and repainted was $250.00".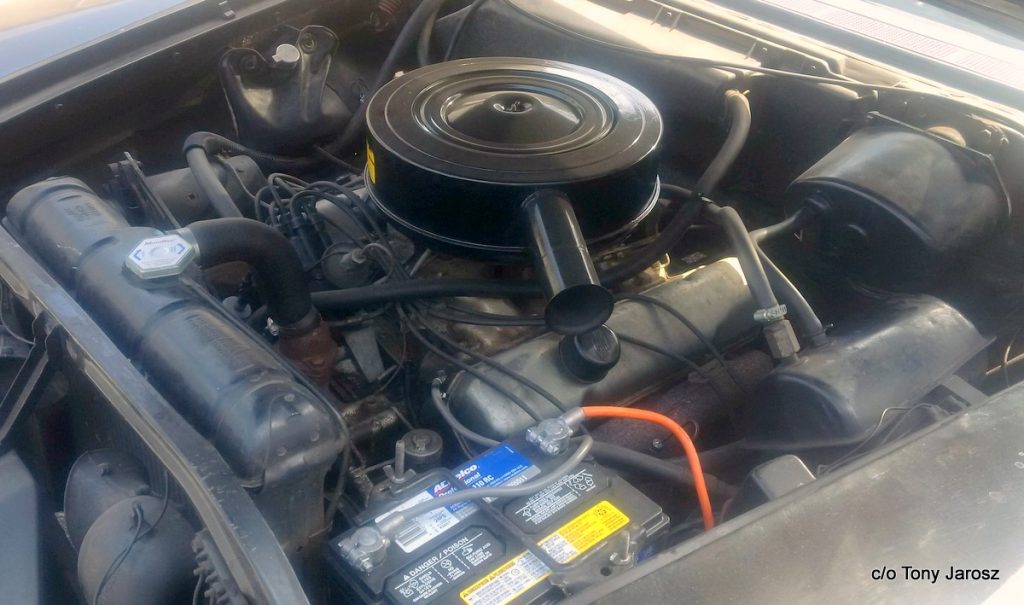 This '59 Windsor was a great buy, but it had a few issues: "The car was fine mechanically, it only had just over 43,000 miles but the interior was a little rough. We replaced the cloth on the seats and the carpet, and I fitted it with the wide white wall tires–it looked awesome. My plan was to drive it to my high school graduation (1984), but the brakes ended up failing about 3 months before, and parts were hard to find back in the 80s, so I didn't get it ready for Grad".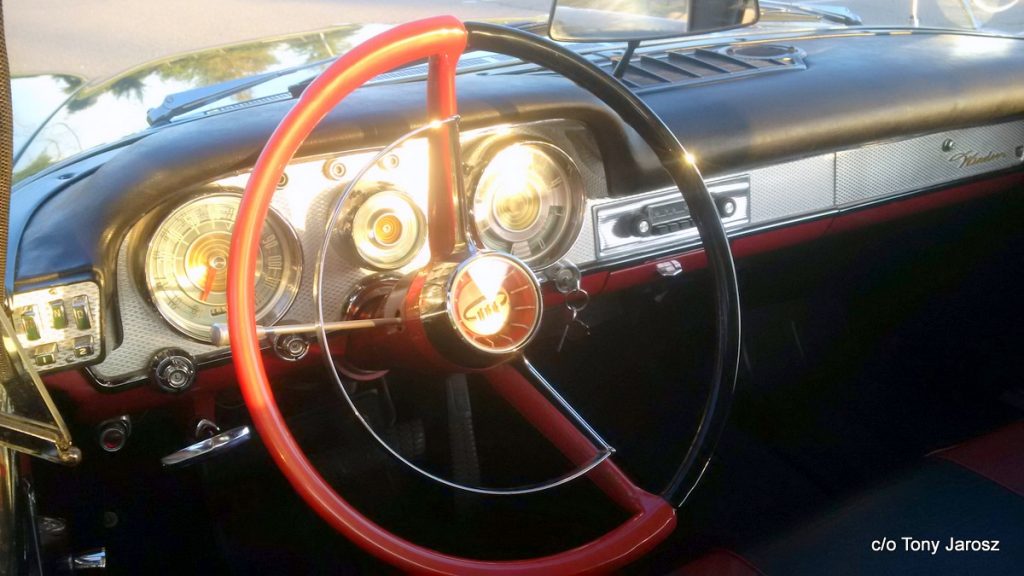 Despite the setback, Tony moved on with the project: "I eventually got the brakes done about 2 years later, but I was in college and had a daily driver,so the car never got plated.
There was a slight change in the car's future: "I regularly started it up and drove it around the block, and when I got married and moved out in '92–it was now Dad's responsibility to do that. When taking it around the block, Dad blew a brake line. He ended up taking it in getting it fixed, certified and plated, that was 1999 and my share was $250. My mom and dad enjoyed it going to a local car shows over the next 2 years".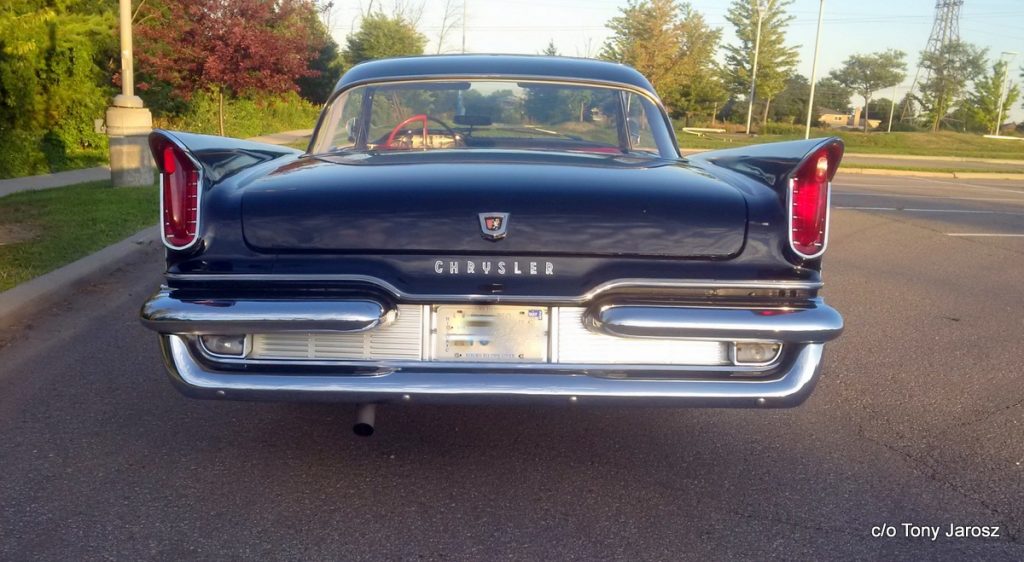 The game changed again a few years later: "The car was always stored at Dad's, but when he moved in 2001, it would not fit in his garage, as newer homes do not accommodate these large beasts, so it ended up in mine. I went quite often to car shows with my dad and my sons until the boys got older and lost interest".
Tony had another adventure in the Windsor: "In 2013 after taking it out of the garage, it ended up having no brakes–with my eldest in university, pouring money into it was not an option, so it sat until 2019. I spent about $3000 dollars to get it prepped for its 60th birthday for Moparfest 2019".

The Chrysler has had a leisurely life and that continues to this day: "My wife and I now enjoy it, going to car shows, cruising around, and stopping off at restaurant patios, where it ends up being a mini car show, as people always ask questions and take pictures".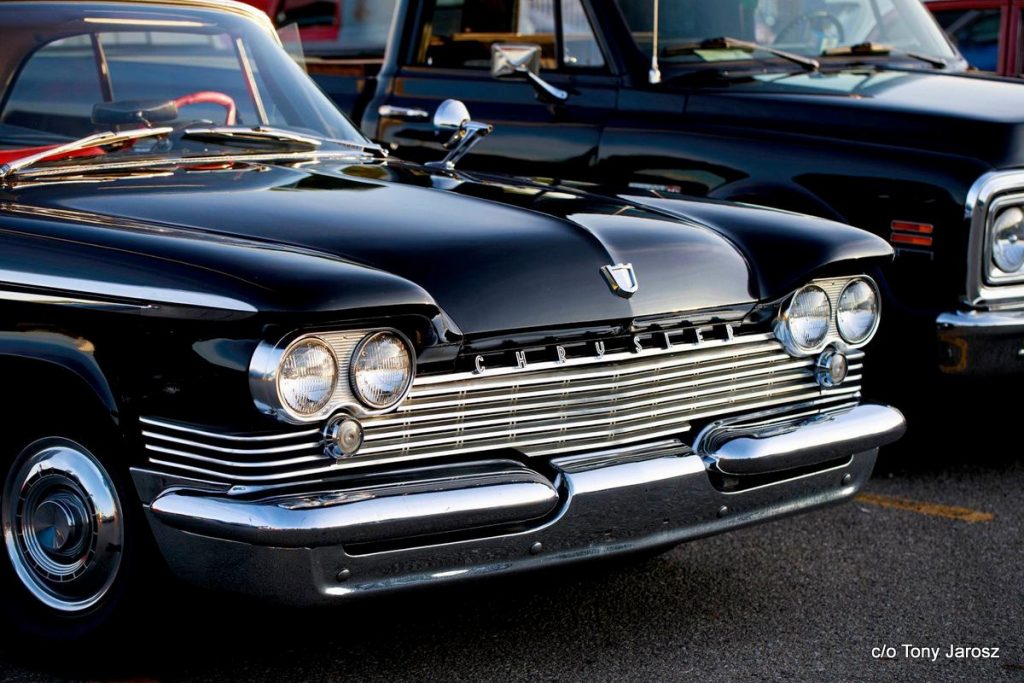 Tony has a pretty basic game plan.
By: Jerry Sutherland
Jerry Sutherland is a veteran automotive writer with a primary focus on the collector car hobby. His work has been published in many outlets and publications, including the National Post, Calgary Herald, Edmonton Journal, Ottawa Citizen, Montreal Gazette, Saskatoon StarPhoenix, Regina Leader-Post, Vancouver Sun and The Truth About Cars. He is also a regular contributor to Auto Roundup Publications.
Please re-post this if you like this article.