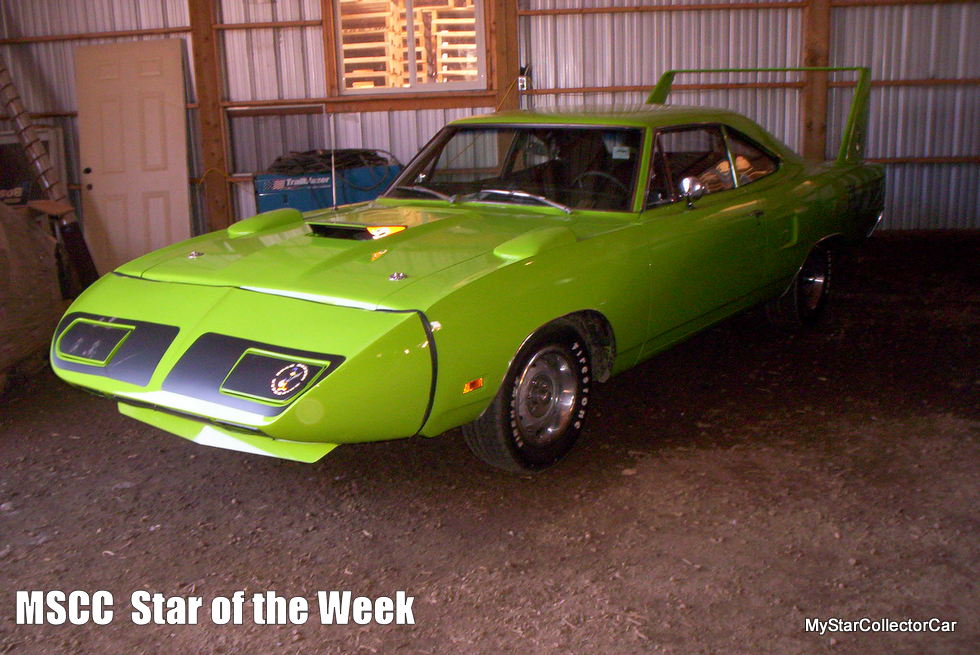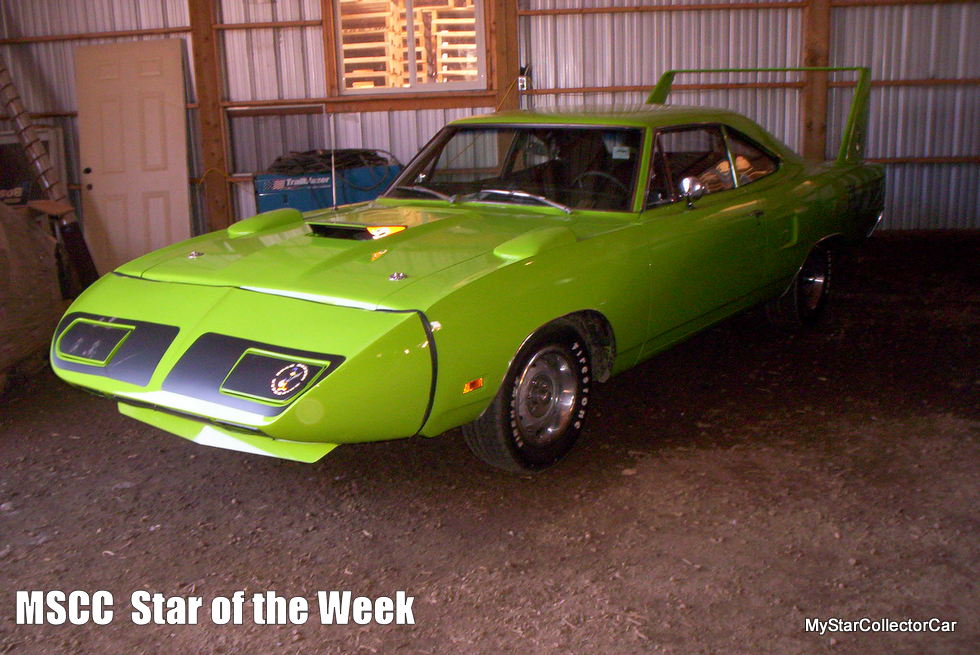 MSCC JANUARY 29 STAR OF THE WEEK: SUPER BIRD—THE ULTIMATE BARN FIND
Say the words "barn find" around any car guy and his ears will perk up like a fox chasing a squirrel.
The thought of a dusty old classic tucked away in an old shed for decades is the stuff of dreams for car guys—it's the equivalent of a massive vein of gold in the Klondike.
Some veins of gold are more lucrative than others so a used up old farm truck has far less appeal than a classic piece of American muscle.
A piece of American muscle like the MSCC Star of the Week Super Bird—the ultimate barn find.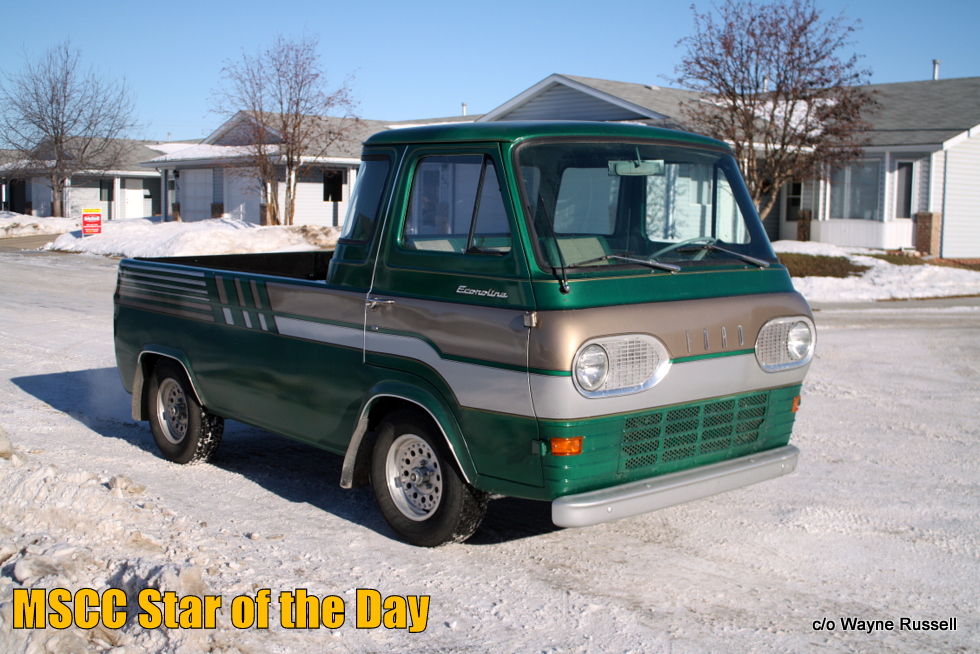 MSCC JANUARY 28 STAR OF THE DAY: '66 FORD ECONOLINE PICKUP—A 2700 TO 1 LONG SHOT
There's a basic rule in the car hobby—lower production numbers means higher values.
In most cases, the rule applies to low production numbers on popular cars so '71 Hemi Cuda convertibles are worth about a million dollars more than 6-cylinder Barracuda coupes.
There are lesser known low production vehicles that may not be 7-figure rides but they're still rare.
Vehicles like the MSCC Star of the Day '66 Ford Econoline pickup—a 2700 to 1 long shot.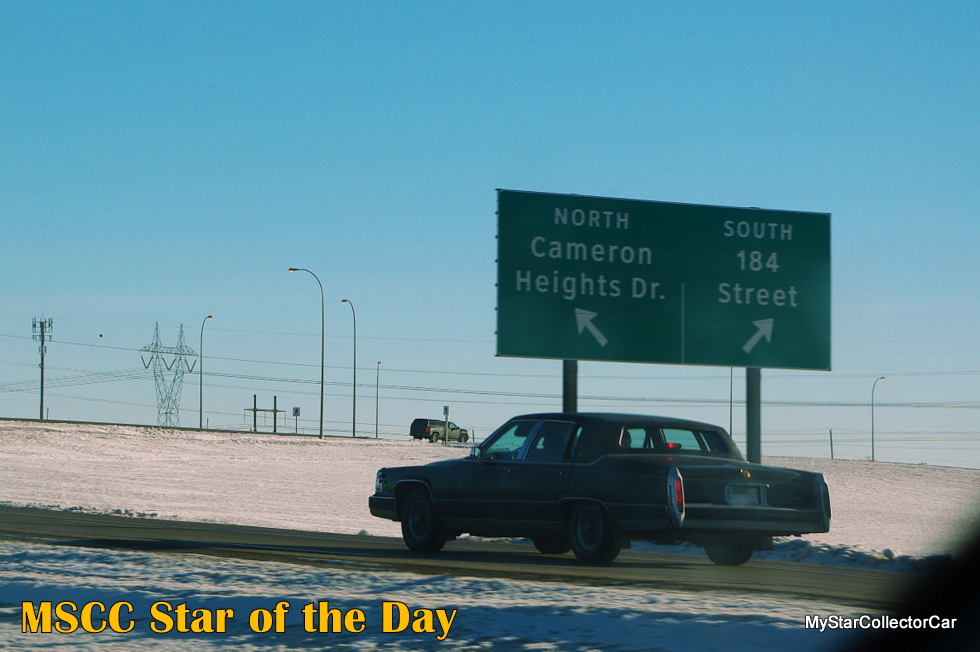 MSCC JANUARY 27 STAR OF THE DAY: FIGHT WINTER IN AN OLD CADDY
January isn't a great month for old iron spotting.
Winter isn't kind to vintage metal and the old tech driving experience is a big enough challenge in July when the streets are dry, so icy January roads and classic brakes aren't a great combination.
That's why any old iron sightings in January make headline news at MSCC.
The MSCC Star of the Day was in traffic yesterday and it proved you can definitely fight winter in an old Caddy.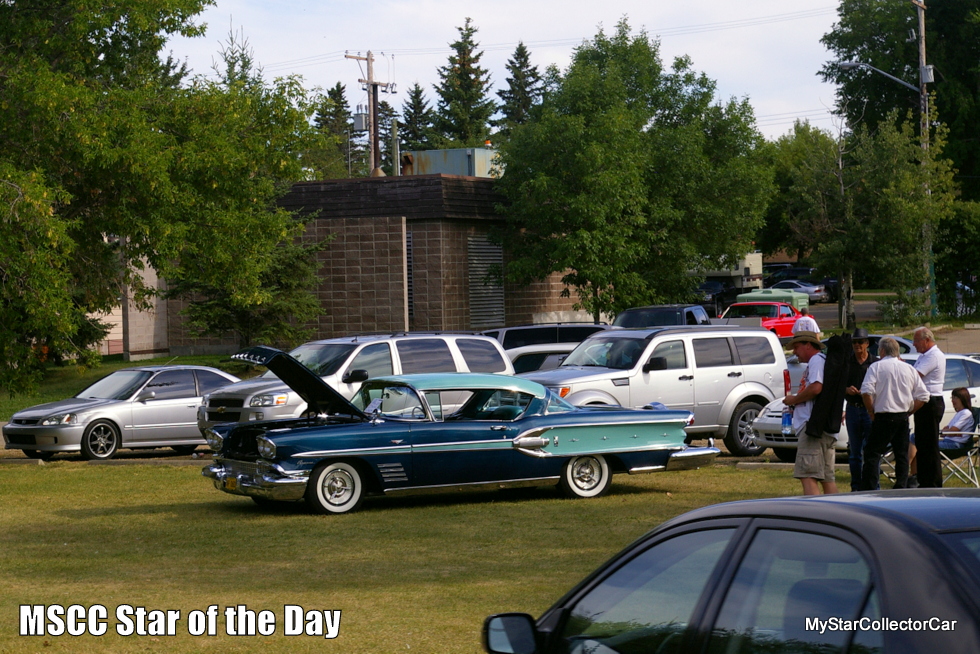 MSCC JANUARY 26 STAR OF THE DAY: '58 PONTIAC—BRINGING INDIVIDUALITY BACK TO THE GAME …AND THE PARKING LOT
Did you ever lose your car in a parking lot?
Calculate the odds (if you own a silver Toyota or white Honda) that there will be 30 clones of your car within 300 feet in every direction so that "lose your car" phenomena just upped its game.
This never happened in the past because cars actually had an identity.
They had identity like the MSCC Star of the Day '58 Pontiac—it brought individuality back to the game…and the parking lot.
MSCC JANUARY 25 STAR OF THE DAY: SHOEBOX FORD CONVERTIBLE—IN THE STRATOSPHERE OF COOL
There isn't much to distinguish a brand new Hyundai from a brand new Buick.
New cars have all the reliability you want, all the safety you want, all the gadgets you want, all the gas mileage you want but they all look like something ACME produced on a Bugs Bunny assembly line.
They pump out the same automotive look over and over but they skip the cool factor.
The MSCC Star of the Day shoebox Ford convertible is a different story—it's in the stratosphere of cool.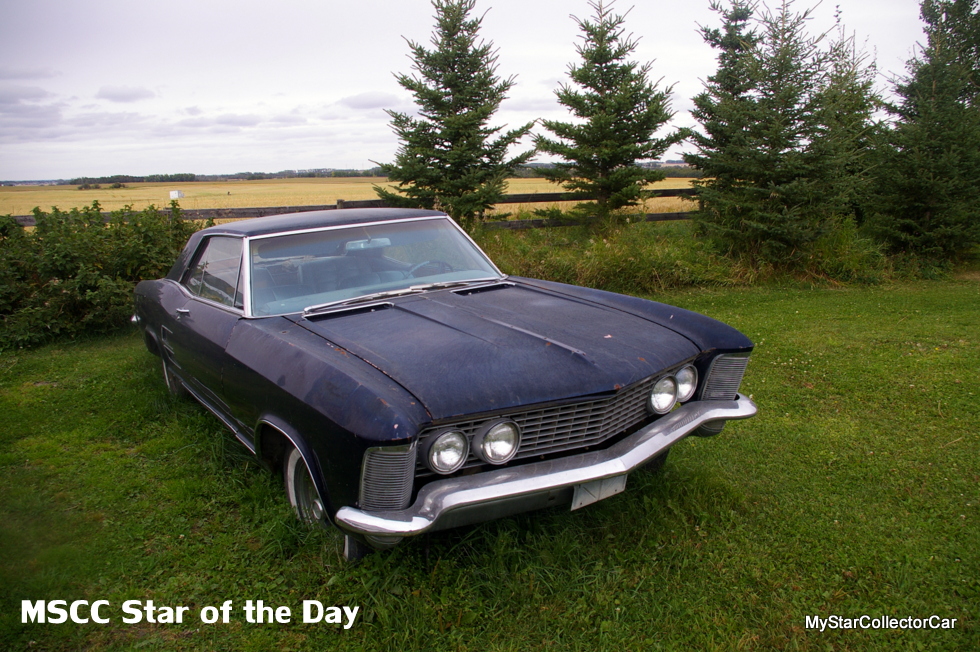 MSCC JANUARY 24 STAR OF THE DAY: 1st GEN RIVIERA—SOME PROJECTS DESERVE TO BE PUSHED OVER THE GOAL LINE
Most car projects have a financial side to them beyond the obvious investment in time and money.
In other words the ends have to justify the means so if you're working on a rusty, 26-year-old Nissan sedan you're probably doing it because it was your

first car

—not your

first choice

.
A better first choice project is a legacy car with serious historical value coupled with some actual style.
A much better start is a car like the MSCC Star of the Day 1st Gen Buick Riviera because some projects deserved to be pushed over the goal line.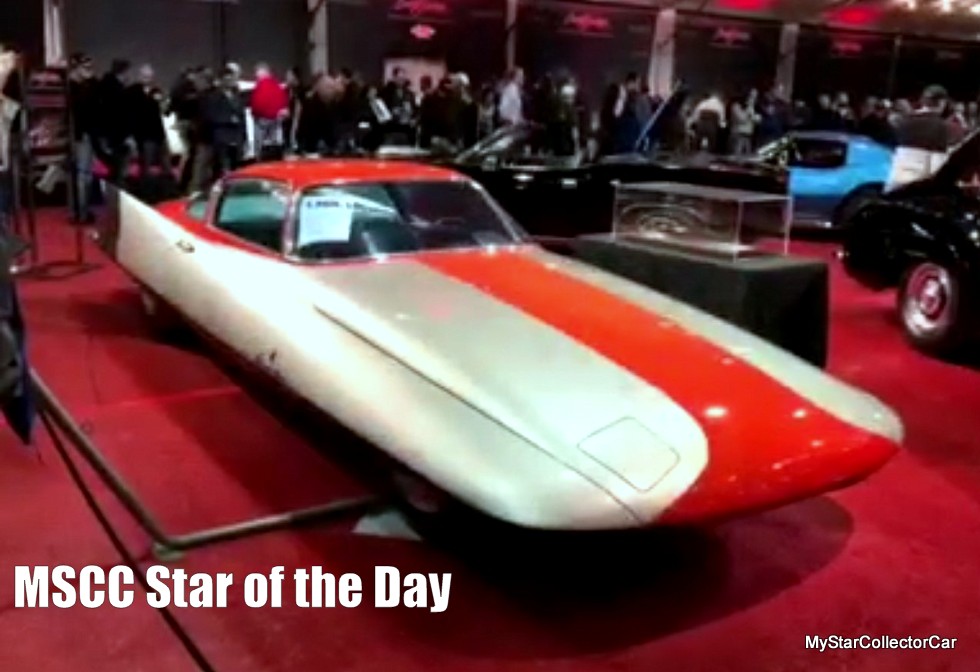 MSCC JANUARY 23 STAR OF THE DAY: 1955 CHRYSLER GHIA STREAMLINE X "GILDA"—WHEN CONCEPT CAR MEANT SOMETHING
Concept cars don't generate the same excitement they did back in the 50s.
Anything was possible back then, the jet age was brand new, and the space age was in its infancy so the designs reflected this.

We'll never see another era like the 50s when dreams hit paper then turned into reality with some extremely cool concept cars and Virgil Exner at Chrysler was a god in this world.
The MSCC Star of the Day '55 Chrysler Ghia Streamline X "Gilda" goes back to an era when concept car meant something.
CLICK HERE to Like us on Facebook
CLICK HERE to Follow us on Twitter
CLICK HERE to Follow us on Pinterest
Please re-post this if you like this article.