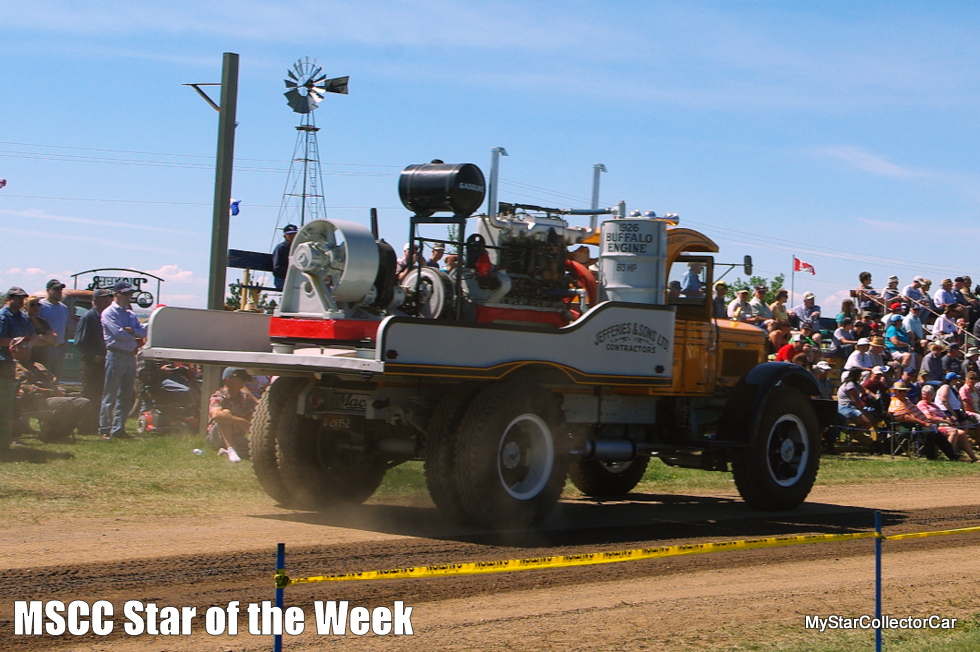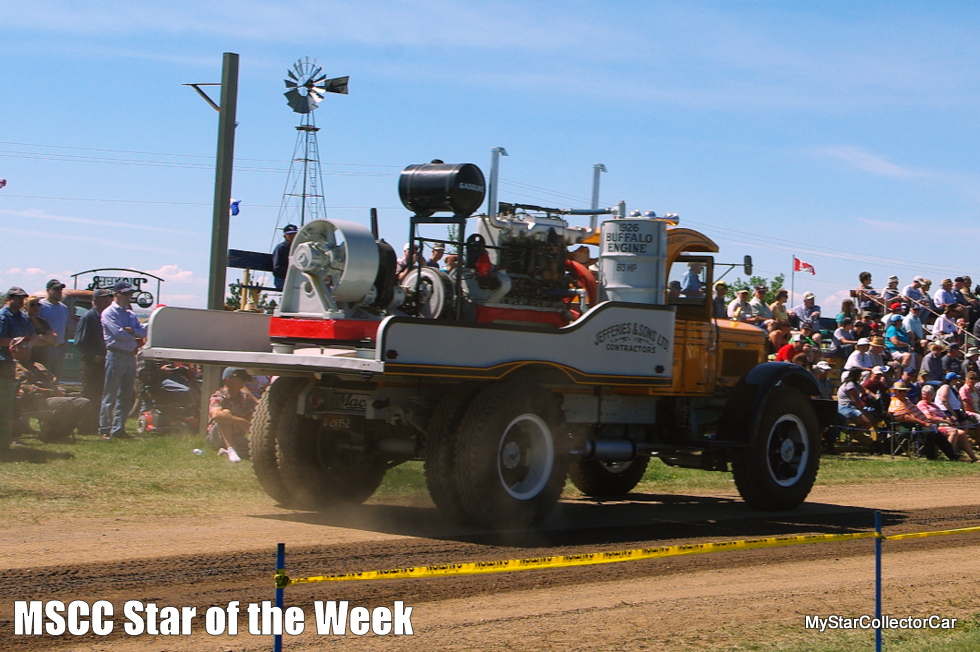 MSCC FEBRUARY 14 STAR OF THE WEEK: A BIG OLD MACK—THE ANTIDOTE TO VALENTINE'S DAY
There are a lot of moving parts on Valentine's Day and none of them are automotive-related.
This is a day dedicated to flowers and candy—not carbs and headers.
'Anything car-related is not going to fly on Valentine's Day—in fact, the only thing allowed to fly is a commercially approved Cupid.'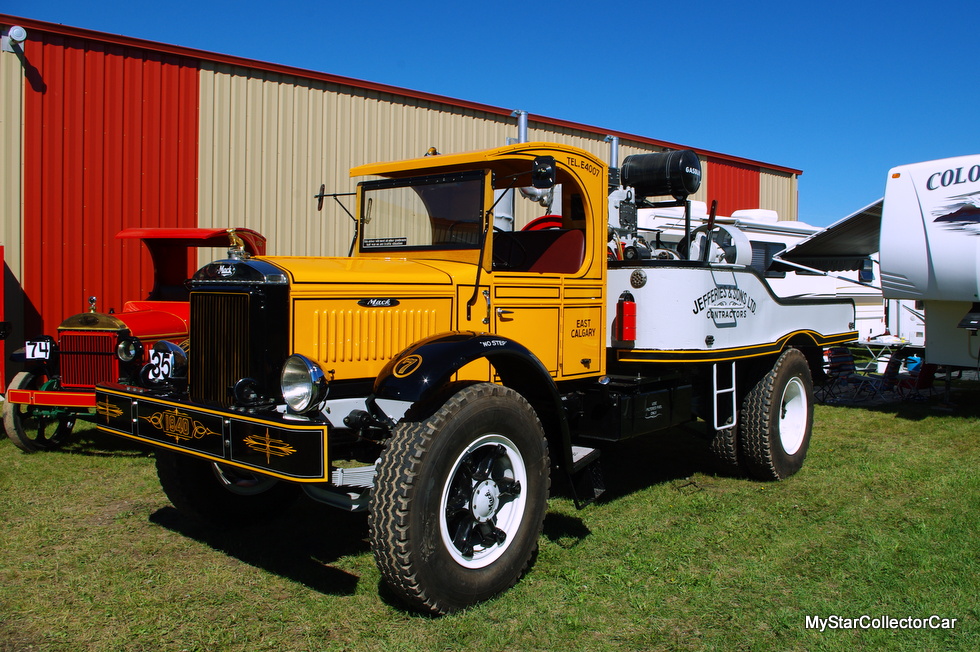 That's why this MSCC Star of the Week is a big old Mack—it's the antidote to the flowers and candy of Valentine's Day.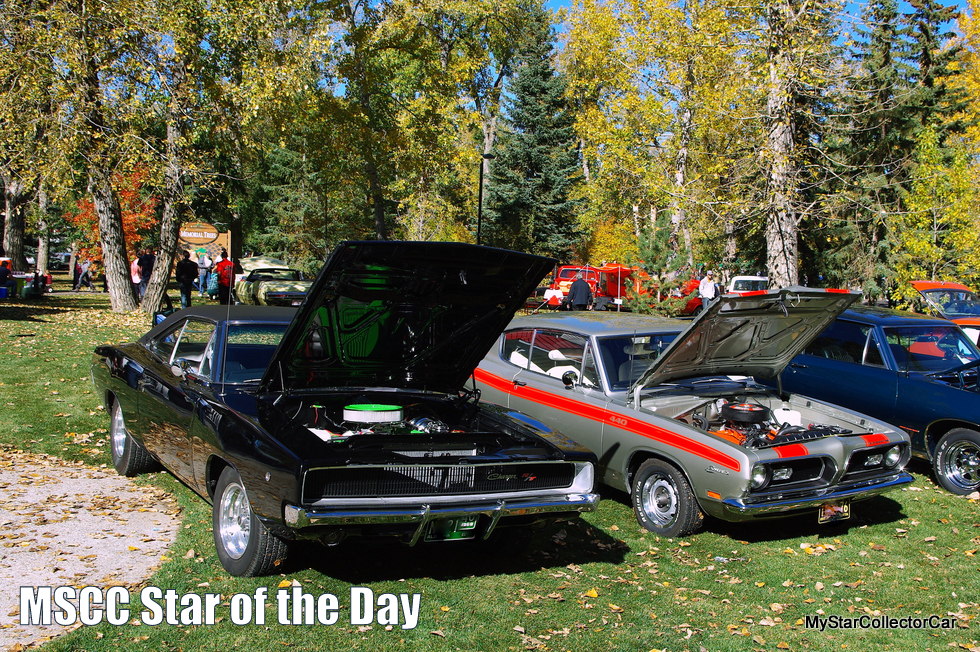 MSCC FEBRUARY 13 STAR OF THE DAY: '68 CHARGER RT PLUS A '69 BARRACUDA 440—FORCE MEETS STYLE
Late 60s Mopar muscle is worth its weight in gold thanks to a storied history at the track and on the street.
'Mopars were known for their brute force and understated style in the early days of muscle but in the late 1960s Plymouths and Dodges added form to their function with some very cool cars.'
There was still an iron fist in a Mopar, but it was wrapped in an iron glove.
The MSCC Star of the Day is a pair of Mopars where force met style—a '68 Charger RT and a 440-powered '69 Barracuda.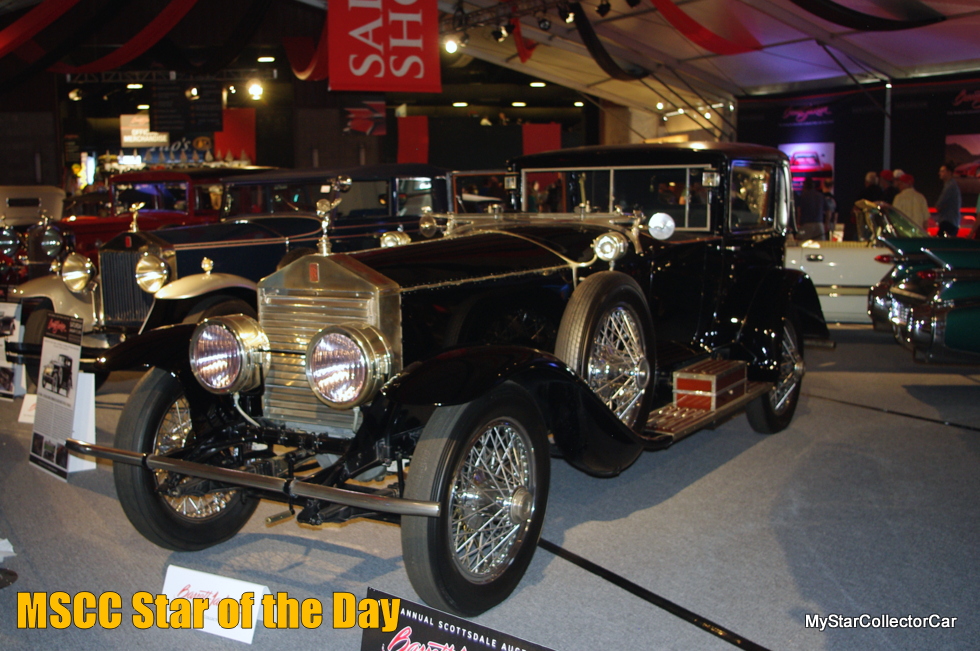 MSCC FEB 12 STAR OF THE DAY: 1925 ROLLS-ROYCE SPRINGFIELD SILVER GHOST RIVIERA TOWN CAR—CLASS DISTINCTION WAS OBVIOUS
Class structure was a huge part of European society.
'Basically if your dad was a lamplighter in 1800s London, then your fate was sealed as a future lamplighter so a gig as the CEO of the lamplighting company was unlikely and a rise to the upper nobility class was absolutely impossible.'
The difference was so obvious they built cars with a roof for the owner in the back seat while the chauffeur faced the rain, sleet, snow and burning sun in the wide open, roof-less front seat.
This MSCC Star of the Day 1925 Rolls-Royce Springfield Silver Ghost Riviera Town Car is great example of a past when class distinction was really obvious.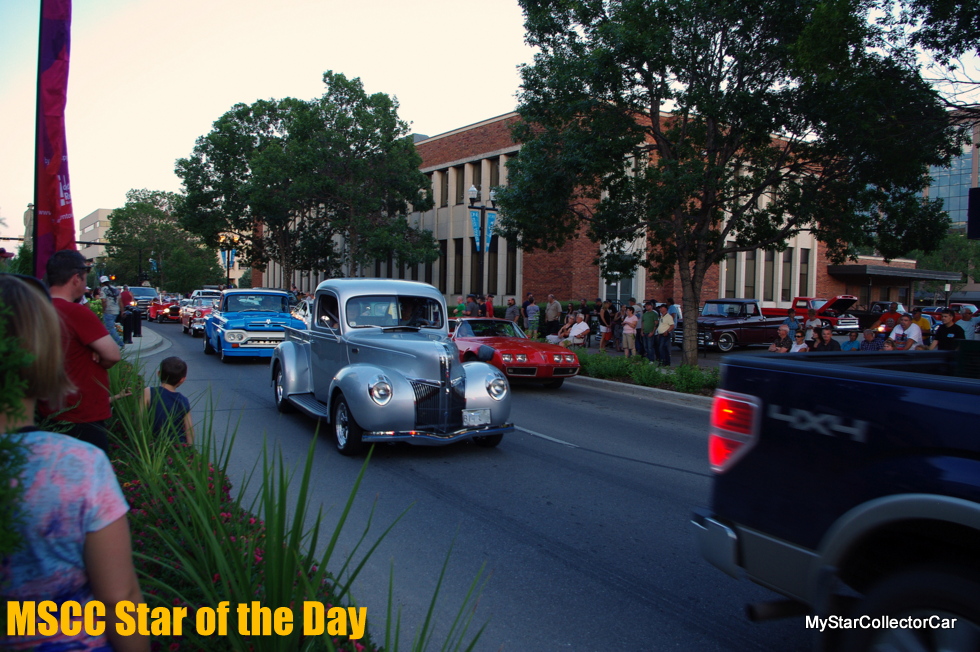 MSCC FEB 11 STAR OF THE DAY: A PARADE OF CHAMPIONS—THIS IS HOW YOU REACH THE NEXT GENERATION
The car hobby is circling the drain according to the mainstream media.
'The reasons are always the same: kids aren't interested in old cars because they are too engaged in new tech to care about old tech cars, old cars are CO2 spewing monsters, Facebook is killing the car experience because it's the new version of the 50s and 60s drive-in hangout and the best one of all—mainstream media types are morons.'
This street scene from July, 2015 had thousands of kids lining the streets to see the old iron in all its glory.
The MSCC Star of the Day is a parade of champions because this is how you reach the next generation.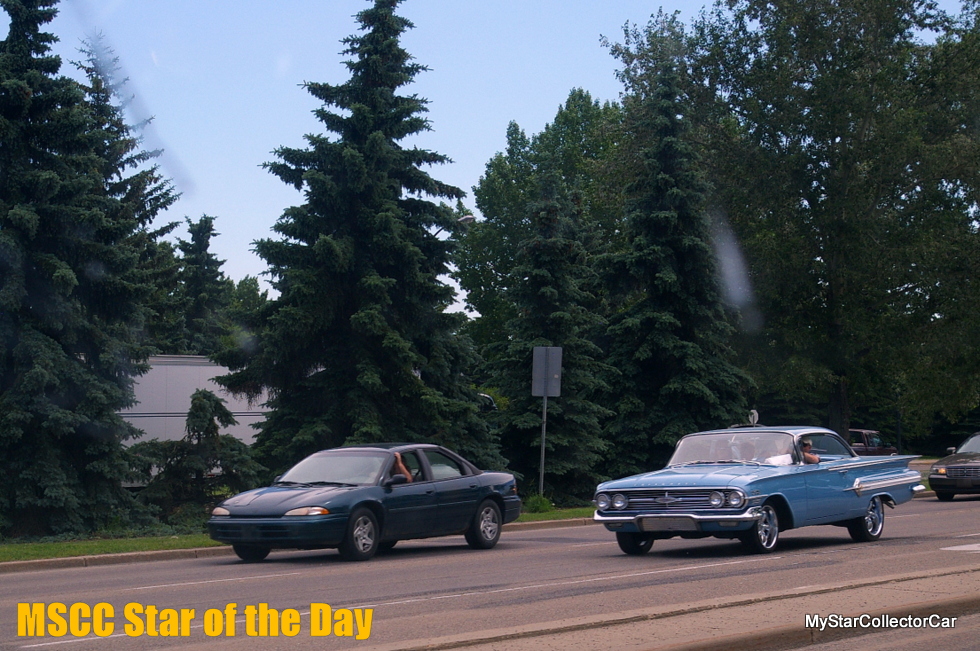 MSCC FEB 10 STAR OF THE DAY: '60 IMPALA IN TRAFFIC—A BOLD PERSONAL STATEMENT ON WHEELS
Most daily driving is a pretty mundane experience.
Cars have turned the daily commute into a vanilla experience to the point where they'll drive themselves in less than ten years.
'That autopilot option is Jetson-like in its possibilities but we lose something in the process with auto-drive cars that all look alike—it's called individuality.'
This MSCC Star of the Day '60 Impala in traffic back in 2011 is the opposite of an autopilot car—it's a bold personal statement on wheels.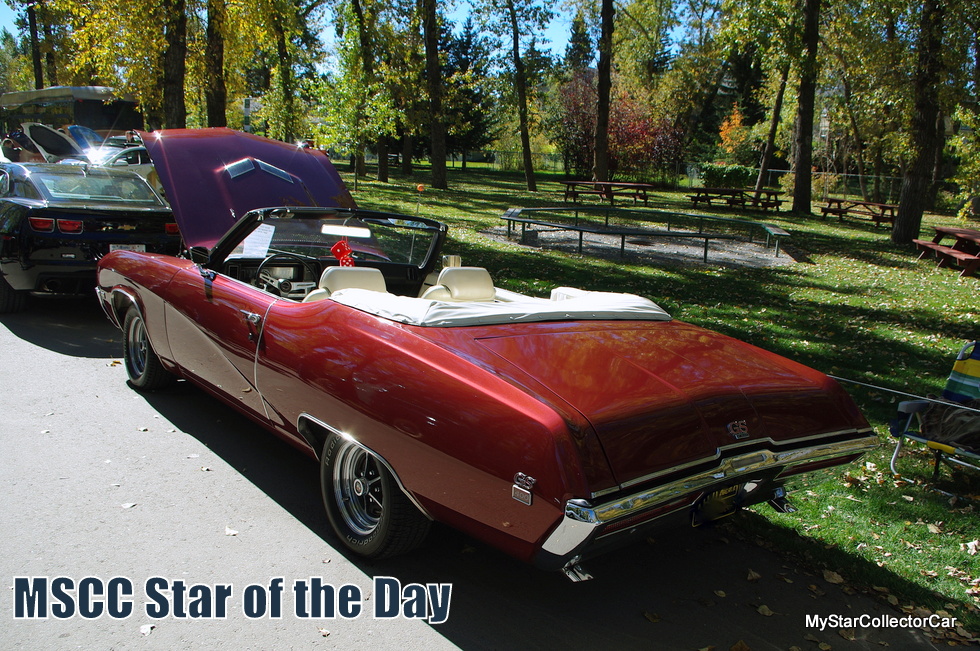 MSCC FEB 9 STAR OF THE DAY: '69 GS 400 CONVERTIBLE—BUICK BROUGHT A LITTLE MUSCLE TO THE WOODSTOCK ERA
Sonny and Cher said it best in the song 'The Beat Goes On'—cars keep getting faster all the time.
That was evident in the 1960s because Detroit upped the horsepower game every year.
'Muscle car wars were set right in the middle of the peace, love and harmony era so the streets of the late 60s were full of hippies or brute force on wheels—depending on which neighborhood you were in.'
This MSCC Star of the Day is a '69 GS 400 convertible because Buick brought a little muscle to Woodstock era.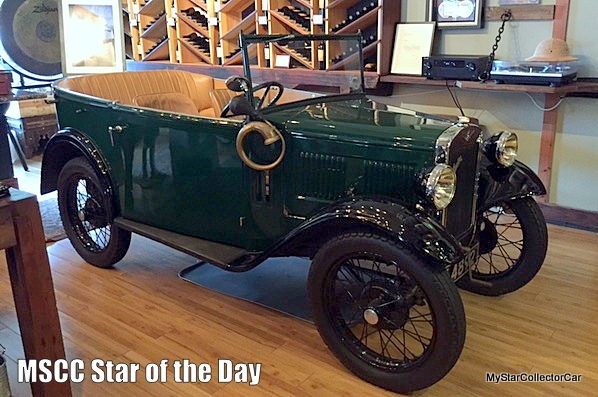 MSCC FEBRUARY 8 STAR OF THE DAY: 1933 AUSTIN SEVEN—MICK FLEETWOOD'S LETTUCE LEAF—HAPPILY, THEY'RE STILL TOGETHER
Rock stars are often associated with cars.
'Jim Morrison had a '67 Shelby Mustang GT 500, John Lennon had a psychedelic '65 Rolls Royce, Janis Joplin had a psychedelic '64 Porsche 356, Buddy Holly had a '58 Impala, and Elvis had a pink 1955 Series 60 Cadillac.'
One thing is clear—none of the cars are still with those late rock stars.
This MSCC Star of the Day is Mick Fleetwood's humble little '33 Austin Seven—happily they're still together.
CLICK HERE to Like us on Facebook
CLICK HERE to Follow us on Twitter
CLICK HERE to Follow us on Pinterest
Please re-post this if you like this article.