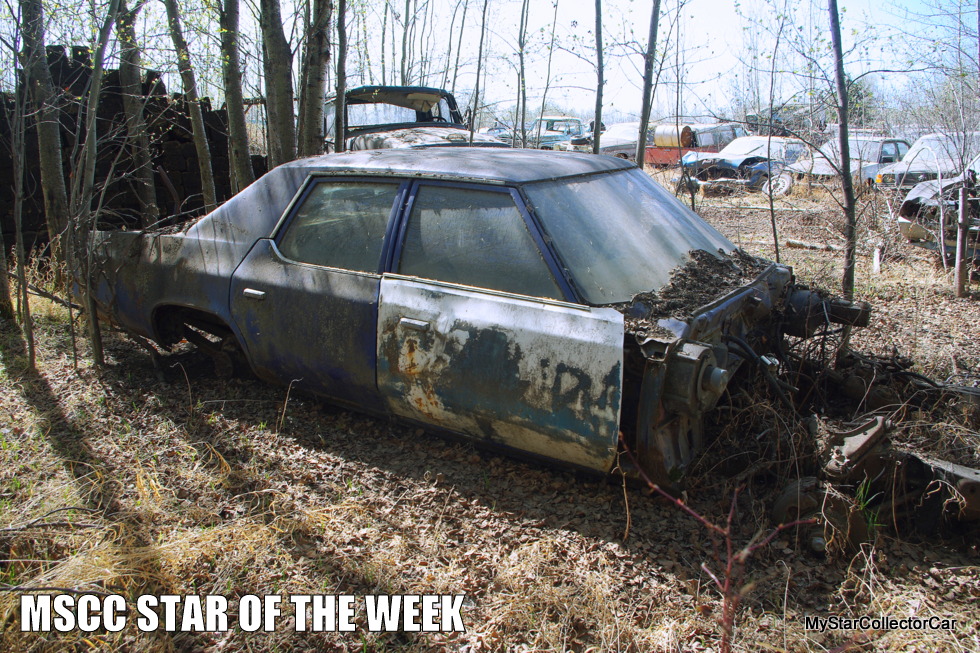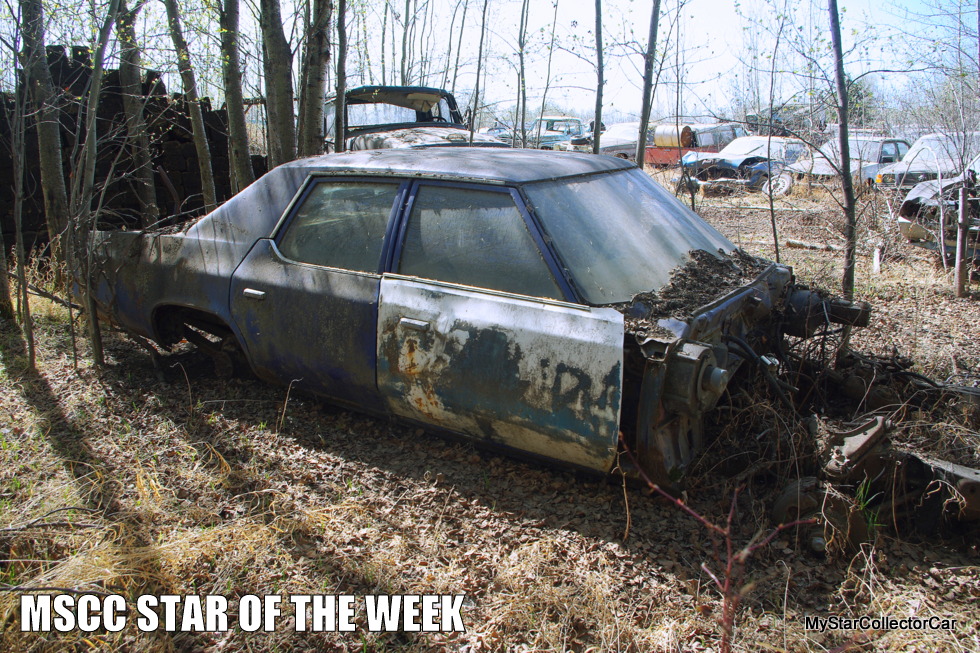 MSCC APRIL 24 STAR OF THE WEEK: C-BODY EX-RCMP POLICE CAR—LIVED HARD AND DIED YOUNG
Police cars typically don't make great used cars.
'Sure they get regular maintenance and they're built with heavy duty brakes, suspension and charging systems but their whole life is spent idling, running hard, jumping curbs or shoving bad guys' cars into ditches.'
That makes used police cars a pretty serious gamble in their second life—if they live past their first life.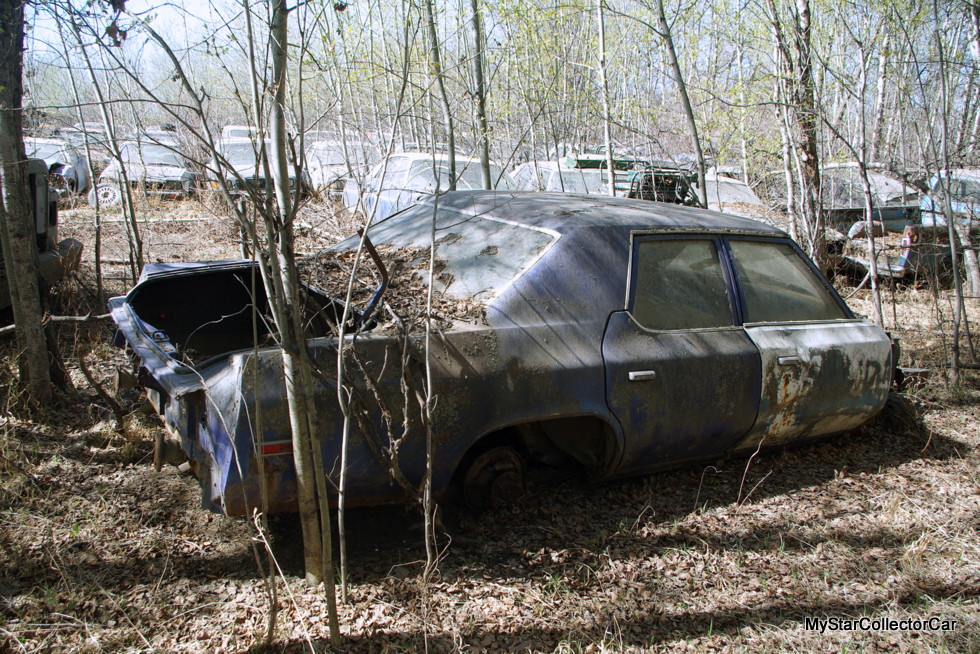 This MSCC Star of the Day ex-RCMP police car clearly didn't survive its first life so it lived hard and died young.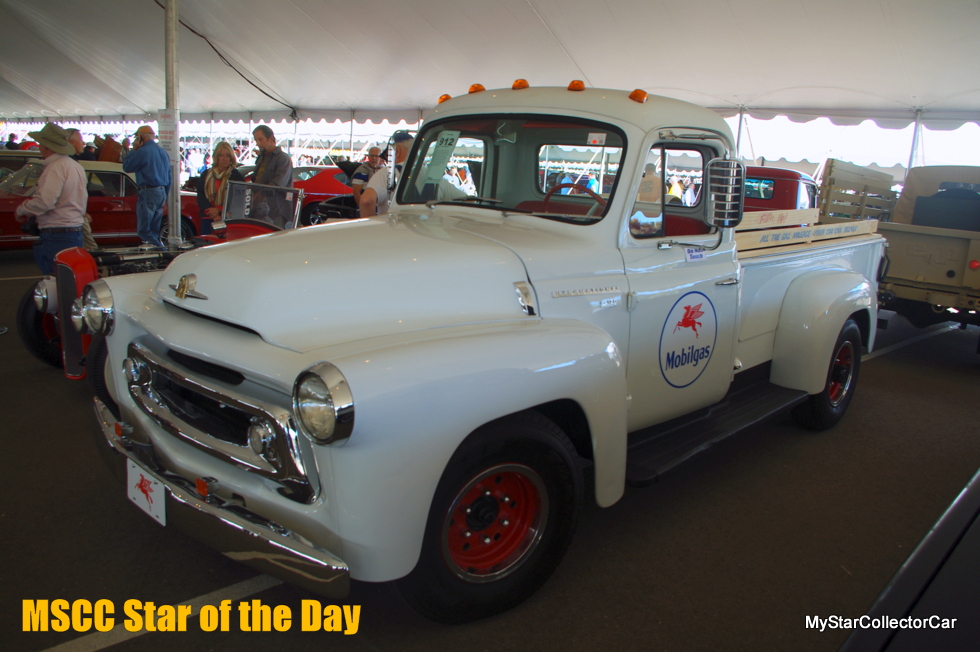 MSCC APRIL 23 STAR OF THE DAY: 1957 IHC S-120 SERIES PICKUP—THEY COULD HANDLE ANYTHING
International Harvester made some of the hardest working light trucks in the industry.
Nobody was surprised because they also made some of the hardest working heavy trucks in the industry.     
'IHC trucks were the kind of working vehicles you could run 24-7 on the job, on the farm or on the highway because they were built for everything an unforgiving world could throw at them and come back for more.'

This MSCC Star of the Day 1957 IHC S-120 pickup is a prime example of a pickup that could handle anything.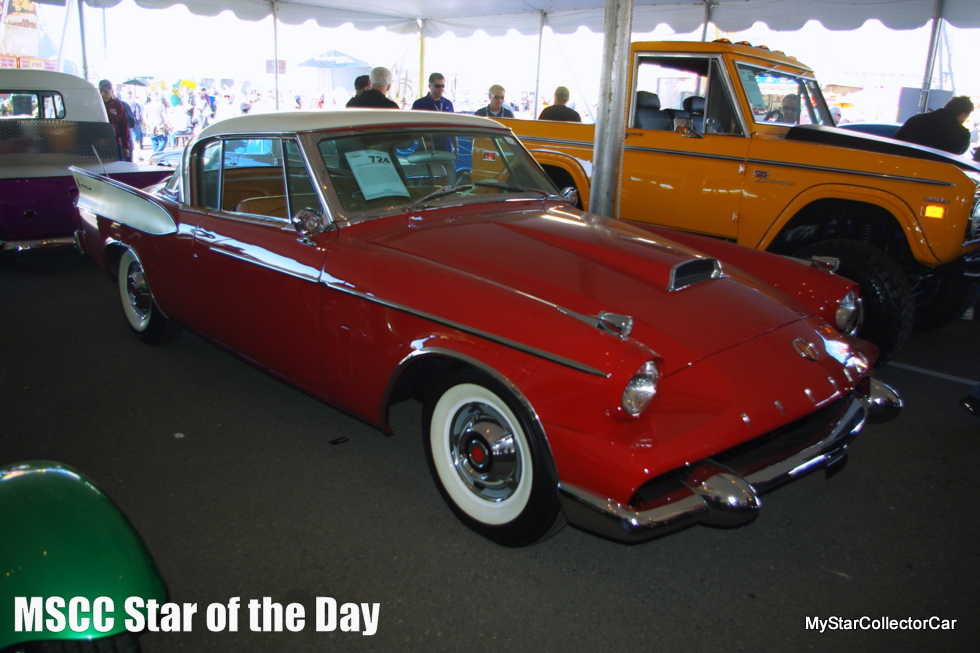 MSCC APRIL 22 STAR OF THE DAY: 1958 PACKARD HAWK SPORT COUPE – THE MOST EXCLUSIVE CAR IN AMERICA
There are several cars that are (for lack of a better term) default position classic vehicles for a number of car guys.
These are cars like the 1st Gen Camaros, Vettes, Mustangs and E-body Mopars.
There's nothing wrong with any of those cars but most car shows have a log jam of them in row after row so their impact is lost because of their sheer numbers consequently unusual cars tend to steal the spotlight.
'Unusual cars like this MSCC Star of the Day—a supercharged '58 Packard Hawk Sport Coupe (one of 588 ever built) so that's why they advertised it as the most exclusive car in America.'

MSCC APRIL 21 STAR OF THE DAY: '69 MALIBU—MID-SIZED EXCITEMENT
Old cars are often called boats because in 2016 anything bigger than a Nissan Micra is massive in some social arenas.
Fortunately there are cars older than last week and they give us a perspective on this dangerously limited knowledge of automotive history.
'Back in the day when manufacturers duked it out every year there was bloody competition in every segment of the car market so you had to build compacts, intermediate, full-sized and luxury-sized cars—most hard of thinking types call them all land yachts from intermediate on up.'
This MSCC Star of the Day intermediate class '69 Malibu was in traffic yesterday giving lessons in history and mid-sized excitement.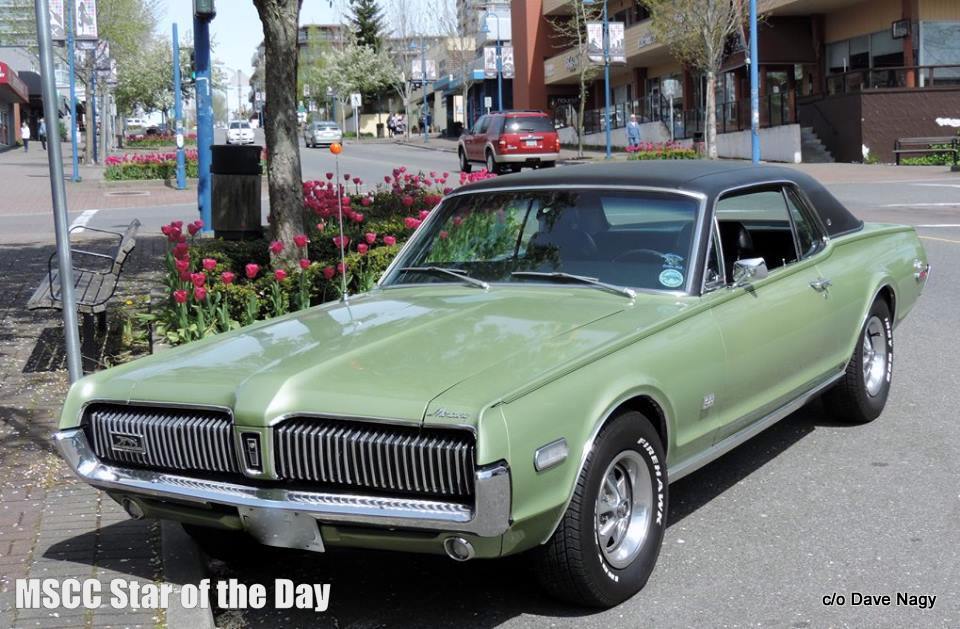 MSCC APRIL 20 STAR OF THE DAY: '68 COUGAR—THIS CAT HAD CLAWS
The Mercury Cougar debuted in 1967 and unlike its Mustang cousin, you couldn't order a six-cylinder in a Cougar.
These cats came with a small block Ford or you could jump into a 390 or in some cases—a 427 big block.
'Cougars were built to be a pony car with a little more style—the kind of car an up and comer on Wall Street would drive so he could basically own a Mustang-like car with more flair and comfort.'
This MSCC Star of the Day '68 Cougar (6.5 liter) was a big block 390 version so this cat clearly had claws.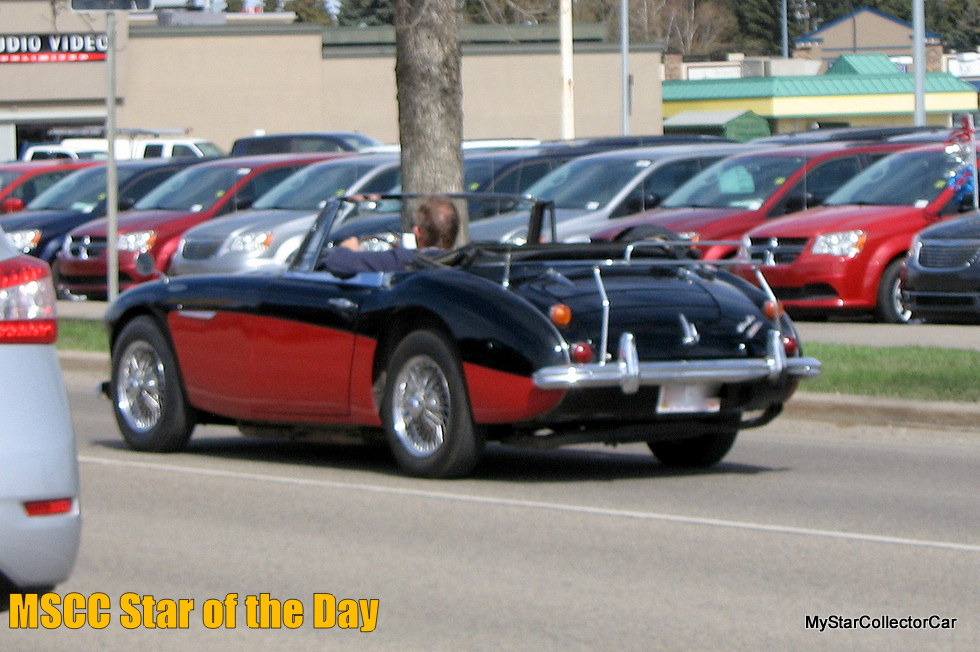 MSCC APRIL 19 STAR OF THE DAY: THE BEST PART ABOUT AN EL NINO SPRING? AN AUSTIN-HEALEY HITS THE STREET EARLY
El Nino is one of the most welcome weather events you can have in the frozen north.
El Nino means winter arrives late, doesn't deliver a throat punch and leaves early.  
'Climate change alarmists will tell you a warm winter is catastrophic but try and sell that theory to anyone who lives in area where a change in a long, brutally cold season is more welcome than Santa Claus on Christmas Eve.'
This MSCC Star of the Day Austin-Healey represents the best part about an El Nino spring because cars  like this hit the street early.    
MSCC APRIL 18 STAR OF THE DAY: C- BODY DODGE—THEY WERE BULLETPROOF TAXI CABS
Commercial fleet vehicles lead a very nasty life.
They get passed from driver to driver and less than 1% of these drivers respect the vehicles.
'Police cars and taxis pound down battle-scarred urban roads their whole lives so longevity is measured in much smaller numbers because these warriors see the worst possible conditions—once they can't handle them, the crusher is called.'
This MSCC Star of the Day C-Body Dodge is a great example of a bulletproof taxi cab because these brutes hung in there better than most.   
CLICK HERE to Like us on Facebook
CLICK HERE to Follow us on Twitter
CLICK HERE to Follow us on Pinterest
Please re-post this if you like this article.