Vern Smart is no stranger to custom builds and know his way around a project in a big way.
Vern is also a big fan of the post-war cars, particularly a 1946 Mercury Deluxe Business Coupe that caught his eye many years ago. The former owner of the Merc was also its first owner and reluctant to part with the car because he was very attached to the classic coupe.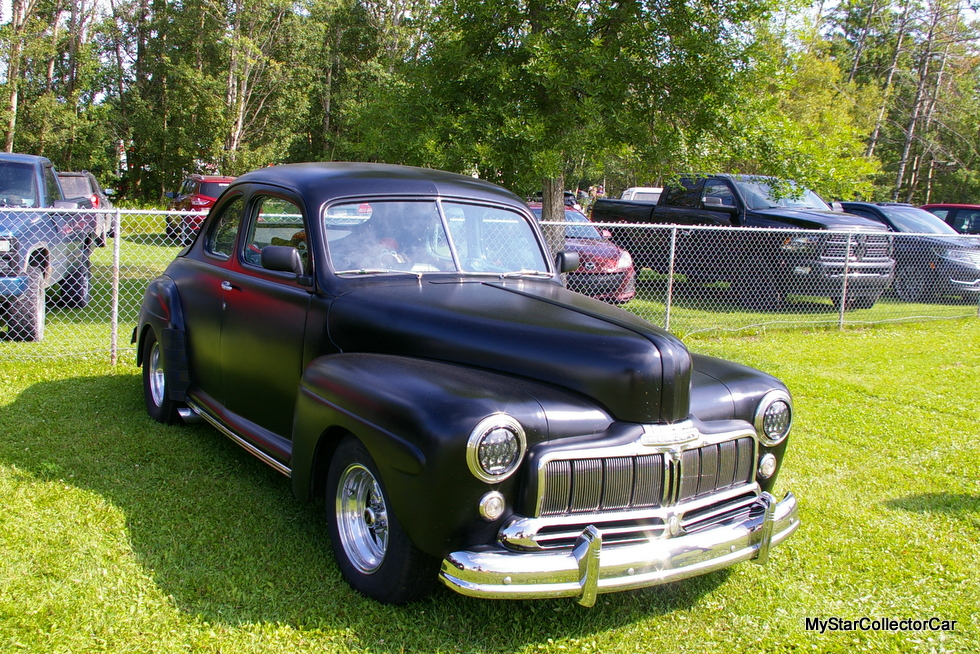 The Merc had been retired from the road for many years when Vern discovered it under a tarp and it needed plenty of work; although Vern was happy with the overall condition of the Merc's body. The previous owner was fighting health issues and decided to sell his '46 Mercury to Vern about 11 years ago.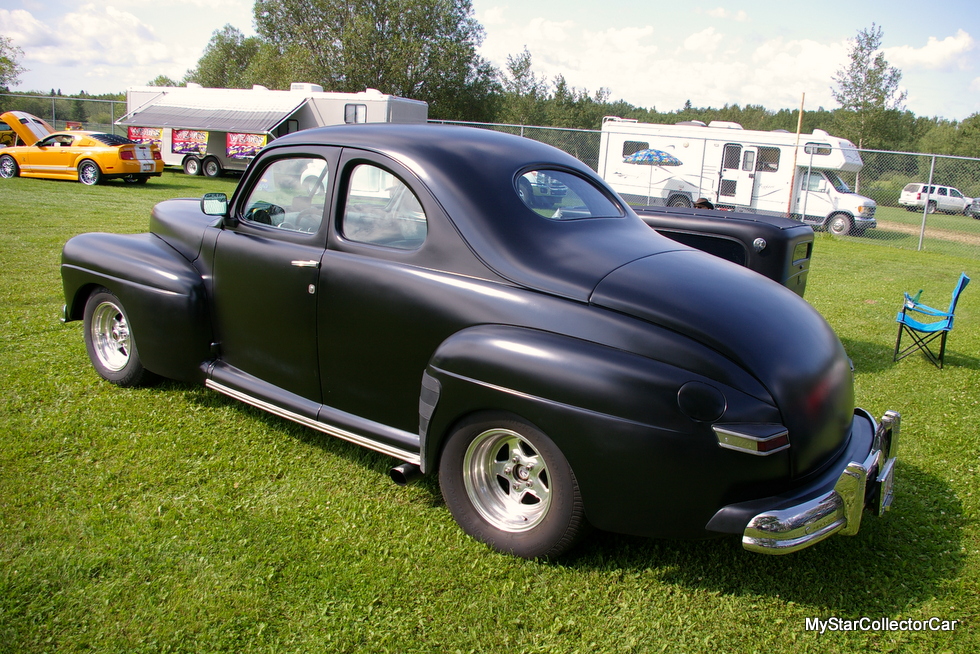 As mentioned, Vern is a dyed-in-the-wool hot rod kind of guy and had big plans for the car. The car would retain its Ford identity, including its engine upgrade from the Blue Oval Boys. Now it sports a 427 Cobra beast of a motor that offers 540 horsepower upon request.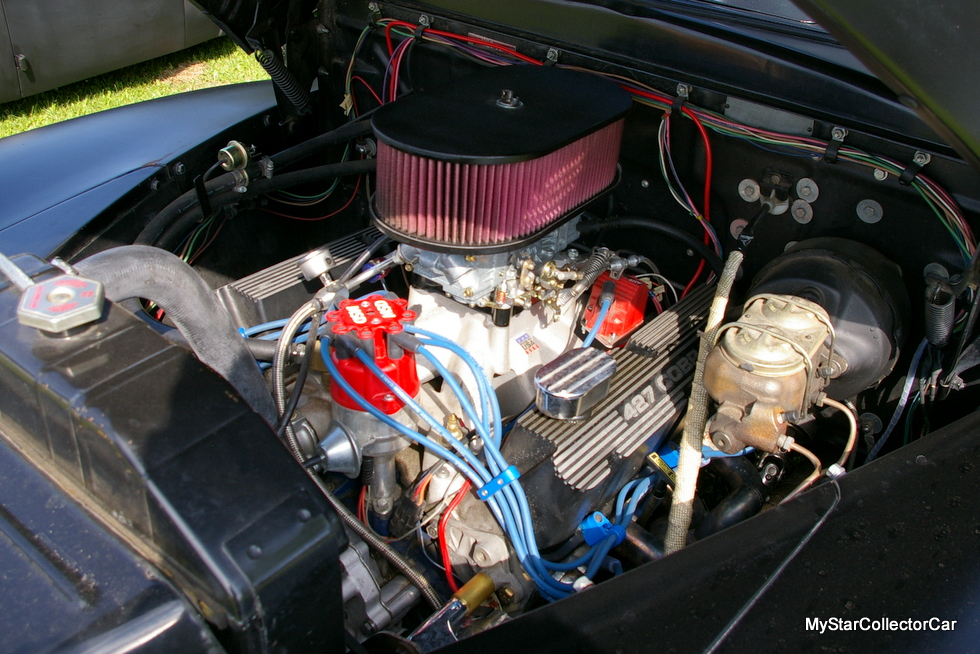 The Merc also has an aftermarket 5-speed manual transmission that can handle the big engine and transfer all of its horses to the 9-inch Ford rear end with ease.
The huge power boost required serious frame modifications to handle the big horsepower upgrades. Vern discarded the original components and added four wheel discs, along with an aftermarket Mustang II-style steering system so his '46 Merc could perform in modern traffic.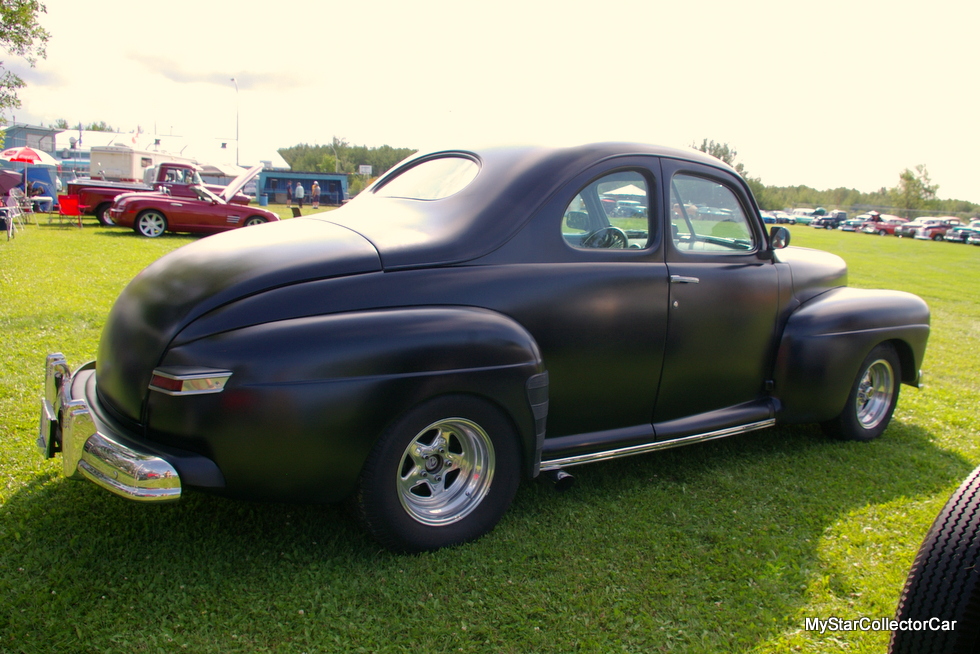 The list of modifications "just goes on and on", according to Vern, adding "you know how it goes", when it comes to a resto mod project as an endless process. Wise words from a car guy who knows the drill on a major resto mod.

Vern also wanted to see the road ahead of him at night so he added LED headlights that can illuminate the road much better than the original 6-volt lights on the Merc. The low beams of the Merc's new headlight system would likely light up a small city so Vern rarely needs to hit the high beams.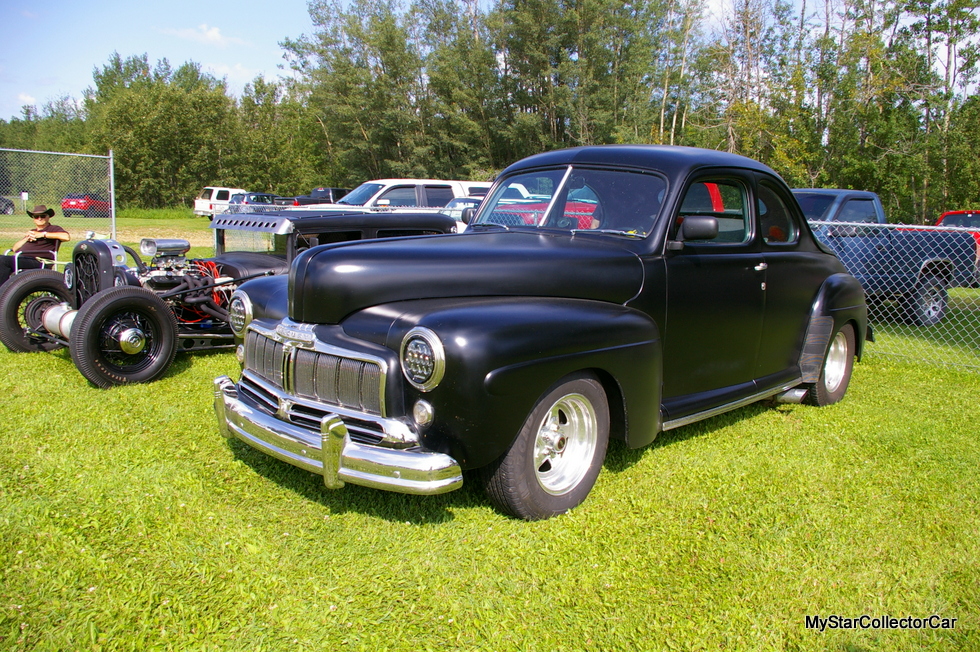 A talented buddy fabricated a custom back seat for the '46 Merc because the cars had no back seat when they left the Ford factories since they were built to be a two passenger business coupe.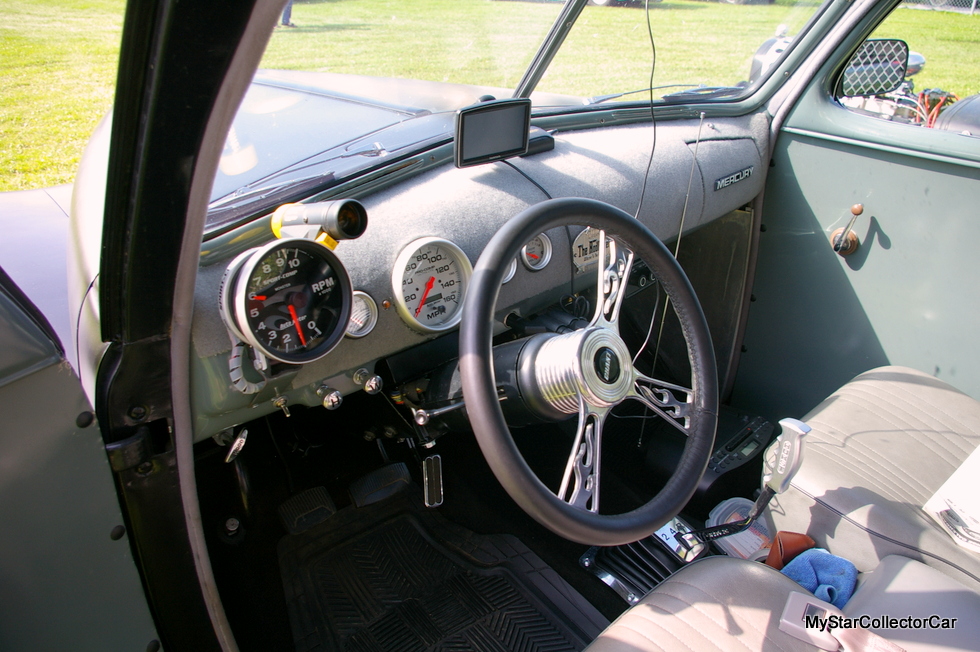 The 1946 Merc has come a long way from Vern's first day as its second owner and now it carries many fond memories for him. A plaque under the hood pays tribute to Vern's late brother Bruce and it's clear his brother was a big part of the driving experience for Vern.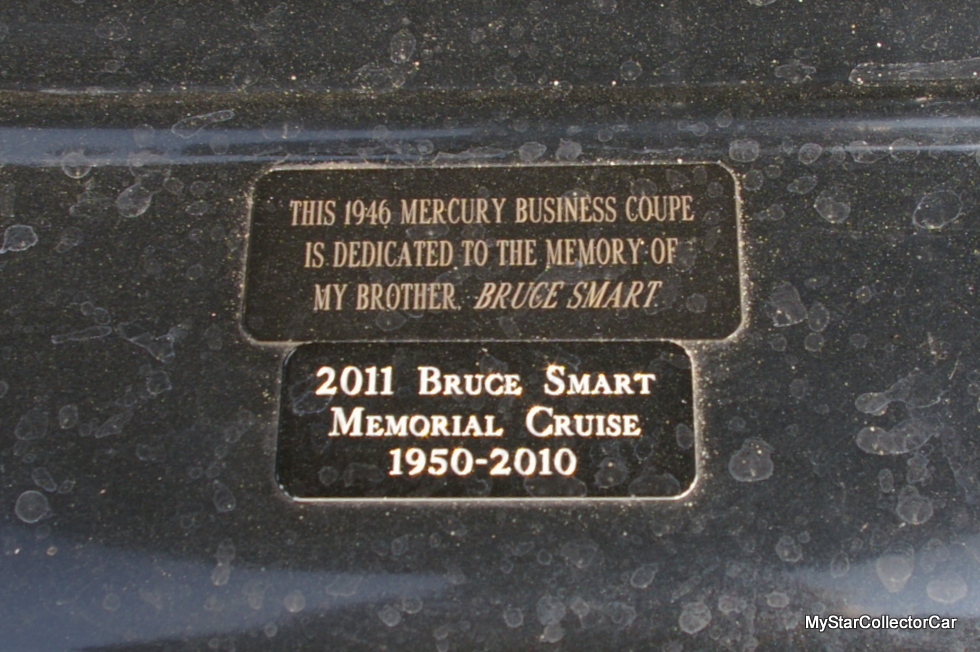 He also mentioned that Bruce watched him put the '46 Ford back on the road in beast mode and was enthusiastic about any opportunity to ride shotgun in the car.
Vern noted that "anytime I took off-he (Bruce) was there", and it was clear the two brothers bonded on every trip.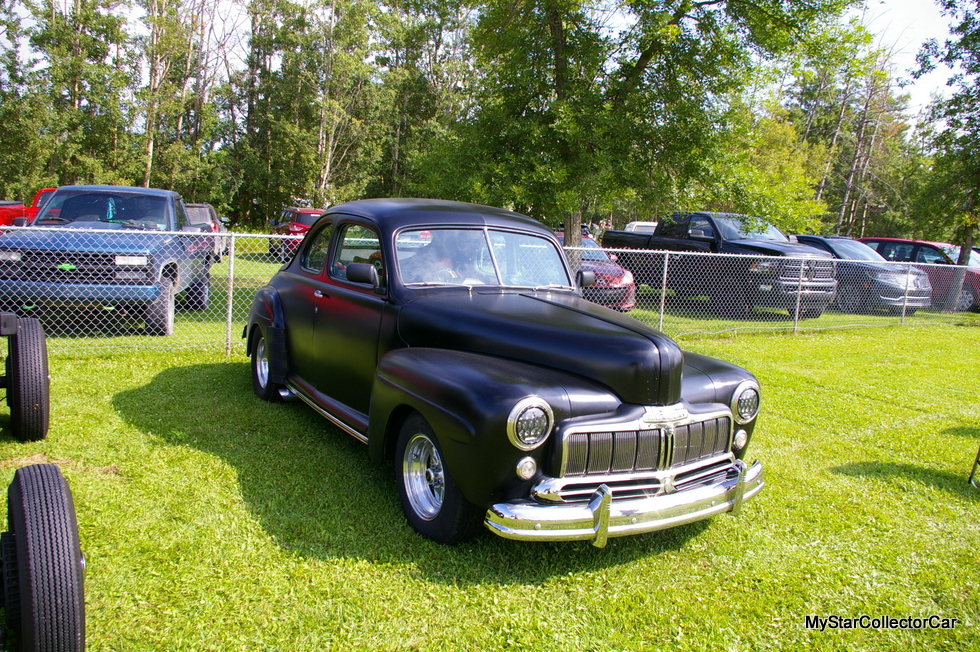 These days Vern can likely outrun just about every other car on the road, but Vern is very glad that he will never outrun the memories of good times with his brother Bruce in the 1946 Mercury Deluxe Business Coupe.
BY: Jim Sutherland
Jim Sutherland is a veteran automotive writer whose work has been published by many major print and online publications. The list includes Calgary Herald, The Truth About Cars, Red Deer Advocate, RPM Magazine, Edmonton Journal, Montreal Gazette, Windsor Star, Vancouver Province, and Post Media Wheels Section.