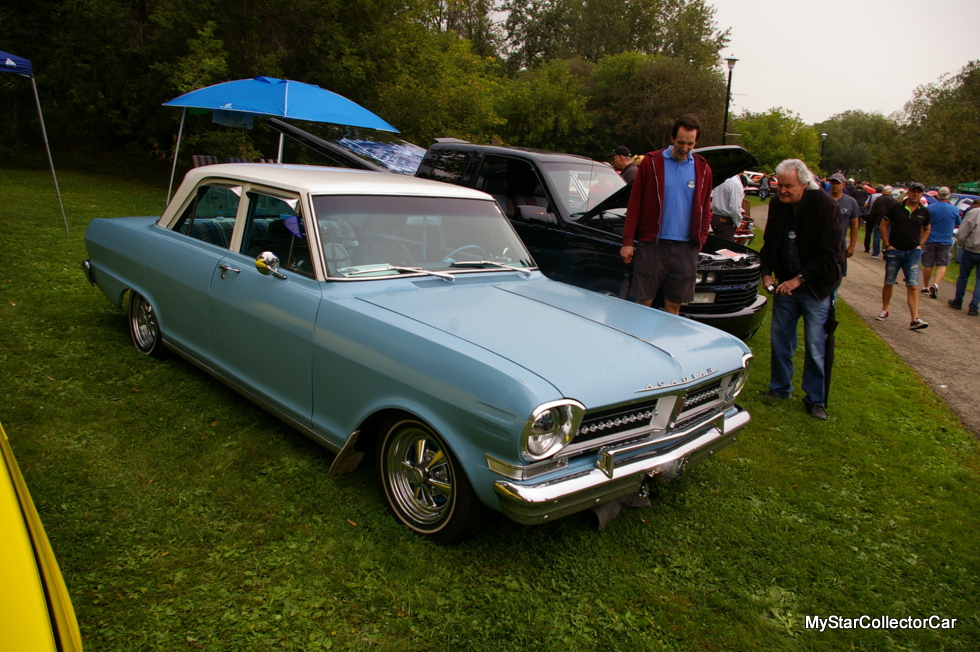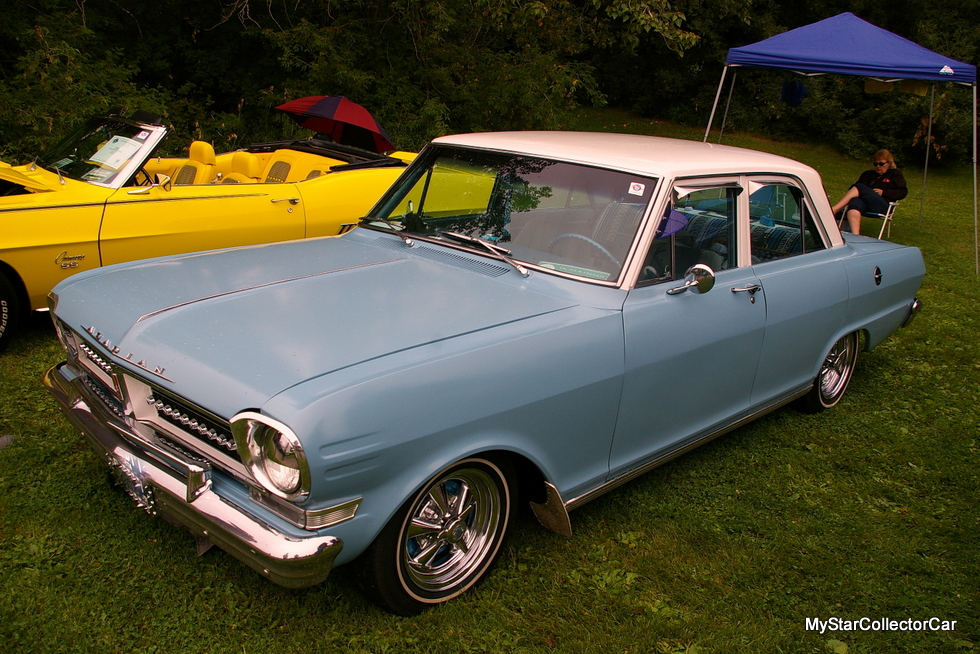 Acadian was a distinctly Canadian compact car when it debuted as a 1962 model for Pontiac dealerships in Canada.
The car was built for Canadian GM customers who wanted a Chevy II-style GM product that wasn't necessarily sold by a Chevy dealership. Enter the Acadian brand in Canada.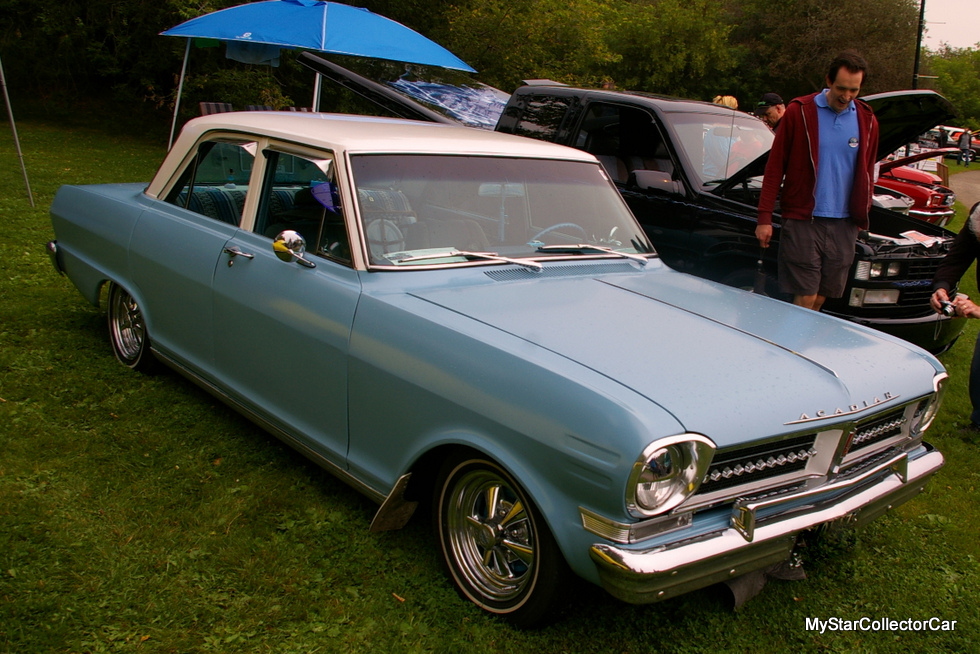 The Acadian name extends from a French-speaking region in Nova Scotia (along with other regions in northeastern North America) whose residents were eventually forced out of their region and migrated to Louisiana where their language and culture blended with the locals and became known as "Cajuns".

The area is famous in Canada from a historical sense; so a car like the Acadian that has uniquely Canadian roots was a natural for General Motors during the early 1960s from a naming perspective.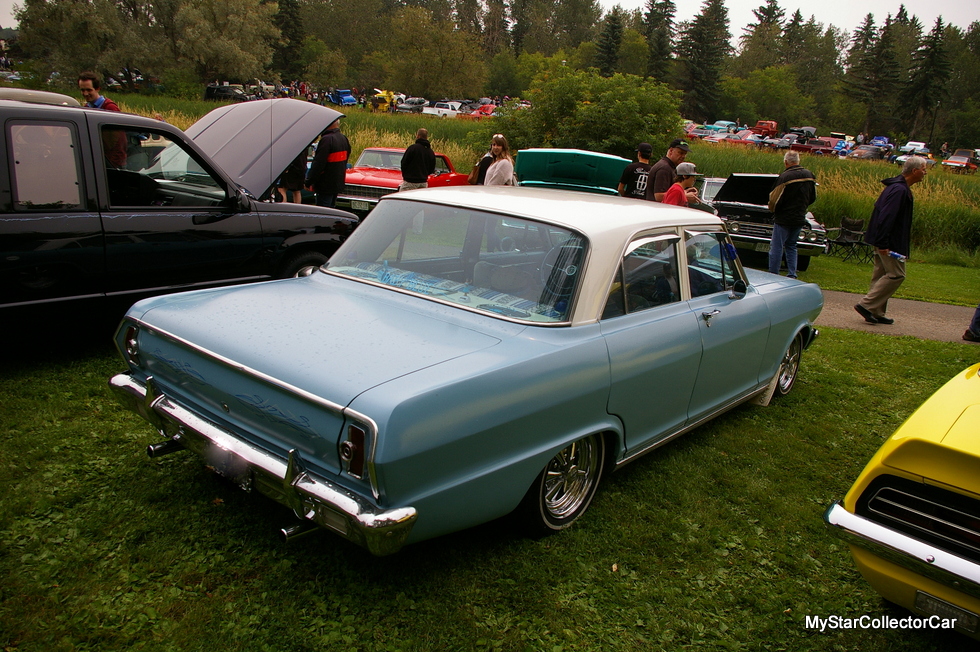 Eventually the Acadian car brand faded into the history books because the United States and Canada were able to sign a mutually beneficial auto pact that allowed the auto manufacturers to ship products from one country to the other with relative ease.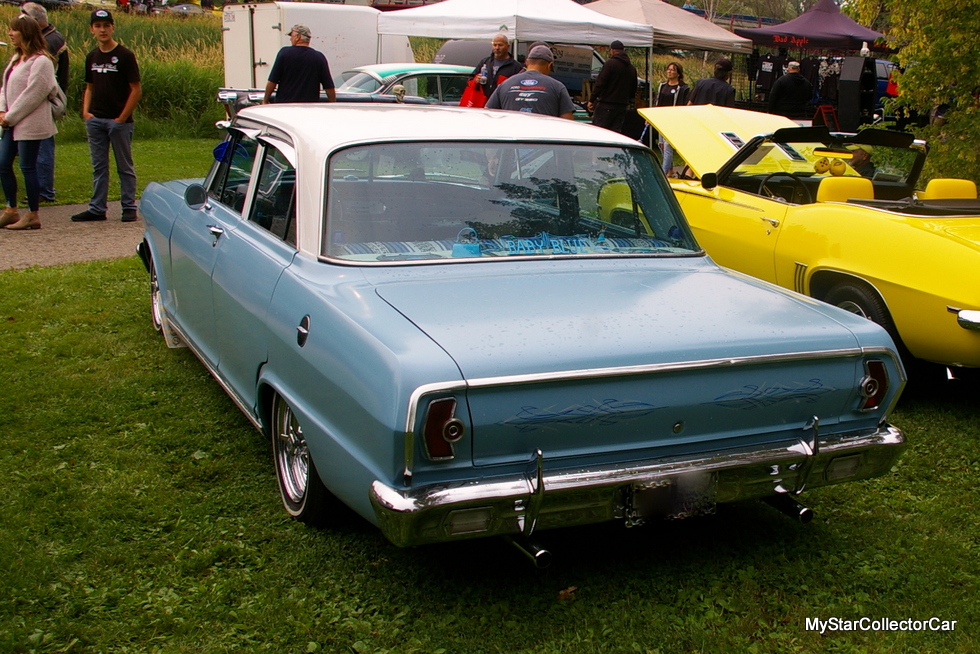 Gord Charters is the current owner of a 1964 Acadian Canso four- door sedan that bears his stamp of approval in the form of his custom pinstriping, among other subtle changes to his Canuck car.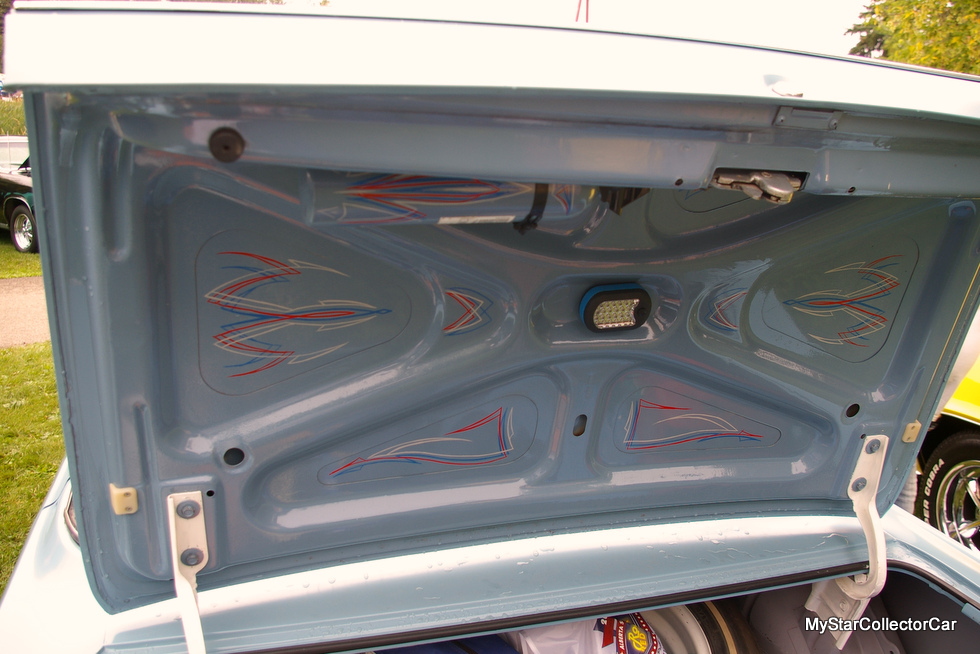 Gord is a pinstriper by trade– and a car guy by choice. He has  transformed his Canso into one of the coolest compact four-door sedans in Canada by applying an age-old car guy belief to "build as the budget allows", in his case.
Gord also mentioned that he goes old school when it comes to parts and labor for his Acadian because he works on his own car and has built the car from donor cars. The car still has its 194 cubic inch six-cylinder but now it's bolted up to a 5-speed manual donated by a mid-80s Camaro.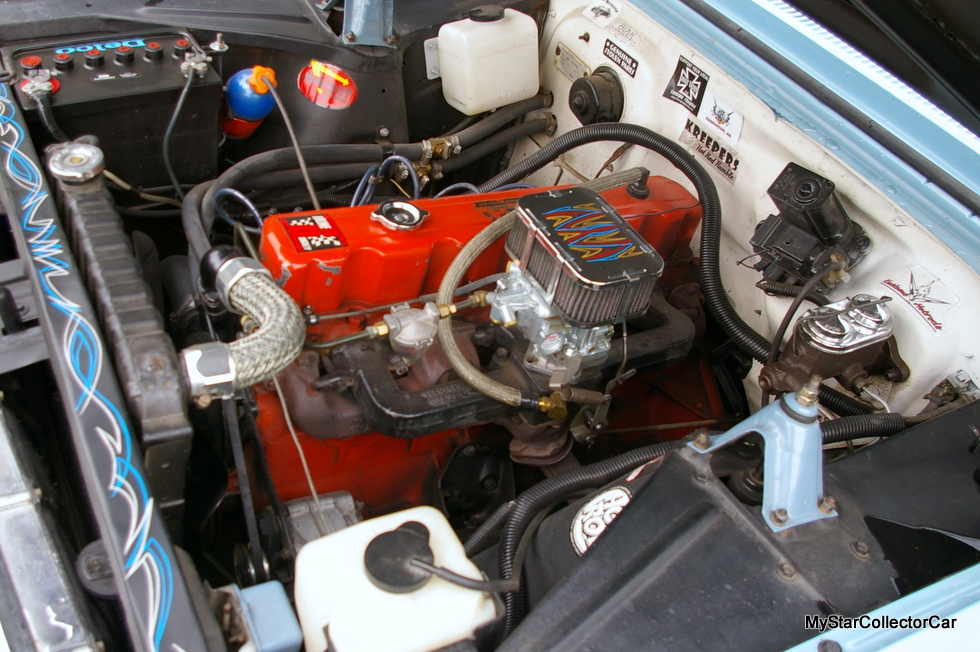 Gord added a custom sticker that reads "Ya it's a freakin 5-speed" because he encountered too many armchair quarterbacks who were anxious to tell him the Acadian models never had a 5-speed manual transmission.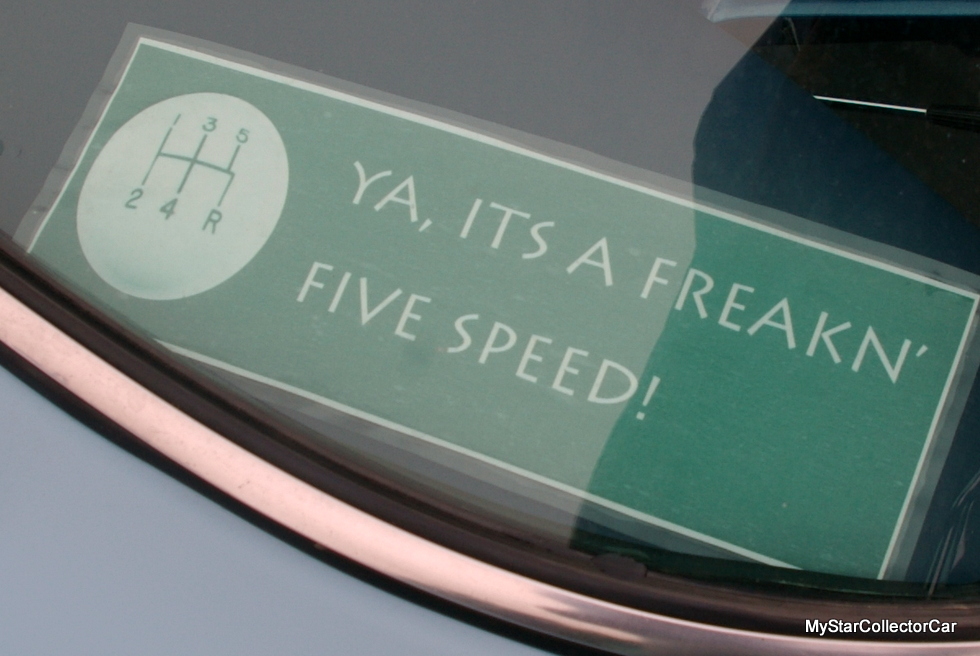 The tranny's installation process was not easy because Gord ran into a bell housing angle problem and was forced to fabricate a mount that allowed him to get the right angle for the new transmission's position with the driveshaft system. Gord added that he is not a skilled welder so he was forced to build templates and enlist the help of a welder to finish the job.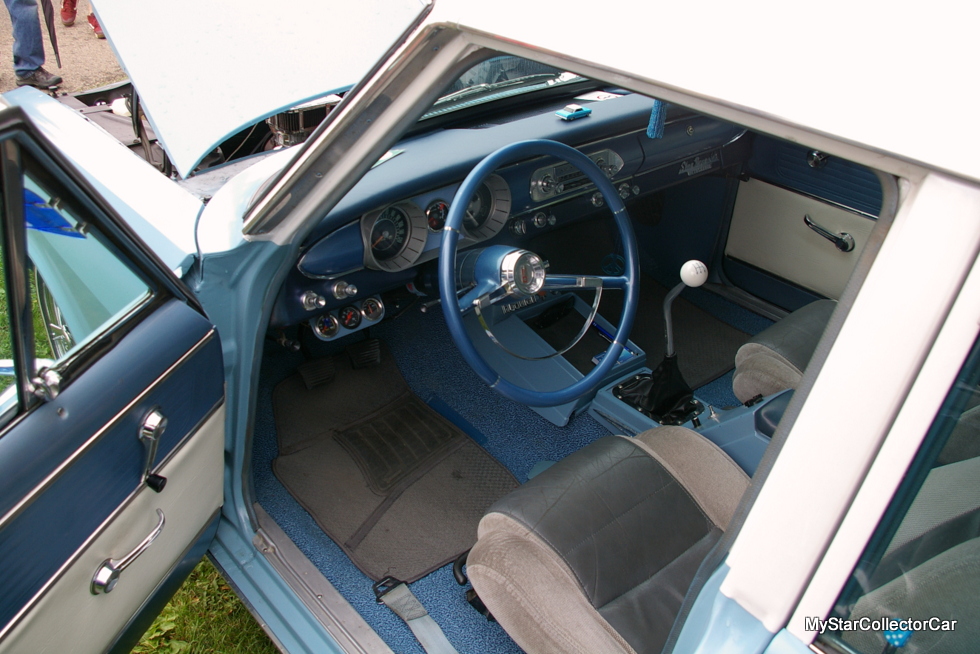 Gord also changed out the front seats and needed to fabricate a custom console out of two S-10 donors. He also hid his sound system inside the custom console.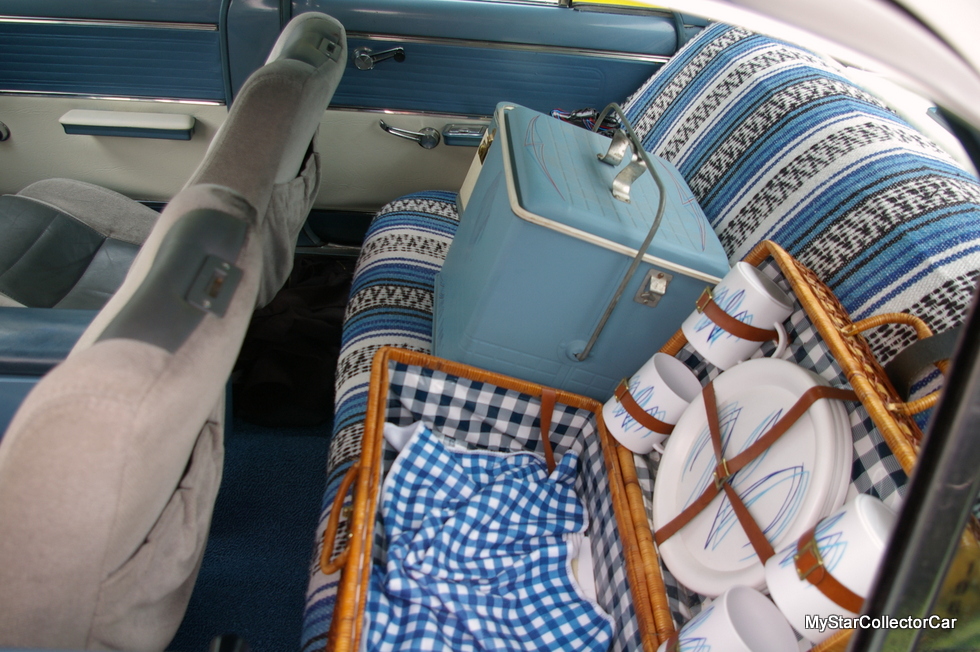 Gord replaced the clear glass in the Acadian with tinted glass from an air-conditioned donor car. He also got rid of the rear door handles on the car to give it a cleaner look.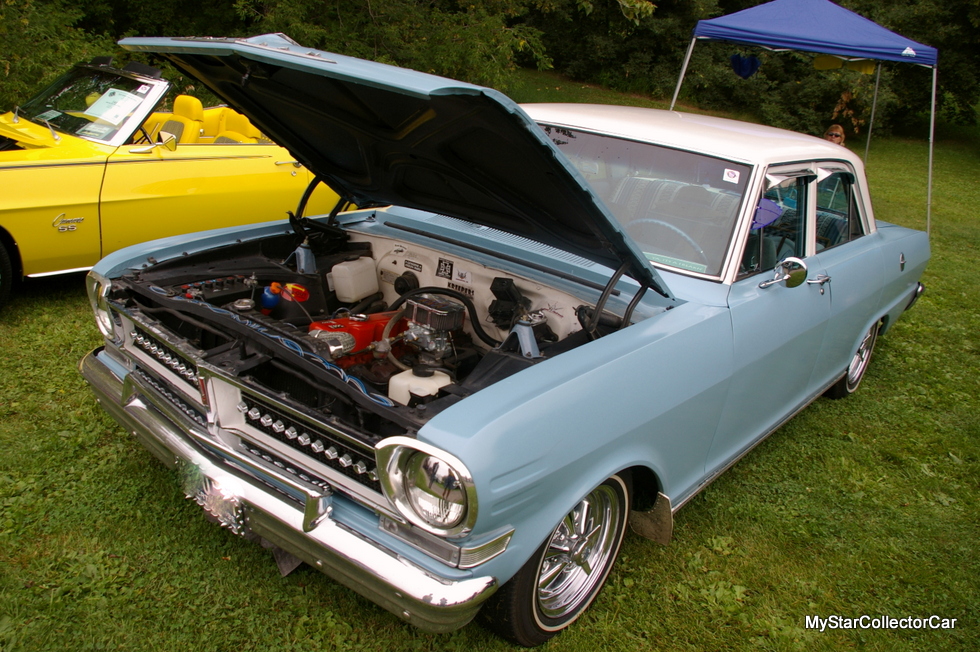 He also added a custom tachometer to the center of the instrument panel (former location of the clock option for these cars) and used his painting skills to add a maple leaf to his tach.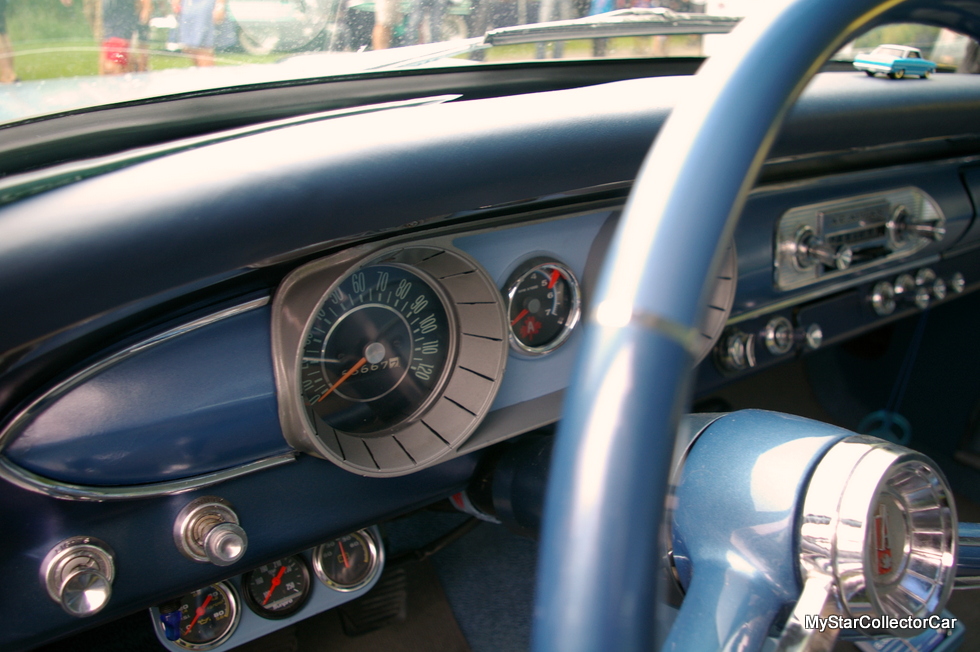 The result of Gord's efforts was a very cool 1964 Acadian Canso that can deliver performance, reliability and great MPG on every road trip (about 1000 miles/year). It does not get any better than life on the road for Gord, his wife, and Baby Blue.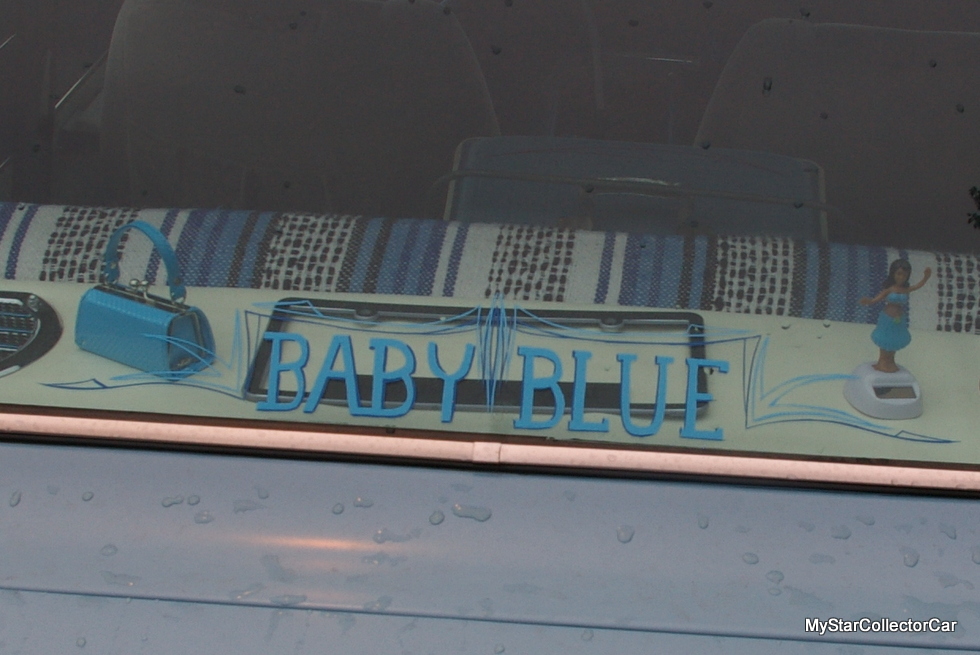 Gord called the car a "rusty 300 dollar parts car" when he purchased the '64 Acadian. He got it back on the road about 11 years ago and now he can enjoy road trips with his bride in the car they named Baby Blue.

BY: Jim Sutherland

Jim Sutherland is a veteran automotive writer whose work has been published by many major print and online publications. The list includes Calgary Herald, The Truth About Cars, Red Deer Advocate, RPM Magazine, Edmonton Journal, Montreal Gazette, Windsor Star, Vancouver Province, and Post Media Wheels Section.