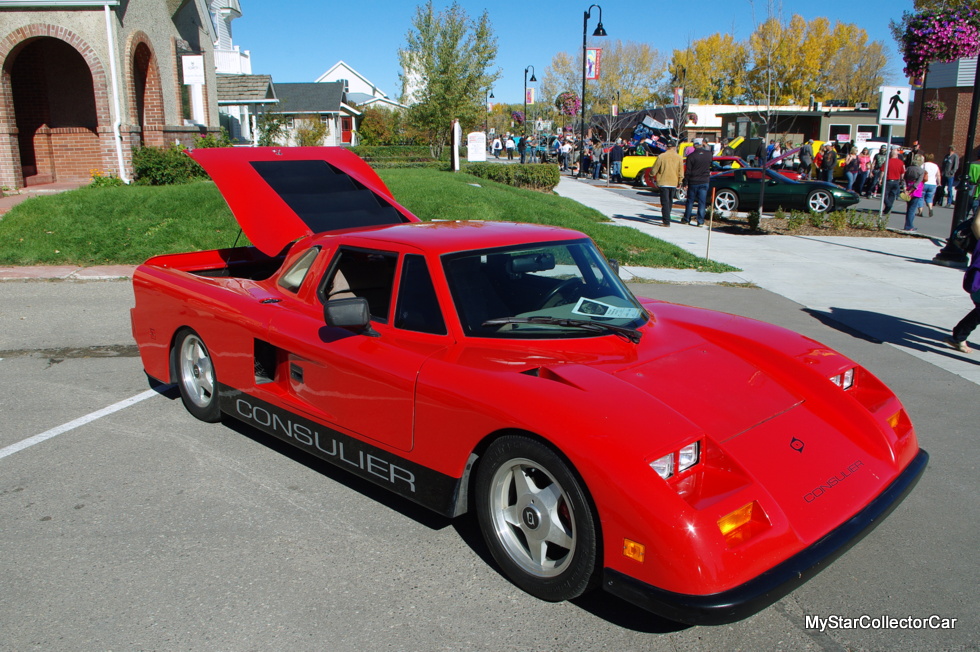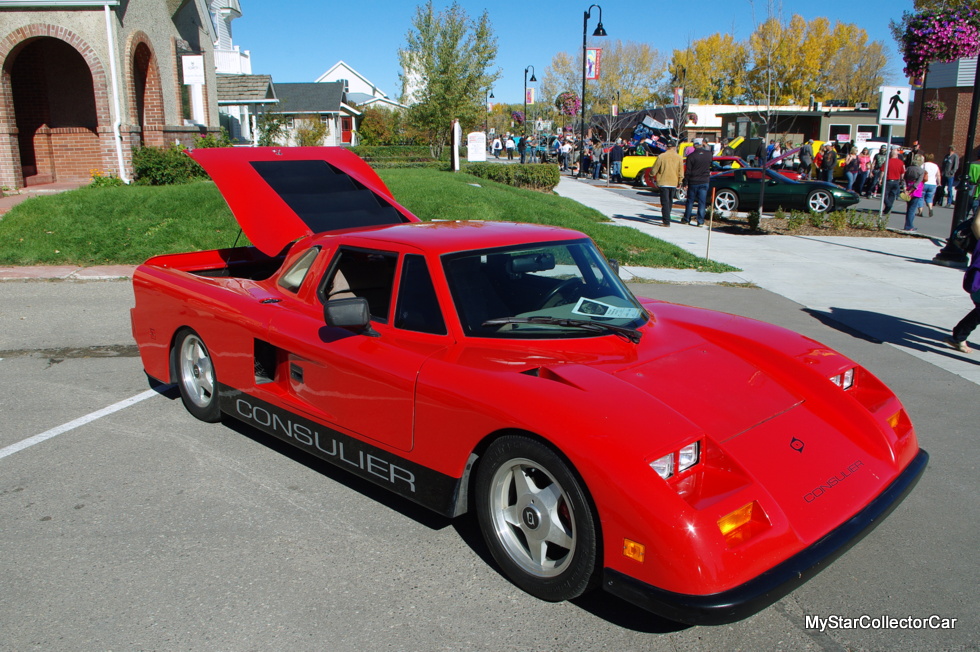 There are two reasons people gather around a car: either it's at the center of an accident scene or it's a very unusual car.
'A 1990 Consulier GTP-LX was a little of both when we saw it because it was hard to look away from the car in that accident scene kind of way where morbid fascination blends with pity.'
There was a fad that started many years ago where after-market custom body builders would build grotesque fiberglass shells that would fit on a VW Beetle chassis.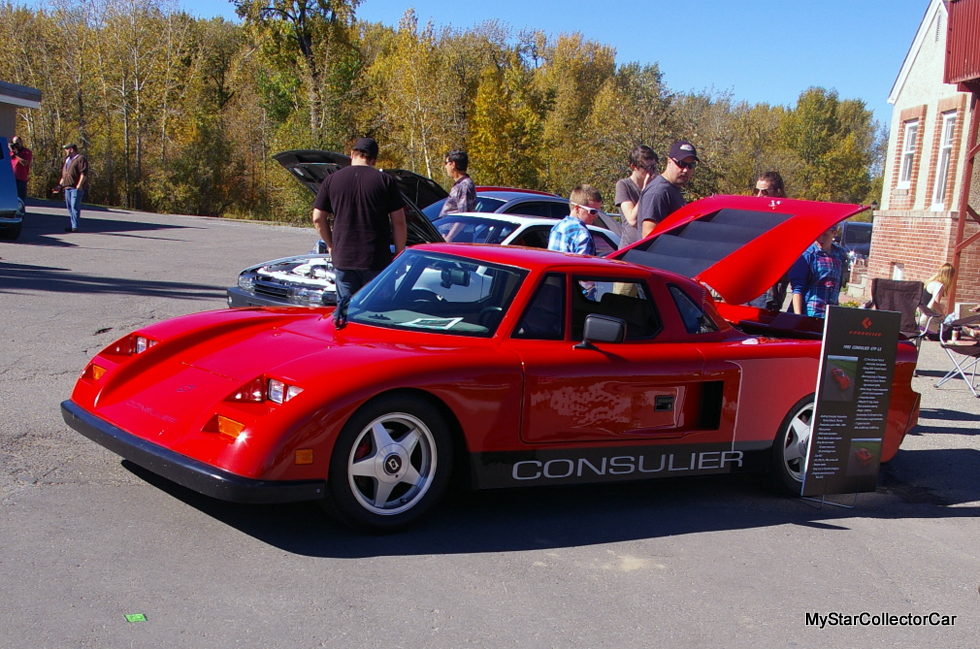 The designs were usually cartoon versions of exotic European sports cars and had neither style nor performance when they replaced the lovable Beetle body.

They were clown cars that looked like they were produced by the Acme Car Company for customers like Wile E. Coyote-with the same likelihood of success to catch up to the Roadrunner. Some of these fiberglass monstrosities looked like Wile E had already driven it over a cliff.

A 1990 Consulier GTP-LX looks like the designer paid a great deal of attention to the early pioneers in the plastic-fantastic custom car body market, but these cars had one big difference from the Beetle makeover rides: they were fast and furious.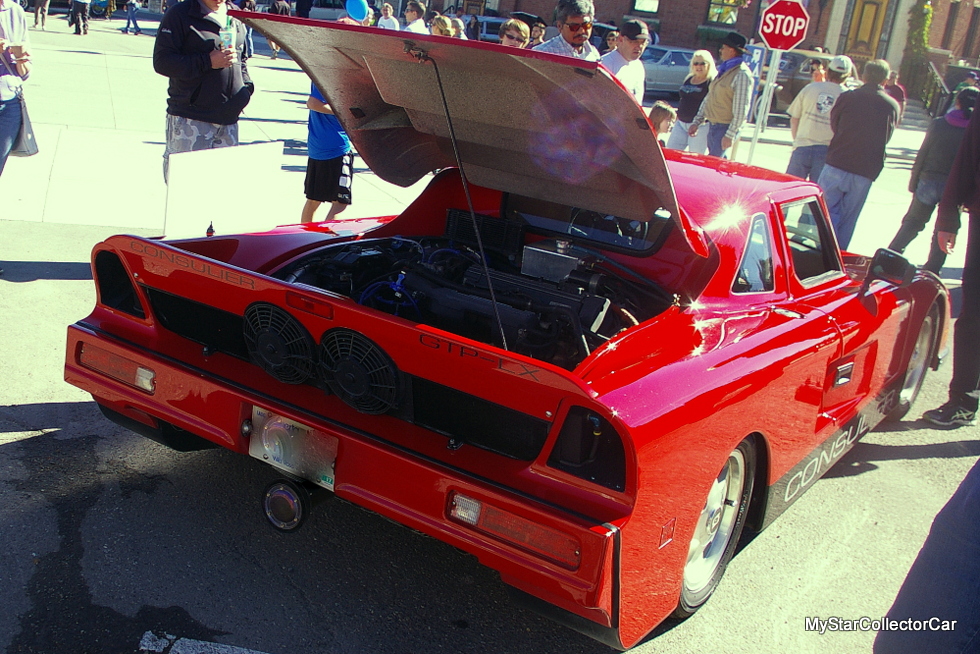 The car was powered by an unlikely engine with K-car roots; the Chrysler 2.2 Turbo-charged four banger. This version of the Mopar four cylinder engine had 190 horsepower corralled into that small combustion space and was combined with the lightweight body to provide a car guy dream when it came to that elusive power to weight ratio target.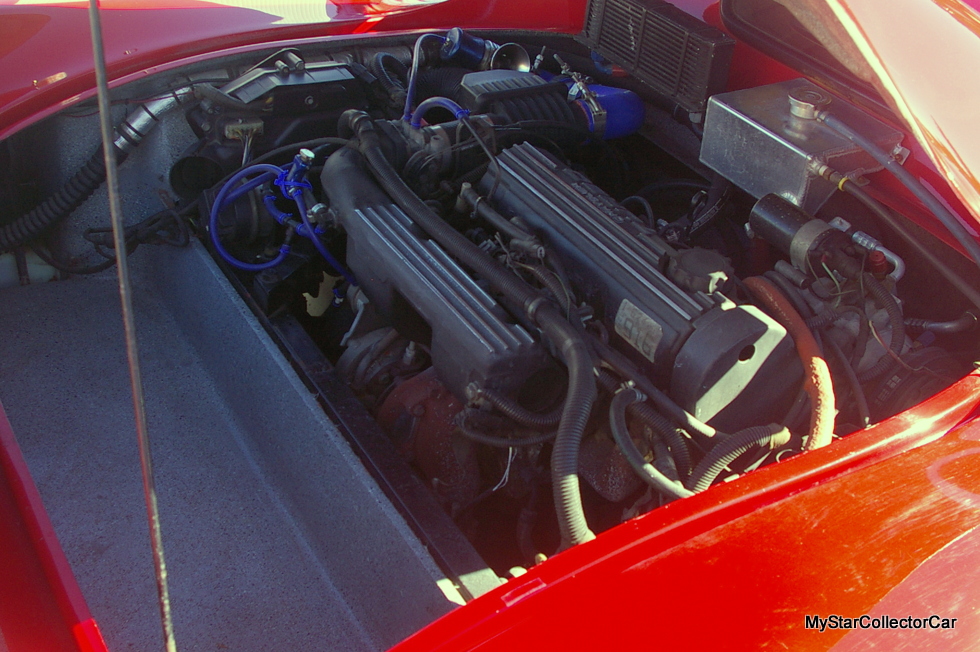 The cars were built with no metal components in the body to reduce weight. Instead they used fiberglass for its light weight and Kevlar for its strength in the bodies. Kevlar has a good track record in the bullet-proof vest industry and is also a lot lighter for police officers and soldiers to wear as a vest than heavy gauge steel.

The Consulier GTP-LX was a limited edition car in the finest tradition of the concept because there were only 83 produced during their 1988-93 model run. The LX models were an upscale version and had all of the whistles and buzzers including, PW, PB, PS, leather, air, cruise, CD stereo sound and recaro seats. They were luxury cars with a sporty flair and could do 0-60 mph in 5 seconds in the early 90s.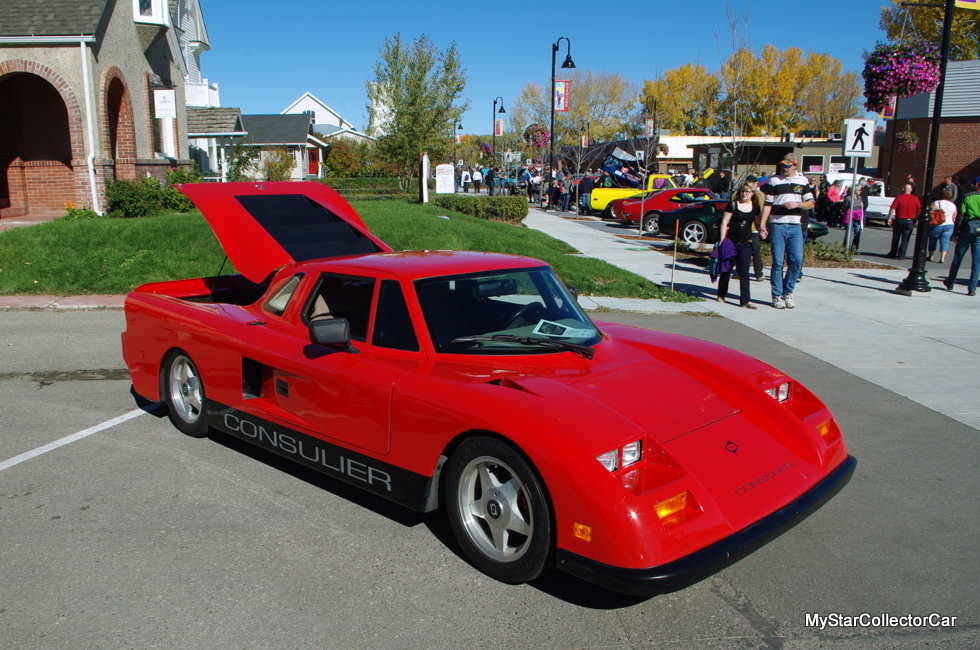 They could run with any big dog on the street and were the alpha males on the IMSA racing circuit until they were banned from competition in 1991. In short, the Consulier GTP-LX was a beast with plenty of creature comforts for everyday use. The cars even had great gas mileage and could deliver 24 mpg city and 34 mpg highway when driven in a civilized manner.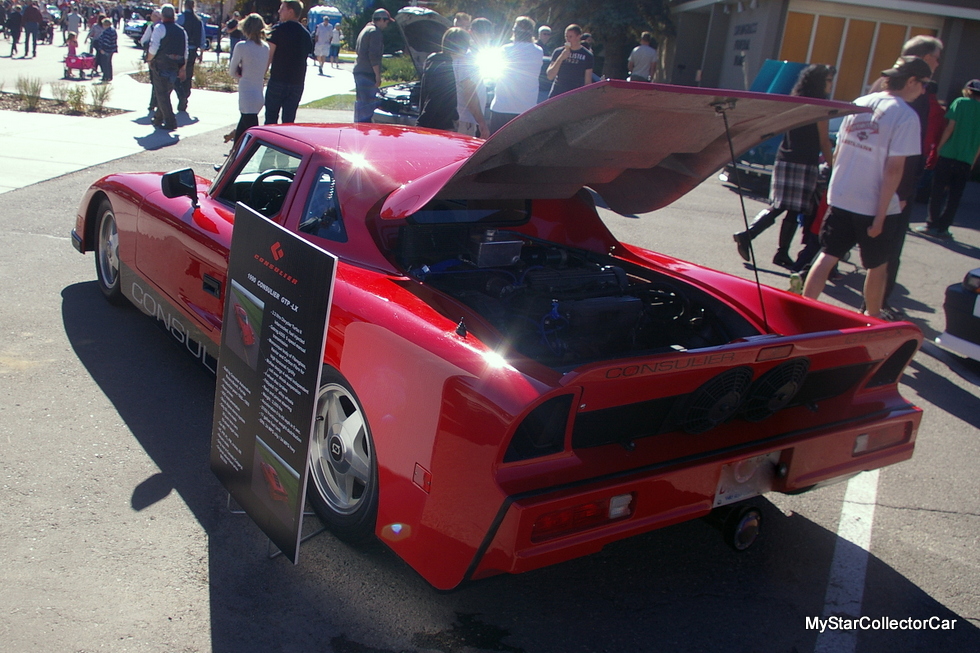 The cars may have looked like a direct blood relative of the VW custom fiberglass family when they debuted in the late 80s, but Consuliers were not simply a bolt-on weekend project that applied lipstick to a slow-moving pig like a 40 horsepower VW Beetle .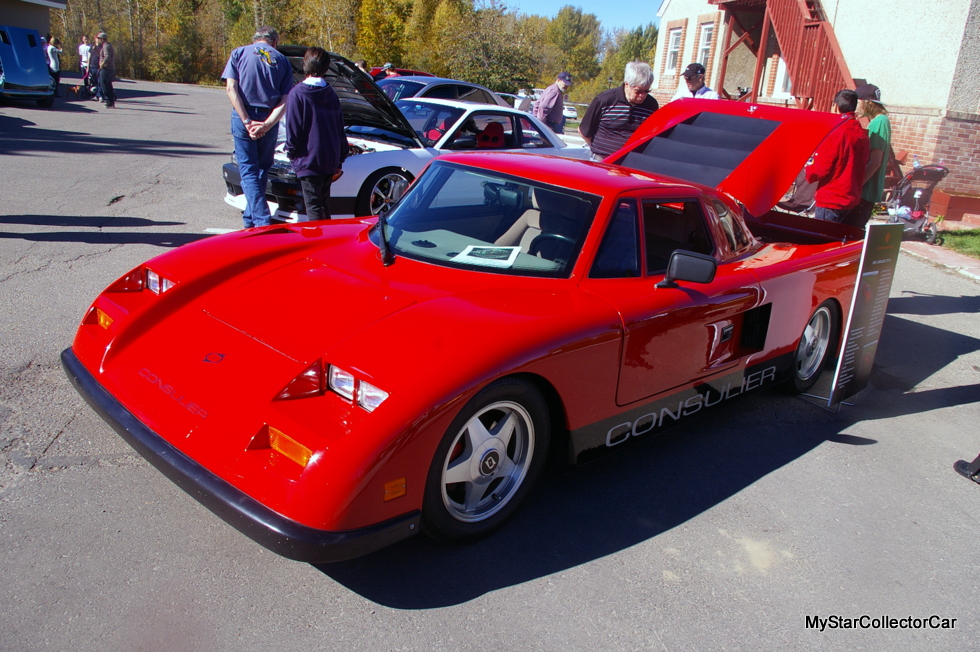 'These cars were the real deal when it came to performance and likely surprised a lot of people when they blew by them on the highway in the early 90s.'
Jim Sutherland
CLICK HERE to Like us on Facebook
CLICK HERE to Follow us on Twitter
CLICK HERE to Follow us on Pinterest
Please re-post this if you like this article.