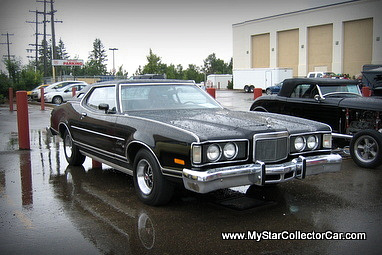 1970s bumper cars are door number two for car guys. Maybe it's the bumpers themselves or maybe it's the smog equipment that chokes off real performance.
That's a bias that needs to disappear because these are very unique cars.
Allen Bodnaruk doesn't have that anti-70s bumper car bias so he's the proud owner of this 1976 Mercury Cougar XR7.
Allen's reason for buying this car are almost older than the car hobby as he explained, " I'm a big time Ford guy, I love this 70s era and I had a Cougar before, it was a 1975 but the more I got into it the worse it looked".
Most guys fall into the trap of spending big money on a basket case but Allen was smarter than that so he dropped the ball on the '75 Cougar and started another search. "These Cougars are hard to find but I found it in an ad and it looked great. It was a one owner car and it looked like a really good unrestored original car except that it was definitely painted once".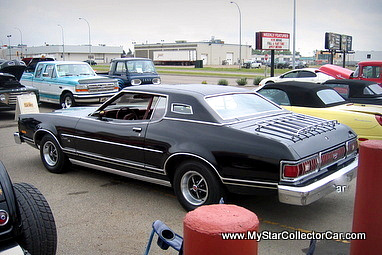 This is a 137,000 original mile car and it shows the expected wear and tear that you'd see on a survivor car but it presents very well. Allen is realistic about the car's mass appeal at a car show but he truly enjoys the ride in this 70s classic.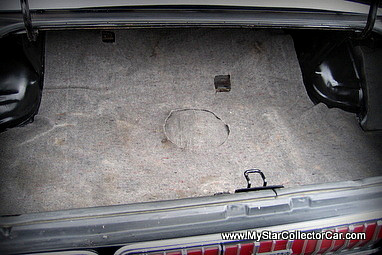 Allen explained, "It's got a 351 Windsor under the hood, cruise, factory tow hitch and an AM FM radio. The trunk rack was another factory option".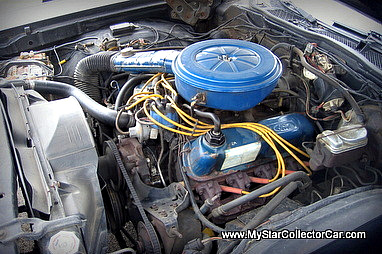 This is not a trailer queen because Allen lives several miles away from most car shows so any excursion involves a significant number of miles but he admitted, "I like to try to keep the miles down".
Allen added, " That's hard to do. It drives down the highway as straight as an arrow, it's a nice car to drive".
That's the real appeal of these '70s cars because they were built to run all day in arm chair comfort at highway speed with an 8-track blasting out the Doobie Brothers. The problem is that they fight an image problem despite the fact that they are a very cool reminder of 1970s style.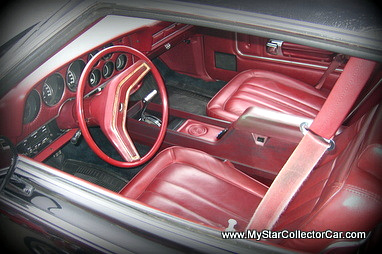 1976 Cougar XR7s rarely win best of show because of the aforementioned anti-70s car bias in the car hobby but Allen's car had a win last year at an all-Ford meet in July 2012. He didn't expect the award because there were some classic blue ovals at the show including a few that would push the six-figure envelope at any auction.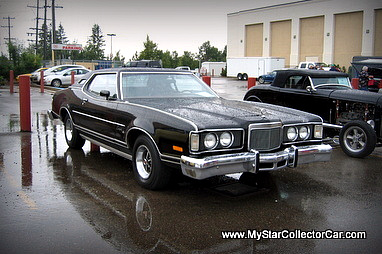 He didn't have to worry. The judges were two very pro-70s era car guys who loved this unassuming bumper car so this '76 Cougar XR7 has a "best of show" trophy in its history.
This is a very cool car but the win speaks to a higher concept…mid-70s bumper cars are cool.
Jerry Sutherland