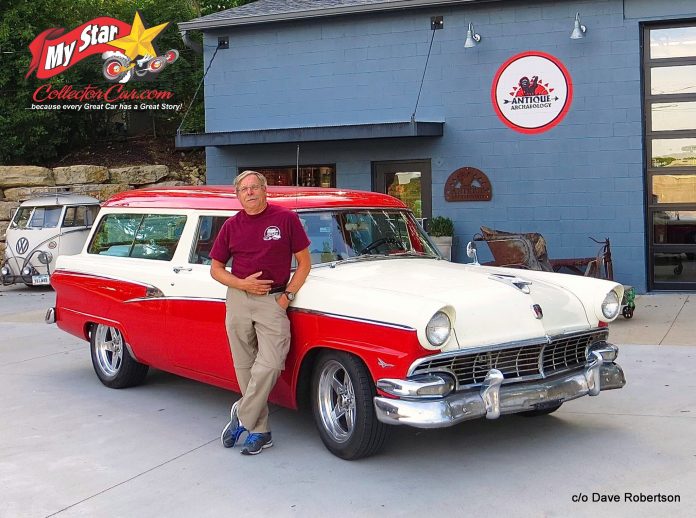 Dave Robertson was hunting for wild game when he found his 1956 Ford 2-door Ranch Wagon a few states over in Nebraska on what he described as a "Dust Bowl-era" farm.
However, Dave saw plenty of potential in the 66-year-old Ford wagon and was able to purchase it for a $100 Walmart gift certificate. The car was abandoned on a dirt road and the farmer's son dragged it back, armed with an ambitious game plan to restore it. The task was well beyond the kid's skills, so the old wagon was dragged to the line of the condemned with the other automotive relics from the past.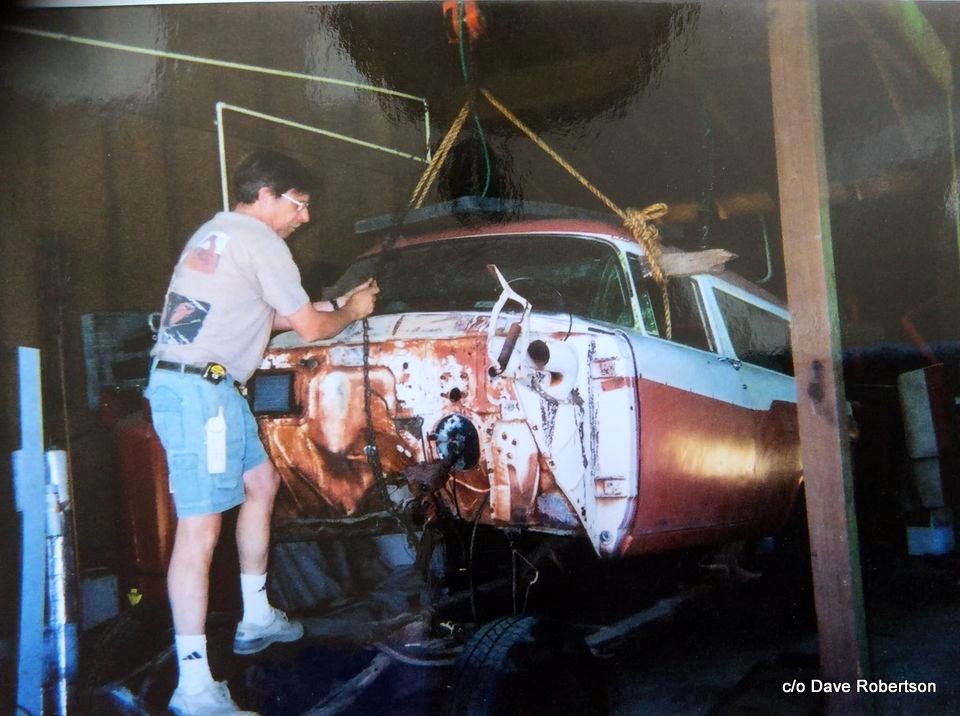 On the other hand, Dave is a talented car guy who built his first hot rod at the tender age of 15. Many years of life had passed for Dave (including a military stint and a family) between the cars he built as a kid and the 1956 Ford Ranch Wagon, but he felt the car project was a good fit at this point in his life.
Dave summed up the situation thusly, "Now I owned a wreck with no wheels 2000 miles from home". Nevertheless, he dragged the car home on a trailer and breathed life back into the aging and neglected Ford wagon over a short period of time by car guy standards.
He had it running in 6 months, ready for his daughter's wedding in about a year, and added "another year to tweak this and that to my satisfaction", in Dave's words. The tough part was re-registering the old Ford for the road in Dave's state. The process required tracing the car back to its Nebraska roots to locate its last registered owner who also happened to be the brother-in-law of the "no-good drunk who took my car and forgot where he left it", in the words of the previous owner.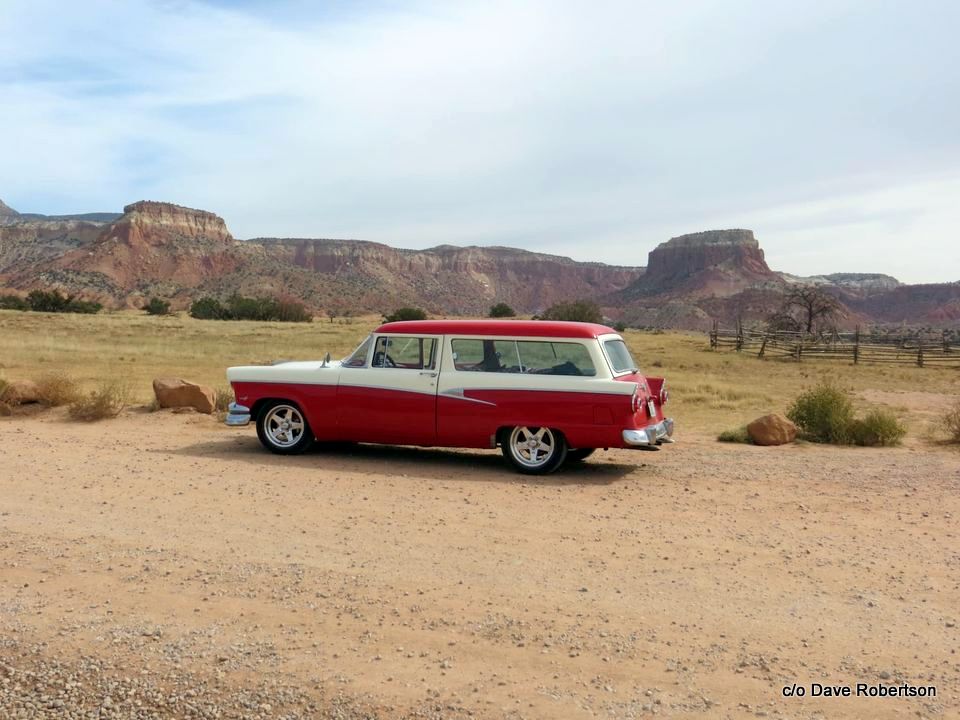 Dave was undaunted by the challenge and was eventually able to take his Ford on road trips that included a long road trip down the legendary Route 66. MyStarCollectorCar discovered Dave and his remarkable 1956 Ford Ranch Wagon and decided to let him tell the story in a series of questions and answers, mainly because of his colorful communication skills:
Were you looking for a particular car when you found the Ford wagon?
"Actually, I wasn't looking for a car at all. I had built a couple of hot rods in my youth and was itching to build something cool and useful. When my eyes fell on this poor wreck it sang out …. Save meeeee!"
Do you have automotive trades or are you self-taught?
"Entirely self-taught. I built my first car when I was 15 and had 5 different drive trains in it by the time Uncle Sam came calling. But then life got in the way, and I didn't get the itch again until the kids were off to college."
Have you always been a Ford guy?
"Yeah, heck everybody has a Chevy. A well-done Ford is cool because its different."
How does it run down the road and handle modern traffic?
"Starts, stops, steers and handles like a 66-year-old car with modern updates. The 5.0 H.O. EFI motor with 4-speed AOD trans is great for power and economy. We averaged 21.5 mpg for the 4,000 + mile Route 66 jaunt. Steering isn't as crisp as rack and pinion, but it never fails to go where I point it. The suspension is better than you'd expect at soaking up bumps."
Did you upgrade the steering/suspension, and did you lower the car?
"The mid-50s fords had decent suspension so rather than do a complete front clip just went through it: urethane bushings, new ball joints for the basic upgrade. Granada spindles fit on the original ball joints which lowers it approximately 2" and adds disc brakes. The original car had manual steering: my first swap was an aftermarket rack adaptor which worked ok but had such a wide turning radius that parking and maneuvering in tight places was a pain. Then an aftermarket supplier came out with a mid-50s ford power steering box that bolted into the original frame holes… easy-peasy and drives nice."

What is it like on a long trip in terms of comfort and noise levels?
"When I built it, we planned on putting a lot of miles on 'er, so used lots of sound insulation and quiet mufflers. The biggest difference between any 50s car and a modern car is wind noise – hard to hear the radio over 60-70 mph. Air conditioning is important-really glad I found a '66 mustang aftermarket under-dash A/C which works perfectly with the 5.0 A/C compressor. The wide-view windshield and all that glass is wonderful for cruising but lets in a lot of heat. The wide bench seat is remarkably comfortable."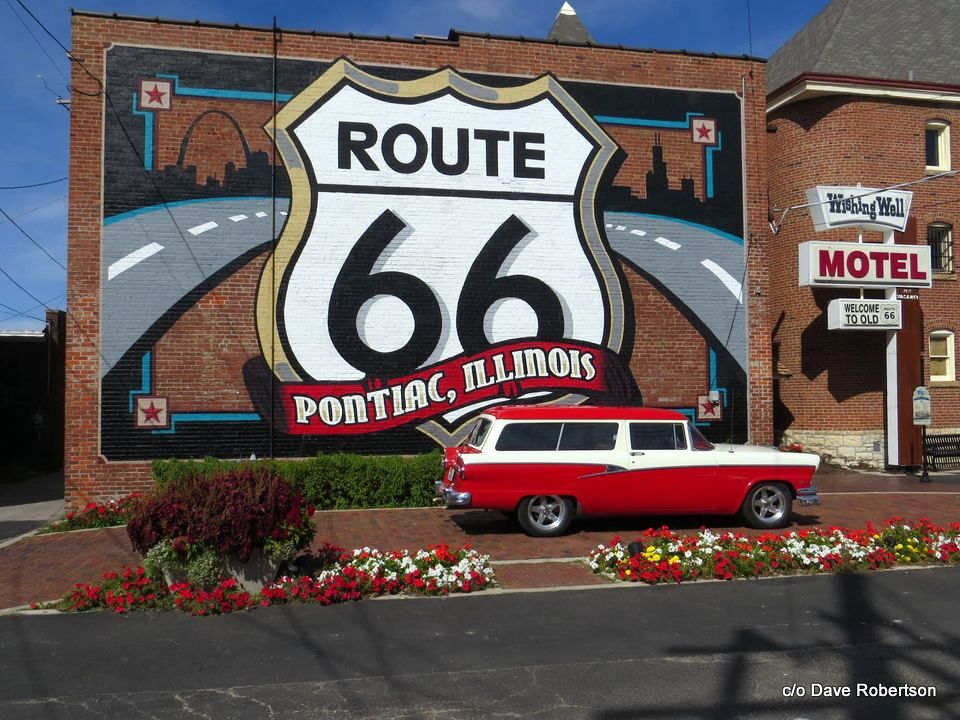 BY: Jim Sutherland
Jim Sutherland is a veteran automotive writer whose work has been published by many major print and online publications. The list includes Calgary Herald, The Truth About Cars, Red Deer Advocate, RPM Magazine, Edmonton Journal, Montreal Gazette, Windsor Star, Vancouver Province, and Post Media Wheels Section.