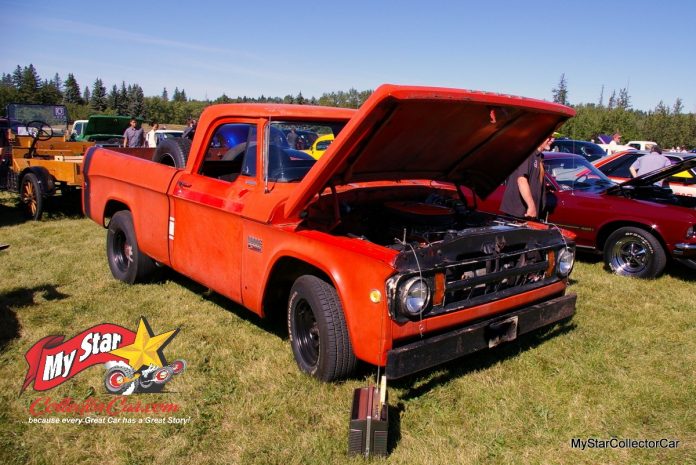 The 1969 Dodge pickup was part of Chrysler's famous Sweptline models that ended in 1971 after a ten-year production run.
Glenn McKenzie is a big Mopar fan ("I'm all Chrysler"), as well as a Johnny Cash fan, so he blended his loyalties when Glenn purchased a 1969 Dodge pickup six years ago and began a restoration process that resurrected the truck from the dead. "It was a piece of junk when I bought it", according to Glenn, but he had a solid game plan to restore the ailing pickup.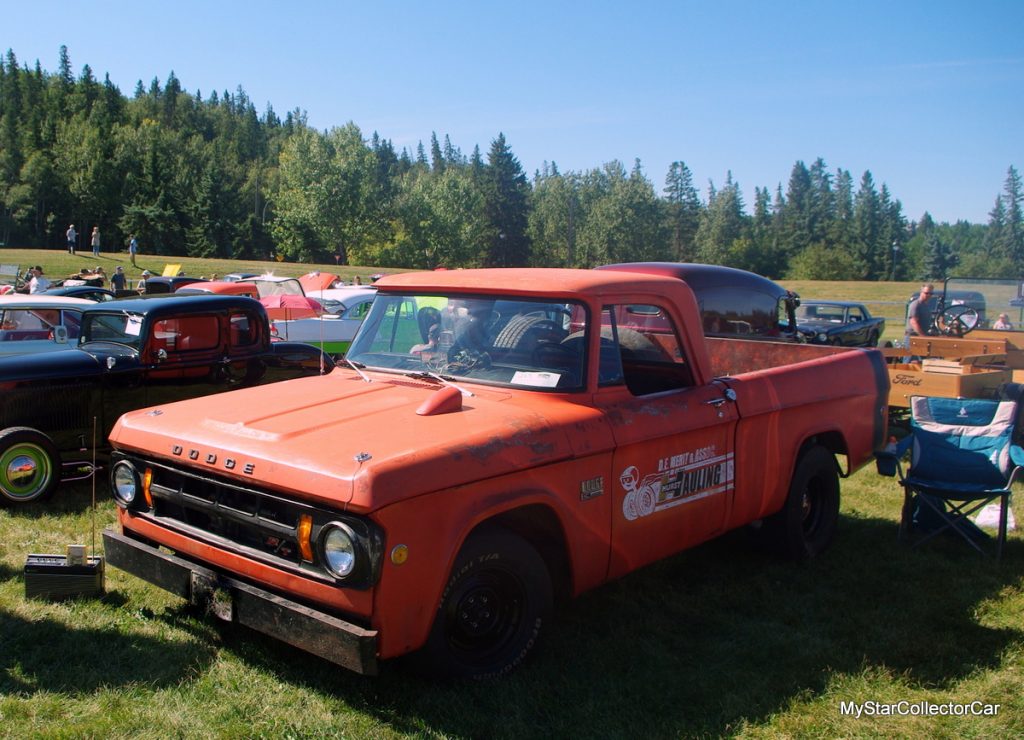 One of the most unique features of the process was a 354 Hemi transplant into the '69 Dodge. The 354 Hemi was popular in the latter part of the 1950s because of its brute force power, a factor that was an important component of the early era Hemi engines.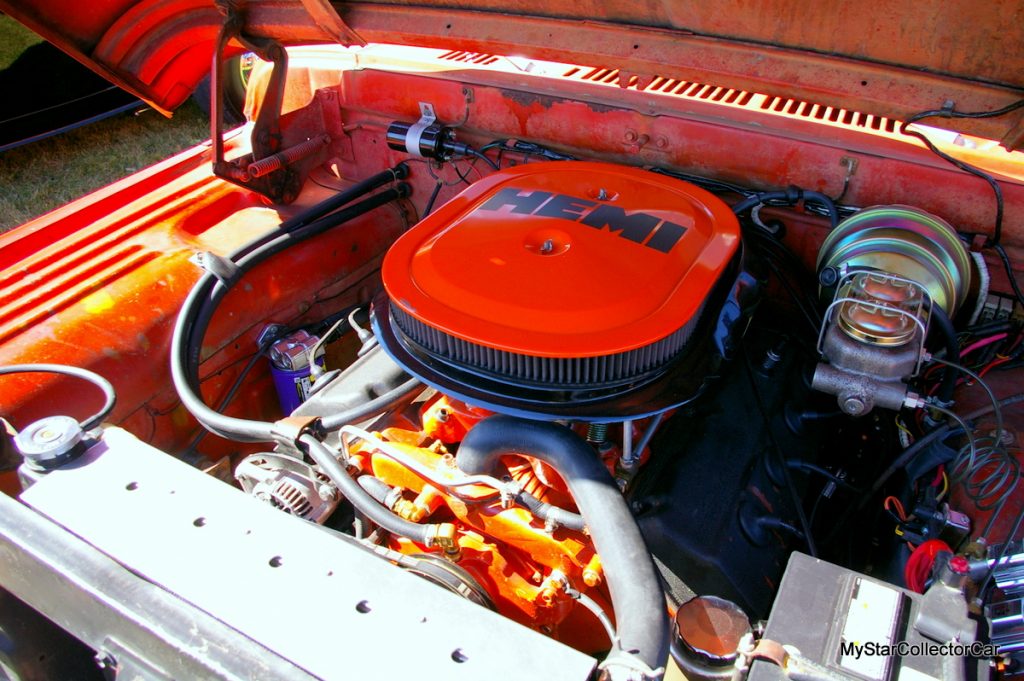 The 354 cubic inch Hemi was a midpoint engine for Chrysler and was eventually replaced by the 392 Hemi, an engine that gave way to the legendary 426 Elephant Hemi. Today's Hemi engines are a technologically advanced version of the early Hemis, but Glenn wanted a vintage version under the hood of his 1969 Dodge truck-thus the 354 Hemi.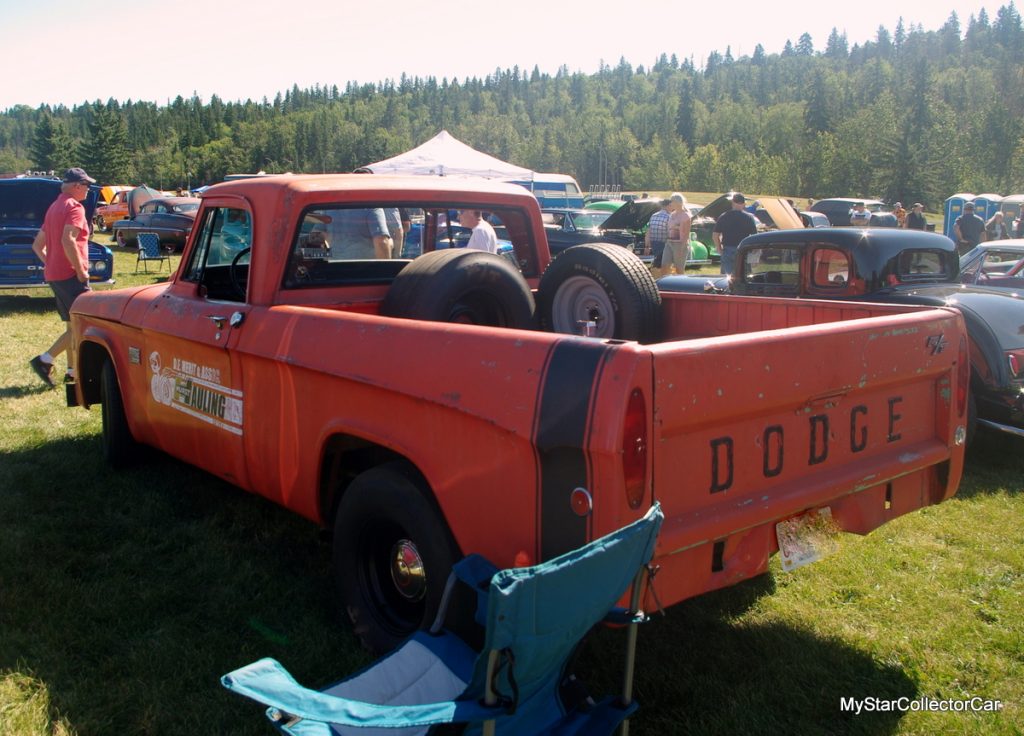 The year of the truck is also important to Glenn because 1969 marked the debut of one of Johnny Cash's most popular record albums ('Live at San Quentin'- Number Three on his best seller record list), and Glenn is a huge fan of Cash and his rebellious image. The Dodge's front seat was donated by a new Dodge truck and now the seat showcases a tribute to Johnny Cash.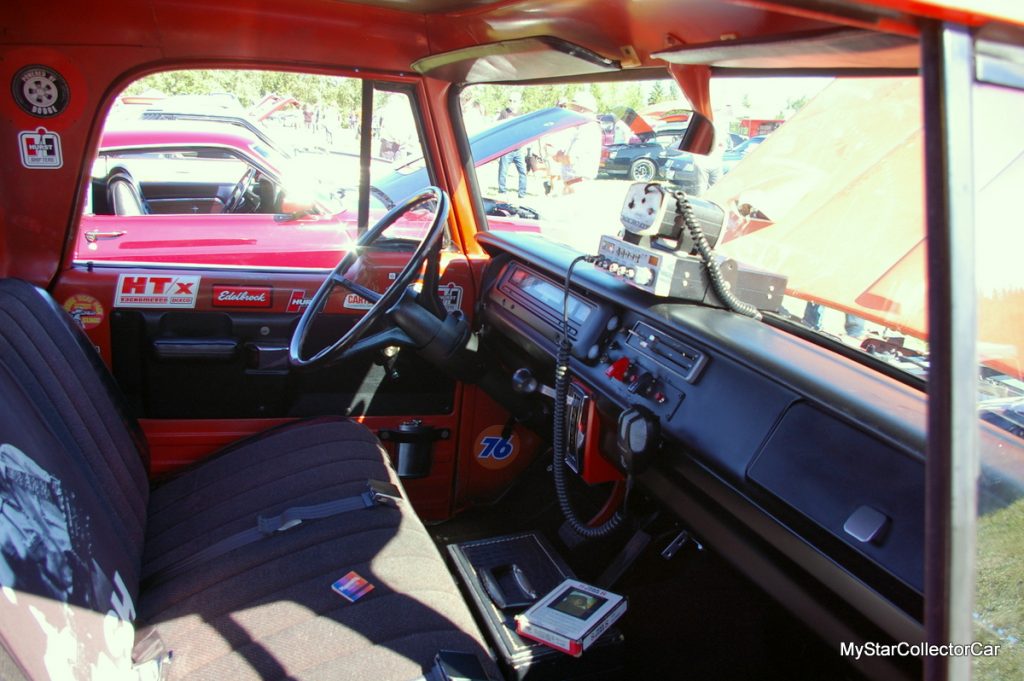 Glenn is a talented and creative guy, so he was able to hook up the Elvis-era Hemi with a newer 727 Torqueflite 3-speed automatic transmission and a cable shifter system that was donated by an A-100 van and is mounted on the dash.

He also added a hood-mounted tach that was a rare option on Mopars during the muscle car era from the past. The retro RT emblems were found on 1969 Dodge performance cars, but the addition of a Hemi engine made Glenn decide his '69 Dodge truck qualified for the RT (and Hemi) labels.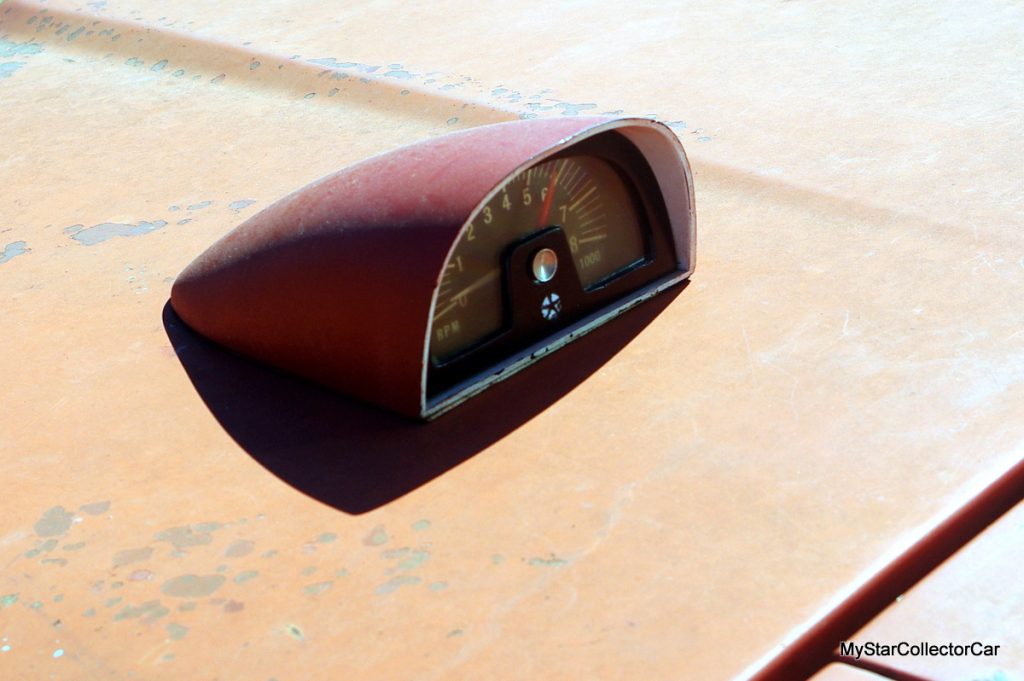 Glenn's truck has 3:73 gears in the rear end, so it has plenty of low-end torque to melt the rear tires if he makes that choice, but Glenn does not race the Dodge, even though he calls it a "nostalgic drag truck". Instead, he maintains a low key 60 mph pace and notes his factory steering system truck "handles very nicely on the highway". The truck's door may read "D.E. MERIT and Associates", but Glenn shies away from speeding tickets in his resto mod pickup.
The '69 Dodge still has four drum brakes, but they have a power boost, a feature that blends nicely with its power steering in the creature comfort department. Glenn added an electric fan cooling system to prevent any overheating issue.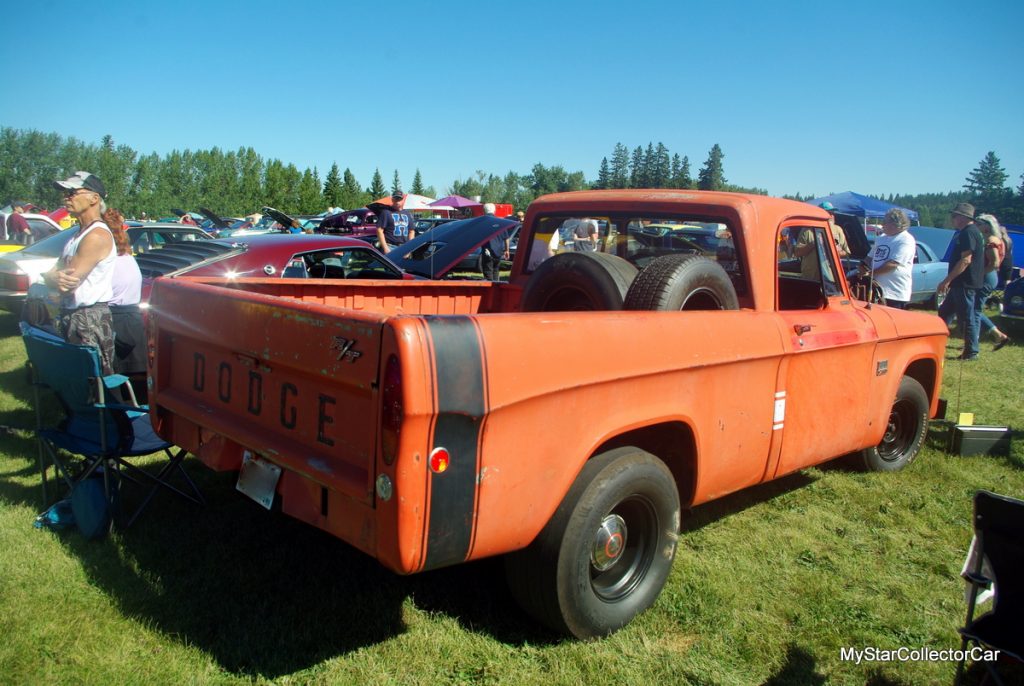 BY: Jim Sutherland
Jim Sutherland is a veteran automotive writer whose work has been published by many major print and online publications. The list includes Calgary Herald, The Truth About Cars, Red Deer Advocate, RPM Magazine, Edmonton Journal, Montreal Gazette, Windsor Star, Vancouver Province, and Post Media Wheels Section.