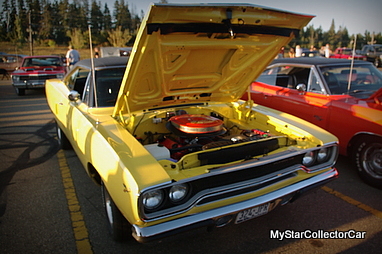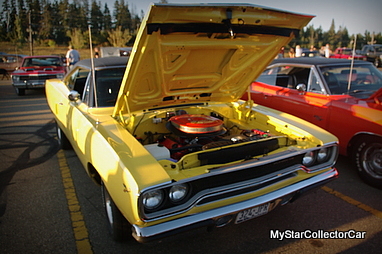 The 1970 Plymouth Road Runner is basically a bucket of bolts and sheet metal put together on an assembly line at a factory .
On paper, that sounds pretty easy but that's at the factory so what happens when you take your 1970 Road Runner apart?
Pete Engelman has the answer.
Pete's been a Road Runner fan since the first time he saw his first one in all its showroom glory. He's unapologetic about this loyalty as he recalled, "I liked Road Runners since I was a kid and I knew I'd own one at some point".
This particular Road Runner came from Denton, Texas and that was a lifetime journey for Pete as he recalled, "It was a four day marathon there and back and I did it with my best friend Bill Hernon. He's gone now so that was the trip of a lifetime because now the car is like a memorial to Bill".
The process began immediately, "I got it home and tore it apart". Tore it apart is an understatement because very little was left of the original car when the project began in earnest.
Pete turned the car over to a professional at this point because this was a huge job, "I sent it to Trevor Comfort. Trevor and Jeremy spent six months on the car and there wasn't much left of the original car-they did a great job".
Most car projects require sacrificial lambs and this Road Runner was no exception, "We used a donor Satellite for a lot of the things like the roof. Like I said, it was a big, big job".
Pete went back to the original factory color, "It's bright yellow but that's actually factory FYI Lemon Twist Yellow".
The most technically demanding hurdle of the project was cleared because Comfort Collision and Restoration job took on the massive job and got the Road Runner back to one big, well finished piece.
The rest of the project came back together with Pete's own sweat equity as he recalled, "It took me another year and a half to reassemble it but every nut and bolt is brand new on it now. Trevor did the final finish on it so actually, this Road Runner is like a brand new car after all that's been done to it".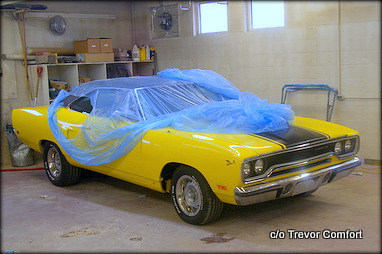 This car is far from a trailer queen despite its immaculate condition because Pete has a very basic philosophy about his Road Runner, "You gotta drive it,in fact, I believe you always drive it and never haul it".
Pete lives by that credo because he has his Mopar classic on the road whenever the opportunity arises, "I love driving it and I try to hit a few local shows when I get the time. I've put 2360 miles on it since the rebuild and they've all been great".
This car will be a big part of Pete's life and he's already reserved it for a special occasion, "It's booked for a wedding".
The key to this car's successful ending is the unswerving dedication to a big project.
Pete knew what he wanted when he was a kid and the legacy of a road trip with a late, great buddy added to the legacy of this yellow Road Runner.
Jerry Sutherland