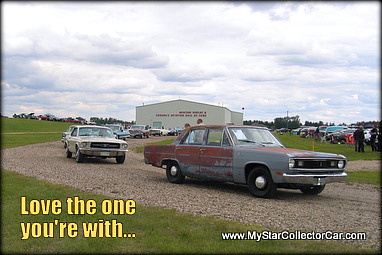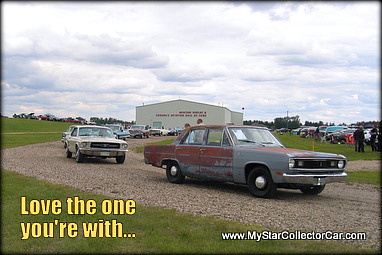 Stephen Stills had a modest solo career outside of his days with Buffalo Springfield and then Crosby Stills Nash and Young.
His biggest solo hit was 'Love The One You're With'; a song that became a philosophy for me in the craziness of my 70s youth.
The song was pretty straight forward: Stills strongly advised guys to pursue the available women around them rather than waste their time chasing their version of the ideal woman. It really made sense to me then and it still makes sense to me today-with an additional component thrown into the mix.
I believe car guys can also take a lesson from Steve's song because they may also be chasing the wrong dream in car world. Car guys will always have their dream cars but, just like their dream women, it just makes more sense to chase their car dreams based upon realistic and attainable goals.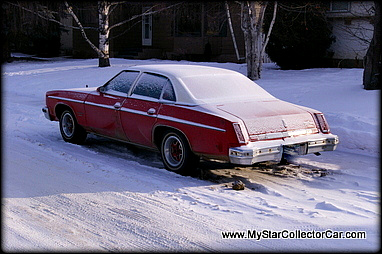 I really wanted Farrah Fawcett or Cheryl Tiegs to knock on my door anytime; especially at 3 in the morning in my younger years, but I settled quite happily for less famous women. Thank you Stephen Stills, your song offered great advice for both romance and cars.
The hotties in car world are typically the 2-door hardtops and convertible models. You can also throw in big blocks, 4-speeds, low production vehicles, high optioned vehicles, expensive resto-mods and even more expensive custom rods into the high-priced mix.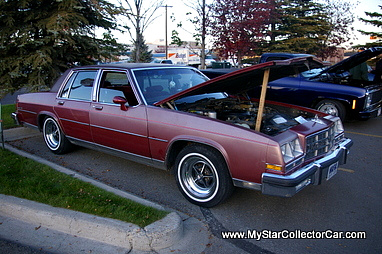 Sure we love these vehicles, but the harsh reality is that we will never own one unless we were smart enough to own one several decades before in the past, or found one like it was an unlikely lottery-style win in a newspaper ad or through word of mouth.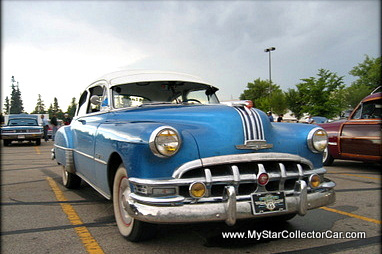 Consequently, most of us will have to learn to "love the one we're with", to paraphrase the Stills song. The fact is that four door sedans or six cylinder engines are a little more plentiful and affordable in the real world.
These cars will offer a car guy a real chance to get in the game and experience the road behind the wheel of a classic vehicle from the past.
Take a chance on love with a vehicle that may not be one of those numbers-matching big block cars that may be only one of five manufactured that year with those options. Maybe you just got one of its four door relatives that did not exactly turn heads when both cars were young, but one thing is true these days: that four door cousin will also turn a lot of heads in 2013.
The fact is both cars had to beat the odds to even survive into the 21st Century and the gap of interest at shows between the rare car and the more common car will be much smaller than the days when both cars were brand new.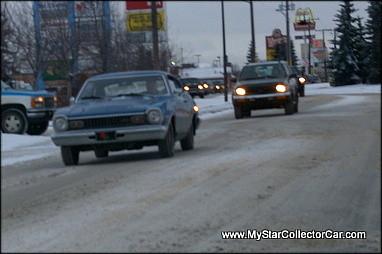 The big difference will be the price tag and most car guys should really listen to Stephen Stills when it comes to romance or old cars.
"Love the one you're with baby" and you can never go wrong.
Jim Sutherland