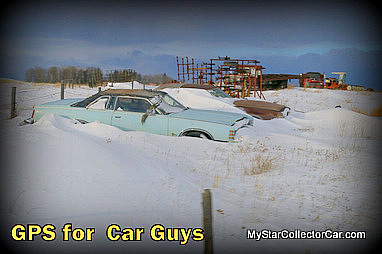 One of the longest running jokes in sit-coms is a guy who refuses to ask for directions when he gets lost on the road.
The basic claim is that men refuse to ask for directions and it may very well be true for many guys including me.
I have a nephew who built a home on an acreage in what could be described as a maze of confusion for the first time visitor.
My initial visit to the property was a pretty long adventure in the rural back country about 30 minutes west of my home town.
I don't own a GPS unit but I thought that my mission was pretty simple based upon the directions provided to me. A turn here and a turn there would get me to the place. That is the way that it works out for smart people and explorers like Lewis and Clarke, but the odds are always very good that I will take a long way around even the best directions.
The simplest reason for failure is I am not brilliant by even the loosest definition of intelligence. I am not even smart enough to buy a GPS, or to ask for and follow directions from kindly strangers in an effort to compensate for my uncontrolled stupidity.
Instead I learn routes the hard way, so I will make a left turn when a right turn is indeed the right turn to get to Point B. However I will compensate for my dullness by visual cues when it comes to finding places, something that clubs me over the head with its obviousness.
My comfort zone is usually found in old cars and trucks rusting in pieces along the route.
My nephew and his young family live on a road that has two old mid-70s Fords along the way to their place. The old cars have always been there until recently when they went MIA.
Somebody hauled the old rust buckets off the farm and failed to tell me, so I drove right past the farm and then right by my nephew and his family's place. The removal of the two old Fords set off another round of confusion for me because I had lost my car clue on the route and added at least an extra half hour to the trip until I figured out the cars were no longer on the farm.
Yes I am that stupid.
Jim Sutherland
Follow us on Facebook at-http://www.facebook.com/MyStarCollectorCar
Follow us on Twitter at- https://twitter.com/#!/MyStarCollecto1