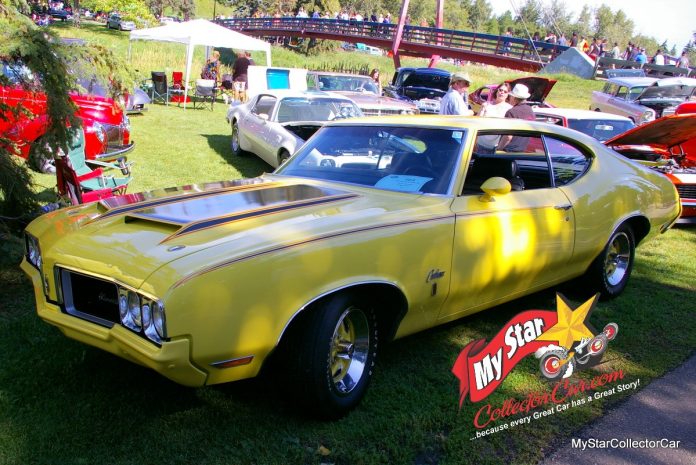 The Covid era will be fondly remembered by very few because of its extraordinary reach into the daily lives of people, but some car guys viewed the plague as an opportunity to flex their mechanical muscles during the society shutdown phase of the Covid misadventure.
Phil Heindel is a dedicated car guy who decided to buy a project vehicle and use his Covid timeout to make it better than ever under his watch.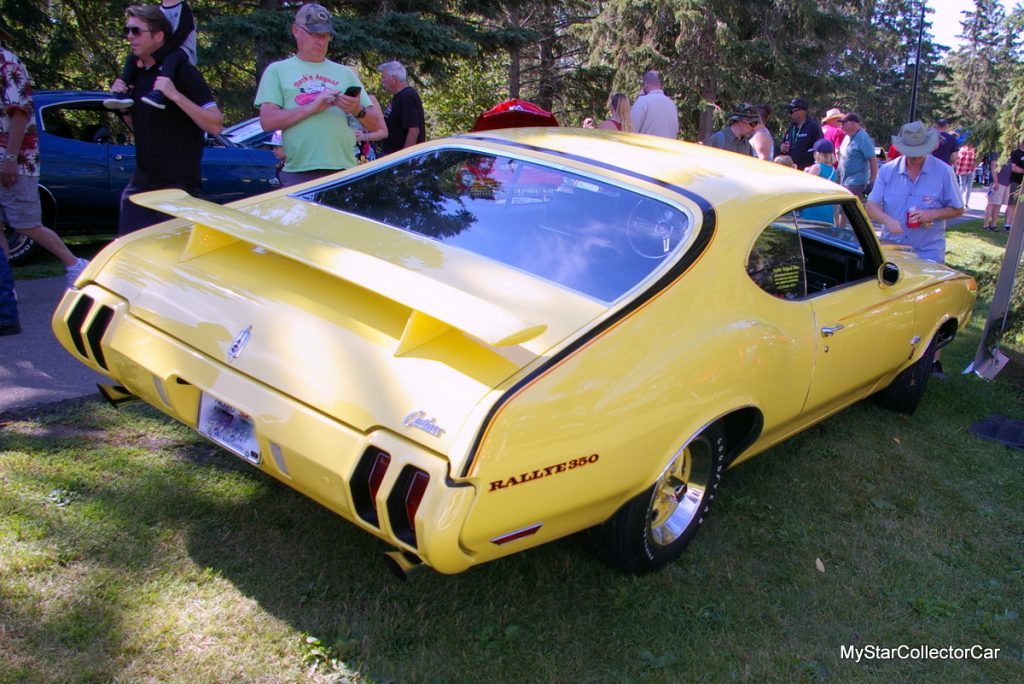 Most people view the Oldsmobile as an upwardly mobile member of the General Motors family-more than a mere Chevy and less than a stately Cadillac in the General's automotive food chain.
The introduction of the Olds 442 was a game-changer for Oldsmobile in the performance car market, a trend that continued when the 1970 Olds Cutlass Rallye 350 Sport debuted at the dawn of the Me Decade.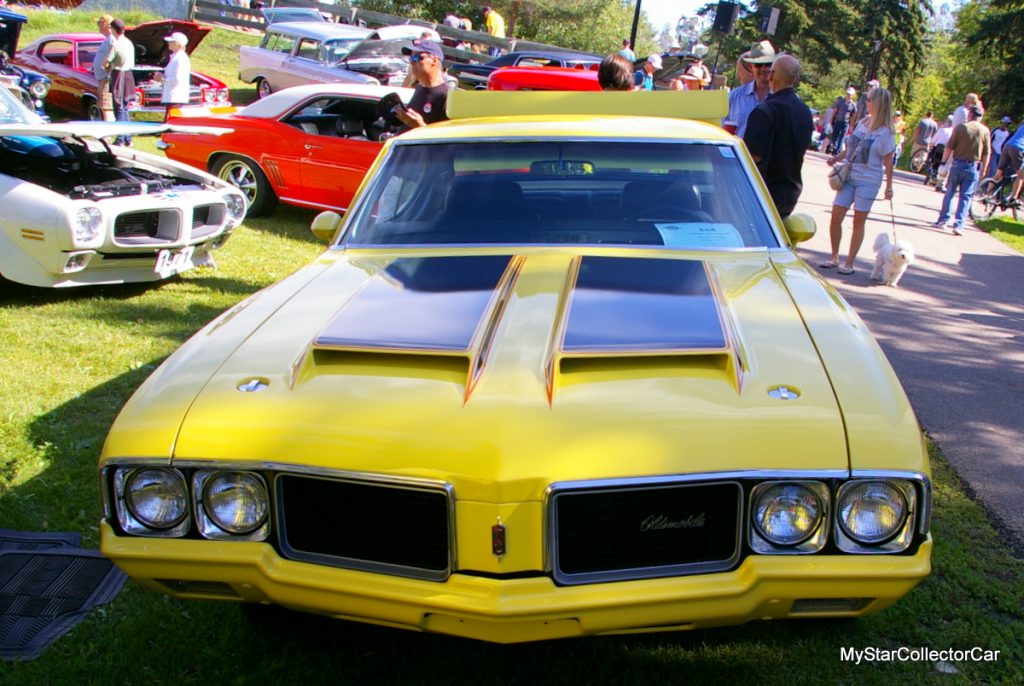 The Rallye 350 answered the bell for Oldsmobile on many different levels as an affordable road rocket that took direct aim at the Plymouth Road Runner and Dodge Super Bee in terms of price and performance.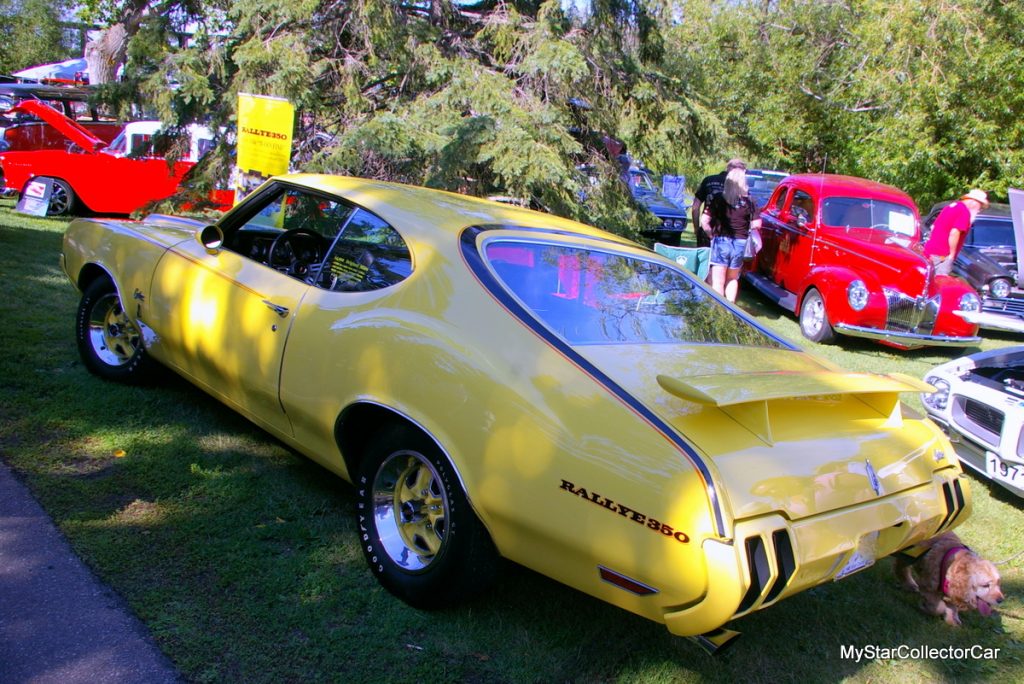 The muscle car era was on its last legs by 1970, mainly because insurance companies charged stiff premiums for Detroit's big block brutes, so a peppy small block engine was a desirable compromise for young car buyers who did not want to sell their soul due to high premiums when they bought a new car.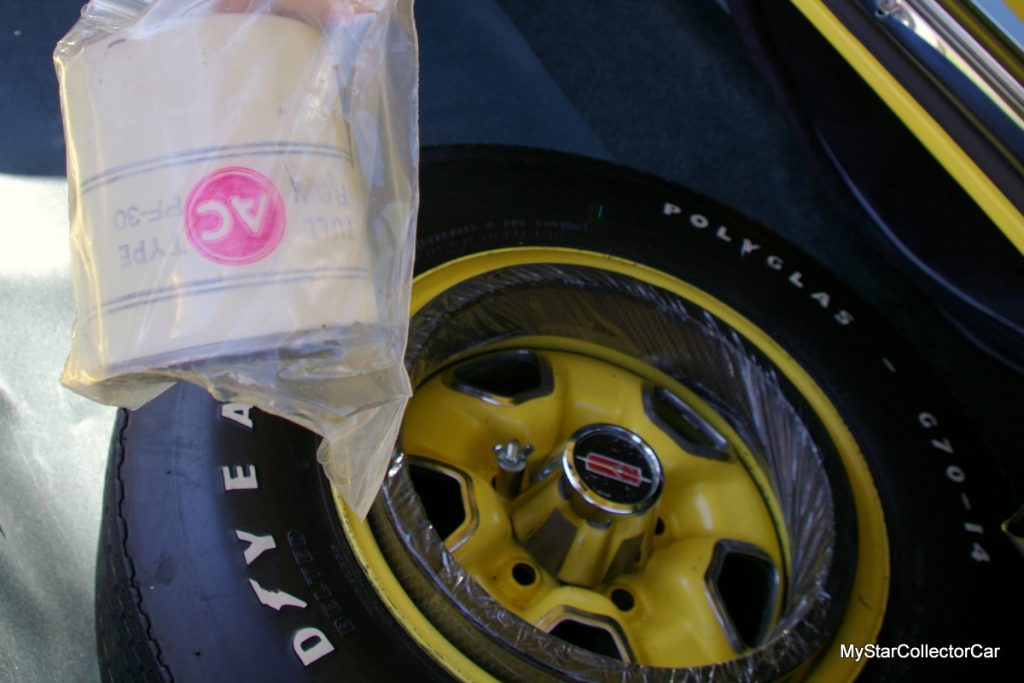 Enter the Olds Cutlass Rallye 350 Sport, a modestly priced road rocket that could deliver higher speeds and lower insurance rates to eager young buyers. The wild yellow paint job on Rallye 350s likely increased its young male owner's status on the social scale because it was a bold and beautiful look designed to make rock stars out of socially awkward young males.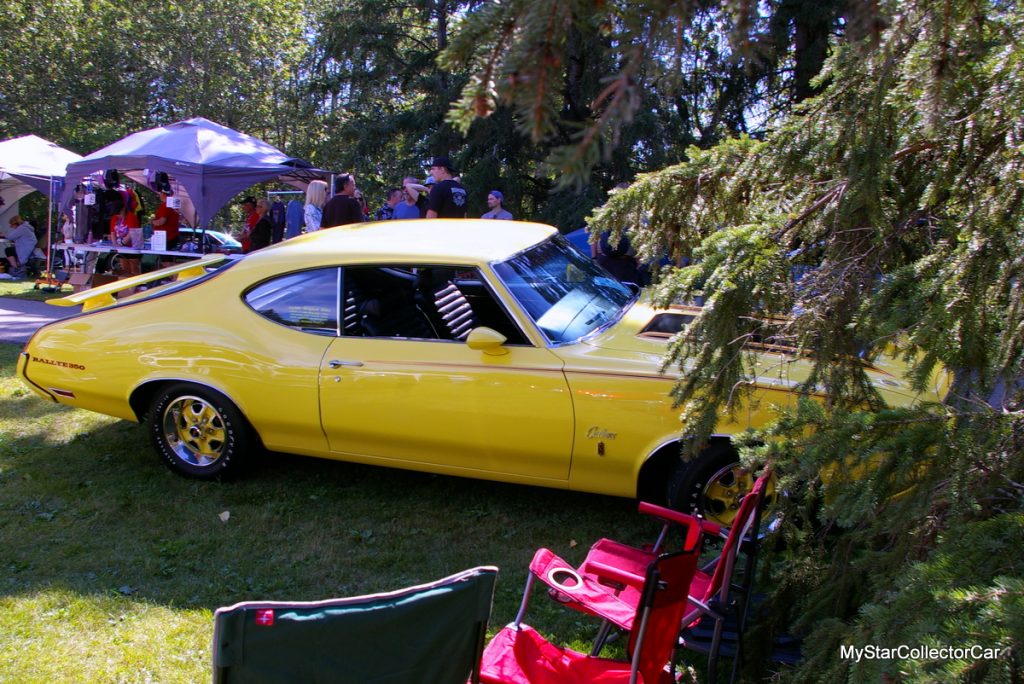 MyStarCollectorCar doubts whether the 1970 Olds Rallye 350 with a four-on-the-floor manual transmission made young male owners more popular with chicks, but we recognize why the car still has an off-the-charts cool factor in 2023.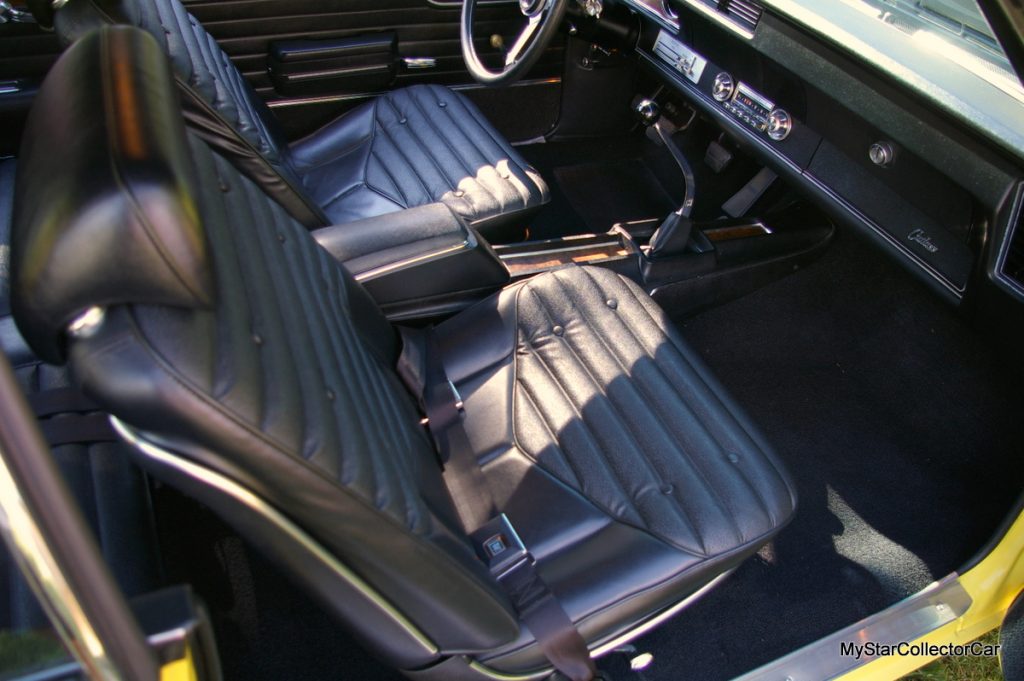 Phil believes he is the 5th owner of the mid-sized Olds and is grateful the previous owners chose to protect the Rallye 350 from major abuse over the past five decades. As mentioned earlier, Phil wanted to preserve the car's originality in every possible way, including its factory finish, so he managed to preserve 70% of its original paint during the Olds Rallye 350's Covid project phase under his watch.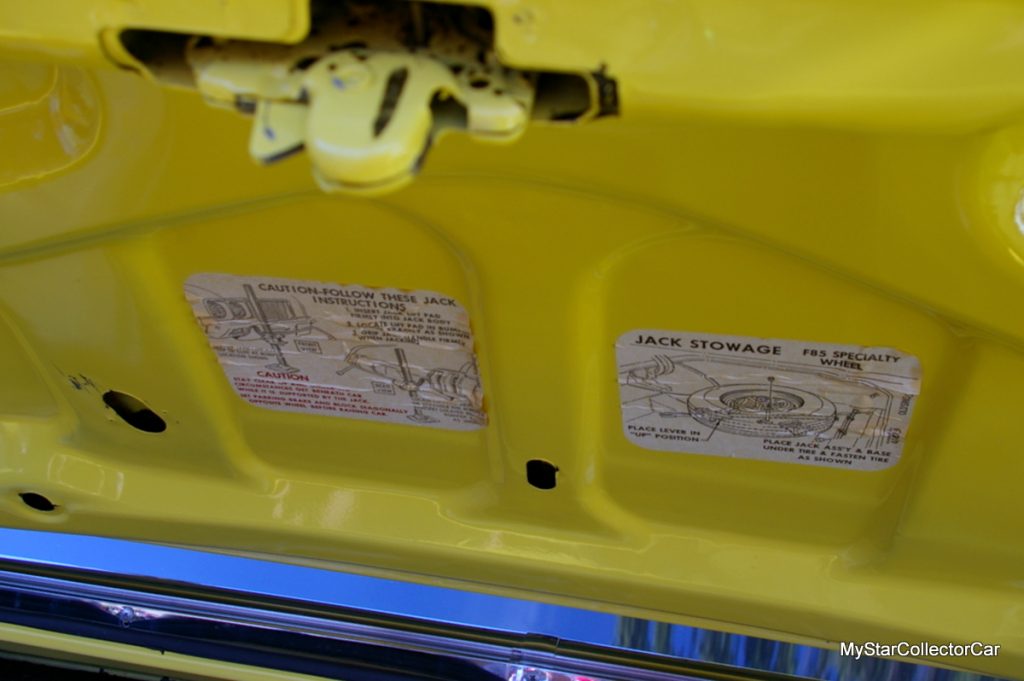 Everything else is original except for the exhaust and gas tank, according to Phil. In fact, he had trouble believing the interior was flawless and was shocked the carpet was not a replacement rug until he discovered it had a correct factory date code. Phil was also surprised that a car stored in a barn in 1974 and resurrected in 2019 did not have a mouse issue in it.
Phil admitted he bought the car as an investment to help cope with Covid lockdowns but was unable to part with it when he finished its revival, so instead Phil sold his vintage Corvette and kept the Cutlass muscle car.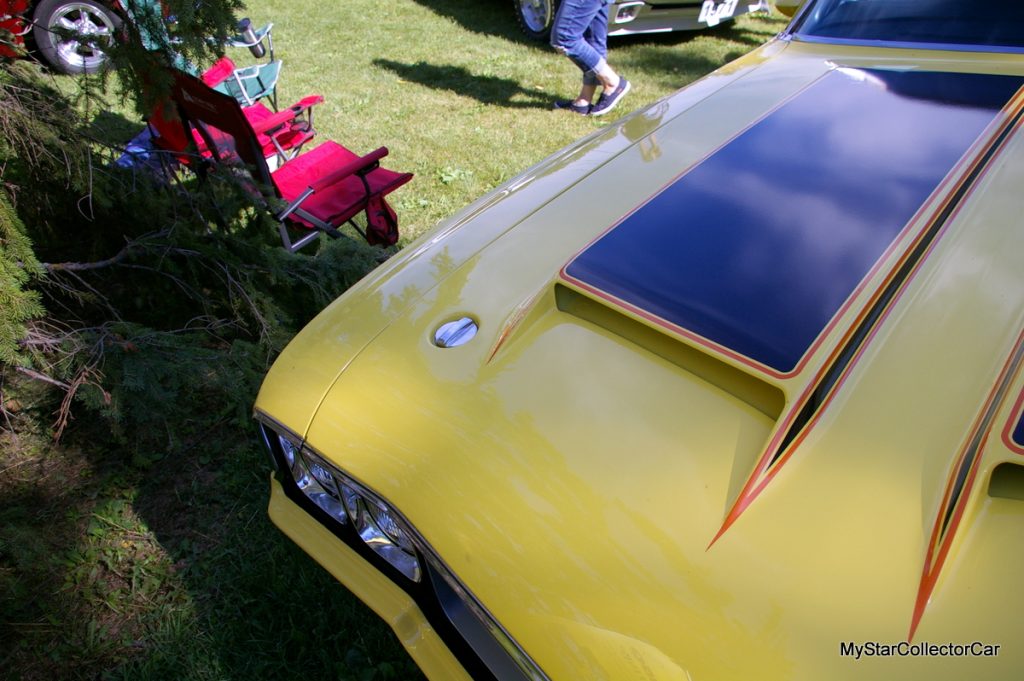 BY: Jim Sutherland
Jim Sutherland is a veteran automotive writer whose work has been published by many major print and online publications. The list includes Calgary Herald, The Truth About Cars, Red Deer Advocate, RPM Magazine, Edmonton Journal, Montreal Gazette, Windsor Star, Vancouver Province, and Post Media Wheels Section.