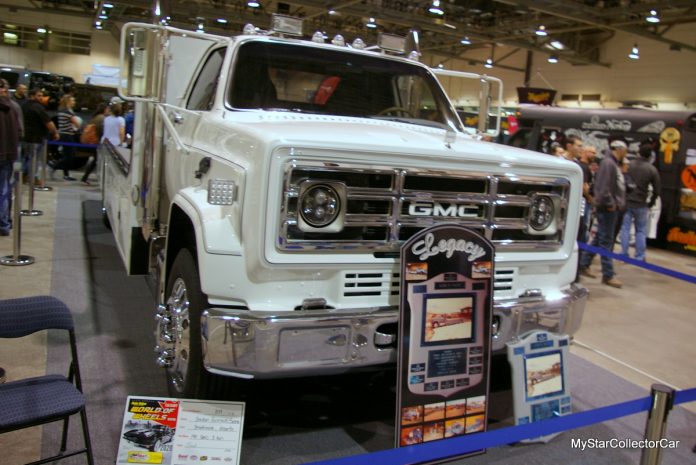 Chris Rusnack was a young hard-working guy with big dreams when he headed from Saskatchewan to go west and seek his fortune in the neighboring Canadian province of Alberta many years ago.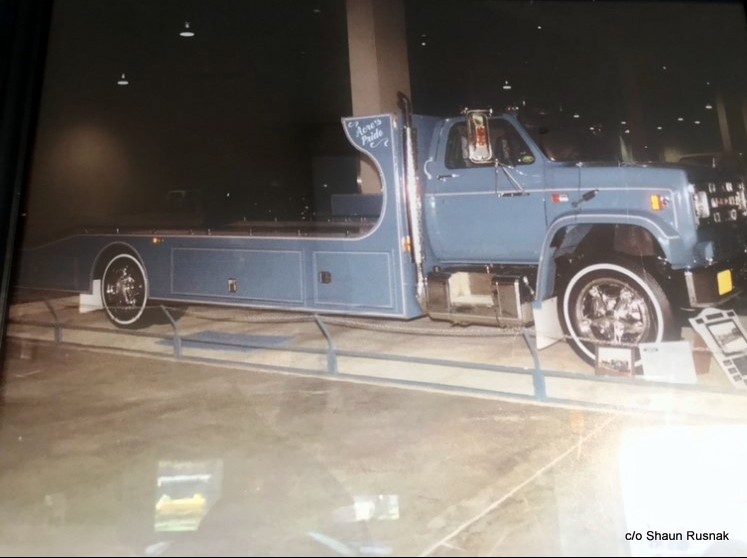 He was able to get a job at a meat-packing plant and decided to supplement his income with a few car deals that eventually led to a roto tiller as part of the transaction. Chris decided to take odd jobs with his garden machine and built his small business into a large family-run business that included Chris's son Sheldon-and eventually his grandsons Shaun and Preston.
Chris purchased a 1981 GMC 3-ton truck to use in the family business and worked it until new transport regulations grounded the truck in the 1990s. The truck did not have many miles on it, outside of a road adventure when Chris and a buddy took the truck to a Las Vegas show in about 1985, according to Chris's son Sheldon.
Sheldon had already become a partner of the family business when the truck was phased out of their operation in the 1990s, prompting Sheldon and his brothers to sell the truck. Chris was very attached to the GMC and asked Sheldon: "Why did you sell my truck?" Sheldon knew in his heart that he needed to get the truck back in the family for his dad.
Unfortunately, Chris passed away before Sheldon could re-purchase the '81 GMC. Nevertheless, Sheldon wanted to create a tribute to his late father and enlisted the help of his sons Shaun and Preston to locate the truck through social media. Eventually, they tracked the big Chevy down in northern Alberta.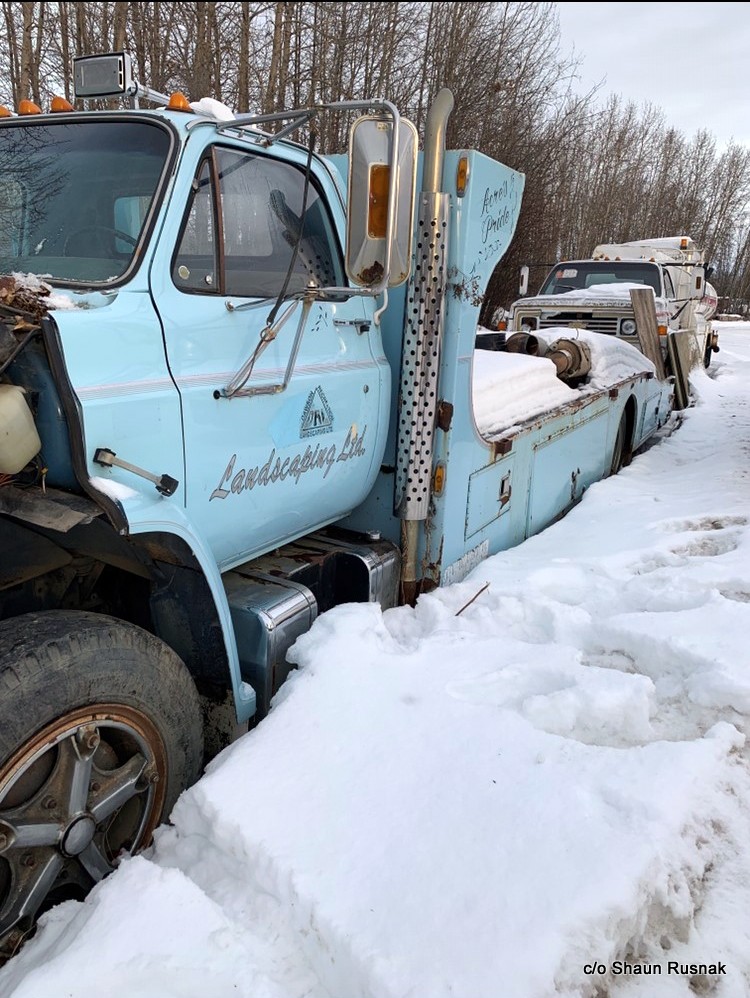 Sheldon was very emotional when he saw the truck parked in the trees in 2019 after a long absence because Sheldon was able to bring his dad's GMC back into the family. The former owner only put another 6000 miles on the GMC during his time with the big truck, so it was a low mileage vehicle-but it still required lots of effort to bring it back on the road.
Sheldon had spent plenty of time working on the truck when it was part of their business and decided to use his sons' skills for the restoration. The boys were very enthusiastic participants in the process because the truck meant so much to their granddad Chris and they wanted to preserve his memory with the GMC.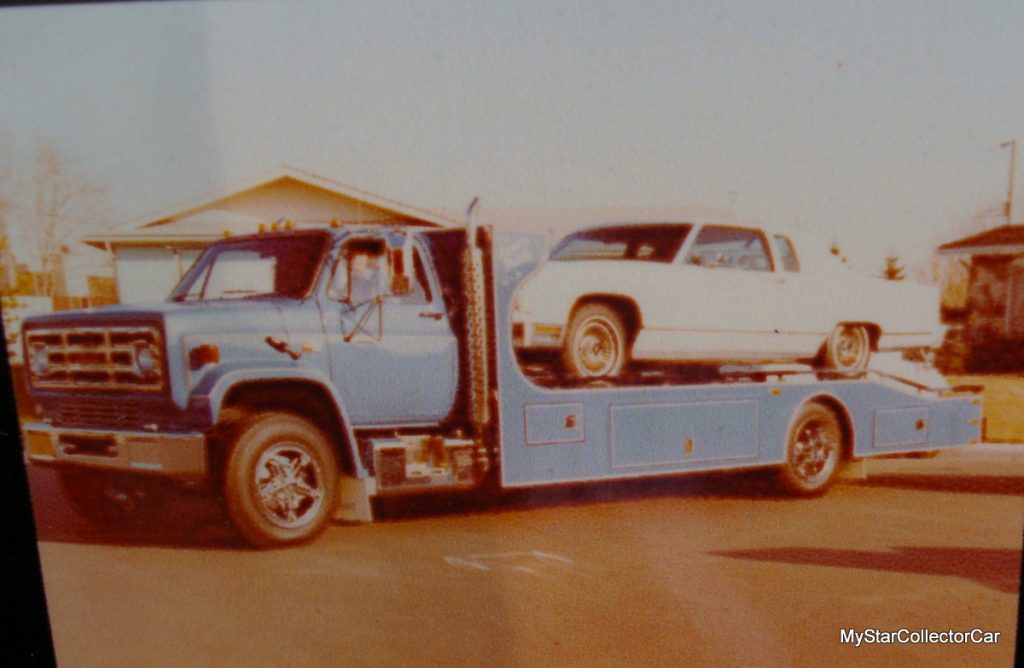 Chris and Sheldon were both great role models for Shaun and Preston because the elder Rusnacks believed in hard work and attention to detail. Plus, the older Rusnacks were willing to share their experience with the younger generation in their family.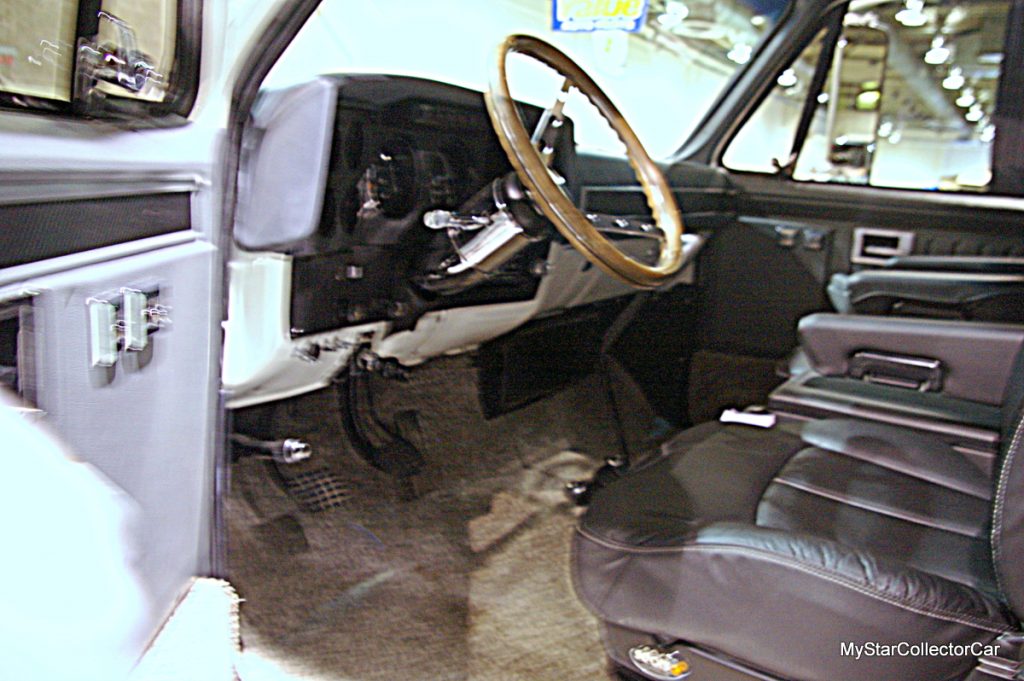 The two younger Rusnacks eagerly tackled the GMC project in a big way and managed to improve the truck along the way. Sheldon wanted to honor his father (and his boys' grandfather) so they added aftermarket seats with "Legacy" monogrammed into the top of the seat.
Sheldon concluded Legacy was the perfect name for the '81 GMC 3-ton because of its strong connection with his father Chris.
The truck still has its original powertrain and is a smooth-running workhorse, even though its future role means no hard work on worksites and more fun at car shows for the Rusnack family. The truck got plenty of attention at the 2020 World of Wheels show and even gathered an award at its initial post-restoration show.
The World of Wheels experience was a very positive one for Sheldon and his sons, so they intend to squeeze in a few more events to showcase Legacy during the car show season.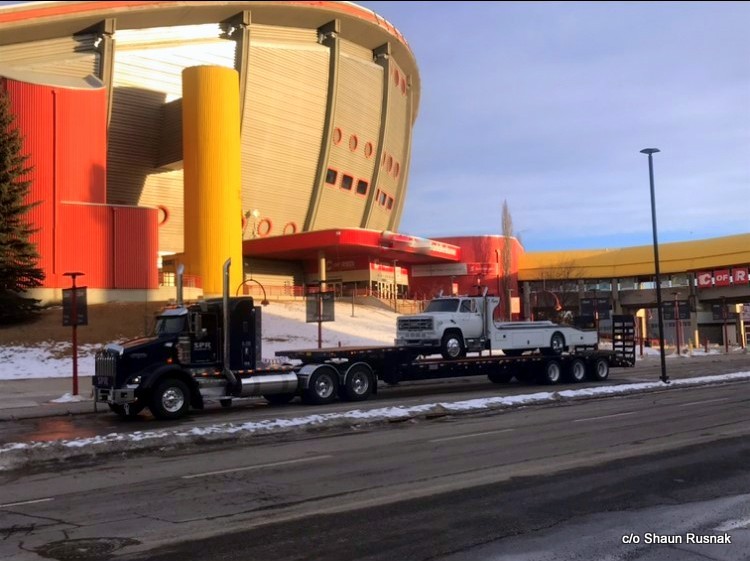 They are more than willing to explain the name to onlookers because this truck is a showcase for father/grandfather Chris's positive influence (and legacy) in their lives.
BY: Jim Sutherland
Jim Sutherland is a veteran automotive writer whose work has been published by many major print and online publications. The list includes Calgary Herald, The Truth About Cars, Red Deer Advocate, RPM Magazine, Edmonton Journal, Montreal Gazette, Windsor Star, Vancouver Province, and Post Media Wheels Section.