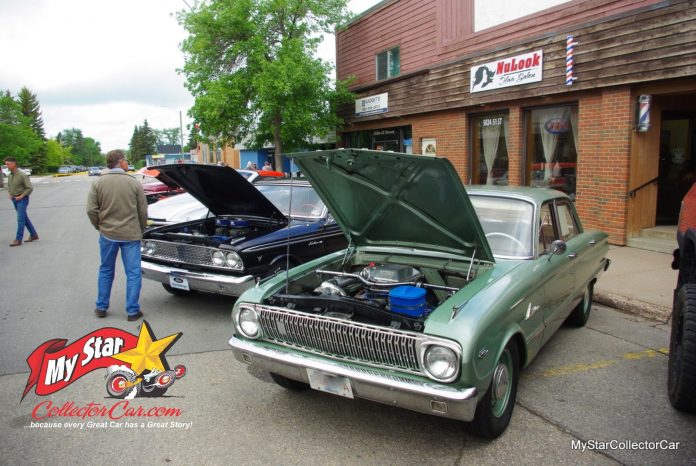 There's a term in the car hobby that is heavily applied to four-door sedans.
That's how this '62 Falcon may have started life, but it's changed dramatically since this car came off the showroom floor. The six-cylinder (all you could have in '62 Falcons) is long gone.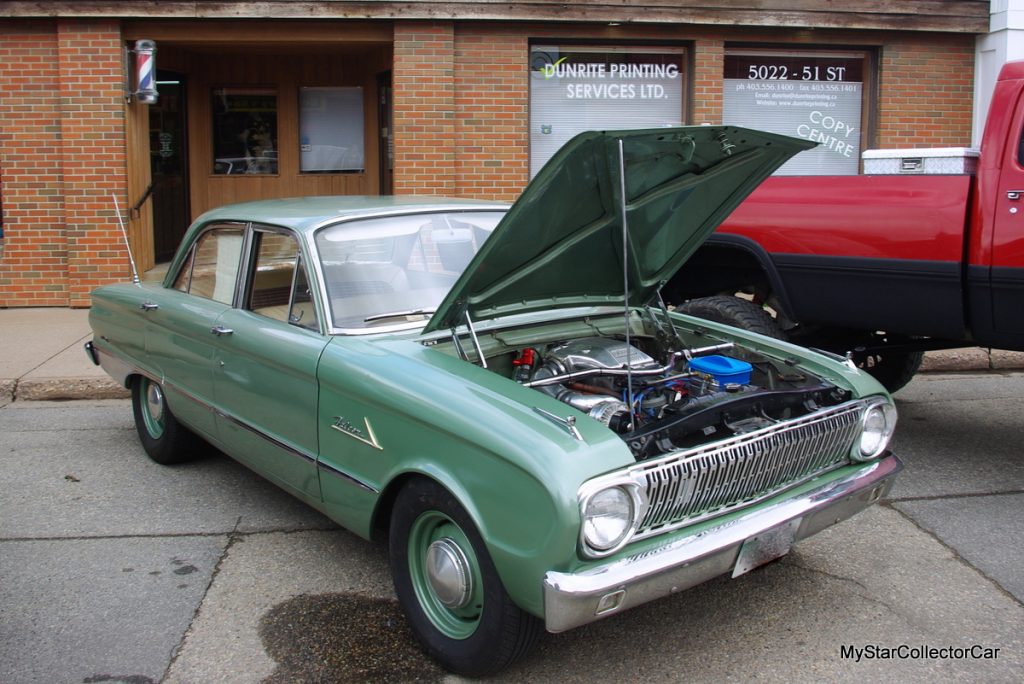 Darrell Remillard and his son Nate are the caretakers of this Falcon—they've turned it into a beast. It was a local car and the last owner bought it from the original owner. He had the engine done in 1994. It was a 289 but now it's bored out to 299 cubic inches.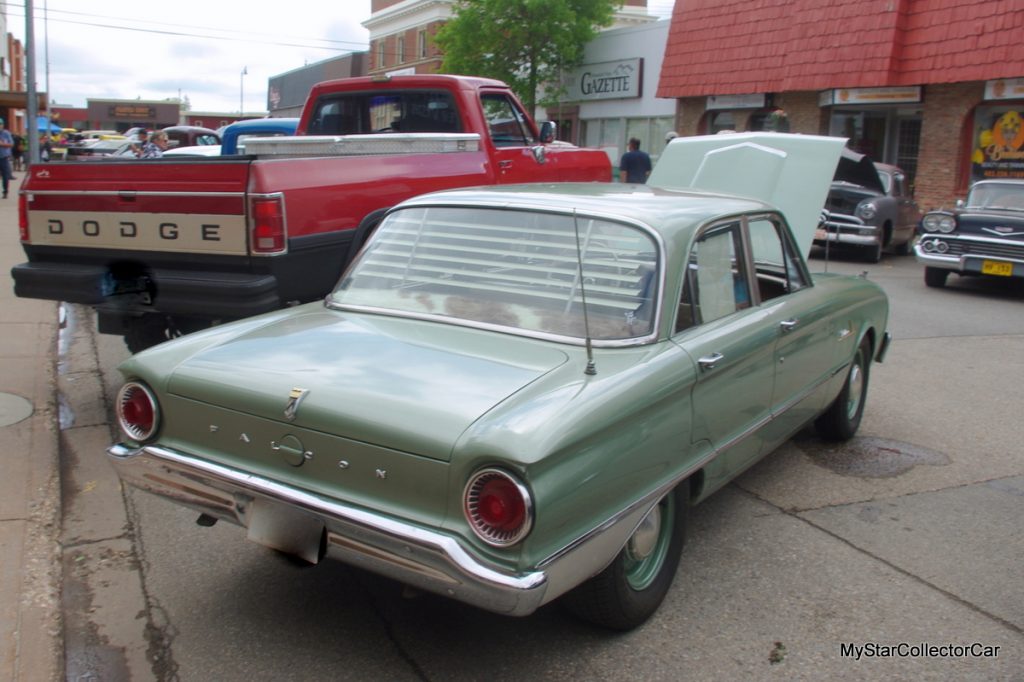 The Remillards were reasonably happy with the small block Ford, but Darrell had something else in mind. He had a gently used Paxton supercharger designed for a '64-67 Mustang, so he thought it would be an easy fit.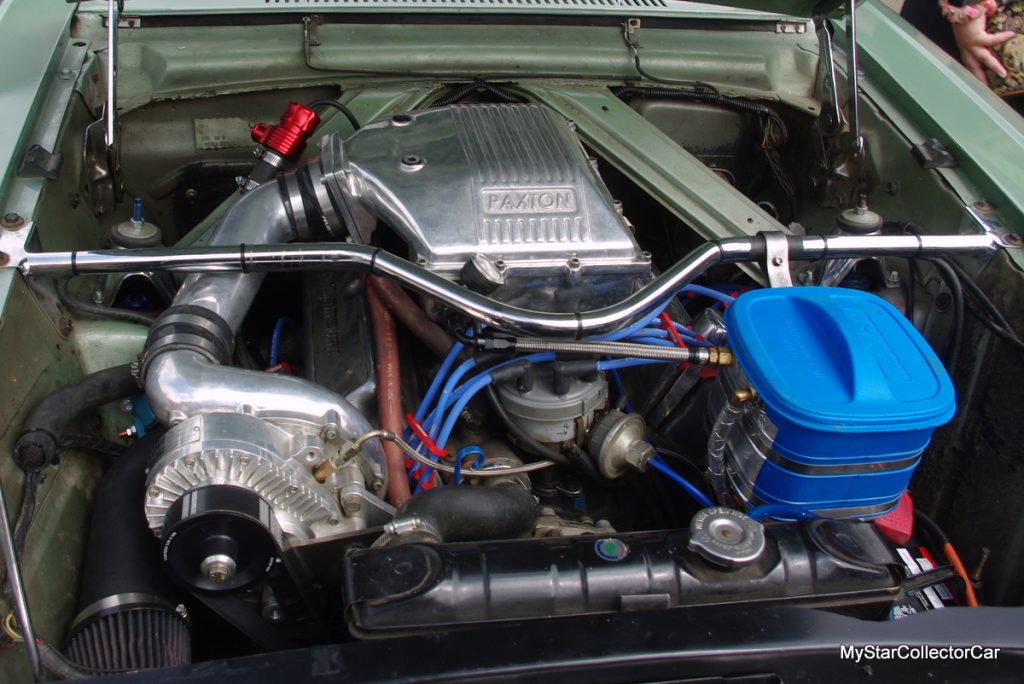 Unfortunately, it wasn't an easy fit. Darrell admitted, "it wasn't even close" so he had to do some major modifications to make it work–like moving the battery and serious modifications to the fan assembly. The radiator was an issue, because there is no room for an electric fan, so Darrell has to live with the existing setup.
This is a track car now and Nate has driven it to a few 1/8-mile tracks where it has acquitted itself very well. Darrell's biggest concern is that it "may be too fast" because past a certain point the Falcon will require upgraded safety equipment–he's coaching Nate to stay within limits (7.9 seconds in the 1/8 mile is his fastest run).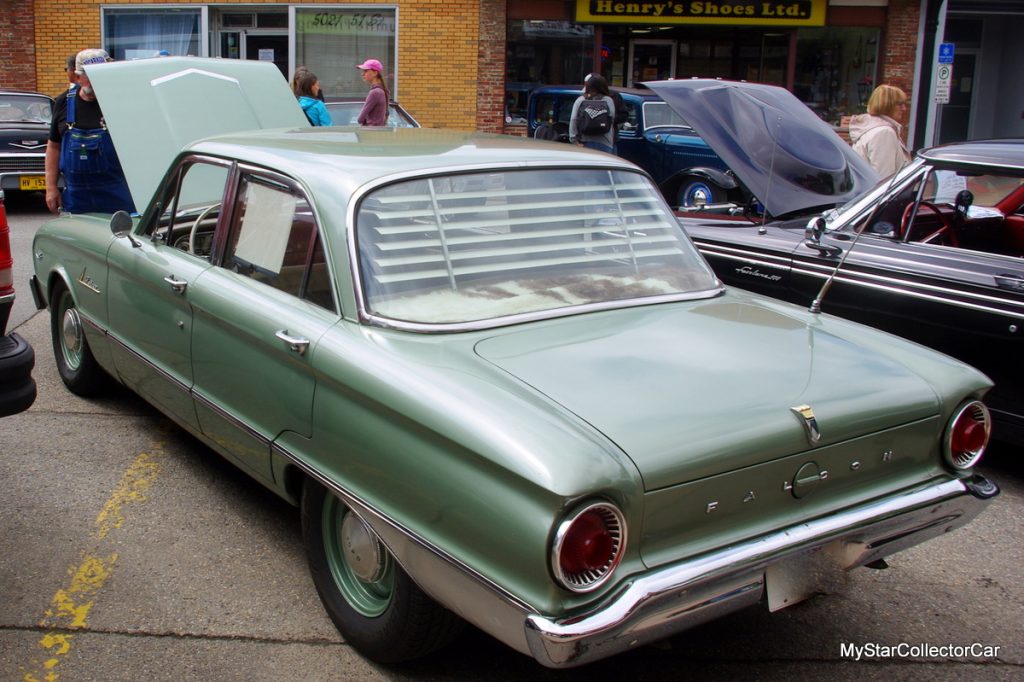 The biggest power issue came after the supercharger was added, because Darrell admits the little Falcon "couldn't get traction", so they're working on technique plus some potential upgrades in the future.
The Falcon is painted in factory Wintergreen Mint but there was a mismatched fender and hood, so Darrell had the paint analyzed and made into spray cans to match. The results were good because the colors were close to the factory tint.
The interior (with the exception of the floor-mounted shifter for the C-4 automatic and aftermarket gauges) looks like a stock barebones '62 Falcon.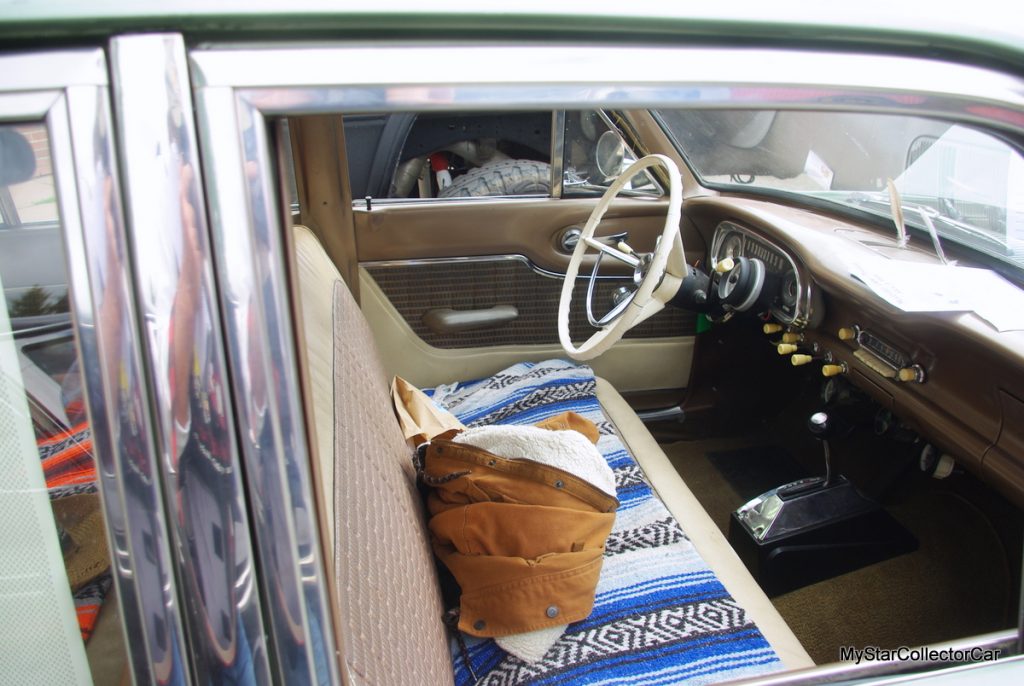 The key to this Falcon is its sleeper status. Darrell resisted the urge to add a performance hood because that would tip off the world this 60-year-old four-door sedan is more than a well-preserved four-door sedan in stock form.
A trained observer would spot the obvious signs in this sleeper Falcon, but less educated car show attendees would not notice the larger wheels and the modified rear suspension. The Falcon has a rumble but it's not over the top, plus the idle suggests—rather than confirms–a racier cam.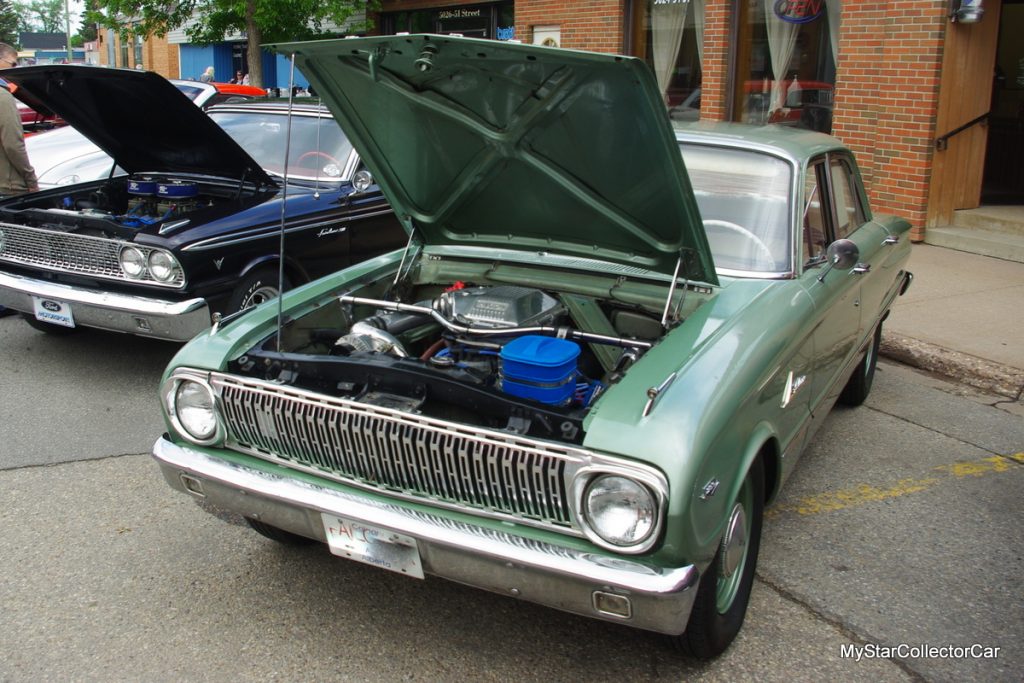 Darrell and Nate are happy with the stealth approach in this car. They're tracking down retro whitewall tires because that's what the Falcon had when it was new, so they want to continue the sleeper look.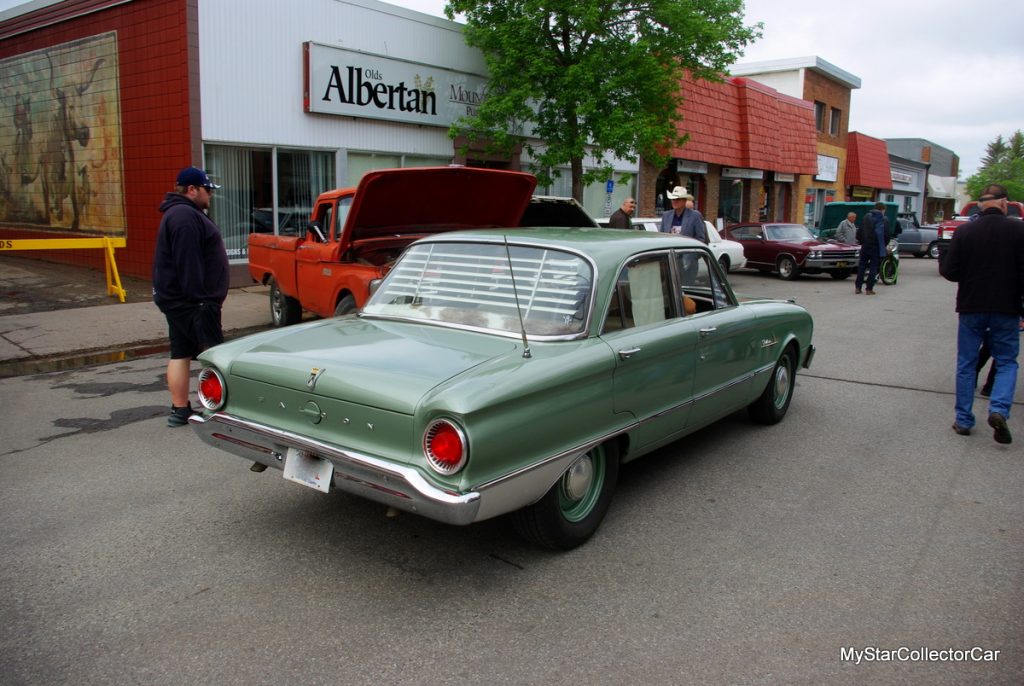 By: Jerry Sutherland
Jerry Sutherland is a veteran automotive writer with a primary focus on the collector car hobby. His work has been published in many outlets and publications, including the National Post, Calgary Herald, Edmonton Journal, Ottawa Citizen, Montreal Gazette, Saskatoon StarPhoenix, Regina Leader-Post, Vancouver Sun and The Truth About Cars. He is also a regular contributor to Auto Roundup Publications.
Please re-post this if you like this article.