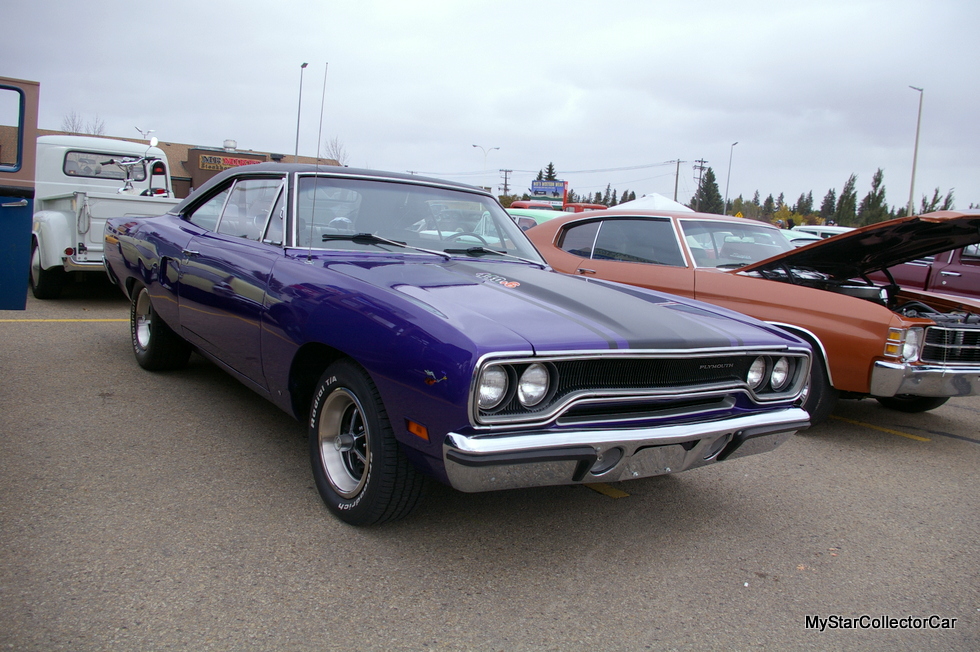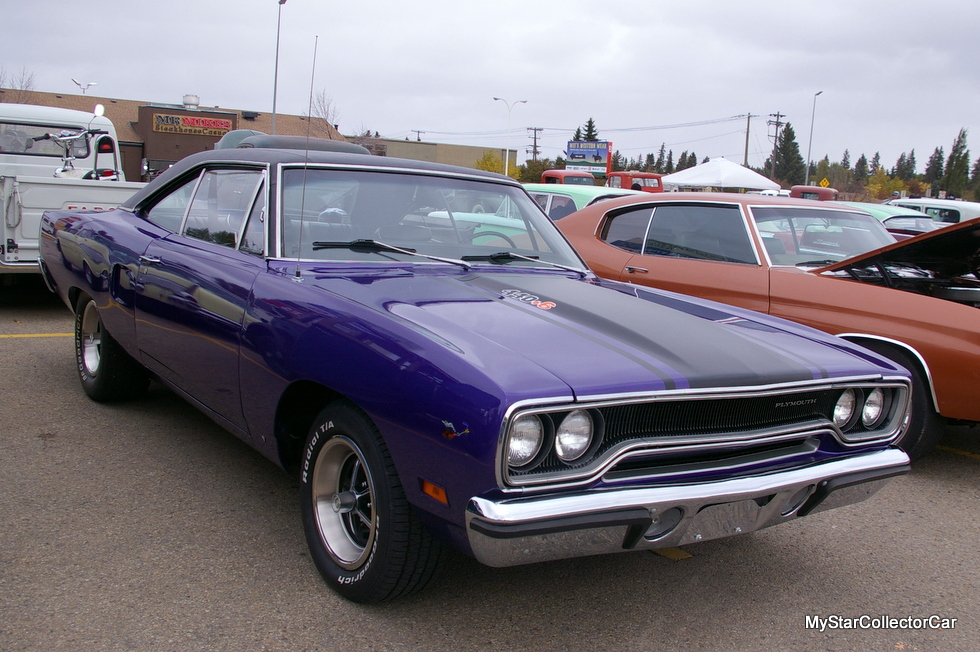 Patrick Courtor is a proud young owner of a rare bird.
His 1970 Plymouth Road Runner two-door hardtop is equipped with its factory 440 big block, along with its Six Barrel option.
The Six Barrel option on a Mopar performance car means it left the factory with 3 two barrels that gave the muscle cars a racer's edge in a 1970 street battle.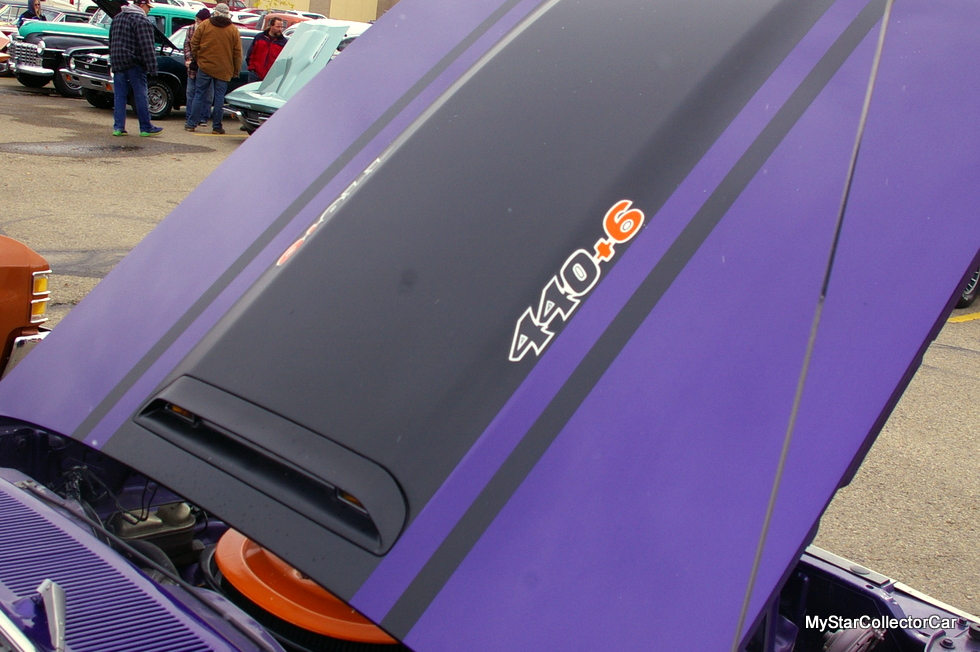 Patrick was influenced by his grandfather and father when it came to Mopar loyalties. His grandfather was the first owner of a 1969 Plymouth Road Runner and his father owned a 1967 Dodge Coronet RT.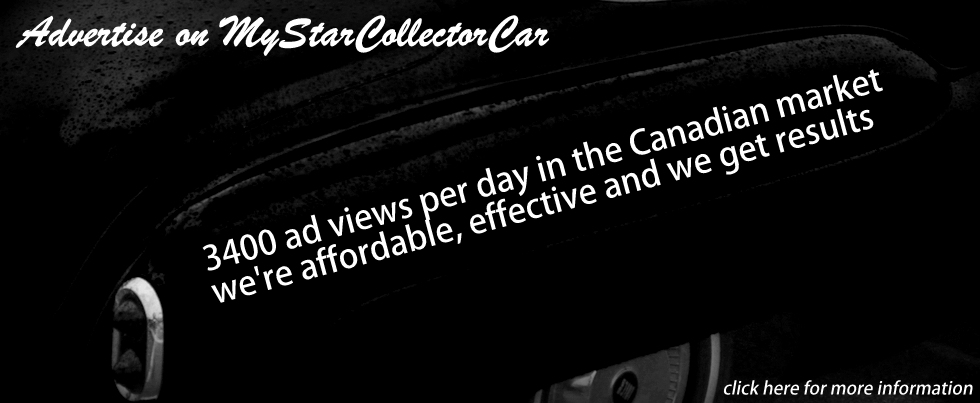 Both of these cars were built to annihilate their competitors on the street because these cars were only sold with big (and even bigger) blocks. The Mopar muscle car lesson was not lost on Patrick because he wanted to own a car built during the same era as his father's and grandfather's Mopars.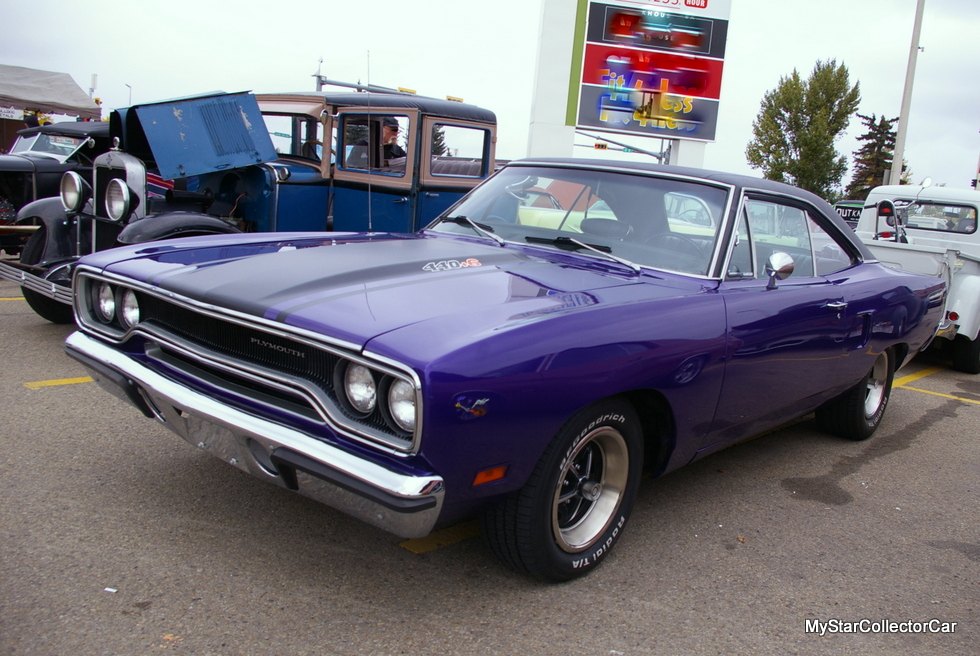 Patrick was in a search for a 1968 (or preferably a '69 Plymouth) when he located his 1970 Plymouth Road Runner about two years ago. The car had spent most of its time in Patrick's home town and he even met the second owner of the vehicle after he became its owner.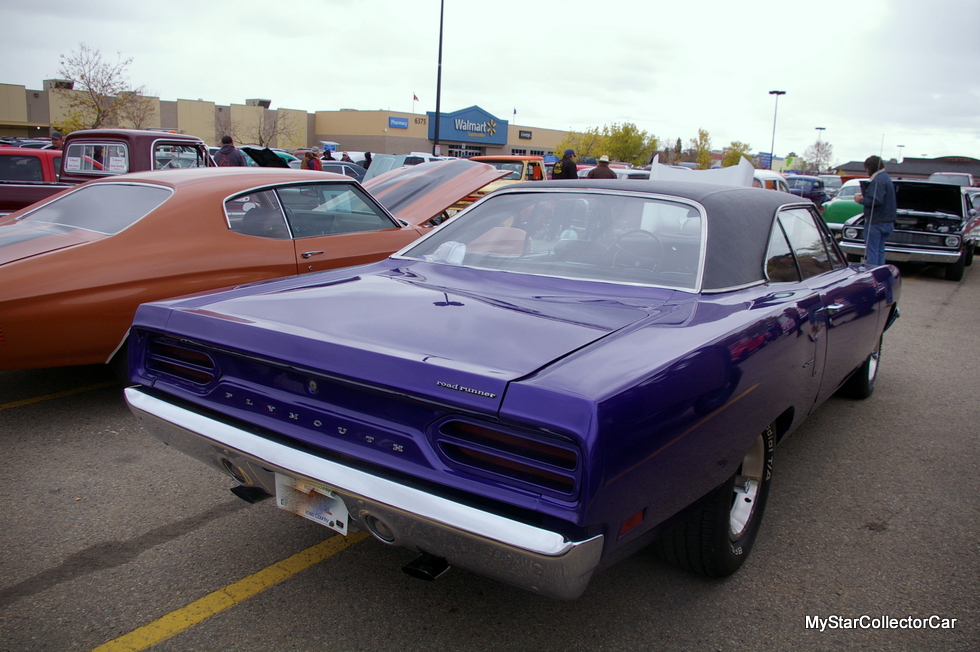 The early owner of the 'Runner was a farmer who purchased the car in 1971 and traded it in for a brand new Chevy pickup truck a few years later in 1973. At the time, a pickup truck just made sense to the farmer-and a wild muscle car did not meet his needs.
The reason Patrick was aware of the early history behind his Road Runner was simple: the farmer who sold the car 46 years ago tracked him down and wanted to purchase the Plymouth from Patrick.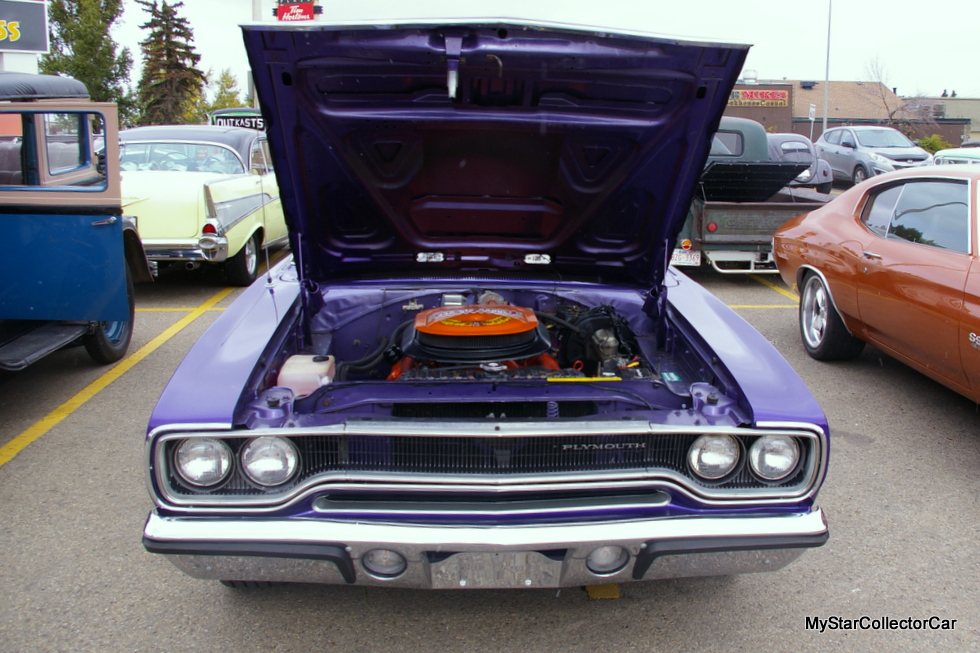 The idea has complicated matters for Patrick because he is well aware of the Road Runner's rarity. He has documentation that shows his car was number 9 in a series of 11 that were built for the Canadian market.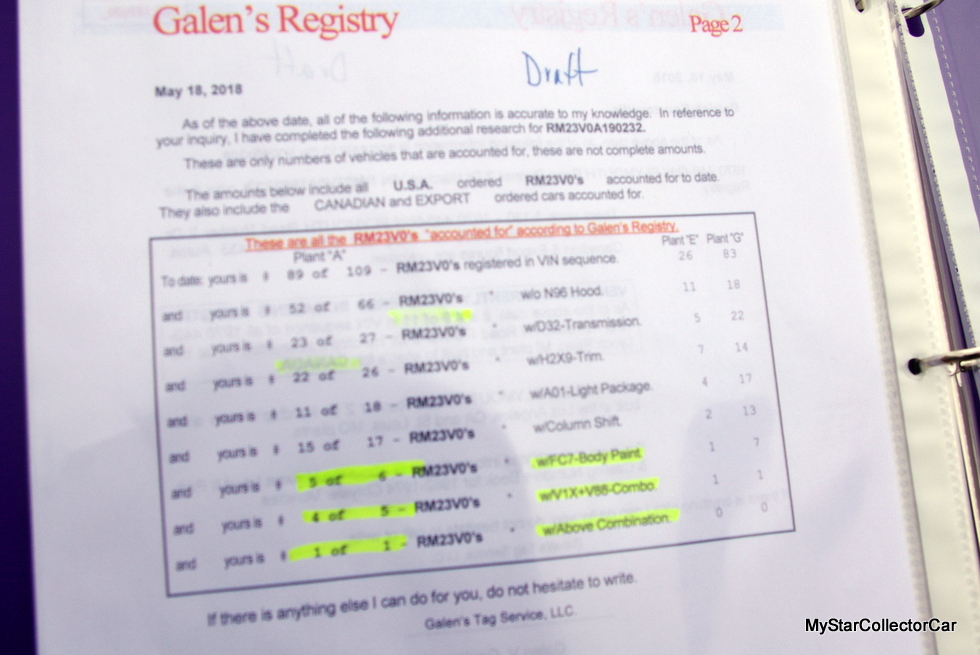 Patrick also mentioned his car was only one of five 1970 Road Runners that left the factory without decal stripes on its rear deck.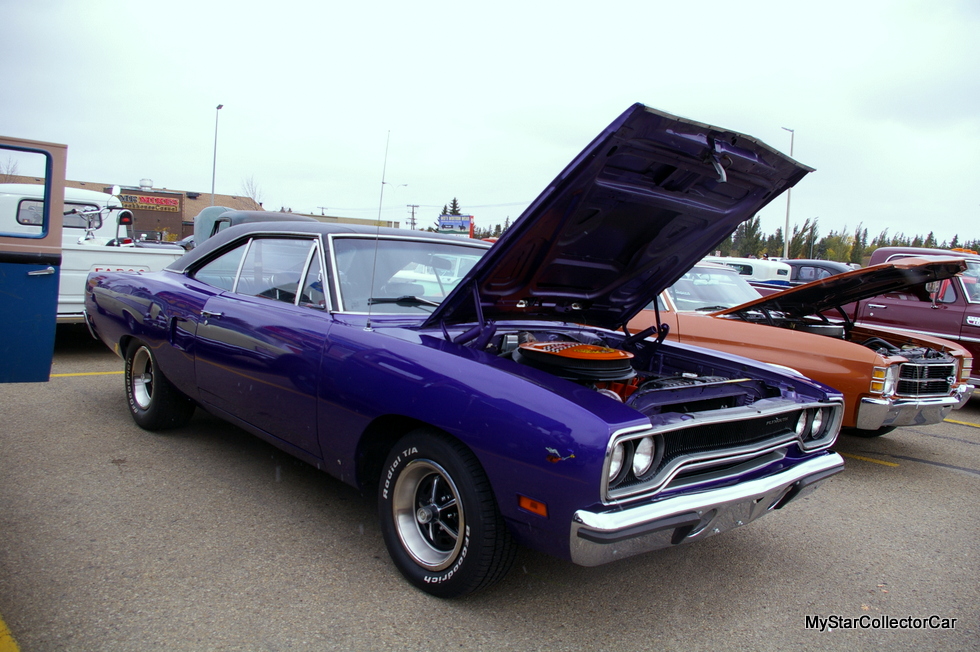 Another unusual feature of the car is its interior. This '70 Road Runner has a column-mounted shifter for its automatic transmission and a bench seat to hold more passengers inside this road rocket.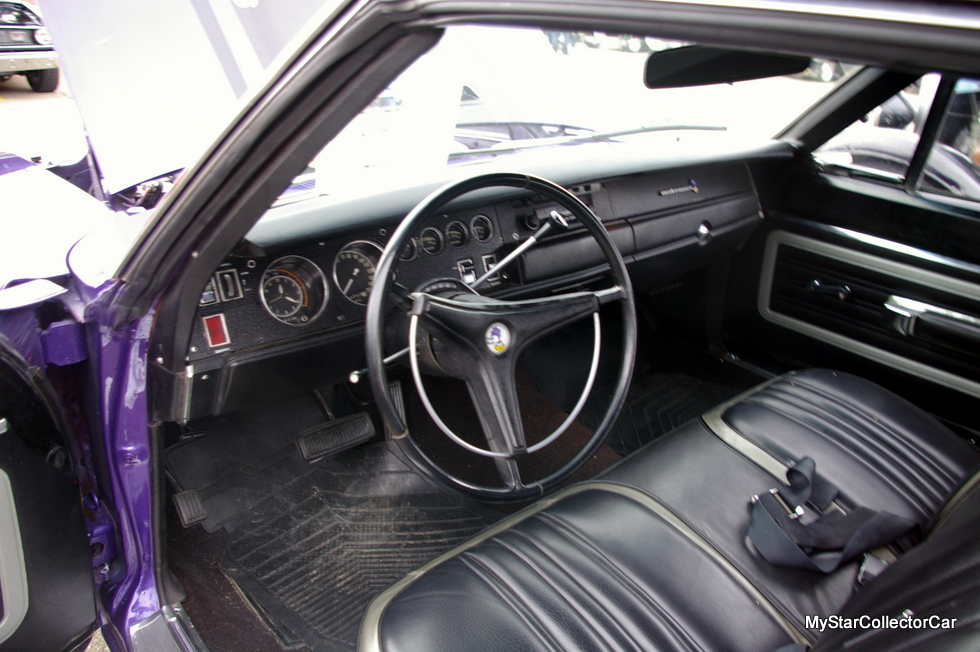 It was clear that Road Runner owners were allowed to mix and match at will when it came to option choices.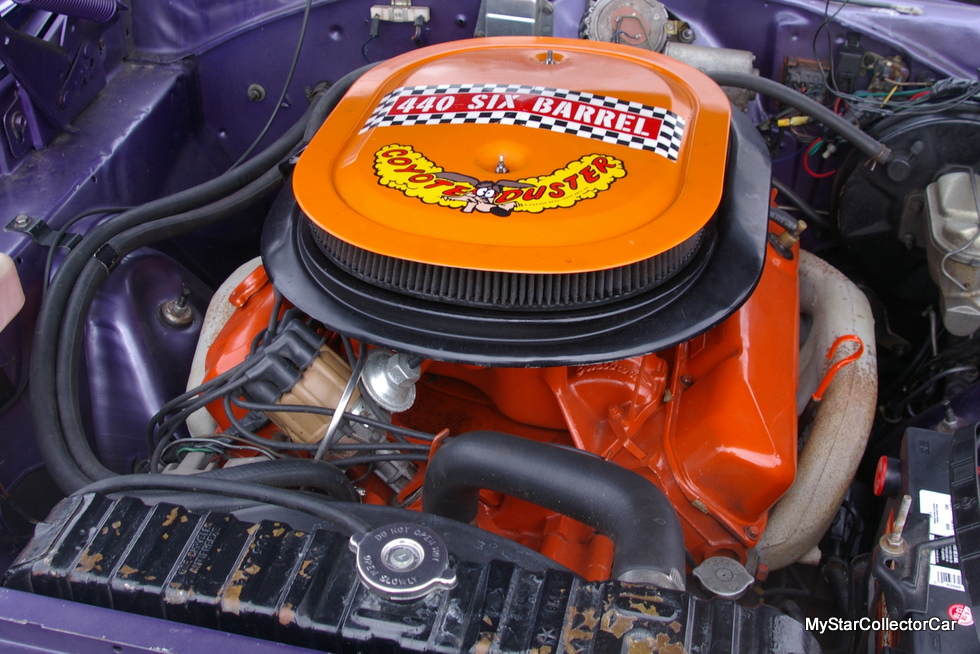 The car was originally ordered with a purple paint scheme and was painted orange at some point in its history. However, the car's previous owner wanted to restore the car back to its original paint scheme because he wanted the car to be exactly like the day the Road Runner left the factory.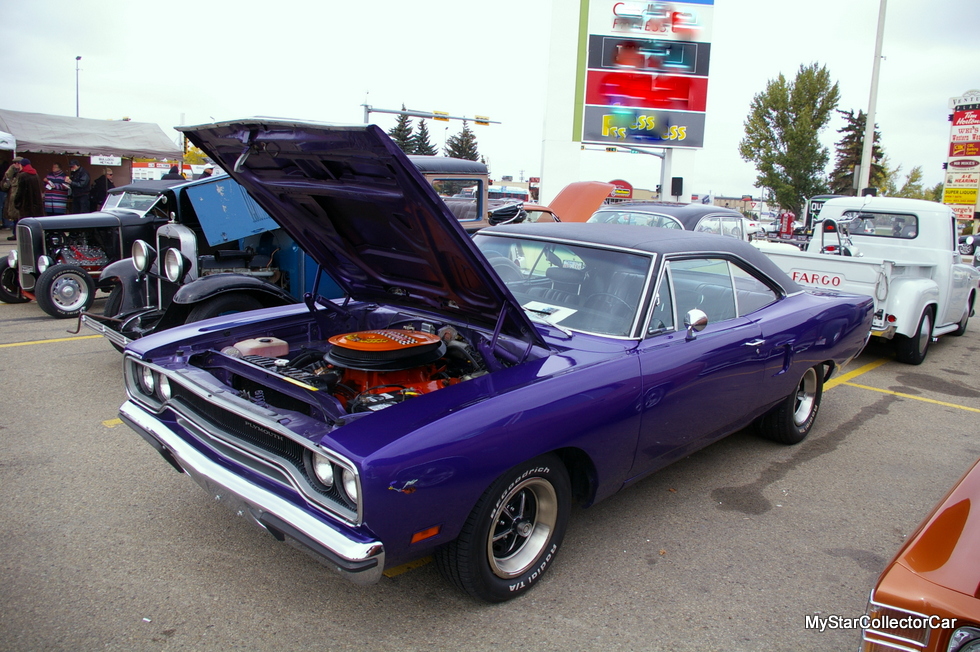 The previous owner was able to make a successful transformation back to factory specs because he owned the car for about 30 years before he sold the Road Runner.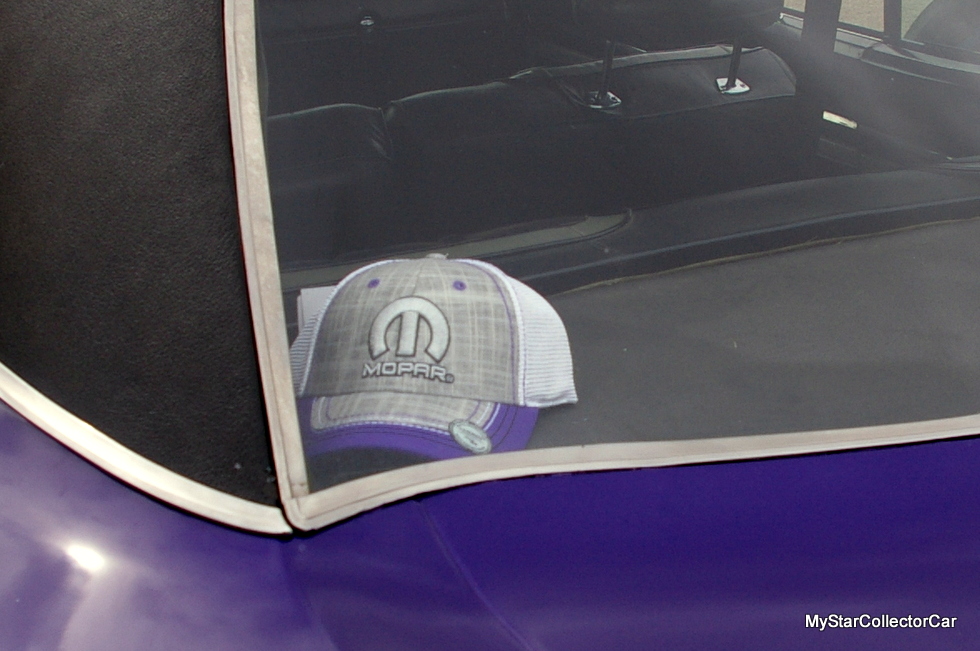 Patrick respects the car's history and has no plans to make any changes to it in the future. He just wants to enjoy the car because he comes from a Mopar family and wants to honor that tradition. 
BY: Jim Sutherland
Jim Sutherland is a veteran automotive writer whose work has been published by many major print and online publications. The list includes Calgary Herald, The Truth About Cars, Red Deer Advocate, RPM Magazine, Edmonton Journal, Montreal Gazette, Windsor Star, Vancouver Province, and Post Media Wheels Section.