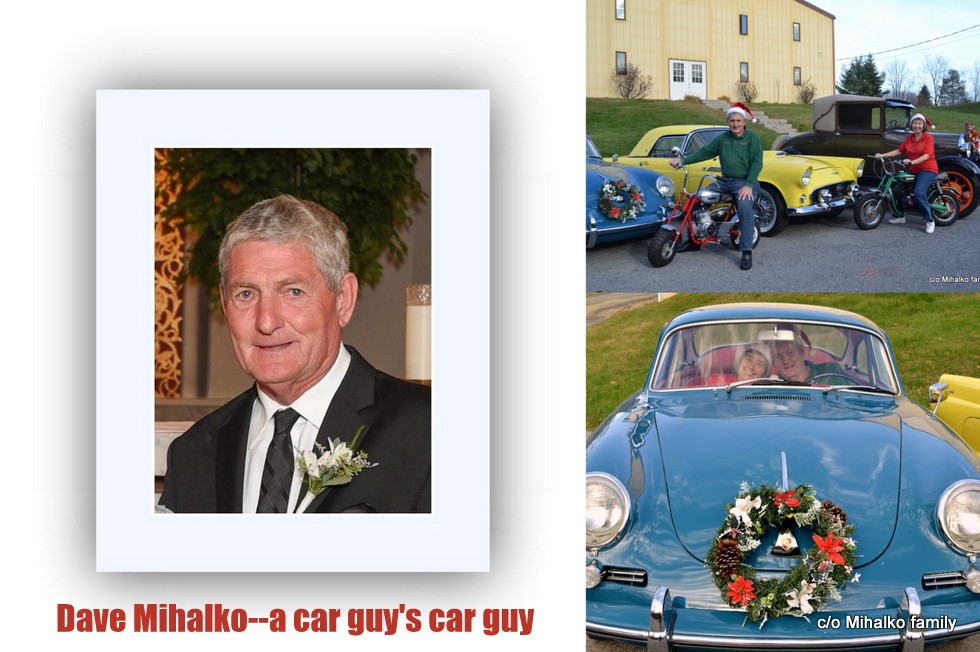 Very few people can go to work for decades and love every minute of the experience.
That's because in most cases a job is simply a job.
Dave Mihalko founded a business that was an extension of his passion for all things automotive.
You could argue he never worked a day after he started Restoration Specialties because he was doing what he loved.  Unfortunately, Dave passed away suddenly in April, 2016 but he left a legacy behind—it was an incredible car guy legacy.
Jeff Mihalko is Dave's son and he wanted to tell the story behind his car guy father so here are some highlights from the Dave Mihalko story.
It began with his first car—one he never sold:
"Dave Sr.'s relationship with cars goes way back to when he was 13 and bought his first car, a 1929 Model A sport coupe.  He drove that car until he was 18 and then he stored it in the barn.  About 4 years ago we took that car out of the barn and had it restored.  It was nice for our parents to be able to take a ride in the car they took on their first date."
The Model A was just the beginning of Dave's automotive adventures:
"Dad joined the AACA in 1958 and continue collecting and working on cars in the garage all of his life.  In 1961 he married his high school sweetheart MaryAlice and had 3 children.  After his surveying job moved him around, he moved his family back home to Windber, PA and built his home on the homestead where he grew up.  In the summer of 1979 an opportunity came to buy a business that was established in 1974 dealing in Antique auto supplies.  At this time I was 14 and Dave was 16, we already had an interest in antique automobiles with both of us already having cars in the garage. So this was a great adventure for us boys, Mom, not so much!"
Jeff's mom had reasons to fear this new venture but it paid off:
"The business was purchased by Mom & Dad at a big risk.  We started learning the market, which at that time were mostly pre-war cars.  We would do 26 to 30 car shows a year in a motor home and a hand built trailer, selling out of a 20 x 20 tent.  This was quite a learning experience for us kids, traveling to the shows with our parents and making lifelong friends in the industry.  The business gave us a great business sense that could never be learned in school."
Dave's business had a huge advantage—his family and friends:
"Our business grew with family & friends.  Dad gave many employment opportunities to family and friends and helped anyone he could.  Dave, Jr., Amy and myself all found wonderful spouses that have all worked at the business as well.  Even most of his 8 grandchildren have at some point worked at Restoration Specialties."
Any new business requires massive amounts of work and Dave never wavered on his commitment to the work side of Restoration Specialties :
"Dad put every ounce of energy building this business. He researched items and helped anyone who came along and we grew this small mom & pop business into a multi-level corporation.   Clips, fasteners, window channel, belt strips and door weatherstrips were the majority of the business but he started growing in to manufacturing.  Dad could not say no to any project, and had a knack for being able to figure out how to make anything work.  He was a self-taught man on tooling and manufacturing."
Dave's efforts paid off because his business thrived:
"In 1986 we moved the business home into our current location into a 12,000 sq. ft. warehouse. Dad sought out the rubber, channel and clip manufacturers and built long lasting relationships and friendships built on trust and hard work. The business grew steadily more into the 50s, 60s and 70s cars.  We started doing more manufacturing and the car shows were slowing down, so we cut back on these and expanded into the Internet and mail order."
Dave was a man who sought and pursued any new opportunities to sustain and grow Restoration Specialties:
"Small businesses and manufactures would be on the verge of going out of business and Dad would buy them.  He was never discouraged by any obstacles or logistics of getting the businesses moved and making them work."
His inspiration came easy because Dave was working in a world that was a perfect fit for his car guy soul:
"I think part of the reason Dad was so successful was he was able to do what he truly enjoyed–antique autos and collecting."
Dave was a true car guy and his collection reflected his diverse automotive interests:
"My father acquired a large collection, starting small with model cars, hundreds of them, pedal cars, 50-60 of these, minibikes (with my help) over 100, Whizzers, Cushmans, radio controlled air plane and of course his collection of cars, just to mention a few like a 1914 Woods Mobilette, 1929 Model A Sport Coupe, 1933 Plymouth coupe, 1955 T-bird, 1955 Dodge Coronet, 1962 Porsche 356 B coupe and a 1970 Dodge Challenger".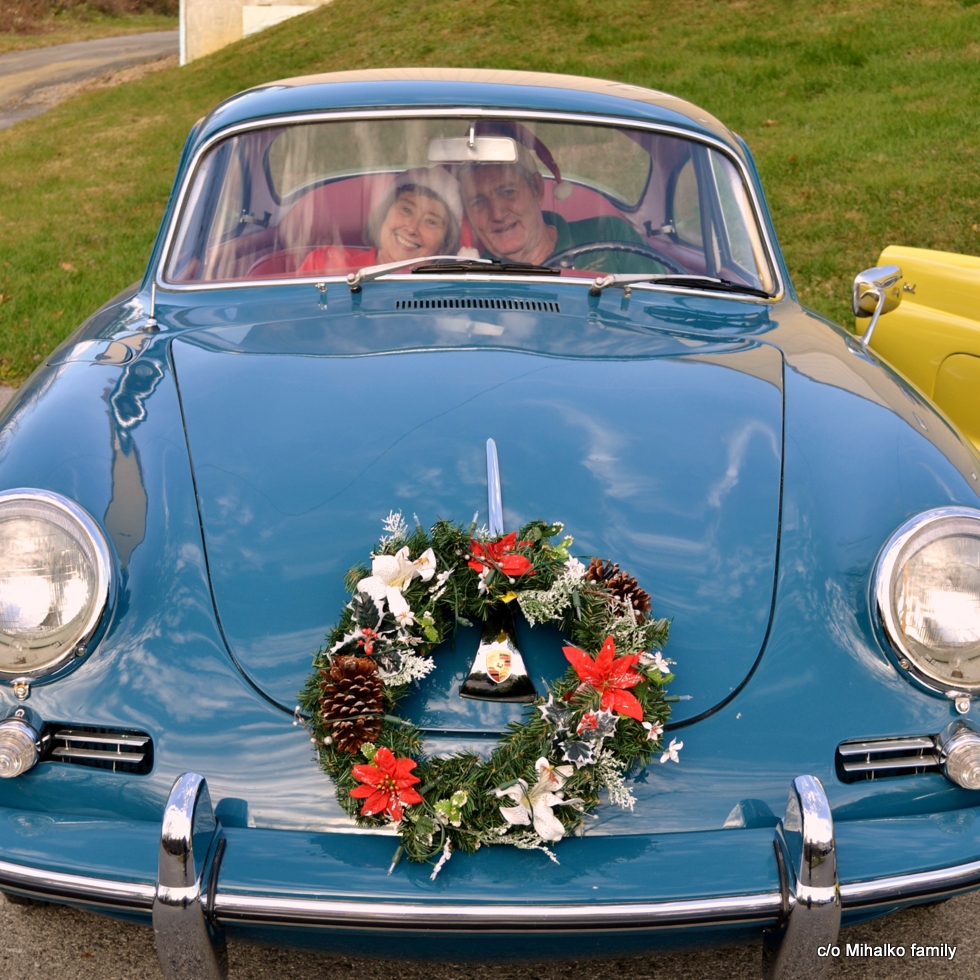 He wasn't afraid to go even further off the beaten path in the car hobby:
"Now this is where it gets a little different–1958 -1962 Saab 3 cylinder 2 stroke cars (4), 1958 Borgward Iaabella's (2),  1947 Dalahaye (2), 1978 Toyota GT and a 1980 Suzuki Samuri."
Dave had a big affinity for his biggest vehicle:
"His pride and joy was a 1973 Eagle motor coach that he restored in 1994-1995.  He spent 2 years building the custom motorhome/cargo hauler and from 1996 you would have seen the turquoise giant.   He wanted to make it easier to do the shows but this was a tremendous undertaking because he was hands on the entire build while continuing to build Restoration Specialties."
The car that started it all is still in the family:
"The '29 Model A was his first car so there was a huge sentimental attachment. He did a complete restoration himself and his mom made the upholstery.  He and his wife, MaryAlice dated in the car from 1959 – 62.  They moved to Florida and he took it completely apart for storage then it was restored again in 2012/12 and driven to local events and just for fun.
Dave also gave back to the hobby in a big way:
"Dave Sr. would help anyone with anything.  It didn't matter if he was coming out of church and someone's car would not start or if a customer came to the office with a special project or the guy on the show field that needed that one special part before the judge got there.  He made everyone special and treated everyone the same.  He was very soft spoken and would listen to every detail about their special car and loved to talk about his business, hobbies and his grandchildren.
There was no retirement plan in his future because Dave couldn't walk away from his passion:
"Dave Sr. never retired and came to work every day working just as hard as he always had.  In the beginning of 2016, Dave Jr. separated the top cat whisker manufacturing line and Dad and I continued to run RSSI.
Dave's last day was spent immersed in the world he loved:
"Dave Sr. passed away peacefully in his sleep, April 10th, the night after driving the bus home from the Charlotte Auto Fair.  Dave and MaryAlice spent the weekend with many friends and hobbyists that stopped by for that special part or just to talk."
He left more than a business behind:
"Dave's legacy will live on in every single antique car that is out there.  He probably had something to do with most of them. His policy was to not specialize in any one single market, but to have something for everyone and treat everyone fairly."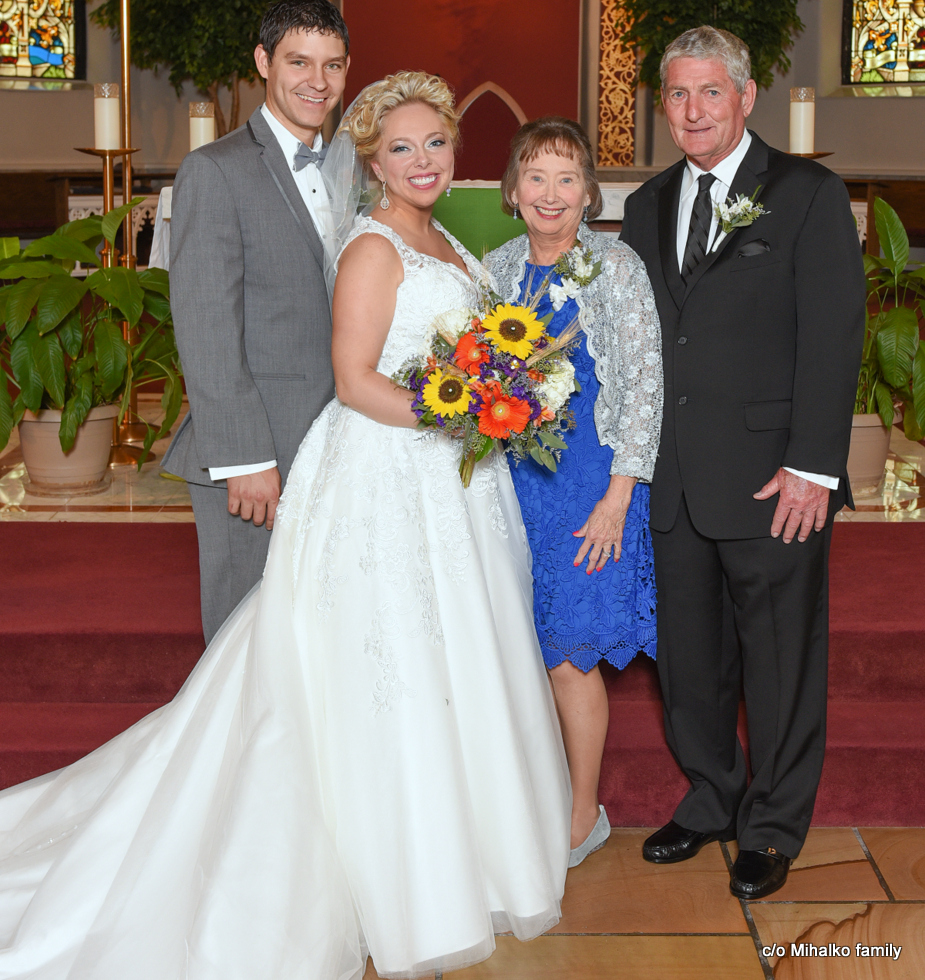 Dave Mihalko's life was summed up perfectly by one of the youngest members of the family:
"As his granddaughter Sarah said at his eulogy; we would always have a guardian angel watching, he will be the one with grease on his wings."
CLICK HERE to Like us on Facebook
CLICK HERE to Follow us on Twitter
CLICK HERE to Follow us on Pinterest
Please re-post this if you like this article.