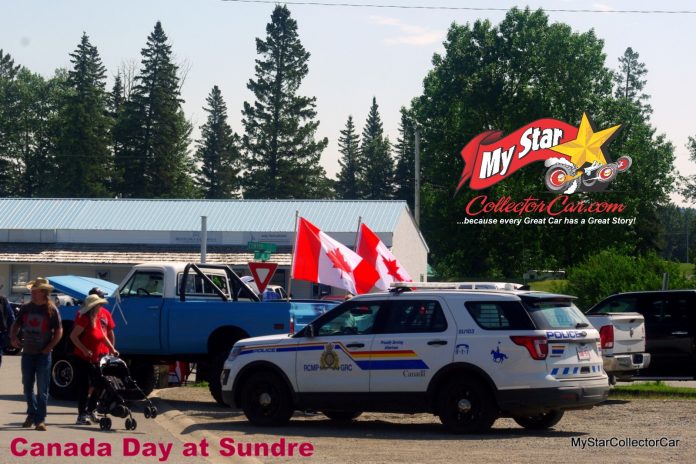 It's no secret that summer long weekends are a popular time for car shows, so our monthly MyStarCollectorCar calendar has plenty of entries for the Canada Day weekend.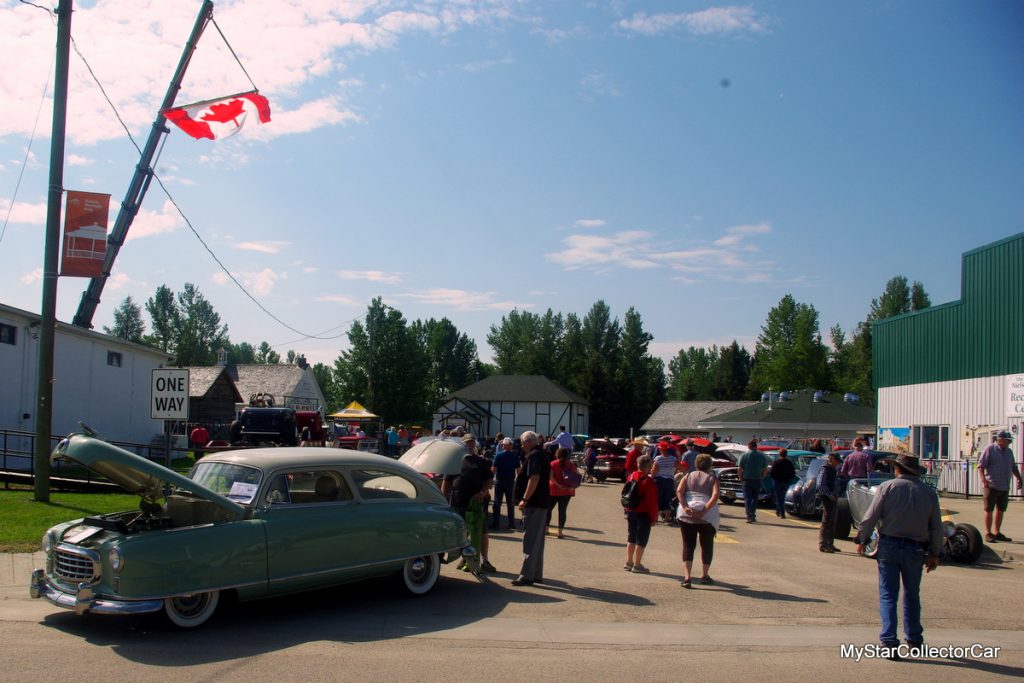 Sundre, Alberta Canada is a small community located in West Central Alberta that bridges the gap between the prairies and the Rockies. Sundre is a popular tourist destination because of its proximity to what is known as the West Country in Alberta, but it also has strong farming and oil industry roots as well.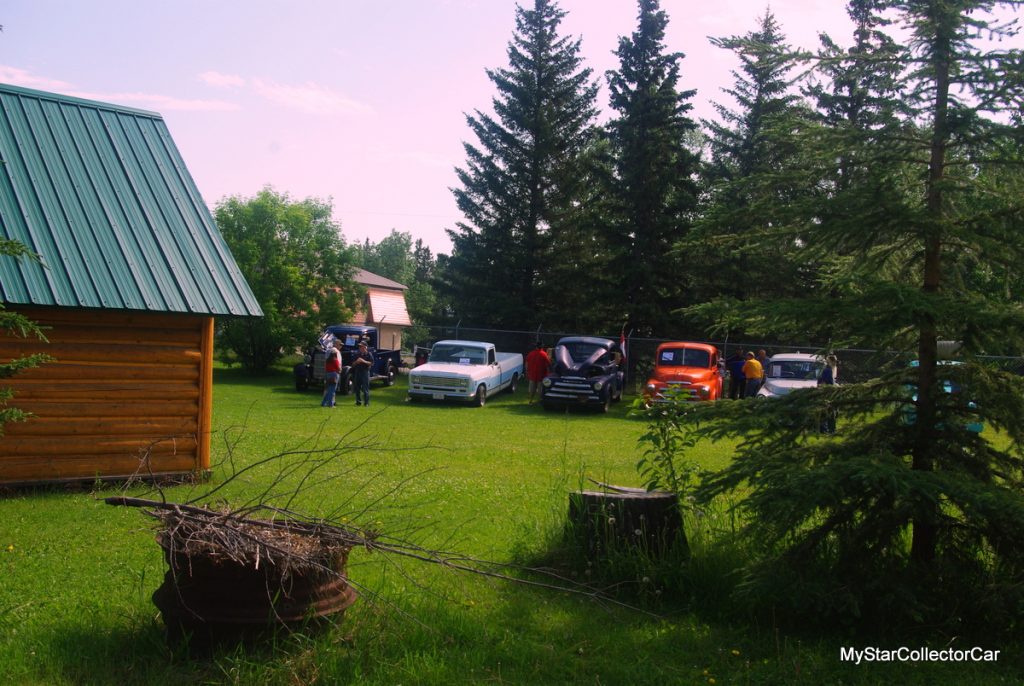 Like most smaller communities, Sundre people are a friendly bunch who are more than willing to assist strangers in town, including us here at MyStarCollectorCar when we attended their show on the Canada Day weekend.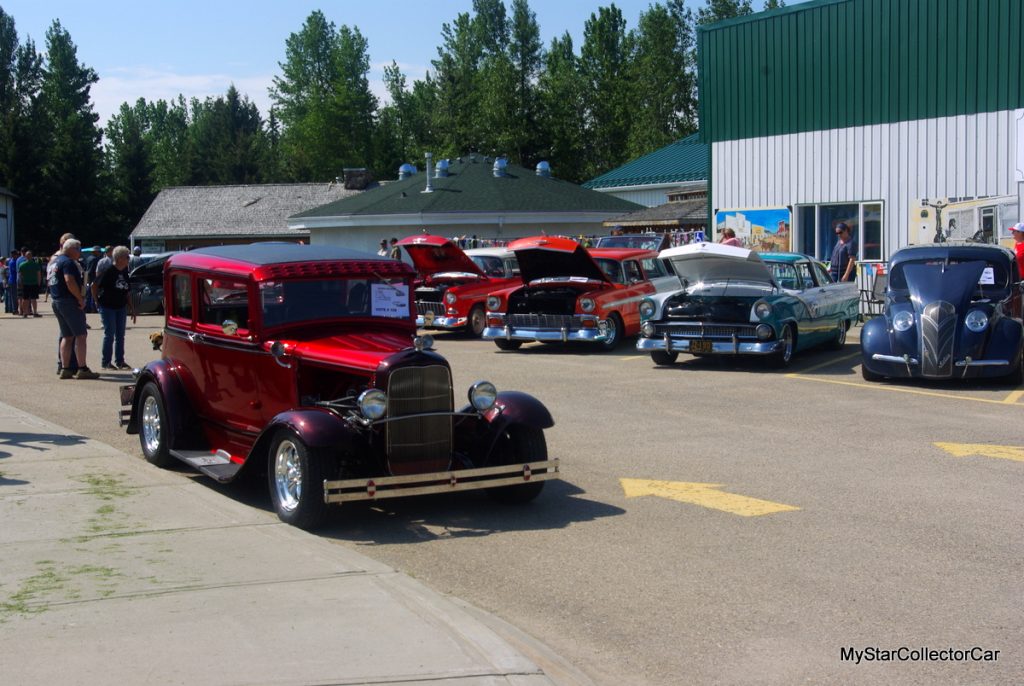 One of the more intriguing cars at the show was a 1950 Austin Devon four-door sedan. The little Brit was a rescue job story based upon its owner's strong emotional connection with these cars due to his "first car" experience when he was a teenager.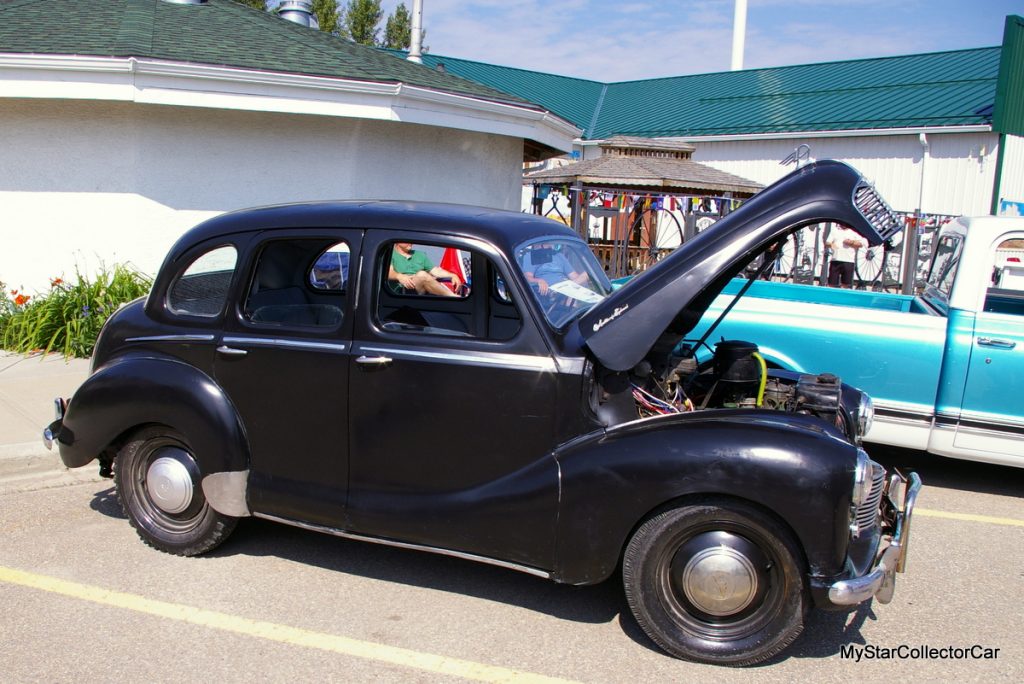 MyStarCollectorCar will connect the dots between a 1950 Austin Devon and its owner in a future article.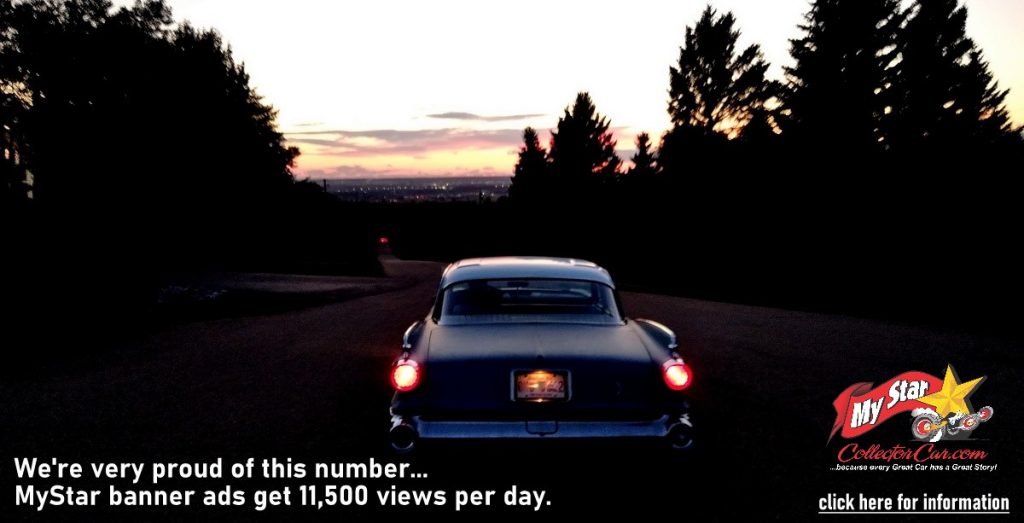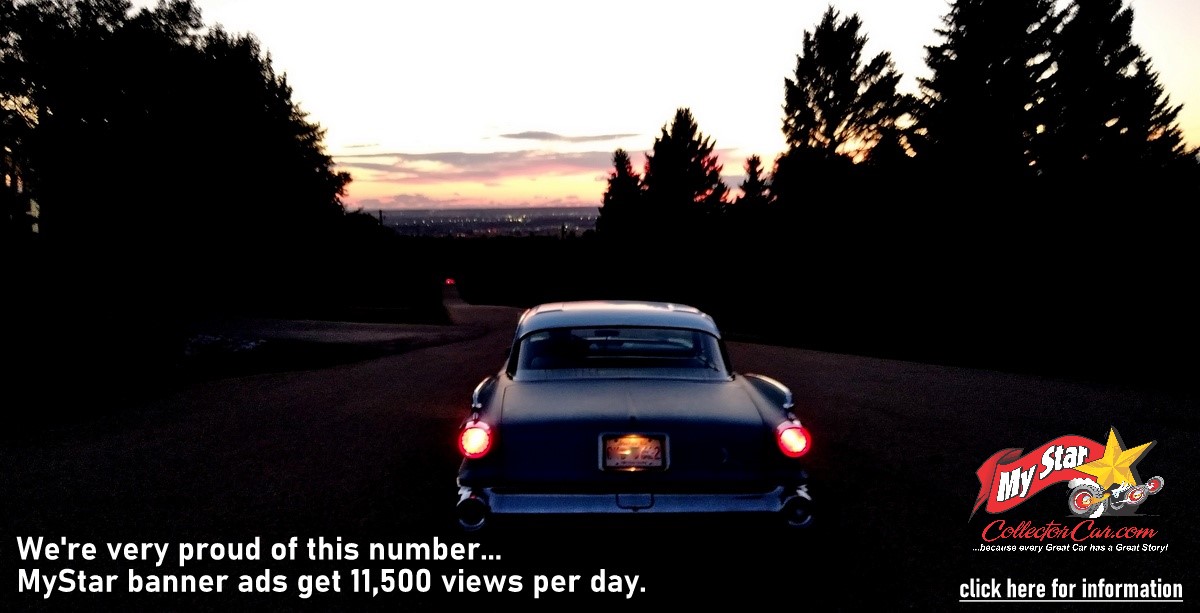 Another rescue car at the Sundre show was a 1958 Edsel Pacer because it was a field find for its proud owner. The car has been pampered by him since the rescue and now enjoys many local trips with its owner, mostly to car shows where it has become a rock star in 2022.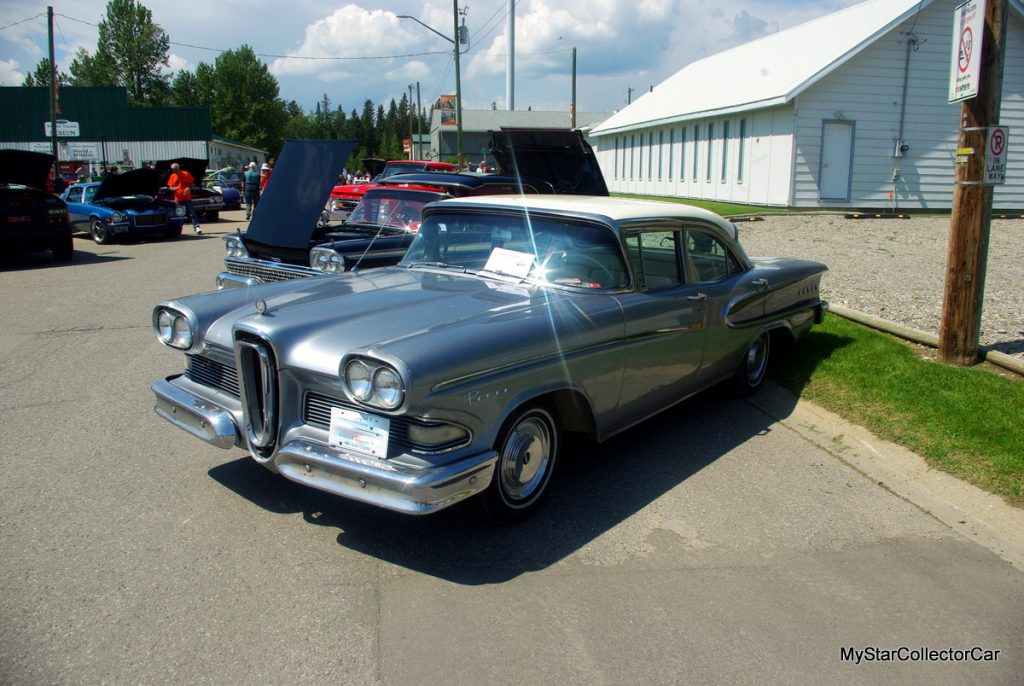 Learn about this remarkable Ford in a future MyStarCollectorCar feature.
A 1988 Buick LeSabre T-Type is typically on the newish side for MyStarCollectorCar, but this 34-year-old classic has a remarkable one-owner history behind it. We will tell its tale in a future MyStar story.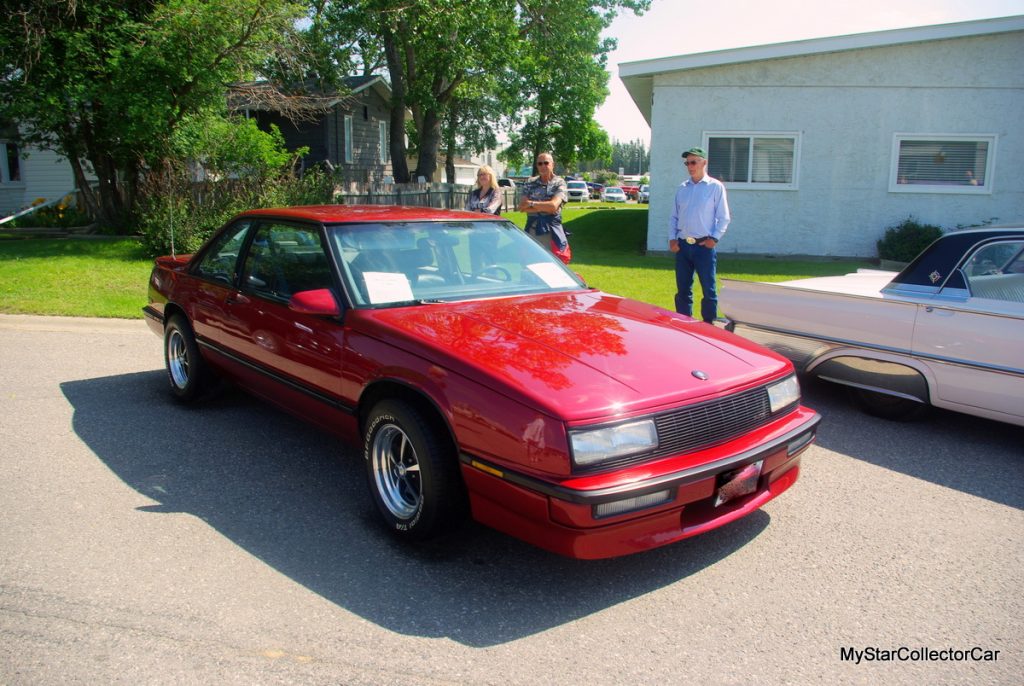 A 1961 Ford Galaxie also caught our attention at the Sundre show, mainly because four-door hardtop versions of these 58-year-old cars are not common in 2022.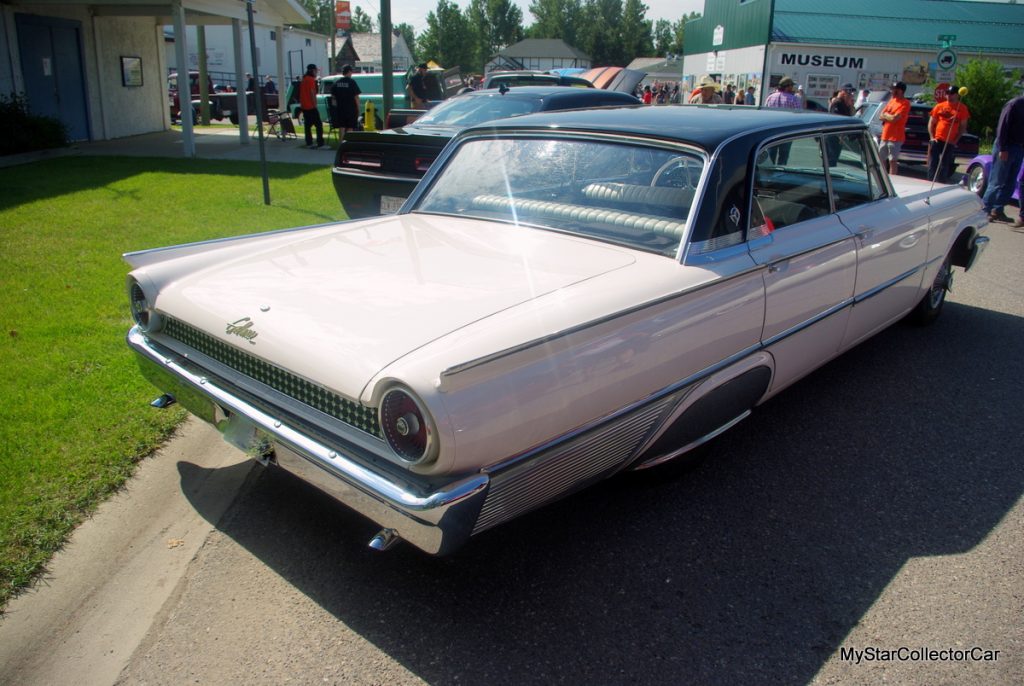 However, we were unable to connect with its owner and implemented our Plan B protocol. We are confident enough in our Plan B system to include the '61 Galaxie on our MyStarCollectorCar list of future articles, so stay tuned for this one.
The Sundre Canada Day event included a very unusual custom 1948 Diamond T hauler with an equally unusual 1932 Ford Hi-boy race car (that is also a record holder on the famous Bonneville Salt Flats) on its rear deck.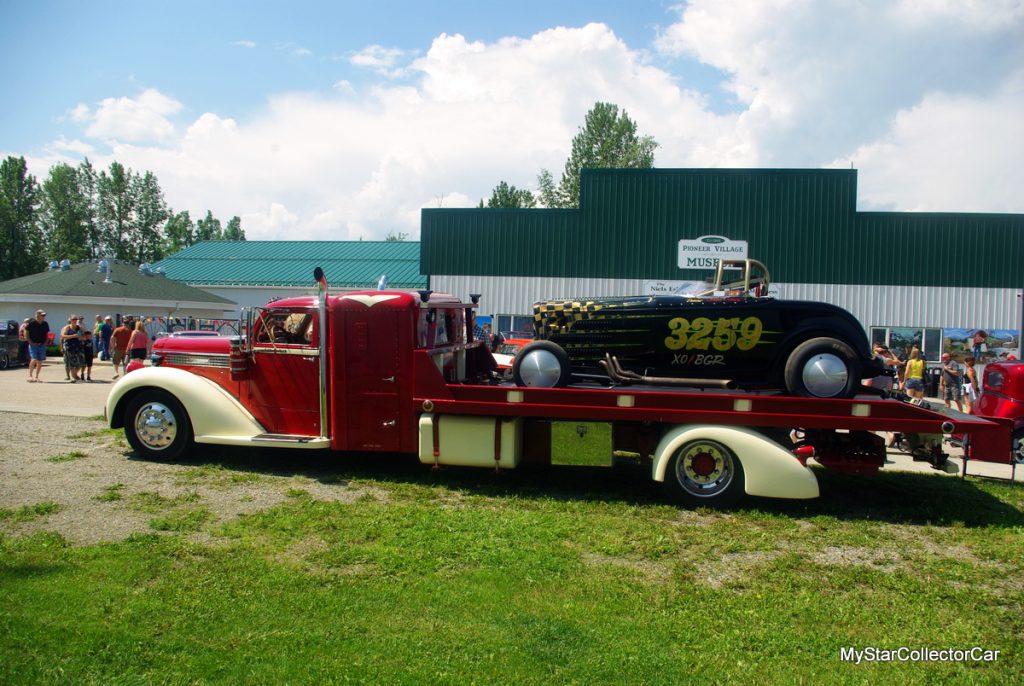 It would be a massive understatement to say this combination attracted plenty of attention at the Sundre show. The car and truck combo were rock stars, and their story will be told in a future MyStarCollectorCar feature.
The final addition to our Sundre list was a 1966 Chevy C-10 shortbox pickup that has stayed in one family since Day One. The Chevy truck looks like it just left the dealership and the reasons why it means so much to the pickup's current owner will be revealed in a future MyStarCollectorCar article.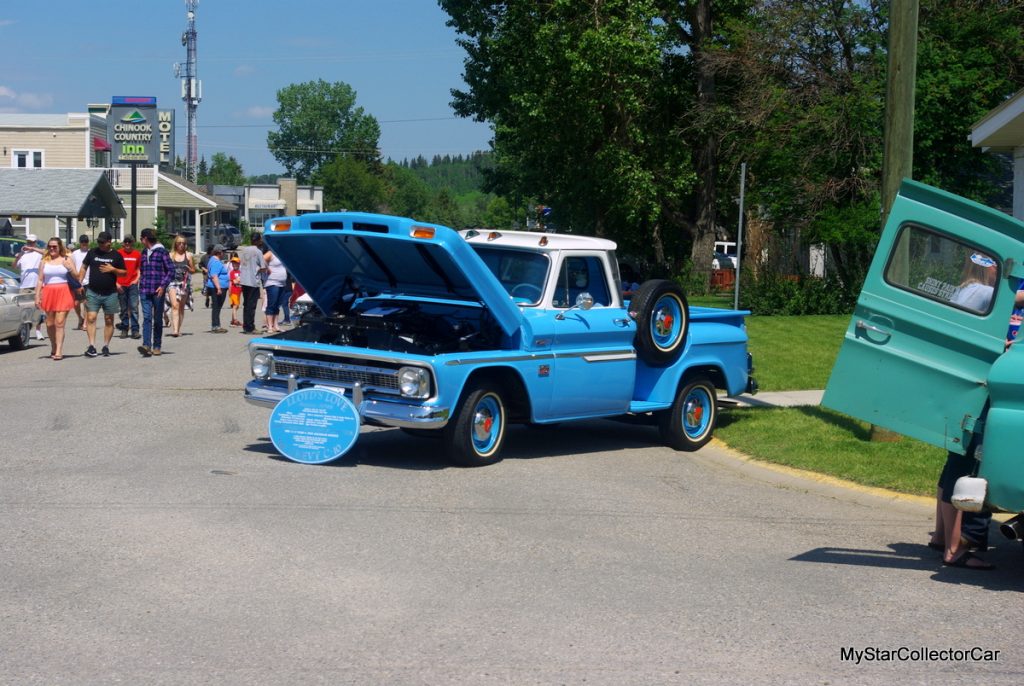 BY: Jim Sutherland
Jim Sutherland is a veteran automotive writer whose work has been published by many major print and online publications. The list includes Calgary Herald, The Truth About Cars, Red Deer Advocate, RPM Magazine, Edmonton Journal, Montreal Gazette, Windsor Star, Vancouver Province, and Post Media Wheels Section.