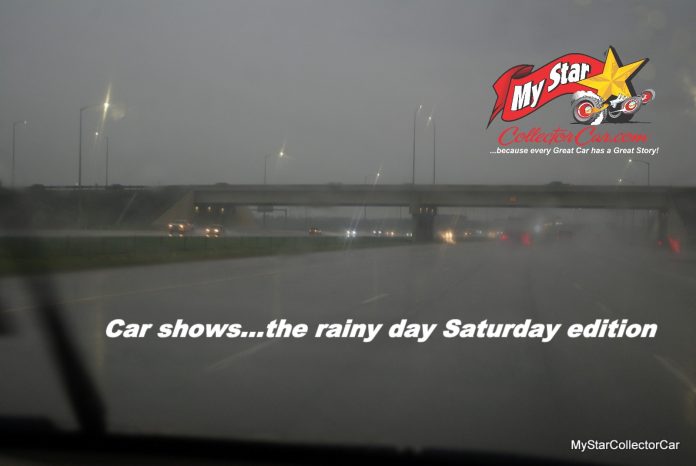 There are very few mortal enemies that hate each other with more venom than car show organizers and rain. Unfortunately, rain won the battle this past Saturday for the second half of our Canada Day weekend car show choices.
Rain will put a damper on a car show for many reasons, including the critical numbers game that dictates how many vehicles will be registered for a wet show. Car guys and girls' protective instincts easily rival a mother grizzly's when it comes to their beloved vehicles, so they will keep a close watch on the weather forecast in the car show's area and take serious note of any prospective crappy weather headed their way.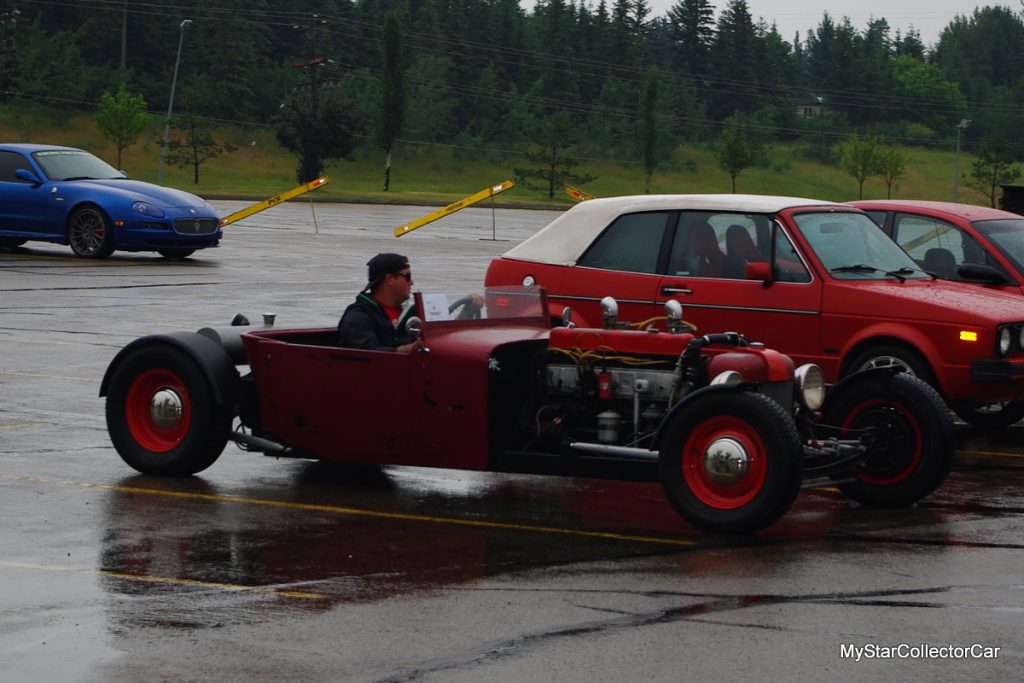 There is an old age that vintage vehicles are not made of sugar, but they are typically made of serious cash and time investment by their owners. Most owners have discovered the ravages of time and exposure to inclement weather during the restoration process and will avoid any situation where bad weather factors into the equation after the restoration process.
In fact, they will treat rain like it's a radioactive ice cream cone laced with arsenic when it comes to their car show decisions and the possibility of rain. They are not prepared to expose their vehicles to any situation that will compromise their finished project in any way, shape, or form.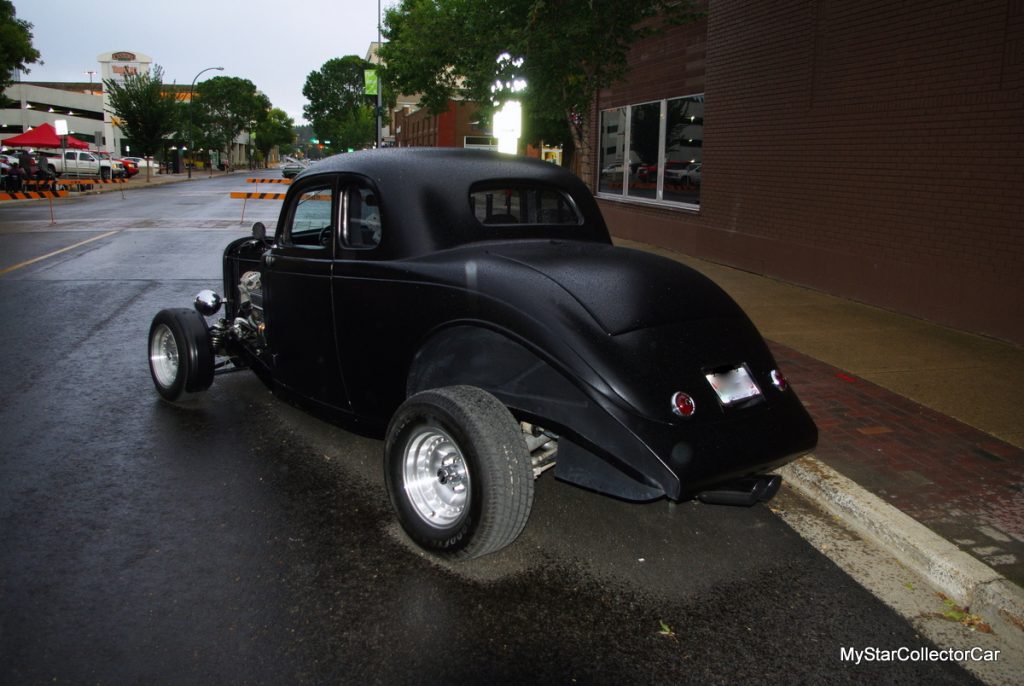 The high-risk nature of unpredictable summer weather in our area makes every weekend a crapshoot for car show organizers. They can control the logistics and challenges regarding the mechanics behind every successful car show, but they cannot control the weather.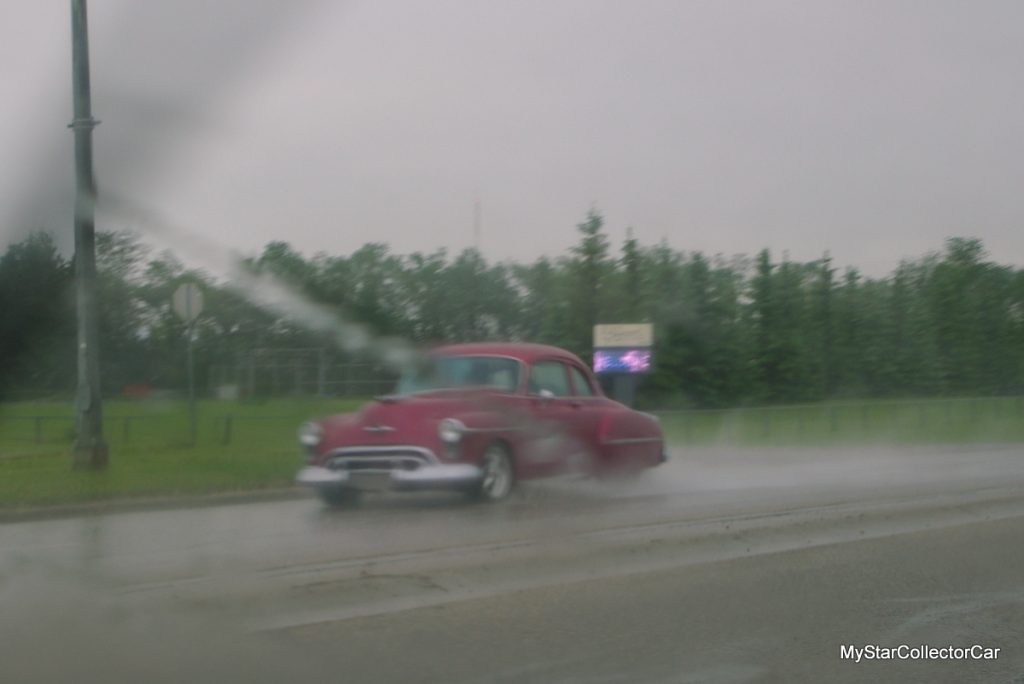 We at MyStarCollectorCar are sympathetic to their plight whenever bad weather murders a good car show, mainly because we know how much behind-the-scenes effort is needed to run a good event.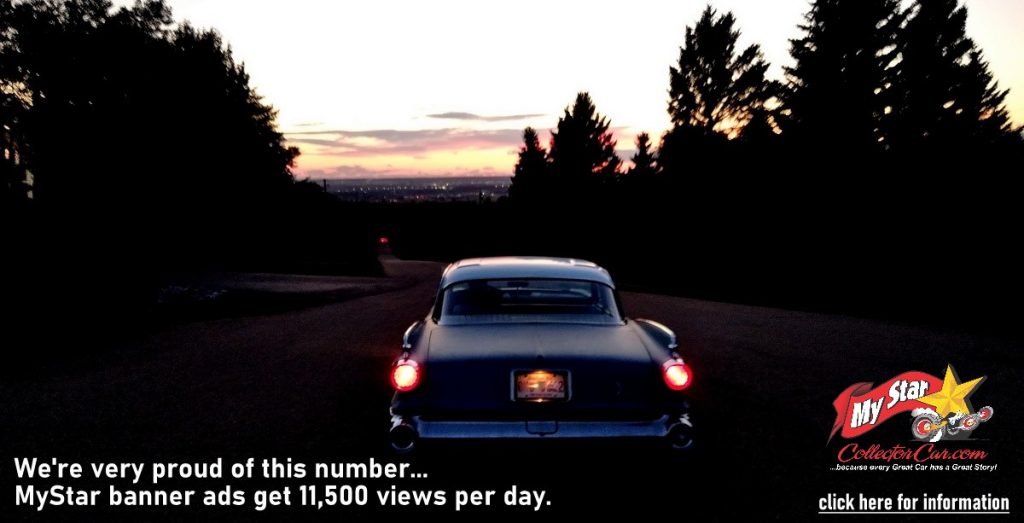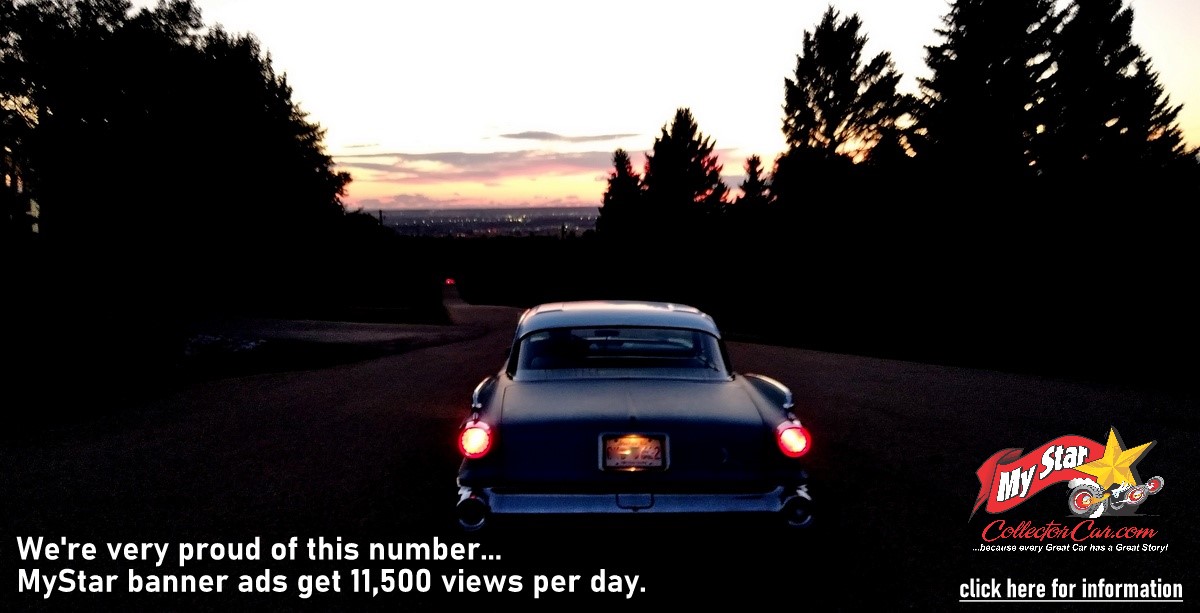 We have also attended many shows where rainy weather was a huge factor and chased away most of the attendees, be they onlookers or participants. The net result was a depressingly empty staging area that looked gloomy to us-but must have been devastating for the organizers.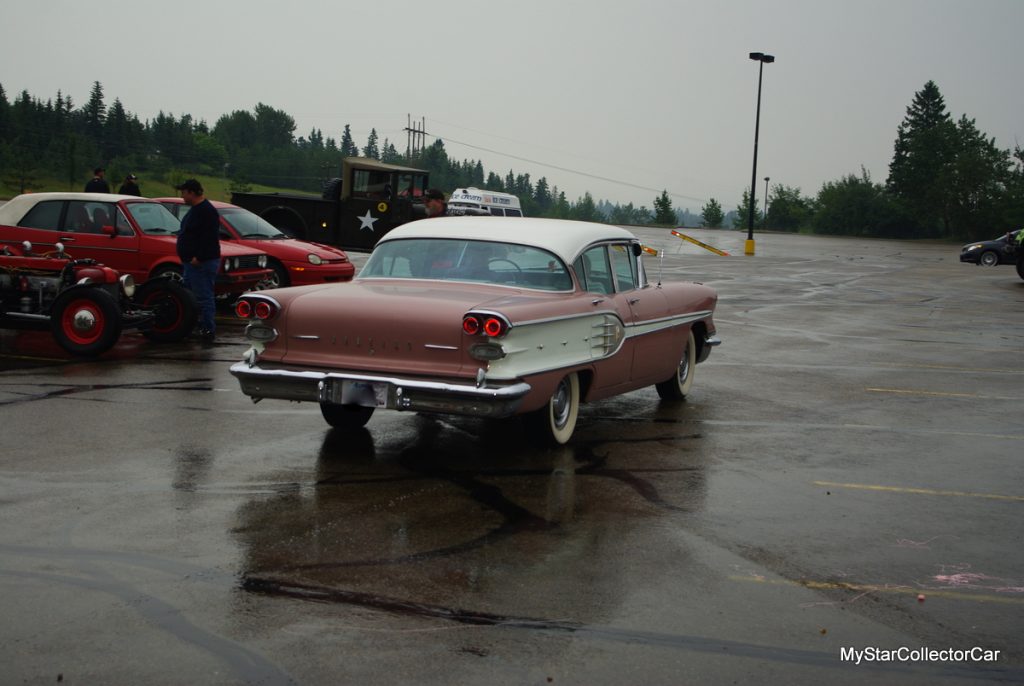 Some exceptions to the rule are a few of the larger annual car shows that have a long history in their communities and are confident their events are relatively rain-proof, or at least rain-resistant. For example, one of the larger June events for MyStarCollectorCar has taken place rain or shine for over 35 years.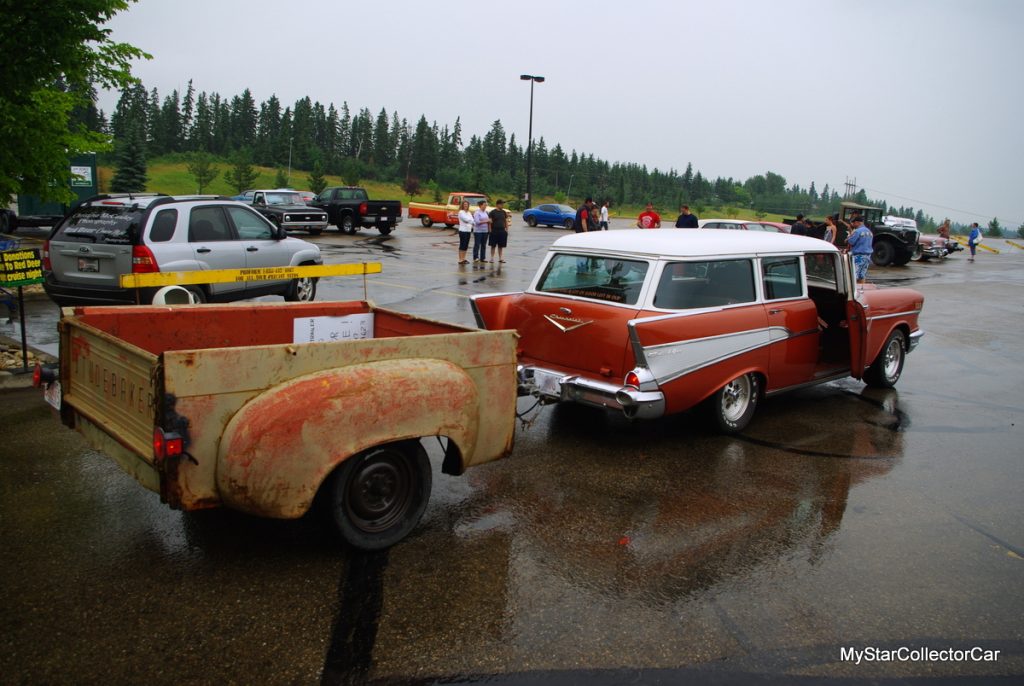 Several years ago, we called the show's organizers to find out whether their event was a rainout and they assured us the show was a go, mainly because they could count on at least 200 diehard car guys and their rides at the show-rain or shine. They were correct.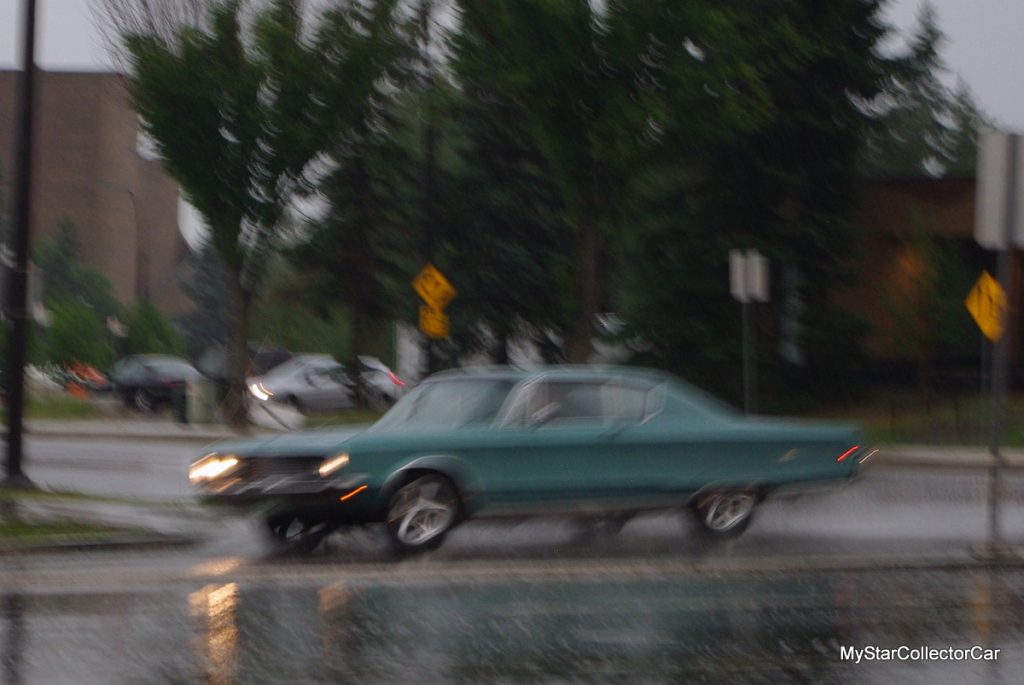 We attended another rainy major show last year, but Rock'n August's organizers had the same philosophy, so we attended their event in St Albert, Alberta Canada. The morning monsoon looked like a celestial wall of water when we got close to their community, but the weather settled down by the afternoon and did not extinguish their show. In fact, it was another major success.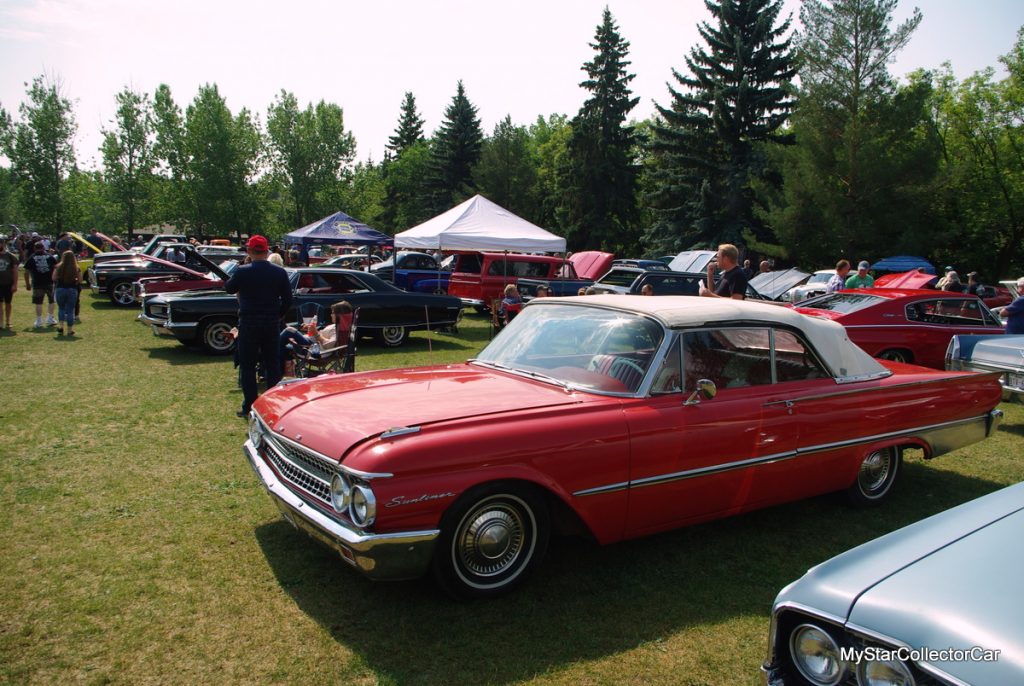 However, one show in June 2017 required a reshoot for a vehicle because it looked like the pics were taken underwater, so we deferred to a drier show that took place later that summer in the owner's community to get the car's photos.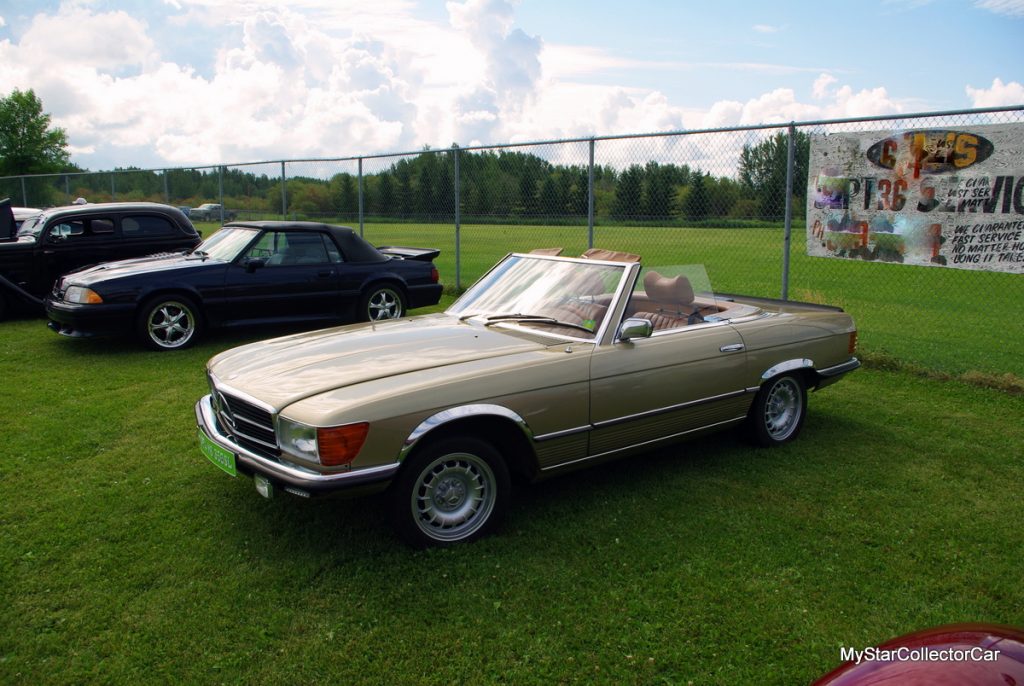 BY: Jim Sutherland
Jim Sutherland is a veteran automotive writer whose work has been published by many major print and online publications. The list includes Calgary Herald, The Truth About Cars, Red Deer Advocate, RPM Magazine, Edmonton Journal, Montreal Gazette, Windsor Star, Vancouver Province, and Post Media Wheels Section.