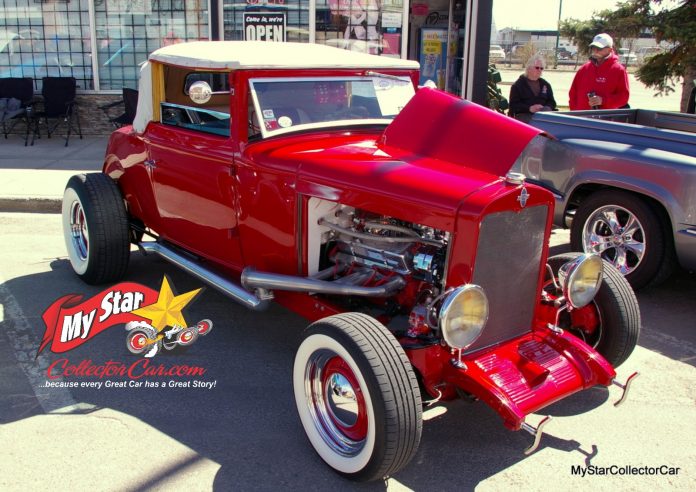 The hot rod culture began when car guys from a bygone era removed excess body parts (dead weight to them) on pre-war cars to make them lighter and subsequently faster on the road.
The most famous hot rod built from a pre-war car is undoubtedly the 1932 Ford Deuce Coupe, a hot rod made even more famous by the Beach Boys song in October 1963. However, Ford's archrival Chevy also built cars during the pre-war era, including the 1929 Chevrolet Cabriolet.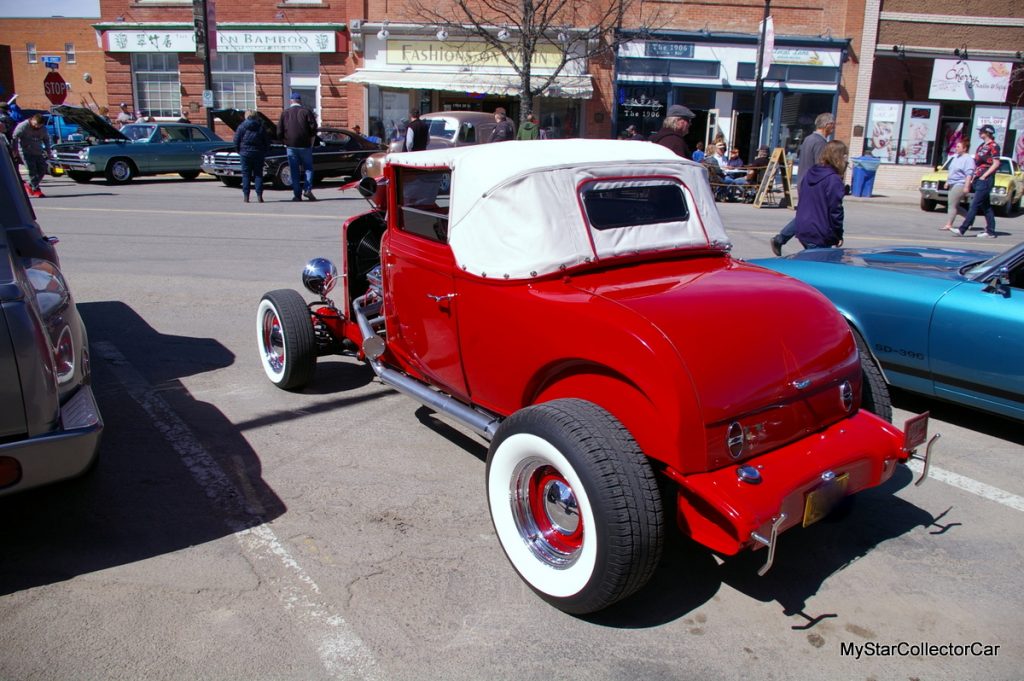 MyStarCollectorCar encountered a very cool 1929 Chevy hot rod roadster at a recent show and was able to track down its proud owner, Bob Owad. Bob purchased the '29 Chevy about seven years ago and it was already a hot rod, although not his vision for the car.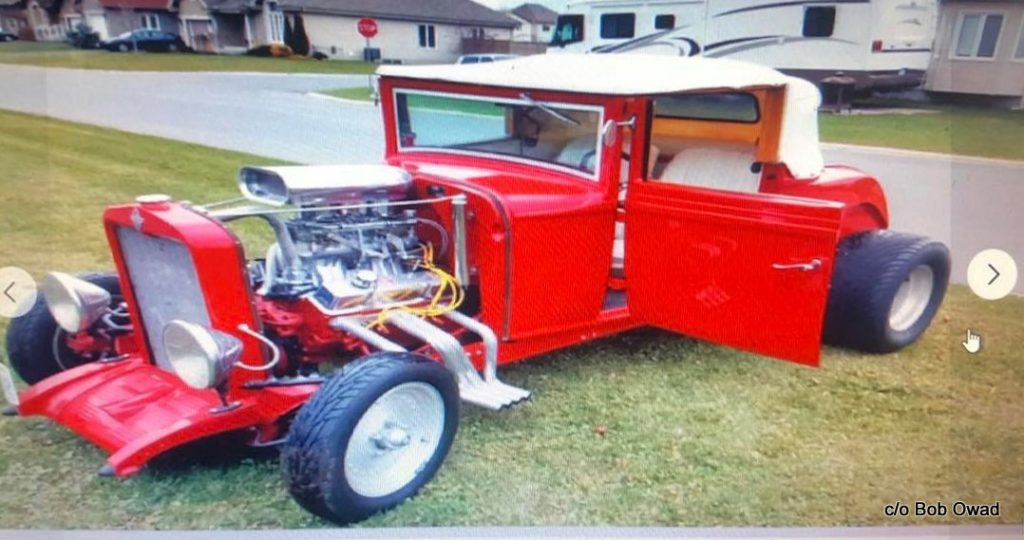 A hot rod is a flexible concept that allows its owner to put his own creative touches on the vehicle, so Bob decided to mold the hot rod into his vision for the '29 Chevy. For example, Bob altered the overall style of the Chevy's custom front end and toned down its look.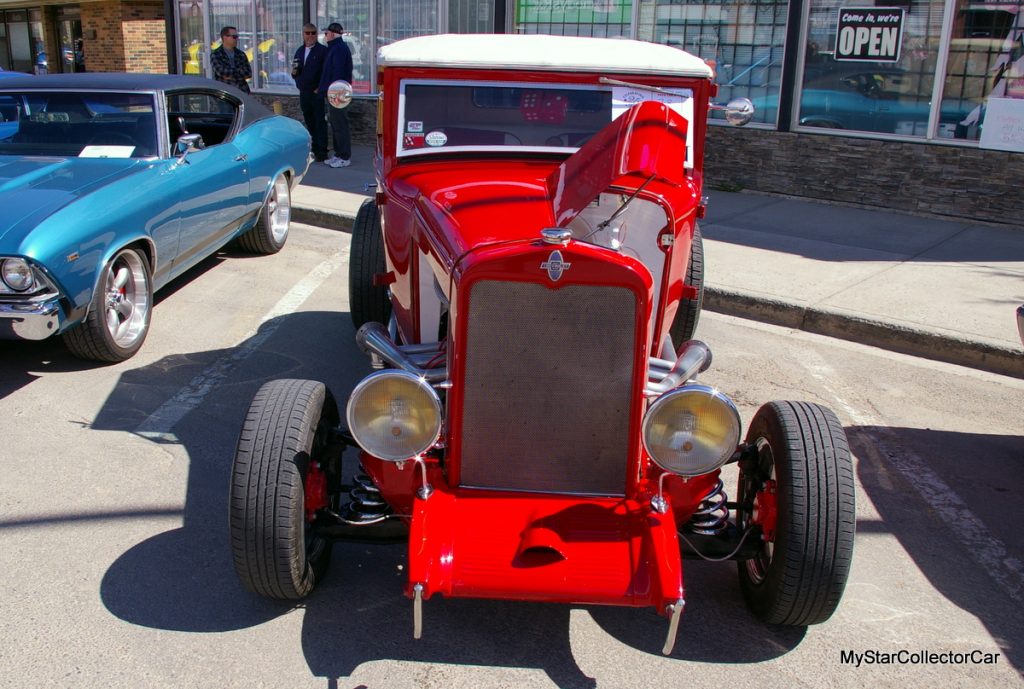 Bob said he "did a little bit every year" over a five-year period to make the '29 Chevy into his own creation, while retaining its retro hot rod style.
The '29 Chevy has become a sleek and efficient road machine because Bob loves to drive it during the summer months. He has logged many thousands of miles behind the wheel of his drop top Chevy and attended many events over the years.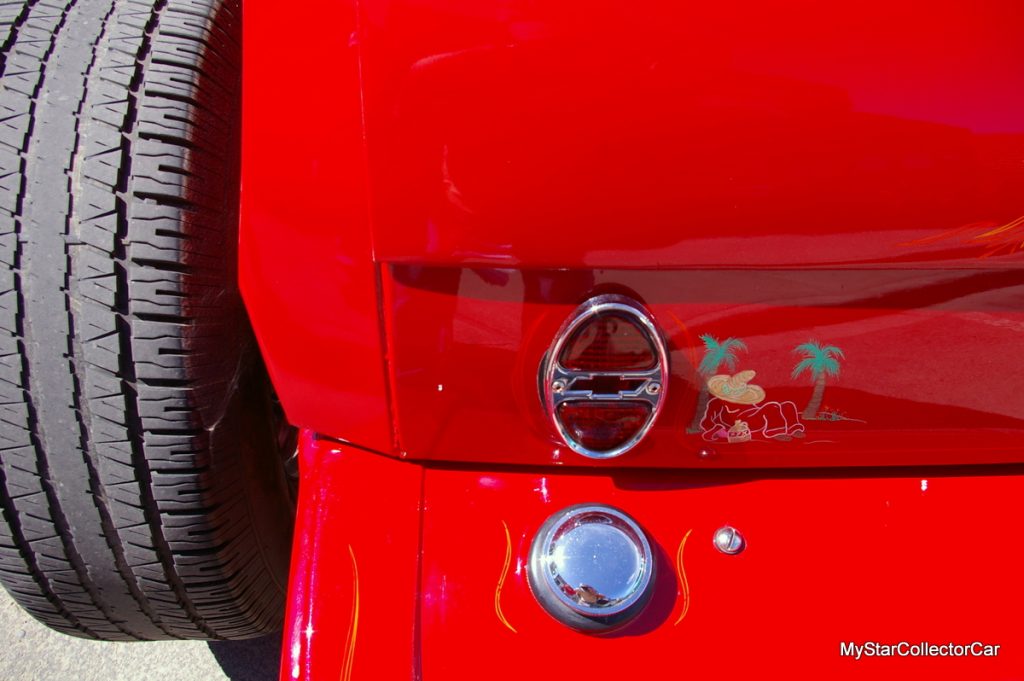 The past few years were difficult for car shows because of plague rules, but Bob still drove thousands of miles "just cruising", in his words, because he loves to hit the road for any reason.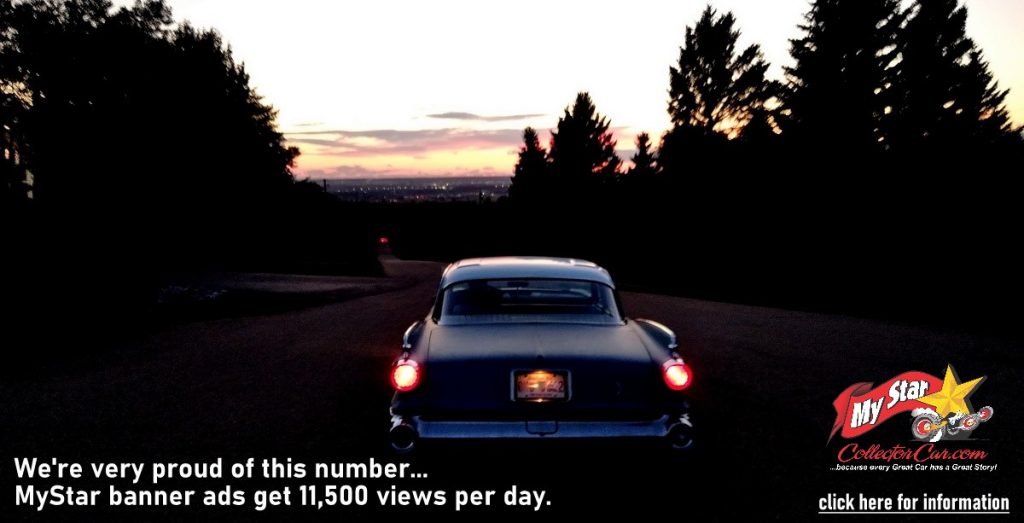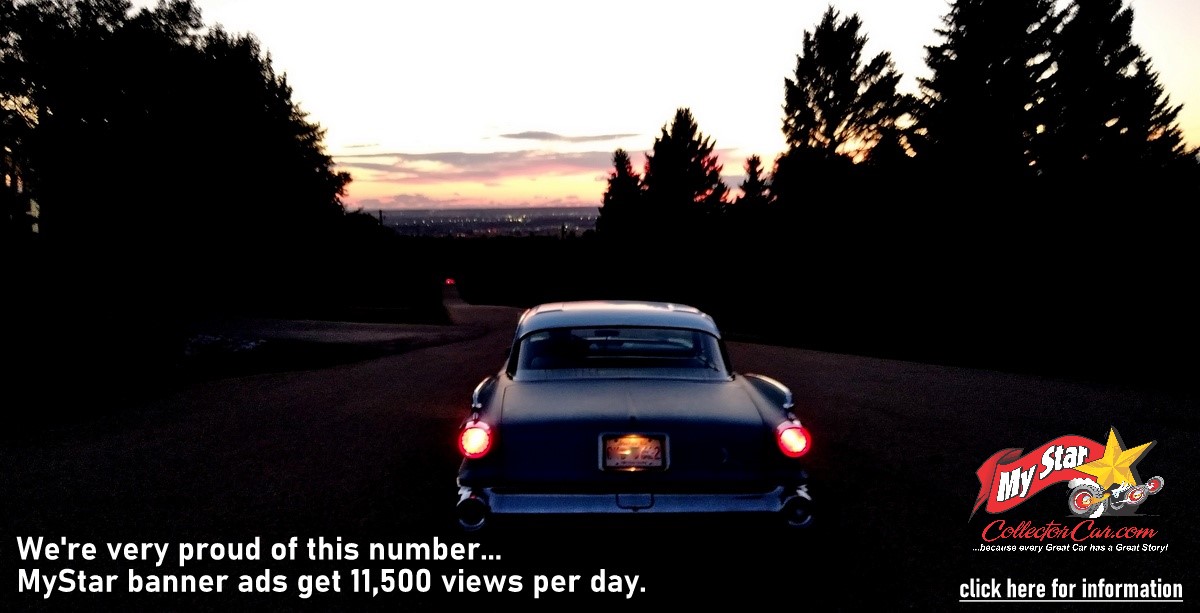 His Chevy has the famous 350 small block, a fitting choice for a pre-war Bowtie car, and it's hooked up to a 700-R4 automatic overdrive transmission built by GM for both efficiency and economy. The '29 Chevy's rear end has 2:78 highway gears that ensure excellent gas mileage in the lightweight hot rod, a factor that allows Bob to extend his range in a big way.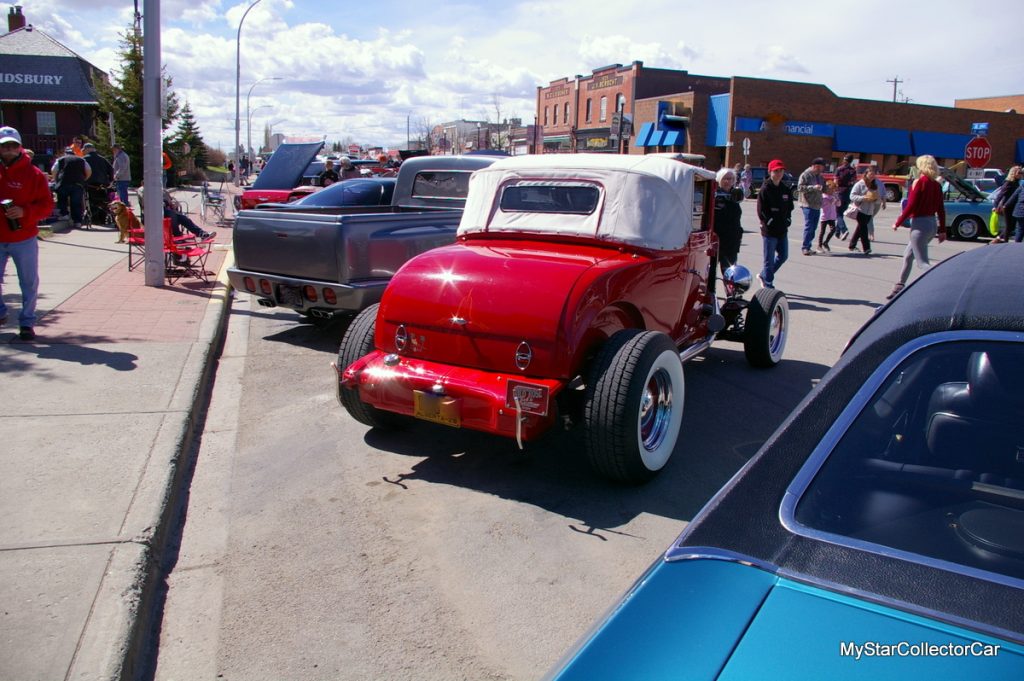 Bob's Chevy also has major upgrades in its undercarriage, including a Mustang II-style front end to make it nimble, along with front disc brakes to make it stop on a dime.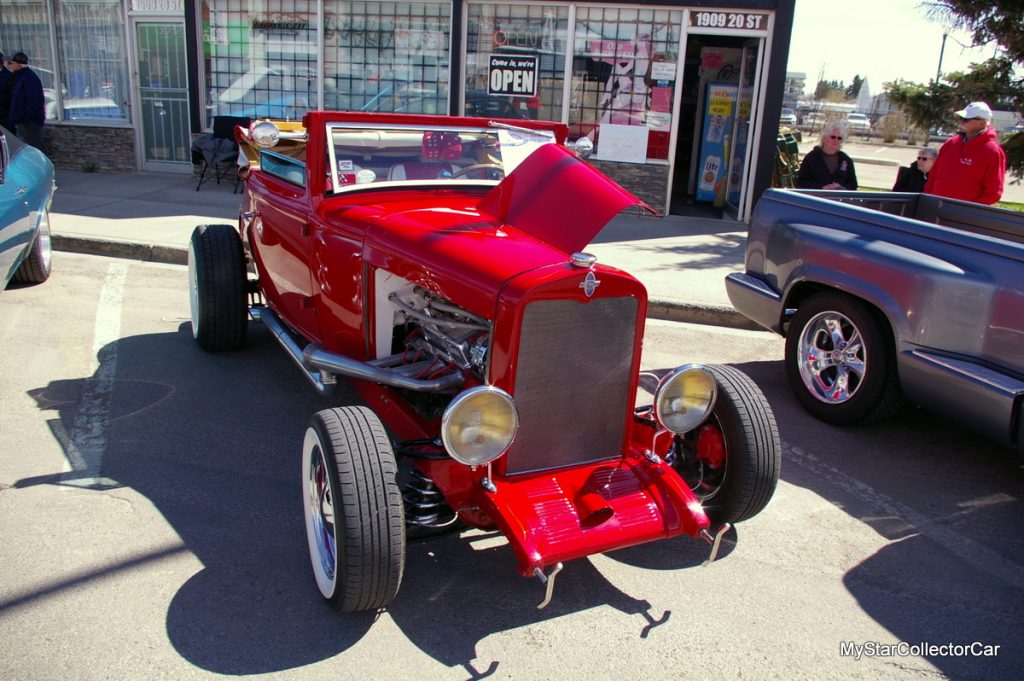 Creature comforts include a tilt steering column donated by a Chevy truck, 1968 Mustang seats, a custom dash with a gauge package, along with a big surprise: its original heater, an item that still works well, according to Bob.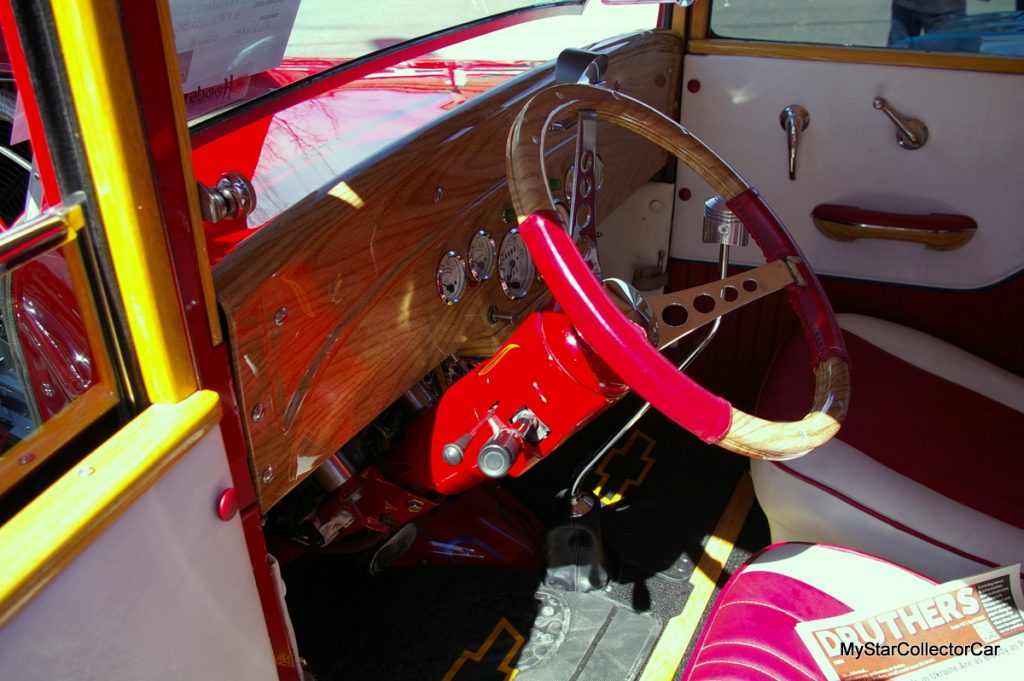 As mentioned, Bob loves to hit the open road in his 1929 Chevy drop top, preferably with the roof down, during the summer months. This year he attended Deuce Days, a major car show in Victoria, British Columbia Canada, about 14 ½ hours through the Rocky Mountains from Bob's home.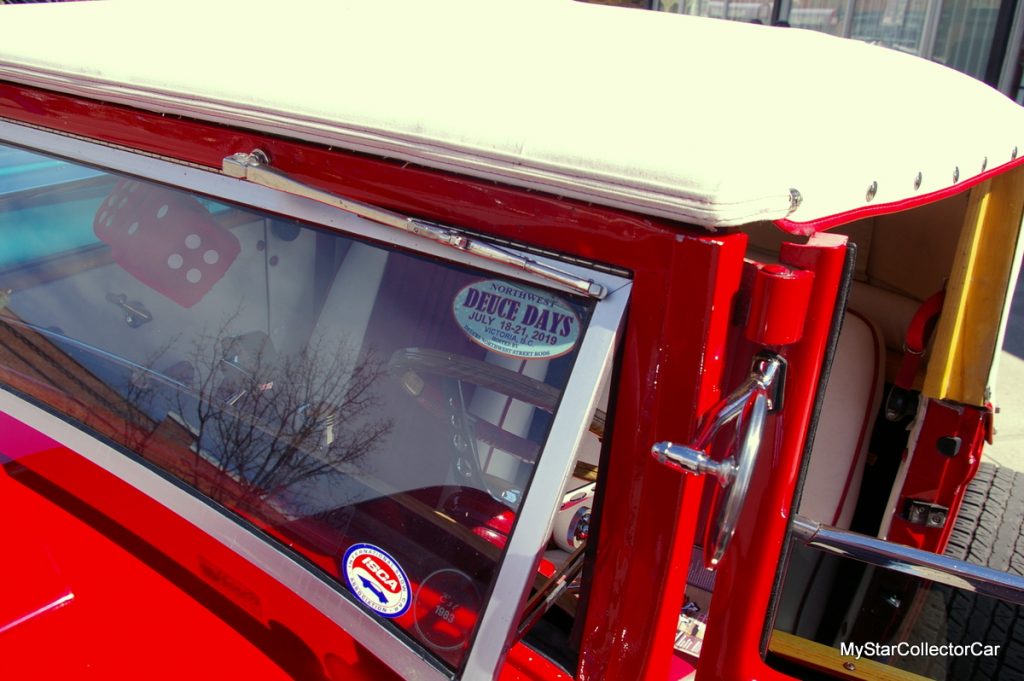 It's no wonder Bob emphasizes that his 1929 Chevy hot rod is "no trailer queen-she's a driver".
BY: Jim Sutherland
Jim Sutherland is a veteran automotive writer whose work has been published by many major print and online publications. The list includes Calgary Herald, The Truth About Cars, Red Deer Advocate, RPM Magazine, Edmonton Journal, Montreal Gazette, Windsor Star, Vancouver Province, and Post Media Wheels Section.