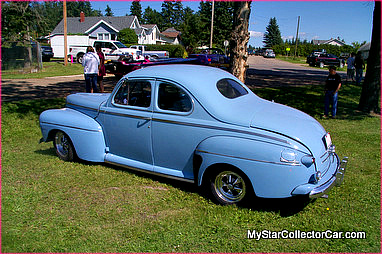 Bert Curtiss is a true blue oval Ford guy.
He has also been a hot-rodder for many decades and his stylishly resto-modded 1946 Ford is the end product of his skills.
The Ford has been a part of Bert's life for over 40 years and has seen a few upgrades over the years.
Bert is very respectful of the Ford flattie V8s from the golden era of the 50s hot rod culture because he worked enough of them into the muscle behind some fast street rods in his younger days. But a newer small block OHV Ford was easier to turn into a powerhouse, so Bert initially snagged a 289 for his '46.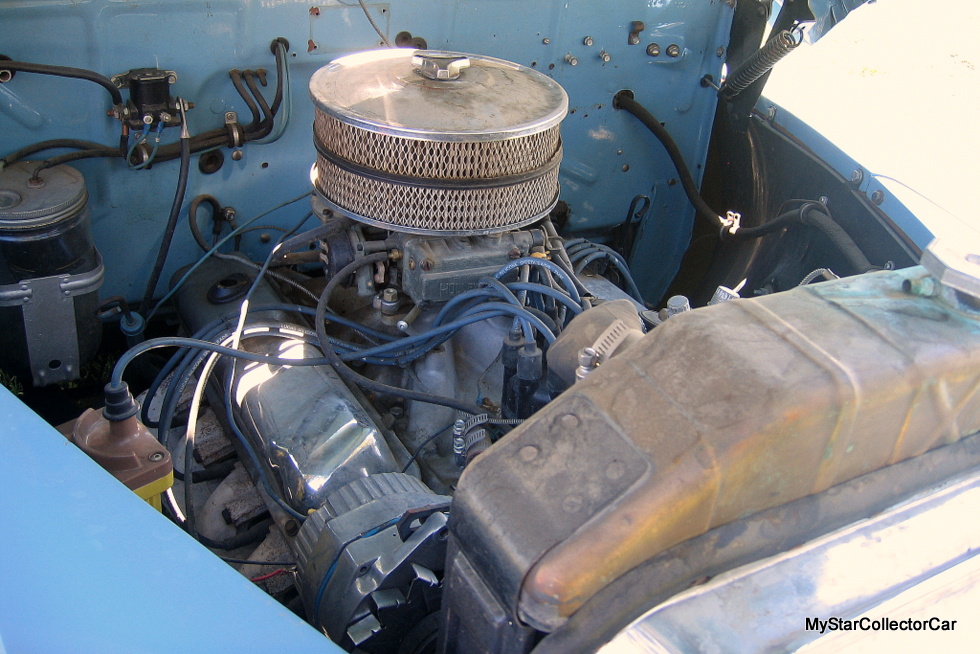 Eventually the 289 will be replaced by a newer 4.6 liter Ford small block bolted up to a newer overdrive Ford transmission because Bert has reached a point in his life where he wants to get from Point A to Point B as efficiently as possible in his all-Ford '46.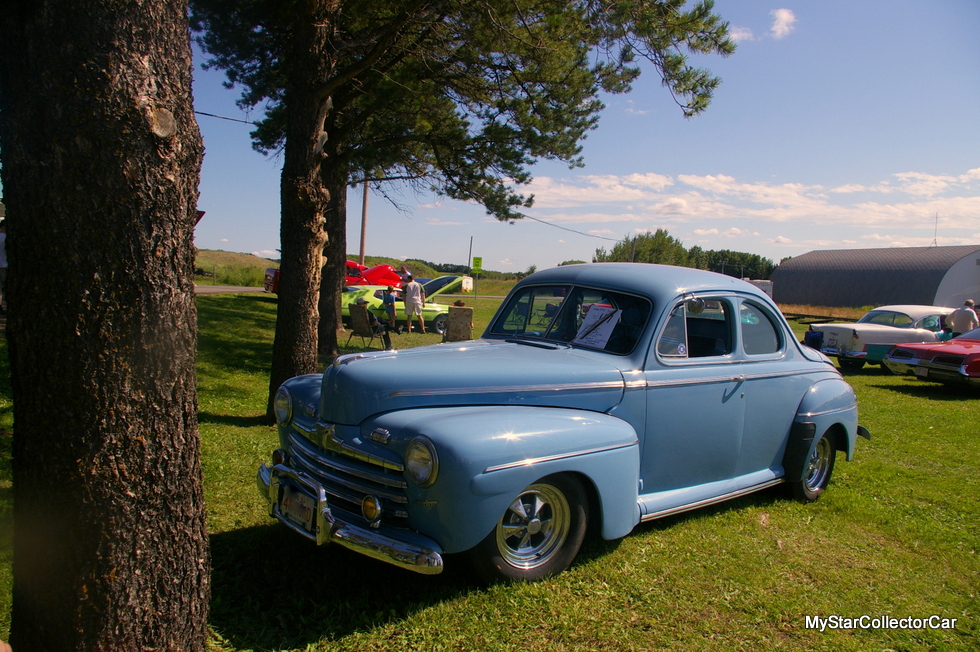 His car even boasts Ford front seats donated by a 1976 Thunderbird. Bert had to chop out the arm rests to fit the '46, but the plush T-Bird seats get him from destination to destination in armchair comfort, with a comfortable blast of air conditioning to sweeten the deal.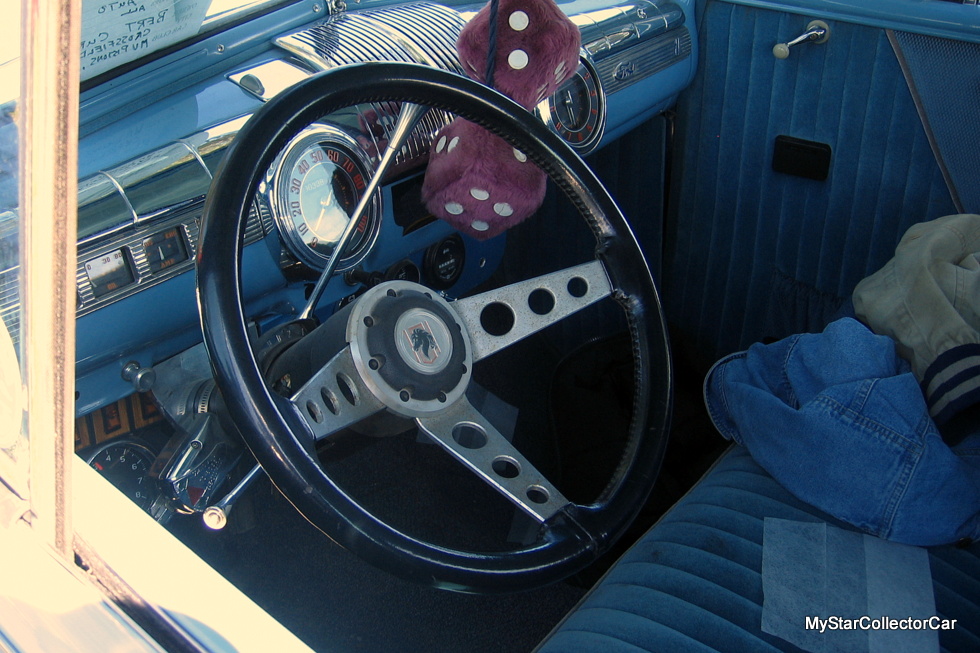 Bert added rack and pinion steering to the Ford because he doesn't want to "trip over the center line", as he puts it. The mags are vintage Keystones from a bygone era that add a nice retro-custom touch to the car.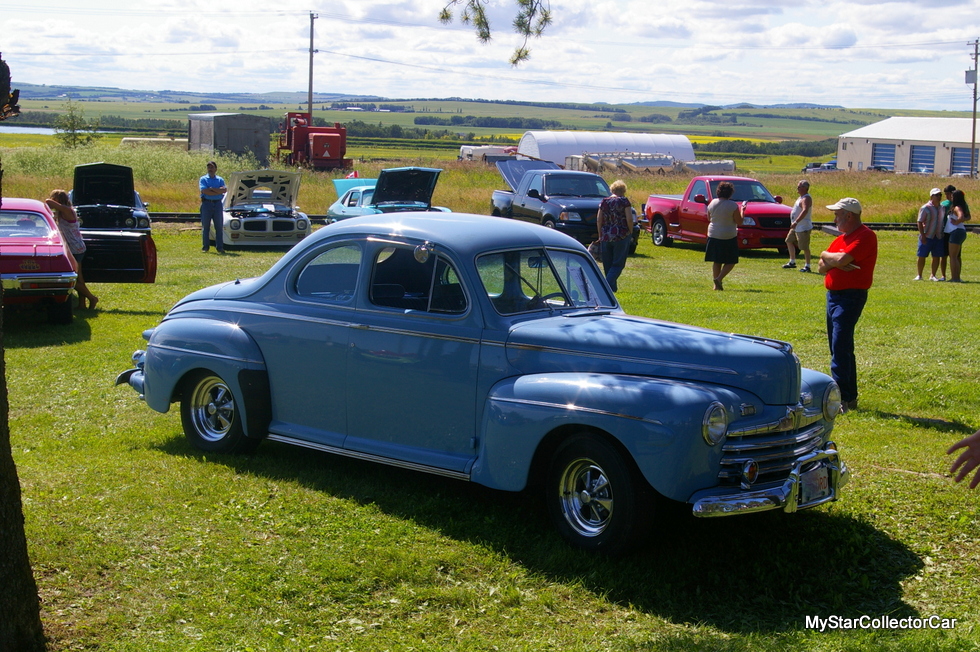 The paint has been very durable because it is now 36 years old and still clinging tenaciously to the old Ford.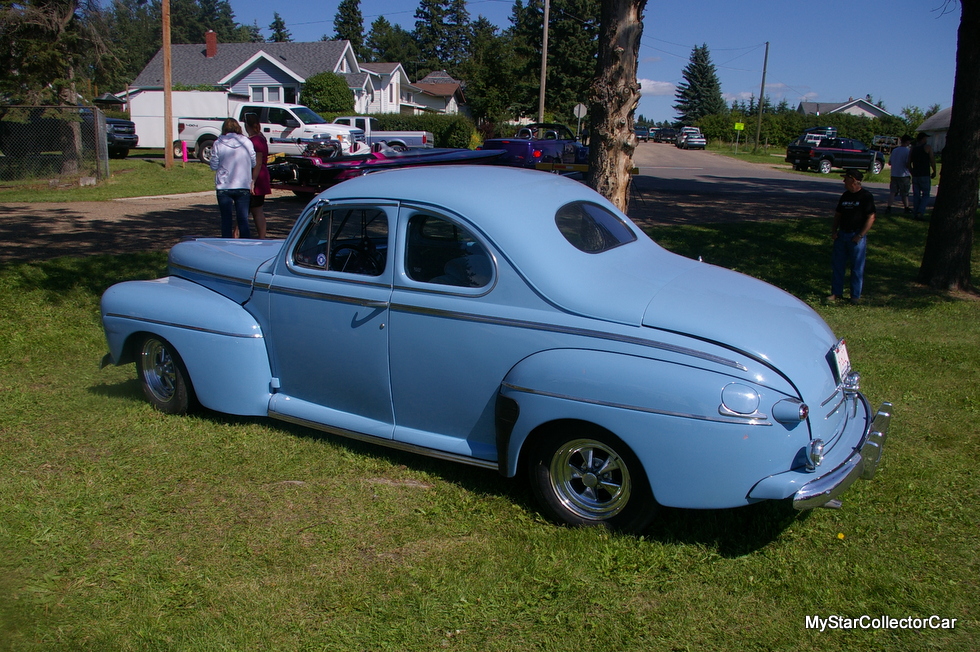 The car has been on the road a fair amount since Bert decided to bring it out of a 6-year retirement and back on the street again, so we expect to see the '46 and its old school owner at a few shows this summer.
They look like they are having a lot of fun together.
Jim Sutherland
Follow us on Facebook at-http://www.facebook.com/MyStarCollectorCar
Follow us on Twitter at- https://twitter.com/#!/MyStarCollecto1