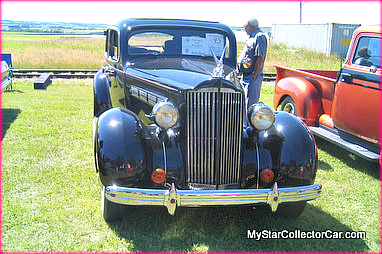 Mike Stockstill lives a long way from his old home in California.
He moved to the Yukon quite awhile ago and now enjoys his life as a resident of the Great White North, complete with endless winter to replace the endless summers of his former California home.
But Mike brought a piece of Hollywood with him in the form of a 1937 Packard 120S that he purchased in 1972 from Max Factor's brother Ted. The car was an extra in the old TV series 'The Untouchables' that was a popular crime drama on 60s television.
Any rerun will prove one obvious point: the TV cars were beaten up pretty good during filming of 'The Untouchables' and Mike's Packard was no exception. It needed a little TLC to recover from its TV career as a stunt car extra on a violent gangster crime drama that starred Robert Stack as Elliot Ness.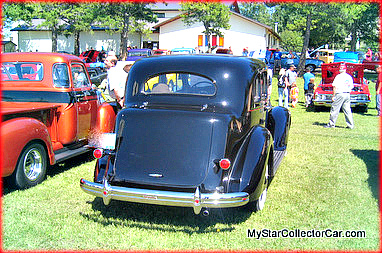 Mike likes plenty of vintage vehicles and typically relies upon a gut reaction to the cars. The 1937 Packard was no exception to this rule and he liked its elegant lines back in '72.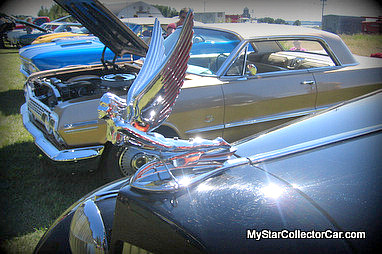 The car has been reassembled into a magnificent example of Depression-era automotive elegance and now finds itself as a star attraction at every car show because many people have never actually seen a '37 Packard on the road.
The Packard made enough of an impression on Mike and his family to take a new starring role as a part of his daughter's wedding party in 2011.
We are happy to report that there is enough summer in the North for Mike to enjoy plenty of time with his Packard in the local Classic Cruzers car club in the community of Whitehorse, Yukon.
It turns out that ex-Californian Mike and his old TV star car are a very good fit in the land of ice and snow.
Jim Sutherland
Follow us on Facebook at-http://www.facebook.com/MyStarCollectorCar
Follow us on Twitter at- https://twitter.com/#!/MyStarCollecto1