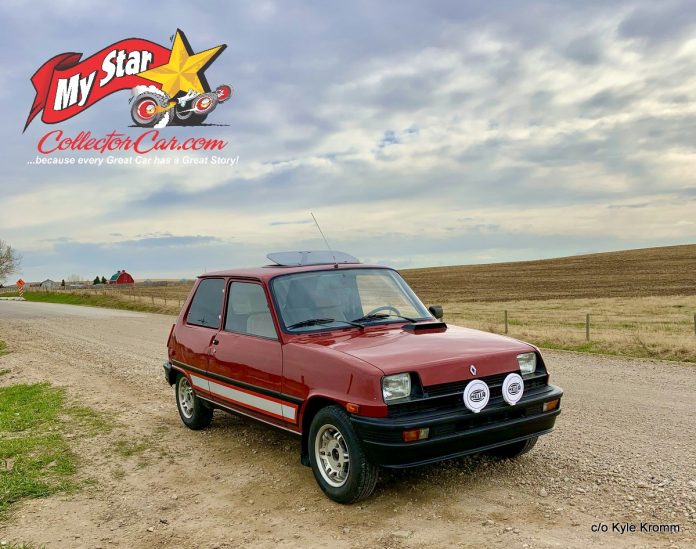 The Renault Le Car was an experiment to sell North Americans on a French compact car.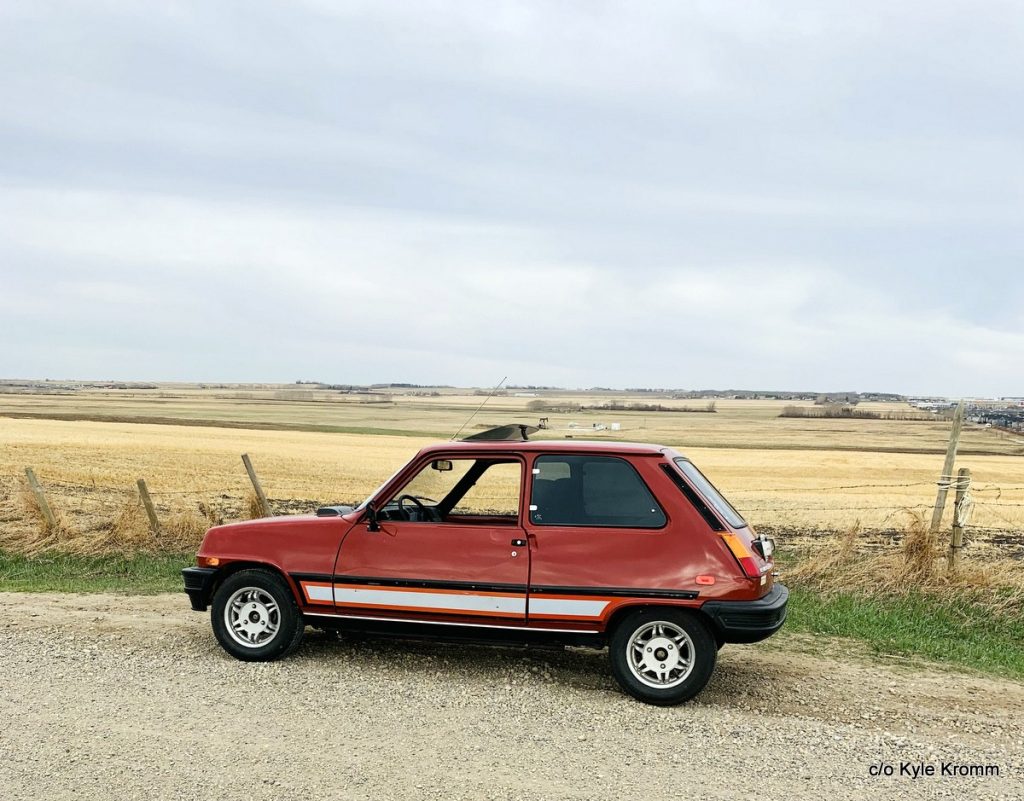 Kyle Kromm was unaware of the Le Car history when he took ownership of his 1985 Renault, but he was looking for a challenge and this little French car fit the bill. Kyle explained how his "buddy picked it up after it sat for 30 years". It was originally sold at Capitol AMC in Edmonton, Alberta, Canada.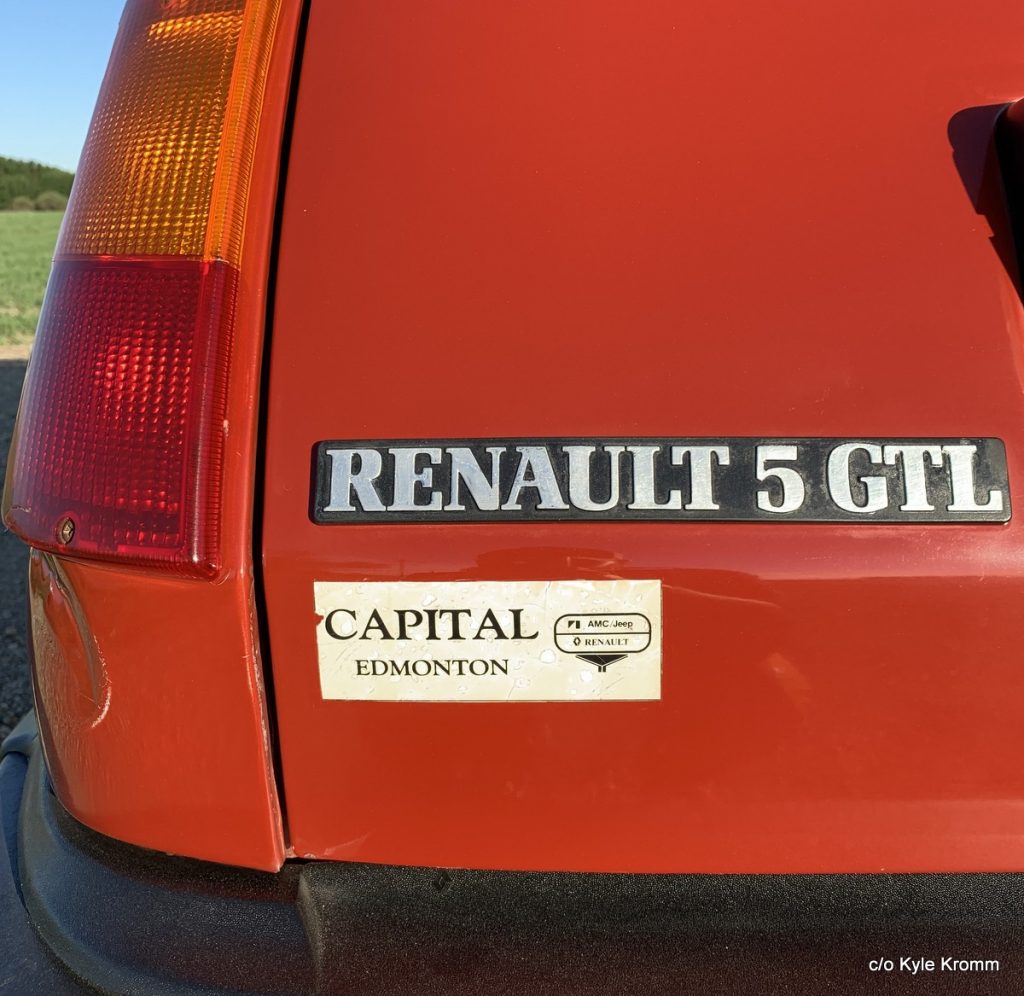 The car was owned by an older guy who was worried it might have an unfortunate date with a crusher, so his neighbor told his friend the car was available. Kyle stepped in because he was looking for a project–or in this case–a 'Covid project' to help him get through a long winter. Kyle is an auto tech, plus he's the Shop Foreman at Cam Clark Ford Airdrie, so he definitely knows his way around cars.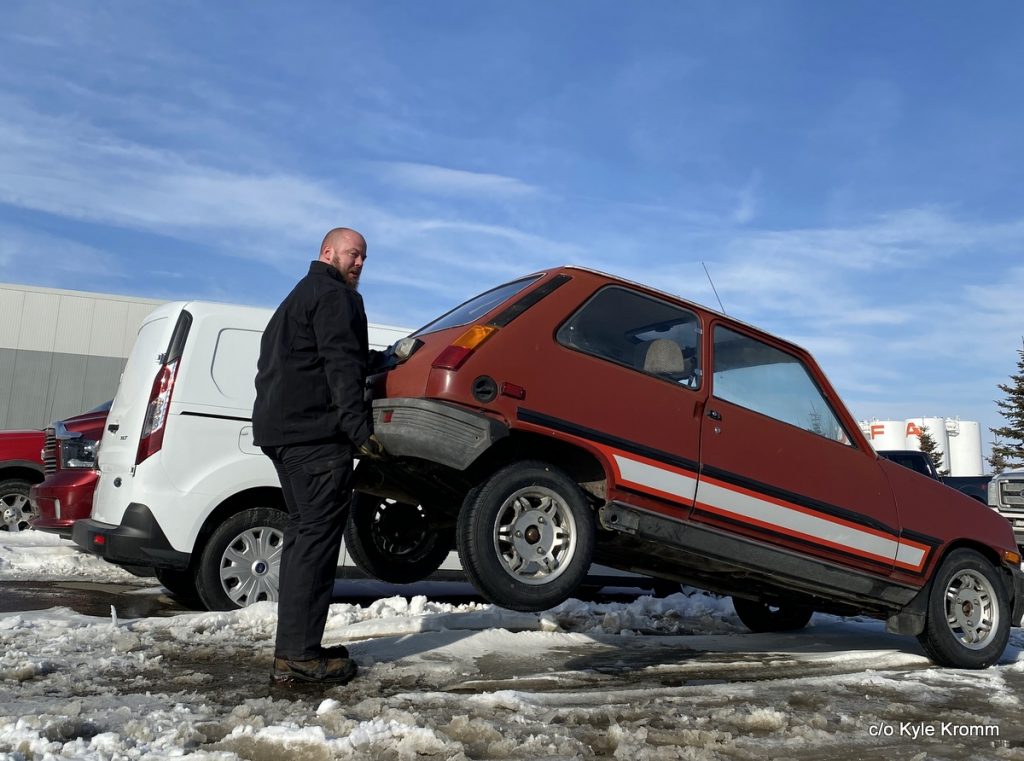 Kyle had a simple goal–get the little car up to the point where it was a very reliable Le Car. He sets high standards on the job at Cam Clark, so he applied the same standards to his Renault. He said the car was in pretty decent shape thanks to its 30-year hibernation, so his job was simpler because mechanically he said, "it was fine" for a car that sat so long.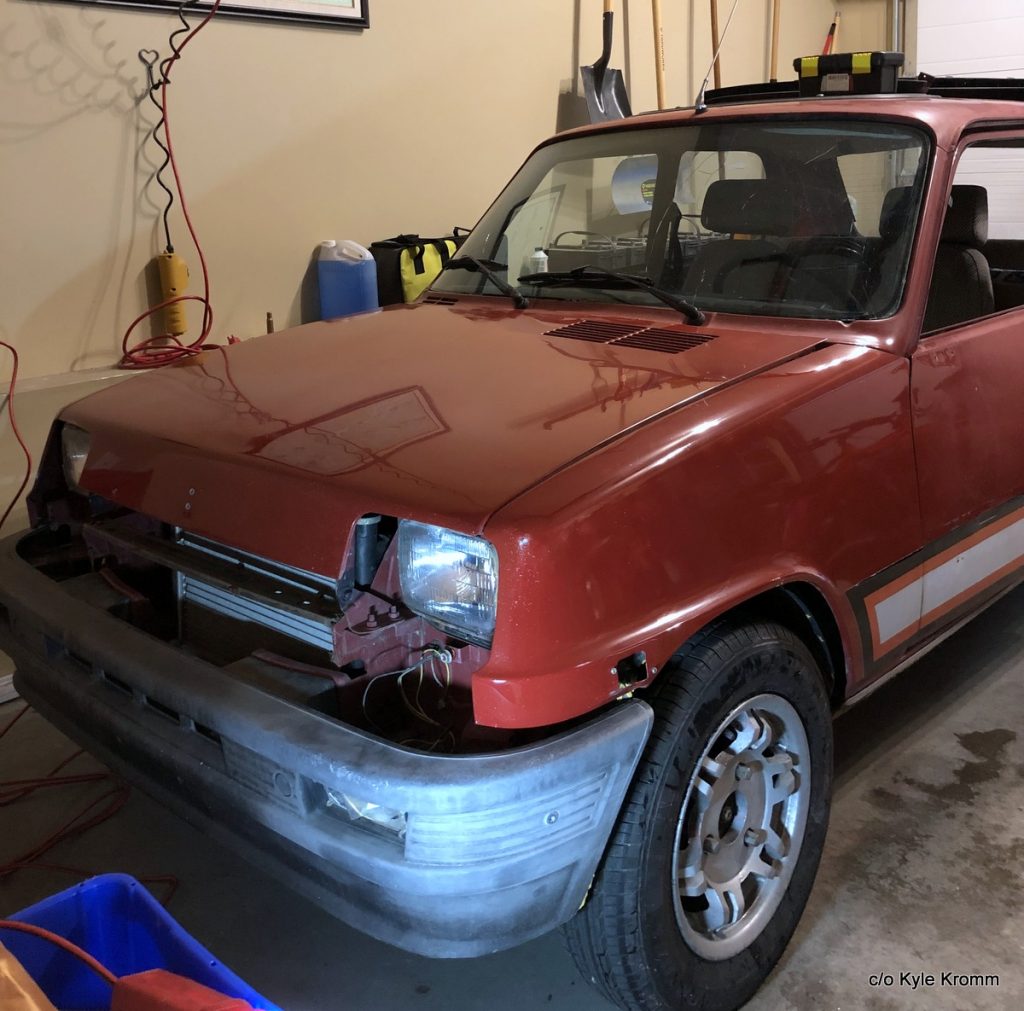 Kyle spent the winter doing all the mechanically right things to a car (rebuilt carb, fuel pump, etc.) after a long period off the road, plus he addressed the paint. The finish had oxidized, but Kyle brought it back with a lot of hard work, because his game plan was to keep it original. He did the rockers, but the rest of the car is finished in survivor paint.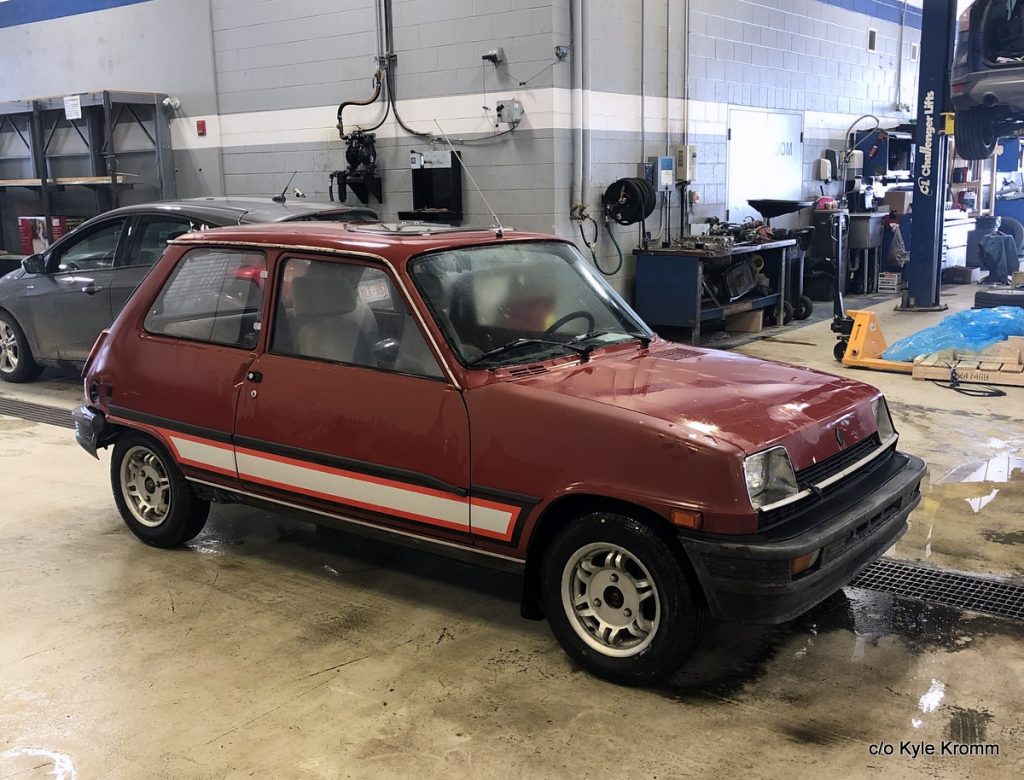 That's a tall order because the Renault Le Car wasn't known for longevity, so survivor status varies wildly with these cars. He knows it's in great shape mechanically, but Kyle is concerned about the factory water pump. Overall, he's confident he's "made it reliable" up to his own high professional standards.

The results speak for themselves. Kyle has only had the Le Car on the road for a few months, but he's really happy with the results. He said the Renault drives "surprisingly well" for a car with only 50 horsepower and a 4-speed transmission so he's really having fun behind the wheel of his Le Car plus he gets "decent mileage"–in his own words.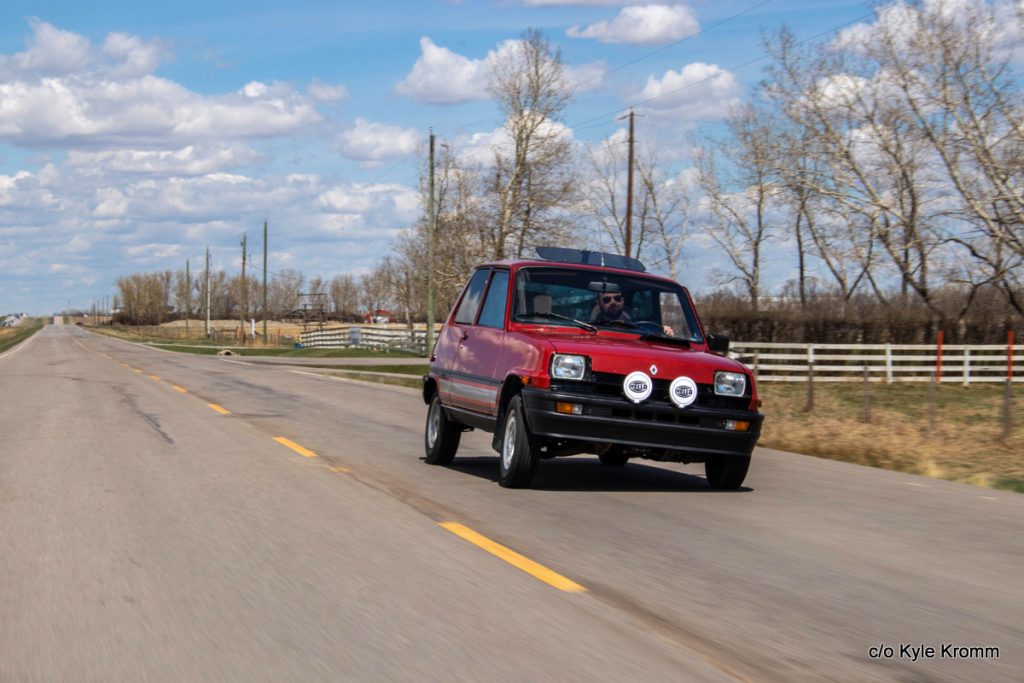 Kyle admitted the Le Car wasn't his first choice for a project, but he's really happy he saved it. He took a little heat at Cam Clark about the car, but not because it wasn't a Ford. He said it was because they "thought it was a junker with faded paint–they didn't have the vision, but now they really like it".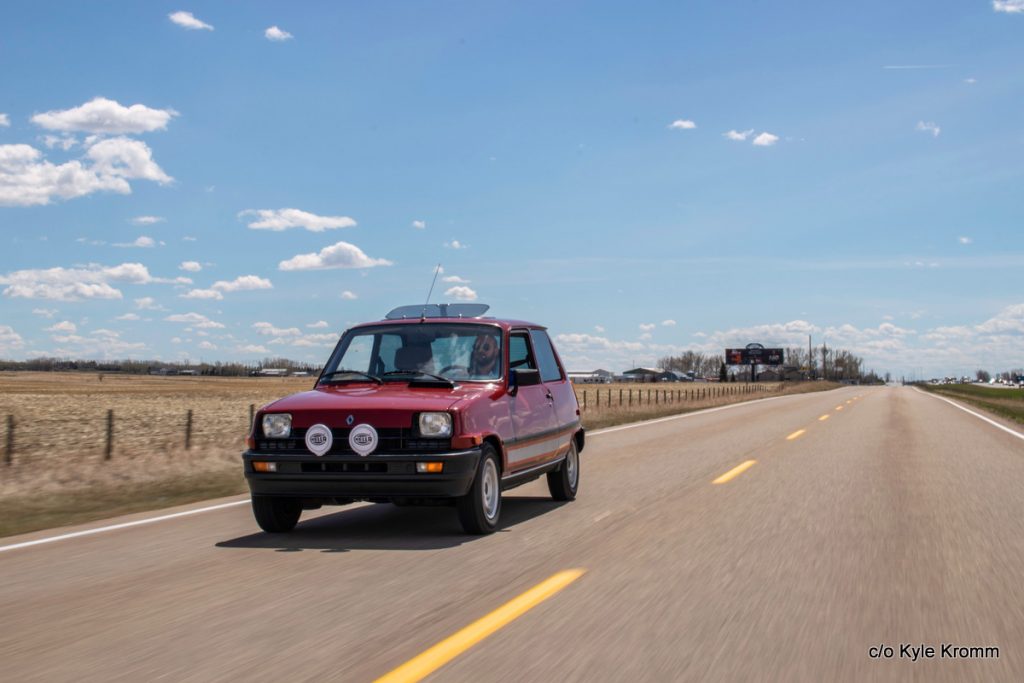 He said they had to see the end result to really understand what he saw in the neglected little Le Car, but it was worth all the hard work over the Covid winter for a simple reason.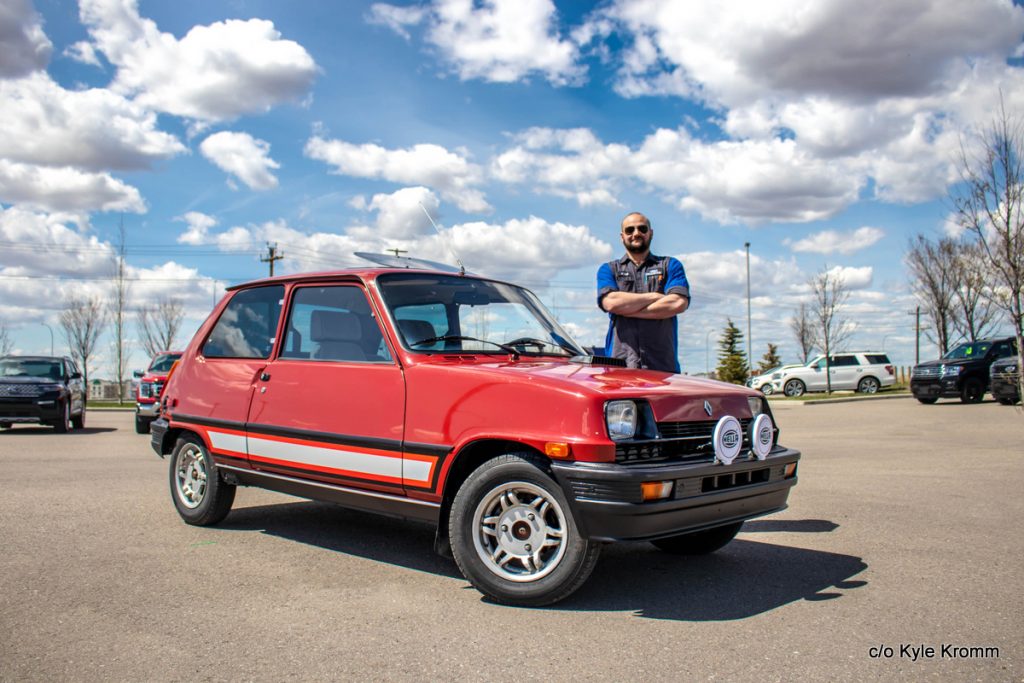 Jerry Sutherland
Jerry Sutherland is a veteran automotive writer with a primary focus on the collector car hobby. His work has been published in many outlets and publications, including the National Post, Calgary Herald, Edmonton Journal, Ottawa Citizen, Montreal Gazette, Saskatoon StarPhoenix, Regina Leader-Post, Vancouver Sun and The Truth About Cars. He is also a regular contributor to Auto Roundup Publications.
Please re-post this if you like this article.