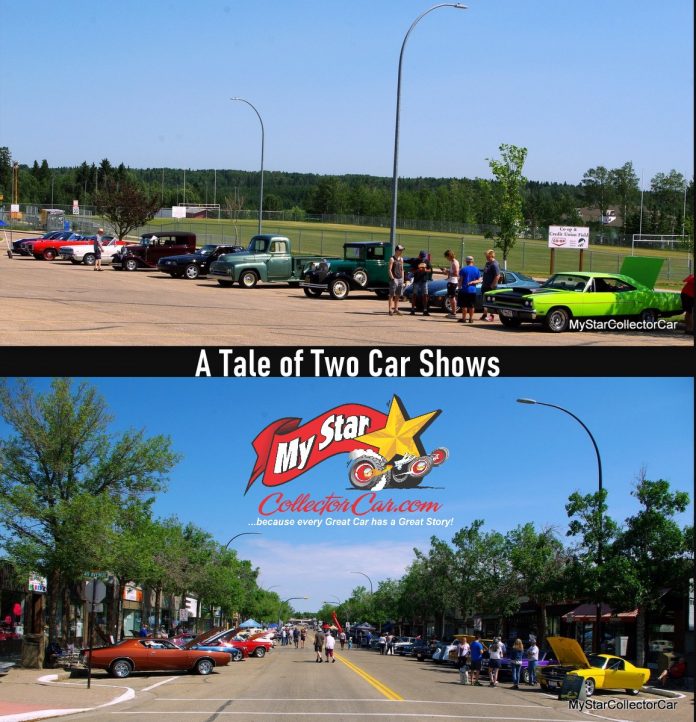 One of the shop-worn clichés trotted out every time changes occur in peoples' lives is "new normal"-not a favorite mantra for us here at MyStarCollectorCar.
2021 is a painfully slow march toward "old normal", a warm and fuzzy place that we want to make a triumphant return to the world of car shows every weekend during our summer months. July 1 is Canada Day, and it marked a significant (and long overdue) return to a rational approach regarding basic public events like car shows.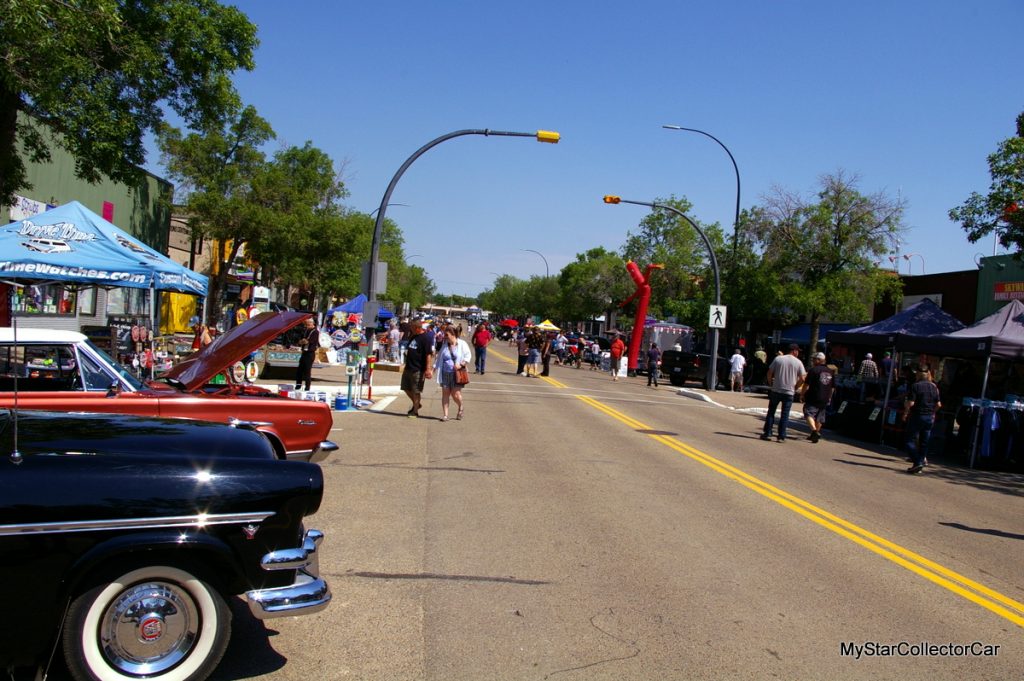 The first event occurred on the official Canada Day (Thursday July 1st) in Rocky Mountain House, Alberta Canada. This show was moved from a state-run historical site outside of Rocky Mountain House to a location within the town's urban core.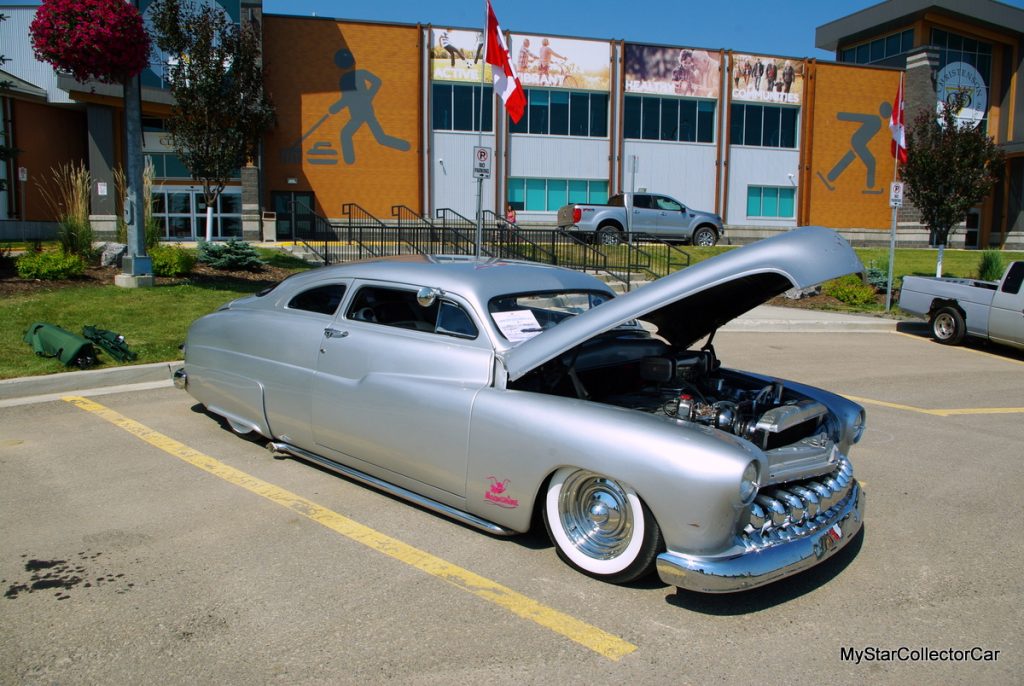 MyStarCollectorCar was pleasantly surprised with the variety of vehicles at the Rocky show, including a 1950 Monarch lead sled that may confuse some of our American readers because it looks like a 1950 Mercury. Read how and why its owner turned this very cool Canadian-only cruiser into an even cooler custom Canuck cruiser in a future article. Spoiler alert: it has a very scarce vintage Hemi under its hood.
Another interesting addition to the Rocky show was a 1951 International Harvester L-110 ½ ton truck. Its owner was a car guy who was born many years after the classic corn-binder truck left the factory, but he respects the history of his truck and chose to keep its original powertrain so he could enjoy the 71-year-old truck in the same way as its first owner.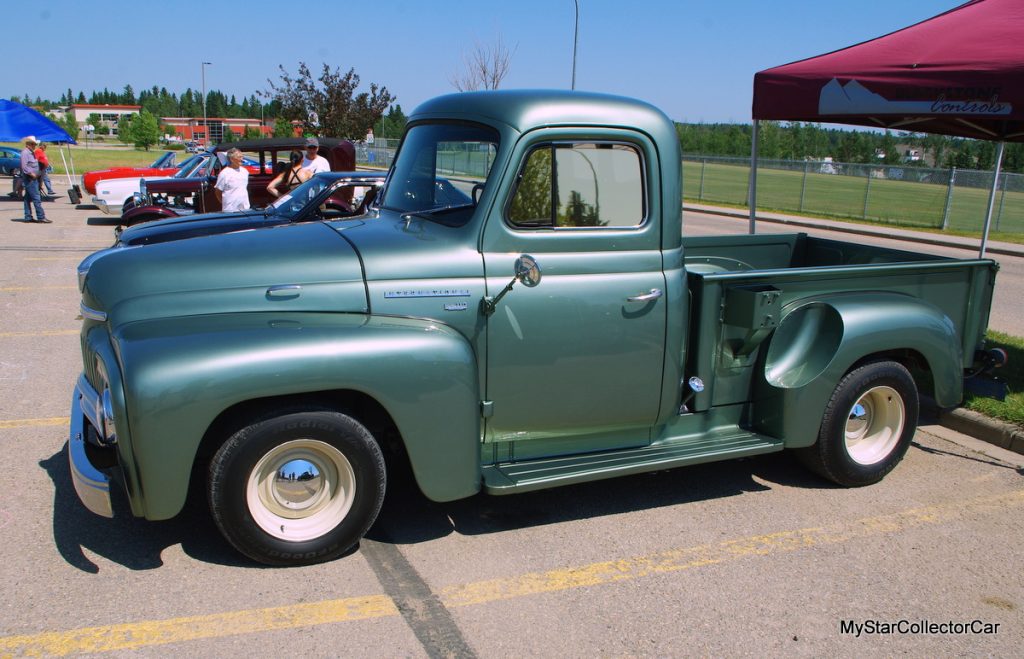 His modifications to the truck are subtle and preserve its long history in a big way. Read all about the '51 IHC in an upcoming MyStarCollectorCar story.
A 1966 Ford F-150 truck was brought back to its original glory by the pickup's current owner, a car guy who deeply appreciates the truck's history. He was a part of its early history when he owned the F-150 as part of his business, sold it, then got it back many years later, and restored the pickup to showroom quality.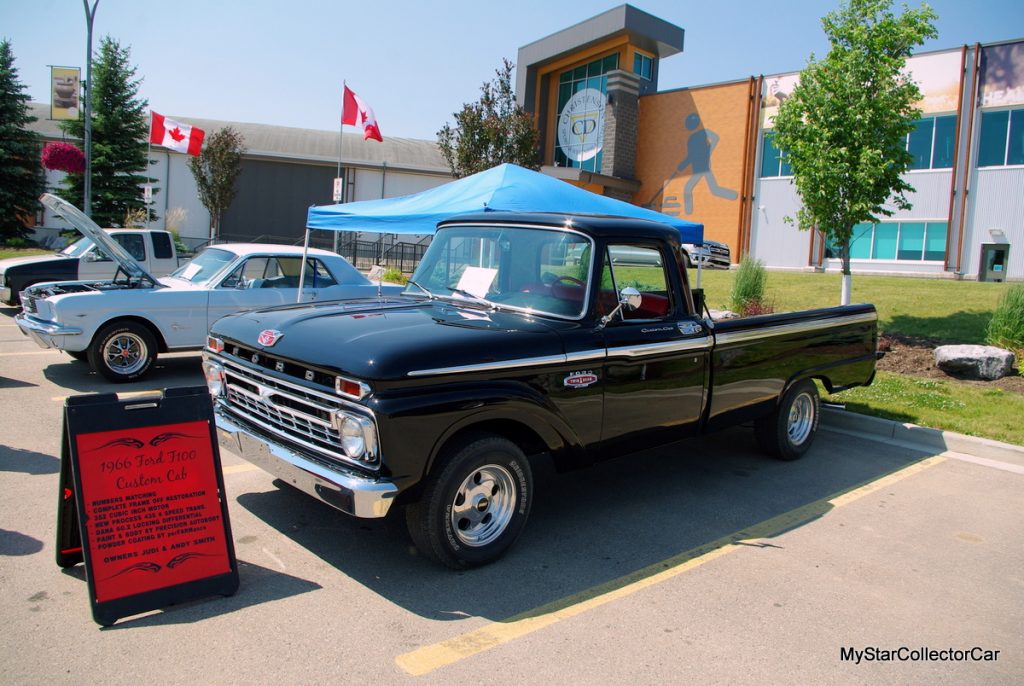 MyStarCollectorCar let its proud owner describe the Ford F-150's story for a future feature.
Two days later, MyStarCollectorCar traveled to Camrose, Alberta Canada for their annual car show, an event they revived after a one-year absence due to rigid COVID regulations. The Camrose show was well-received by a large contingent of car guys and girls who were thrilled to be at their car event.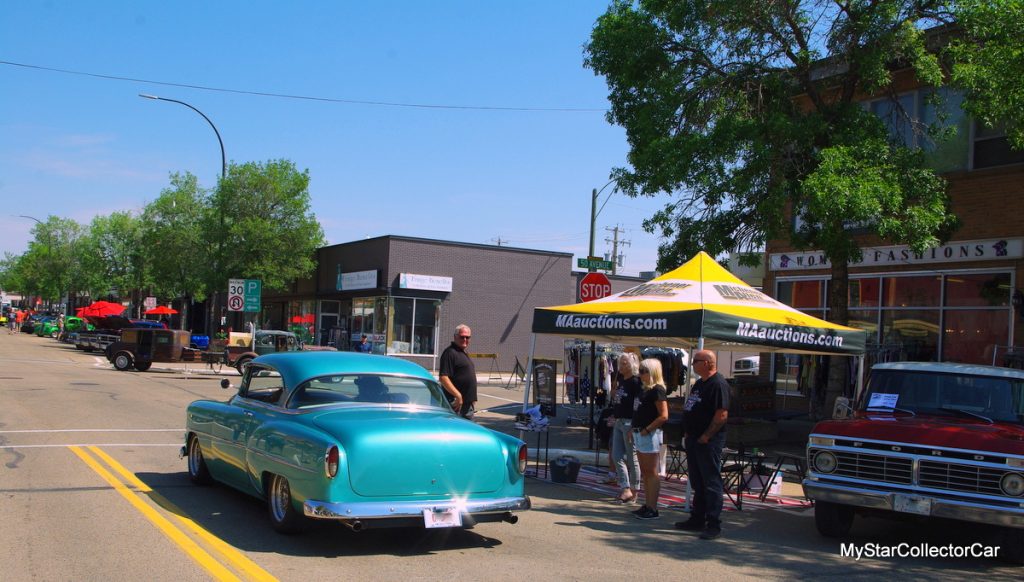 The Camrose show included our friends from Michener Allen Auction who will spend this summer on the car show circuit because they celebrate their 50th anniversary this year and have dived into the deep end of the vintage car auction business over the past few years. This year's online vintage vehicle auction will be held on July 24 and is one of the biggest ones in their history.
A 1931 Nash resto mod caught our interest even before we entered the show when it was on a side road headed in the general direction of Camrose's Main Street for the car show. The Nash had a good back story to it, even though its current owner has only owned it since this past spring.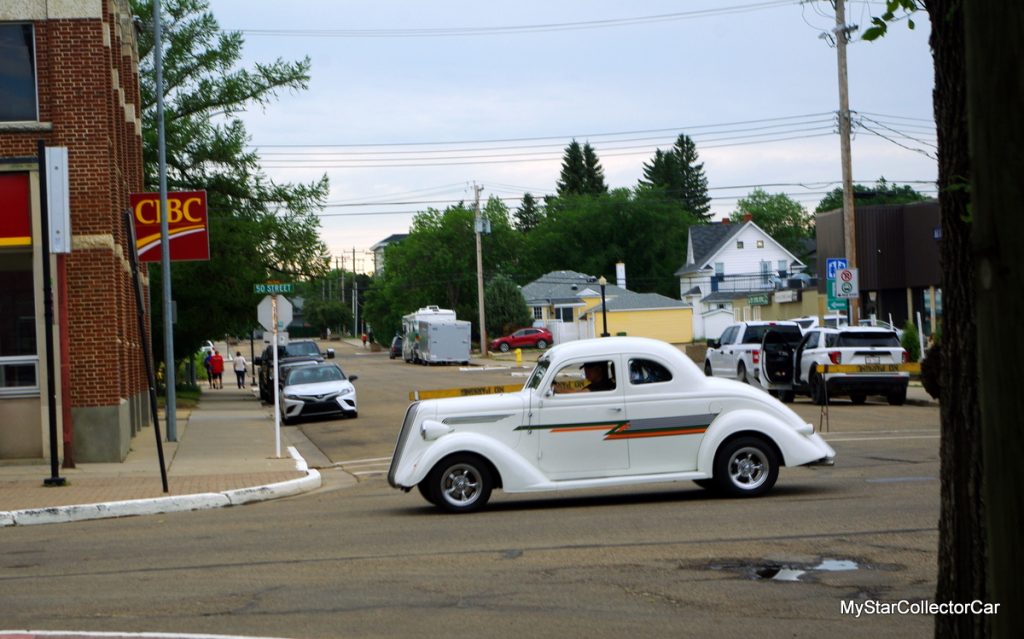 He intends to drive his Nash as much as possible this summer, but he stayed in one place long enough at the Camrose show for MyStarCollectorCar to get the complete story behind his ride.
MyStarCollectorCar spotted a restored-to-original 1930 Hudson 8 at the show and were impressed to see it was still owned by the same car guy, driven to the show, and looking even better than it did when we ran its story back in 2012.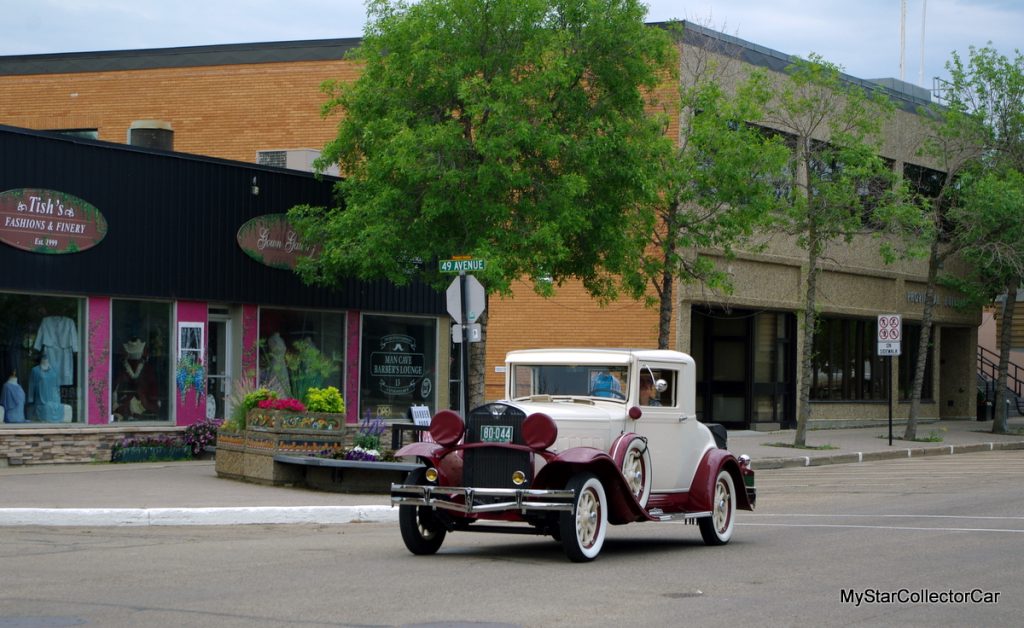 We like the "new normal" as it applies to this very stylish Hudson.
One of MyStarCollectorCar's future goals is to give a full report on this amazing 1951 Chevy 1300 ½ ton-and no- the 1300 number is not a typo because Canadian-built Chevy trucks had different numbers than American Chevy trucks.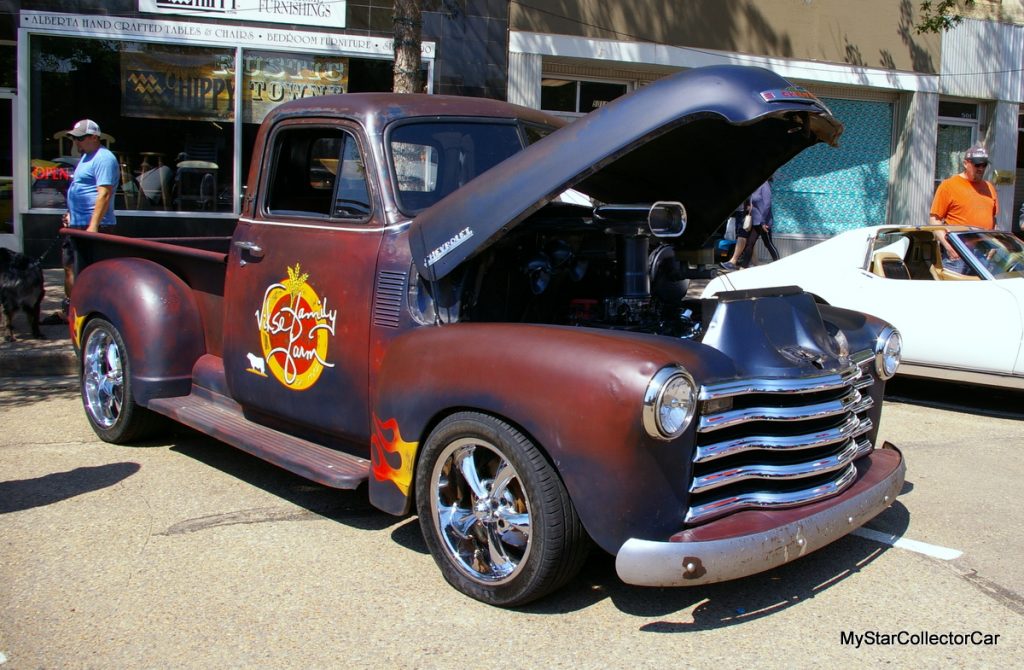 This particular '51 Chevy has been morphed into a beast of a truck that gets plenty of attention when it leaves the family farm and heads to town with its creative owner. Stay tuned for more info about this very cool Chevy legacy truck.

A 1960 Plymouth Fury two-door hardtop with an extremely rare factory cross-ram big block was parked away from a late 1990s Camrose car show location and prompted a long process to interview its owner.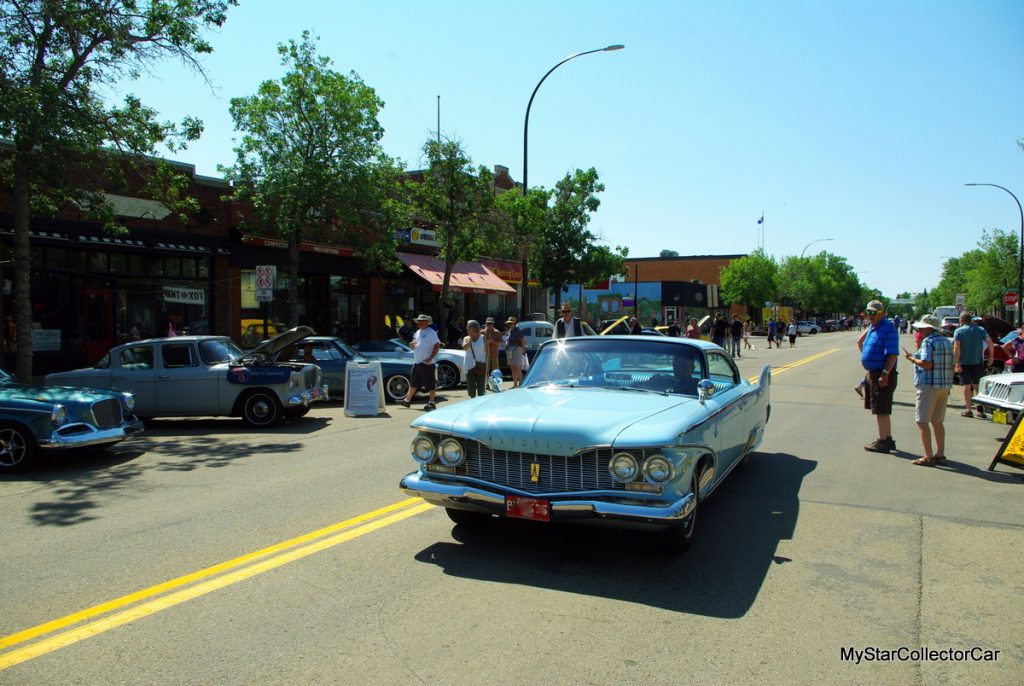 The interview finally took place this weekend in Camrose and MyStarCollectorCar will tell its entire story in a future article.
A 1956 Dodge cab-over 3-ton grain truck was also at the Camrose show. The big Mopar truck has undergone a major transformation in the hands of its current owner, a talented car guy who likes to tackle every facet of a build.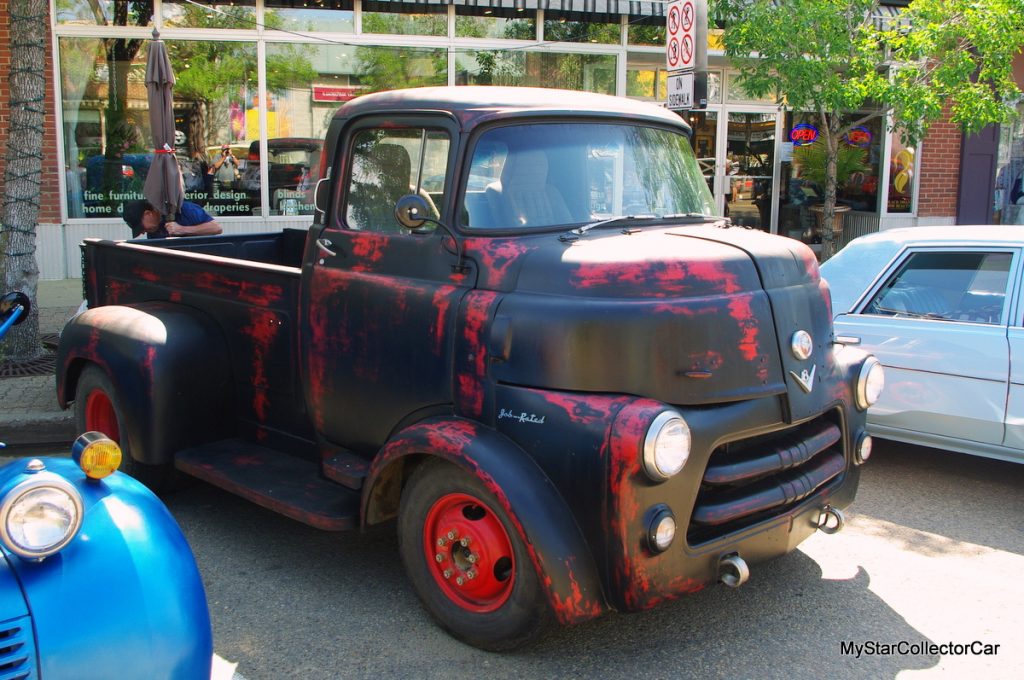 His beefed-up '56 COE is an excellent example of his abilities and will be the subject of a future feature on our MyStarCollectorCar pages.
Last but most certainly not least, on our Canada Day weekend car show list is a 2006 Charger Ute. We have a hard and fast rule to only chase vintage vehicles here at MyStarCollectorCar, but this car was transformed into a pickup truck (known as Utes in Australia) by its mechanically inexperienced Aussie owner-and we simply could not ignore its one-off uniqueness.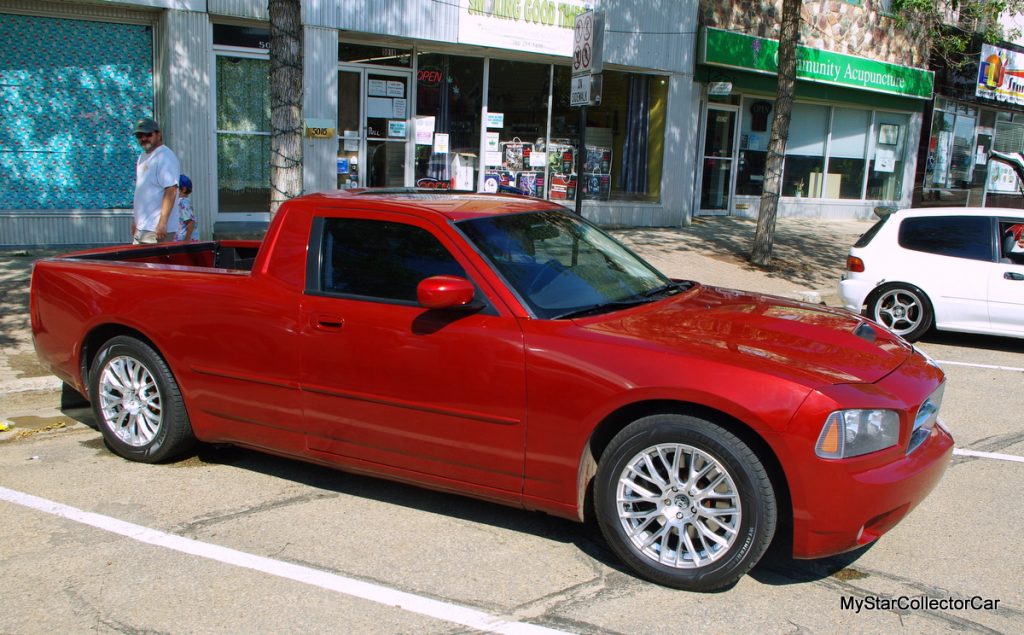 He may have been new at the custom car game, but he built a pickup truck/car that simply does not exist in this dimension. Maybe in other dimensions, but not this one. Look for the truck's entire story in a future MyStarCollectorCar article.
BY: Jim Sutherland
Jim Sutherland is a veteran automotive writer whose work has been published by many major print and online publications. The list includes Calgary Herald, The Truth About Cars, Red Deer Advocate, RPM Magazine, Edmonton Journal, Montreal Gazette, Windsor Star, Vancouver Province, and Post Media Wheels Section.