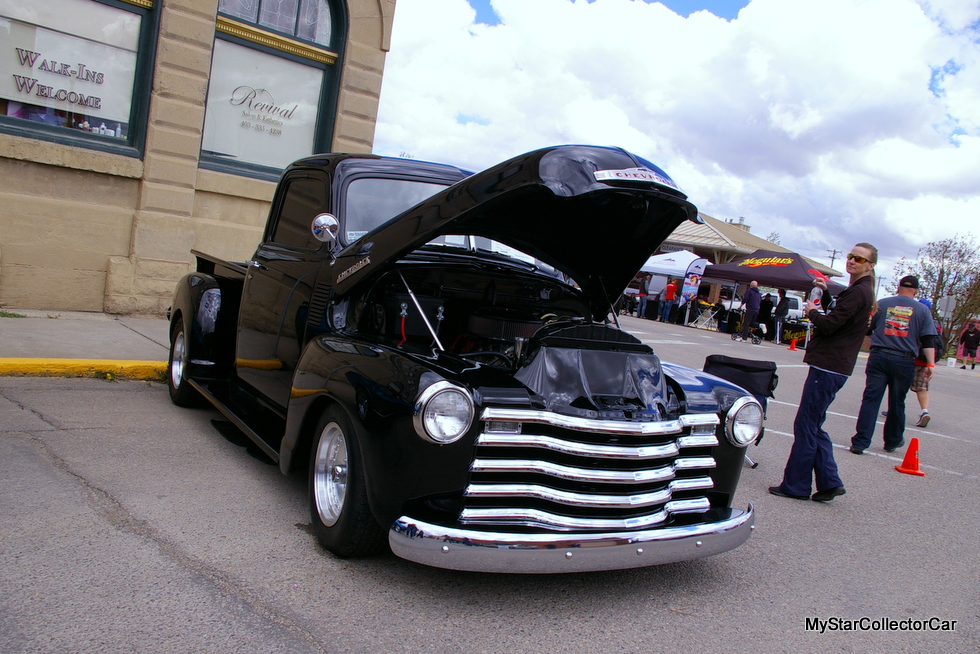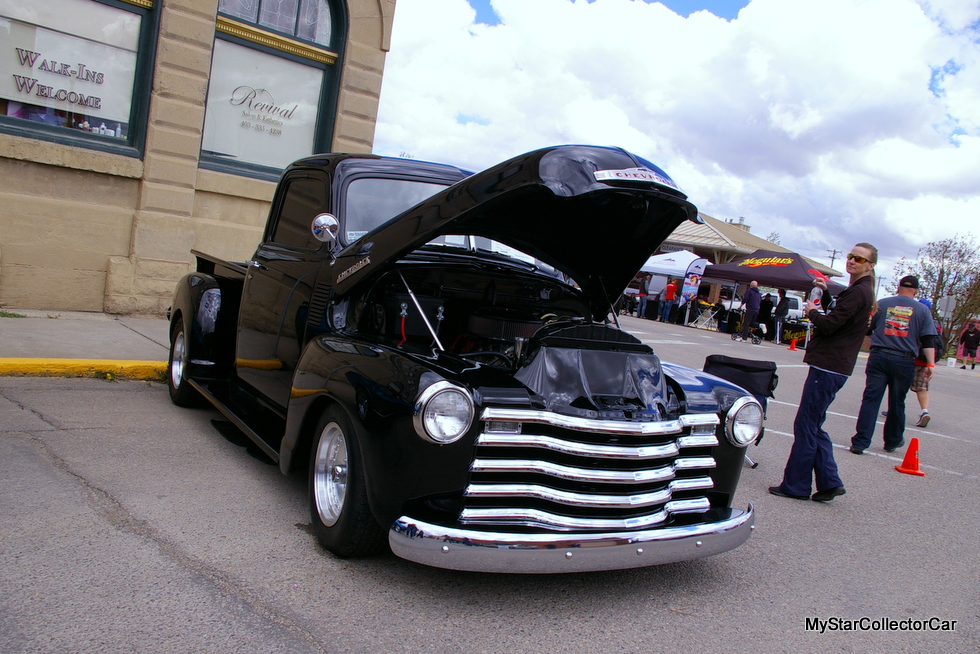 Bill Eyolfson was only 15 years old when he purchased his 1947 Chevrolet Thriftmaster pickup truck at a farm auction.
The Chevy truck had spent many years in hard service on a farm and Bill became its owner at a point where the truck's best days were behind it.
Bill was a farm kid and he didn't take long to encounter a mechanical problem in the truck.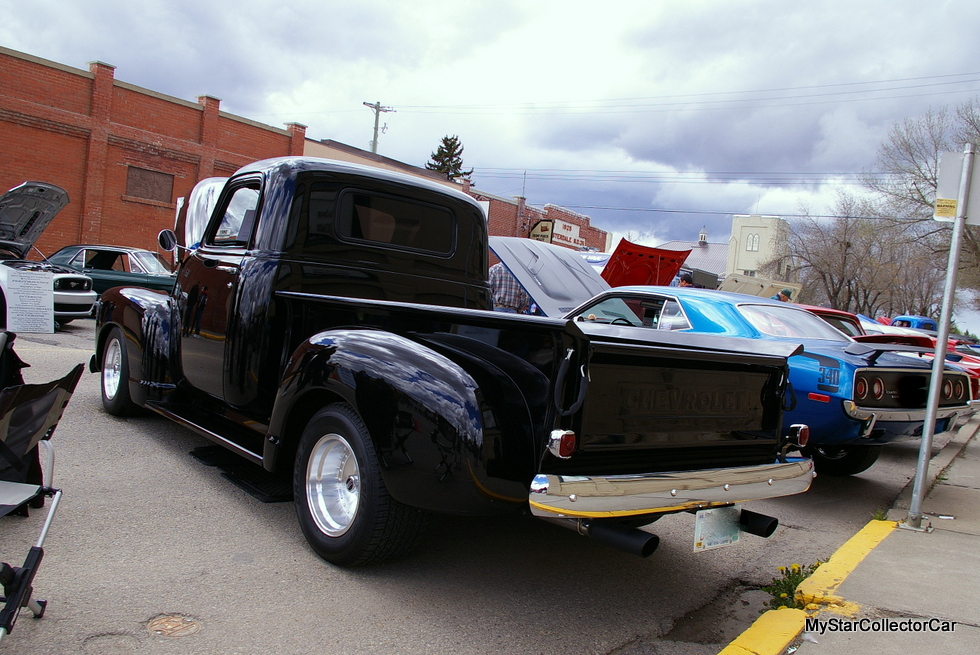 He was driving it in a field when he blew up what was left of the clutch in the truck. The clutch was a big issue for Bill because he was on a tight budget with little access to replacement parts for the old truck.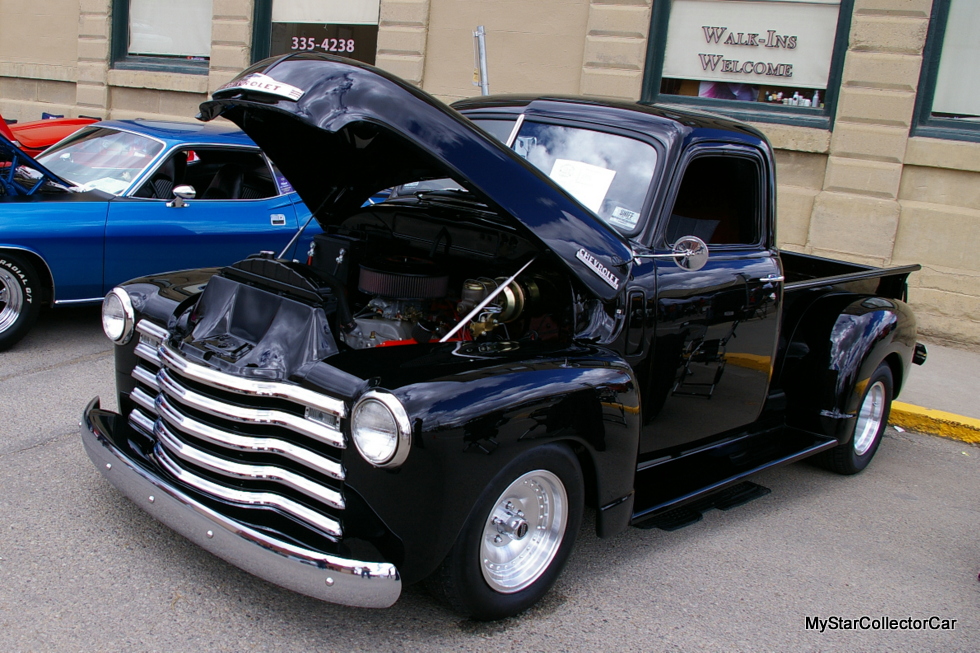 The clutch incident forced Bill to park the truck until he could find the right combination of time, money and circumstances to resurrect the old Chevy. Bill had a dream to turn the truck into a stunning combination of style and power when he was 15, but that dream would be put on hold until 17 years ago.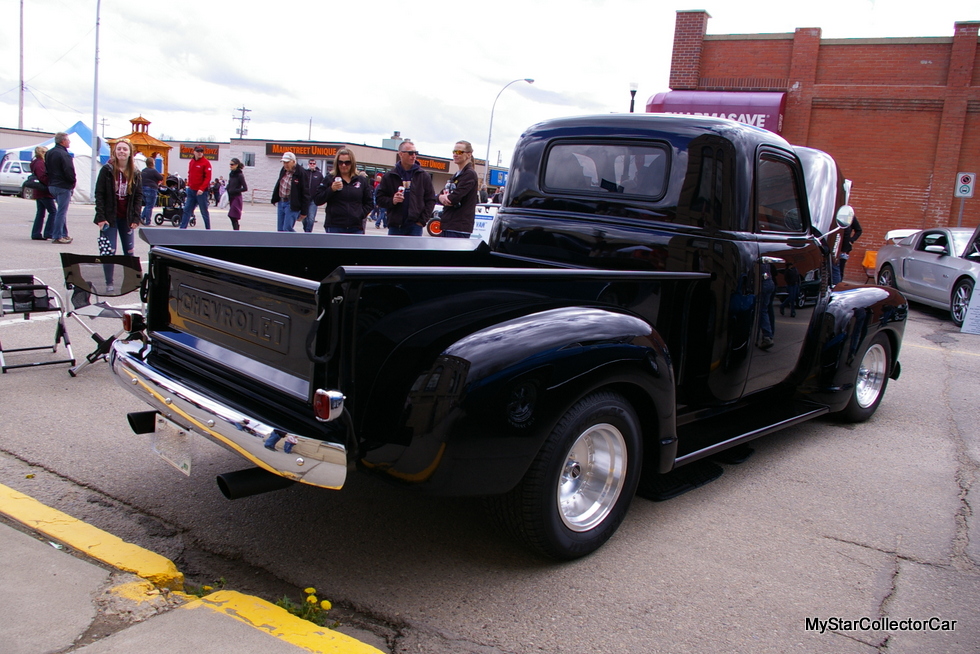 Bill started "picking away at it", in his words, and the process started with a Camaro front clip donated by a buddy who totaled the car.

An uncle donated a 427 engine from his grain truck and Bill was on a cost-effective roll at that point with his truck's restoration. However, he "ran out of time and money" for the project and even entertained the idea of selling his uncompleted dream.
That was the point when Bill realized he had married the perfect woman because his wife Mary talked him out of selling the truck. She and a couple of their close friends realized the truck meant everything to Bill and encouraged him to stay the course on his dream truck plan.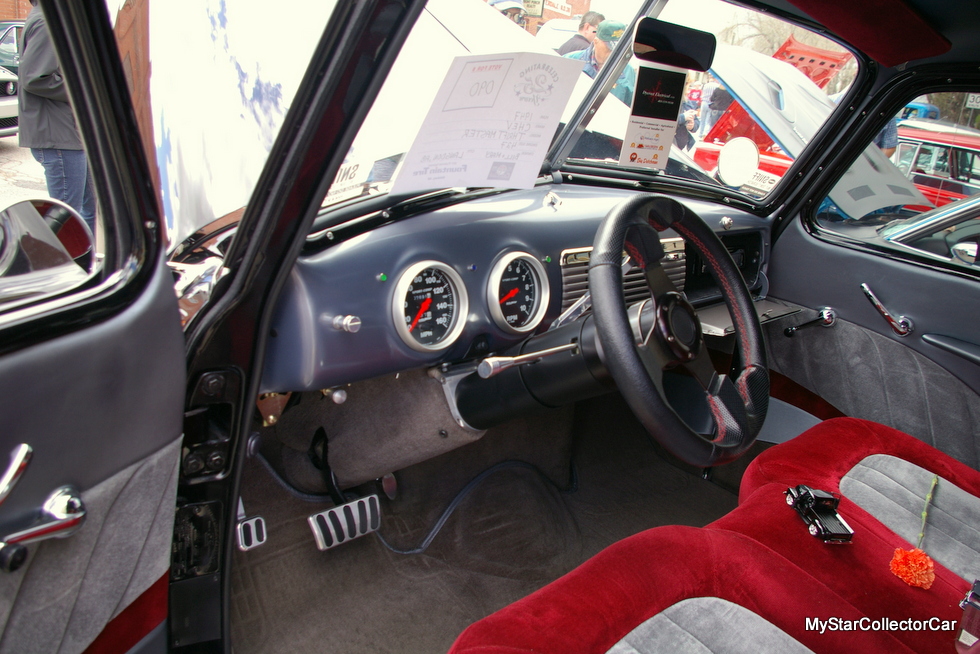 Bill and Mary eventually moved to another area so he could take a new job that offered enough extra money to move forward on the truck project. Bill said his new job gave him "enough money but no time" to bring the truck to completion.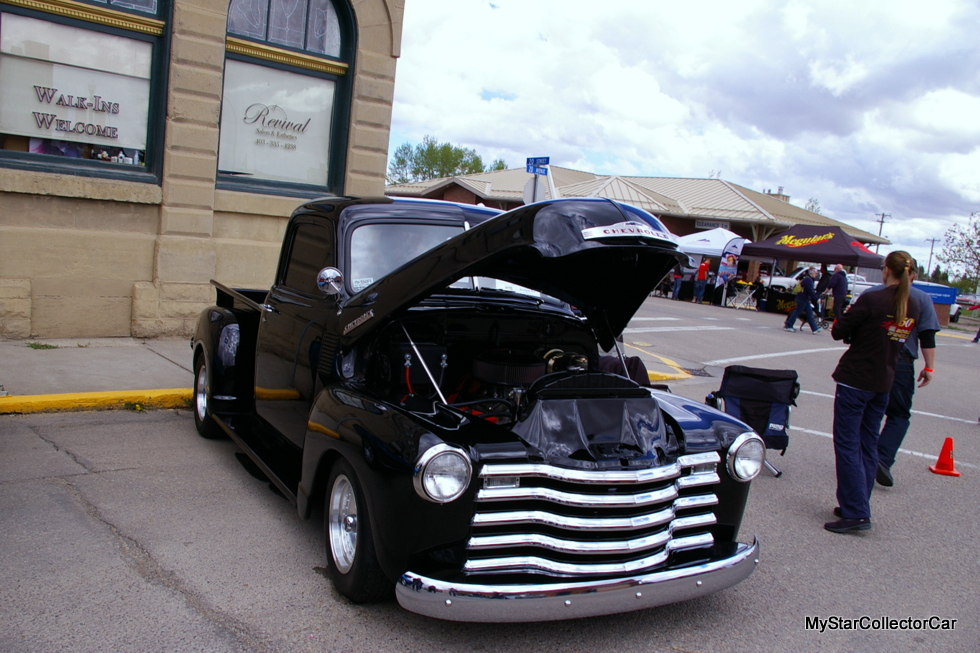 He enlisted the services of a local car guy who had an excellent reputation in the resto mod field and suddenly a 15-year-old's dream ride was finally a reality. Everybody told Bill he couldn't "paint it black with a subtle red pearl tint" because of the difficulty to get a perfect paint job, but Bill had this "exact dream" for his truck when he was a kid and now he gets to enjoy his dream on the road with Mary.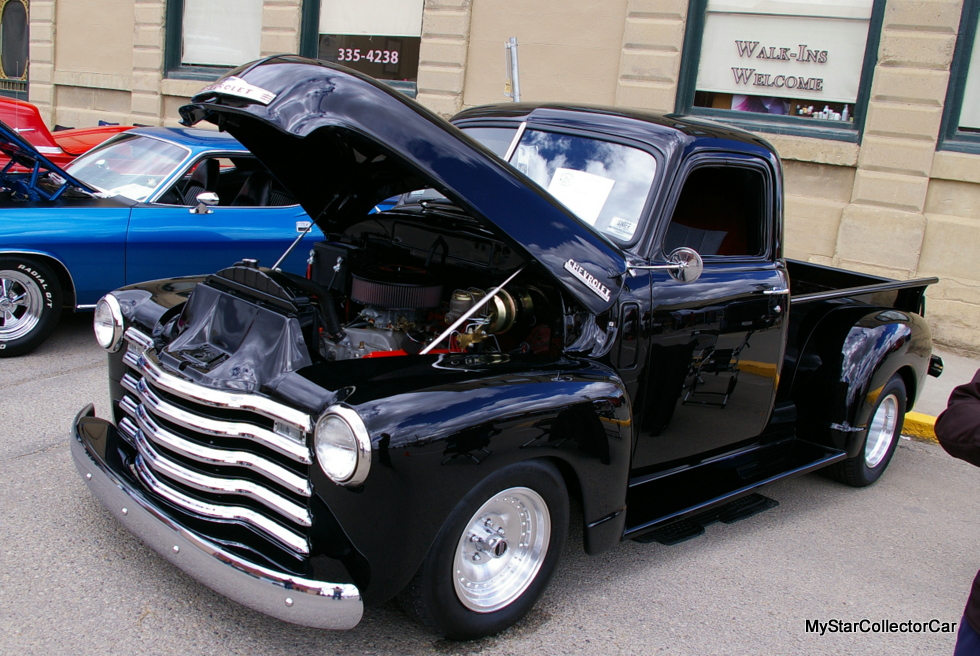 Bill and Mary like to jump in the truck and head out on the road for 4 or 5 hour road trips in the Chevy when the opportunity arises on weekends.
The truck has highway gears and can rumble down the highway pretty well whenever the spirit moves them. Mary has only one requirement from Bill about the truck: he is not allowed to be involved with detailing the truck because she is much better at the task.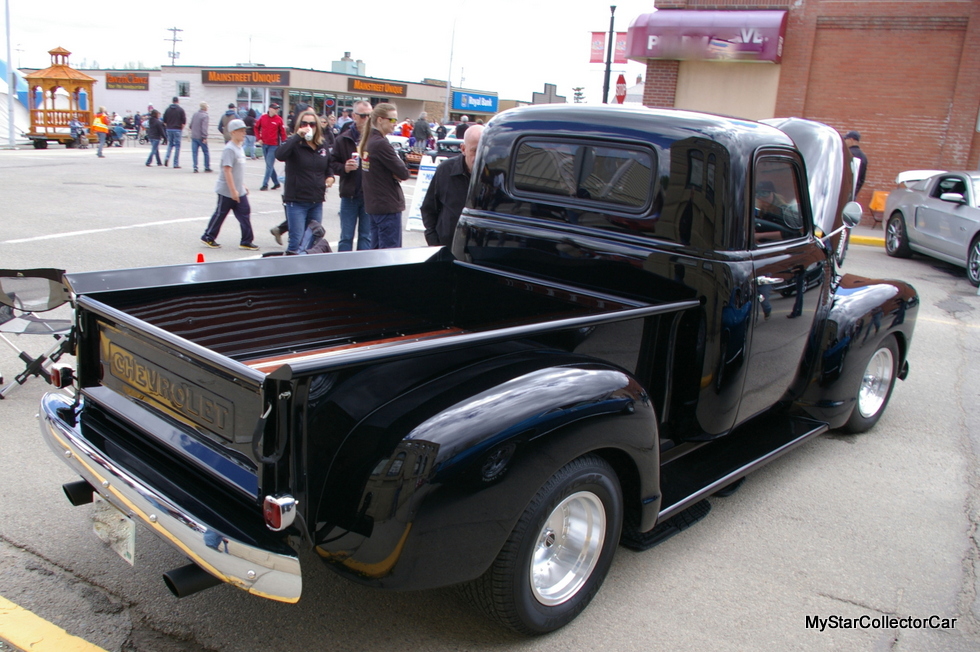 They spend a lot of their free time with the truck but, as Bill says, "We're not racing it-we're loving it".
A happy ending for a 15-year-old farm kid with a big dream.
Jim Sutherland