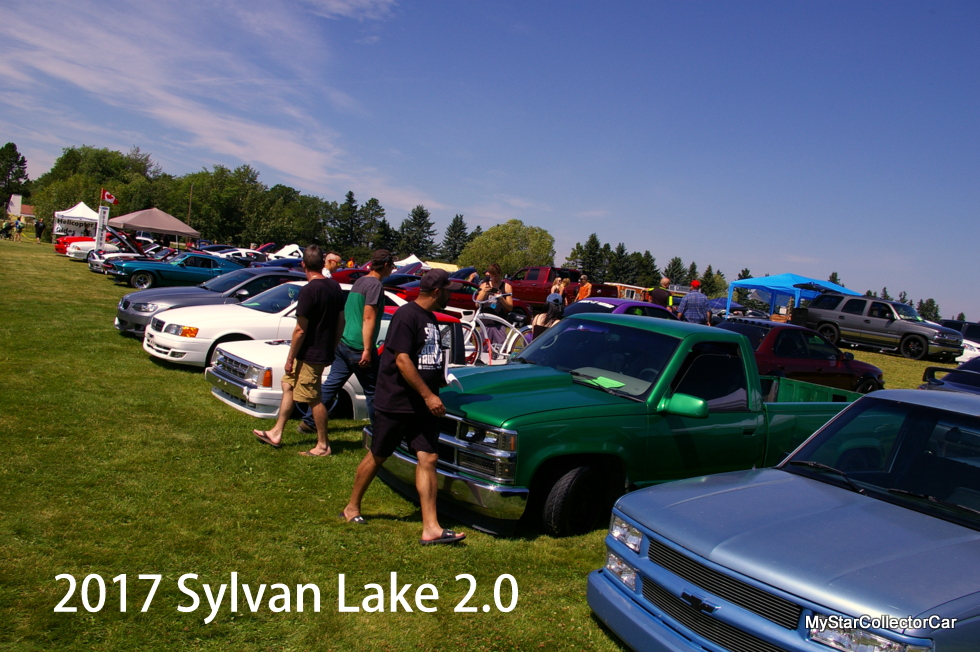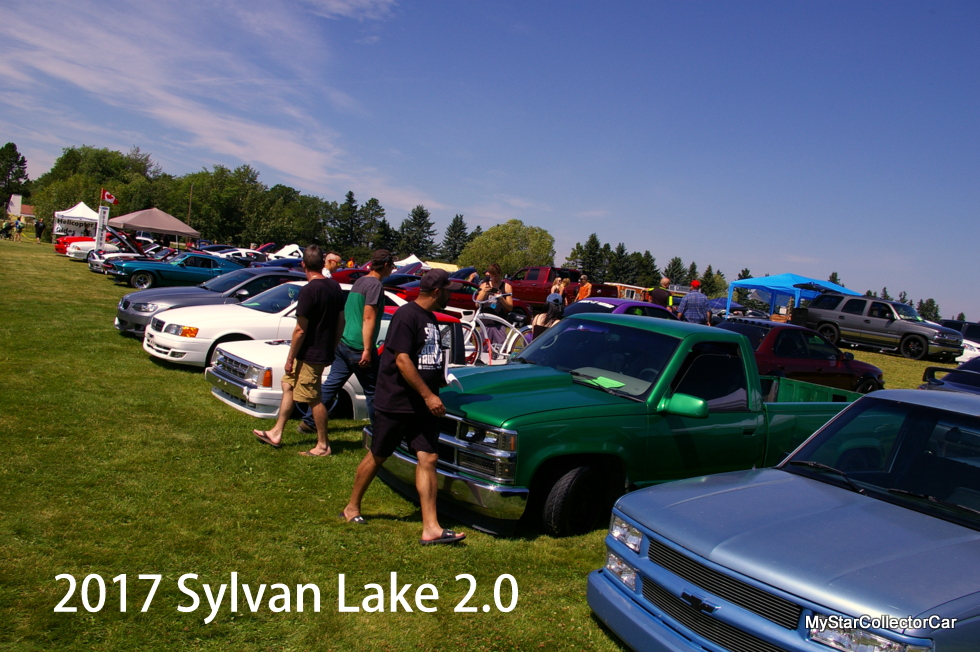 There is a little confusion when it comes to the Sylvan Lake car show because two events have taken place in July at the same location in 2017.
The distinction between the two events is pretty evident to us at MSCC because one event is removed by a generation from the other event-for the most part.
The first Sylvan Lake show took place in early July and was hosted by a local club that is primarily interested in vintage rides, while the second event is run by younger car guys and they are primarily interested in tuner cars.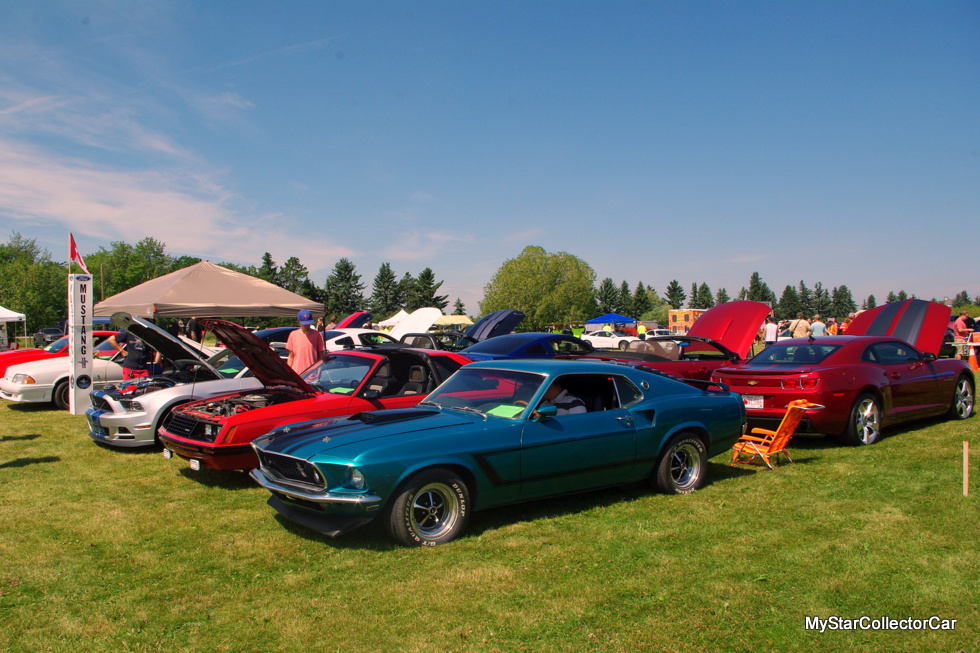 MSCC wanted to attend the second show because we noticed the Youtube video from last year's event revealed some old iron in the mix.
We also noticed the second show was indeed attended by a younger generation who arrived in tuner cars as well as donor cycles to the event.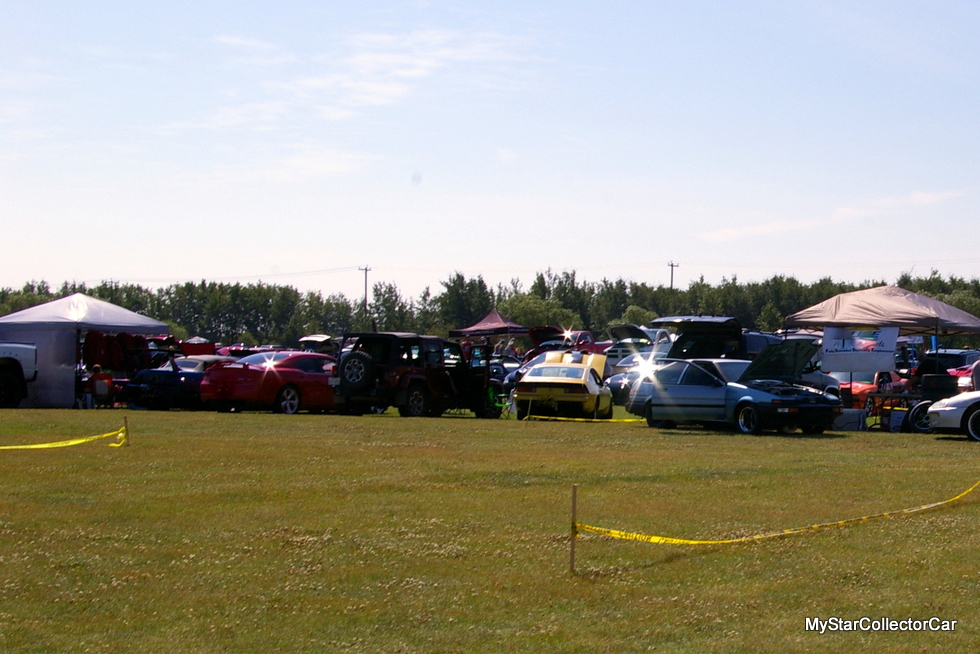 It was a well-run event that had a lot of reasons for car guys to attend it-even if some of the older guys were a little confused by which event was the one in which they wanted to register their vintage rides.

There was a youthful enthusiasm that was evident during the second Sylvan show, but we were there to check out the old rides and we were not disappointed at the event.
A 1972 Datsun truck grabbed our attention at the show and MSCC was able to get the full story behind this vanishing pickup species from its owner. The Datsun was a period piece and was true to the tuner school circa 1972.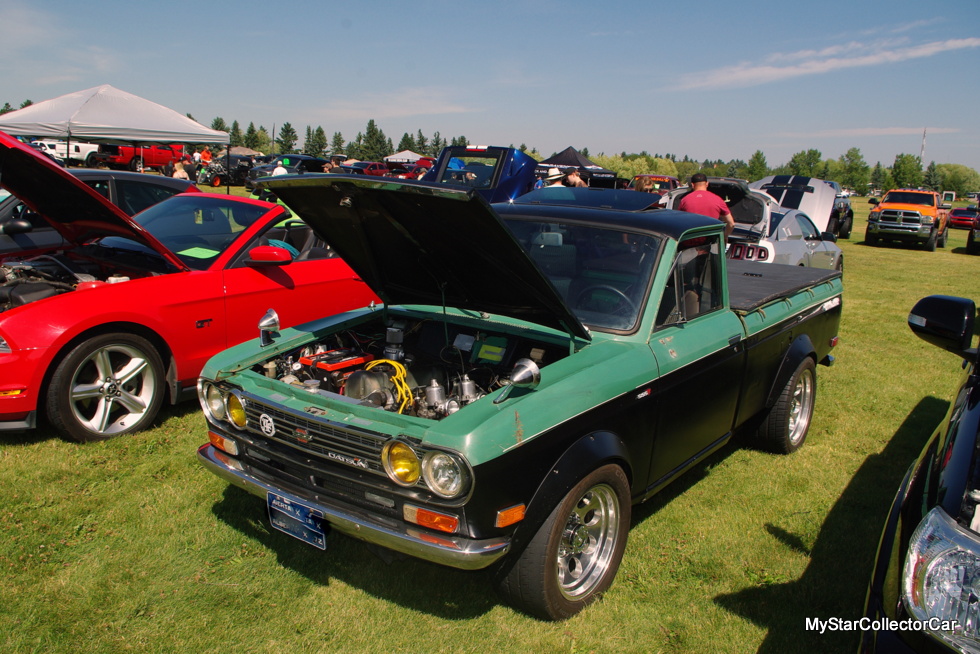 MyStarCollectorCar readers will learn a great deal about this '72 Datsun pickup truck's history in a future MSCC article.
A 1969 VW Beetle was at the show and MSCC was fortunate enough to find its owner in close proximity to his iconic German car. The story behind the Beetle is more complicated than its rear-mounted and enhanced (not stock) engine.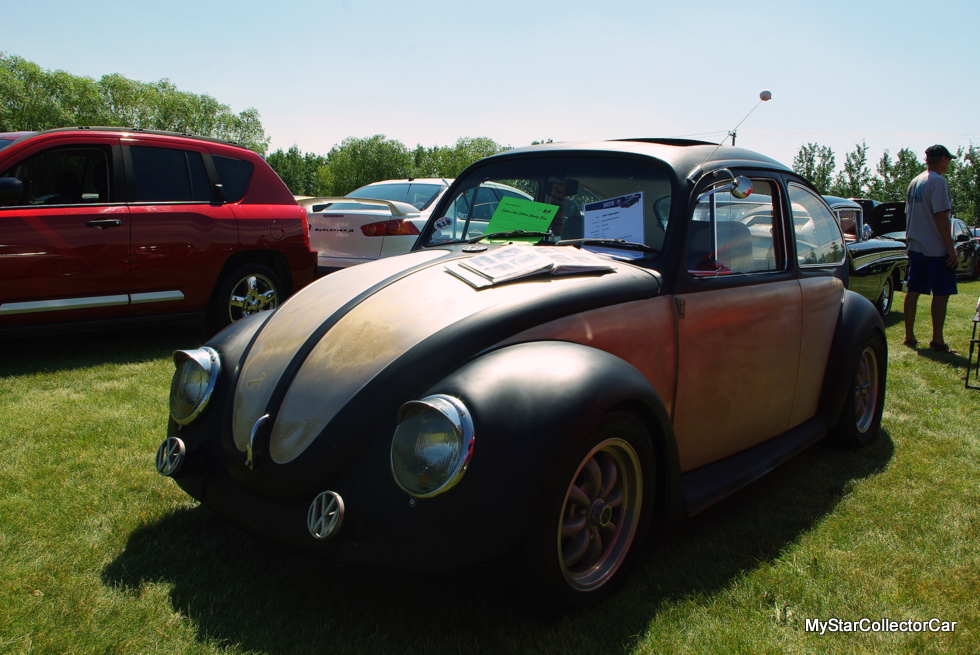 Our MSCC readers will happy to learn the VW's story will unfold in a future MyStar article.
A bright orange 1975 Bricklin was hard to miss at the Sylvan show because these cars are very rare, to say the least about these limited edition Canadian sports cars.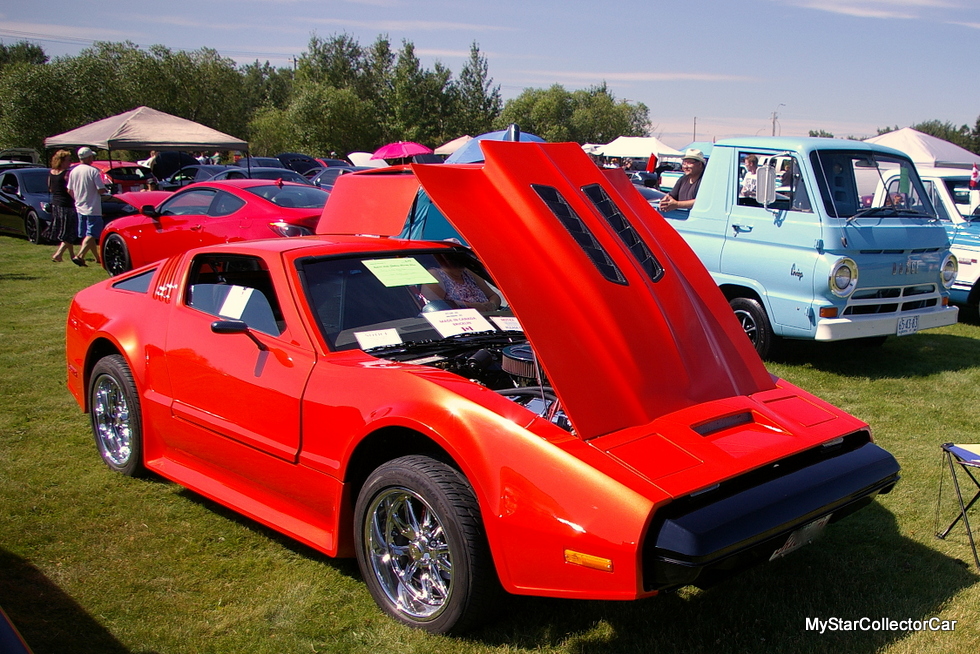 The Bricklin's rarity is one of the main reasons that it took so long for its owner to get the car back on the road. Find out how long in a future MSCC story that will also address why the 42-year-old Bricklin's restoration was not an easy one for its owner.
A 1975 Chevy Impala four-door sedan caught our attention because it is not common at any show, let alone a show dedicated to nimble tuner cars. It was also proudly owned by a young car guy who was a former small car owner.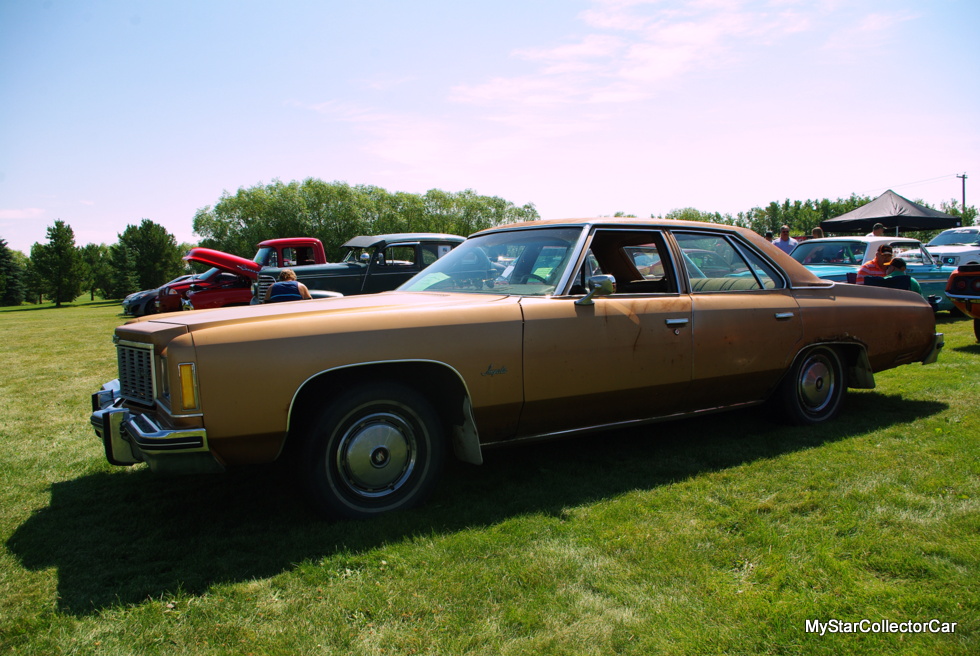 Our readers will be able to find out why and how this young guy ended up with a 70s bumper car from the Me Decade in a future MSCC piece.
A 1938 Dodge two-door sedan rolled into the show-complete with bug splats because its owner did not spare the Mopar horses on the road to Sylvan in his resto mod Dodge.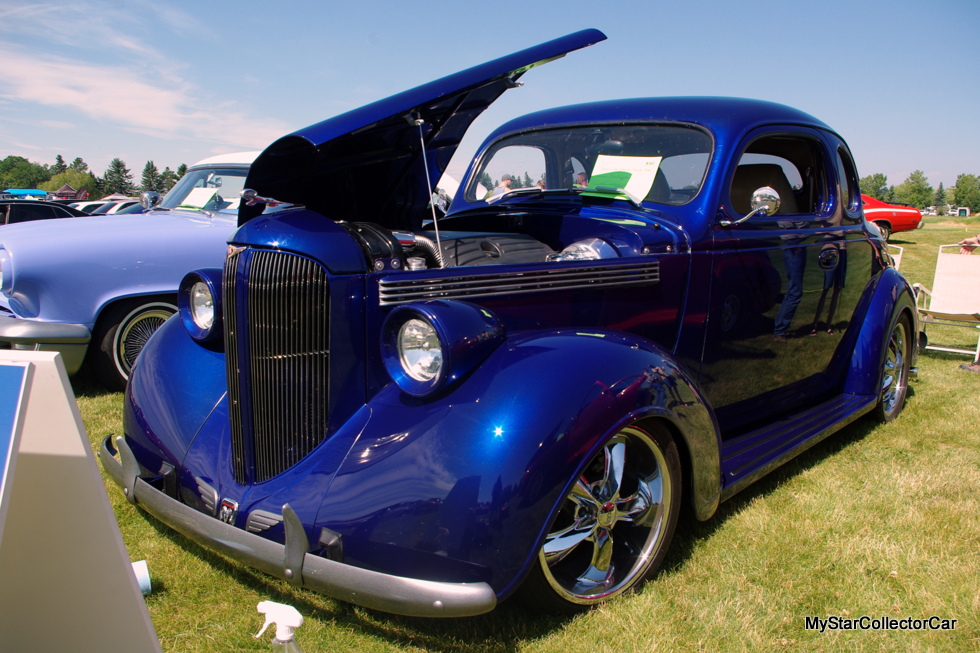 MyStarCollectorCar readers will learn plenty about what is actually under the hood of this '38 Dodge sedan (that is a stone-cold bug killer) in a future MSCC article.
We spotted a 1952 Lincoln Cosmopolitan as it wended its way to the Sylvan Lake show. The Lincoln's owner was a fairly new owner and wanted to enjoy his purchase this summer while he formulated a winter game plan for his custom car.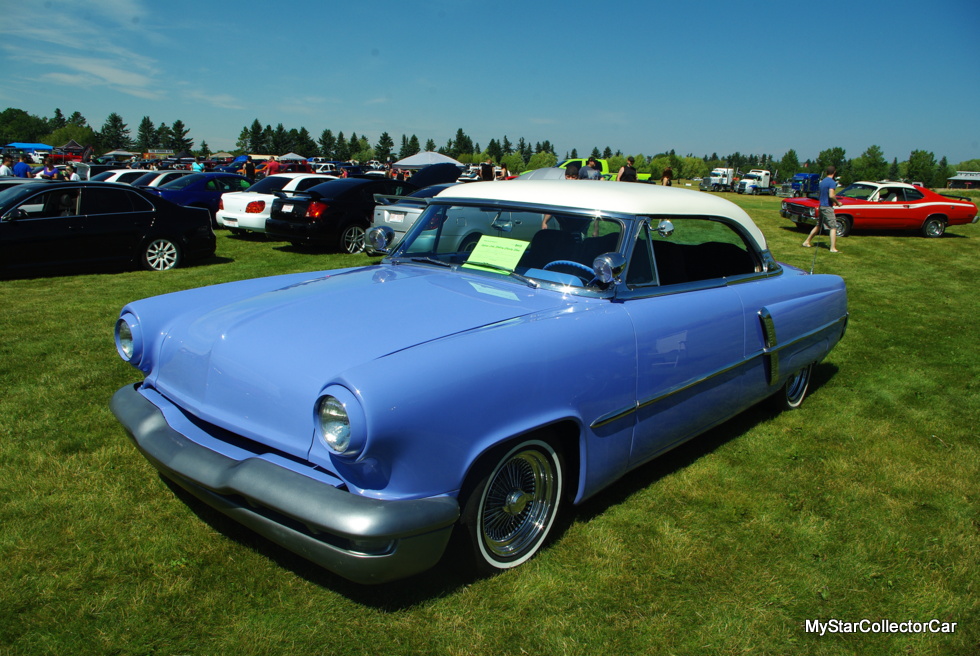 A lot of thought went into his plan and MSCC will tell his story in a future piece that will likely be on our site when he is making his changes this winter.
We at MyStarCollectorCar.com are not afraid to admit that Sylvan Lake 2.0 was a pleasant surprise for us and a fun show. See you in 2018.     
Jim Sutherland
CLICK HERE to Like us on Facebook
CLICK HERE to Follow us on Twitter
CLICK HERE to Follow us on Pinterest
Please re-post this if you like this article.