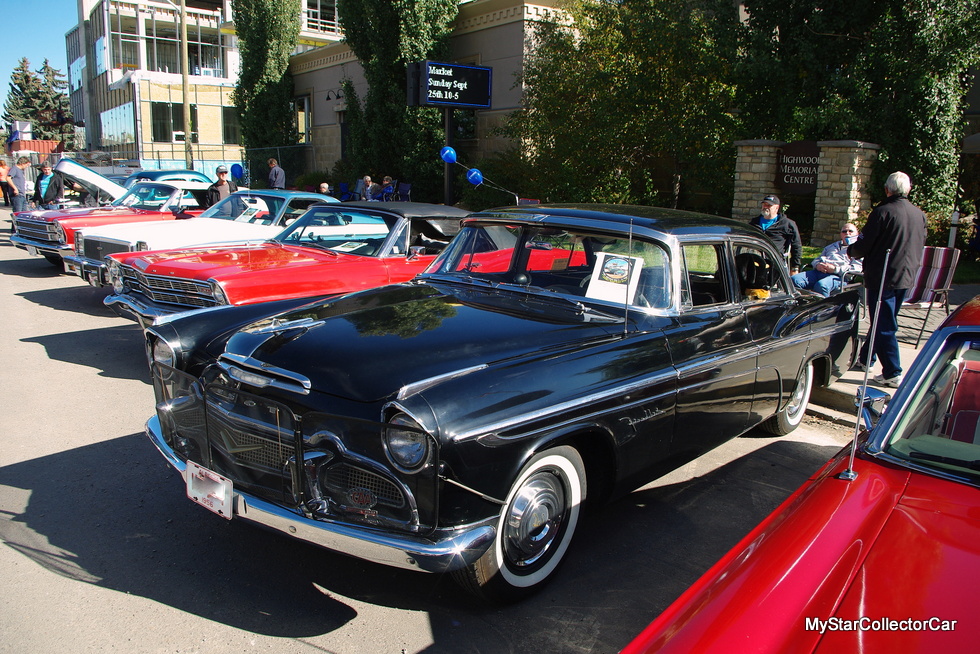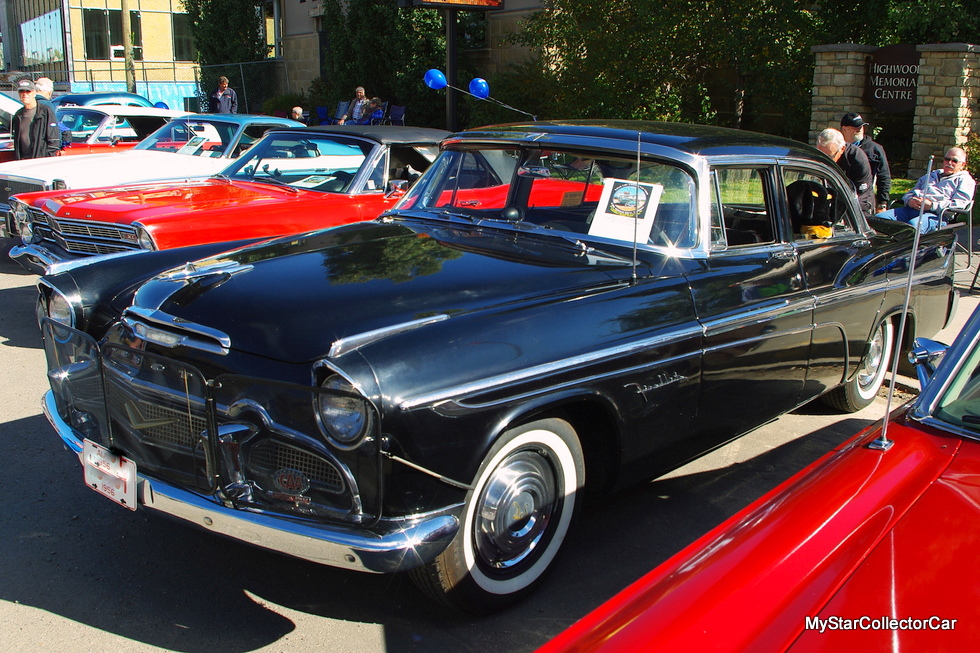 There are many moving parts in a good car story but the "lost and found" theme with a family connection is a key piece of the narrative.
The odds are not good if you think you can track down your beloved old ride with ease because the future was (and still is) grim for most cars once they're well past that 'best before' date.
Sometimes it all comes down to million to one shot luck.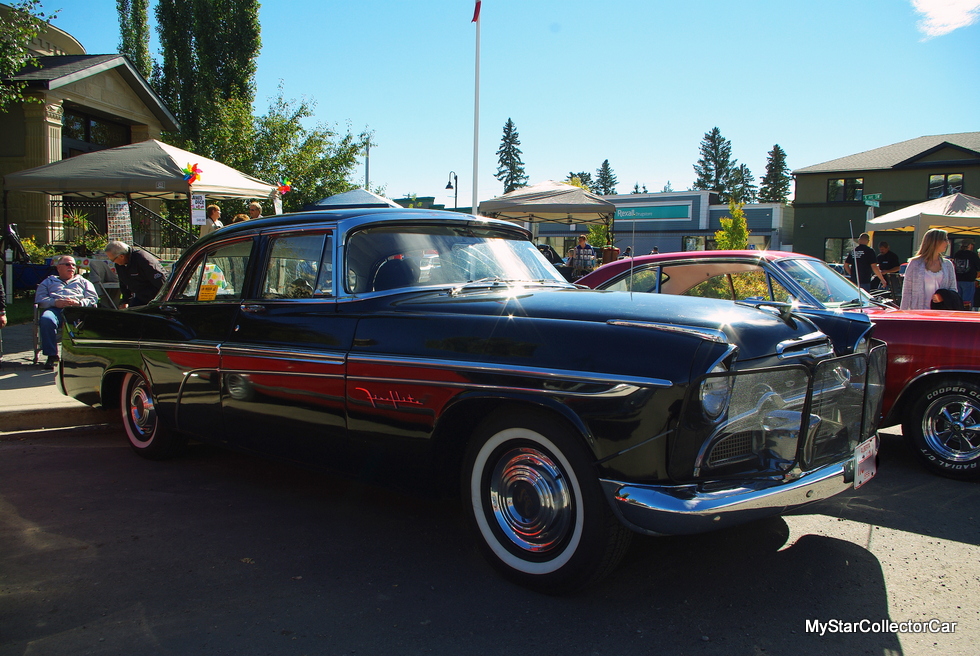 Roy Patriquin grew up with a '56 DeSoto Fireflite 4-door sedan. His dad bought it used from a City Police Commissioner and it became an all-purpose vehicle. Roy's dad used it as a daily driver but it also hauled a trailer for his painting business. Roy remembered going home in the car and the painting business so he really became attached to the memory of his dad's DeSoto.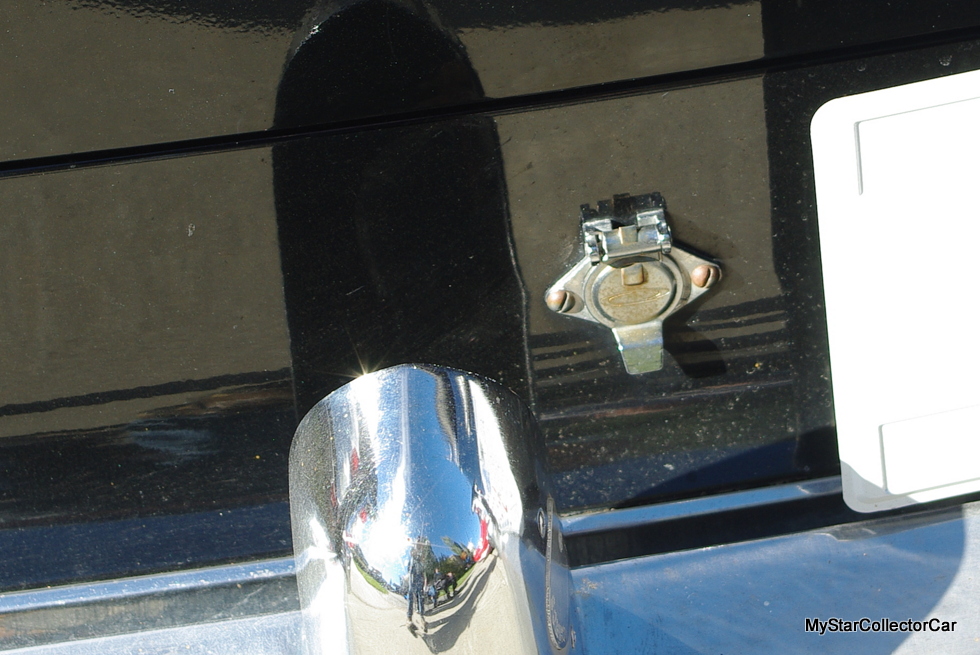 Roy remembered the car and he asked his dad, "Whatever happened to your DeSoto"? The only thing his dad remembered was leaving it by the side of the road the "engine went". This was after a previous rebuild so the car faded into history.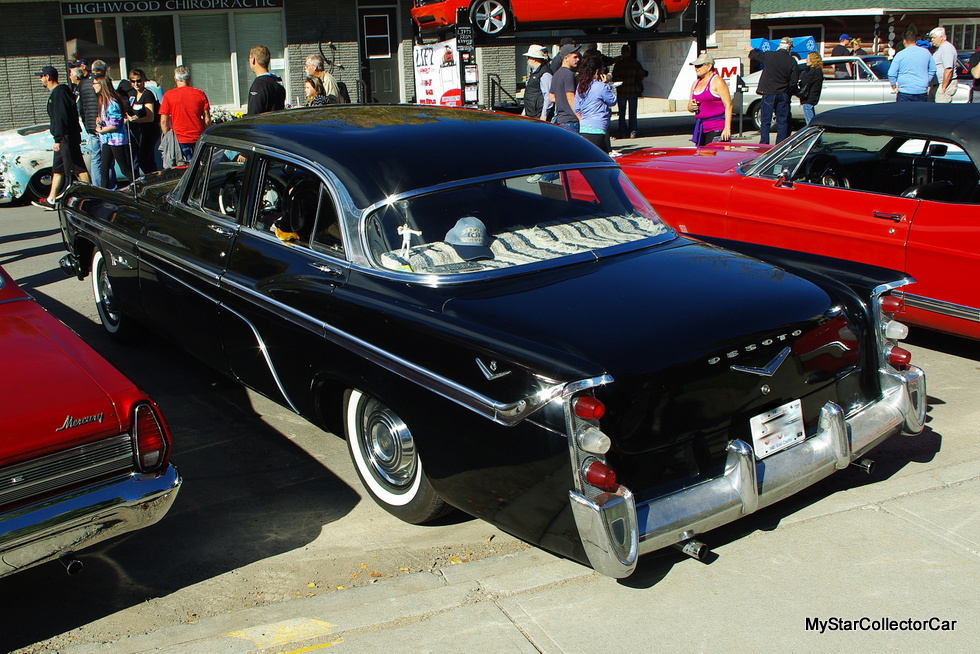 Years later, Roy went on a search for the car and didn't find it so he settled for a pink '56 DeSoto. This DeSoto needed a few parts so Roy heard about a guy with a great car crop with a number of DeSotos.
He found a black sedan: "It looked pretty nice but the grass was tall and the tires were flat" but it really got his attention because it was so close to his dad's car. Roy became even more excited when he "found some Du Maurier cigarette packages and fishing gear in the trunk". His dad smoked Du Mauriers so Roy dug in deeper and found a maintenance sticker on the door and it was from the same garage his dad used so the mystery was solved.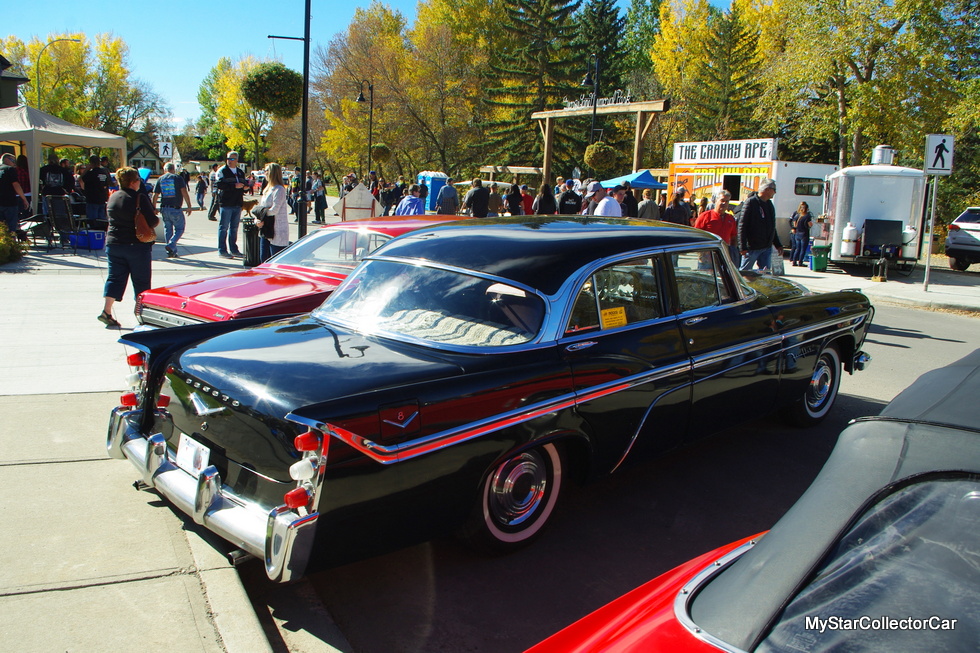 This was his dad's car.
Roy changed his game plan on the spot because this DeSoto was still very rust-free. It had a few dents but the pink car became the donor and the black car became the project. This was several years ago because Roy bought the pink car in the late 1960s and when he found the black car, his son "was just a kid and now he's 49".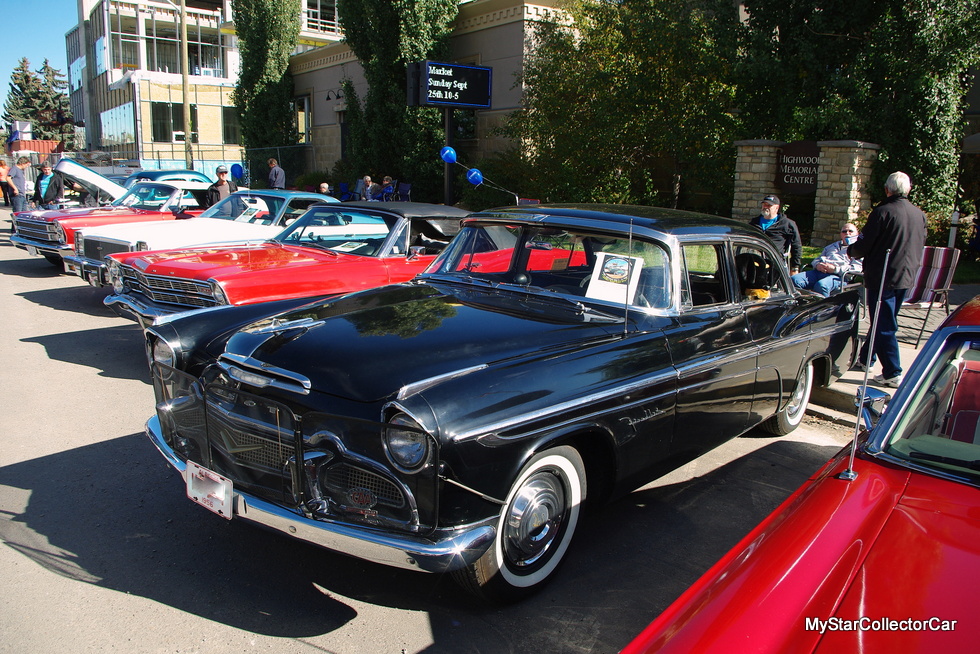 The carb was off the car and the radiator was gone but this '56 DeSoto was a sound car in many ways. It "was a long process to get it going again" but the first thing Roy did was paint it because he "couldn't stand the old paint". Roy used the hood off the pink car plus he grabbed the 331 hemi and transmission.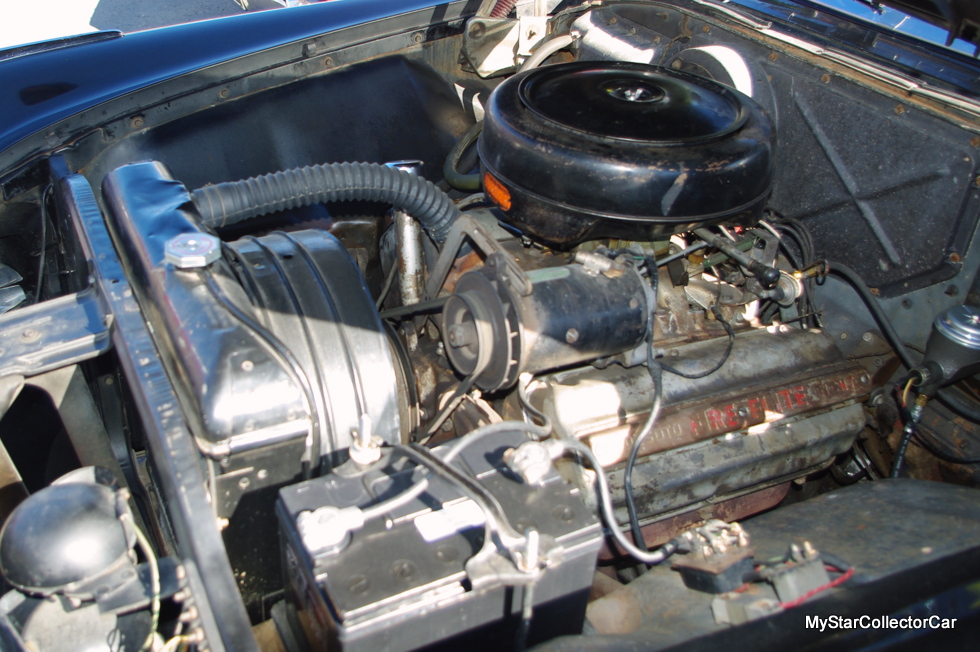 The seats also came from the pink car.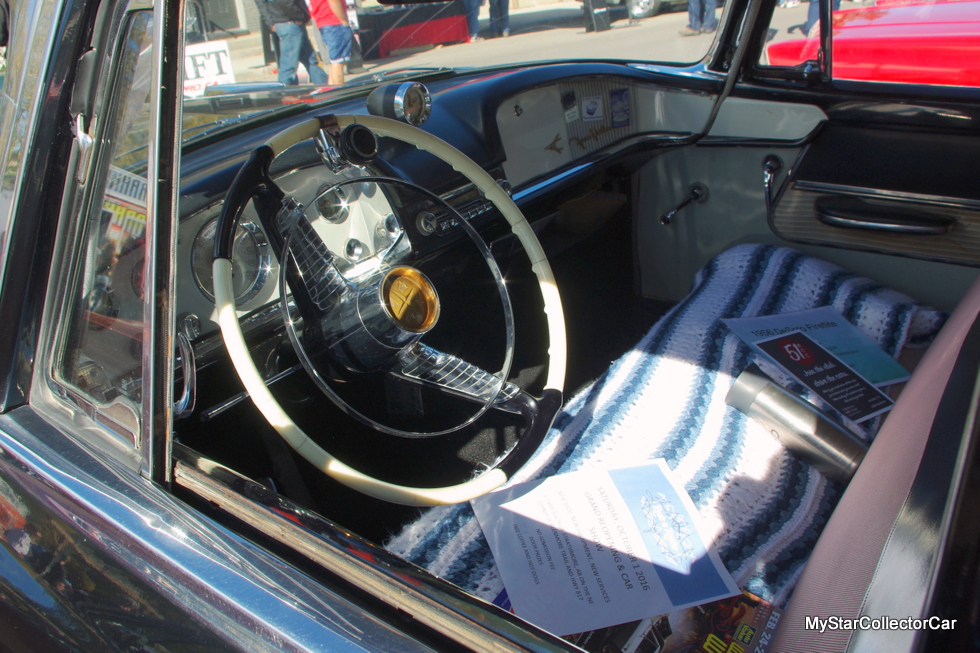 Roy had an opportunity to show his dad the old DeSoto before his father passed away. He said his dad "wasn't too surprised that the car was still around" but he really liked the opportunity to take another ride in his long lost car.

The car has been in a few parades and it runs like a champ—this '56 DeSoto runs cool no matter what kind of driving conditions are aimed at it because it also performs flawlessly at 65 miles per hour.
Roy hasn't put a lot of miles on the DeSoto because he used to drive his late wife's '64 Chrysler convertible. That became their signature car but after she died he gave it to his daughter and now he's establishing his own identity in this classic '56 DeSoto.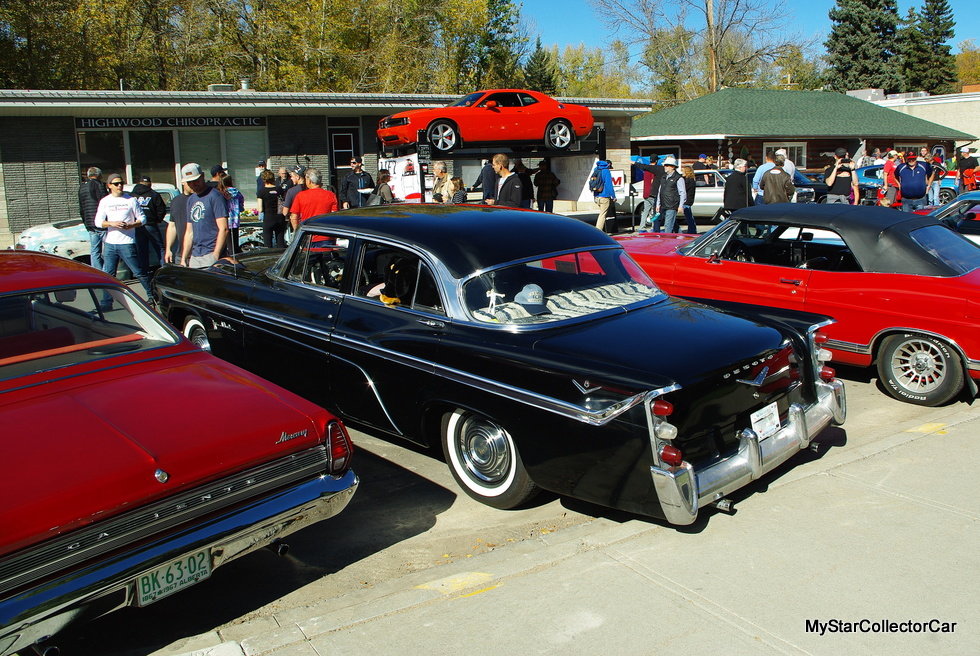 There is little doubt where this car is headed because Roy's son is already the designated next owner of the DeSoto. Until then, Roy is happy to spend time behind the wheel of this classic for a very simple reason.
"I wanted my dad's car on the road".
Jerry Sutherland
CLICK HERE to Like us on Facebook
CLICK HERE to Follow us on Twitter
CLICK HERE to Follow us on Pinterest
Please re-post this if you like this article.