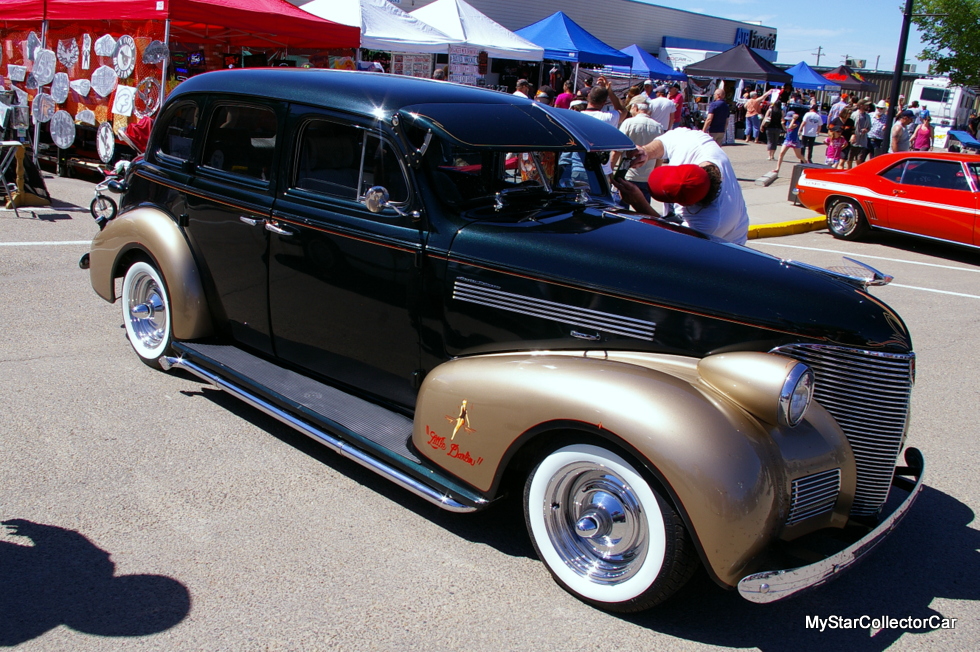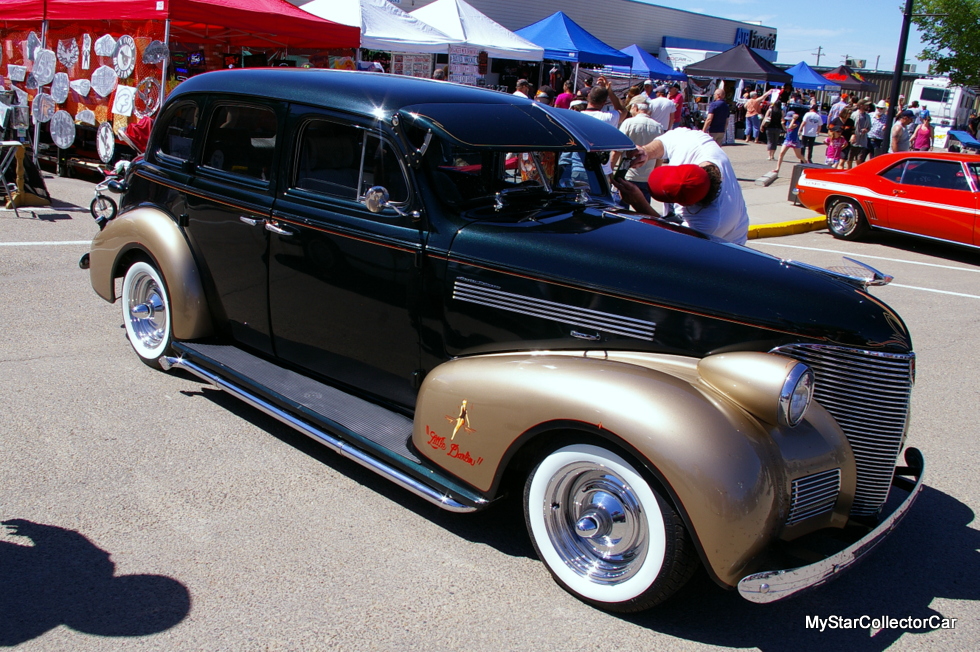 The first thing that jumps out at onlookers is the paint job on Ross Taylor's 1939 Chevy resto mod and it was an accidental choice.
'The car has a beautiful two tone paint scheme because Ross was tinkering with green pearl in his clear coat.'
Most car guys are familiar with the terms "pearl" and "clear coat".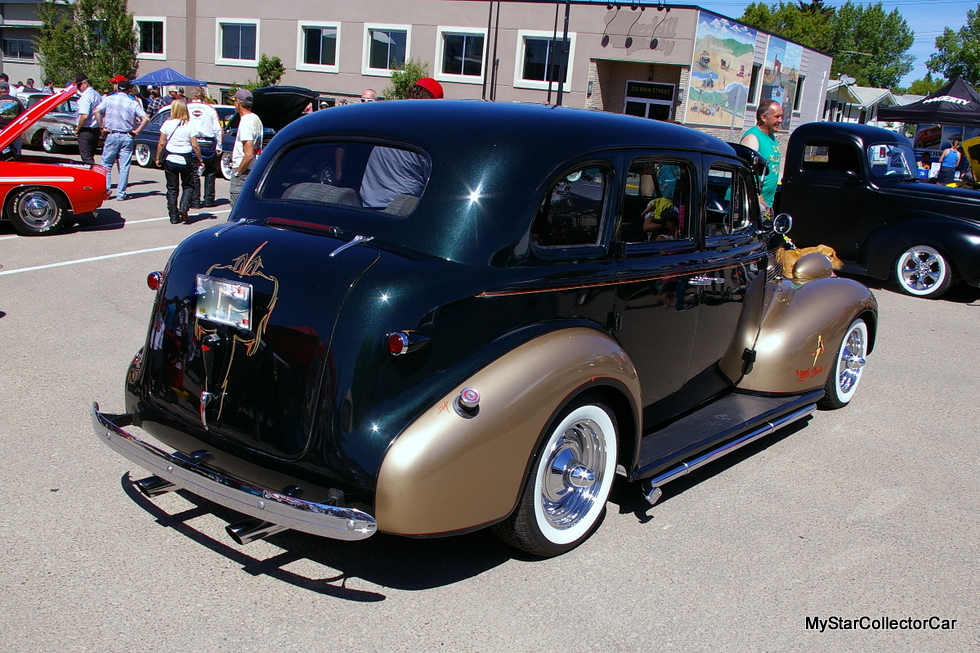 Pearl is a special pigment that adds a different color tint to a base paint job. Clear coat is a final stage that adds a protective layer and shine to a paint job.
Ross added a green pearl to his black metallic paint job and the result blended green and black into a stunning custom color. He also added green pearl to his gold fenders and the contrast between the fenders and body is nothing short of spectacular.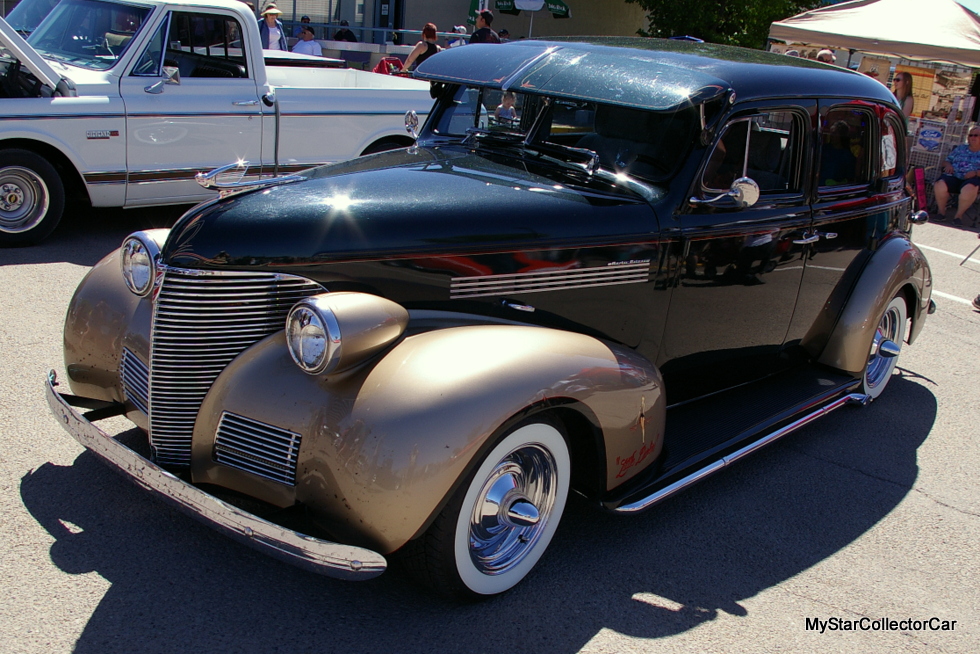 Ross has owned the car since 2010, but he was not the original member of his family to own the '39. His cousin was the previous owner and did a lot of the heavy lifting behind the resto mod. Unfortunately Ross's cousin got very ill and Ross did not want to see his car leave the family, so he bought the Chevy.
Ross's cousin added a Nova front end to the Chevy and had to narrow it to fit the pre-war car. The car also has a 350 Chevy small block under the hood and a 350 auto tranny to deliver power to the rear wheels.
The seats are out of a Hyundai and Ross admits they are comfortable, but he is not sure if he will keep them because they are not Chevy seats.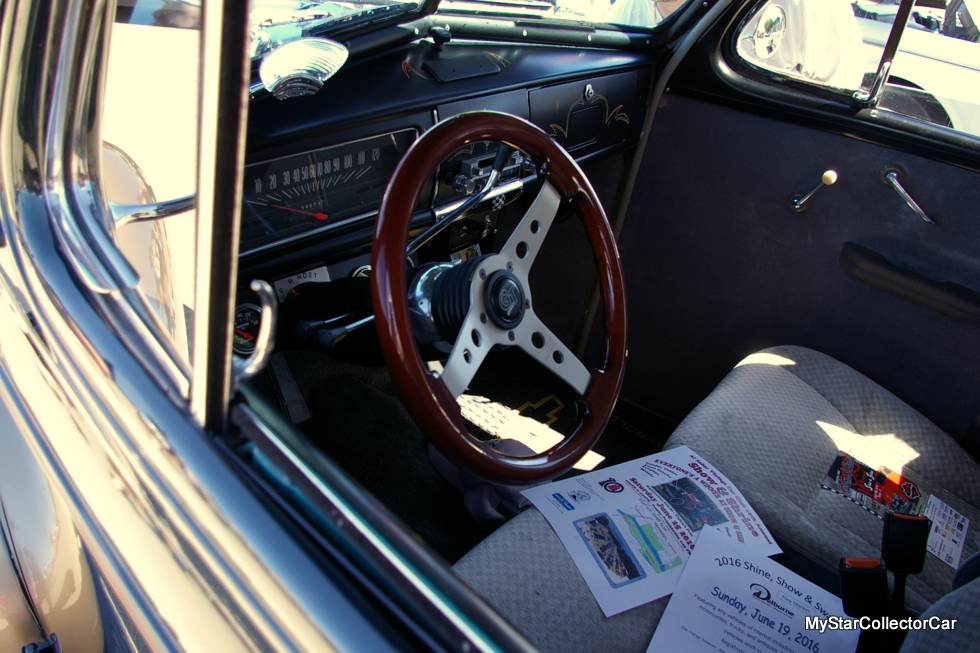 Ross called the Chevy a "home-built" project because his cousin did his part in the hot rod process for the car and then Ross worked his magic on the car.
Ross stripped the car down to bare metal and then he worked the body and paint into its current scheme. Ross said he "had no shop talent" but that was an inaccurate assessment of his skills. He tells people he is "not a painter", but Ross says they don't believe him.
We understand their skepticism. Although Ross may not be a certified painter/body man, he is most certainly a very talented guy in these fields.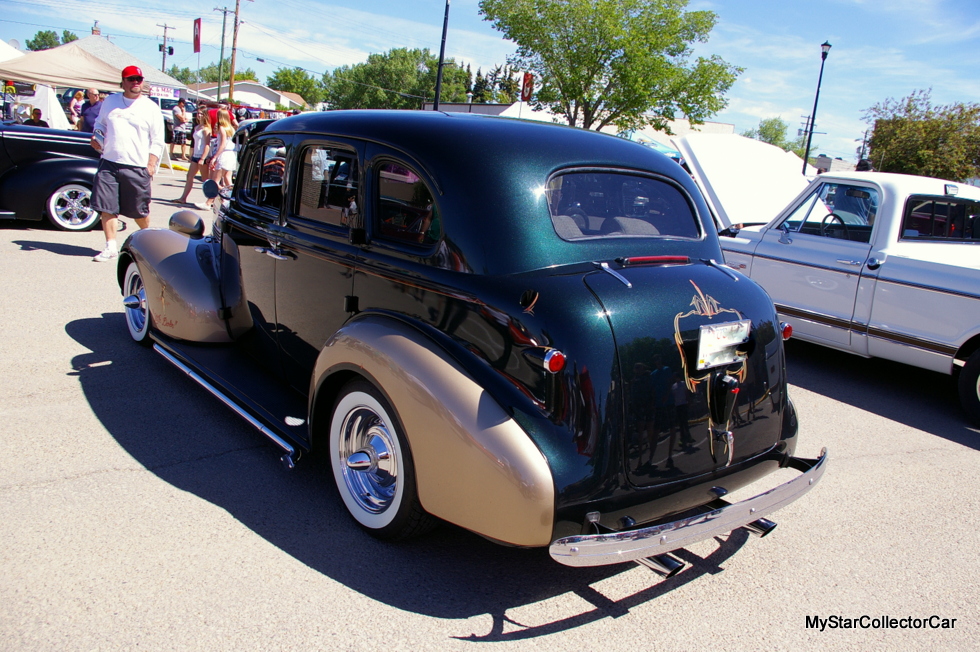 The process took Ross four years from bare metal to its current custom paint job and his patience has paid great dividends with the final results.
Ross drives the car "quite a bit during the summer" in his words. Right now he is content to confine his car adventures to short trips like the hour and change trip from his home to the car show where we interviewed him.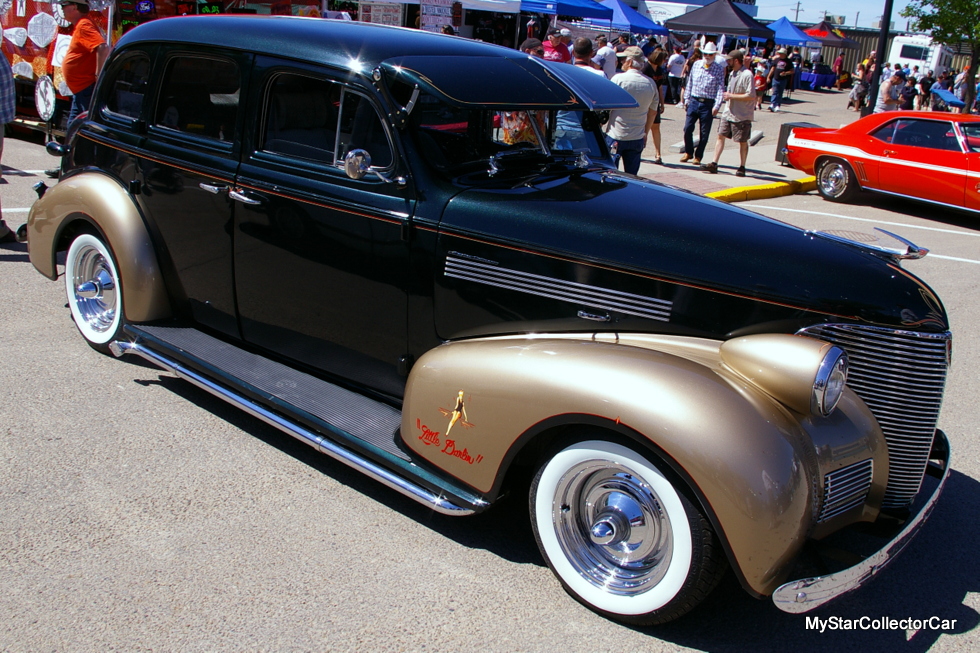 The Chevy is very comfortable at highway speeds because of its powertrain upgrades so Ross can keep easily keep up with the pace in his resto mod. The car also has discs on the front and drums on the rear in case he needs to slow down with real stopping power on the road.
The sizable talents of two cousins built this very cool 1939 Chevy resto mod.
'It is clear there is a pretty solid car guy gene pool in Ross's family.'
Jim Sutherland
CLICK HERE to Like us on Facebook
CLICK HERE to Follow us on Twitter
CLICK HERE to Follow us on Pinterest
Please re-post this if you like this article.