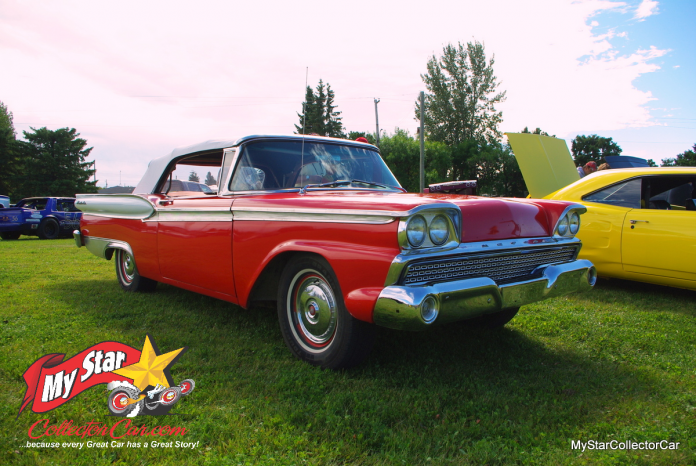 Meteor was a model built by Ford of Canada for its Mercury dealerships so they could offer an affordable car that mimicked the Ford models offered by Canadian Ford dealerships.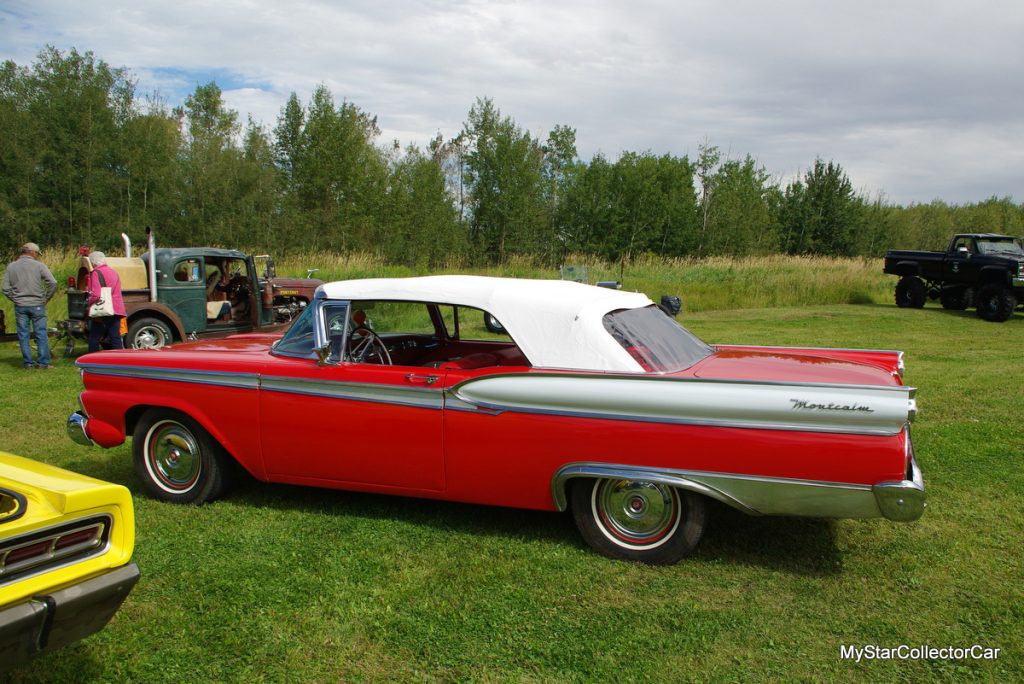 A 1959 Meteor Montcalm Rideau 500 is a bilingual example of these unusual Canadian cars that flew under the Ford of Canada banner and MyStarCollectorCar was fortunate enough to encounter an even rarer convertible model at a summer show.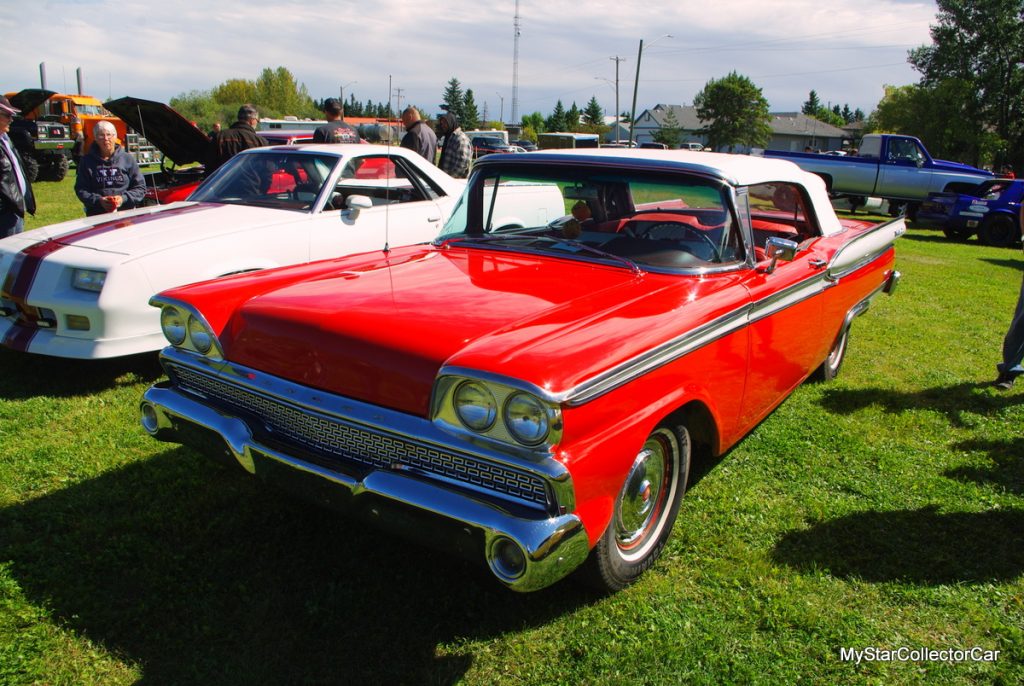 Lynn Elder has owned his 1959 Meteor Montcalm Rideau 500 convertible for the past 40 years and he has built a long family history with the car. The car was in pieces when Lynn discovered it, plus the previous owner stepped into the deep end of the pool when he attempted to shoehorn a 428 Ford big block into the Meteor convertible.

Lynn went with a more practical engine choice when he installed a 302 small block Ford engine into the Meteor during the reassembly process. He also added a C-4 automatic transmission behind the 302 for better efficiency.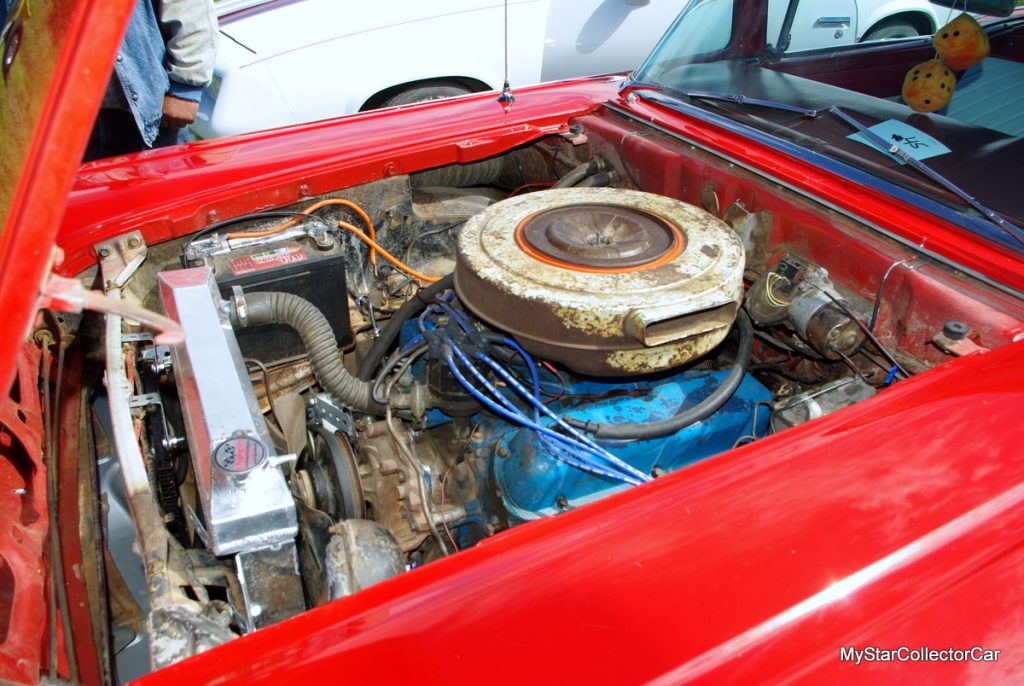 The Meteor now sports a ramped-up cooling system because Lynn battled overheating problems until he installed an electric fan and more efficient radiator. The changes marked the end of the problem for Lynn's Meteor.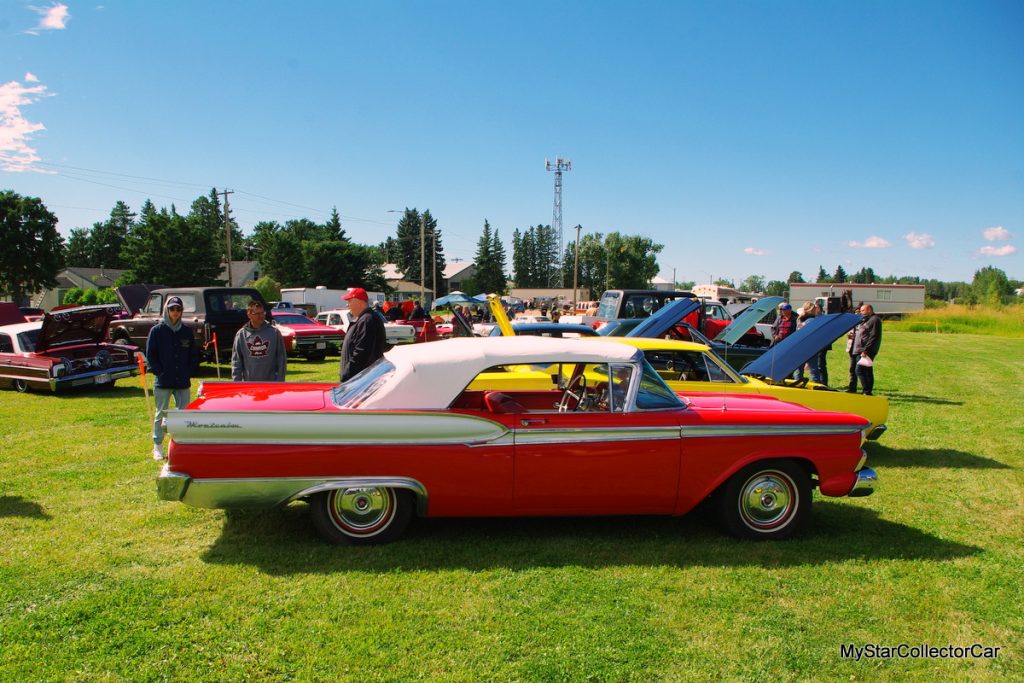 Lynn also added more highway-friendly gears (2:73) to the rear end of the Meteor because he wanted to keep up with traffic on the road. Mission accomplished on this front with the gear swap, according to Lynn.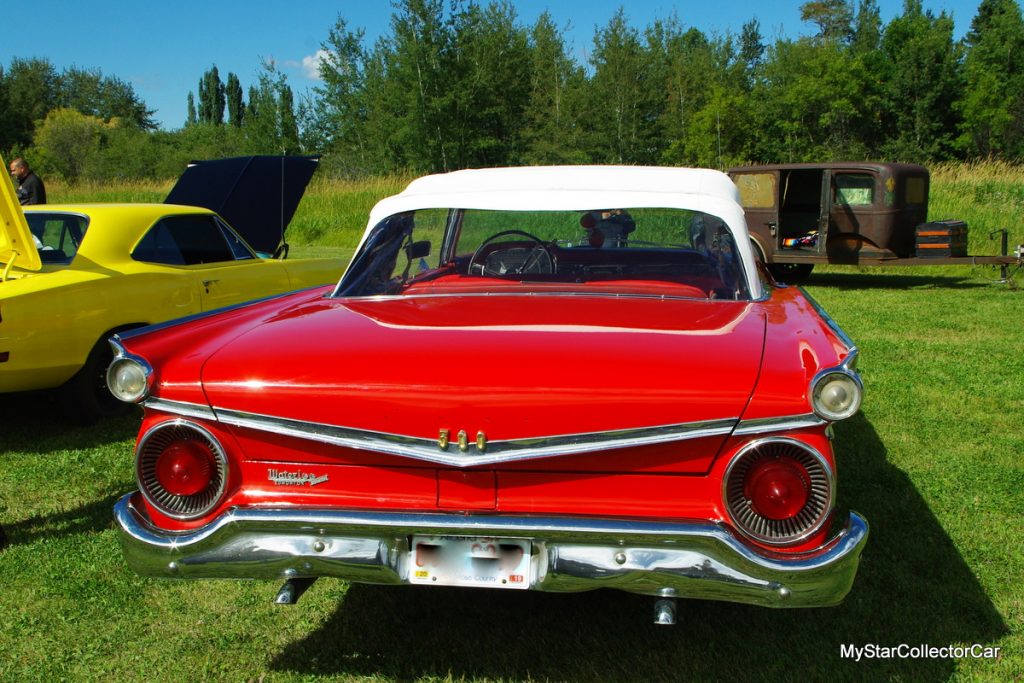 The project was completed in time for his then-teenaged sons to cut their driving teeth on the '59 Meteor. Bear in mind they were high schoolers during the Eighties when the car was already a retro cool set of wheels, so they wanted to use it.
Lynn's son Brent told MyStarCollectorCar; "I was 13 when Dad (Lynn) bought it and it was ready to drive when I was 16. My buddies were all car guys, plus I met my future wife while I was in high school with this car." Brent was a big fan of the car then-and still is today.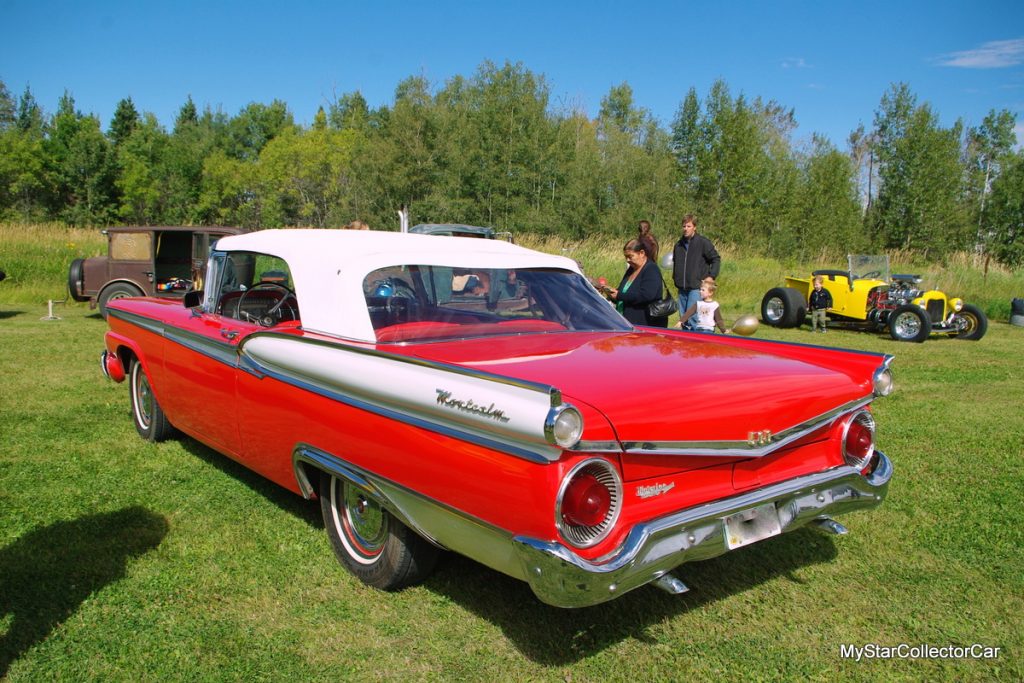 Lynn added that he "had to get the Meteor redone" after his sons used it during their high school years.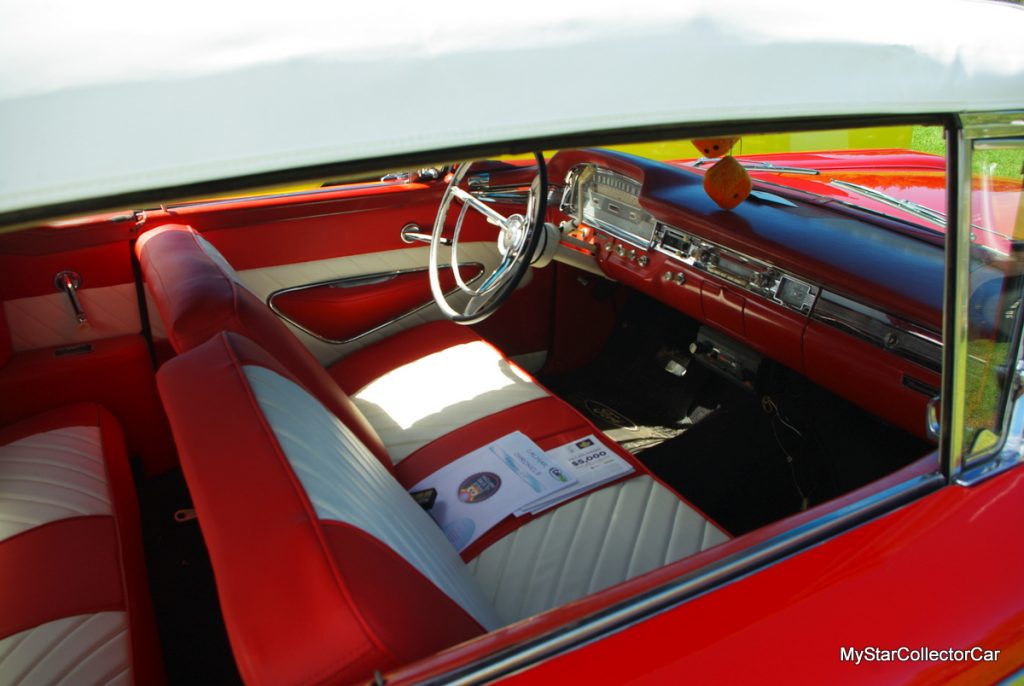 It was clear here at MyStarCollectorCar that Lynn's 1959 Meteor Montcalm Rideau 500 has become a family heirloom over the years. He recalled an Alaskan car guy who pressured Lynn to sell the car to him and was keenly aware of the car's Canadian lineage. However, Lynn was not taking offers on the car then or now and still wants to keep it in the family.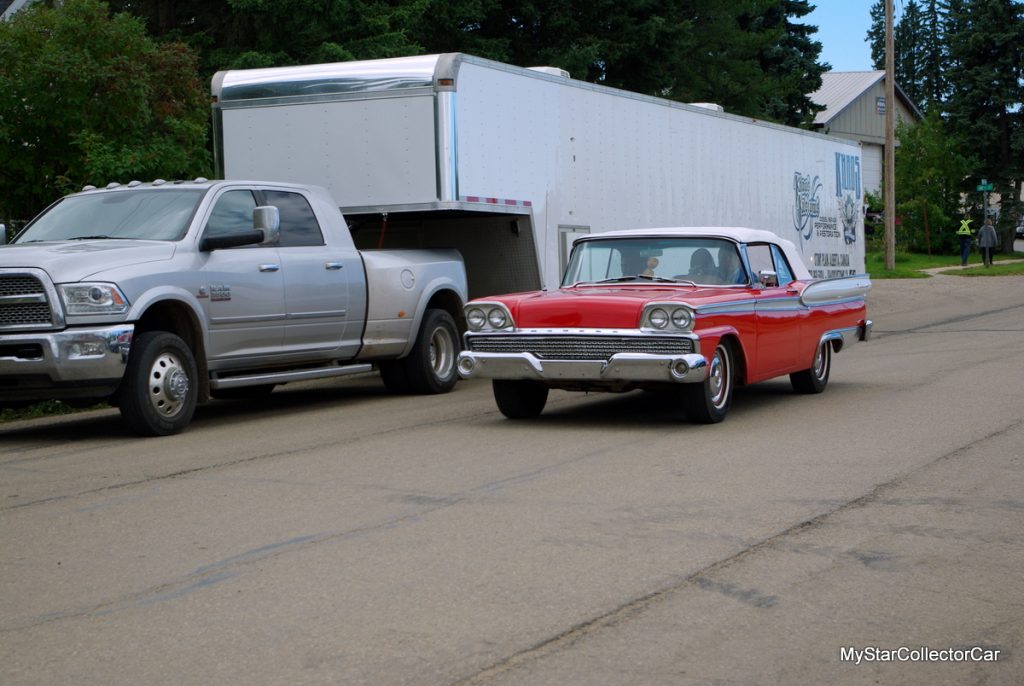 BY: Jim Sutherland
Jim Sutherland is a veteran automotive writer whose work has been published by many major print and online publications. The list includes Calgary Herald, The Truth About Cars, Red Deer Advocate, RPM Magazine, Edmonton Journal, Montreal Gazette, Windsor Star, Vancouver Province, and Post Media Wheels Section.