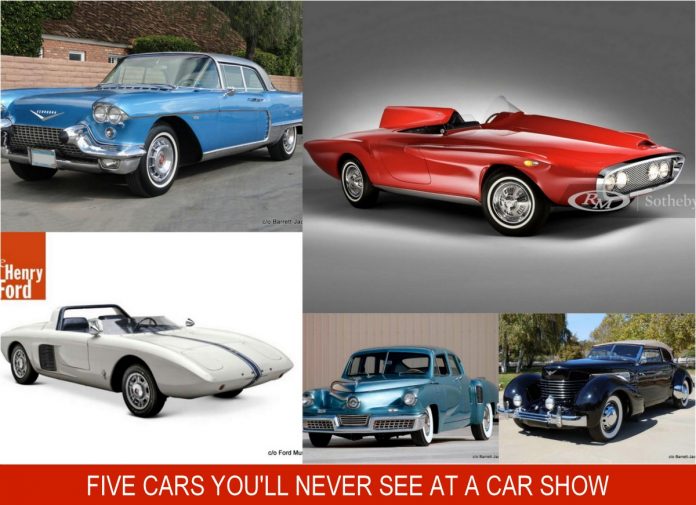 I've seen a lot of interesting classic cars (and trucks) over the last 13 years as a MyStar guy–in fact, I saw thousands of classics long before I was a MyStar guy.
Some of these classic cars were brand new because–yes–I've taken several trips around the sun.
Nevertheless, I haven't seen every car on the planet, so here are five left on the list.
I'd love to see a '58 Cadillac Eldorado Brougham. The Brougham was a guided missile aimed directly at the Lincoln Mk II and Rolls Royce buyers. This car was hand-built so this was a 13,000-dollar luxury car built in an era when you could buy an average house for 12K.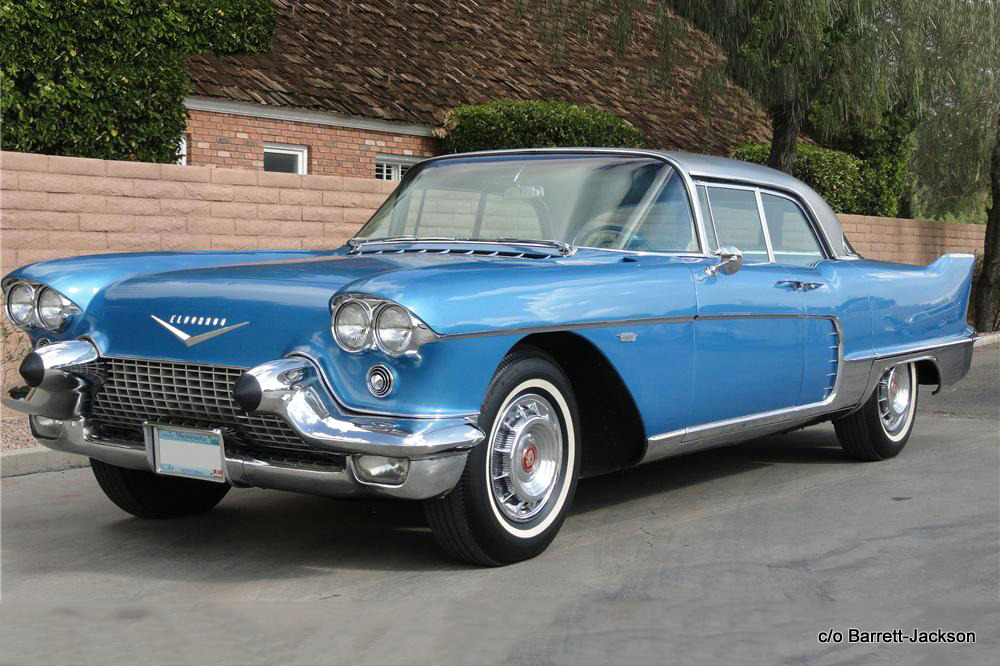 The Brougham had everything from stainless-steel roofs to an incredible list of small appointments that told the world you were driving the world's most detailed luxury car. Things like glove boxes with compartments for everything such as a Cross pen and high-end perfume–they even had a built-in bar.
They rode on sophisticated, self-leveling, air suspensions and the doors locked automatically when you hit drive, plus they had 6-way memory seats–decades before these features became standard. They were powered by a 365 cubic inch, 3-deuce V-8. In fact, they were the most spectacular Caddy ever built–that's saying something and that's why I need to see one.
The second car on the list is the Tucker 48 because it's just like the Eldorado Brougham–the chances of seeing one at your local show are about the same as a Yeti sighting in Phoenix, AZ. If history–or the Tucker movie has taught us anything it's this–the Tucker 48 was an underdog.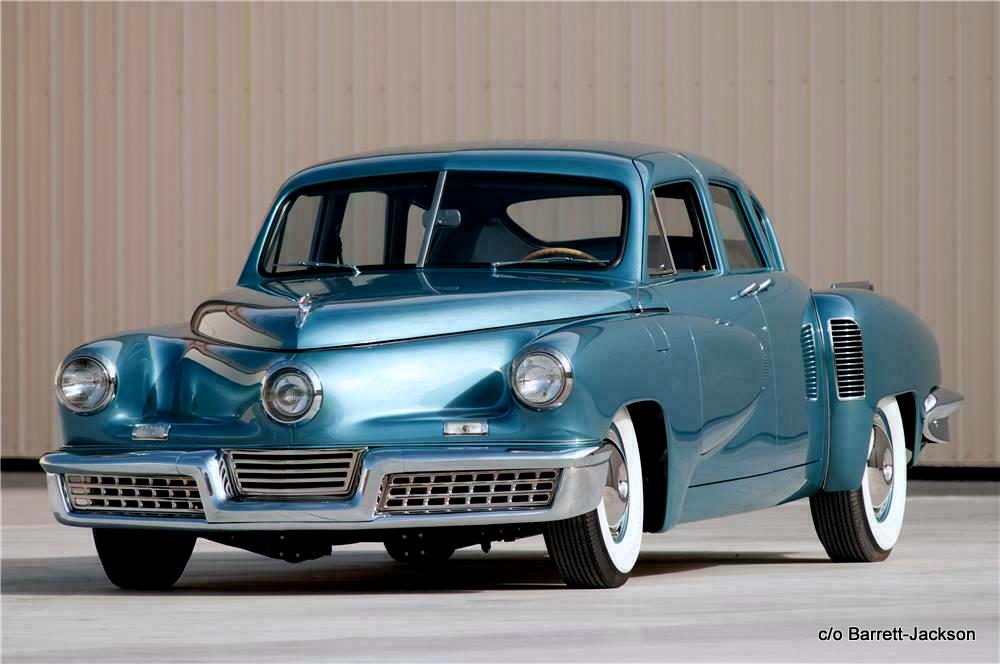 Tucker believed in safety features at a time when the Big Three had trouble keeping up to demand, so they weren't concerned about repeat customers. Your trip through a windshield after a crash simply opened up a spot for the next guy behind you.
The Tucker 48 addressed this by building a car with a pop-out windshield and a rudimentary passenger crush zone. The 335 cubic inch, 166-horsepower, rear-mounted, air-cooled, flat-six, engine was rear-mounted, and it could push the Tucker up to 120 mph–that was Warp 10 speed back in '48.

They also had a Cyclops Eye headlight in the middle of the grille–another unique feature. They didn't build many Tuckers back in 1948 and most of them are in collections or museums so I while might not see one at a show, but I know where to find one.
The third choice is another car you'll never see at 99.9% of car shows. It's the 1937 Cord 812 Phaeton. They were cutting-edge cars and one of the most obvious features were the hideaway headlights, but they had other things that separated the Cord 812 from every other car back in '38.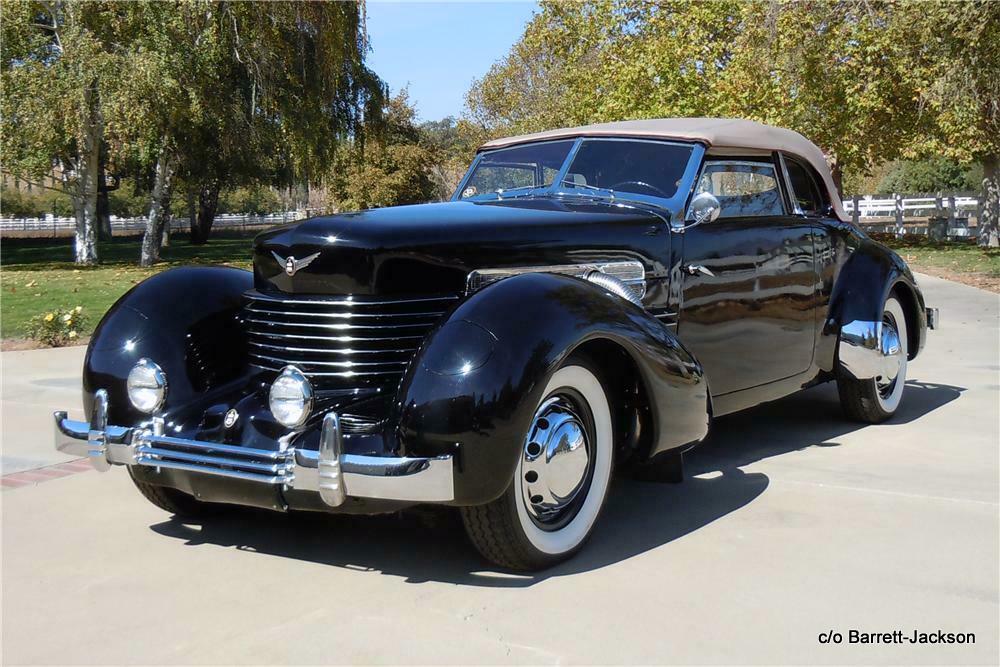 The step-down interior was one of them. This design put the running board-less passenger compartment between the frame rails, and it was possible because the Cord had front-wheel drive. There was a 288 cubic inch, 170-horse, supercharged engine under the hood so this baby could definitely outrun a flathead Ford back in '38 because it could hit 110 mph. They were cool and way ahead of their time, but I'll probably have to hit Pebble Beach to see one in person.
The fourth choice is the Mustang I concept car. This was technically the first Mustang because it debuted in late 1962. Ford called it the 'Ford Mustang Experimental Sports Car', and it was nothing like the famous Mustang.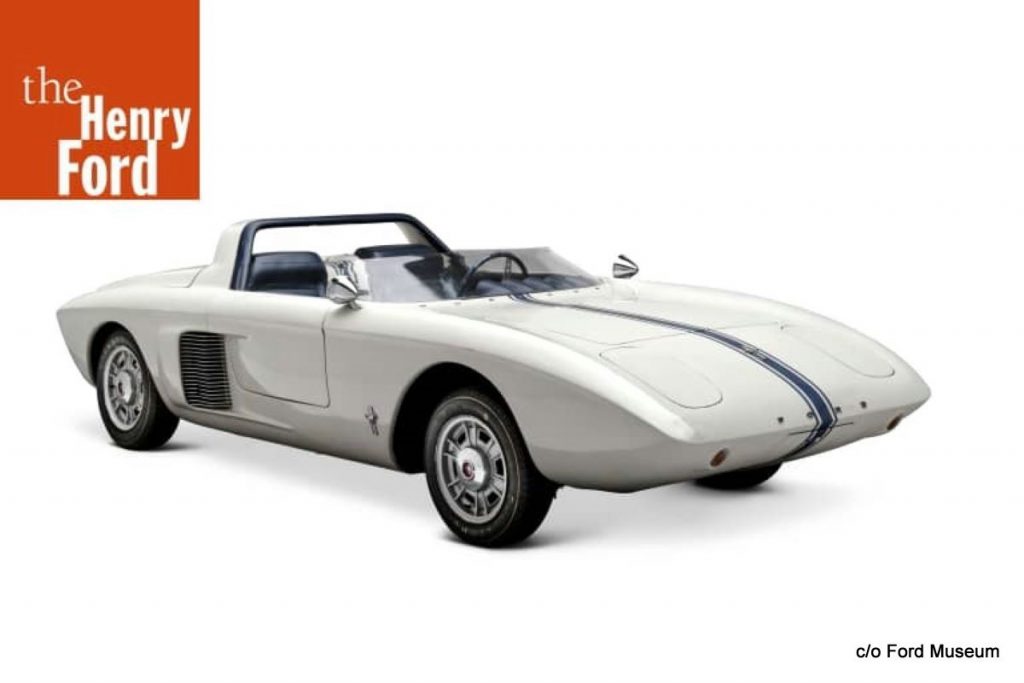 This was a running vehicle, and it had an aluminum body wrapped around a two-seater sports car. It had front disc brakes, a fully independent suspension, rack and pinion steering and a mid-engine, 109-horsepower, V4 engine. The Mustang I did a little track time because Dan Gurney pushed it over 120 mph at Watkins Glen.
I've seen fleets of Mustangs at shows, but I don't like my chances of seeing a Mustang I–unless I break into the Ford Museum.
Last, but not least, is the Plymouth XNR. This was a Virgil Exner concept car (hence the XNR), and it was based on the brand-new Valiant platform. Exner was on the back nine of his career at Chrysler, but the XNR really defined his vision.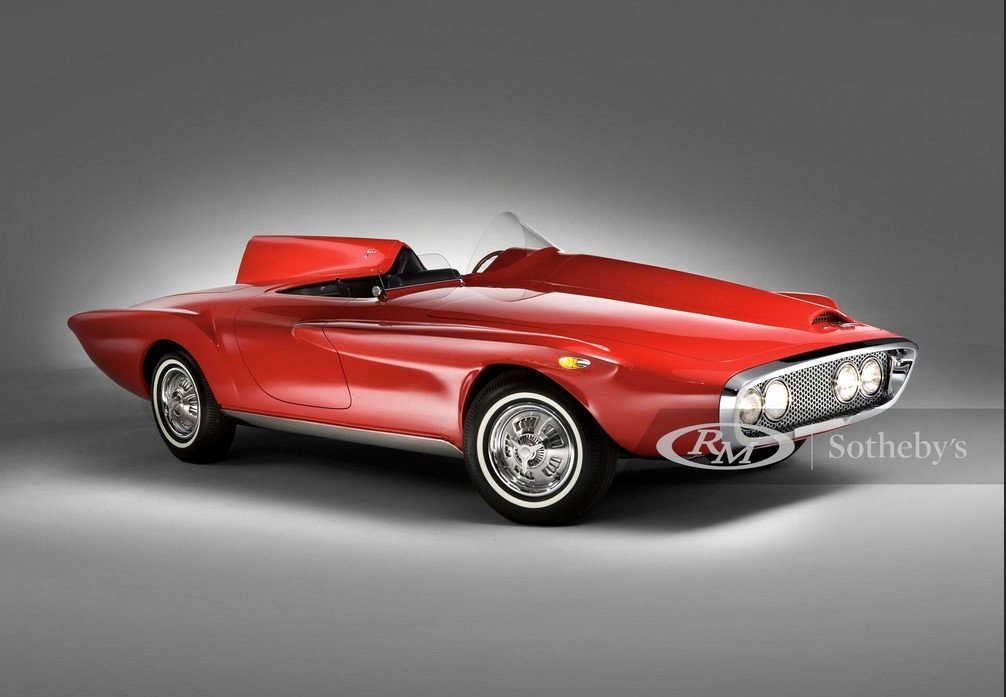 The single tailfin was a reach back to the finned 50s, and the front end looked like something George Barris would build, but it was built by Ghia. The XNR was a beast because its 170 cubic inch, 250-horsepower, slant-six could get this little speedster up to 150 miles per hour.
I can't see the original because it's in the hands of a private collector, but there is a replica in a museum. In other words, I'll never see the XNR at a local show.
By: Jerry Sutherland
Jerry Sutherland is a veteran automotive writer with a primary focus on the collector car hobby. His work has been published in many outlets and publications, including the National Post, Calgary Herald, Edmonton Journal, Ottawa Citizen, Montreal Gazette, Saskatoon StarPhoenix, Regina Leader-Post, Vancouver Sun and The Truth About Cars. He is also a regular contributor to Auto Roundup Publications.
Please re-post this if you like this article.