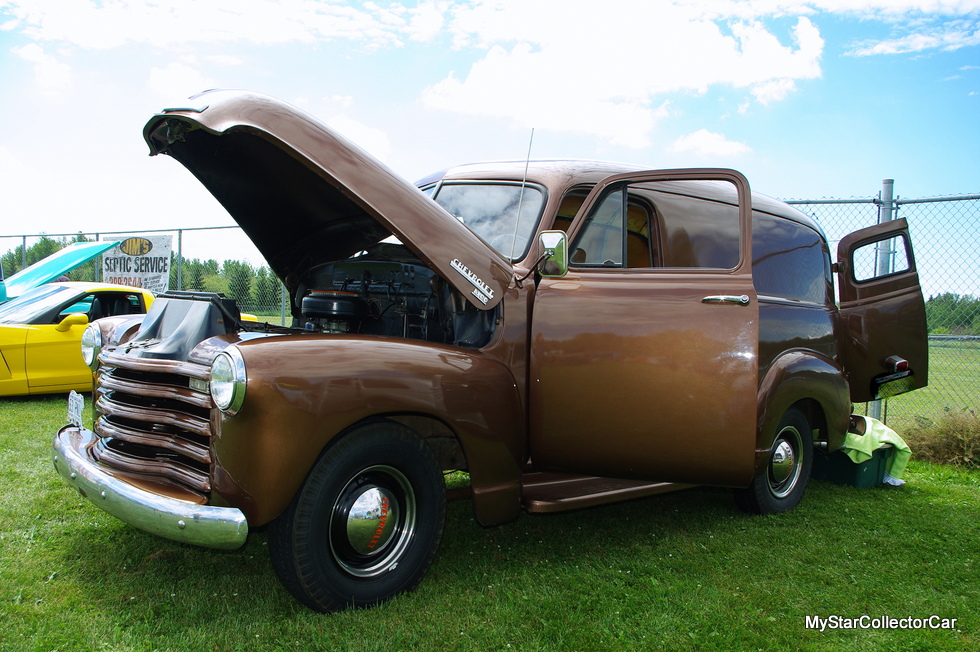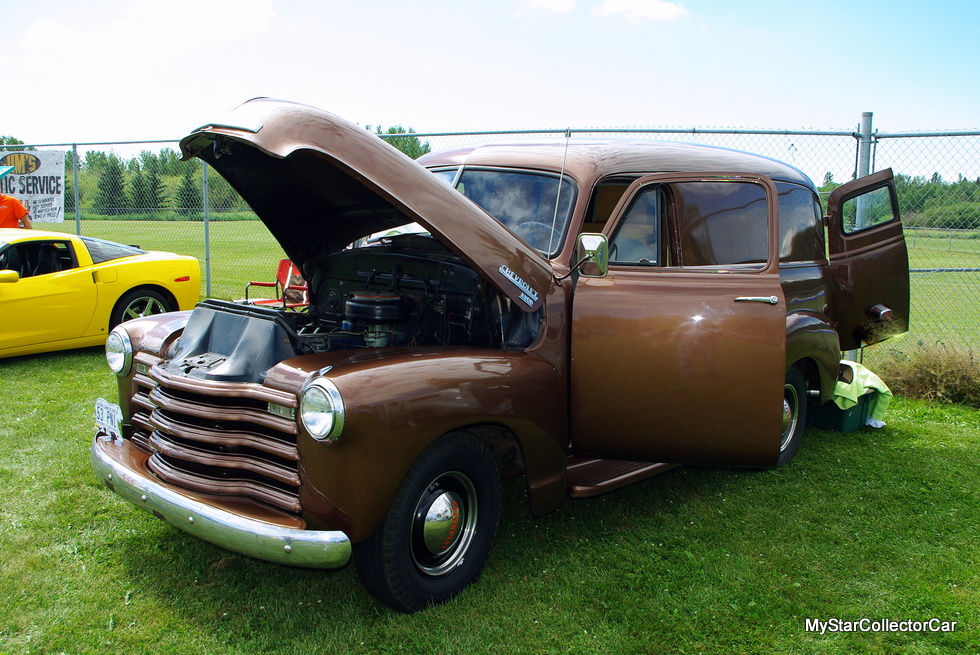 There was an era when trucks were built for work.
'Now a 2016 truck is a multi-use vehicle so it's built to haul everything from lumber to the job site or kids to baseball games and it does it all with ease and comfort.'
Commercial vehicles back in the 1950s were all about function—not fun.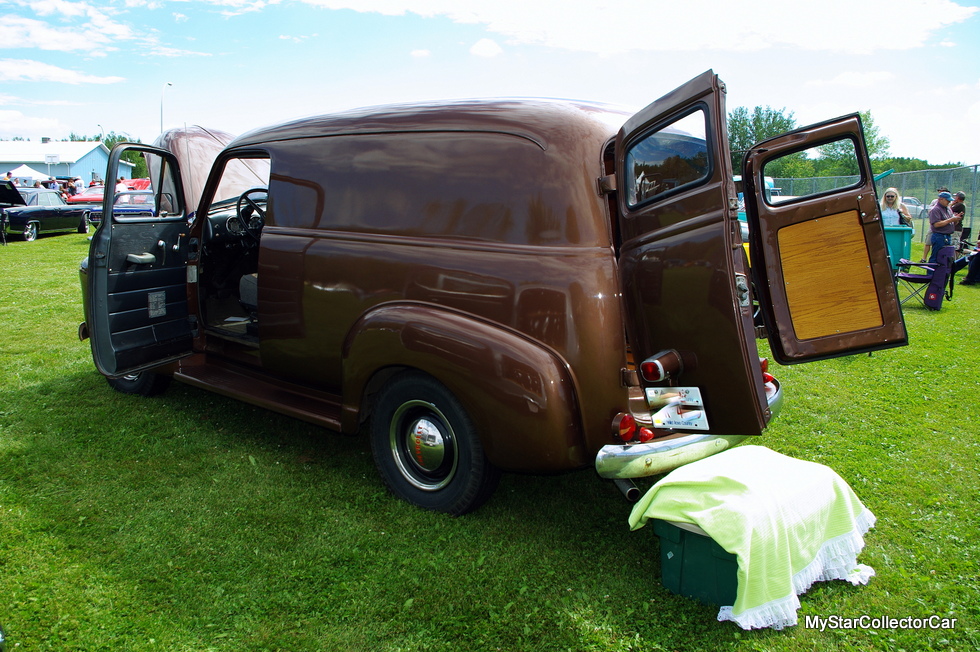 Doug Groff has always been a big fan of commercial trucks plus he respects the history and engineering behind them. He's the proud owner of a 1953 Chevrolet panel delivery and he's well aware of the truck's biography.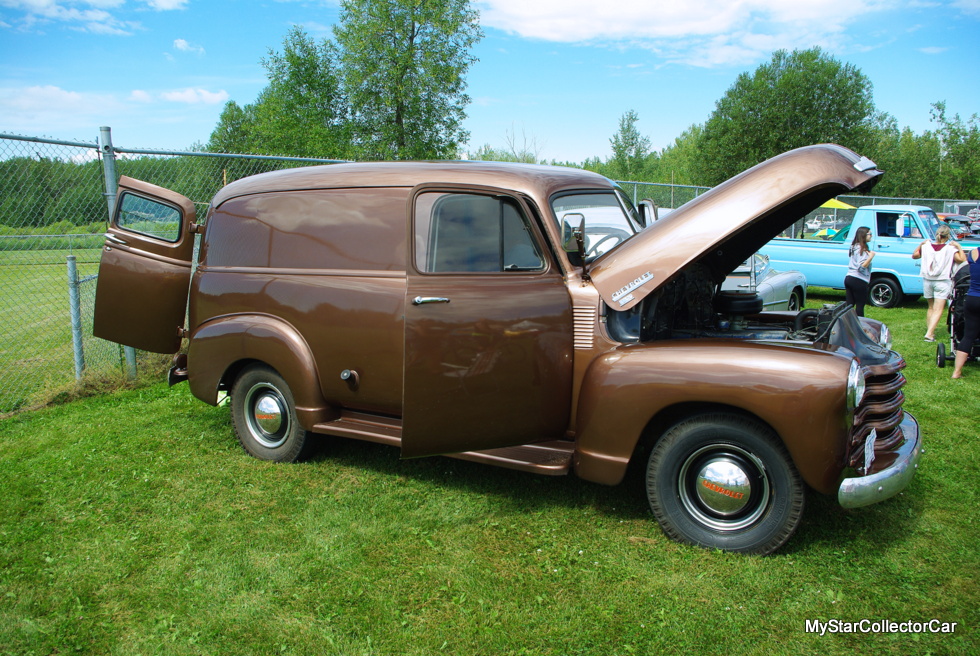 This panel was originally the property of the Canadian military so Doug explained how these trucks carried everything from food supplies to artillery depending on who signed it out of the motor pool. The truck was retired from service in 1965 and sold as surplus in Winnipeg, Manitoba.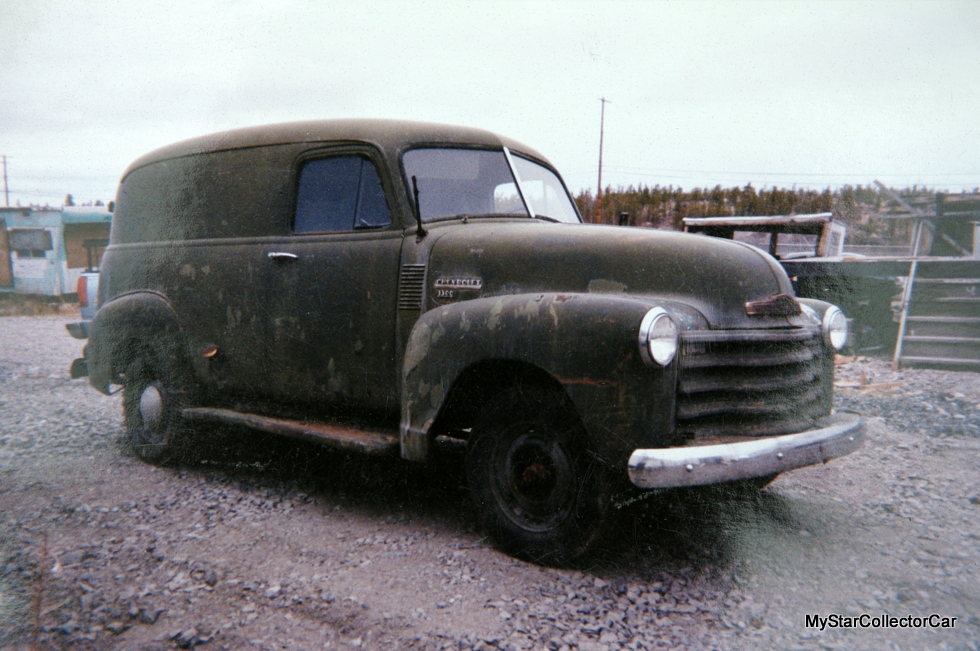 The second owner bought the truck and drove it to Yellowknife, NWT where he hauled everything from "soup to nuts". Most of his loads were wood for his cabin but the truck also hauled lumber on a regular basis.
Doug bought the truck in 1994 and he started work on the project in 1995. He said he "spent about five years" on the old truck to get it where it is today. Doug had the original six rebuilt but he "spun a bearing in the first 45 miles" so he found a new motor in a 1958 GMC 1-ton.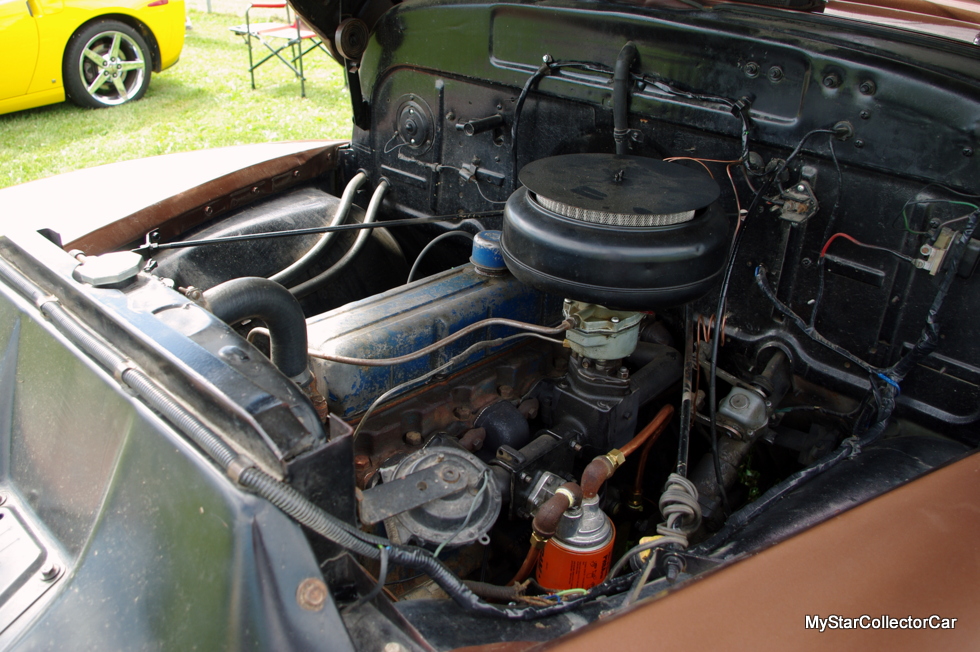 Doug said the body "wasn't too bad" but he had to do a little work to the firewall. The rest of the truck was relatively solid but the rear floor had really suffered over the years so Doug "cheated a little" and overlayed it with wood. He left the dents in the metal part of the floor as a tribute to the former owner because Doug believes a working truck should show some of its history.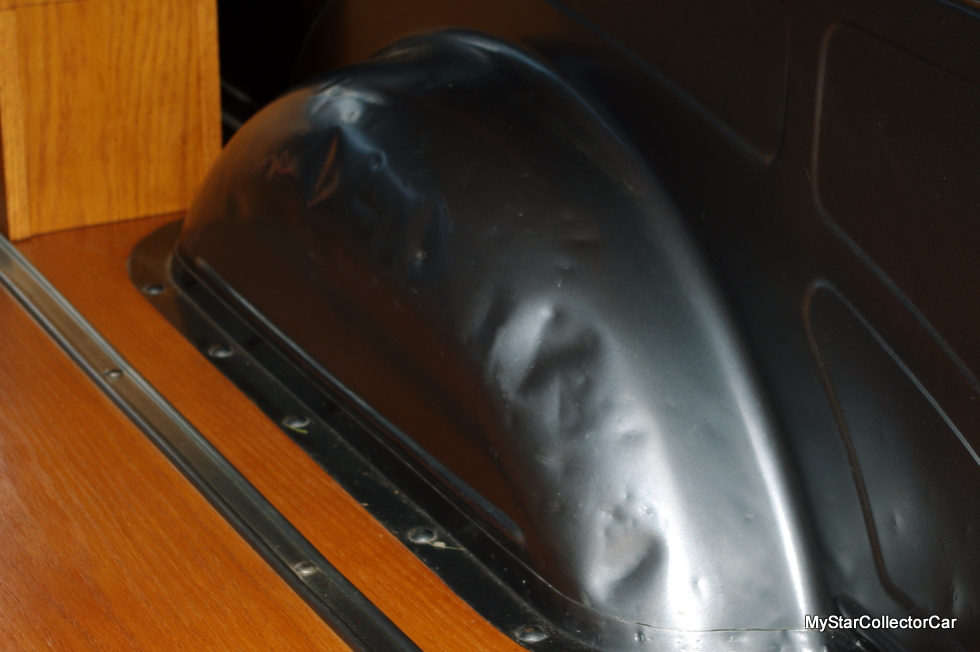 Doug explained some of the peculiar features of the truck. This was a commercial vehicle so it had to meet certain codes of the day. For example, the driver's side door has a cover over the door lock because he explained, "By law, a commercial driver couldn't exit on the street side" so there was no lock.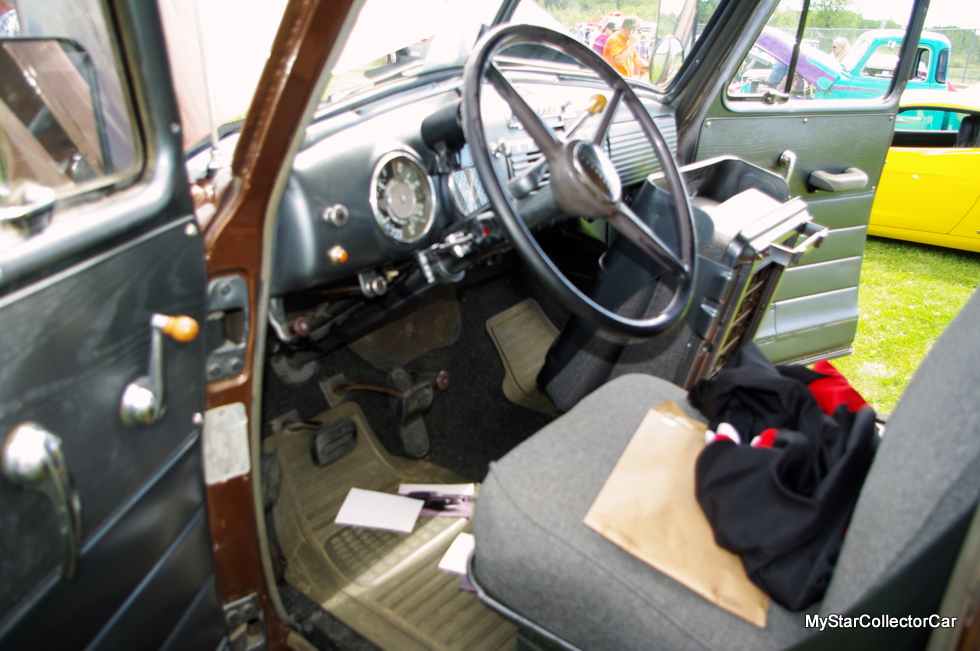 The other feature was the folding passenger seat because it was designed to flip forward so the driver could exit through the passenger side.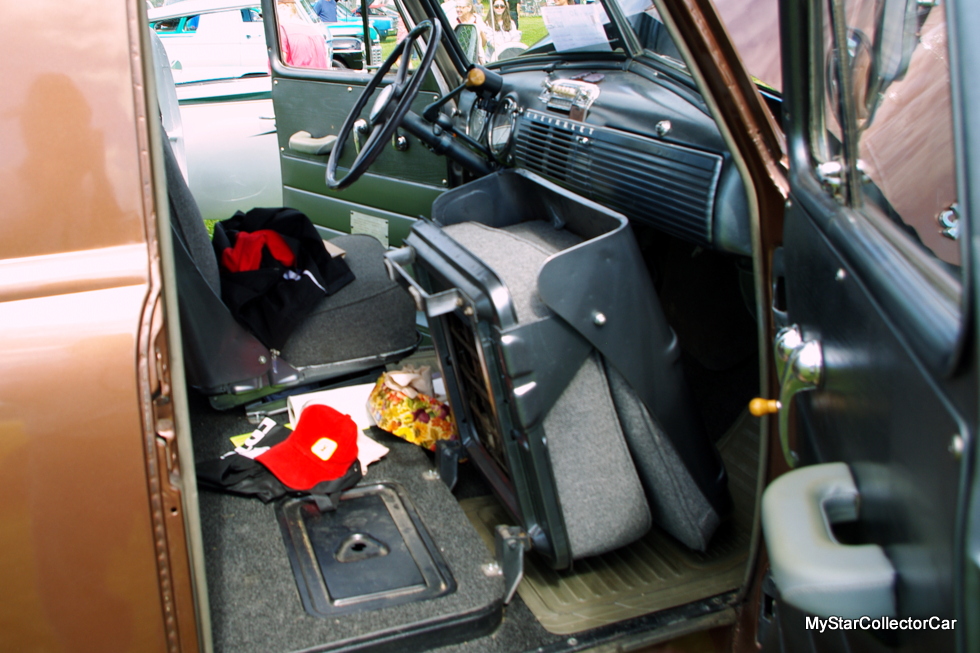 This truck is not a speed demon. Doug said it "has 4:11 gears so it tops out about 45 miles per hour, it runs about 2200 at 48 miles per hour 2500 is too much for it". He said he "tries to pull over to the shoulder and wave them by when it's safe—people are courteous when they see something like this so they wave and give a lot of thumbs up". The military added signal lights so this '53 Chevy is right up to road standards in most ways.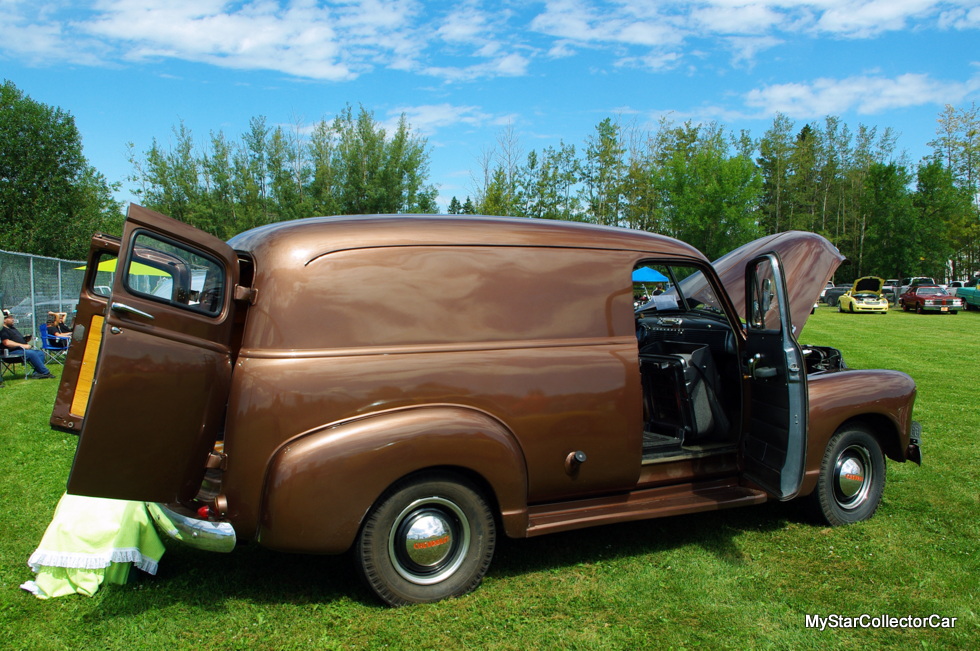 The driving experience itself is pretty tame because Doug can literally drive it with "one hand on the wheel" because he completely rebuilt the front end.  He runs bias tires and said it tracks perfectly because he replaced the kingpins and set the front end to factory specs so it's never had an alignment.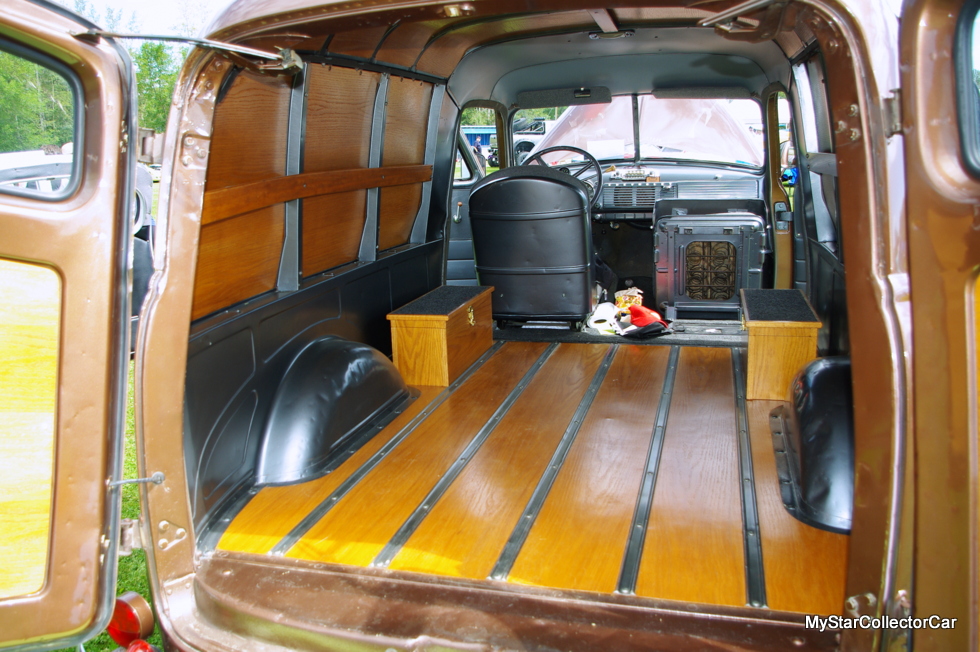 Doug summed up why he treats this piece of history so delicately.
"I can take my time and get there or I can blow it up".
Jerry Sutherland
CLICK HERE to Like us on Facebook
CLICK HERE to Follow us on Twitter
CLICK HERE to Follow us on Pinterest
Please re-post this if you like this article.