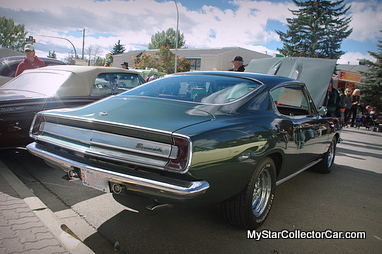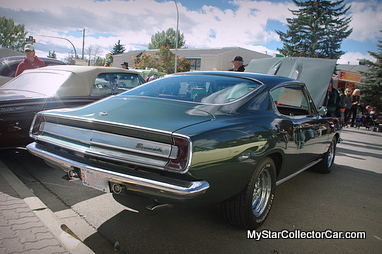 Car guys always have that one car.
The car that left an indelible impression for life and turned into a permanent quest.
Randy Gibson's quest came in the form of a fishing trip for a 1967 Plymouth Barracuda.
Randy explained the quest in pretty basic terms, "I've wanted a car like this since I was a little kid. I was hooked all my life and I finally could afford one". That set off a lifetime hunt for a pretty big fish.
Second Gen 'cudas are catching a Mopar wave for popularity but they still rank far behind the 3rd Gen version so Randy had some time to think about his purchase, "It was advertised for two and a half months before I bought it". The same delay for a '70 Cuda would have left him with an empty garage.
Randy was extremely happy with his '67 Barracuda, "It was an Idaho car, no rust so it was pretty good".
He's an autotech by trade so his biggest concern was the mechanical side of the 'cuda. He explained "Everything's done underneath , all the suspension and stuff so that's really good".
The 273 under the hood was another concern for Randy,"I pulled the motor and now it's got a brand new block, 30 over and a cam that's a little lumpier than an RV cam".
Randy's goal was pretty basic, "I wanted to keep it just stock enough to run like it did back in '67".
He's paying attention to the details now but like most projects there are improvisations required, "Things like brackets under the hood, I fixed the dash, detailed it, painted it and put LED lights in it".
Some of the details are more difficult than others, "The wiper motor was pretty tough to work on. There was lots of blood and swearing involved".
The list of details never ends in the world of old cars and this 1967 Barracuda is far from the exception. Randy explained, "There are a lot of little things left like the bumpers need to be redone and the windshield is going to need to be replaced".
There were some highlights with the Barracuda, "The chrome is all original and it's in pretty good shape and the rad is a stock 273 rad".
Old cars come with a built-in cost factor and Randy is well aware of the problems, "This is a BOAT car and if you don't know what that means, it's pretty simple-it means 'break out another thousand'. That's how it goes".
Randy is quick to admit, "I've got more time than budget but it will get done for sure.Things like the windshield are 225 bucks so you have plan for it".
Randy is the car's worst critic because he comes for the inside of the project so it shows great even if he's still working on it but he cleared one hurdle. He's having fun with the car.
That's because he's done some road time with the '67 'cuda and the experience has been great, "I've put 326 miles on it so far and it runs really nice and it tracks down the road great".
1967 Cudas are pretty rare in 2014 but this one had a guardian angel for a reason-" It's 46-years-old, it deserves some loving".
This fish didn't get thrown back.
Jerry Sutherland