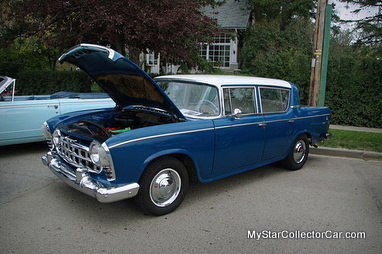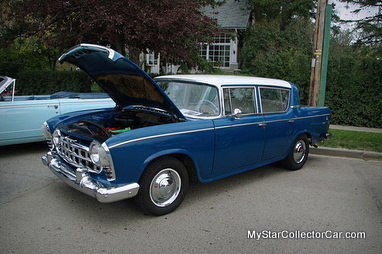 We do not see many Ramblers at car shows.
The cars were built by one of the smaller auto-makers and most served non-glamorous duty as kid-haulers during the peak of the Baby Boomer population explosion.
They did their job and disappeared shortly after they outlived their usefulness, while enjoying none of the legendary appeal of their Big Three rival legacy cars such as the 1957 Chevys or T-Birds.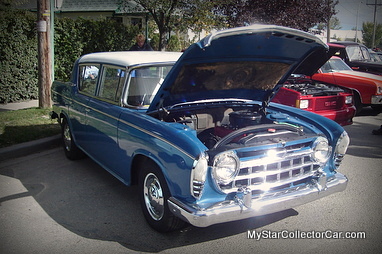 However, the unassuming Rambler was a legend for a young kid named Nigel McEathron whose grandfather ordered his first brand new vehicle in 1956.
Nigel became acquainted with his grandfather's Rambler as a child and learned about how a man who had worked hard through his entire life rewarded himself with his first new car at 65-years-old.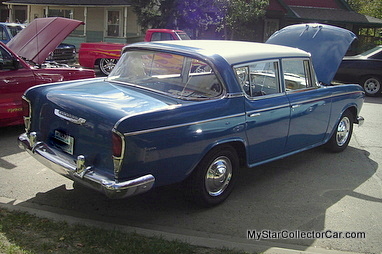 Nigel was well aware how much the car meant to the man and the memories of his grandfather's Rambler left a big impression on him.
Nigel learned how to drive in his grandfather's Rambler and rode in it for numerous trips, including a few summer holiday excursions before and after his mother inherited the car.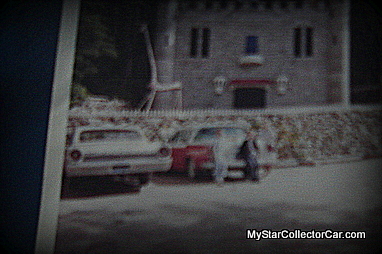 The unique fold-down front seats in the Rambler meant it doubled as a four-wheeled camper for Nigel when he was a kid on summer vacation. Eventually the car was passed along to his brother and subsequently disappeared from the family when he moved on to his next vehicle.
However, the Rambler brand had left an indelible impression on Nigel and he began a ten year search to find one from the same era as his grandfather's.
Nigel finally found a 1957 Rambler that fit the bill and provided Nigel with a four-wheeled memory of his childhood days in his grandfather's car.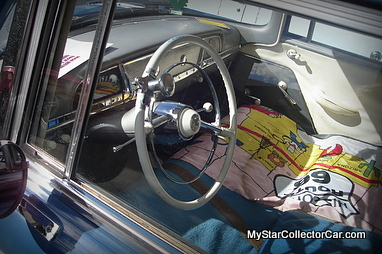 One of the signature philosophies of the smaller auto manufacturers from the past was their need to cut costs in their business.
Companies like American Motors were unable to compete with the Big Three and their sweeping annual cosmetic changes to their new models in the late 50s, so they concentrated on cutting- edge engineering to compete with the big guys.
Nigel's 1957 Rambler has a uni-body frame design that precedes many of the Big Three models by a few years.
It also has struts instead of shocks, along with a unique starting system wherein you turn the key and lift the shifter to fire up the car. Nigel told us this system "confused many mechanics" when he was a kid and they were unable to start the car.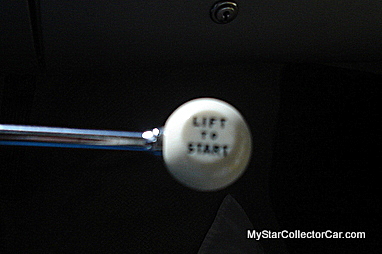 The Rambler has only 43,000 miles on it and Nigel feels it benefited heavily from a thick layer of under-coating that saved it from winter salt on the road.
Quite possibly its low mileage meant the Rambler did not have to endure too many days on the road in bad weather because this car is a true survivor and still looks very good for its age.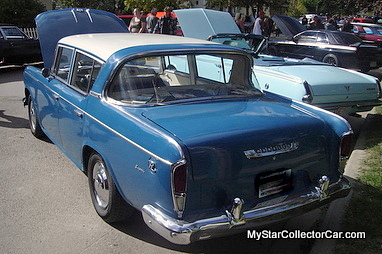 The 1957 Rambler was the first AMC model to wear the Rambler badge, according to Nigel. It was considered a compact in '57 and has a six-cylinder AMC buckled up to an Olds transmission, another way for American Motors to cut costs at the time.
Nigel's car is a striking example of an unusual vehicle not generally seen at car shows. AMC may have been absorbed by Chrysler but, for Nigel, the Rambler name will always be a stand-alone family legacy.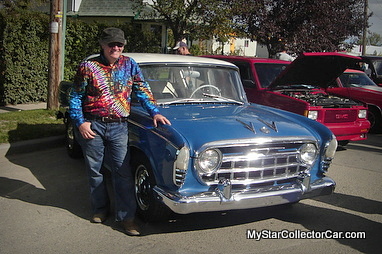 In fact, he may even paint the car red and white in honor of his grandfather's first new car purchase back in 1956.
Jim Sutherland